Regular price
$58.00
Sale price
$38.00
Unit price
per
Sale
Sold out
The Bible Themes Handbook

A tapestry is made up of hundreds of threads carefully woven together. Each colored thread is knitted by the hands of an intentional creator who forms the thread to complete one beautiful tapestry. The Word of God can be compared to a tapestry. Through God's intentional and creative hand, God has woven threads of certain themes that start at the beginning of Scripture and find their ultimate fulfillment in Christ's Second Coming.
The Bible Themes Handbook
is designed to help you trace these threads throughout Scripture and grow in your knowledge of biblical theology. Each entry in
The Bible Themes Handbook
covers the aspects of Creation, Fall, Redemption, and Restoration.
Through
The Bible Themes Handbook, you will:
• Understand the themes woven throughout Scripture and how they all point to Jesus
• View your time in the Bible with new eyes as you connect important themes to different passages of Scripture
• Experience the faithful working of God, who fulfills His every promise and plan in Jesus Christ
Special resources within the handbook:

Descriptions of biblical theology, the metanarrative of Scripture, and how to find Christ in all of Scripture
Twenty-nine themes found in Scripture
Timelines to help you trace each theme from Genesis to Revelation
Three insightful extras to help you better understand the impact of these biblical themes
Key themes or topics covered:
Covenants, Christ, Kingdom, Priesthood, Garments, Sacrifice, Tabernacle & Temple, Feasts, Clothing, Clean & Unclean, Worship, The Promised Land, Immanuel, Exile, Garden & Wilderness, and more
Details (size of book, number of pages, generic layout)

Includes 332 pages
Measurement: 7" x 9"
Linen cover
Gold foil details
Ribbon placeholder
Pair with Bible Themes Course for additional resources 
View full details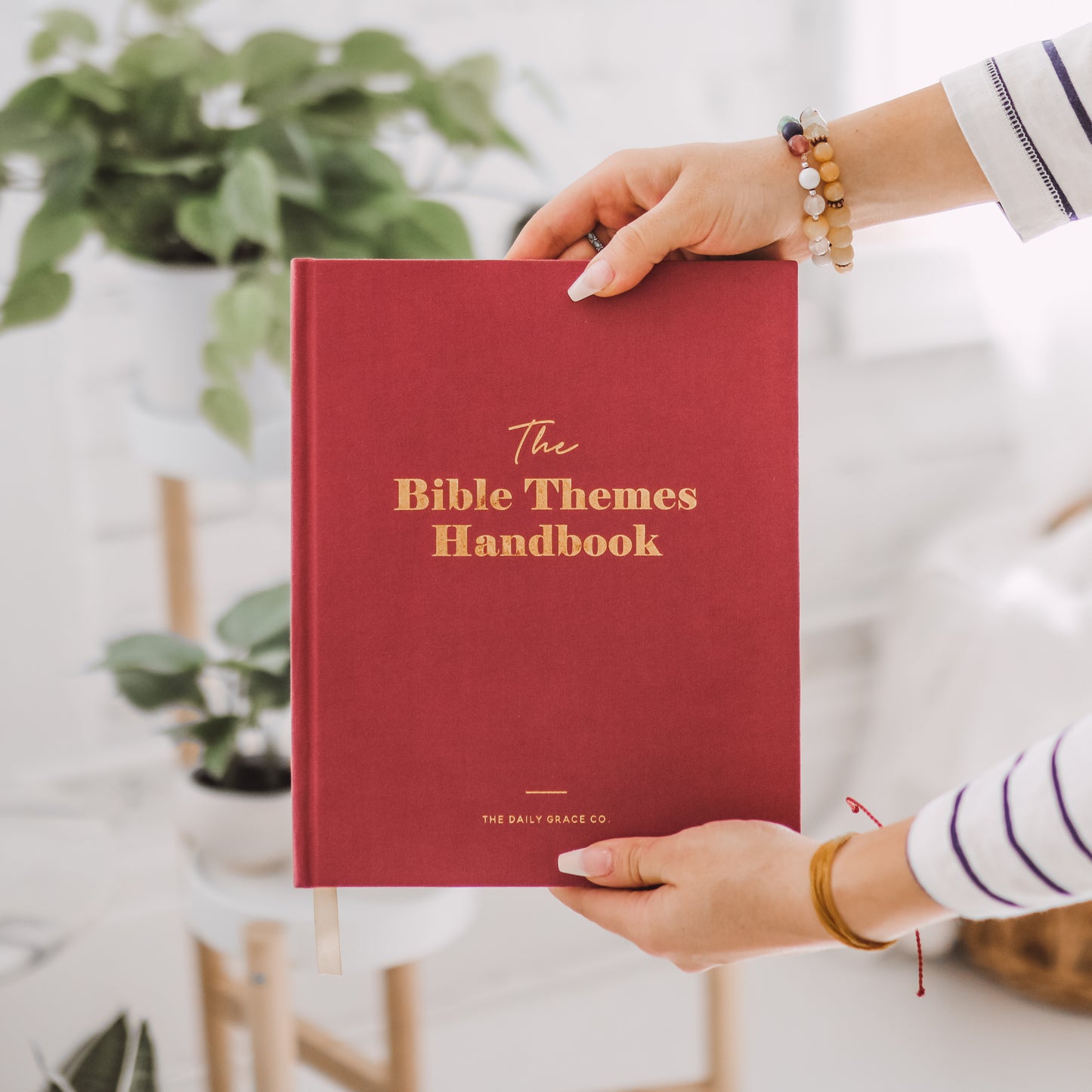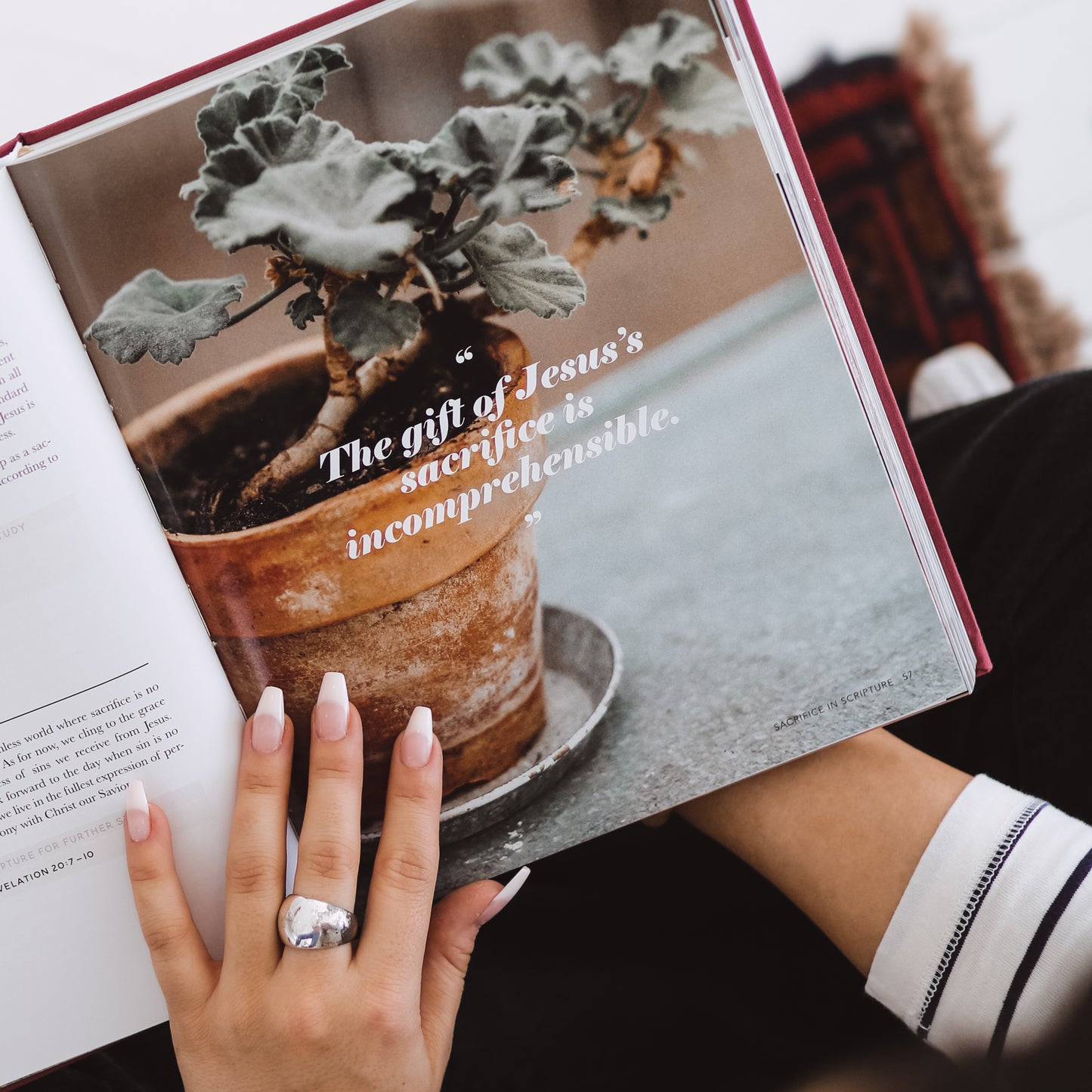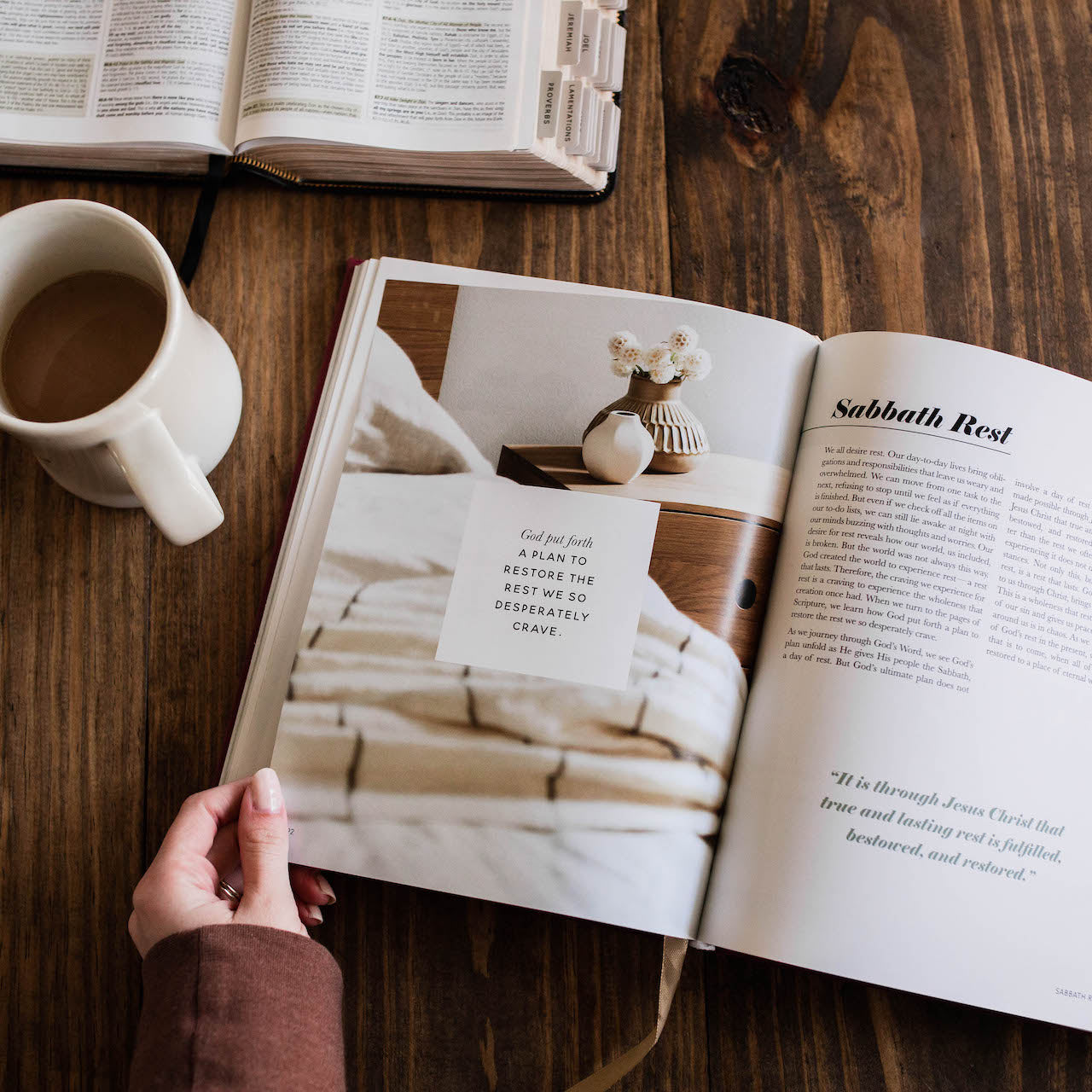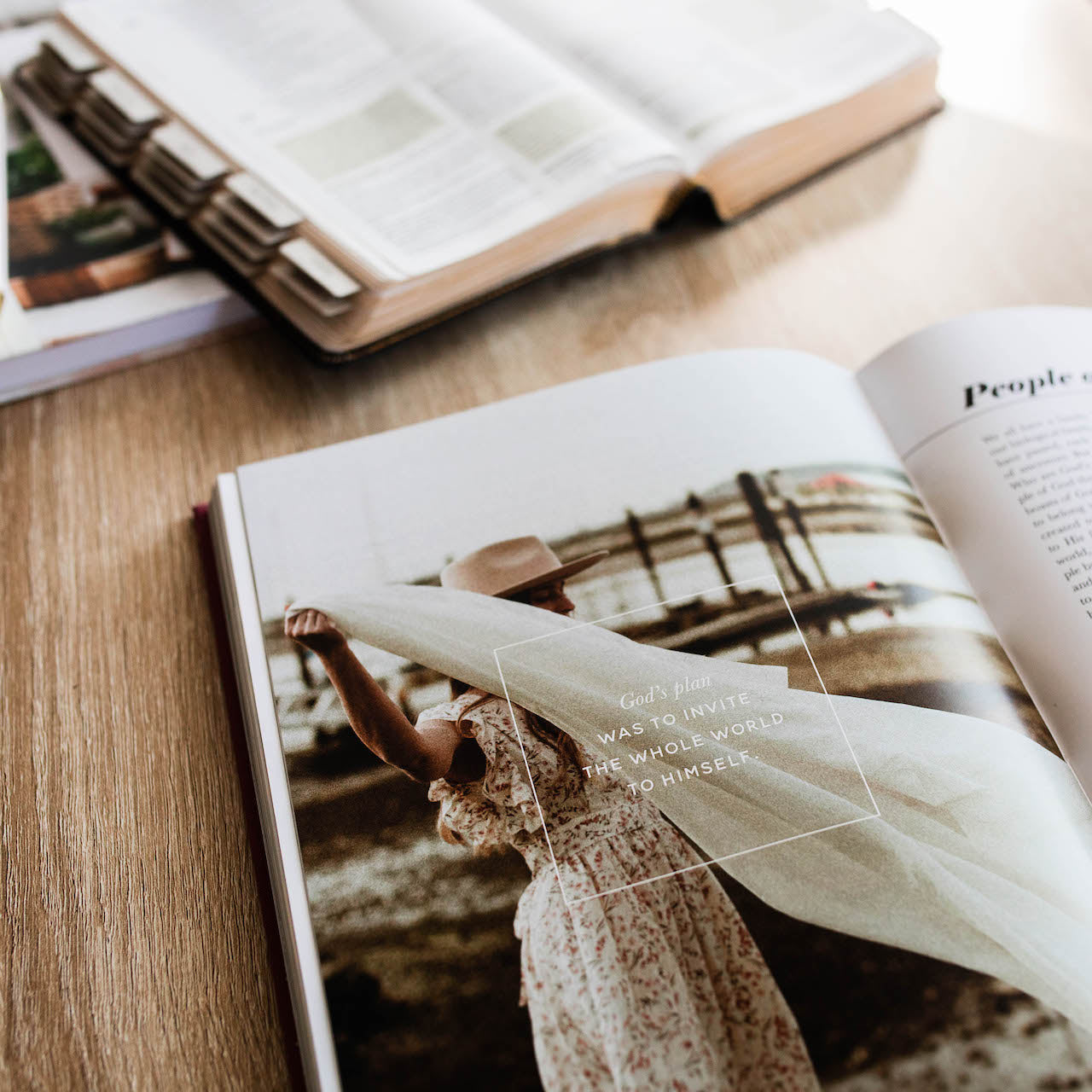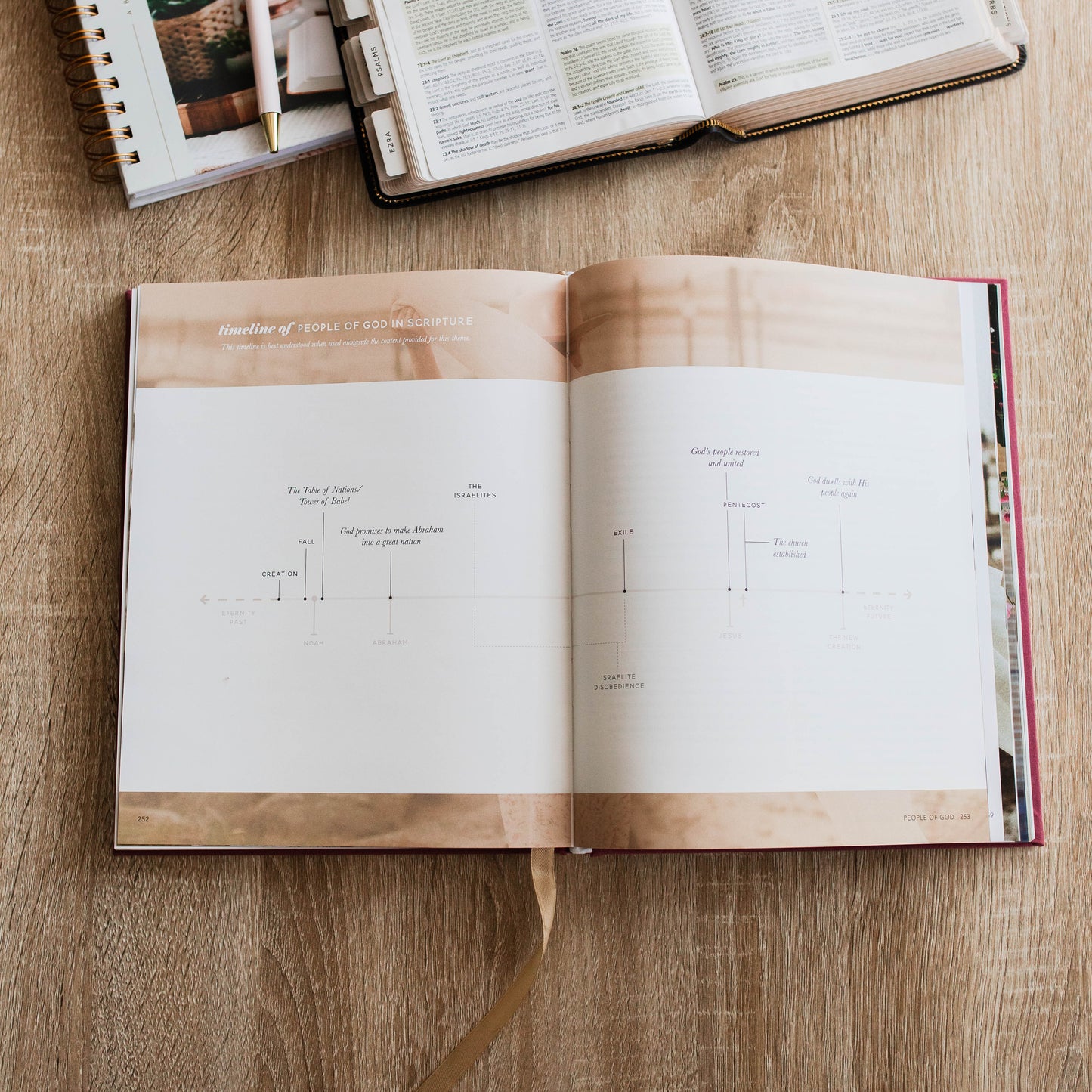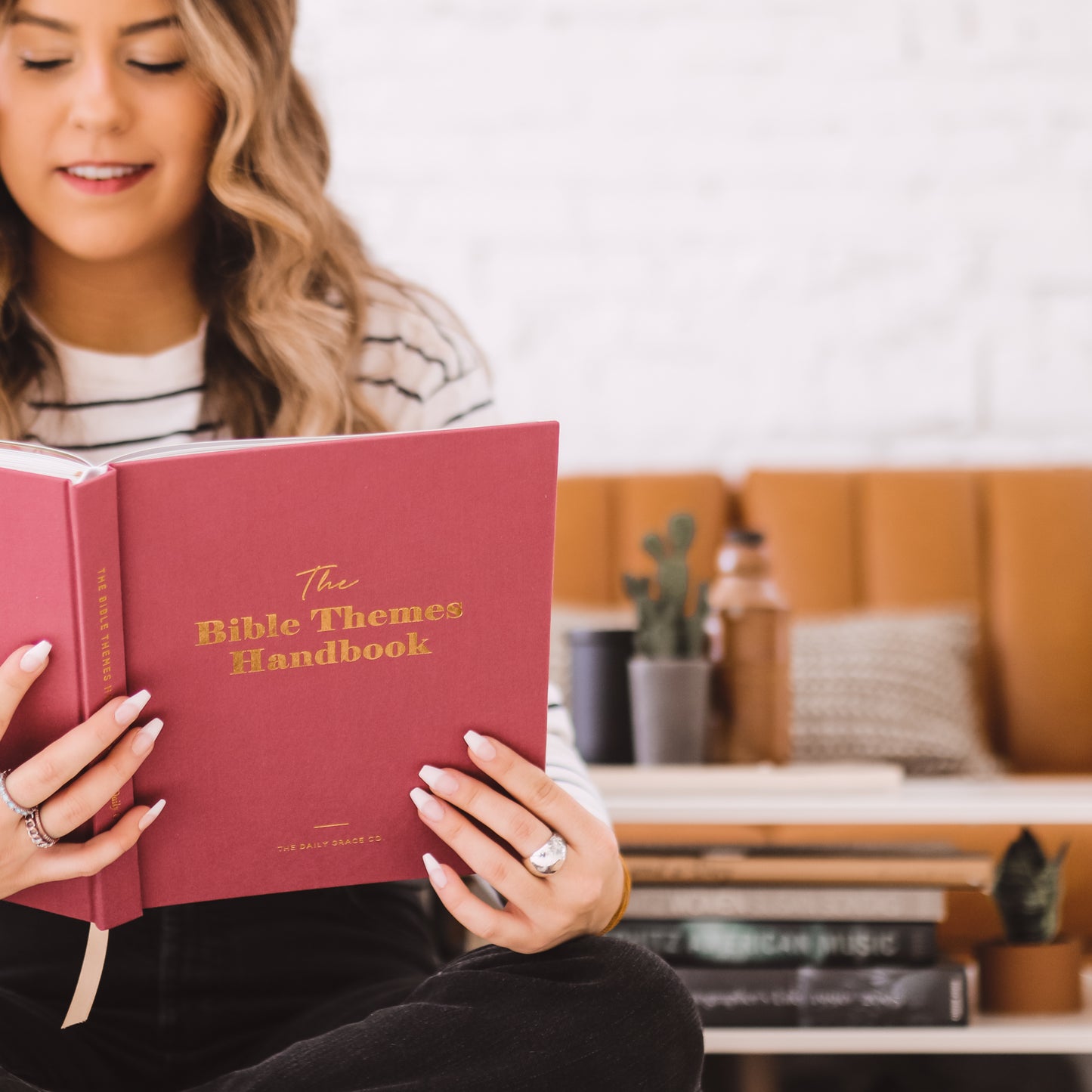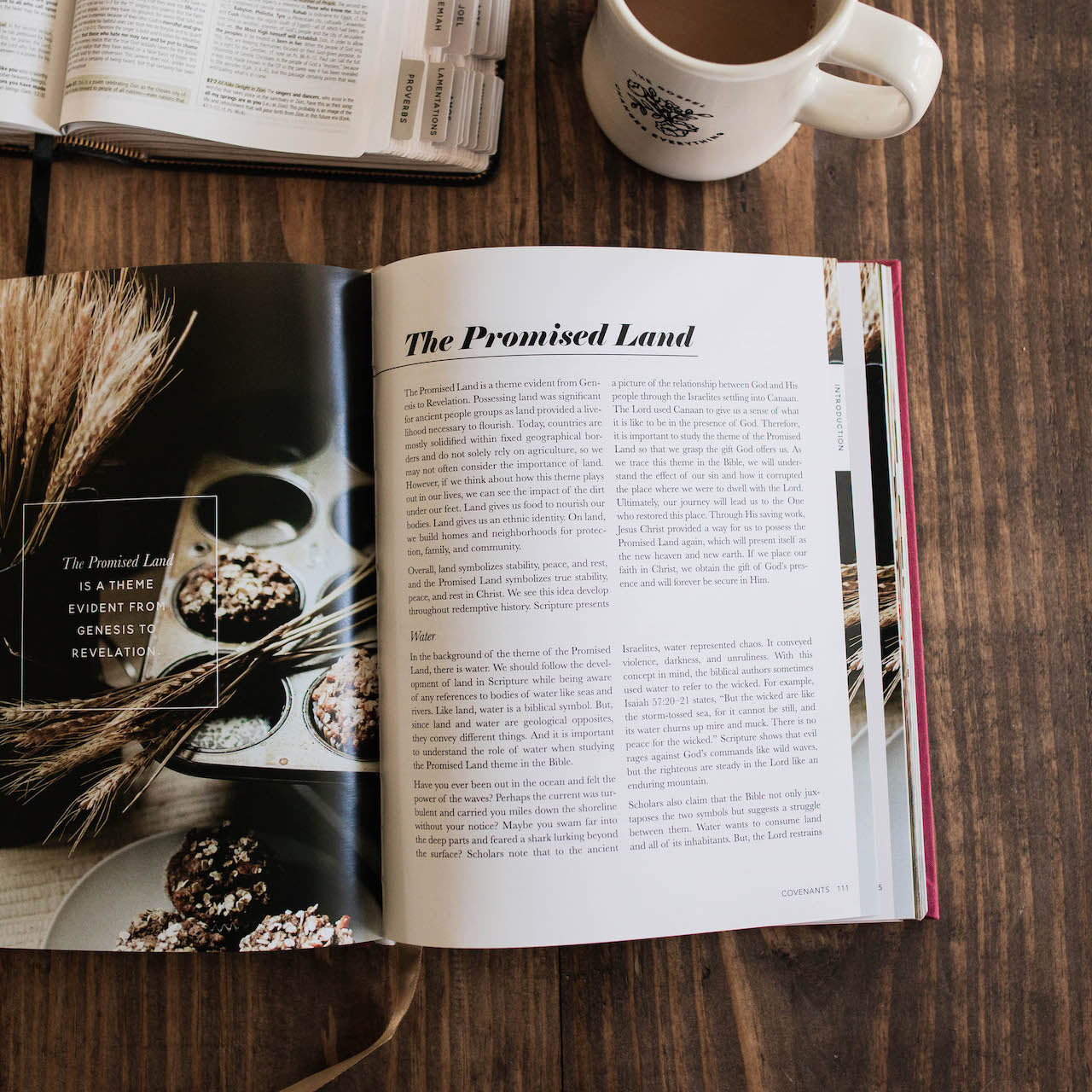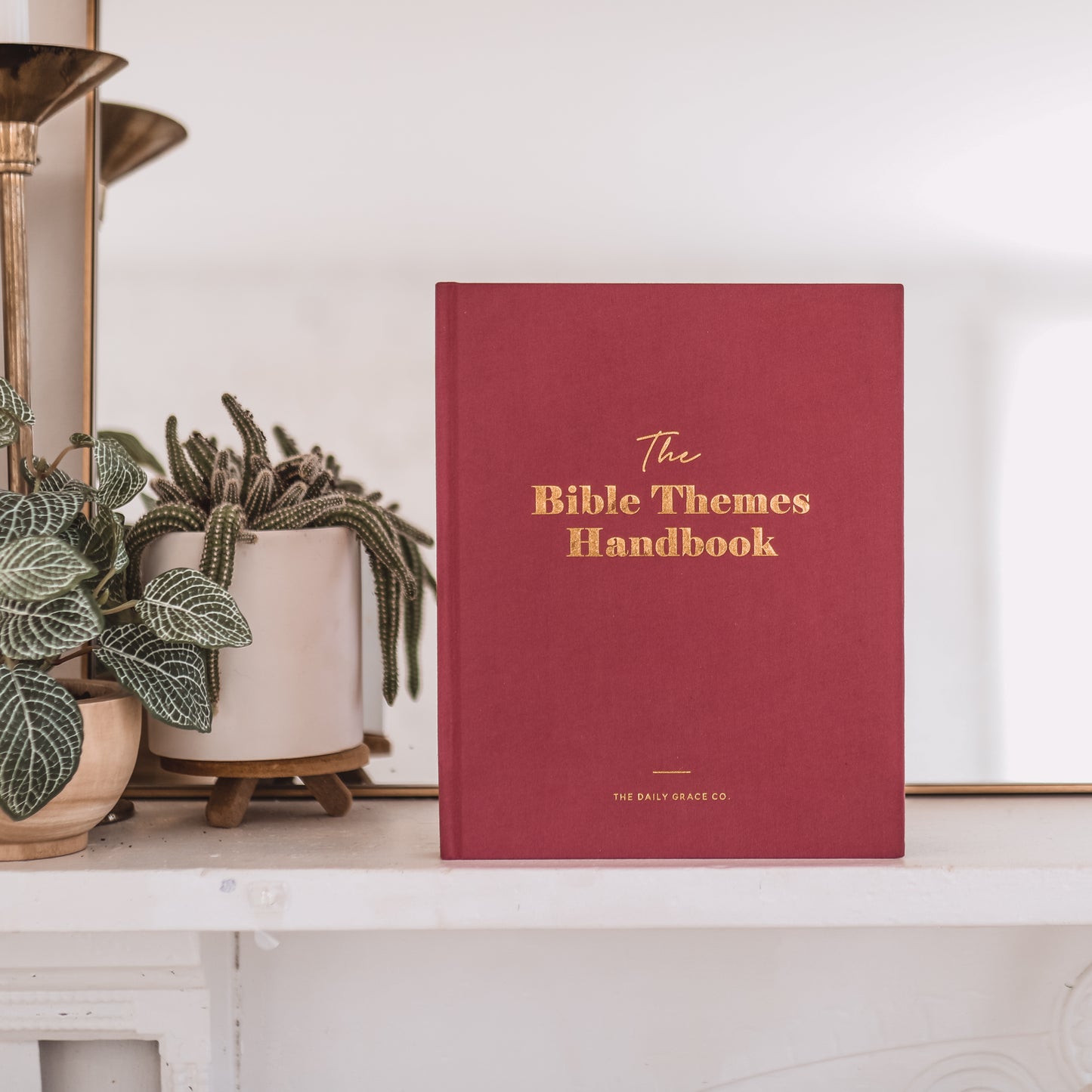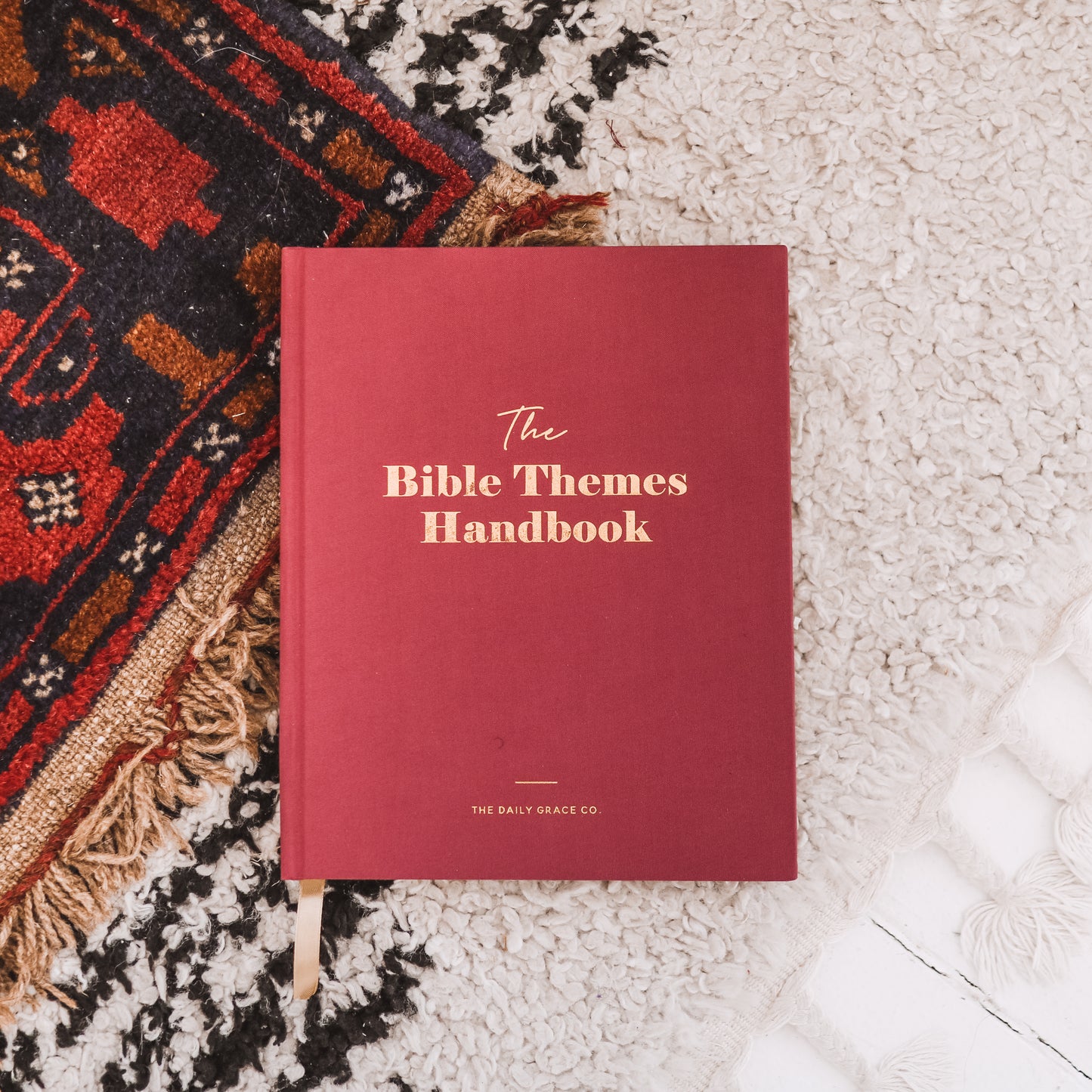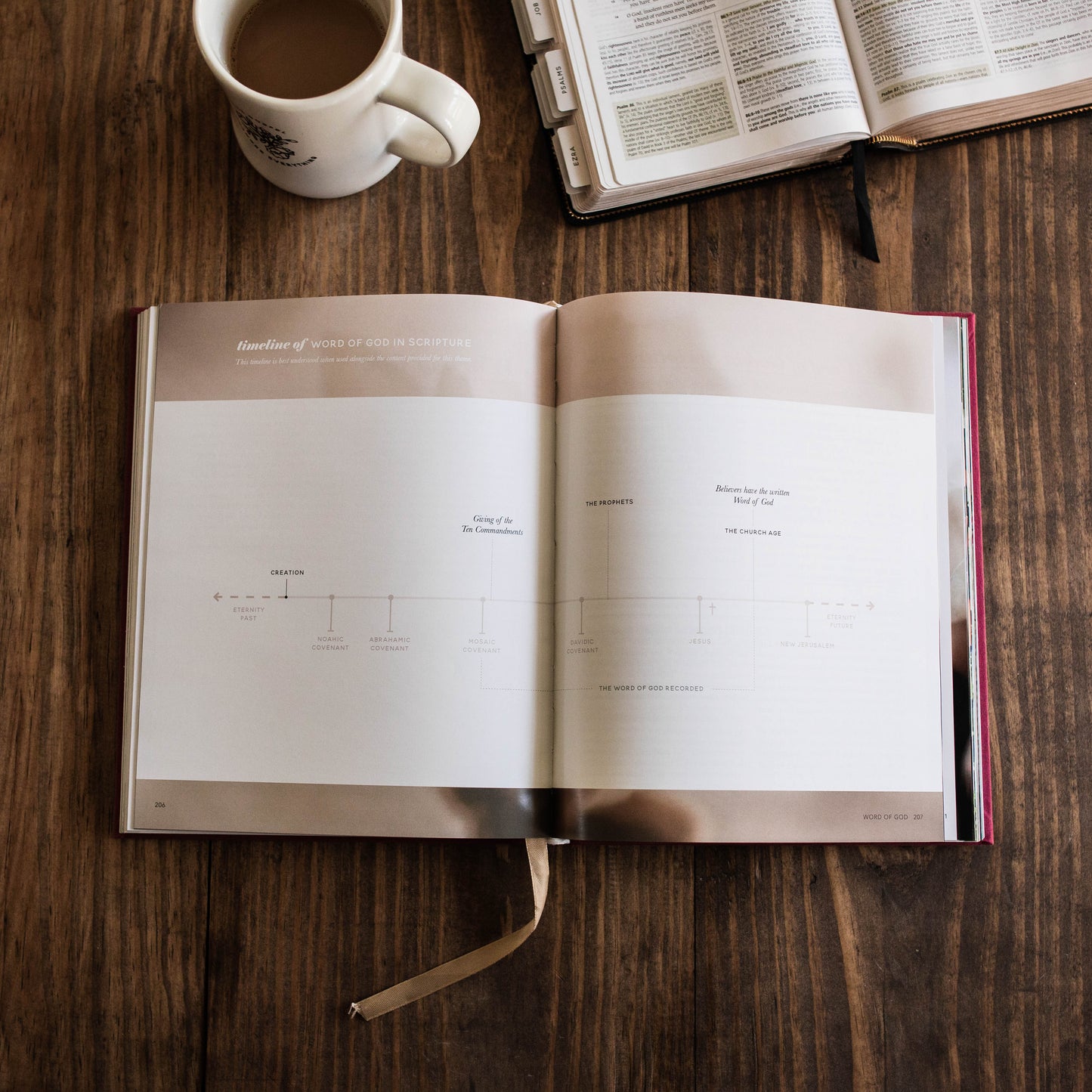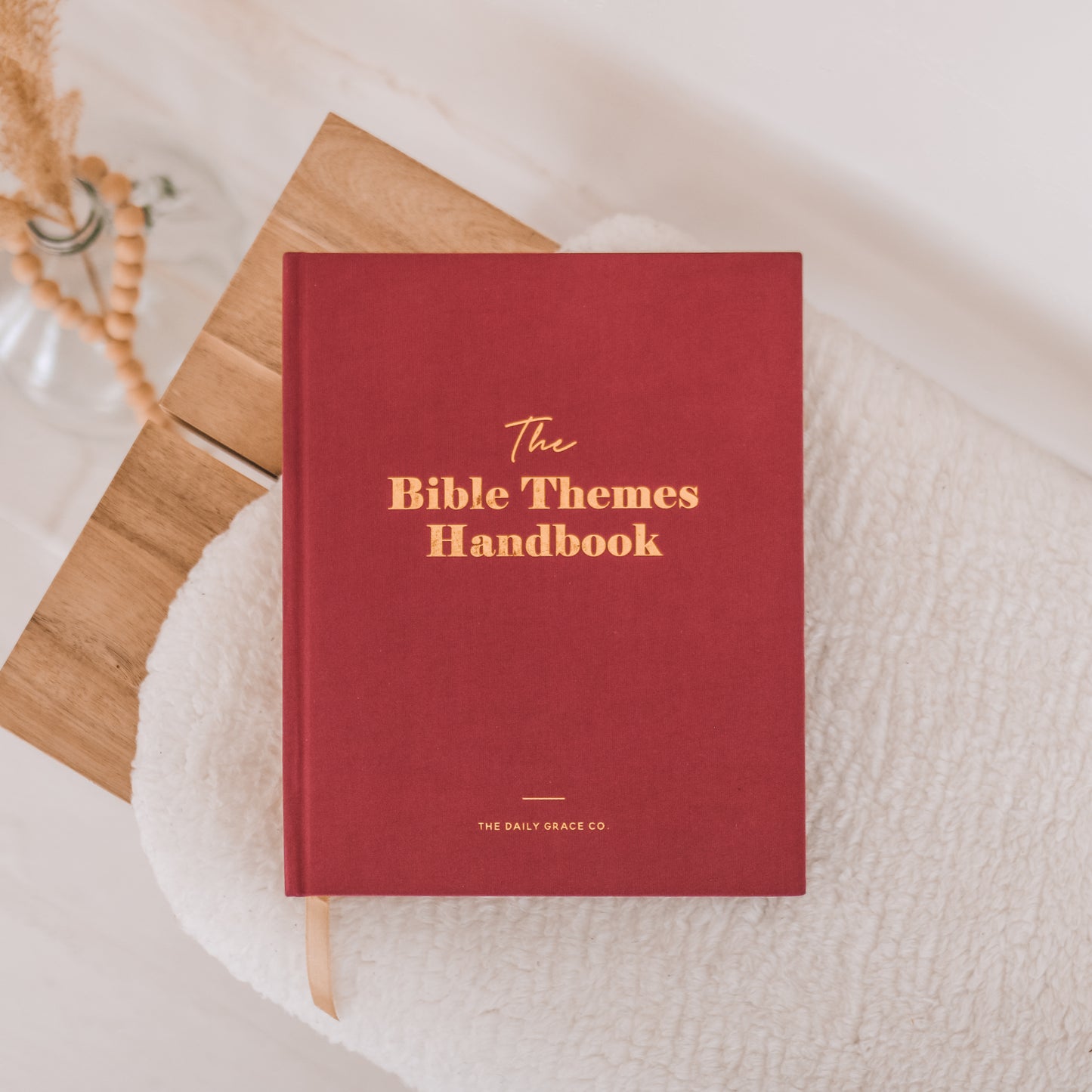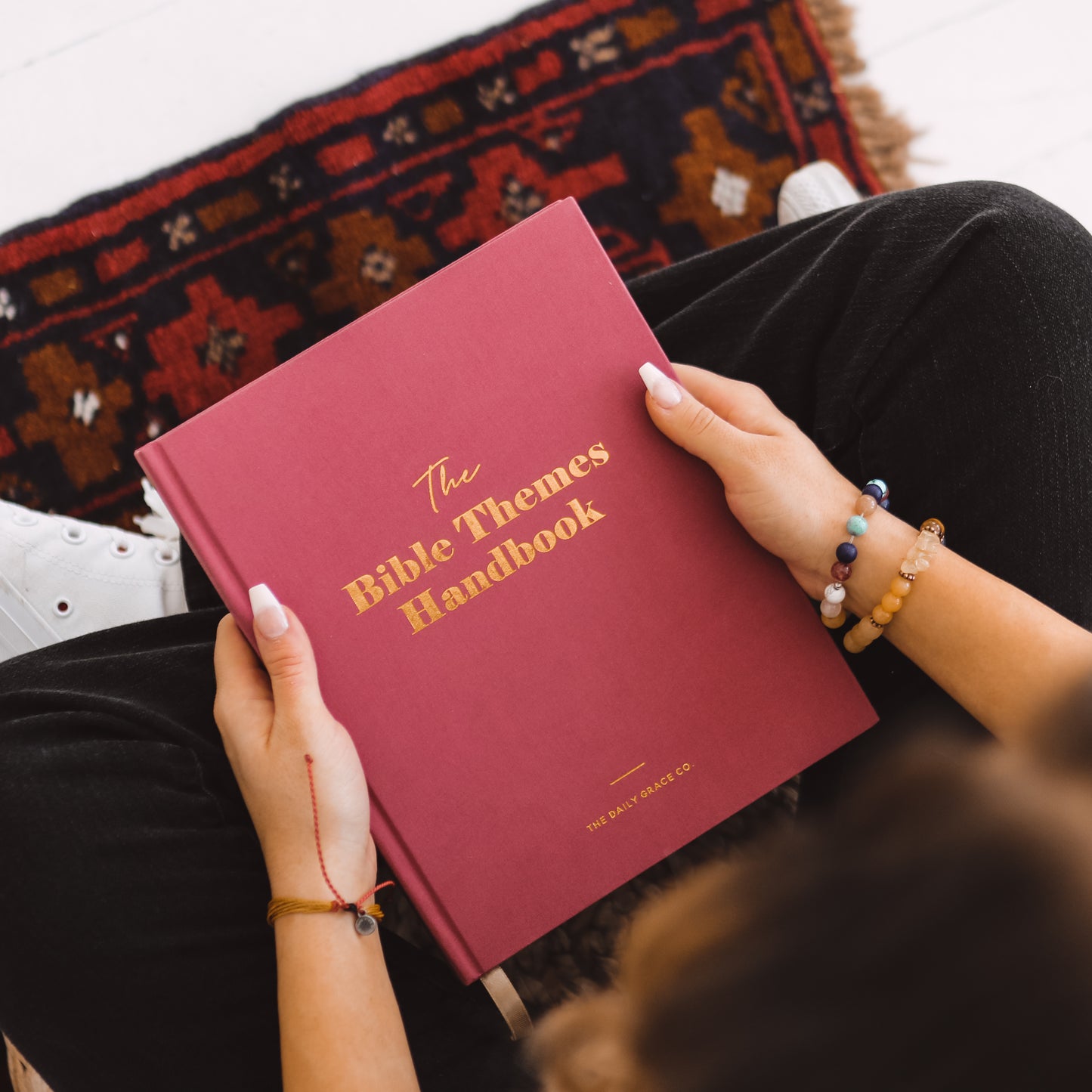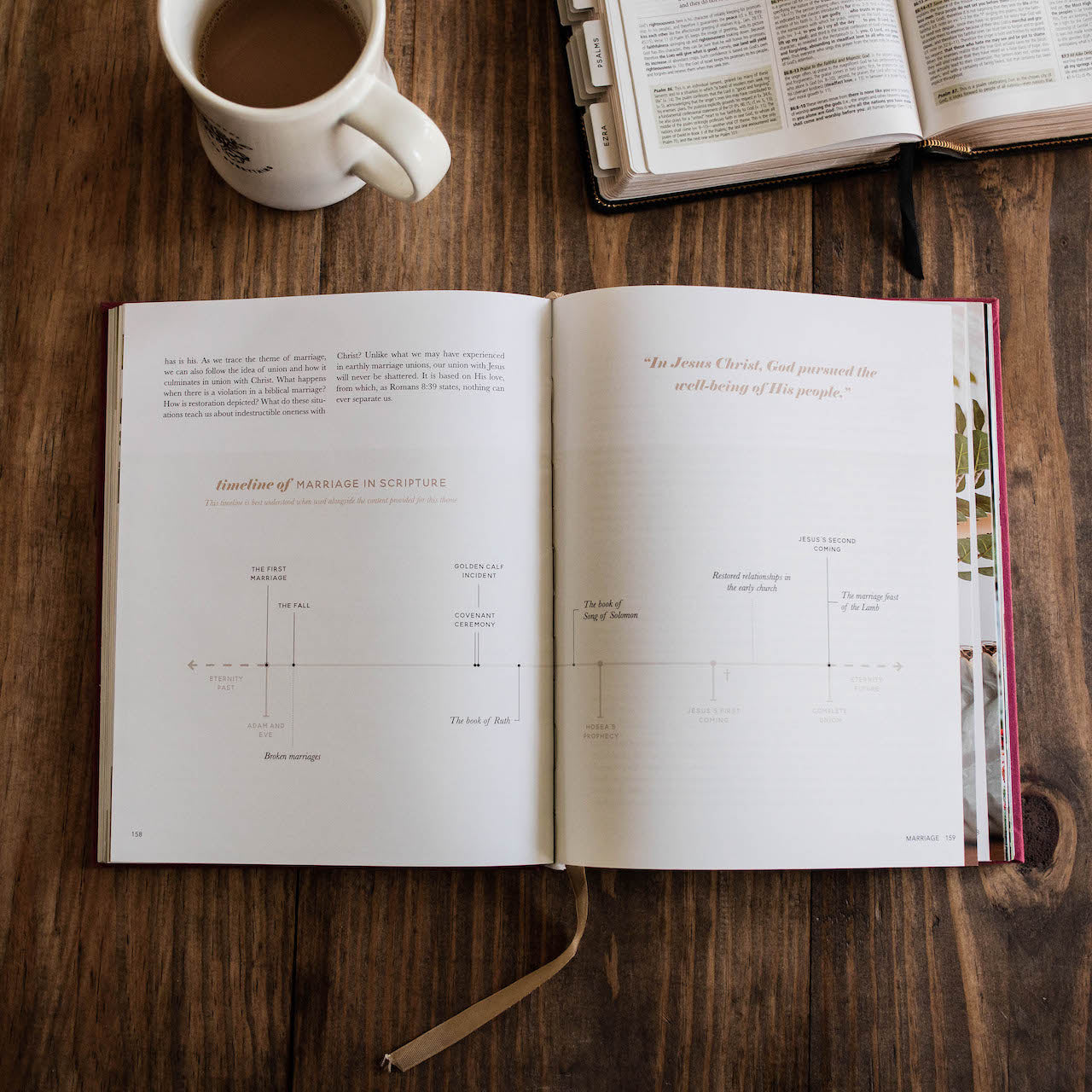 Beautifully designed & made, gospel-centered products
I love Daily Grace Co products. I've ordered many, usually taking advantage of their frequent sales. I mean, where can you consistently get a beautiful Christian gift for $5??!! I really like the study books. The art is beautiful! I feel like the content is solid and instructive, and can be done in a realistic amount of time. Most are about 3 weeks. I also buy a lot of small gifts on the sale to have on hand. I recently ordered the maps manual and I love it. I plan to use it as part of a Cultivate goal for 2024. I currently have an order of gifts from the 50% off sale in transit and can't wait for it.
Bible Themes Handbook
Absolutely love this handbook! From the gorgeous cover to the beautifully illustrated pages, it's the perfect addition to any collection!
Love These Books!
The Handbook series ... Bible, Themes, Theology, and Maps ... are really helpful for the beginner in scripture study. They are also a great reference for those who have studied for a long time. Beautifully created and easy to follow and read. Highly recommend.
The Bible Themes Handbook
This is a wonderful handbook! This handbook has lead me to worship the Lord even more. After I was done reading the theme and seeing the theme in the Scriptures, I am just amazed at God's plan and His characteristics. Please create a Bible Themes Handbook Part II. I have been a Christian for a long time, and I learned some really interesting things about God. I highly recommend this resource. I've never seen a resource on Bible themes ever before, so this handbook caught my attention. I'm so glad that I bought it. Each day, I couldn't wait to see what was next to read from the handbook entries and the Scriptures. The Scripture references are fun to read, and I like how the reference includes Scriptures references before and after. I can tell that the Bible themes have been carefully chosen as well. Thank you so much for all the hard work that was put into creating this handbook. It has been a blessing to me.
So Handy!!
I use this guide alongside my bible studies to help me understand more. I absolutely love it! It's so great and definitely recommend!