Regular price
$16.00
Sale price
$5.00
Unit price
per
Sale
Sold out
This book is a kids' edition of our best-selling Daily Truth book. It covers a variety of issues, emotions, and struggles that kids face with a short encouragement and a list of Scripture for each topic.
This is an amazing tool for parents to use to open Scripture with their kids when children are facing struggles, struggling with sin, or facing hurt from others.
With older kids, it can be a quick reference tool for kids to look up passages on their own that correlate with their own feelings and struggles. 
The topics include: Anger, Worry, Sharing, Disobedience, Unfairness, Fear, Courage, Forgiveness, Self-Control, and so many more.
View full details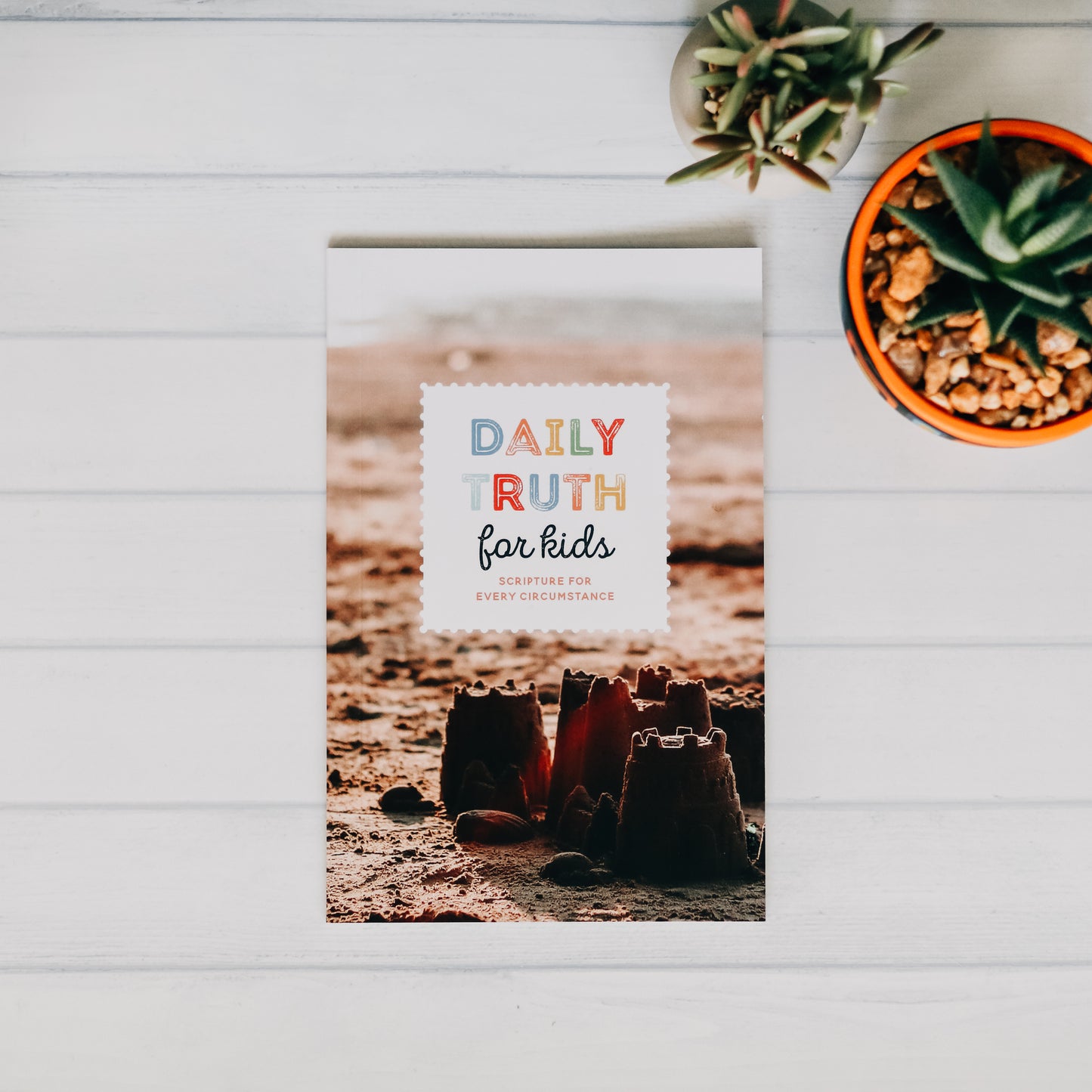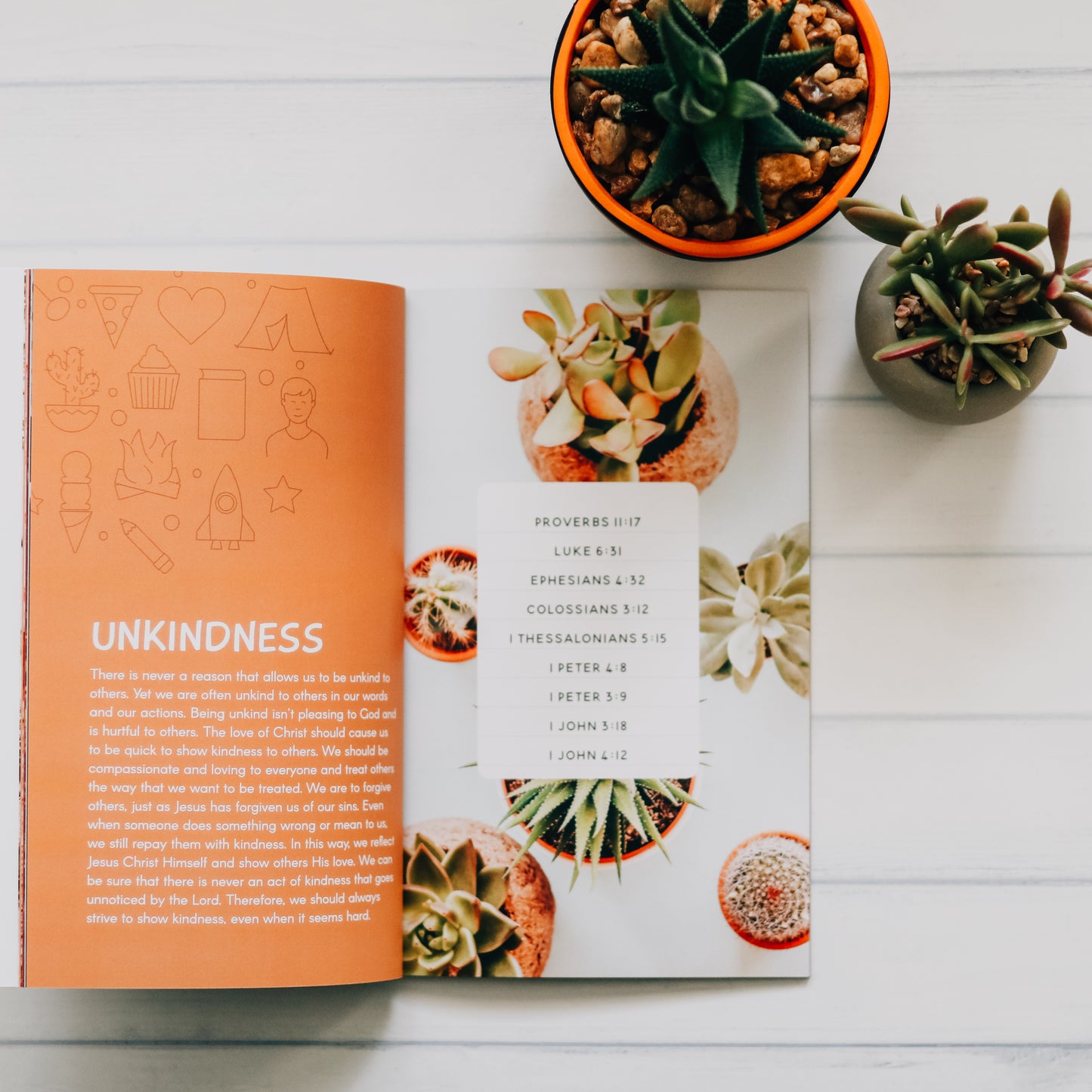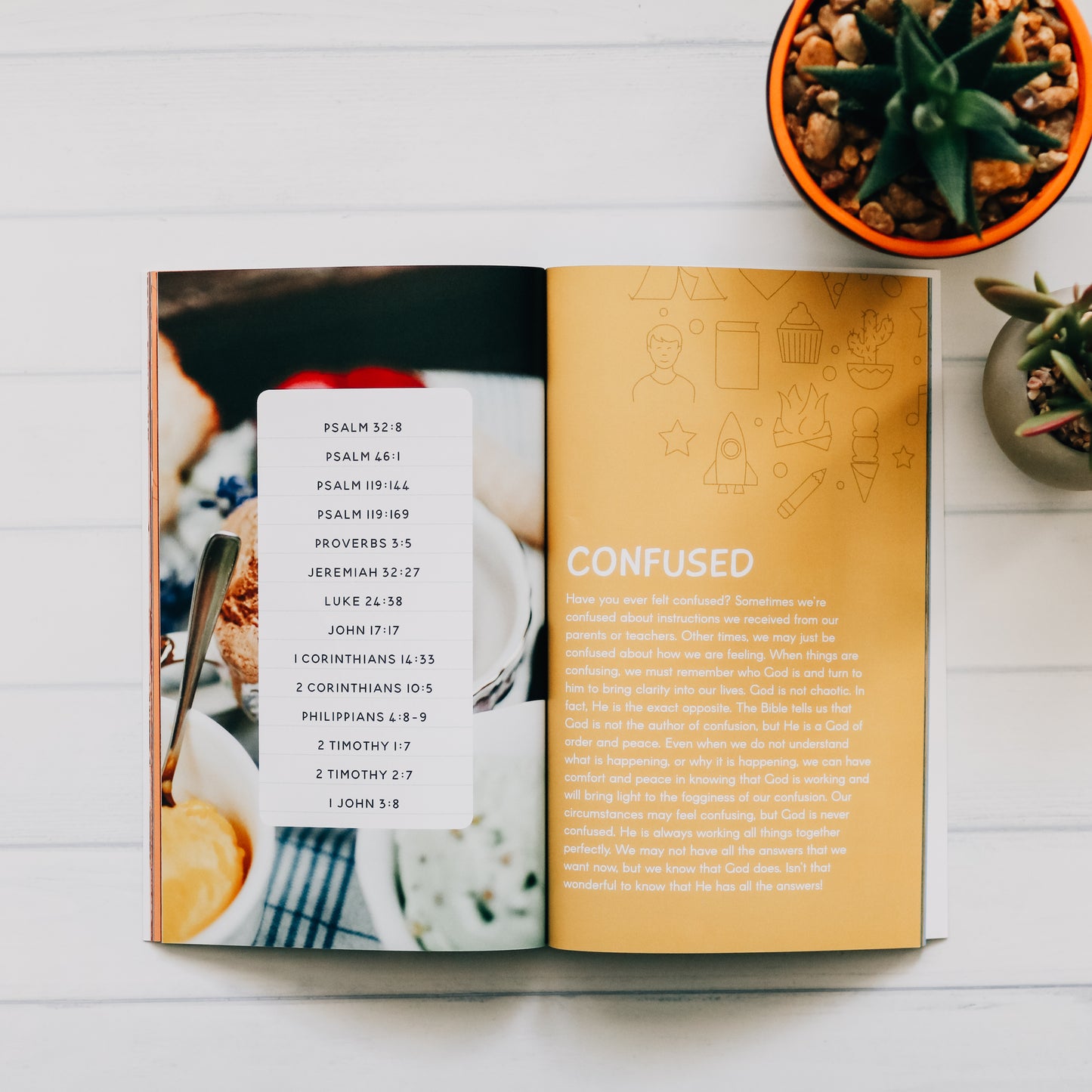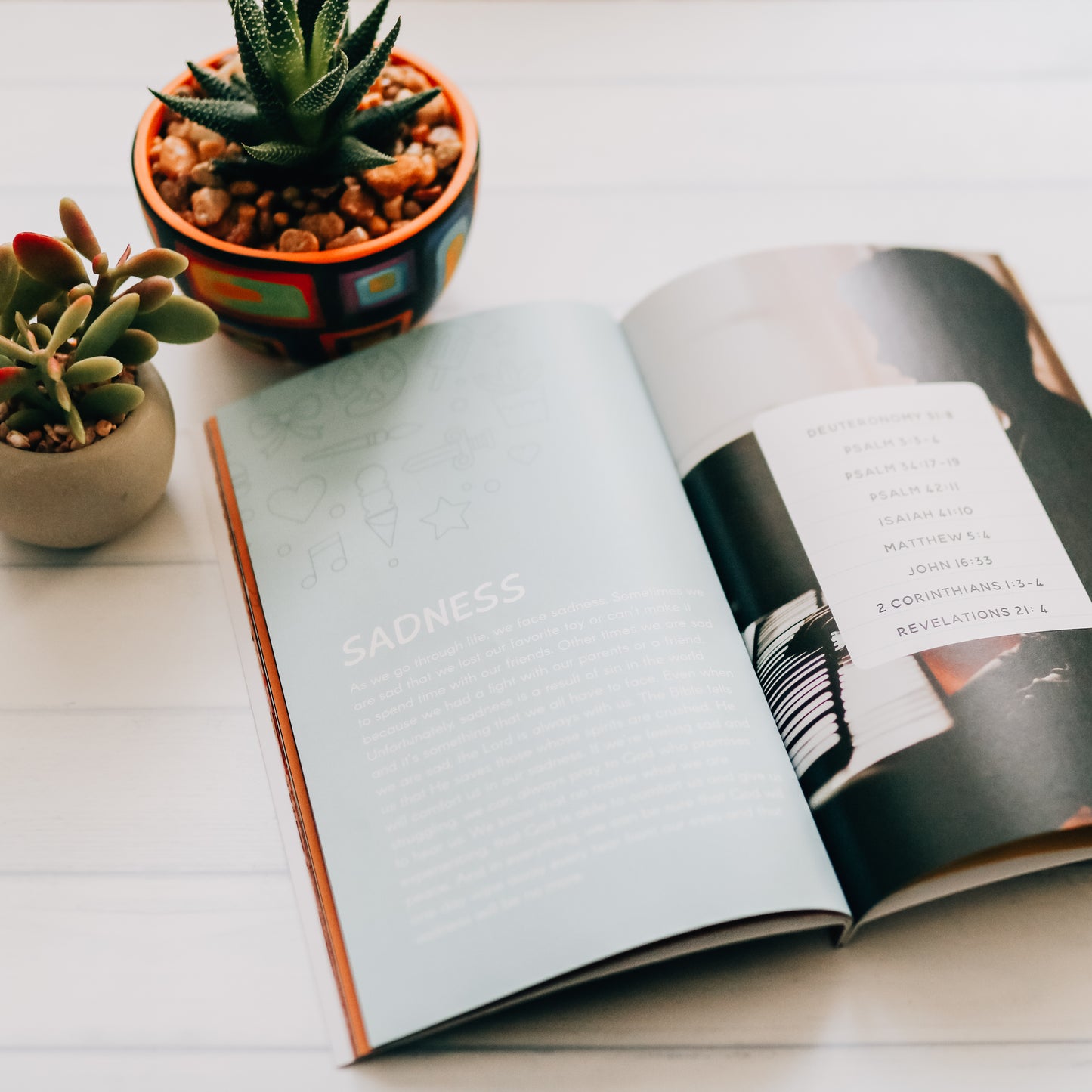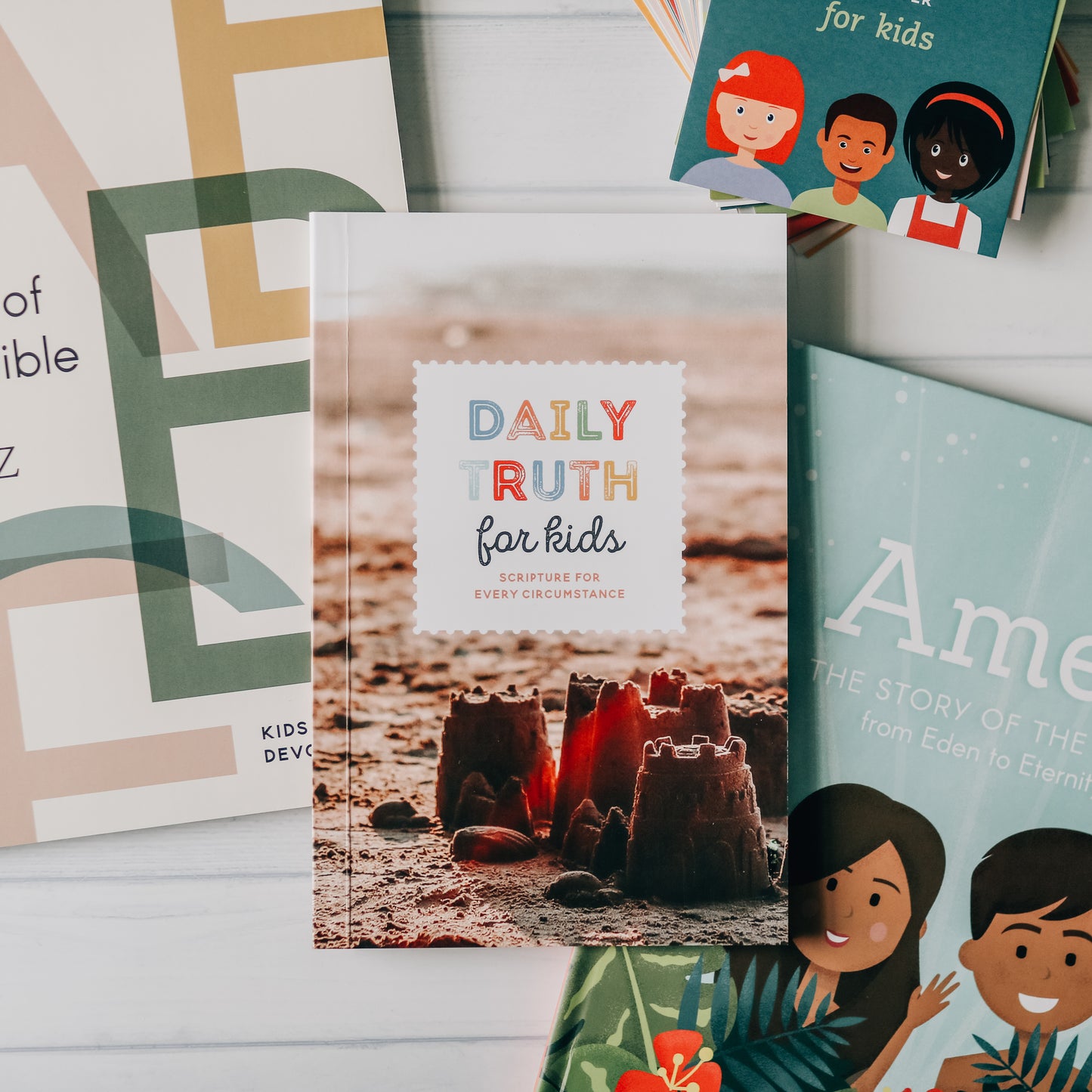 Visually appealing and inside depth
Great book with verses on daily struggles young people can have.
Daily Truth for Kids
This is a great resource for kids! Taking real life problems that kids face and providing biblical feedback.
Studies & Personal Study Guides
I have really enjoyed Daily Grace and it has made verses, group studies, and personal studies as well as kids' studies tangible and easy to read. I am so grateful for their company as a resource.
Neat!
I didn't realize it is a tad smaller than the other Bible studies, but nonetheless, I am so excited to dive into it!!
Good Resource
This is a nice resource for kids with information on a lot of different topics with accompanying verses. I would recommend this.