Regular price
$88.00
Sale price
$48.00
Unit price
per
Sale
Sold out
Eden to Eternity | The Chronological Story of Scripture 

Eden to Eternity: The Chronological Story of Scripture is a 4-volume study series that walks through the entire Bible chronologically over 365 days. This study highlights how the story of Scripture unfolds from creation to Revelation as the events occurred.
Eden to Eternity is designed to:
• Help you see and follow the storyline of Scripture
• Transform the way you understand Scripture by illuminating God's promises and the ways He has fulfilled them in Christ
• Give you a fresh perspective on familiar passages by showing how they fit into the unfolding narrative of God's plans and purposes
• Make it possible for you to read and study the entire Bible in 1 year in just about 20 minutes a day. 
Each day includes a brief summary and explanation of that day's Bible reading that will help you understand the text and place it chronologically in history, as well as daily reflection questions that will help you apply the text to your life.
Be sure to subscribe to the Year in the Bible with Daily Grace podcast because on January 1, 2023, we will start season 2, which follows a chronological Bible reading plan and coincides perfectly with this bundle!
This study series includes new content and some content adapted from the
Story of Redemption
study series.
View full details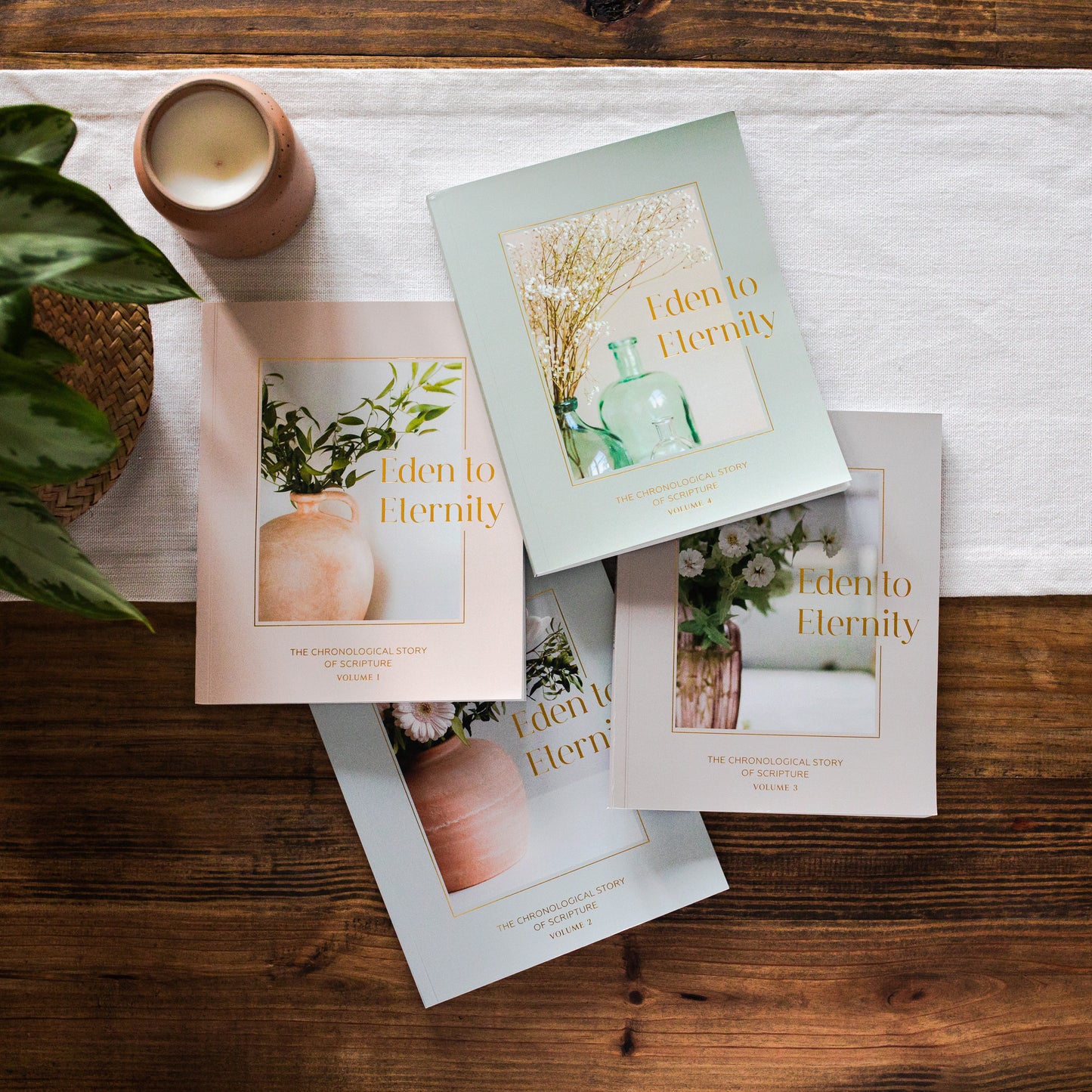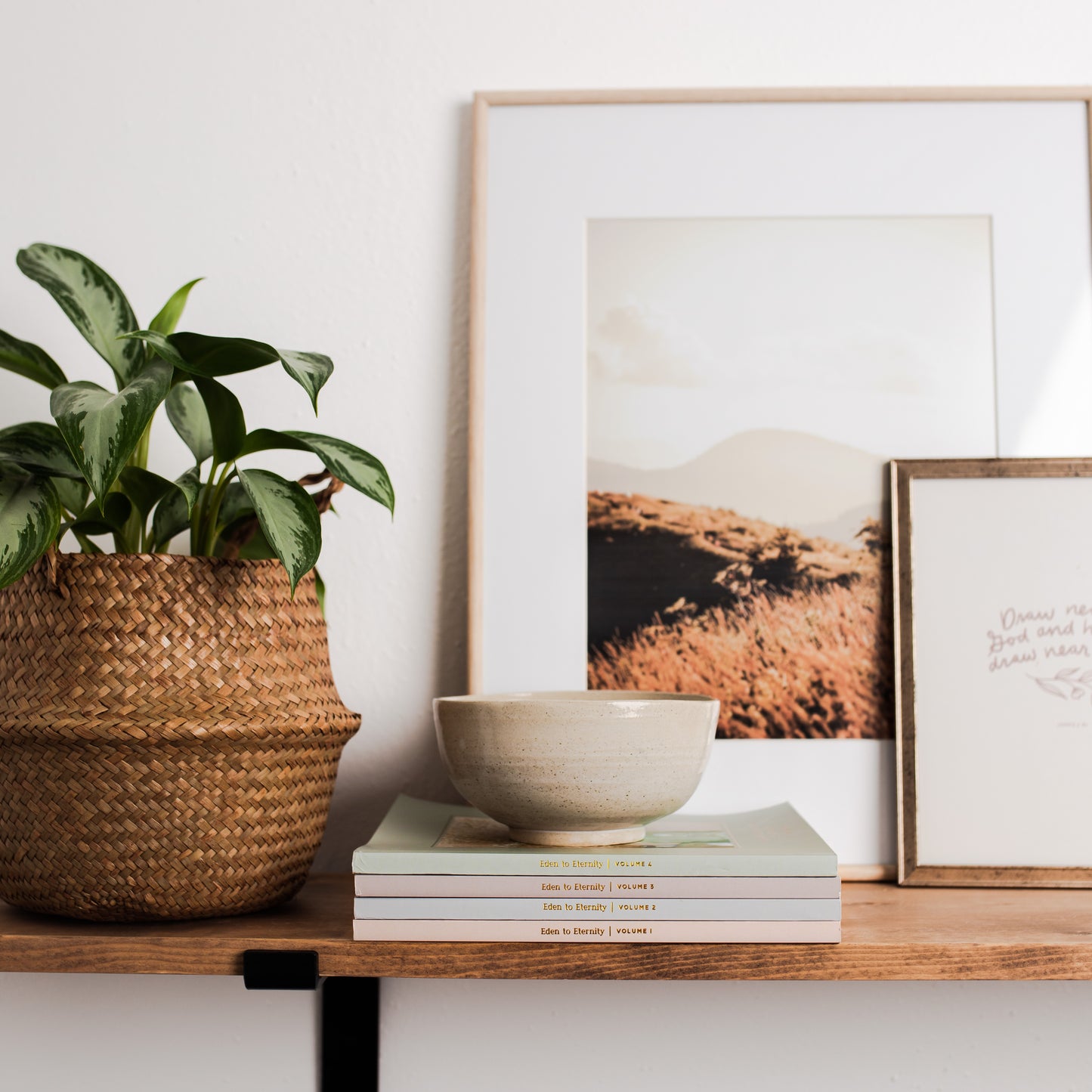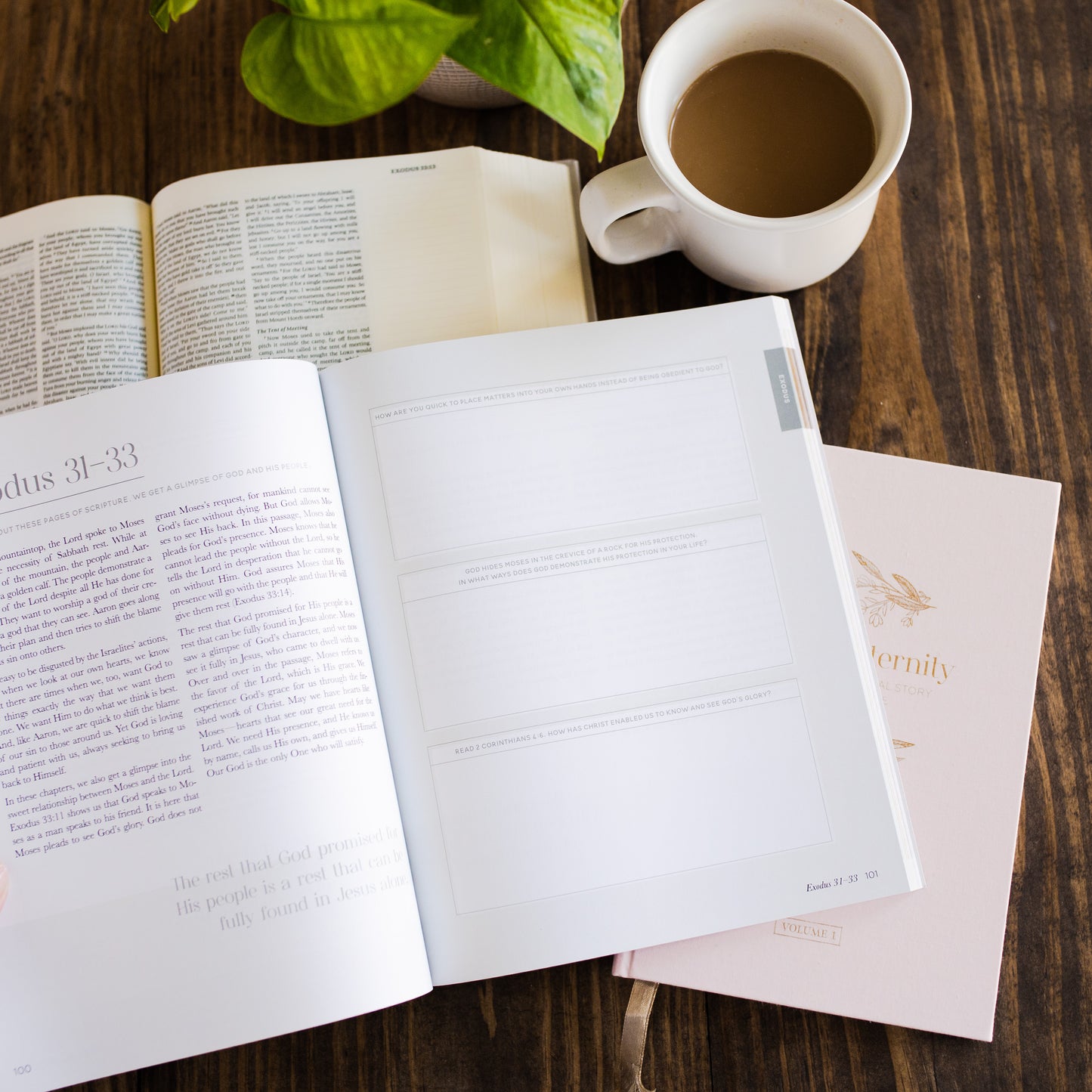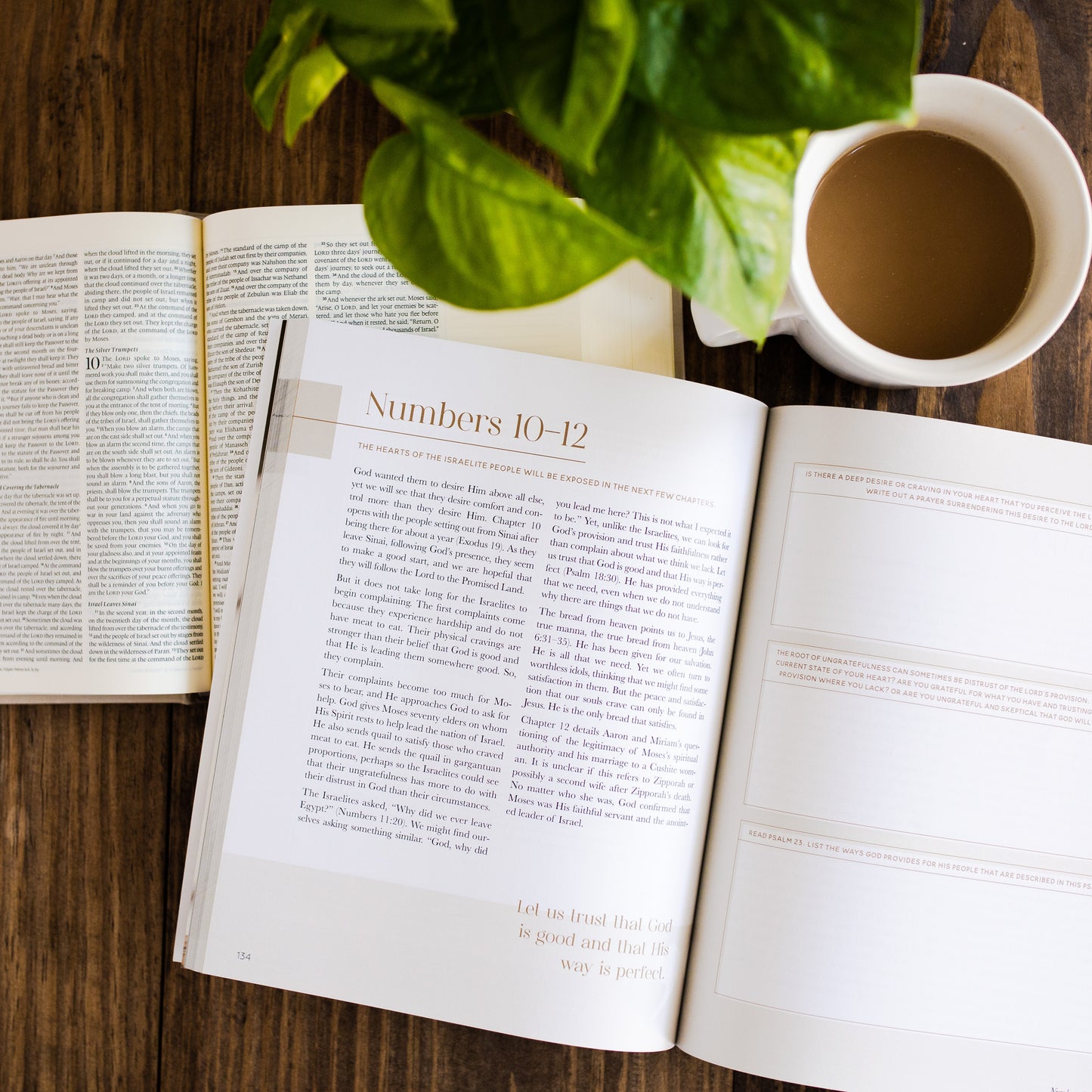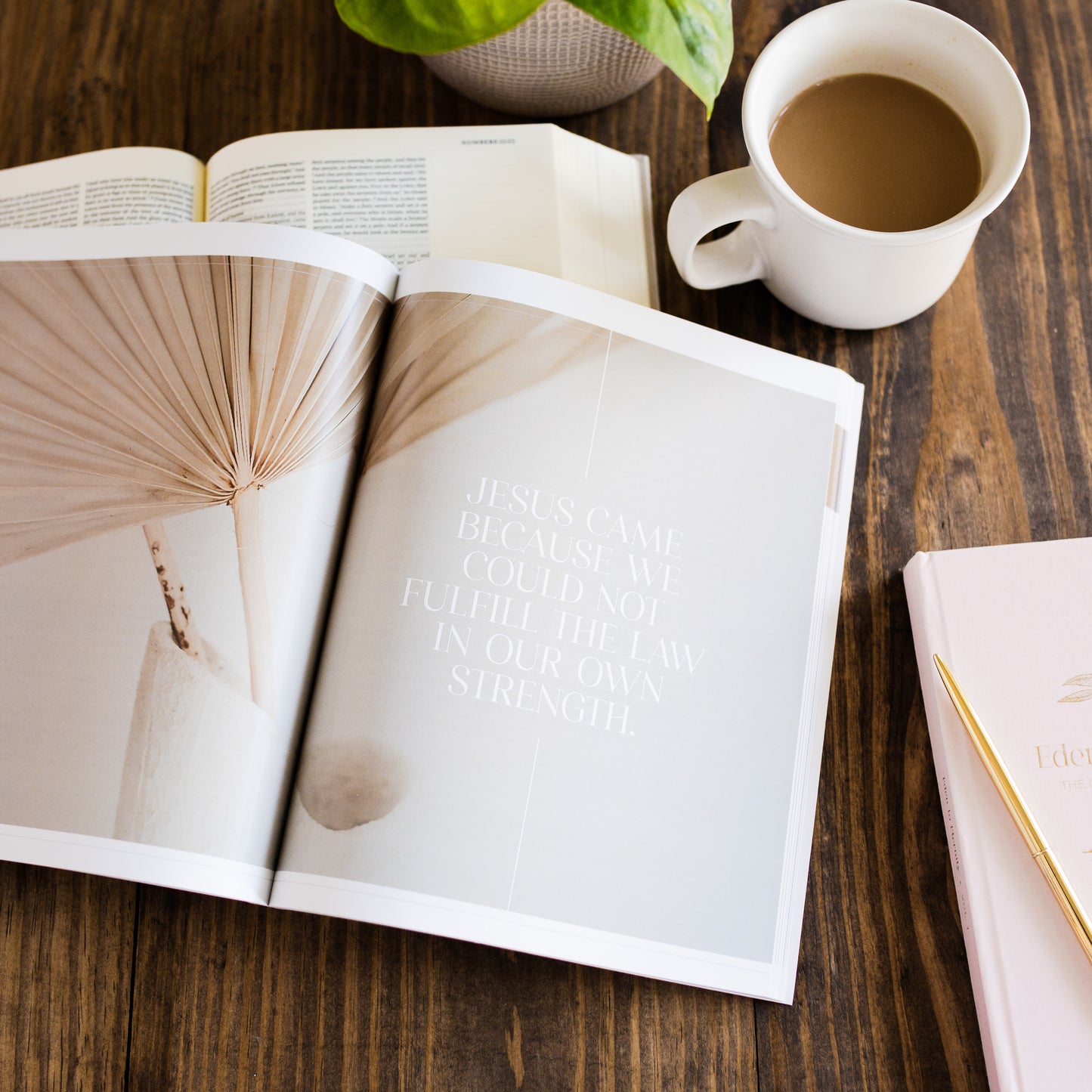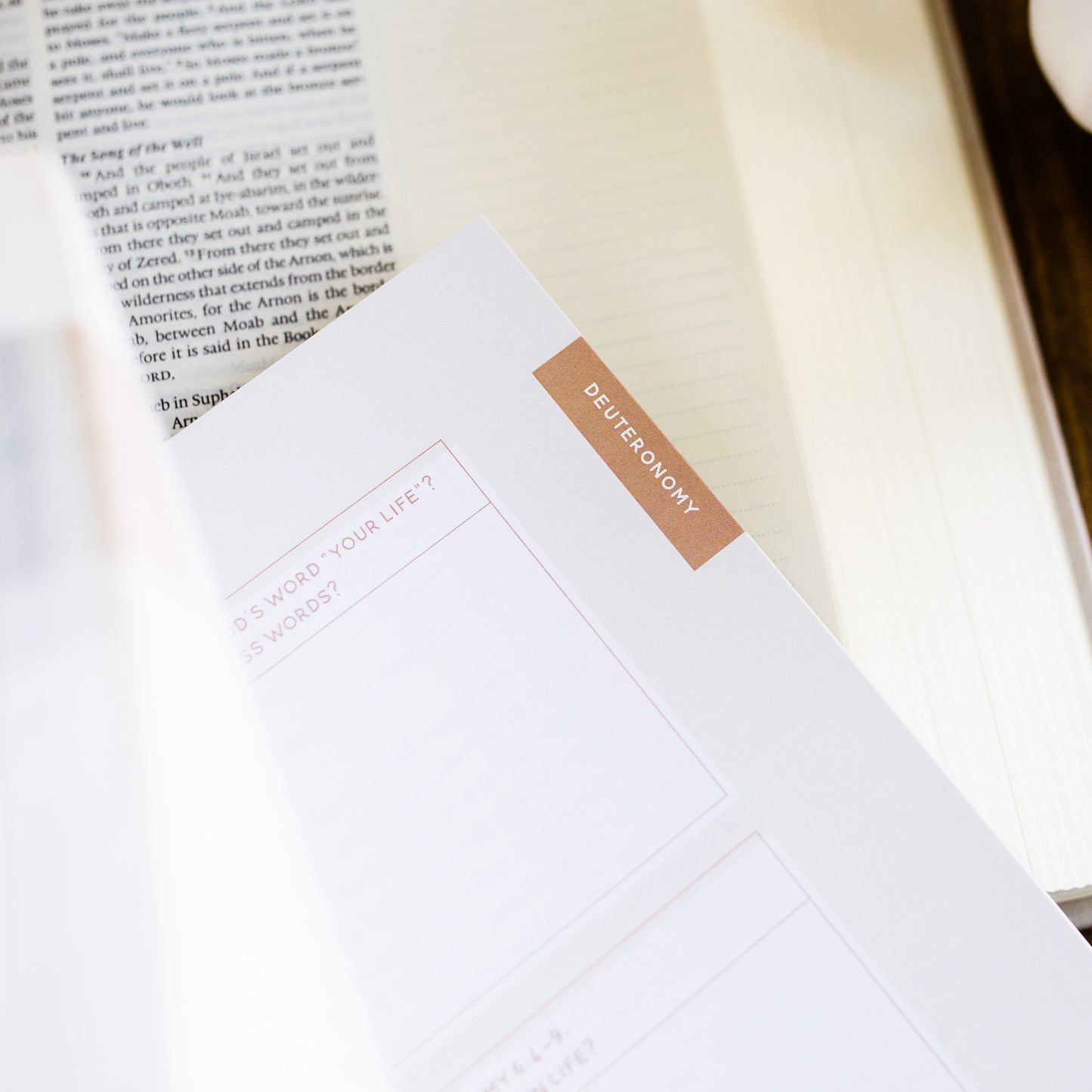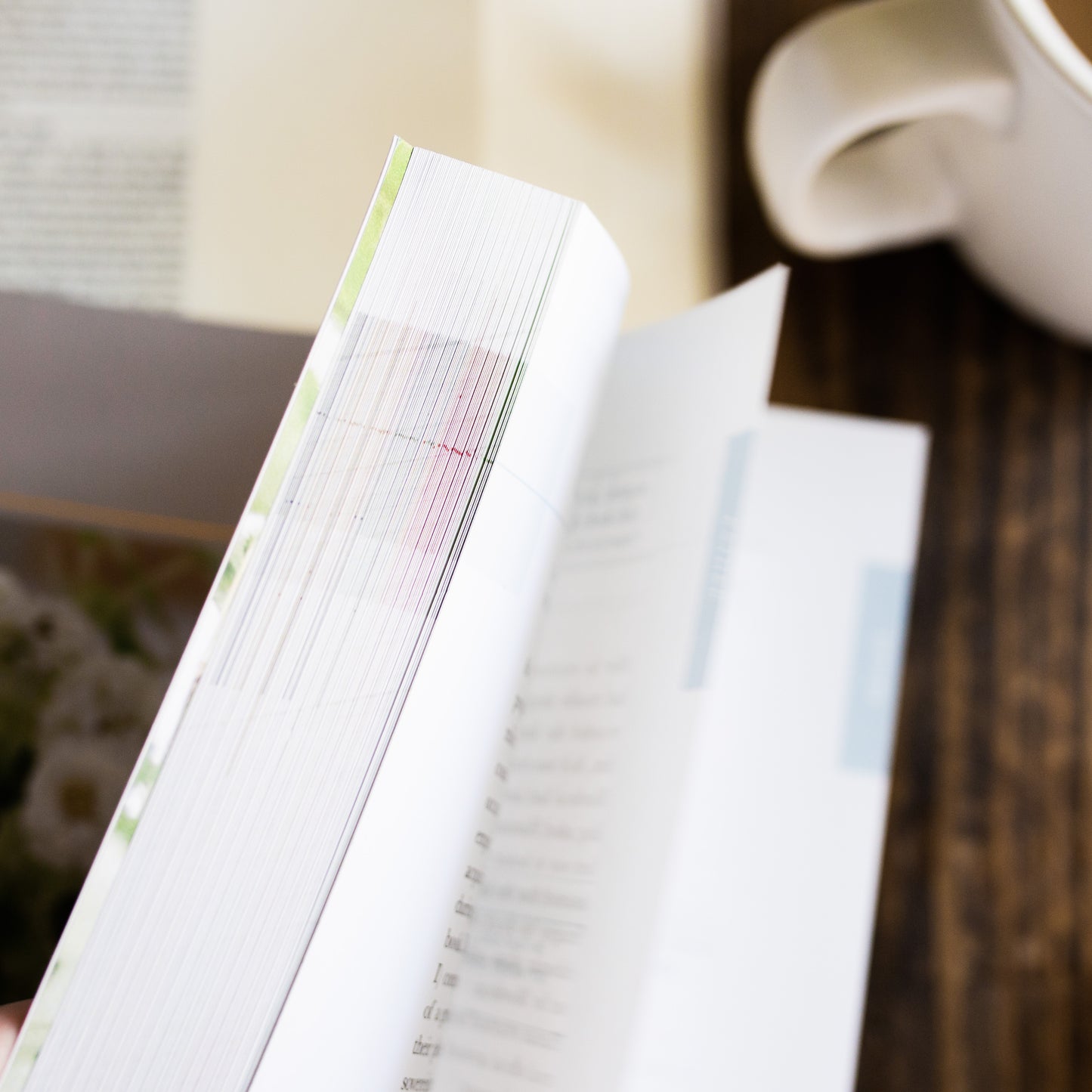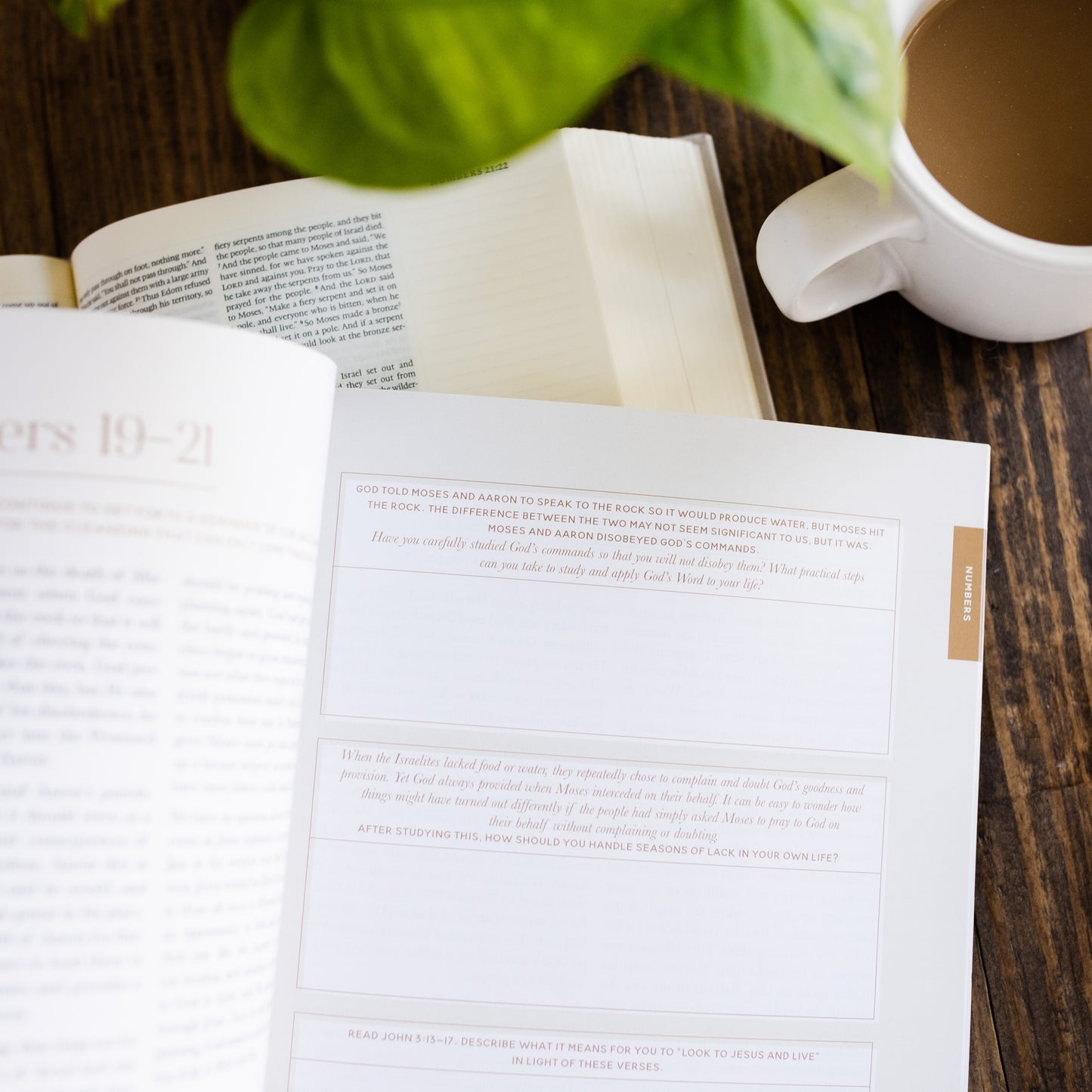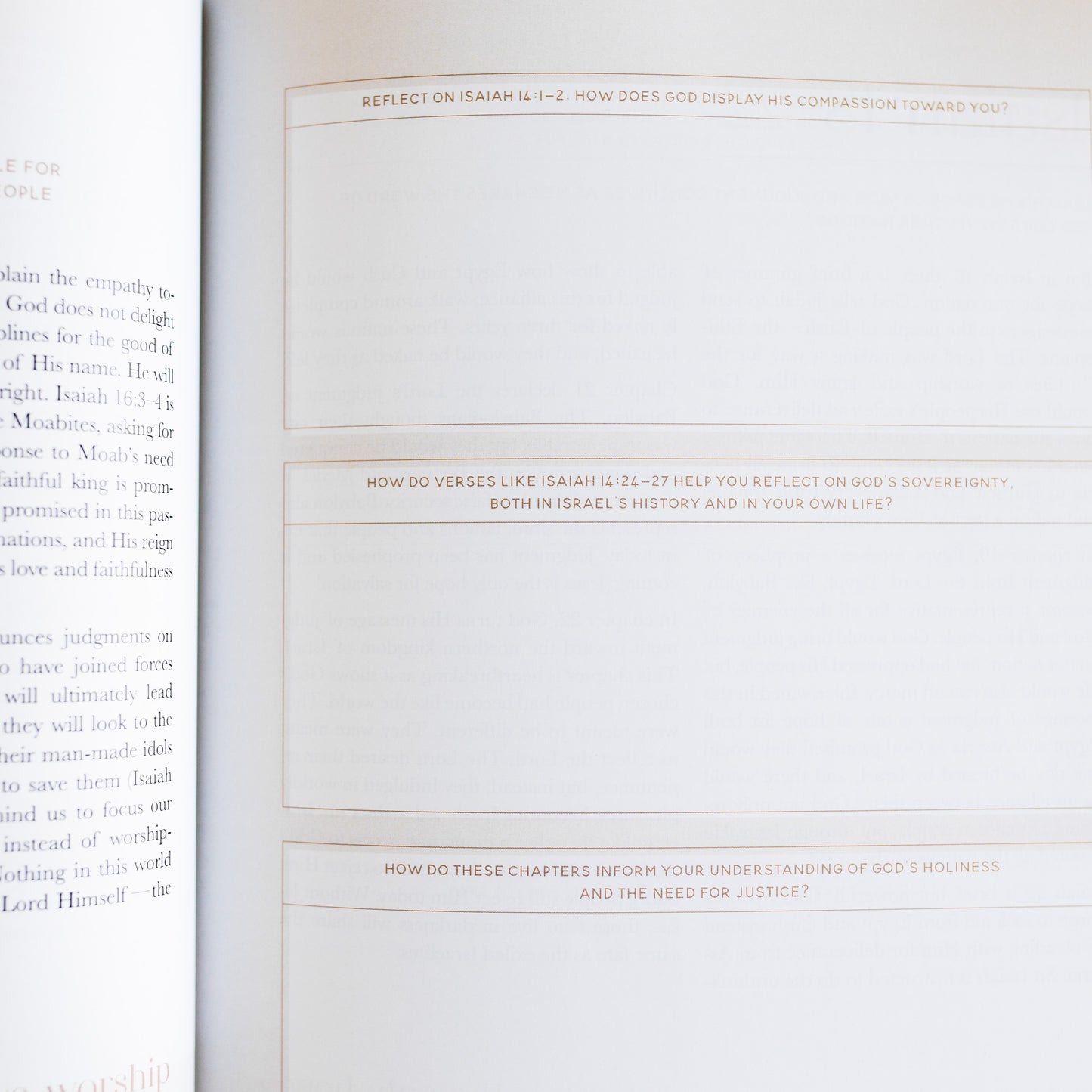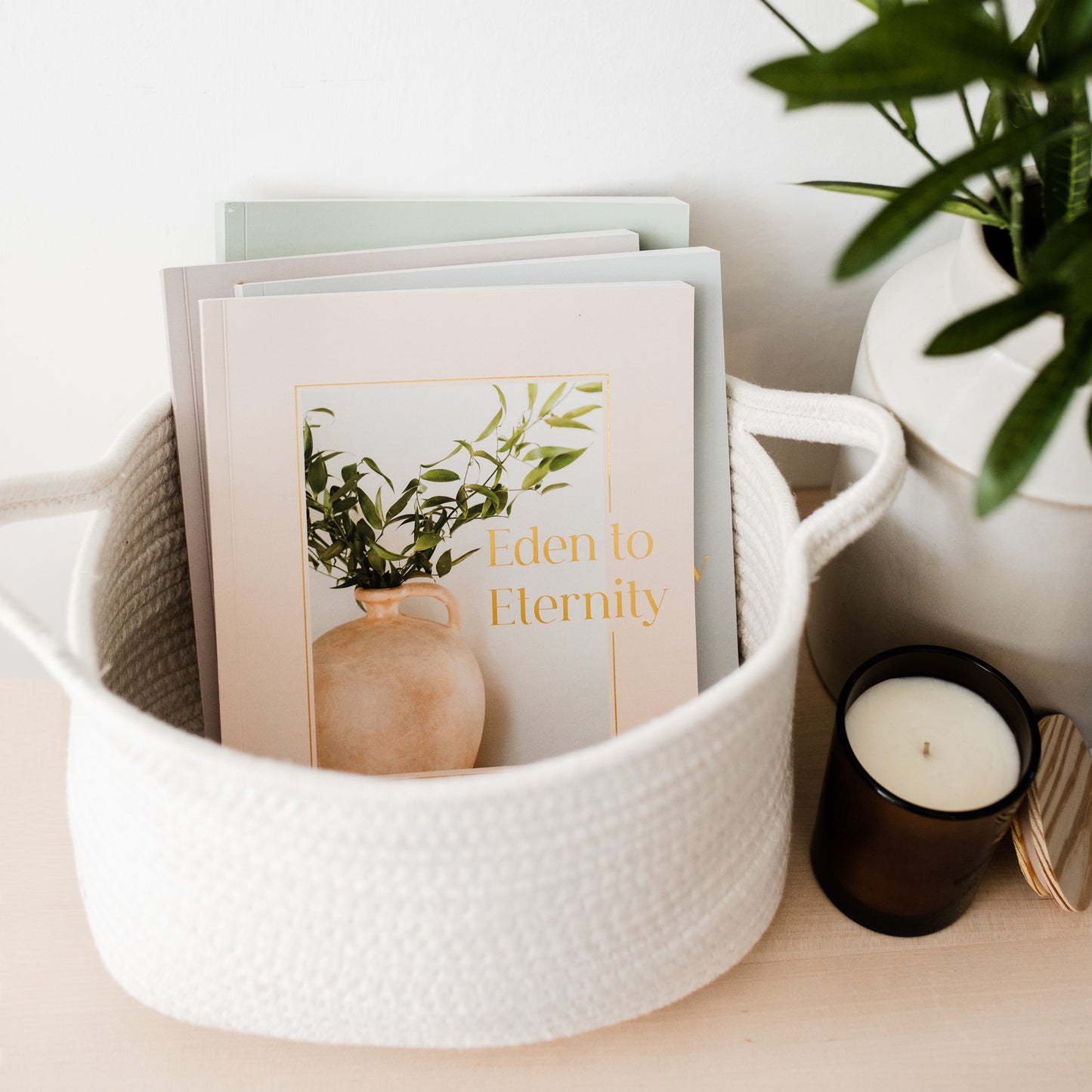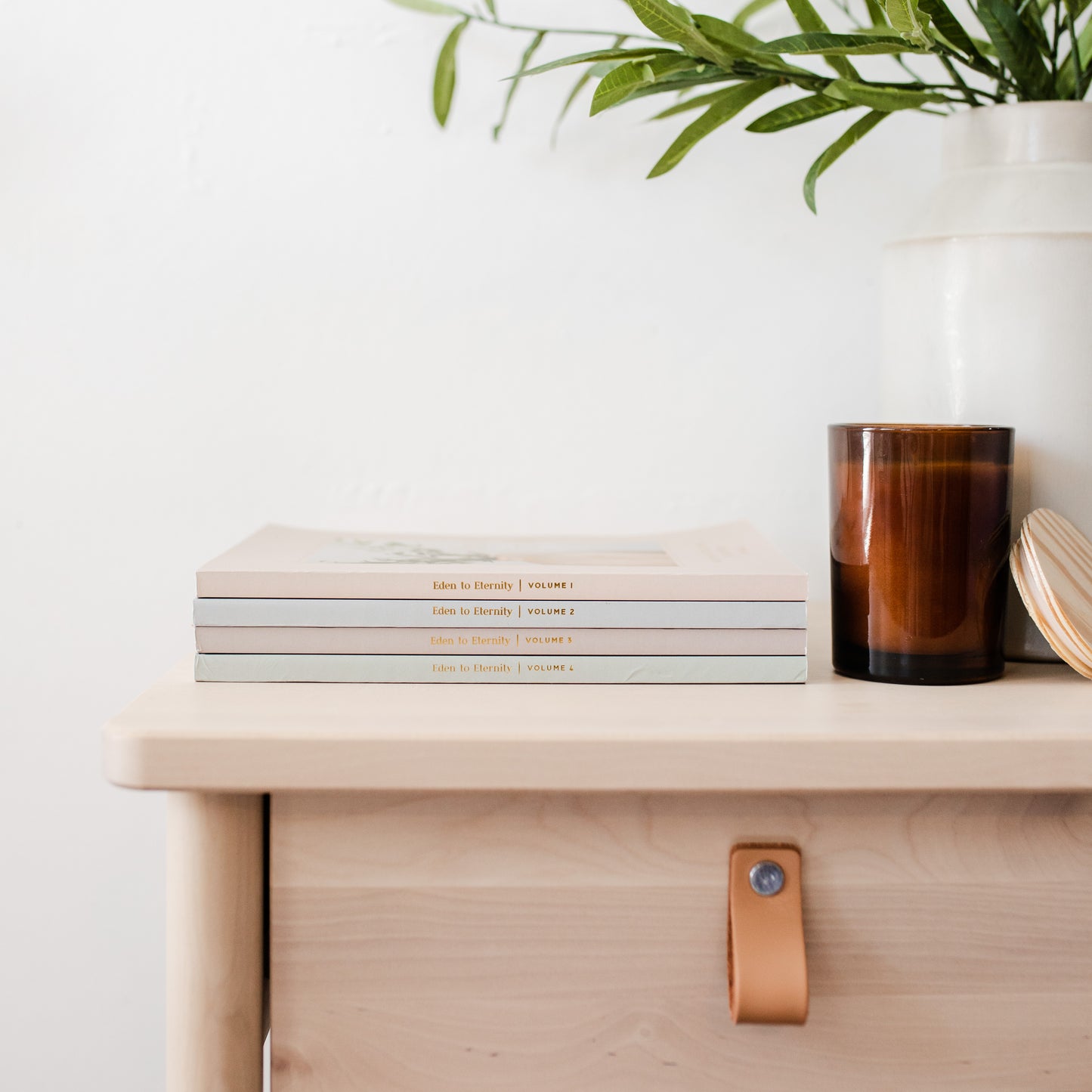 Eden to eternity
They are really beautiful books! Nicely designed and organized. I'm excited to begin!
We are excited for you to begin and we are happy you like the design!
Love it!!
I just started the first book in the Eden to Eternity series and so far I love it! I love the way it jumps through scripture. For example, I'm not just reading straight through Genesis but right in the middle of Genesis we jump to Job. It makes the story of the Bible really come to life as it builds upon the chronological story with all things pointing to Jesus!
So helpful!!
I've been wanting to read the Bible in its entirety for a long time but I was overwhelmed with its complexity. These books make it so easy to understand and follow!
Perfect Study
I have always wanted to go through the Bible chronologically and this study, Eden to Eternity, is perfect. This book is beautifully put together. Thank you.
You won't regret it
Seriously one of the best studies I've done. You can read the Bible app and listen to the daily podcast that goes along with it. It's changed my life