Regular price
$20.00
Sale price
$10.00
Unit price
per
Sale
Sold out
Esther | 3 Week Study | Seeing God when He is silent 
Where is God when we cannot seem to hear or see Him?
He is with us. He is working providently in all things to accomplish His plans and purposes. And nowhere do we see this more clearly than in the book of Esther.
Esther is a 3 week study that will:

Show you how to find God in Esther, a book that never mentions Him by name

Help you see the ways God is working in your life even when He is seemingly silent

Give you confidence in God's faithfulness to fulfill His plans and purposes

Teach you what it looks like to stand courageously for God right where He's placed you
Special resources within study:
How to Study the Bible

Attributes of God

Timeline of Scripture

Metanarrative of Scripture

Esther and the Canon

Historical Setting, Themes, and Timeline of Esther

Human Dignity and Esther

The Providence of God

The Deliverance of God

What is the Gospel?
Key themes: Providence, Deliverance, Bravery, Foreshadowing of the Gospel
Details: 
This study is perfect for individuals or groups. 

Each week contains five days of study material, including daily study questions, a weekly memory verse, and weekly reflection questions. 

Measures 8X10
For Bible Study leader recourses check out our Esther Group Leader Kit | Guide & Videos. See a sample of this Group Leader Guide HERE.
View full details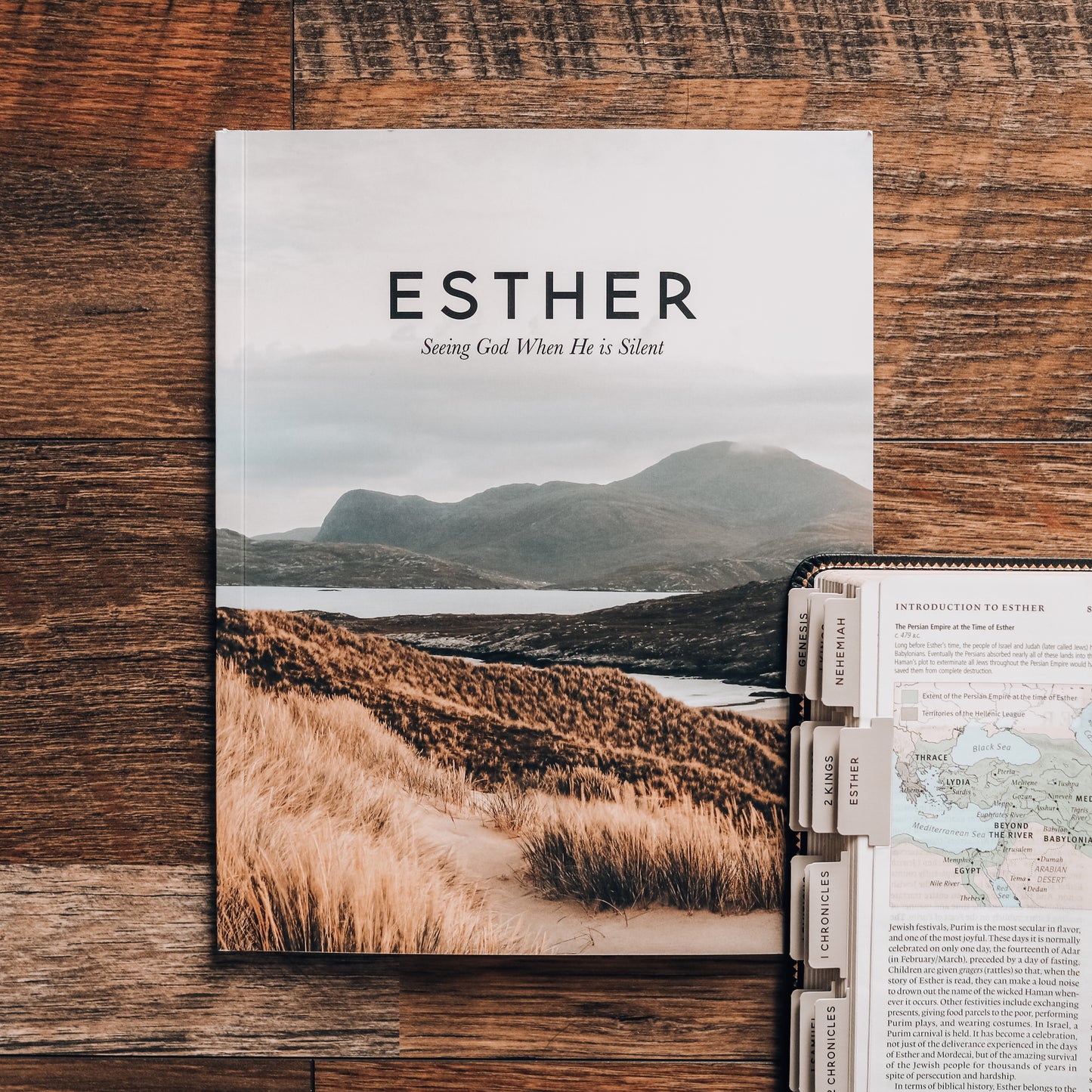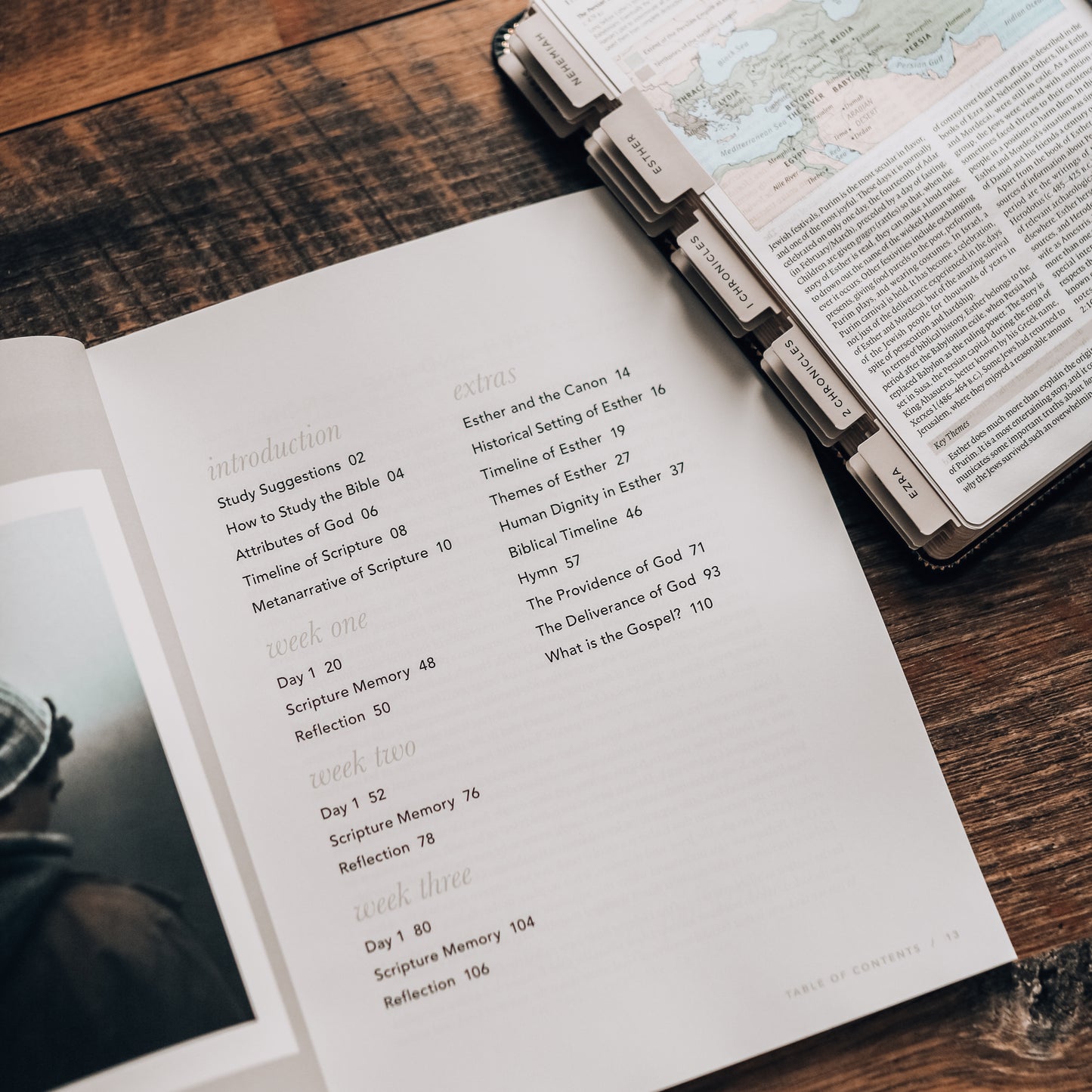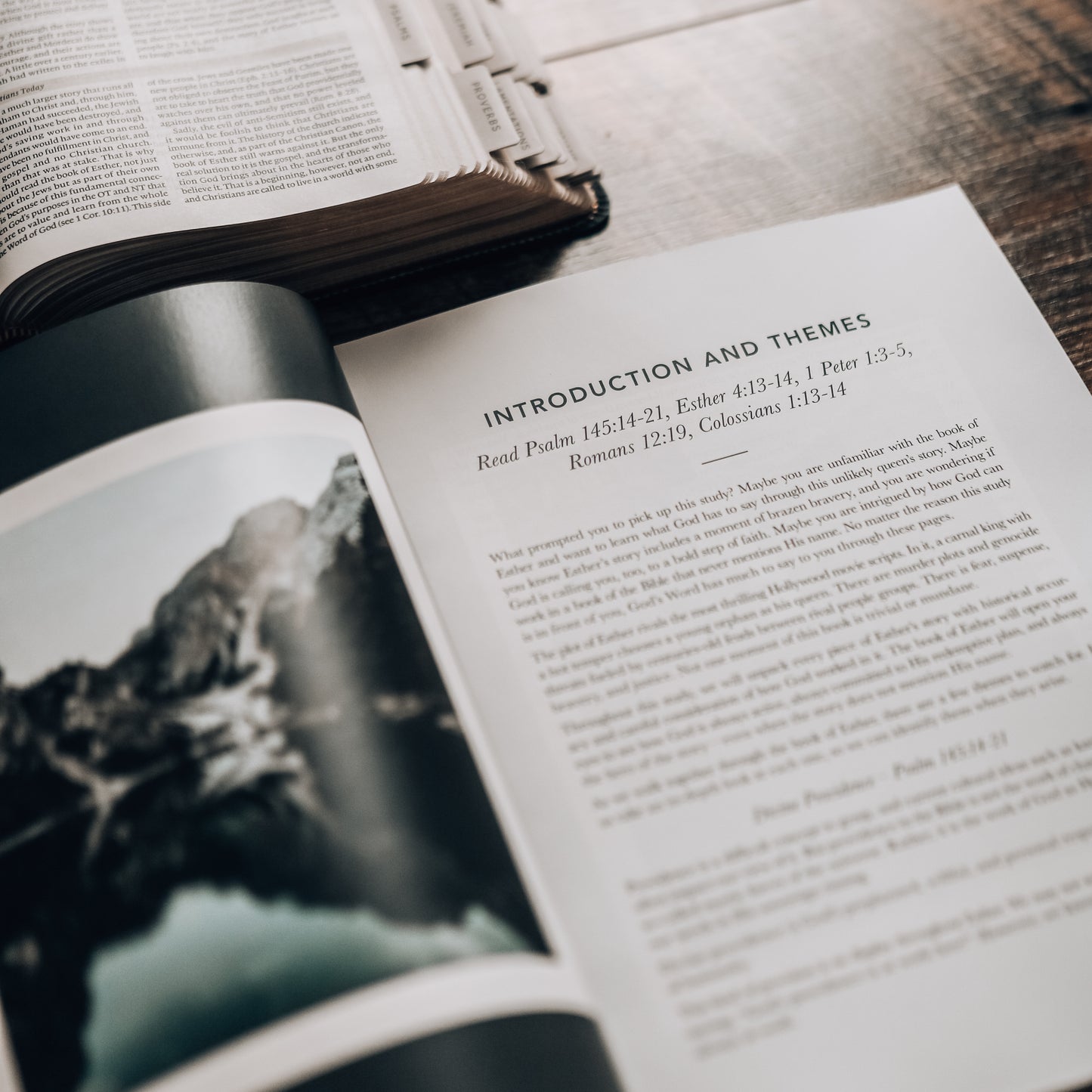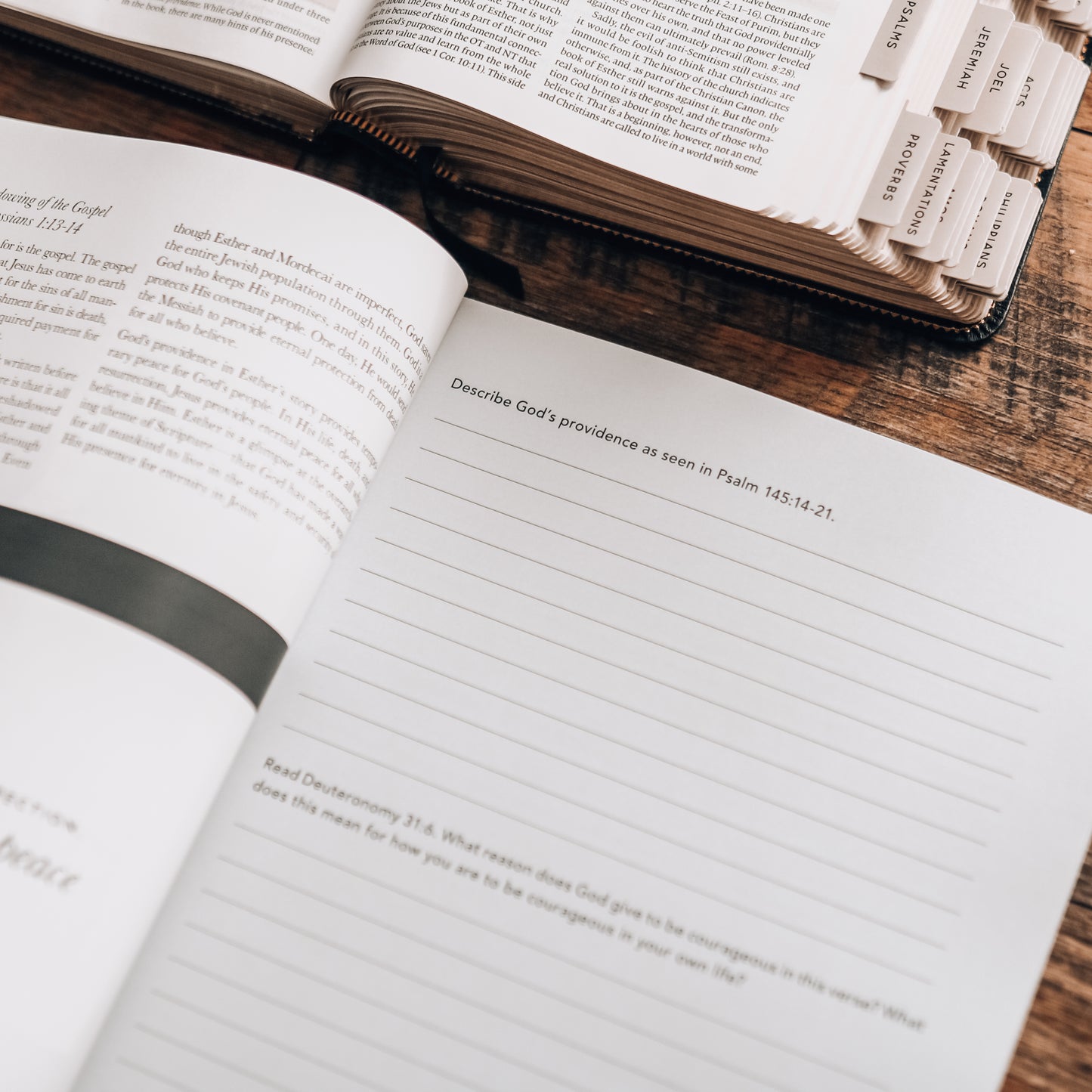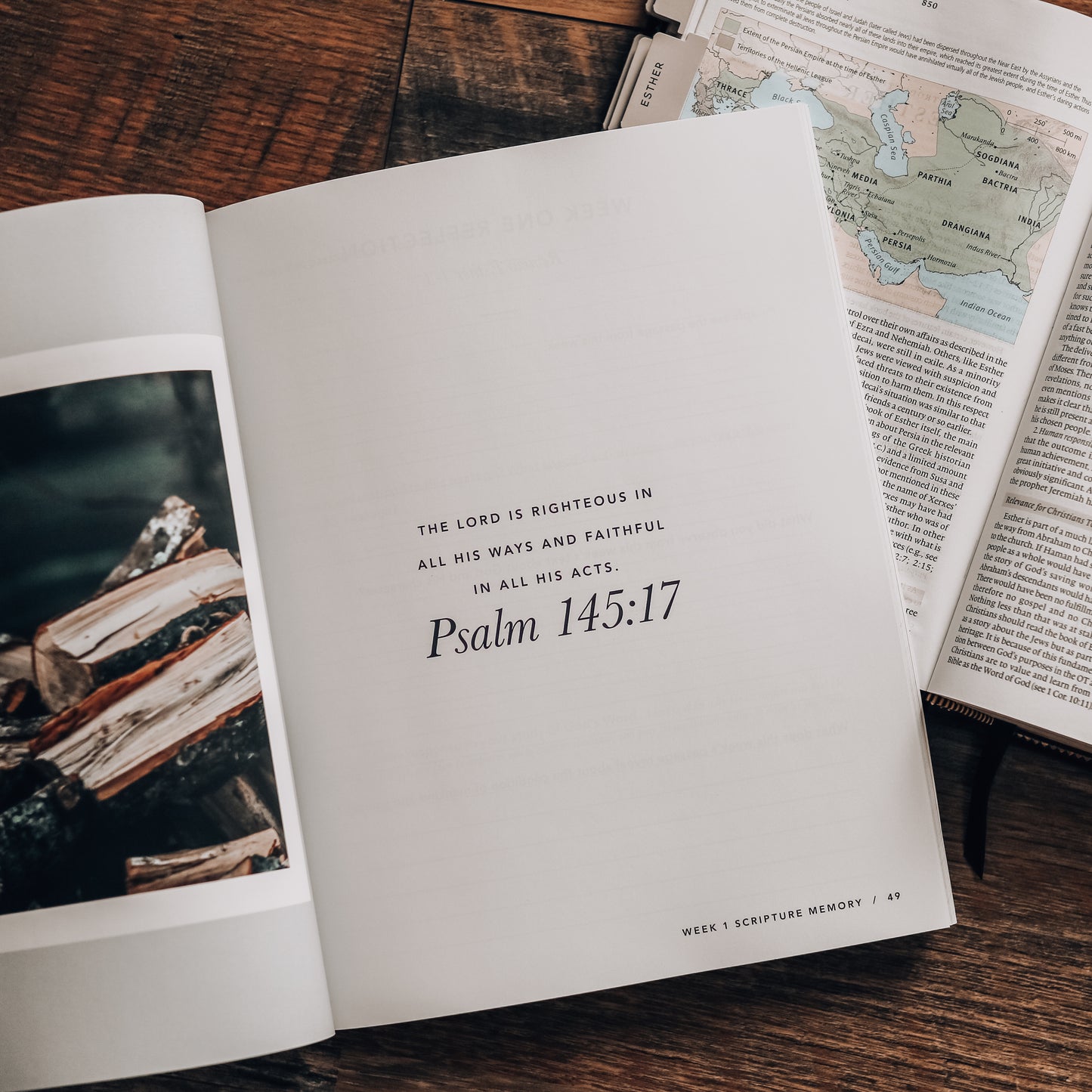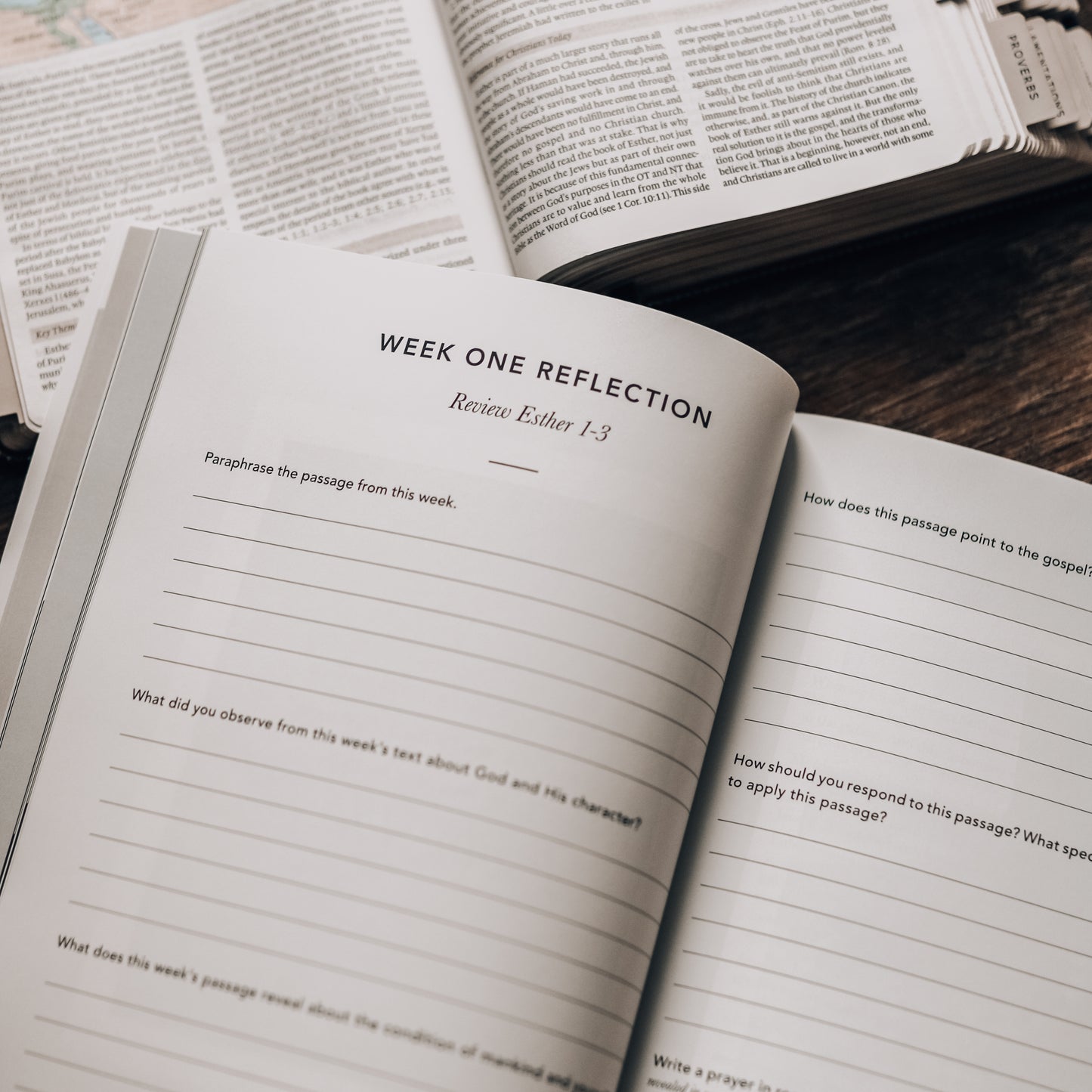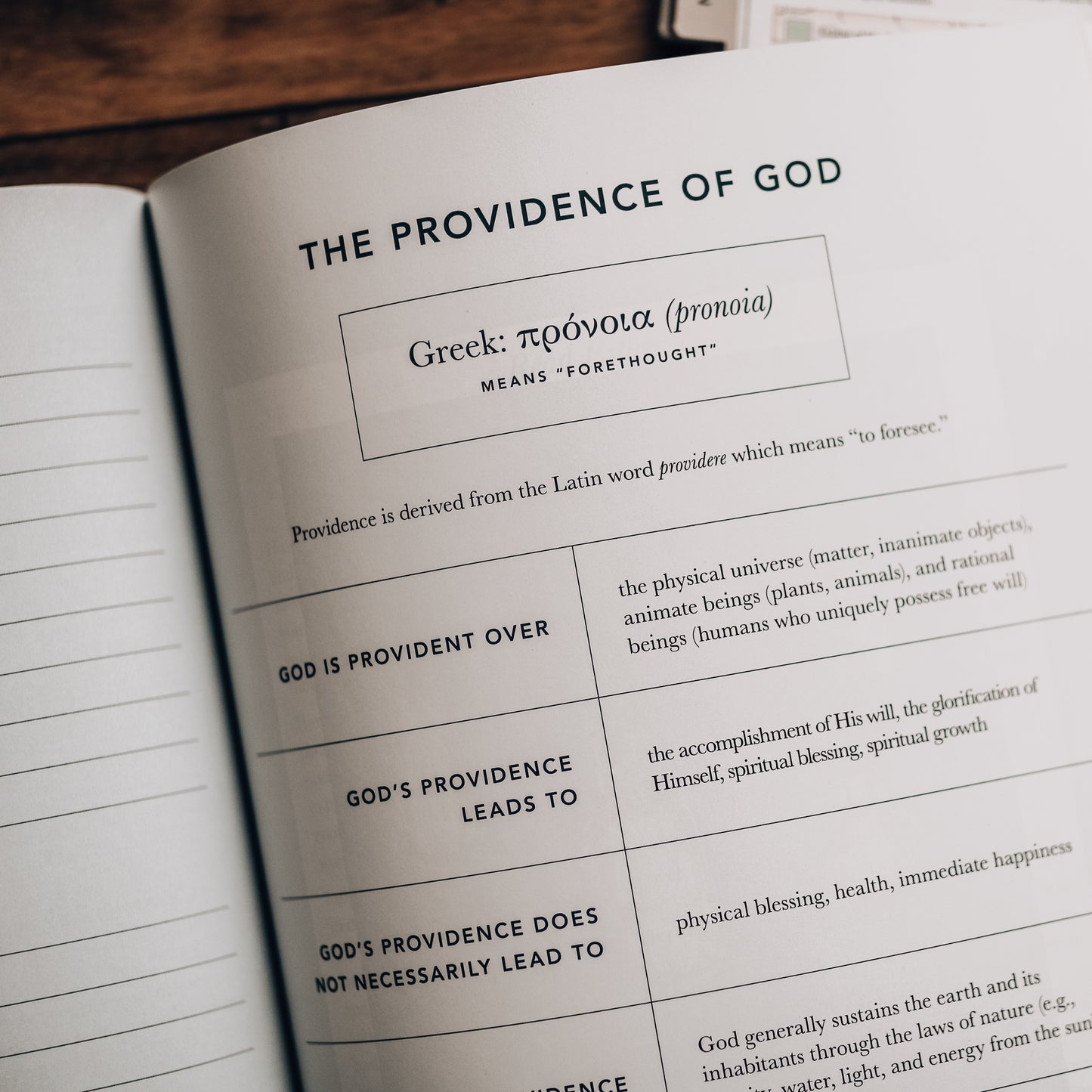 For such a time as this
This is a beautiful study and my women's group is getting so much out of this. I think it is very timely as the world has been attempting to undermine traditional womanhood. This study sparks conversations on courage and leaning into God's design for women and how it can be used for His glory.
Great study for my Moms group
I love the historical background and the study is very engaging
Esther Study!
I've never done a study from this website so this is my first time! What I really like about this study is that it explains the essentials you need to start and the way the study is made is beautiful! Also what I love about this are the scriptures used to really help you understand Gods glory. I'm still on week one but I'm going to share this with everyone! Such a good study!
So good!
I bought this to go through with a friend and I was so encouraged by how clearly God was portrayed even though his name was never said in the book. Often I feel like while God is seen in the Old Testament it can be hard to see him, but this devotional did an amazing job each day showing clearly how God was moving and at work. If you're on the fence, get it, you will be so encouraged!
The Perfect Study!
I'm 4 days in on Esther & it is phenomenal! I love the lay out and the topics covered in this study. It has been exactly what my soul needs right now. I can't wait to finish this study & move on to Galatians & Ephesians!