Regular price
$20.00
Sale price
$10.00
Unit price
per
Sale
Sold out
Sharing Our Faith | 5 Week Study | Loving Others Through Evangelism 
Do you want to share your faith, but feel unsure how to do it? 

As Christians, we have an unshakable hope because of the gospel. But often, we can feel afraid or uncertain about how to share the good news with others. 
Sharing our Faith is a 5-week study that equips believers to:
Understand what the gospel is, and why we should share it.

Discuss common objections to the gospel, including the problem of evil, and questions regarding sexuality or other religions.

Share the gospel with friends in various life stages, including with those who are suffering, searching for significance, or see no need for God.
Special resources within study:
Evangelism conversation log 

Brainstorming relationships worksheet

How the Bible describes our sin graph

Manager: Cross, and Crown Gospel Presentation

The Four Points of the Gospel

The Four Calls of Evangelism 

Guide: Reading the Bible with Someone

Bible Storying Worksheet

Tips for Evangelism & Finding Bridges

Tips for Sharing the Gospel with Family

Tips for Sharing the Gospel with Friends

Tips for Sharing the Gospel with Strangers

Accountability Questions

World Religion Graphs
Details: 
This study is perfect for individuals or groups. 

Each week contains five days of study material, including daily study questions, a weekly memory verse, and weekly reflection questions. 

Measures 8X10

Includes 199 pages 
View full details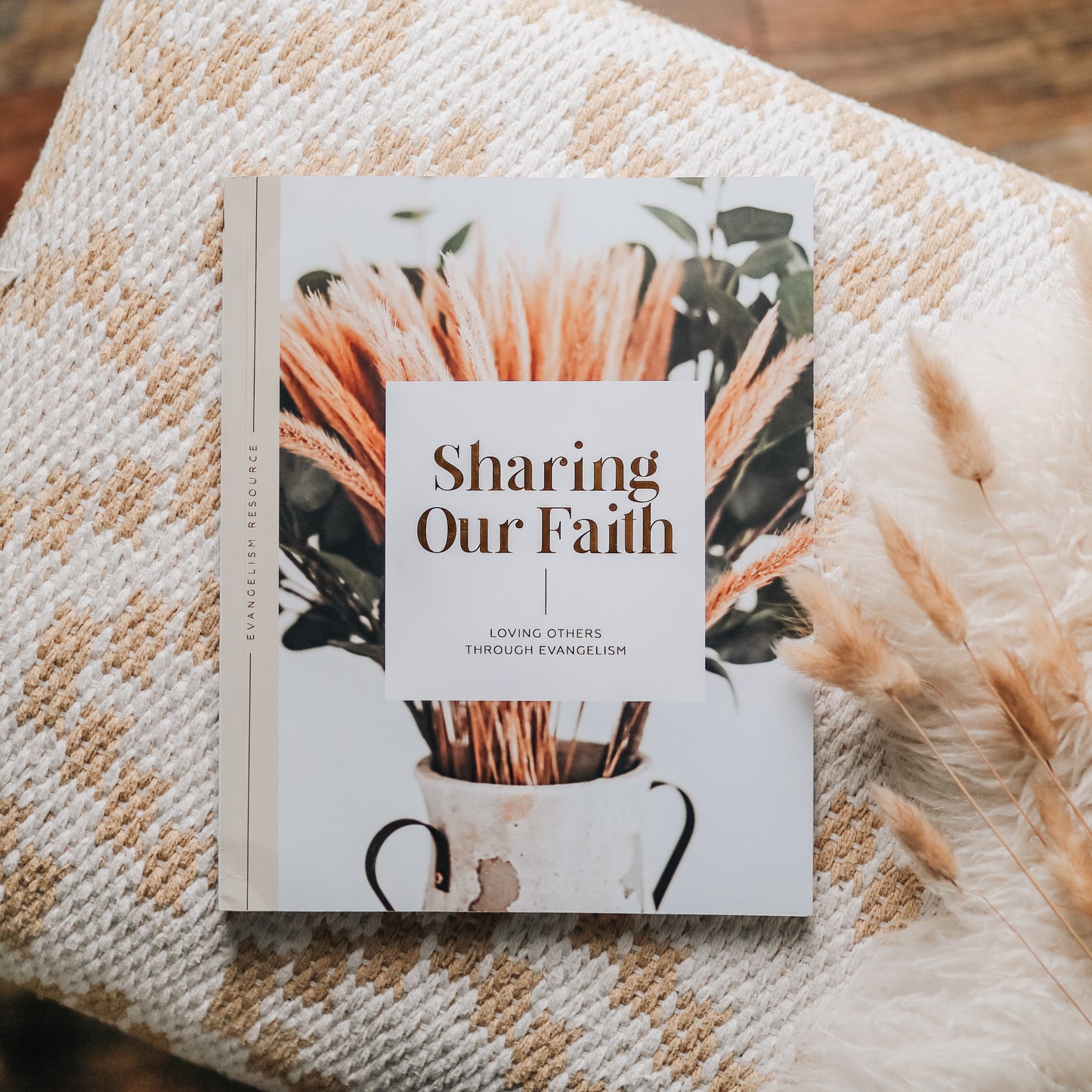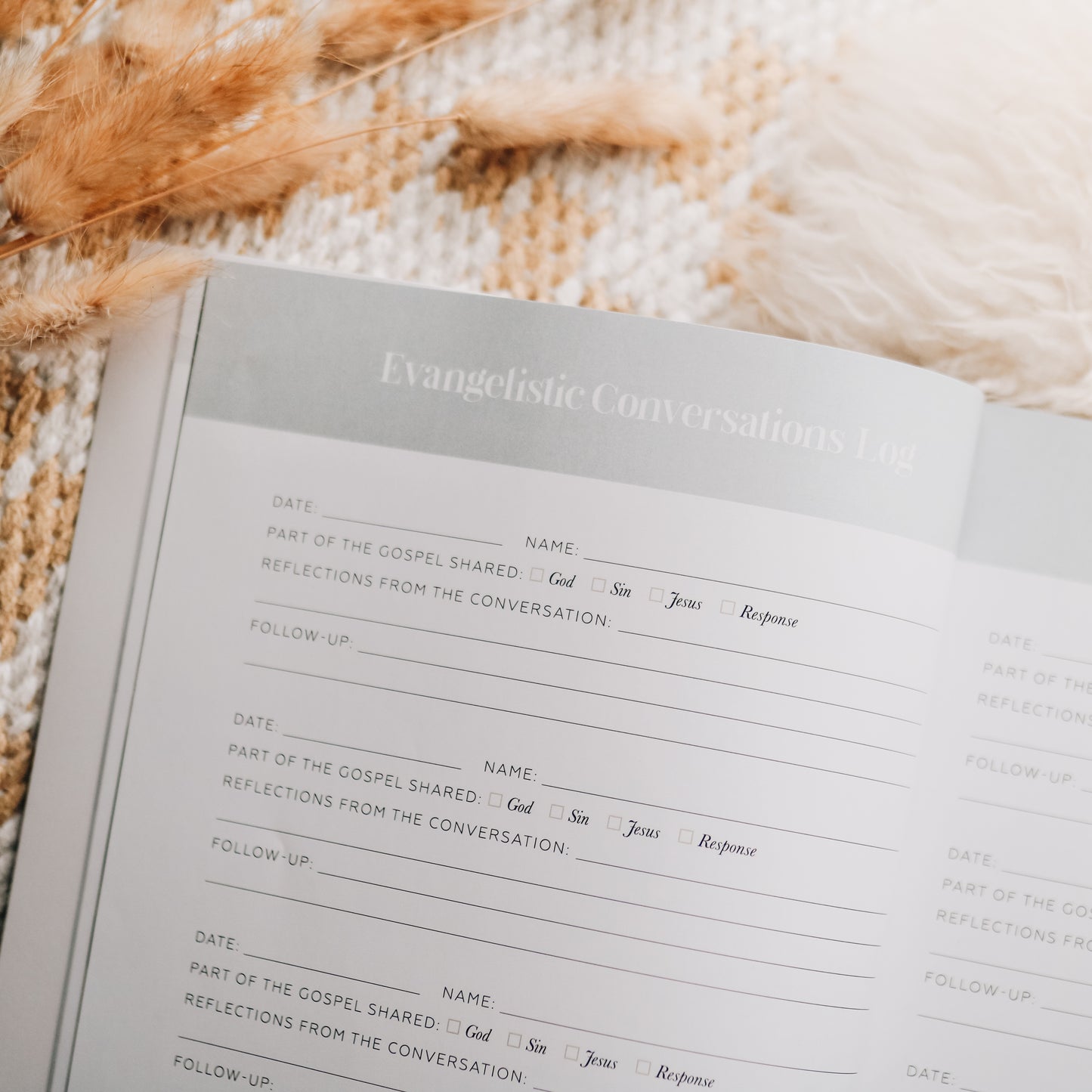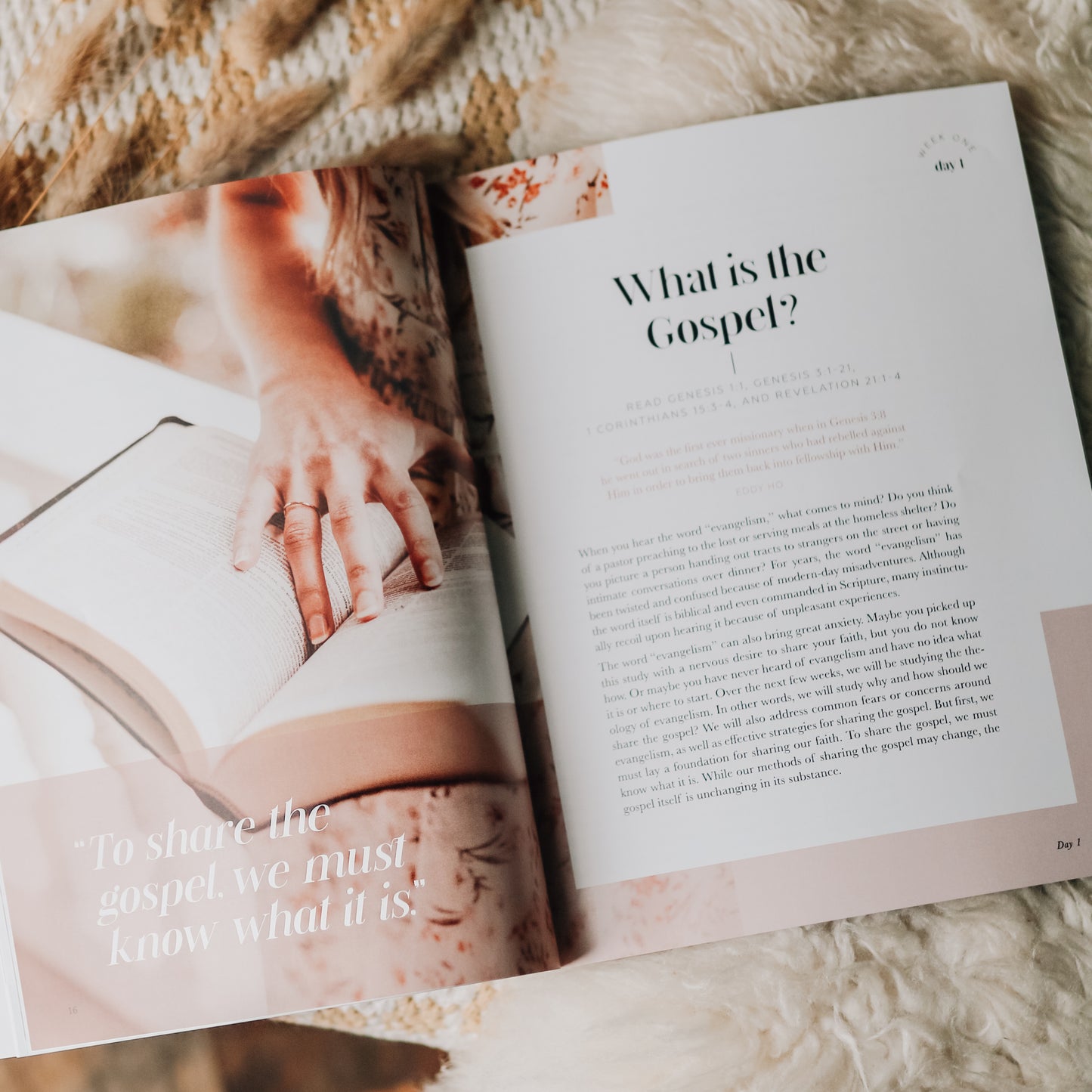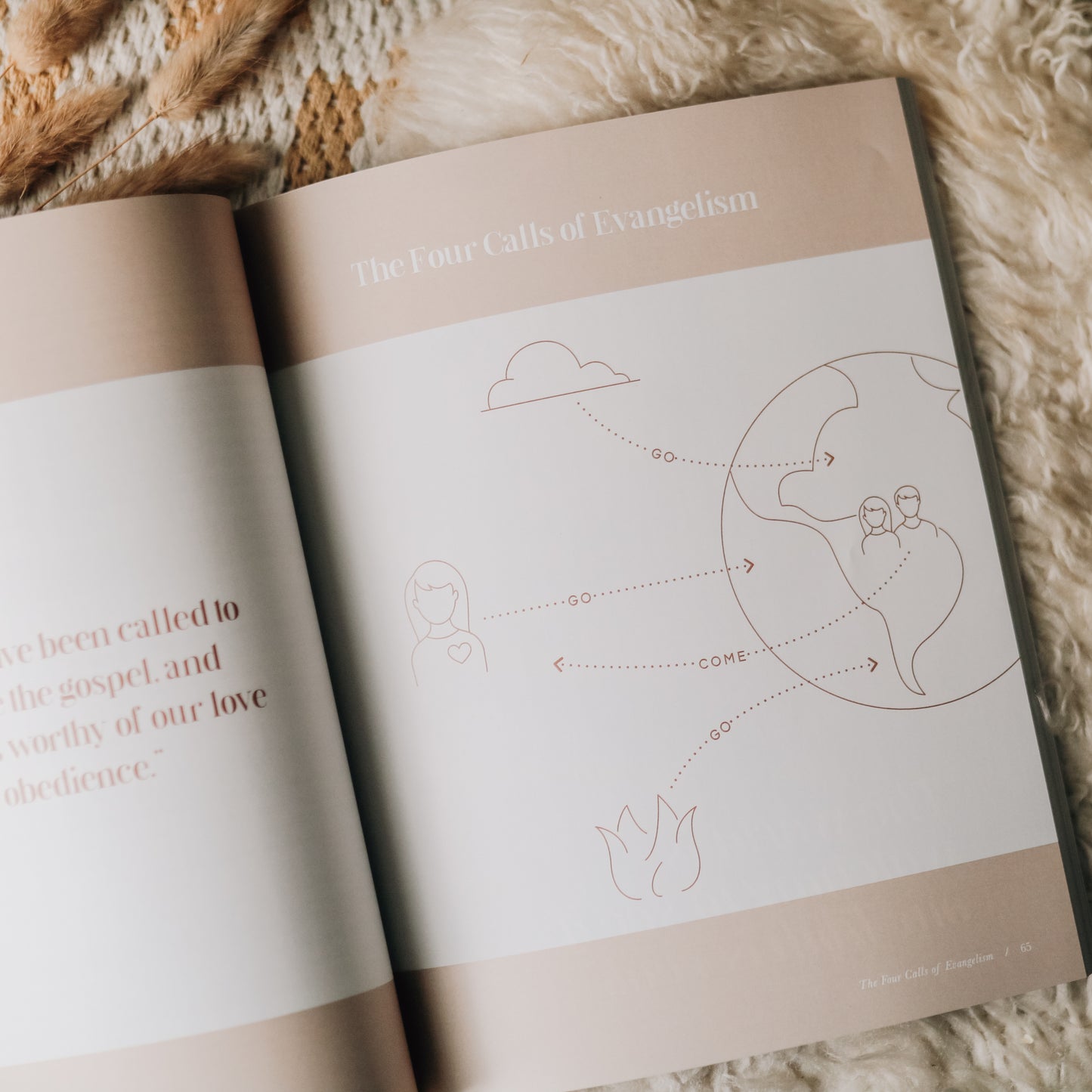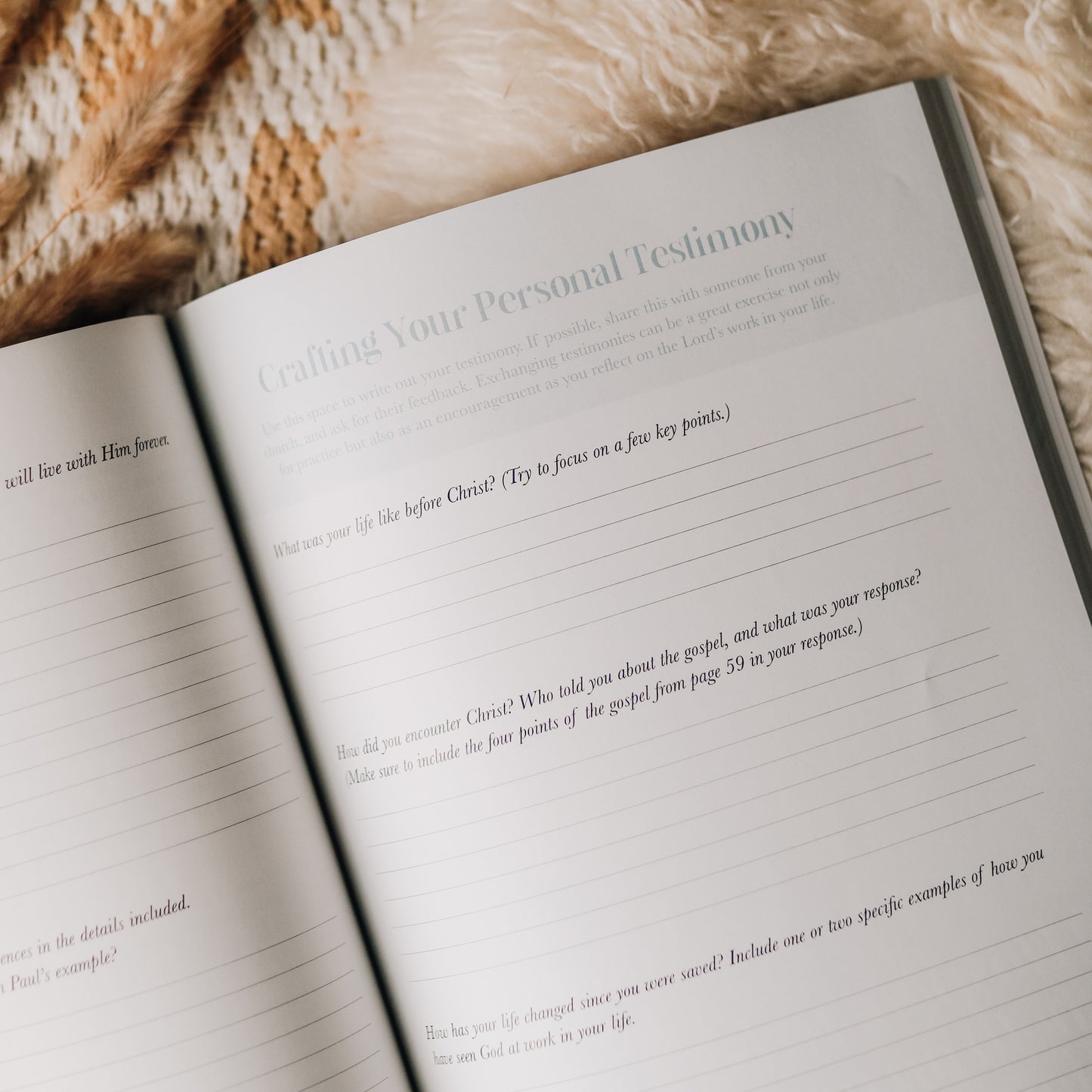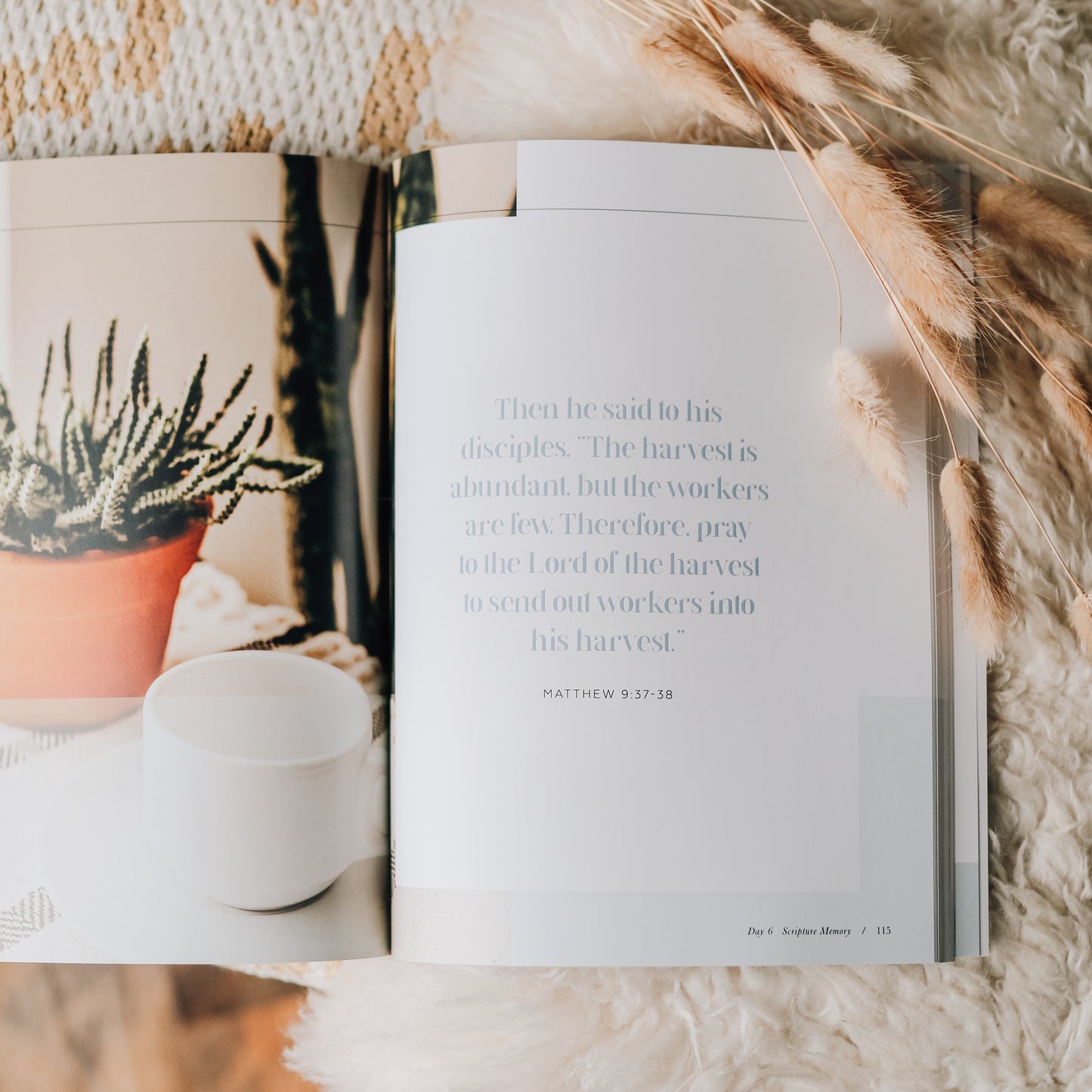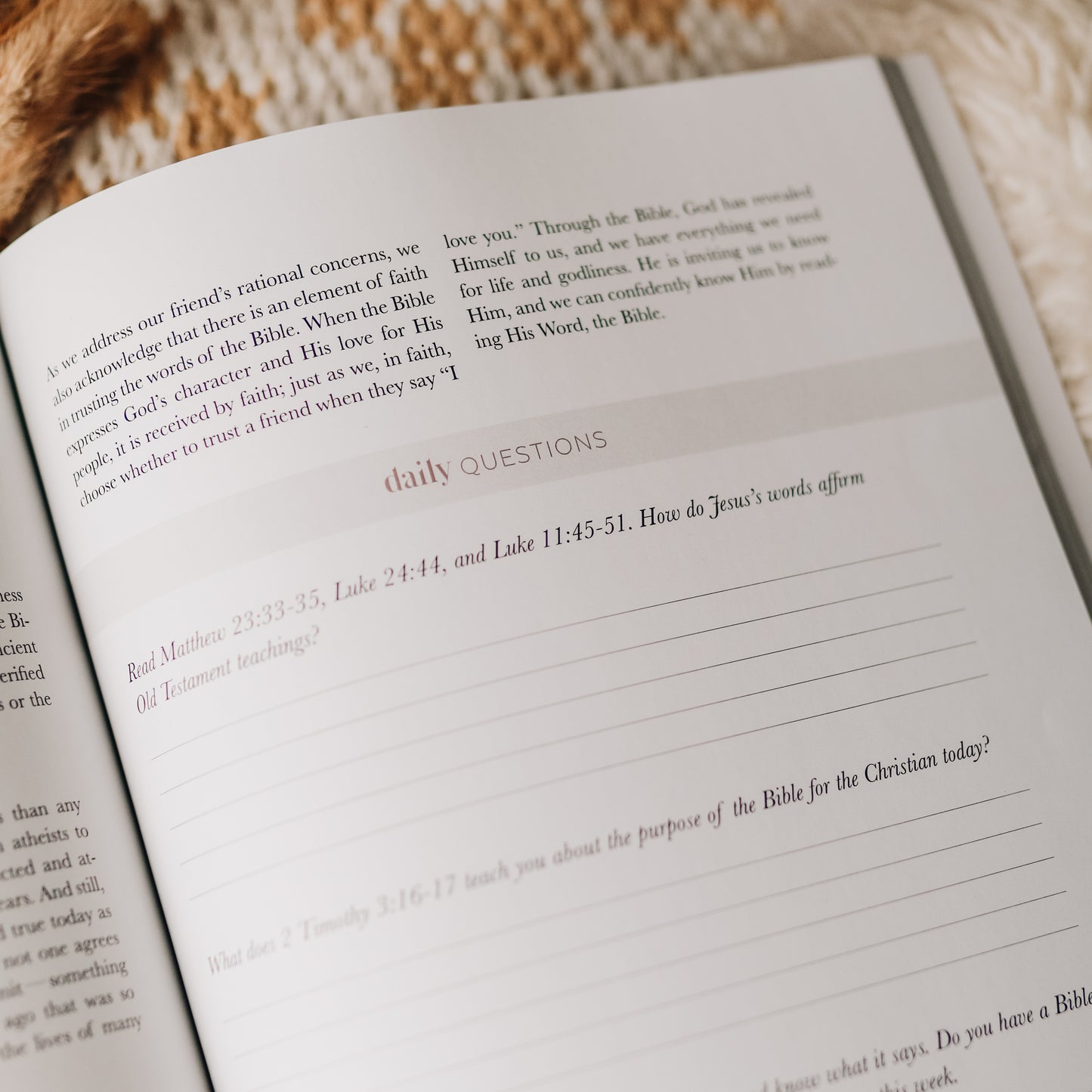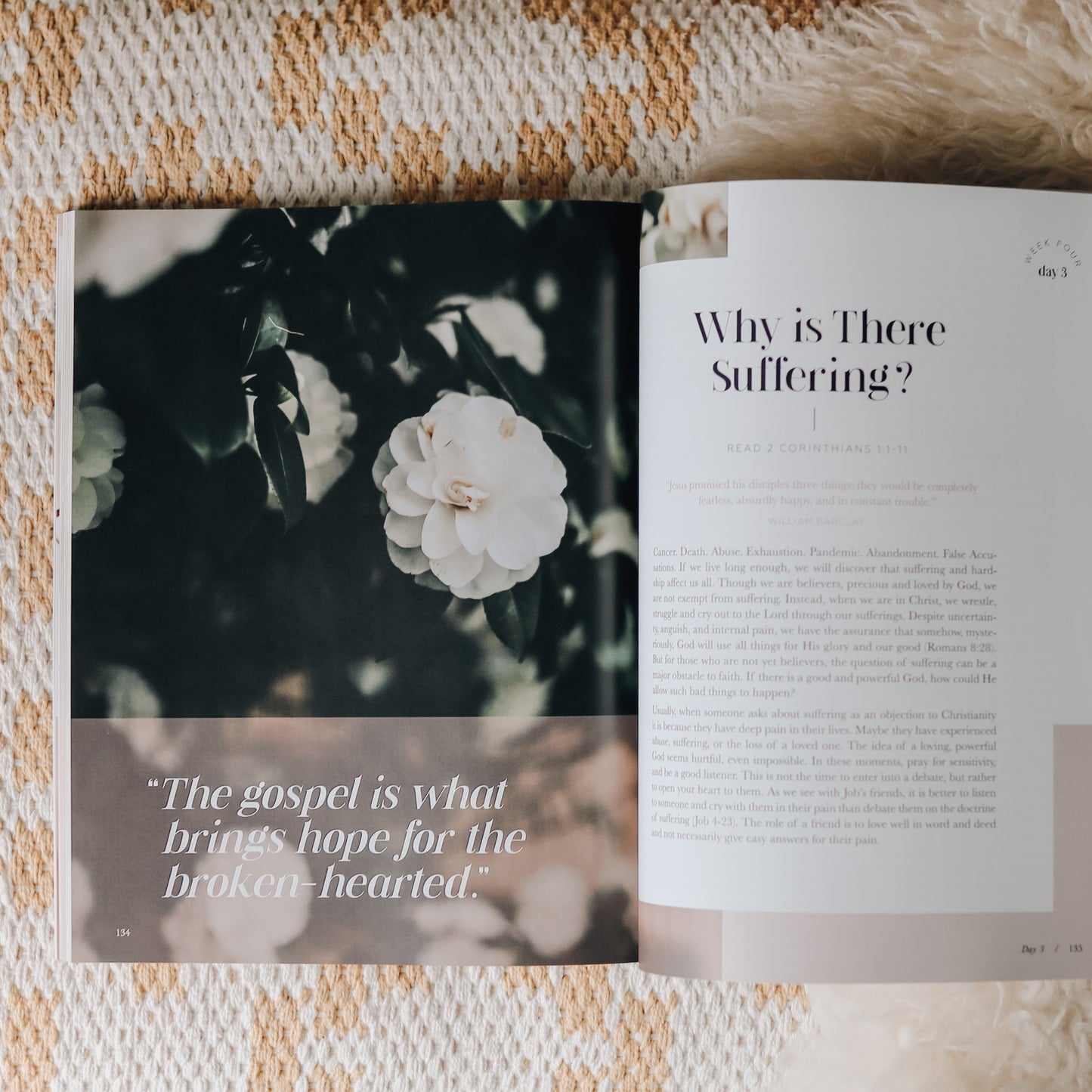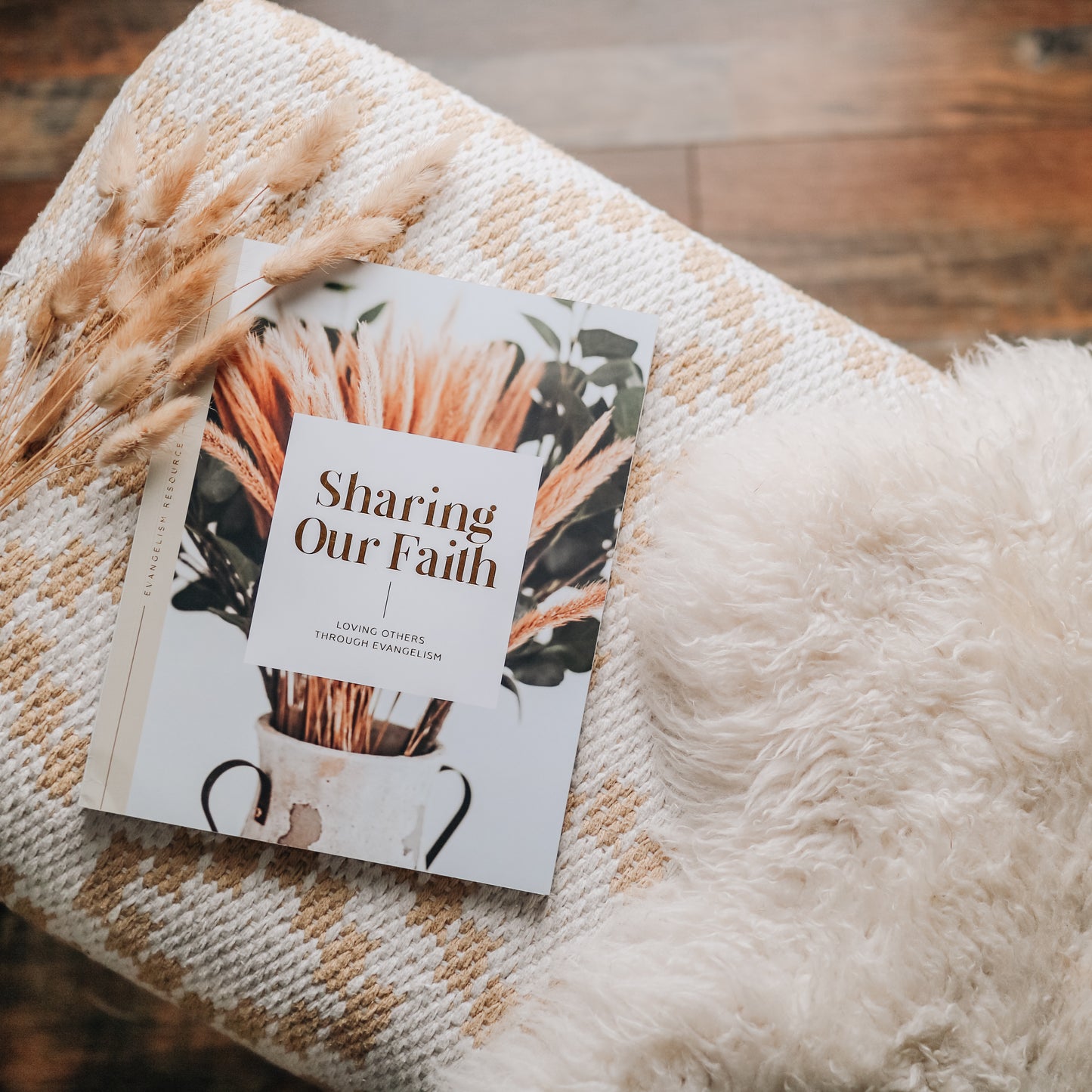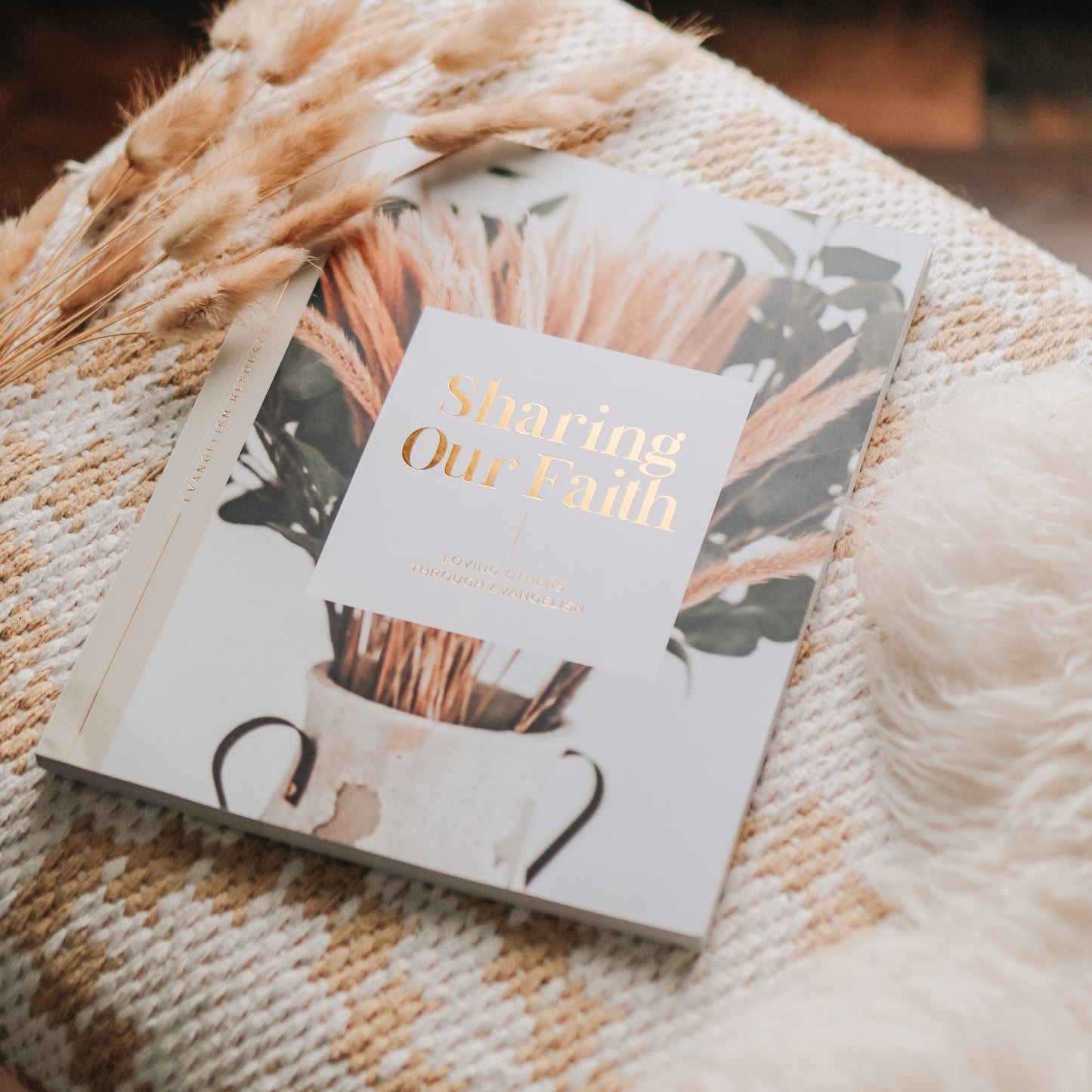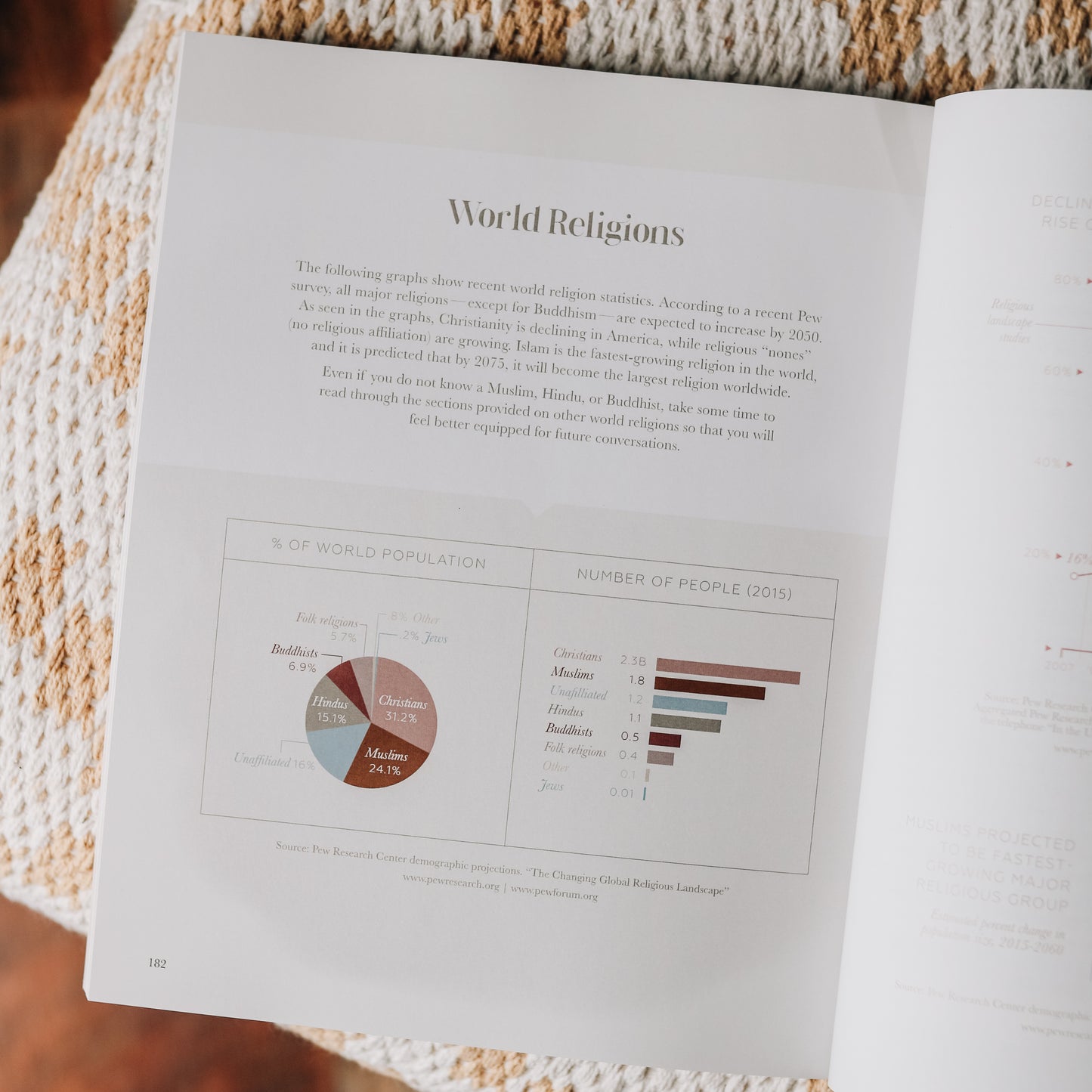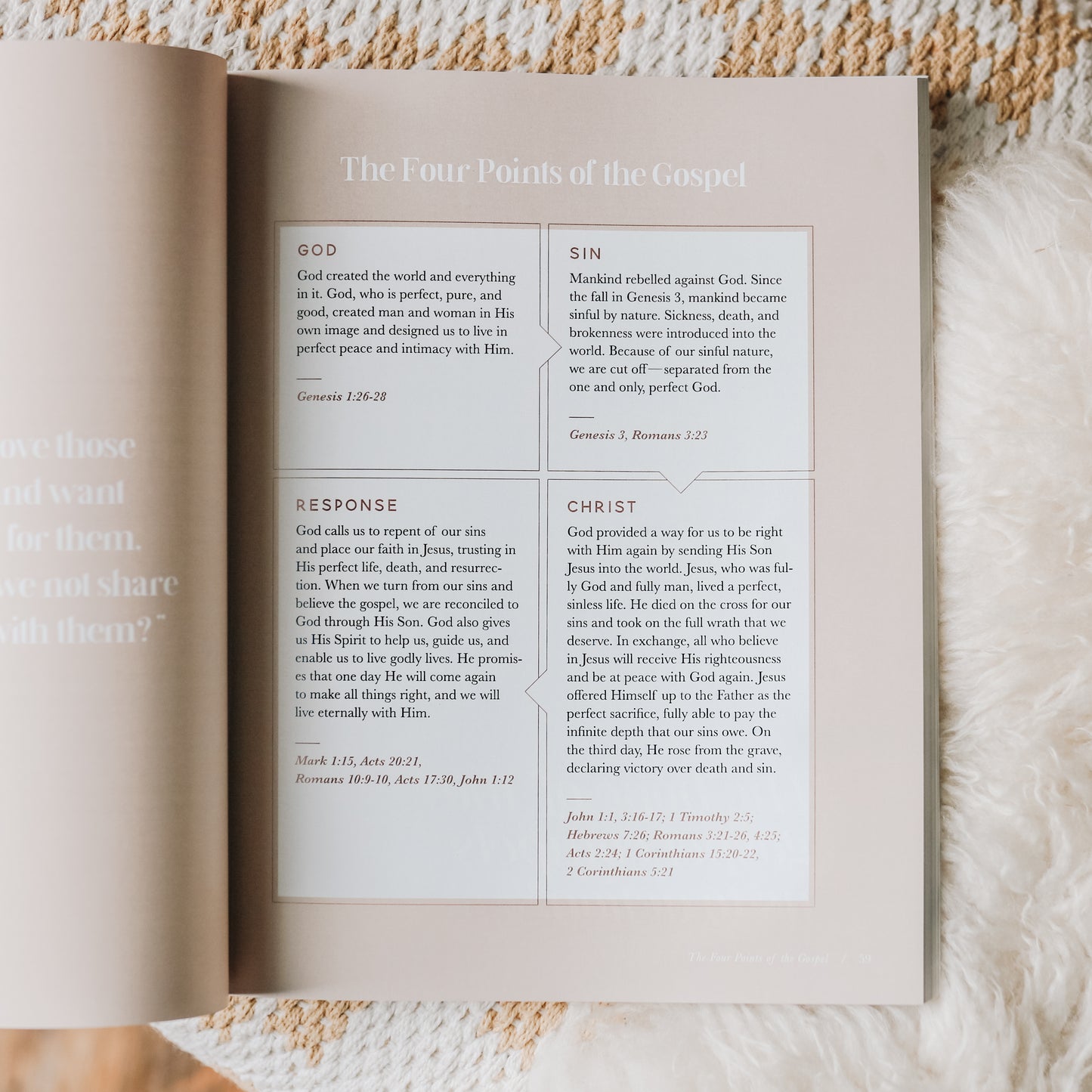 A blessing
We are excited to use this study and put the practices into use. It is beautiful and thoughtfully made. I love that my husband and I can do it together!
We Pray Study
Absolutely recommend this study. Very easy to understand and follow. Multiple verses are referenced and you really get a grasp behind praying and Our Father Prayer. Very beautifully written and shared with the readers.
Digital Bonus
I love having the digital bonuses! It makes it so nice to have the study on hand at all times.
Absolutely love this study and really all of the studies that I have bought through this company. A great way to dive deeper into the Word of God.
Wonderful study
What a wonderful resource for every Christian! Not only the basics on what the gospel is, and how to share it, but it also includes missionary stories, apologetics, and what false religions believe. I highly recommend this book for every believer. Christ's command to us is to go into all the world, and preach the gospel, and we should all be prepared and equipped to do so.