Regular price
$24.00
Sale price
$15.00
Unit price
per
Sale
Sold out
Satisfied
is a 60-day devotional for those who are struggling with discontentment. 

Discontentment is a battle most all of us face. It can creep in slowly and soon overwhelm us entirely. Discontentment reveals the desires of our hearts, and even if we desire good things, discontentment can point out our misplaced worship or our lack of trust in the Lord. But thankfully, we have God's Word that helps and encourages us in our battle for contentment! 

With daily Scripture passages and reflections, this devotional will teach you how to place your contentment in the Lord, who is the only One who makes us truly satisfied. 
View full details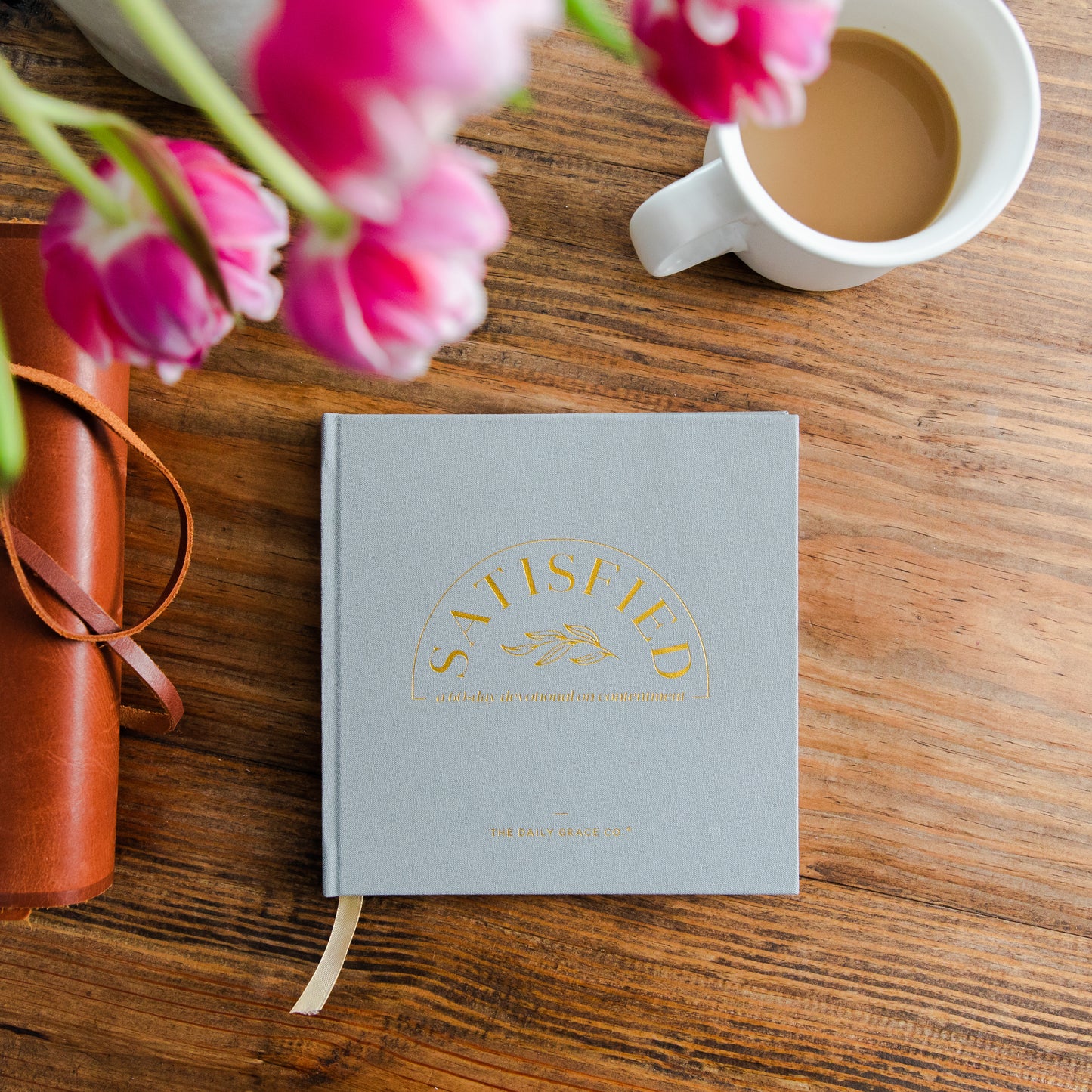 Satisfied A 60 Day Devotional
I am excited to give this to a friend as gift. All of your products are phenomenal
Stunning 😍
I'm so grateful for this resource. Looking forward to diving into the content. I appreciate that it's the same size as the Take Heart devotional. My only thing is that I wished the website had photos that show the inside.
Love daily grace
As always, the quality both inside and out is incredible especially for the price.
Wonderful
The content in this book is phenomenal. Really recommend!
Love it
I loved the pictures and the Gospel it projected.