Regular price
$20.00
Sale price
$10.00
Unit price
per
Sale
Sold out
Grace in the Wilderness | A Study on the Book of 1 Peter
Words of hope and encouragement are a balm to the weary soul. 1 Peter was written to persecuted Christians that desperately needed to be encouraged with the hope of the gospel. In this life, we must keep eternity in view and be reminded that God's grace is sufficient for us even in times of great suffering.
Grace in the Wilderness | A Study on the Book of 1 Peter is a 5-week study that equips believers to:
• Gain a deeper understanding of the historical context of 1 Peter
• Live the Christian life with purpose and conviction
• Cultivate an eternal perspective when it comes to suffering and difficulty
Special resources within study:

Timeline of Events
The Exiles' Dispersion Map
Exiles in Scripture
Old Testament Cross References
Key Passages With Peter
Key themes:
Holiness, Exiles, God's Grace, Eternity, Suffering, Hope
Details:

This study is perfect for individuals or groups.
Each week contains five days of study material, including daily study questions, a weekly memory verse, and weekly reflection questions.
Measures 8x10
Includes 136 pages
View full details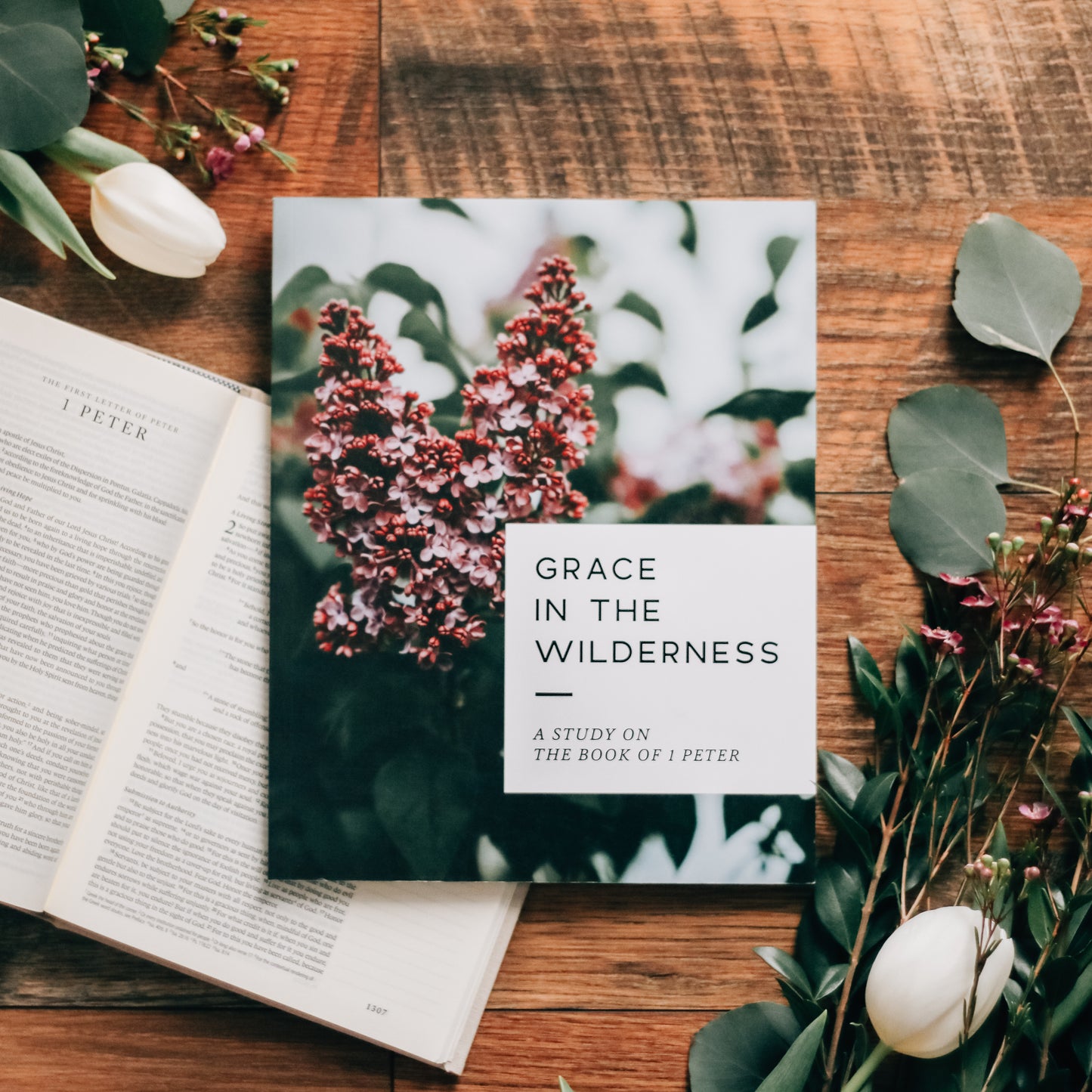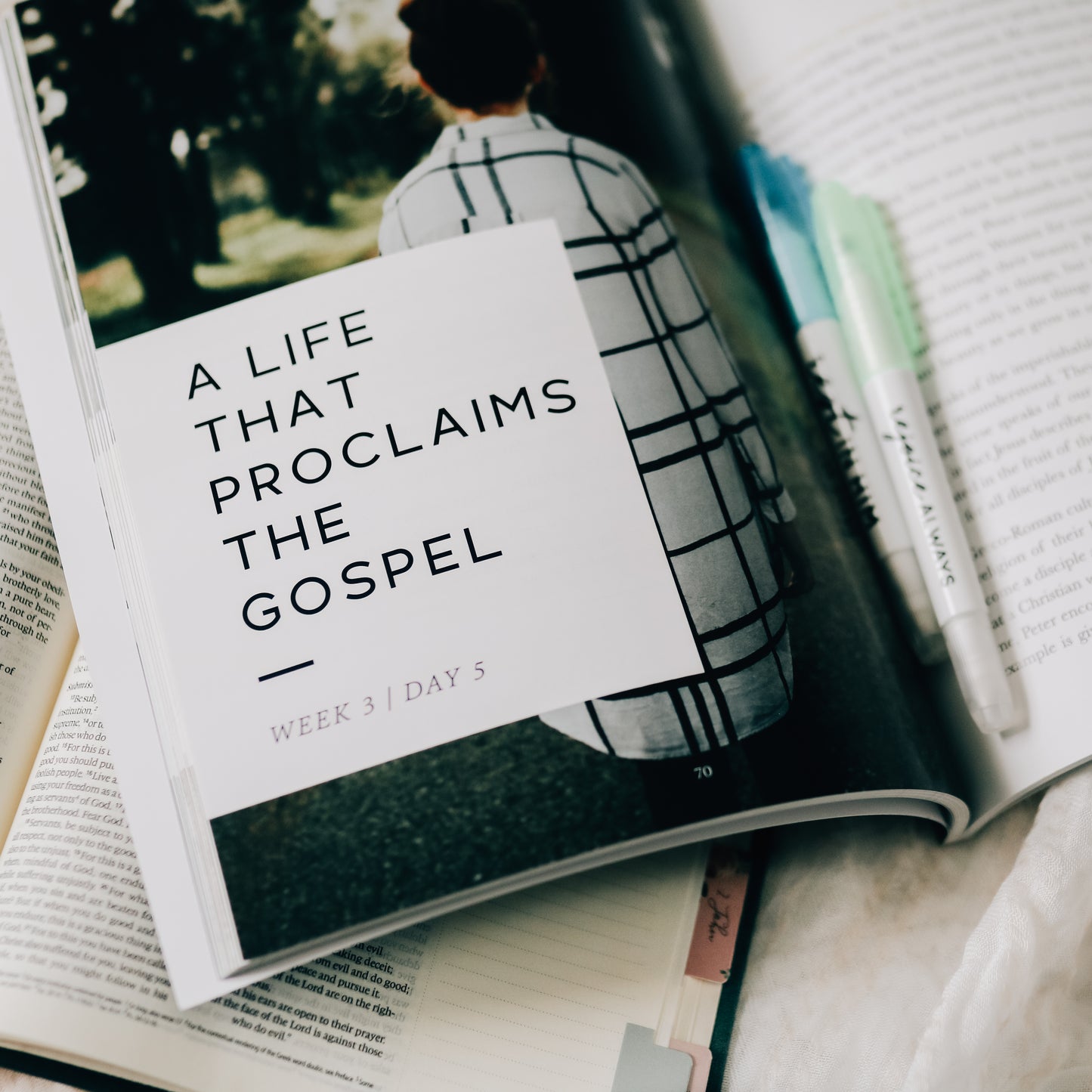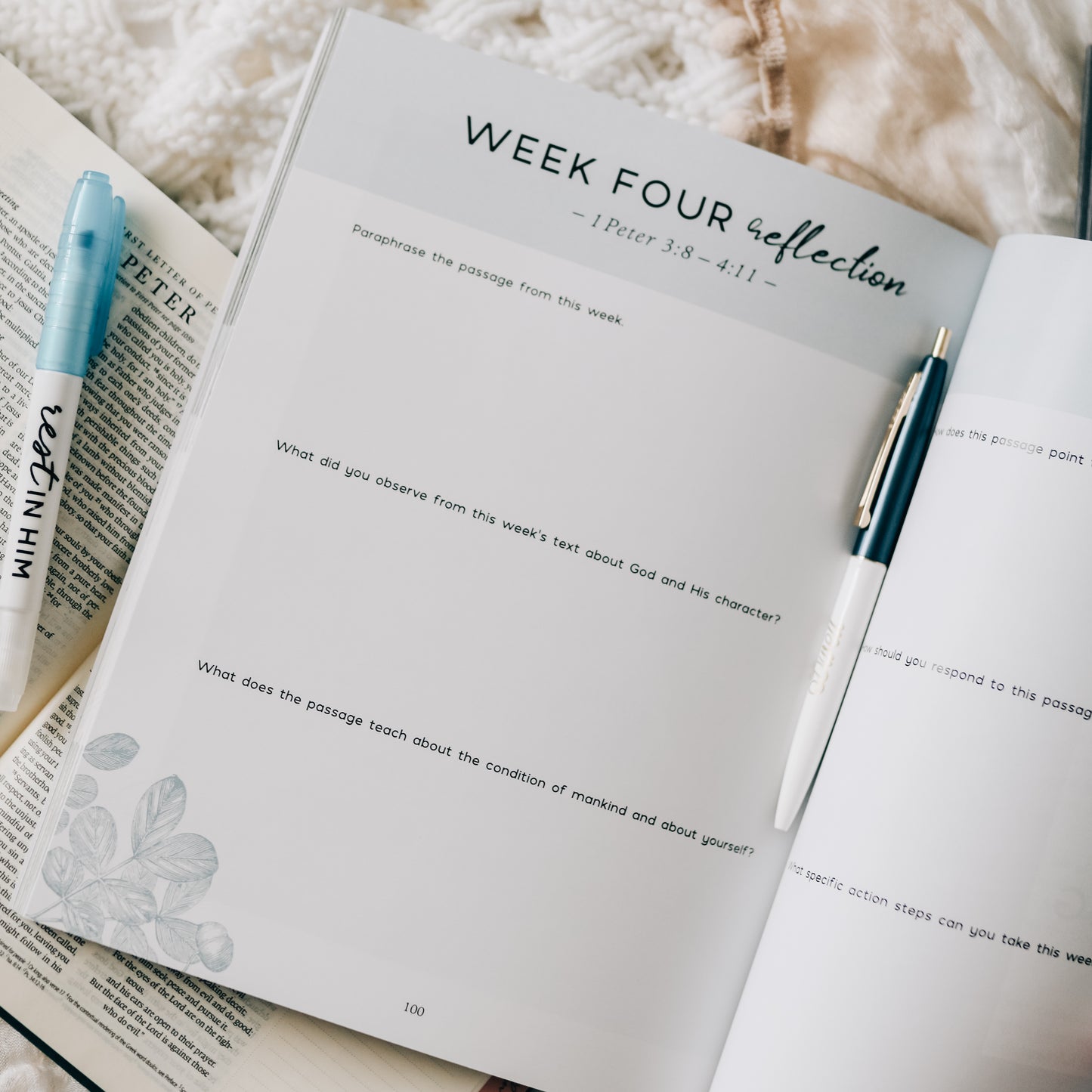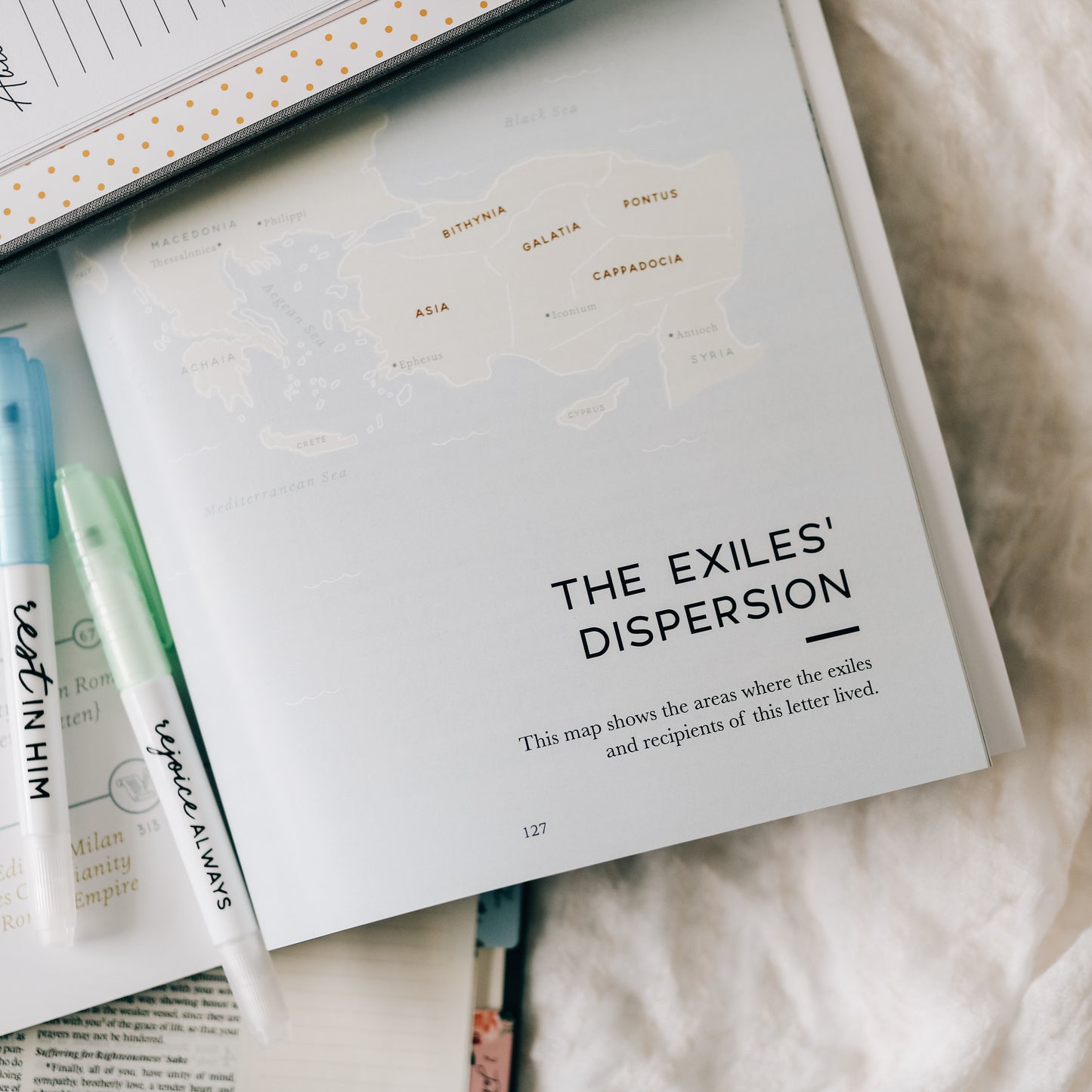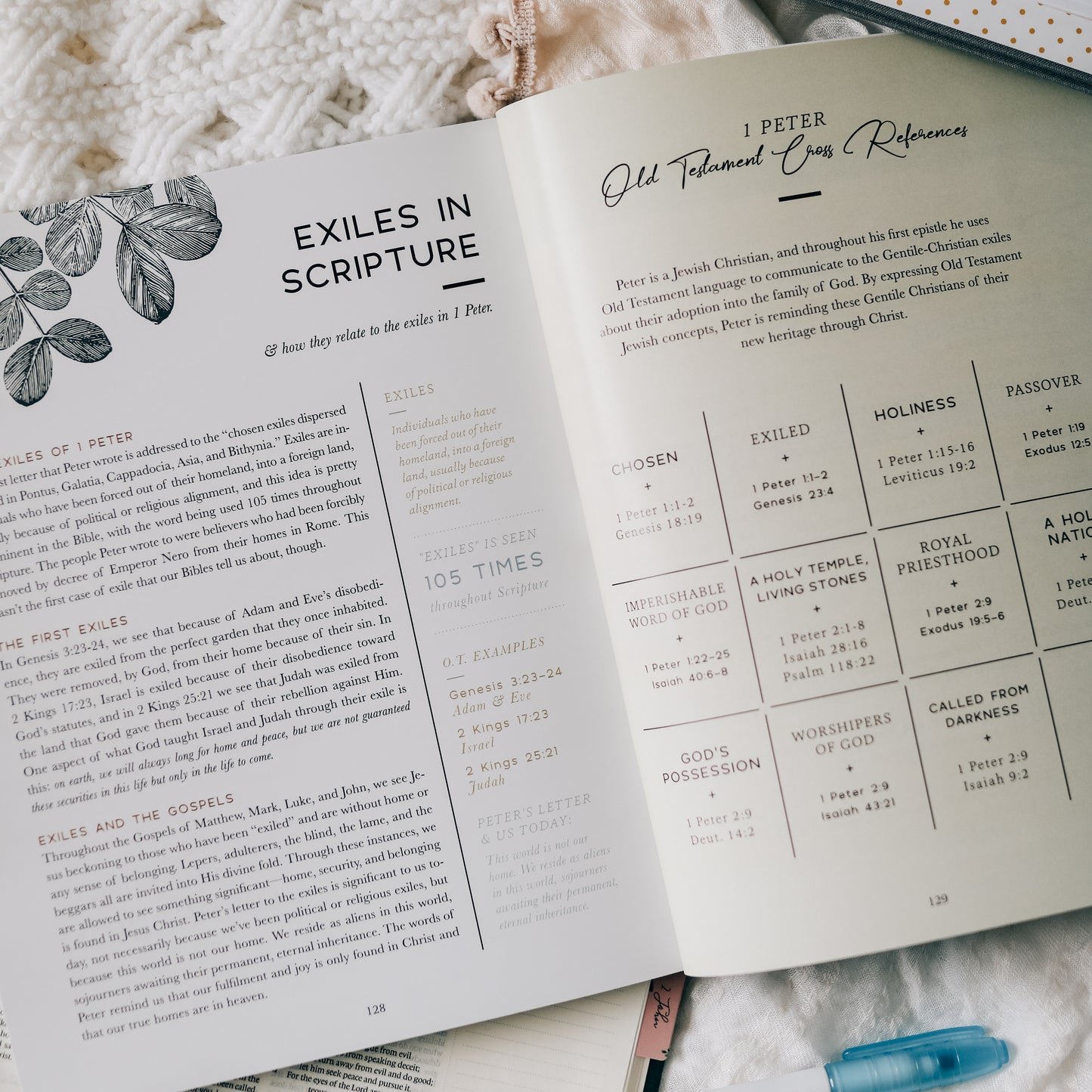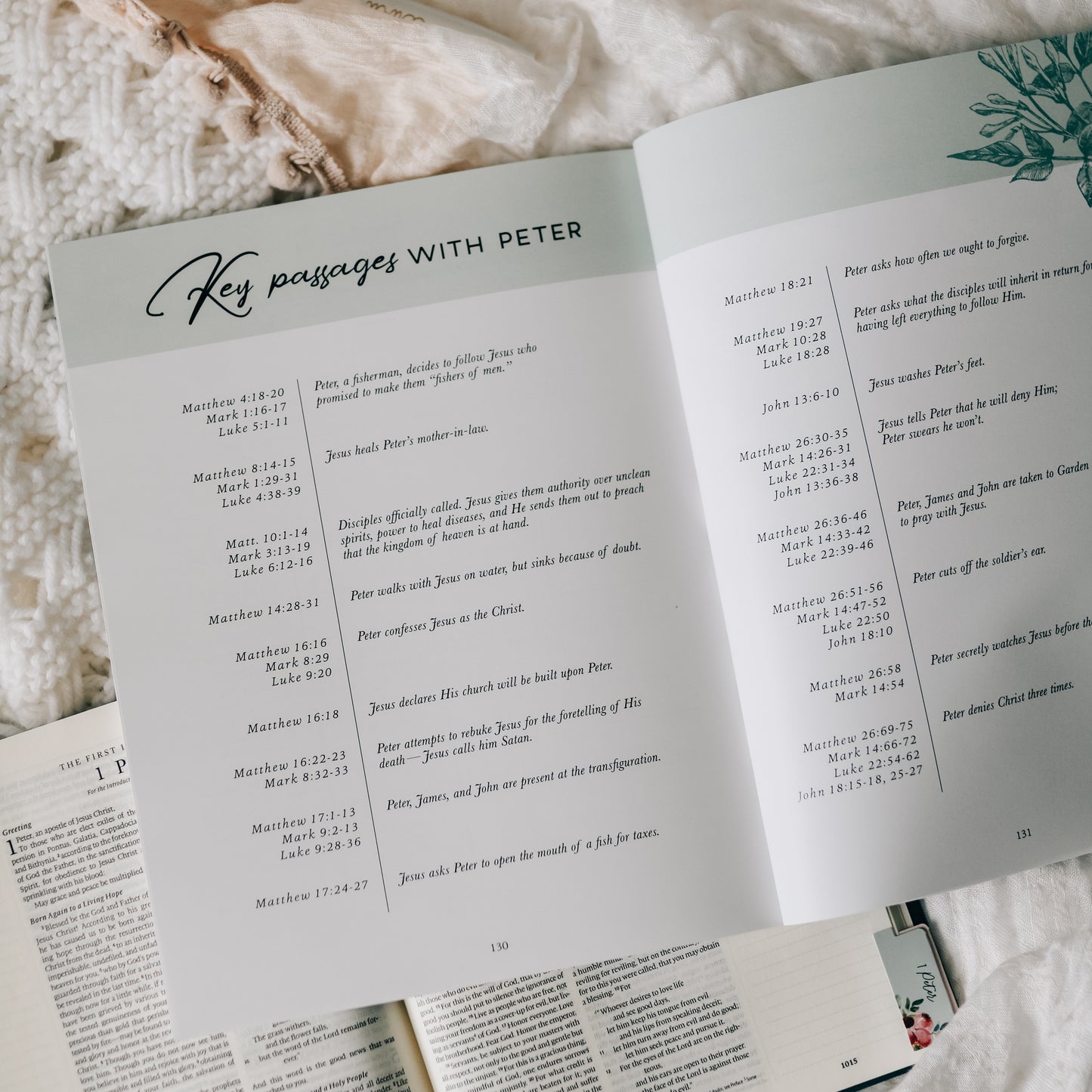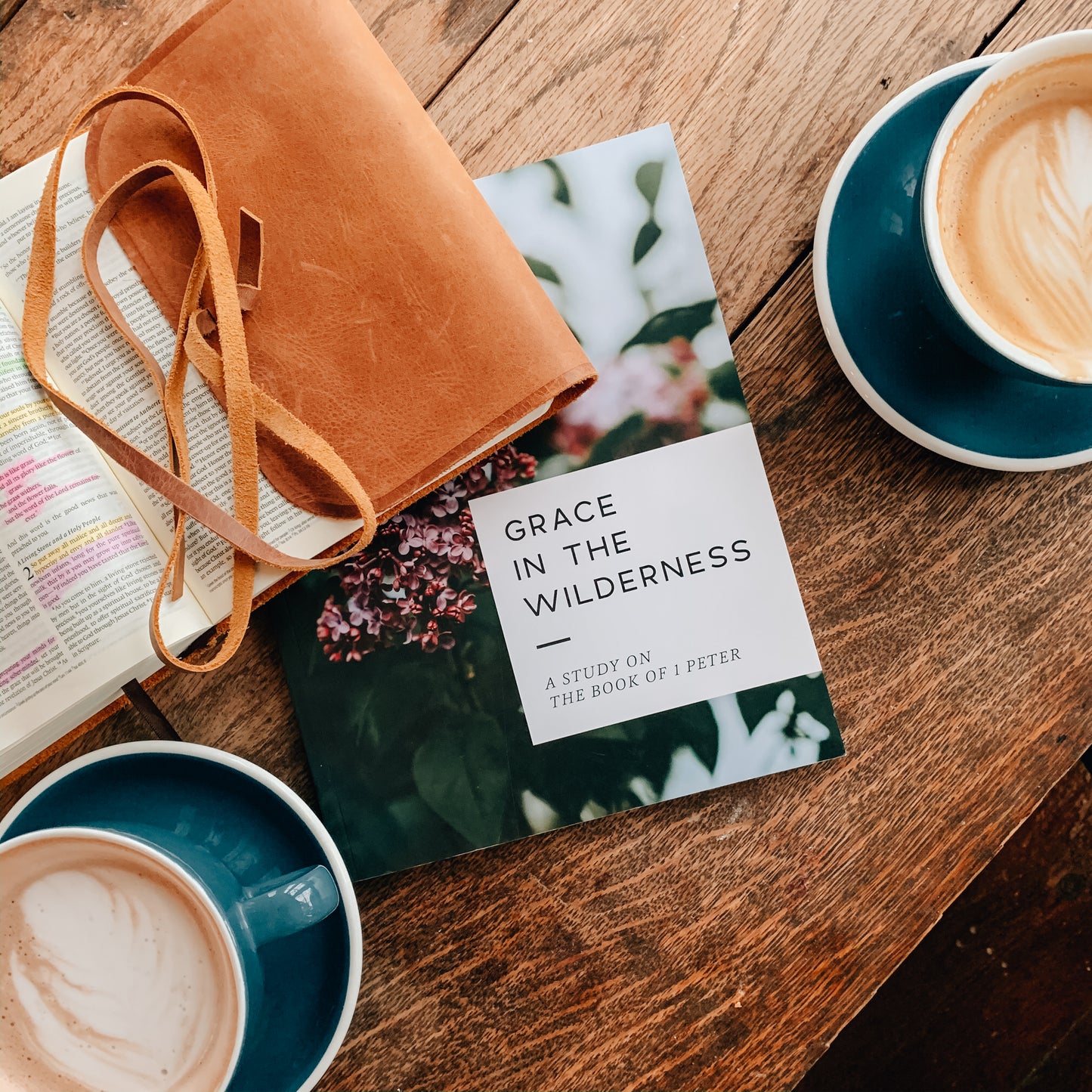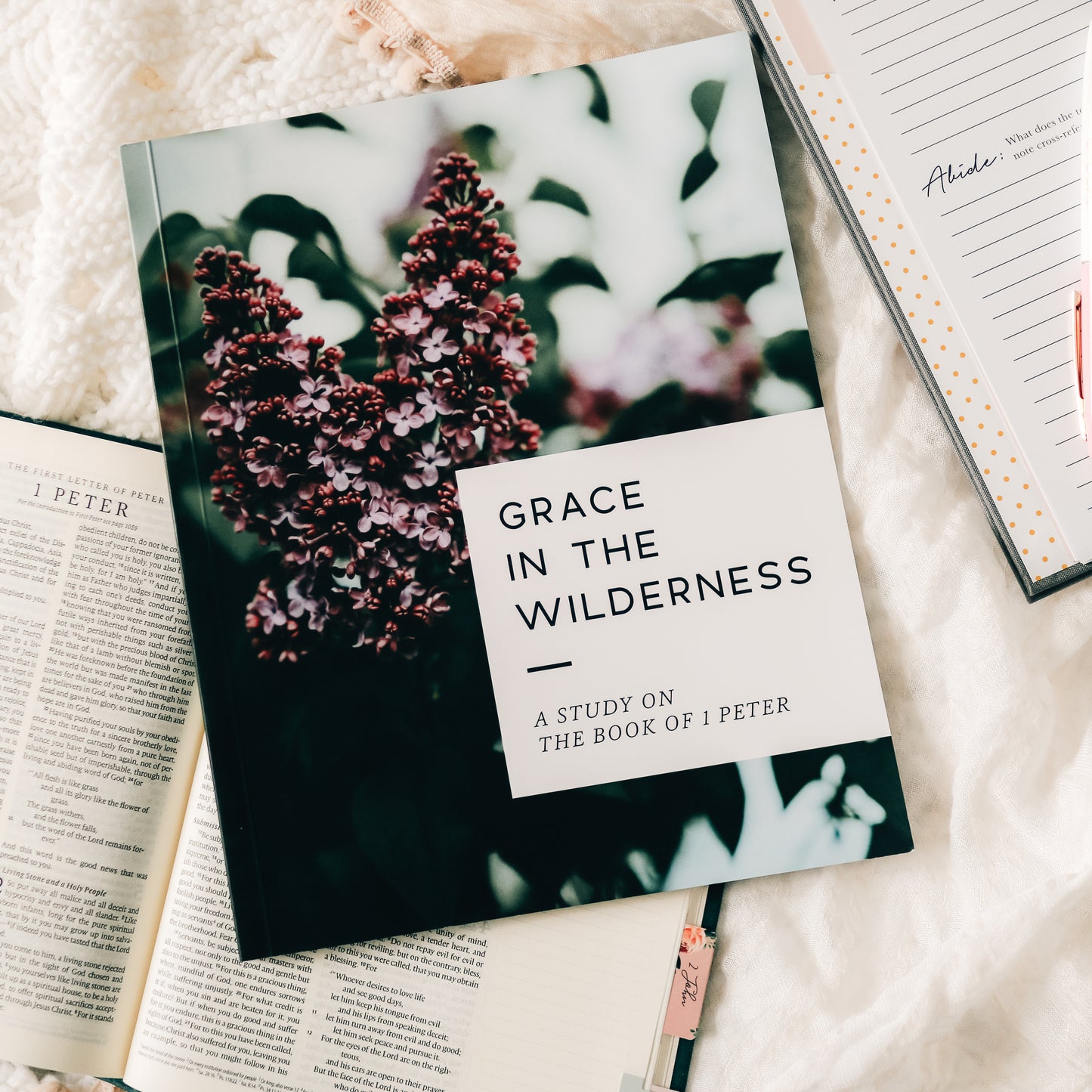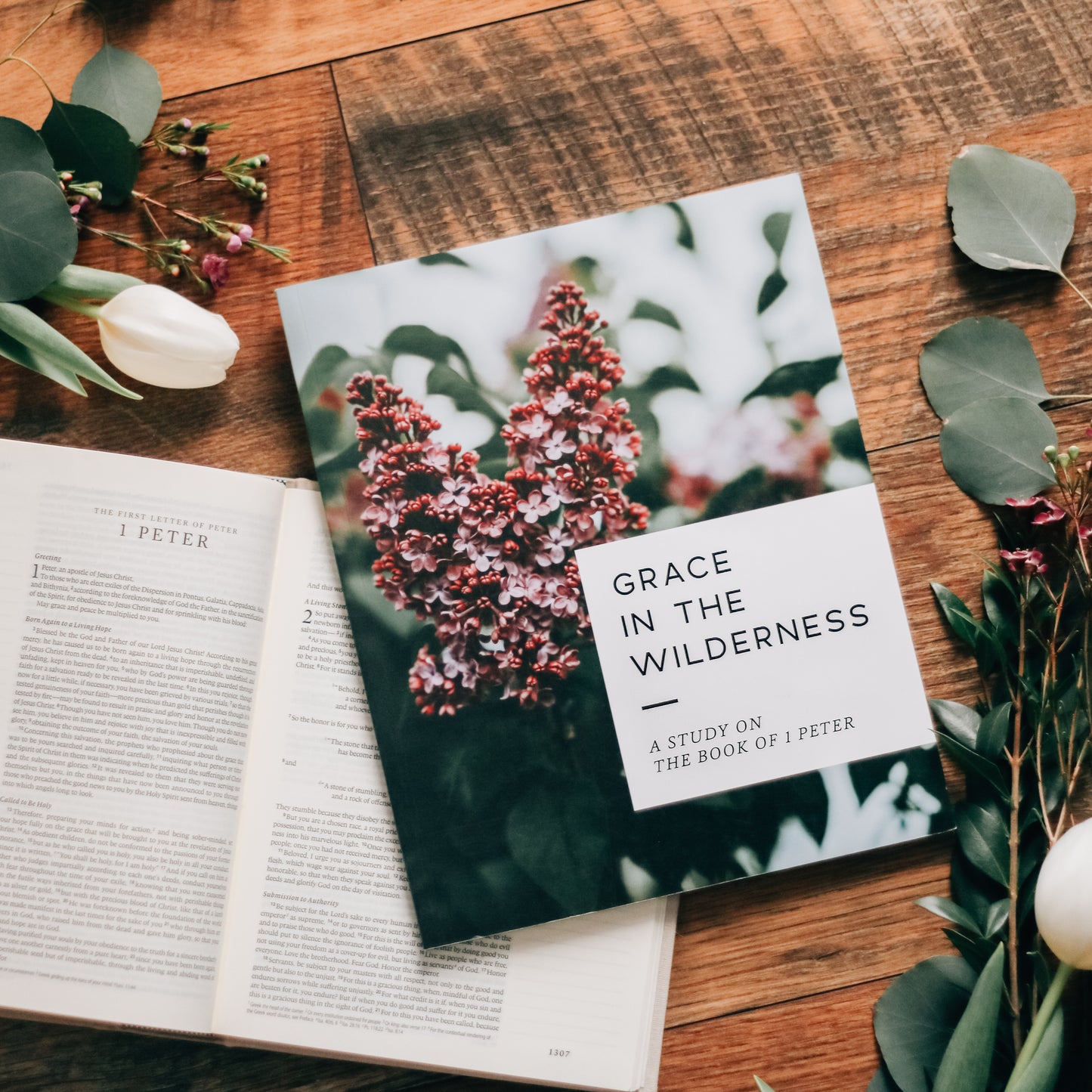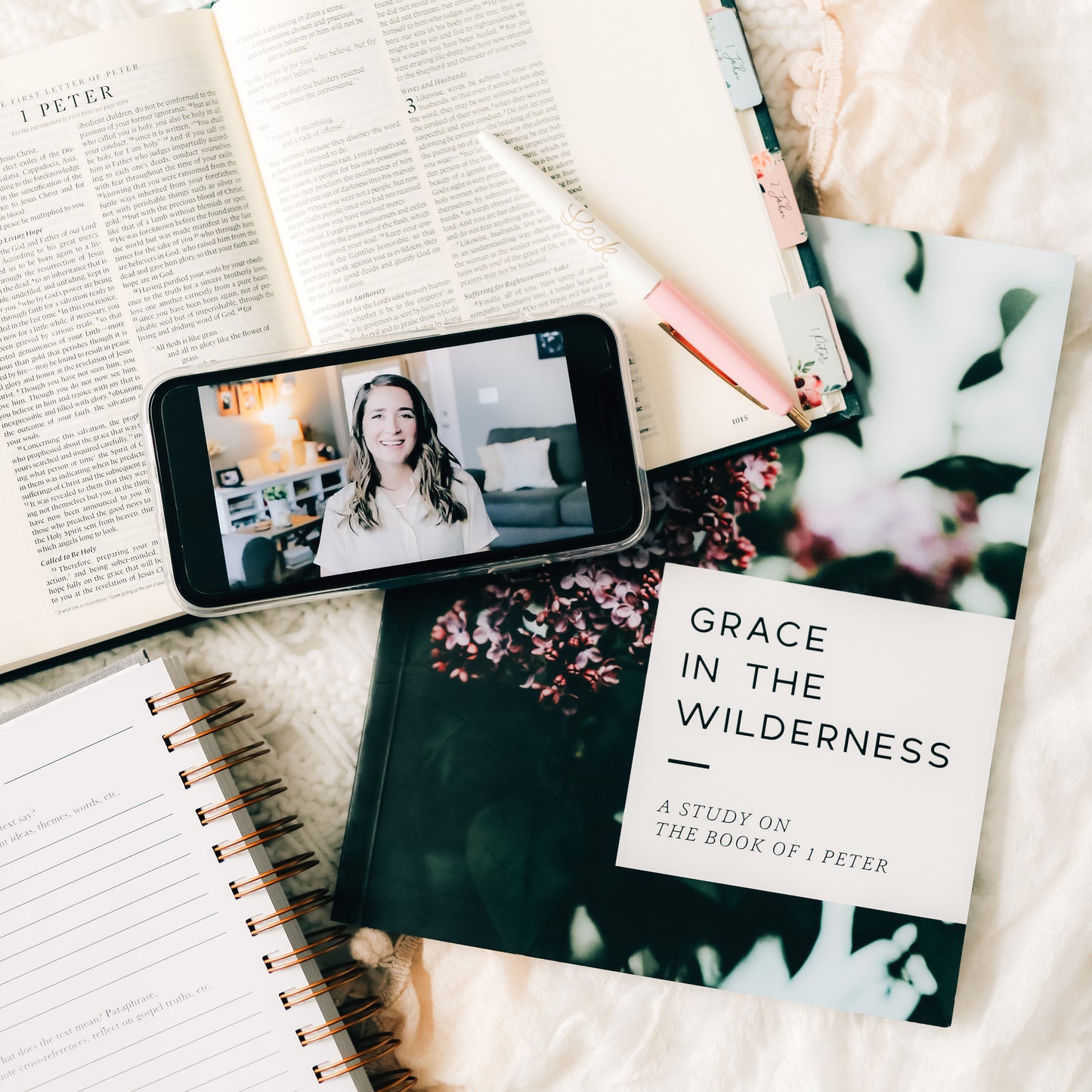 Great studies. Helps me be consistent!
Grace in the Wilderness 1 Peter Study
This is a good in-depth study of 1 Peter. It encourages me to get my mind "ready for action" by studying the word of God.
That is so encouraging Jean!
Loving digging deeper into 1 Peter!
My mentor and I are loving the deep diving that is happening in this study! So much is brought out of the passages in applicable and simple terms that are easy to understand for any stage of believer. We hope they will create a study for 2 Peter, too! :)
1 Peter!
I'm only a few days in but it has been so wonderful! I'm reminded of the gospel daily through this study and am remembering what I've read through the whole day. The questions are very helpful to get me thinking through the passage
Good Study through 1 Peter
My husband and I each bought a book and walked through this study together. We both liked the layout of content and questions, and then a reflection at the end of the week. The reflection questions were great but 4 stars because the content was a bit repetitive from day to day.