Regular price
$50.00
Sale price
$24.00
Unit price
per
Sale
Sold out
This world is broken. We all experience loss, whether the loss of a loved one, the loss of a dream, or the loss of innocence. We grieve and mourn the pain of this world. But although we will endure hardship and grief in this life, God does not leave us alone in our suffering. Rather, He enters into our pain. He comforts us and soothes our wounds. He invites us into Himself. 
This bundle was designed with gospel-centered resources that examines the emotional, physical, and spiritual effects of grief and loss in this broken world. 
This bundle includes:
Between Grief and Glory:
This is a seven-week study on the book of Lamentations. This study invites us to grieve sin and the brokenness of this world, while pointing us to not only long for the day when all will be made right but to rejoice as God is working in us even now.

Gospel Hope in Grief and Loss:
This 5.5"x8.5" booklet explores the topic of grief in Scripture while providing workbook pages, hymns, and prompts to help someone who is grieving. It also gives guidance for how to help a grieving friend.

Scripture for Grief Verse Card Set:
This set of 12 verse cards plus a cover card includes verses to bring comfort during grief.
This bundle is a great gift you give a friend who is walking through a difficult season of loss in their life. It's also an awesome resource for small groups and churches to go through together in preparation for how to meet our brothers and sisters during times of deep sorrow and grief. We pray this bundle is a comforts to you and points you to the arms of Jesus each step of the way. 
View full details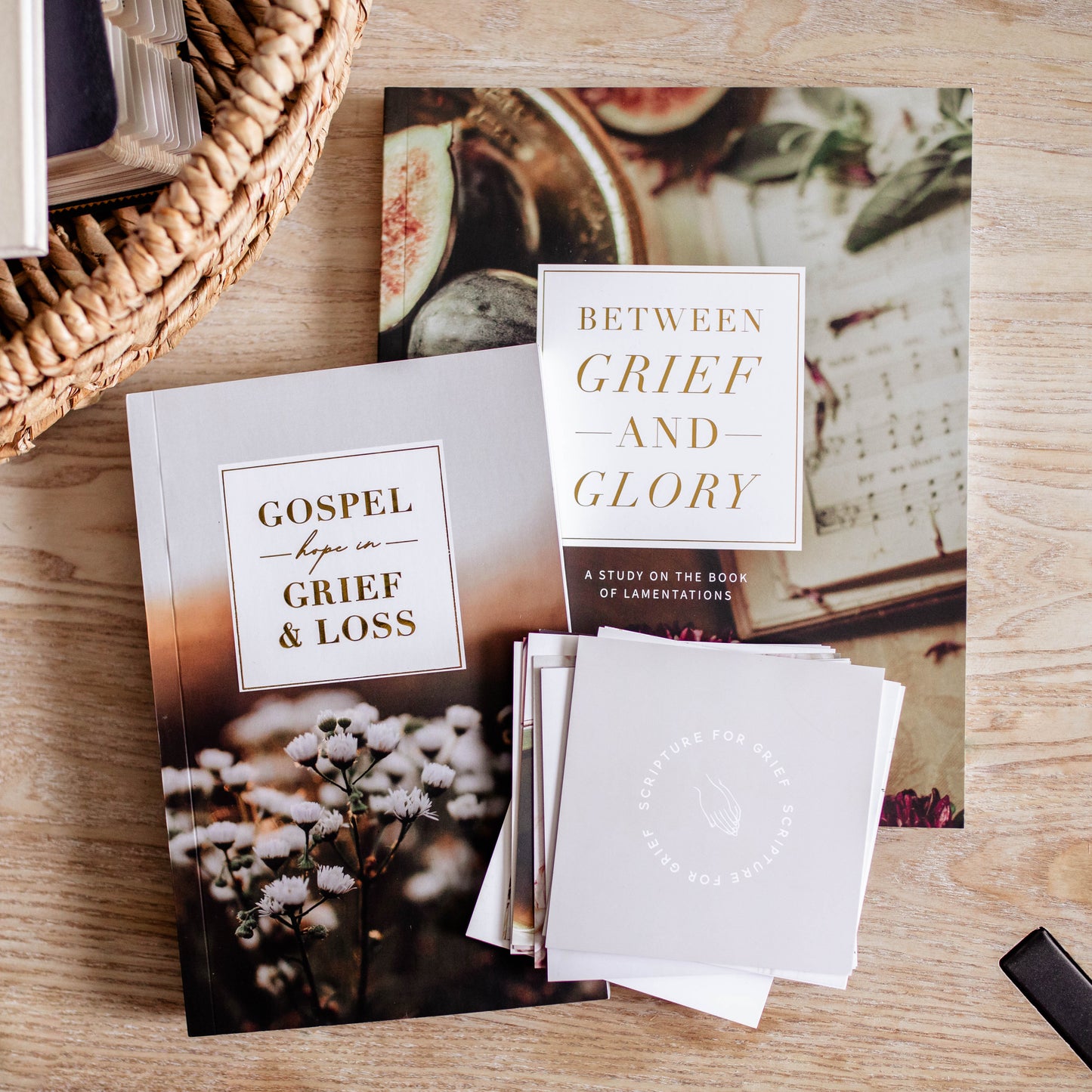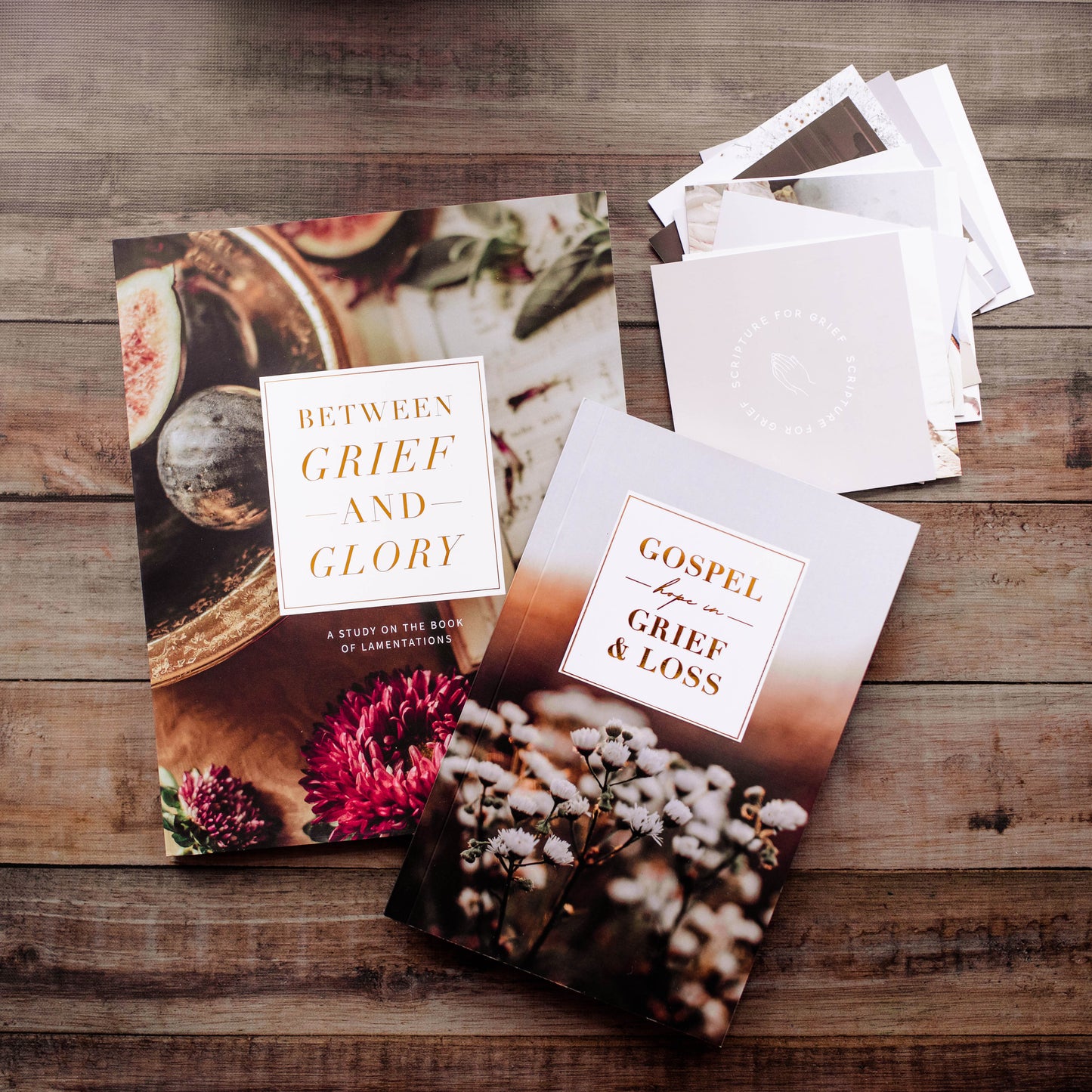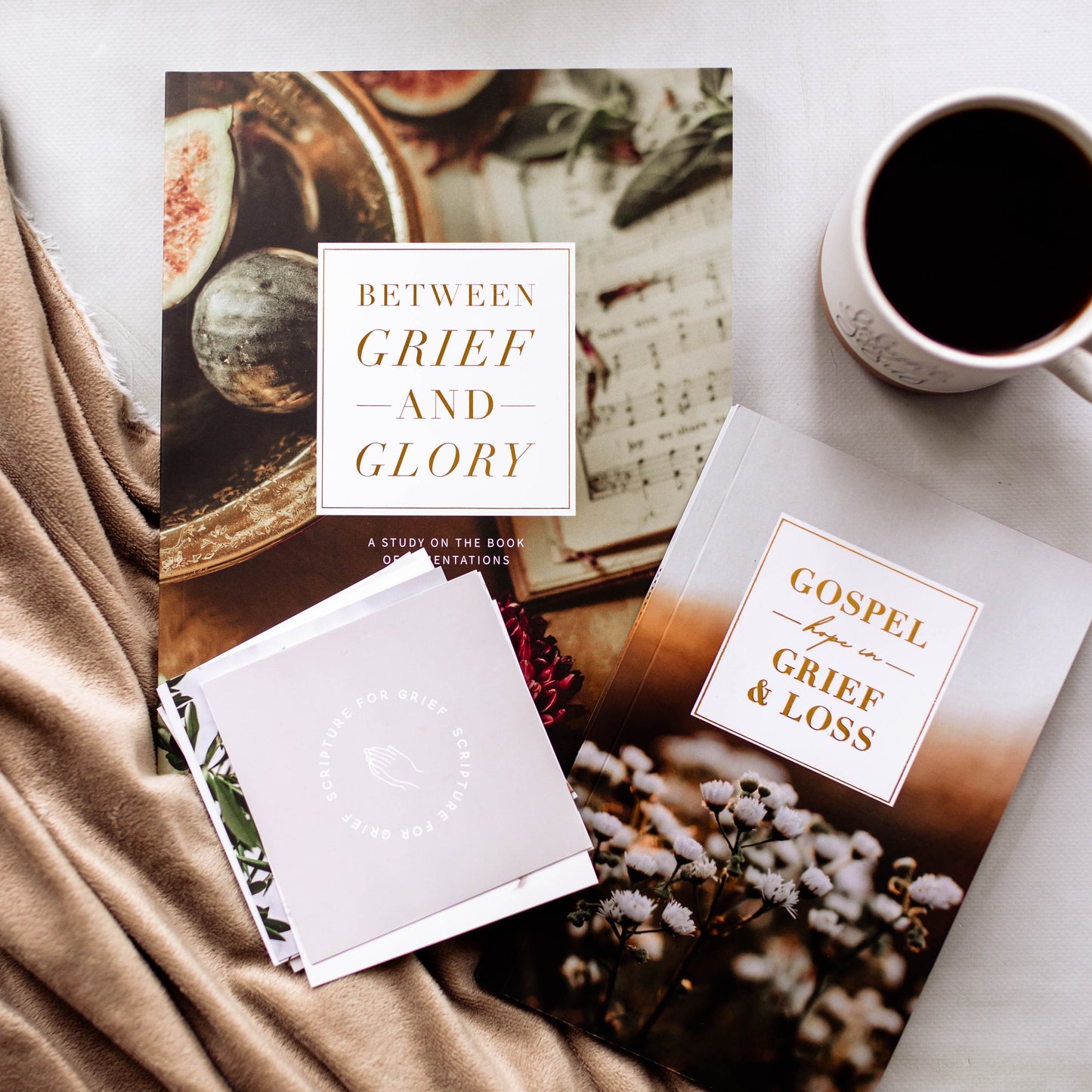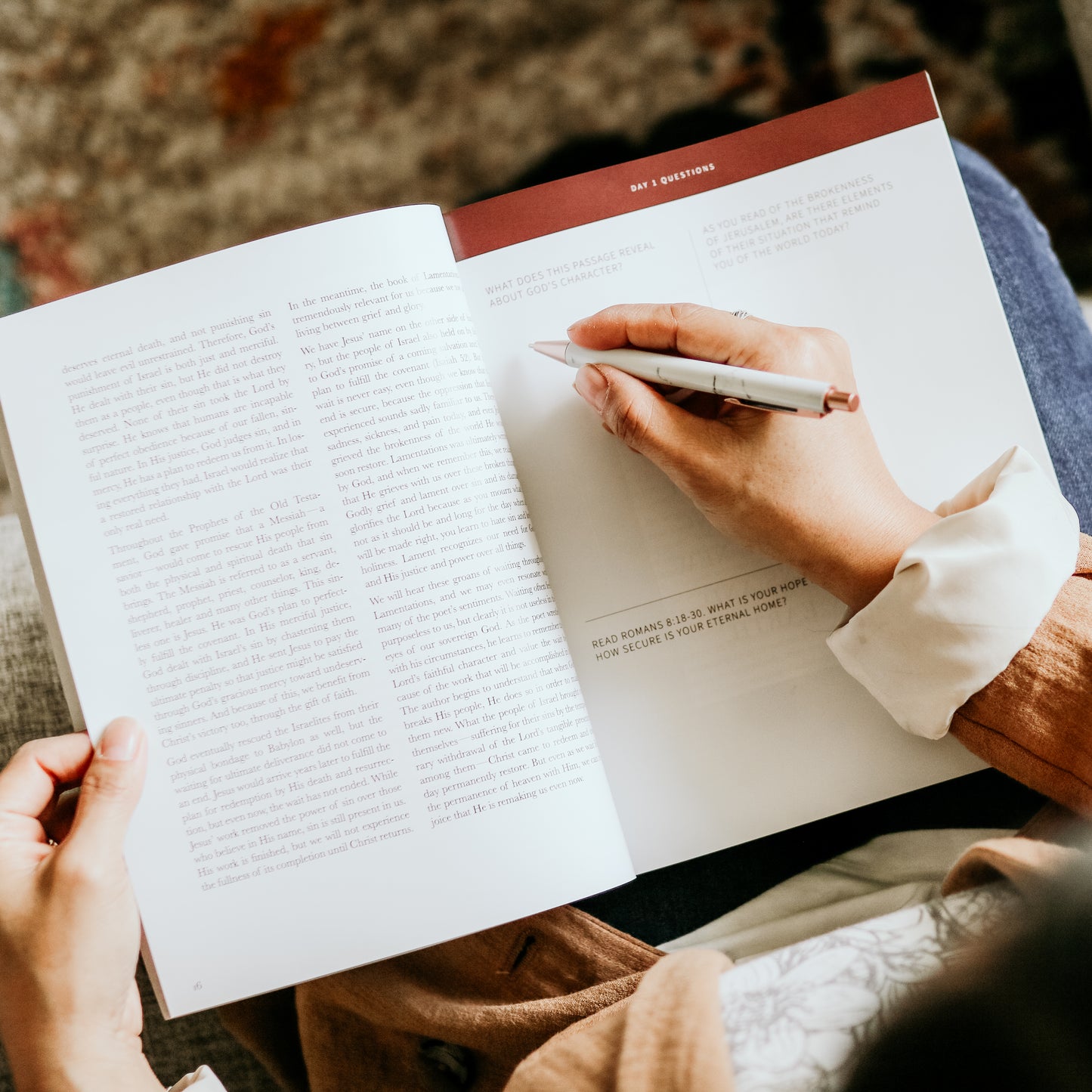 Grief Bundle
My friend recently lost both of her parents in just the span of a month.. I bought this bundle with her in mind, and she absolutely loved it. It was a great comfort to her
Excited
I'm excited to start this bundle, because I have a friend who lost a loved one and I would like to understand her situation I love her through her grief.
Amazing
Words to describe this bundle, Where do I even start! I was at a rough time in my life after my Daddy passed away. This bundle gave me Hope. God has been with me through my hardest times and my happiest times. This bundle helped remind me of that. It can still be hard at times but I can truly say I don't know what people do with out God because I don't know what I would do
Grief Bundle
I haven't yet started the study itself, however I have started the journaling book and have some very practical tools as I process through my grief.
The Scripture cards are a nice added touch.
Grief Bundle
This study bundle has been a blessing to me through a time of grief