Daily Grace ®
Regular price
$32.00
Sale price
$11.20
Unit price
per
Sale
Sold out
The In Everything Journal is one of our favorite tools ever! This journal is designed to be customizable and practical. It is designed to help you pray intentionally.

The journal features seven sturdy, colored tabs that can be customized to create a prayer journal that works for you. You can organize by categories such as marriage, children, friends, community, etc.; or you can organize by days of the week and choose to record prayer requests to be prayed for on certain days of the week. The customizable tabs can be written on so you can choose your own categories as well.
The prayer request pages are simple and sleek, but help you go deeper in your prayer time. This journal provides more than just a list. Each prayer request section has space for you to record the date, request, notes, Scripture passages to pray related to the request, space to write down what God is teaching you, and also a place to record answers to that prayer.
The journal features a durable and elegant gray linen cover with gold foil imprinting.
View full details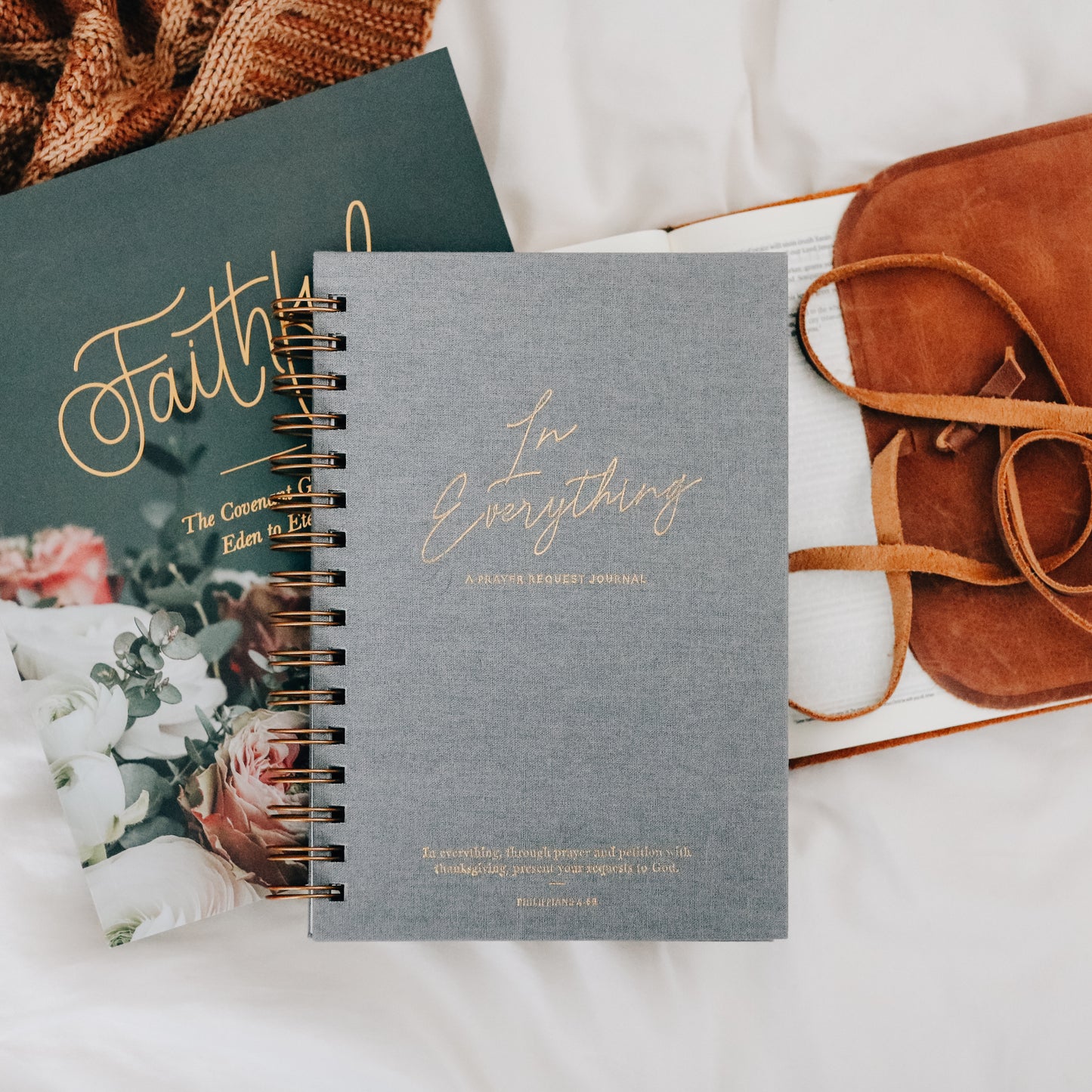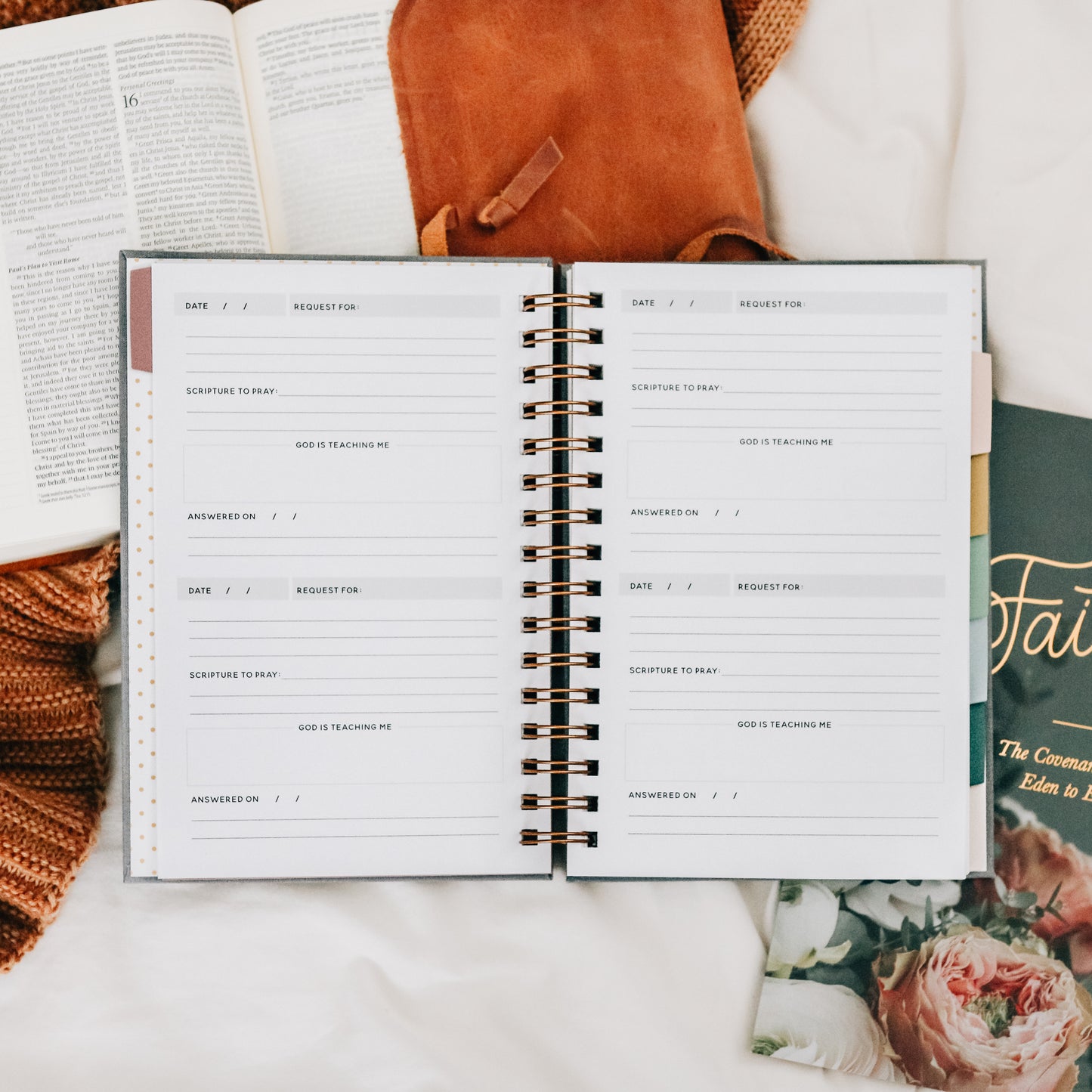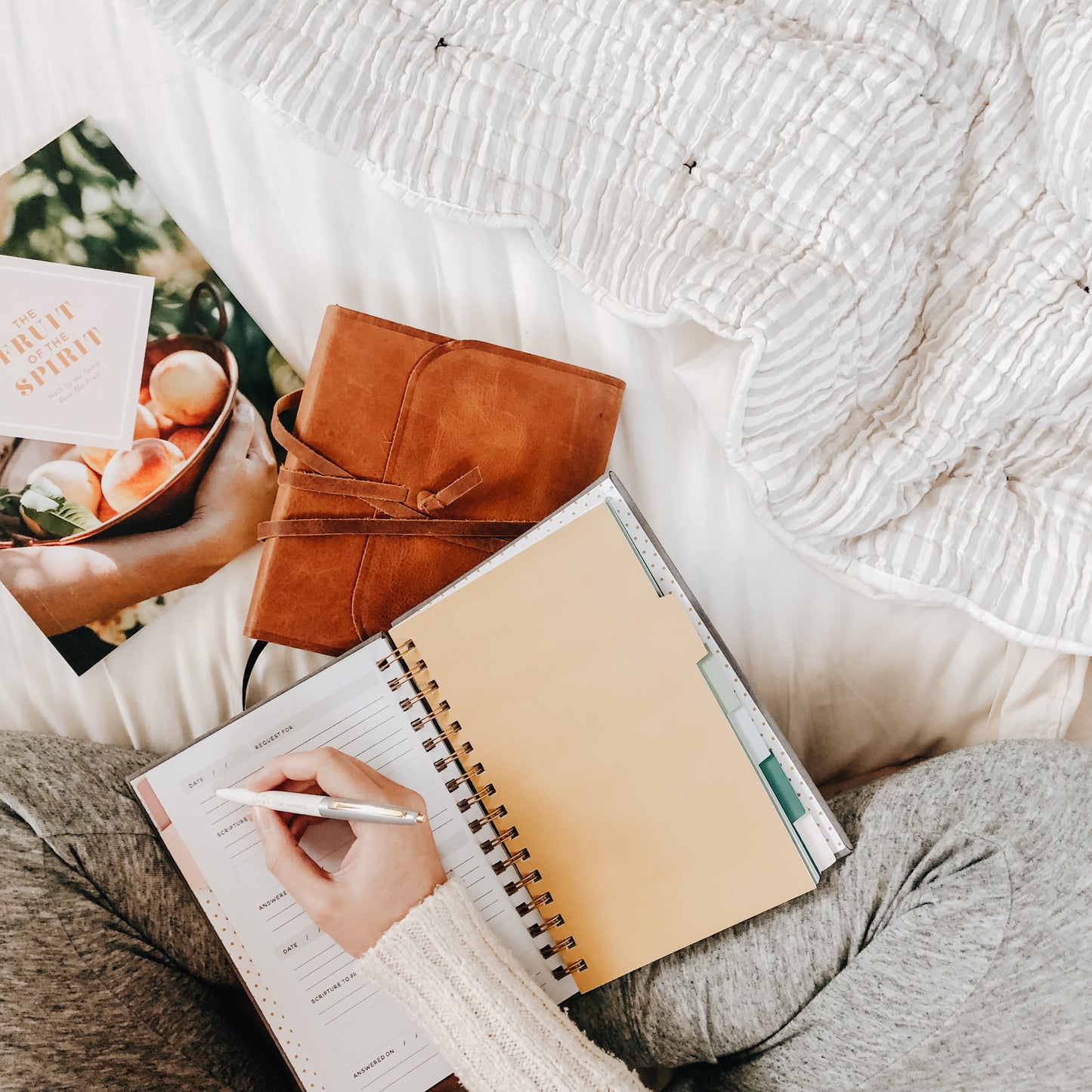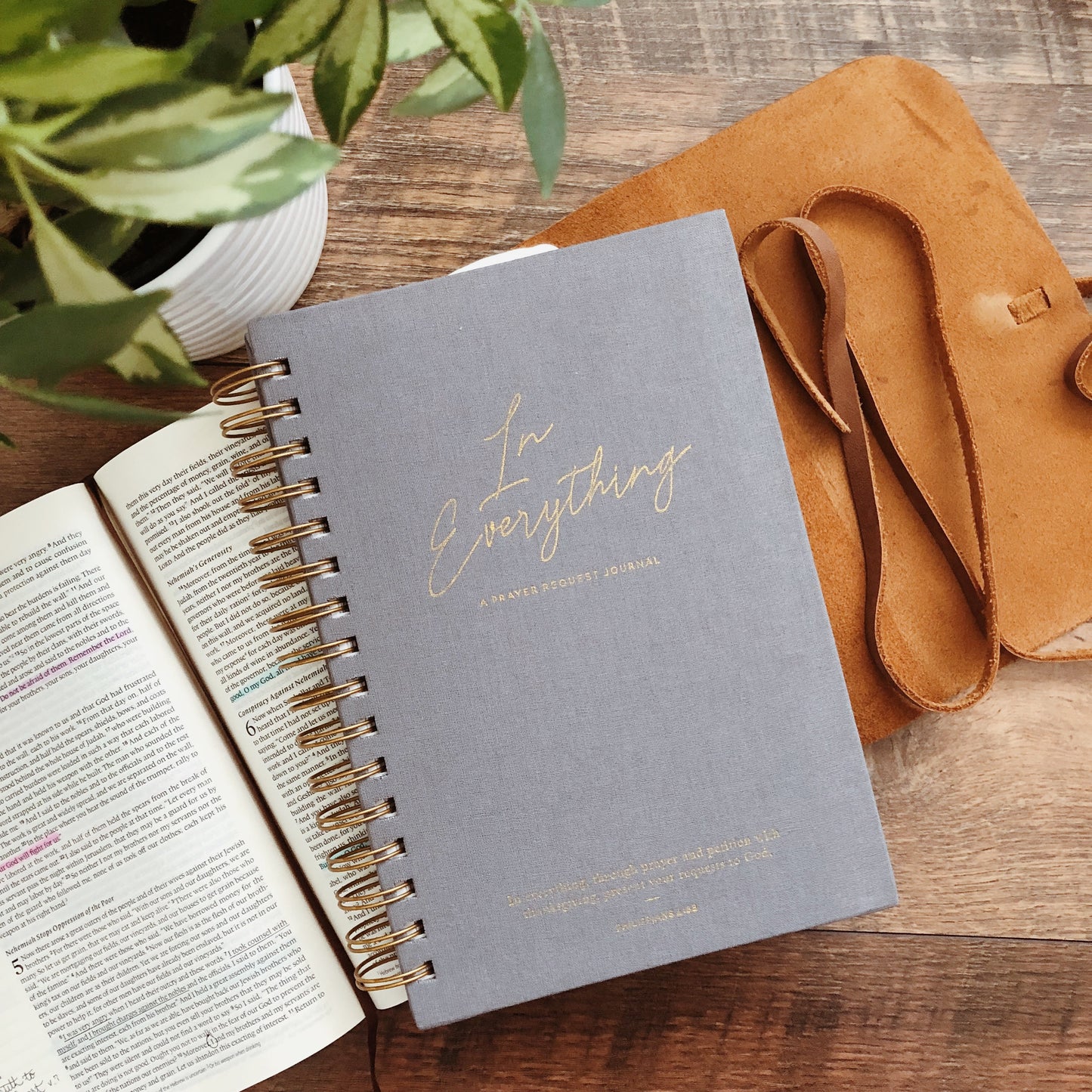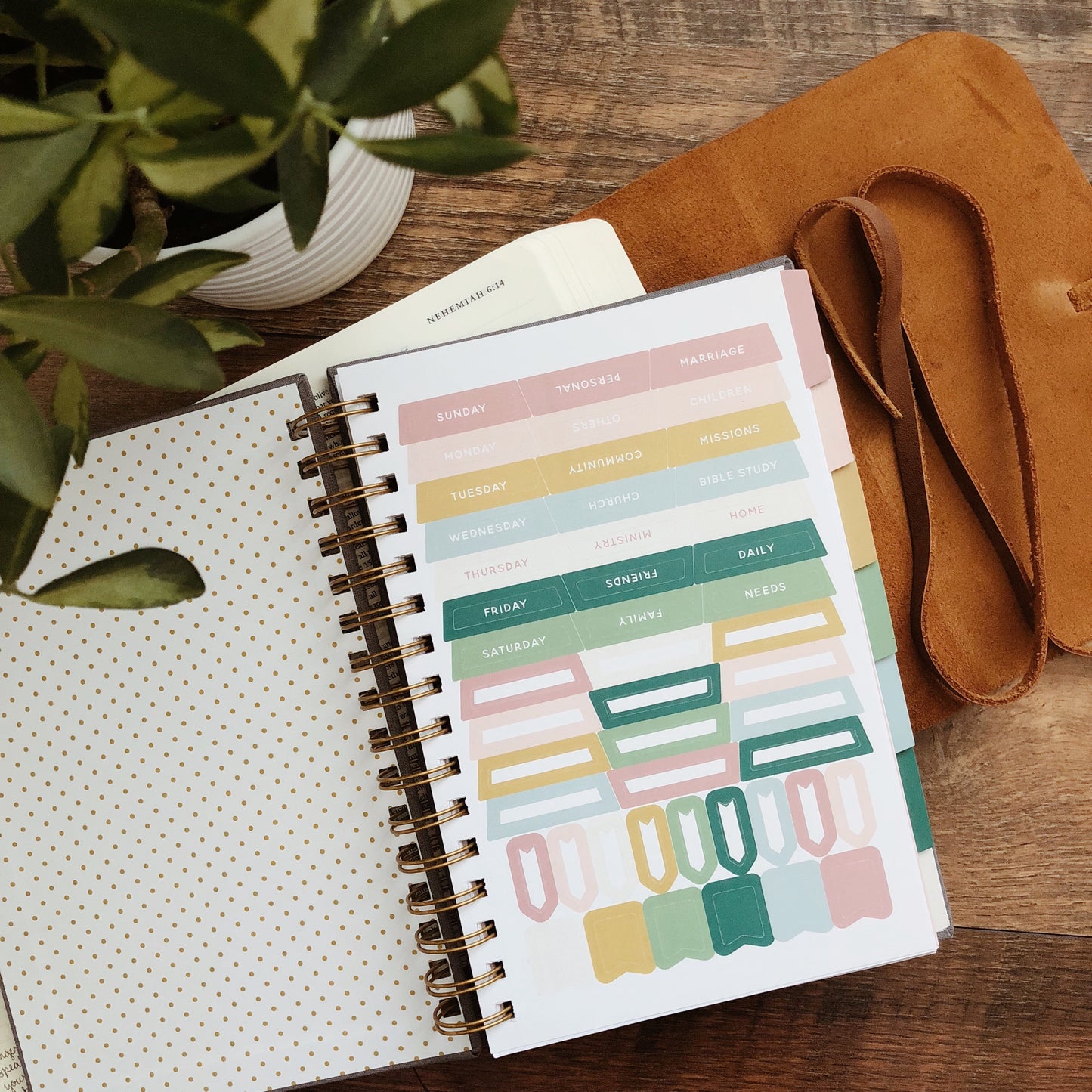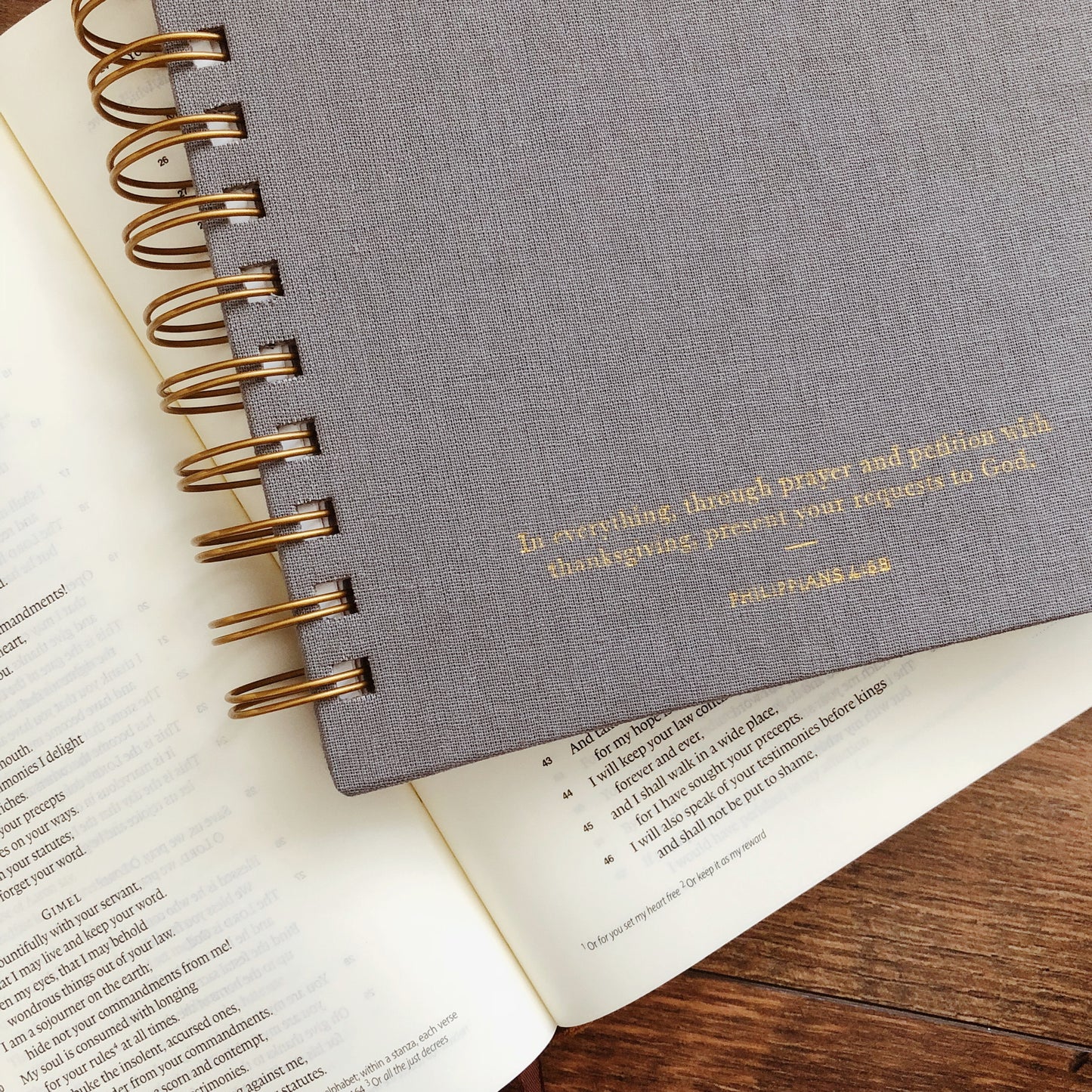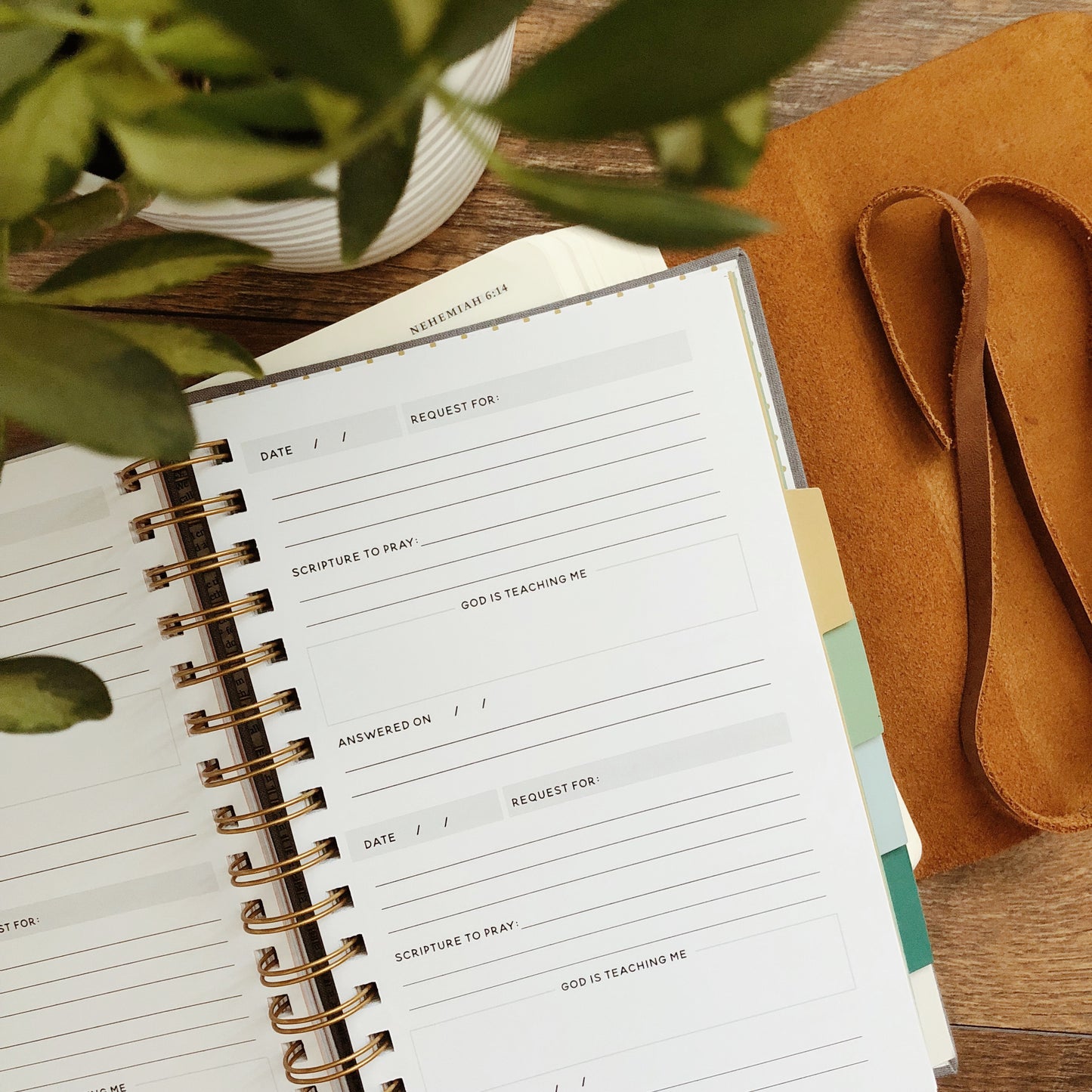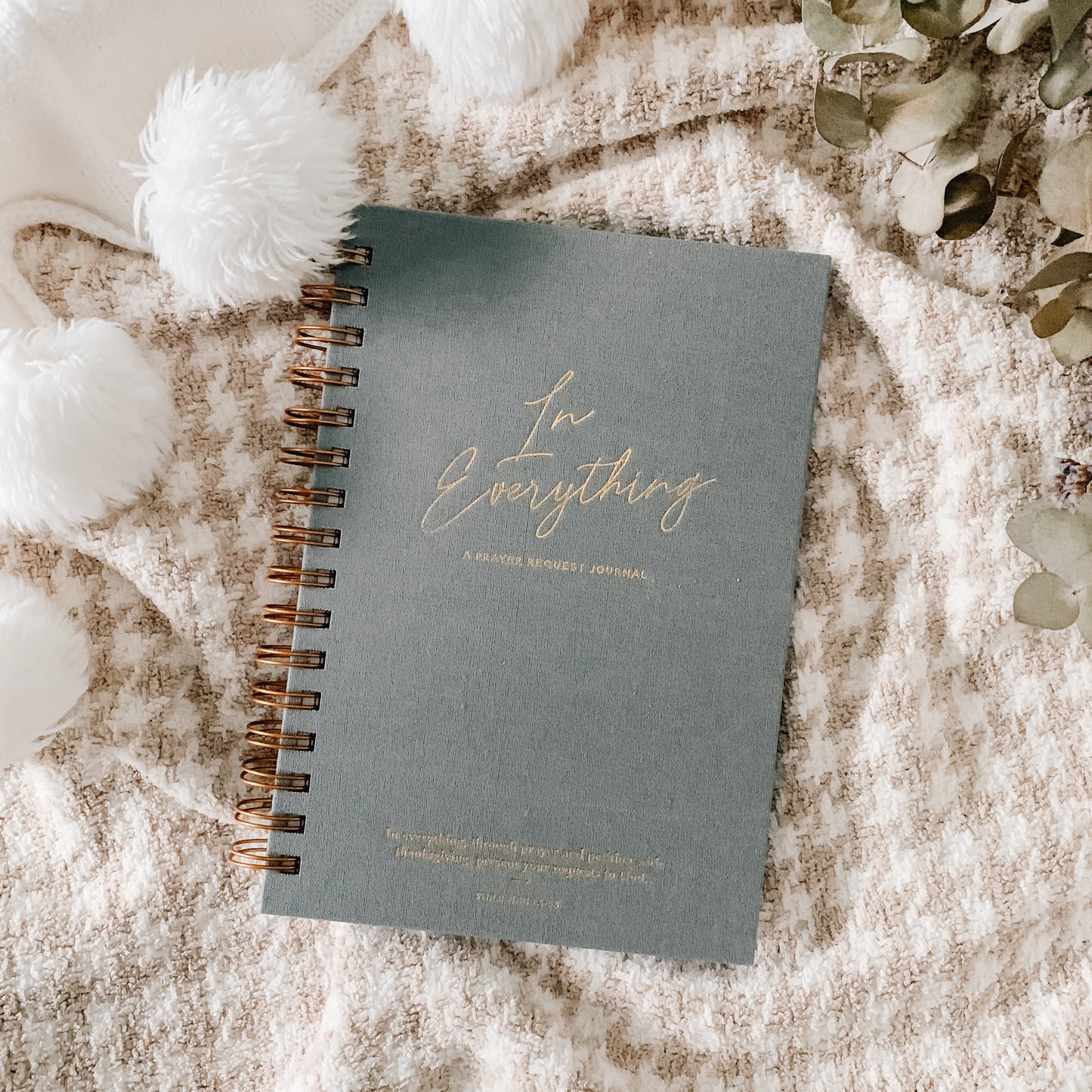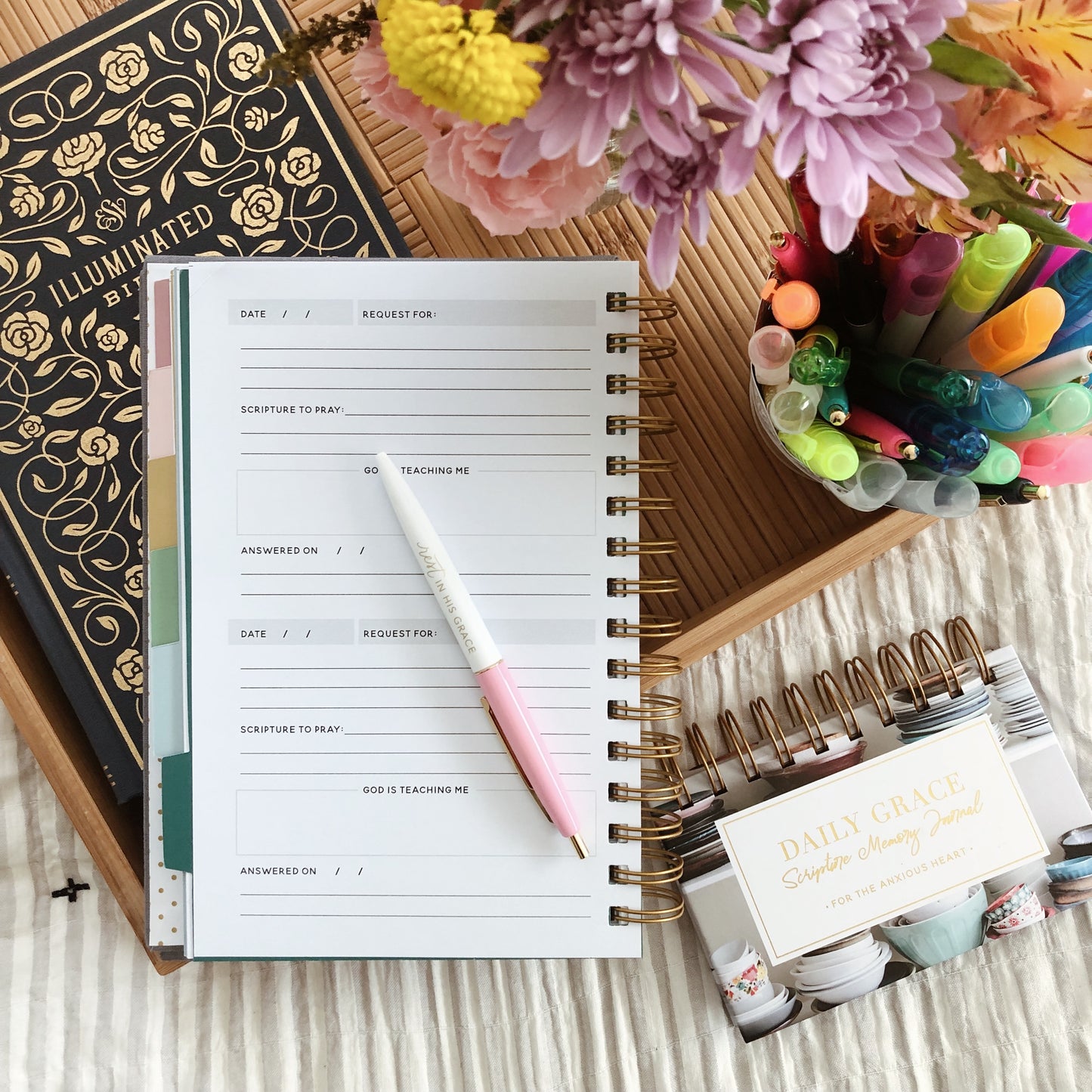 Great quality. I really like the custom tabs.
Faith building!
I love love love this journal! I can record my prayers, add in scriptures that I'm standing on for each prayer, and then go back and record when and how God answered each prayer! Then I can go back and see how much God has been moving! It's so faith building!
FINALLY!!!
I have tried volumes of different prayer journals over the years and none have ever quite stuck with me. There was always something that would make me feel pressured when I missed a day or wrote beyond the scope or felt inadequate when the journaling pages stayed blank. The in everything journal with date options, answered prayer dates, scripture to include and the area to reflect on how God is teach me in prayer is fabulous. Covers everything but still short enough for me to just pray without guilt at not "finishing it". As the lead of our prayer team I am giving them out for Christmas. They are great. Thanks!!
In Everything Prayer Journal
This is such a great tool and the design is very practical to not only keep track of prayers and prayer requests but to log when they are answered too.
Journaling made easy
I love the simplicity of this journal. I want to start journaling my prayers and this is going to make it simple. I wanted something that I could commit to and not get overwhelmed with. So I bought one for my mom too.