Regular price
$16.00
Sale price
$5.00
Unit price
per
Sale
Sold out
Meditations for Seasons of Waiting helps the reader to think intentionally about how God's Word shapes our lives. Waiting is hard and often feels like there is no end in sight, but we can be assured that God is near to us and at work for us. Even when the waiting is long, God sees all, knows all, and is in all, giving us greater hope for what He is doing in the midst of our waiting. Biblical meditation is a discipline of thinking about and considering the truths of God's Word. We can practice meditation through prayer, journaling, memorizing Scripture, or simply pondering Biblical truths throughout the day. Our hope for this resource is that it will guide you through the practice of biblical meditation for 31 days. 
This resource will provide Scripture to read throughout the day, prompts to encourage a thoughtful understanding of God's Word, and prayer time to ask for God's help. We hope the riches of His Word will draw you nearer to Him and lead you to trust Him in all things. Whether your season of waiting is full of joy, triumph, doubt, or pain, may you witness God working all things together for your good and His glory.
View full details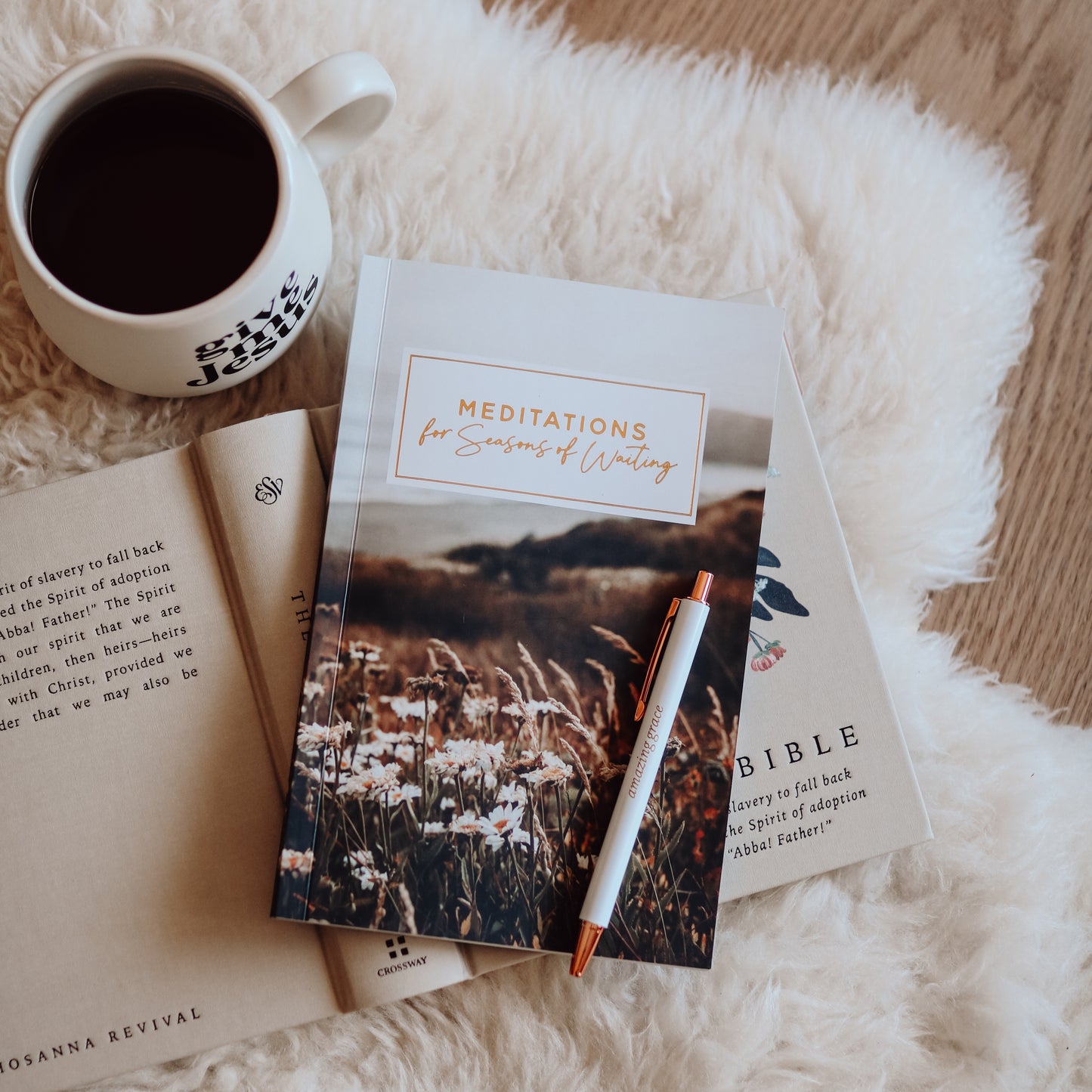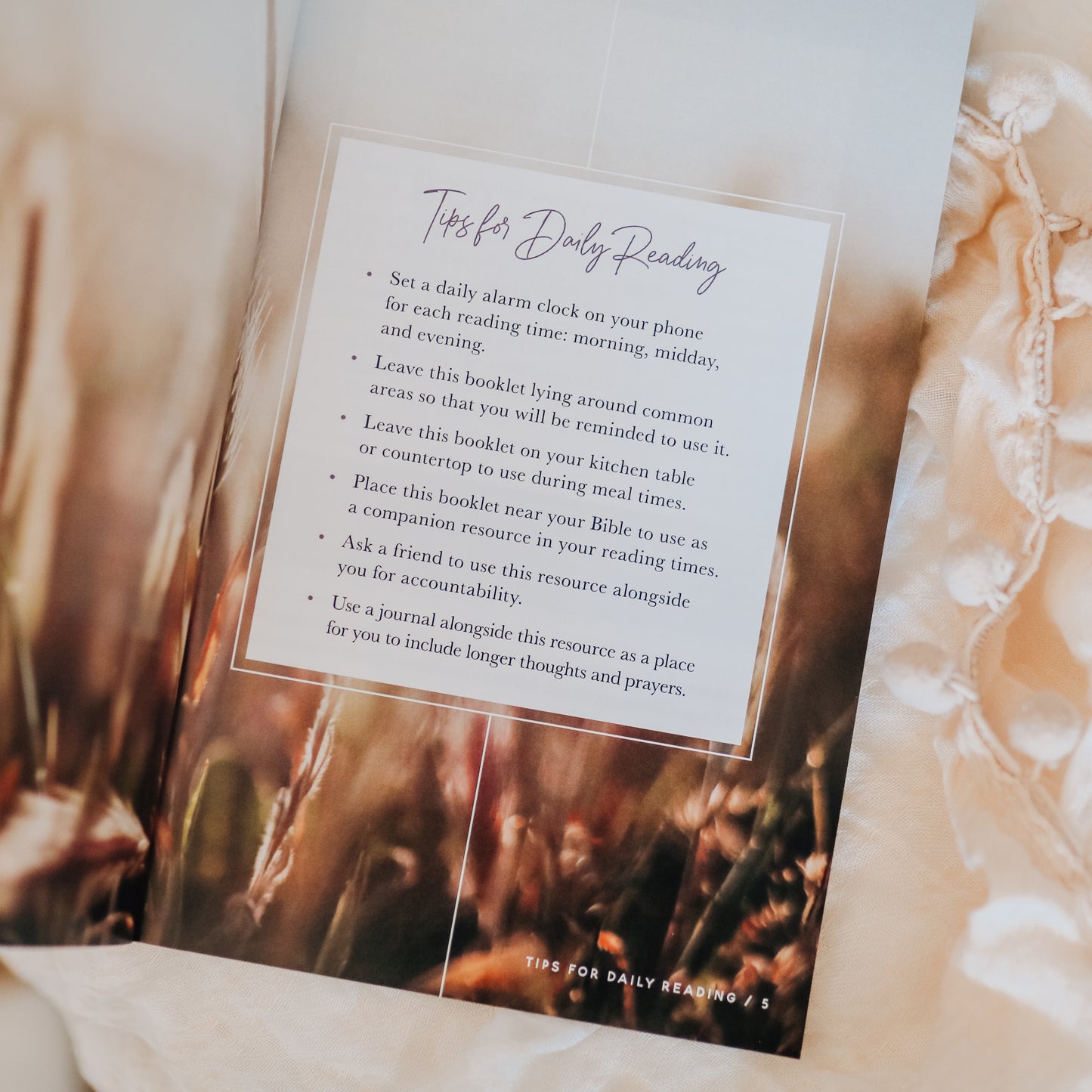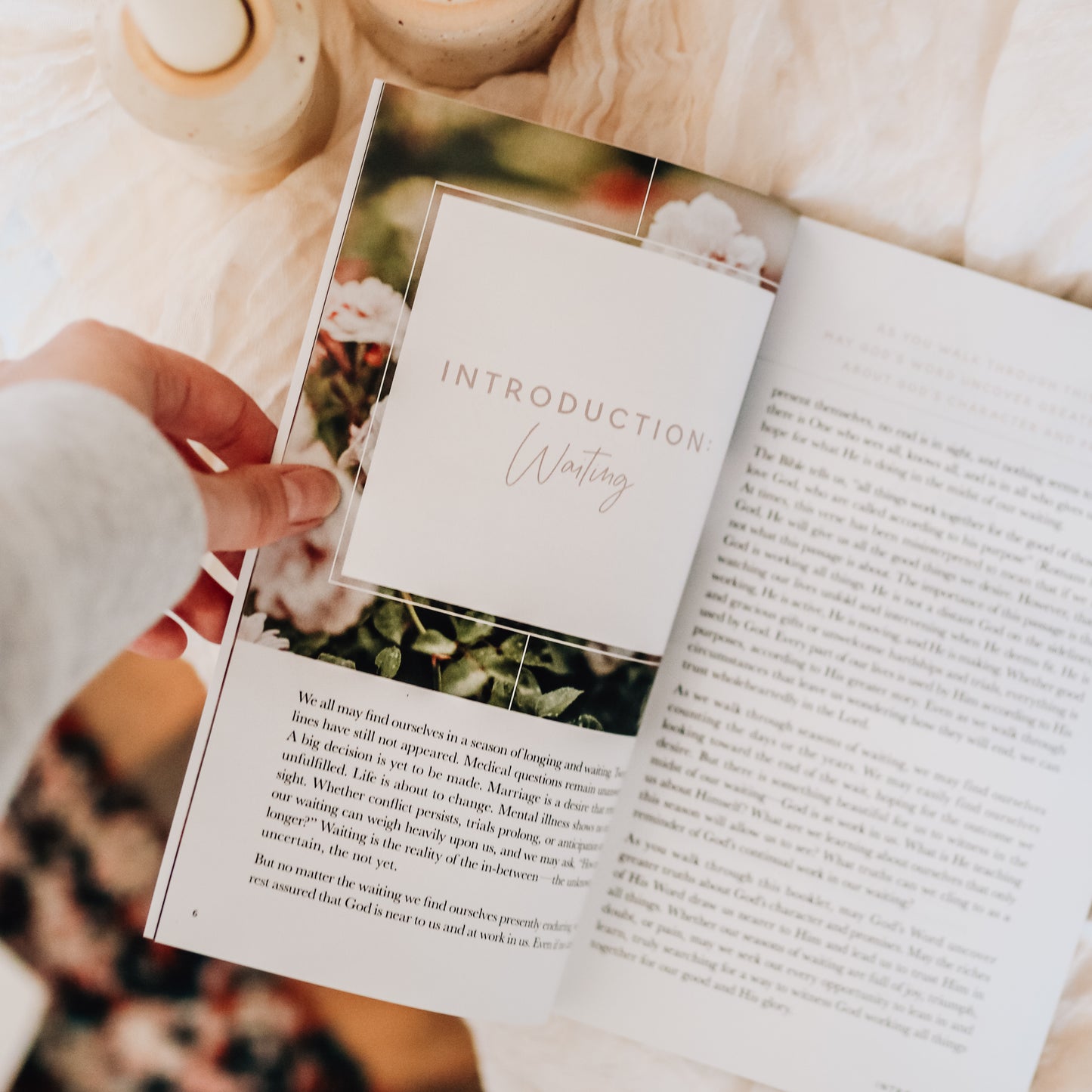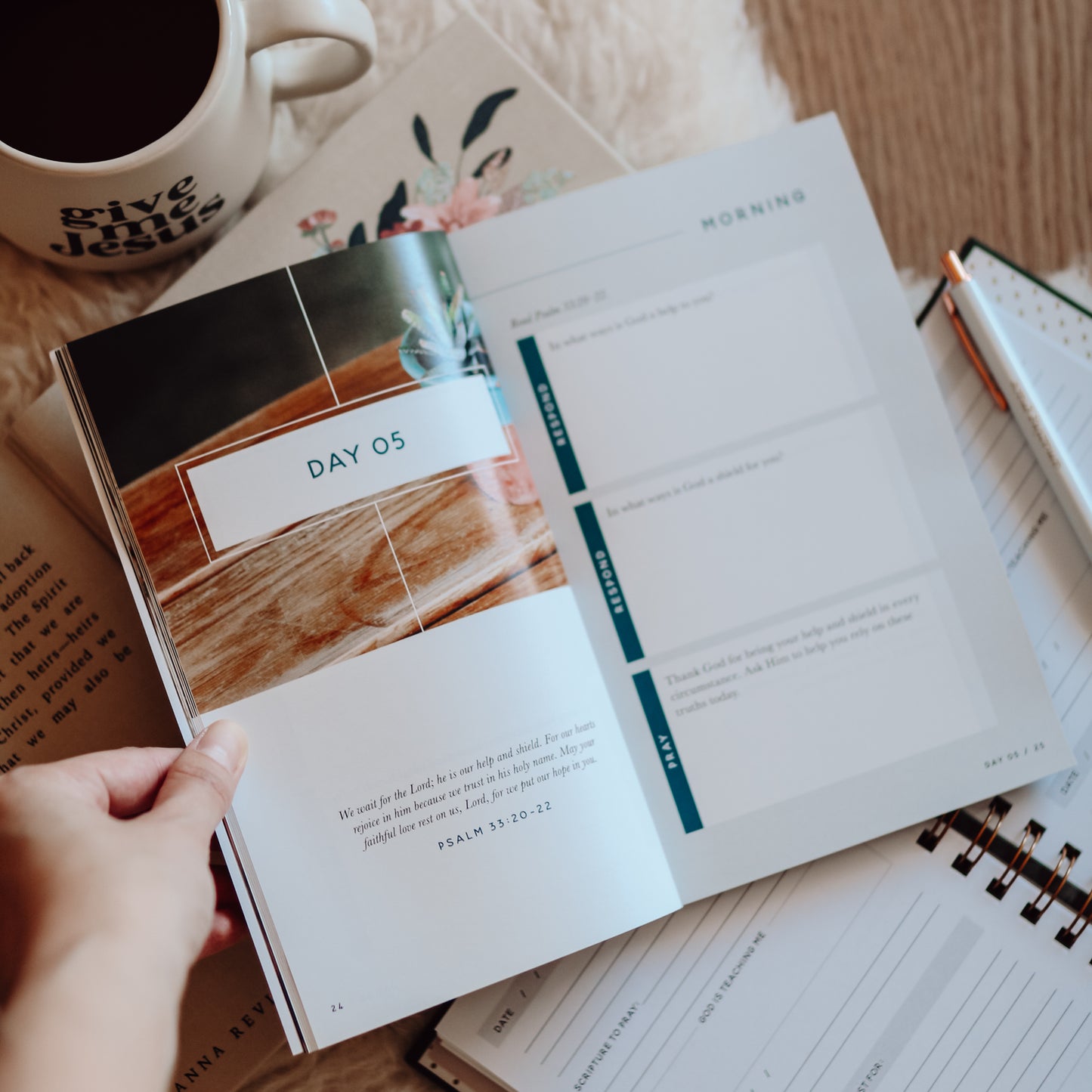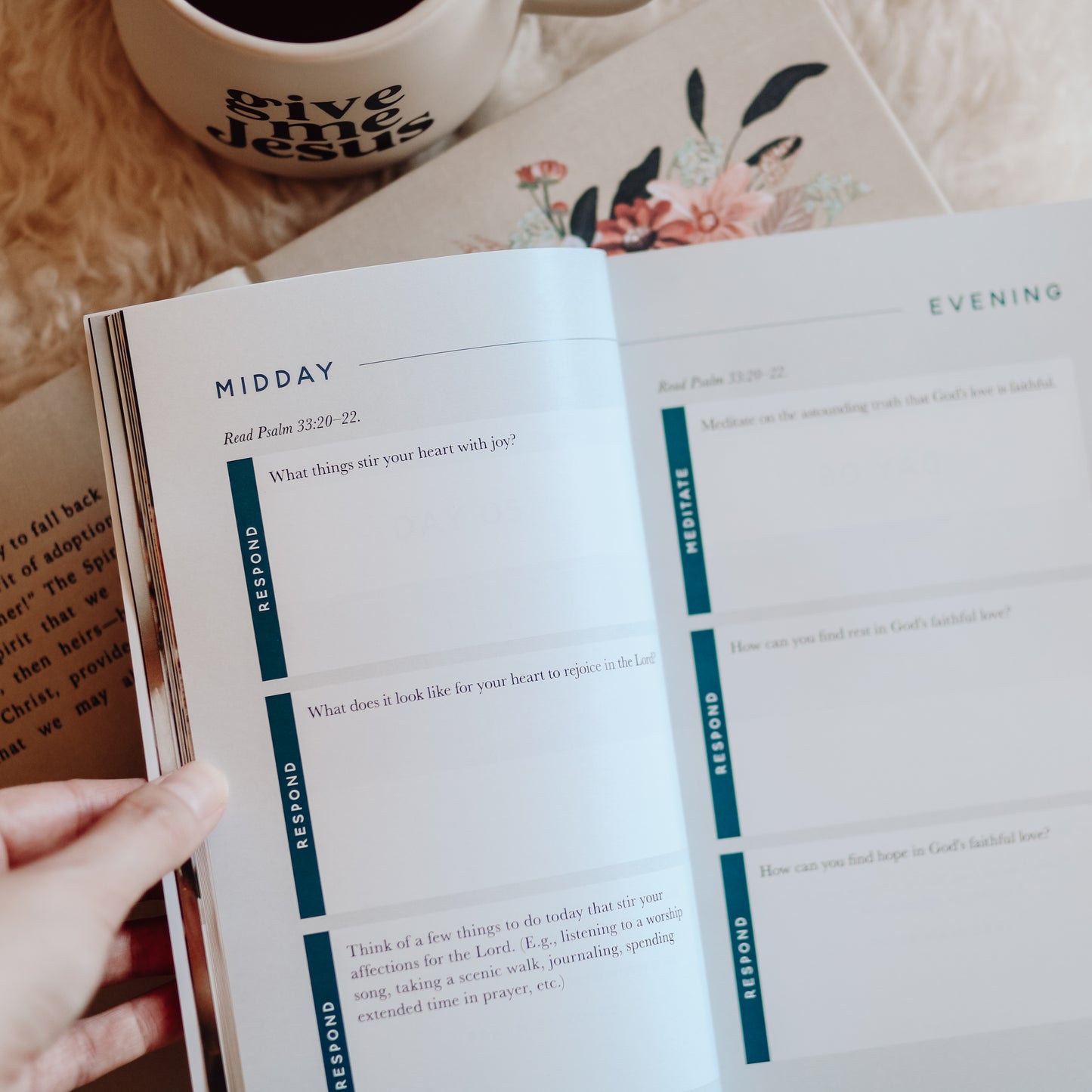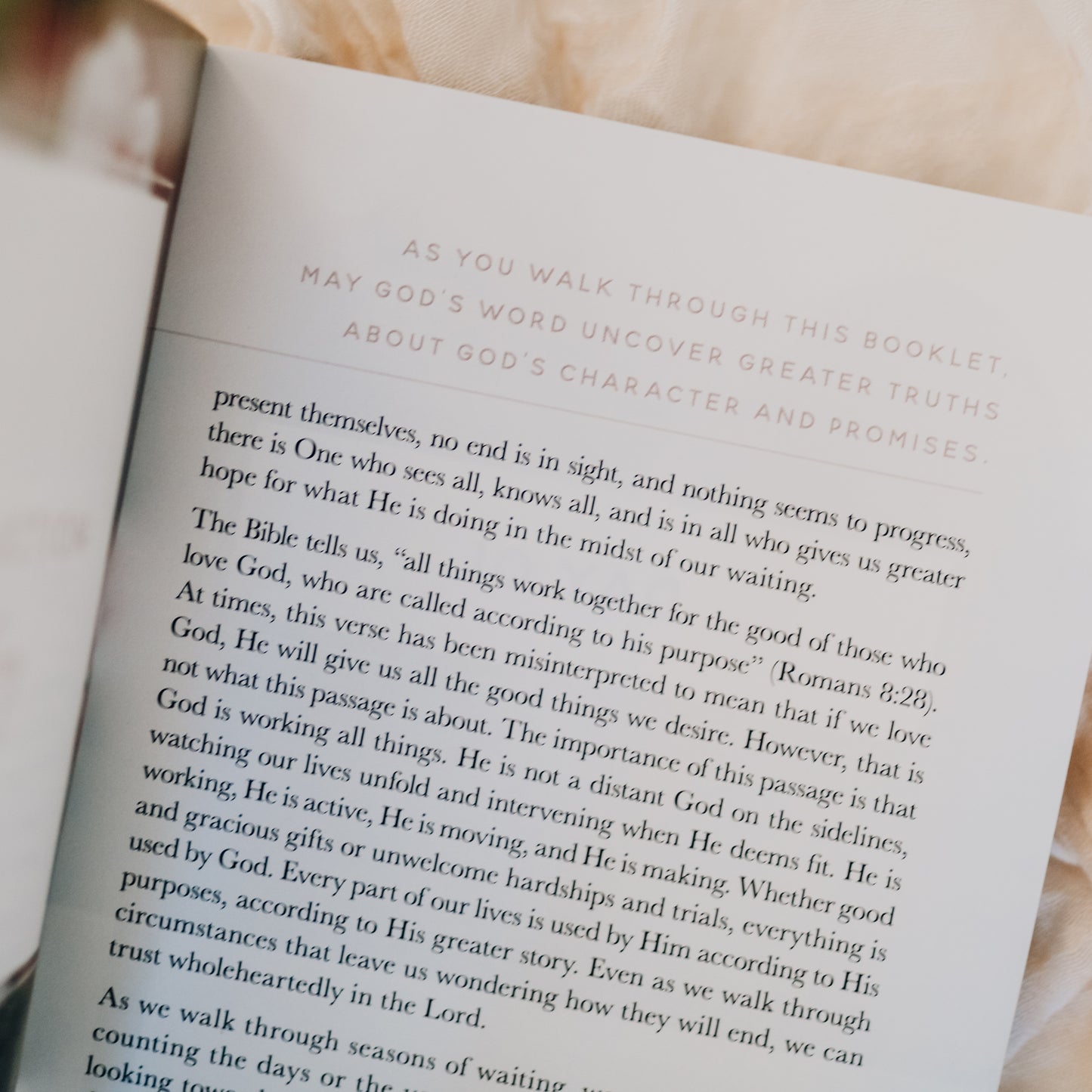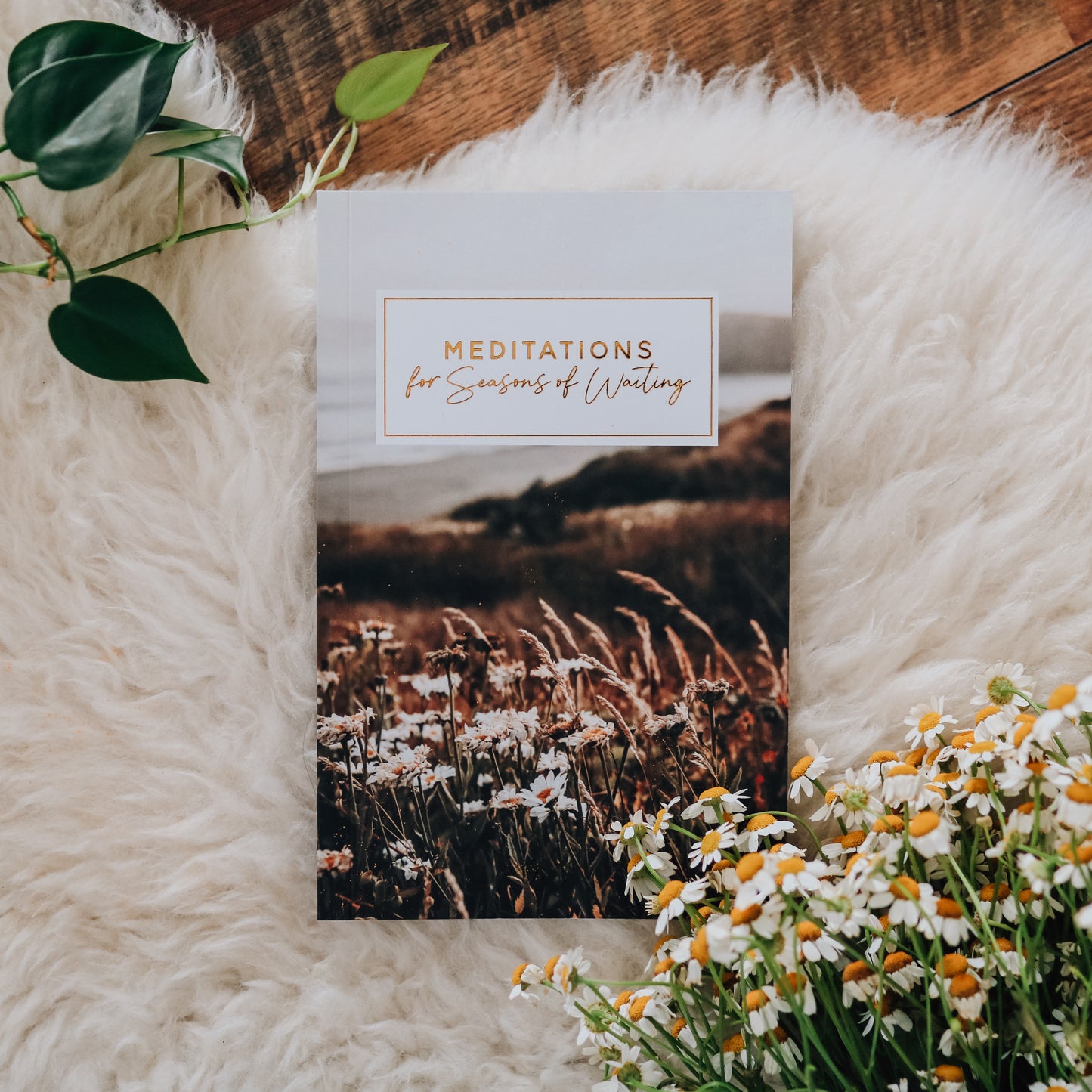 Meditations for Seasons of Waiting
I really enjoyed this book. It helped me to have a positive attitude focused on Christ while I wait for His timing, not mine. I like how it had verses to focus on all throughout the day to create a mind that can wait on the Lord.
Took me deeper with the Lord
I love this devotional! The verses and questions caused me to really stop and think about how God is using my season of waiting. I am learning to press in and trust Him even when it doesn't make sense and this little book helped. Totally recommend!
Amazing devotional!
I find that words will not do justice or be enough to express how God met me while reading this amazing devotional. I'm still in awe of how day after day, God met me in my darkest and most painful moments as I meditated on the word, clung to Him and slowly surrendered everything. God gently reshaped my perspective on waiting and with the help of this devotional, helped to reveal what was in my heart; all of the idols, all of the misconceptions and all of the deep rooted pain that were keeping me stuck mentally. I am beyond grateful that I found this wonderful gem on here and HIGHLY recommend it to anyone in a season of waiting with God. He will blow your mind, soften your heart and walk alongside you in the waiting. Nothing is ever wasted with God, especially not waiting seasons.
Loving this resource!
I am quite a ways into my season of waiting and I have found this devotional so helpful to sit and spend time with God and reflect on how He has worked through my waiting and to identify what areas I am still struggling in while I wait. I find the prompts not too overwhelming to think through, which I appreciate. They are just enough to get me thinking about the scripture for the day and to bring me back to the truths that are within it.
Mediation and Journaling Throughout My Season
Throughout my daily meditation and prayers I have being using this text which is a great source of inspiration and encouragement through my season .
I have learned more on what I have known spiritually and I am indeed filled I am using this text throughout my meditation . I grow fond of this text "Meditation For Seasons of Waiting and has impact more than one ways spiritually .