Regular price
$16.00
Sale price
$5.00
Unit price
per
Sale
Sold out
Meditations on God's Character is a 31-day booklet with daily meditations on the character of God. Scripture is filled with passages that tell us who God is and how much He loves His people. This booklet will enable you to think about and consider all the truths regarding God's character.
Through journaling, memorizing, praying, defining, and illustration, you will be able to ponder God's Word throughout the day. Meditating on Scripture is simply the purposeful practice of dwelling on God's Word. It is there we find life, hope, and joy. We will never scratch the surface of God's infinite character, but through Scripture we can catch a glimpse of His glory and great love for us. God wants you to come close and know His heart.
Cherish this 31-day journey to know our Creator, Shepherd, Father, and great I AM.

View full details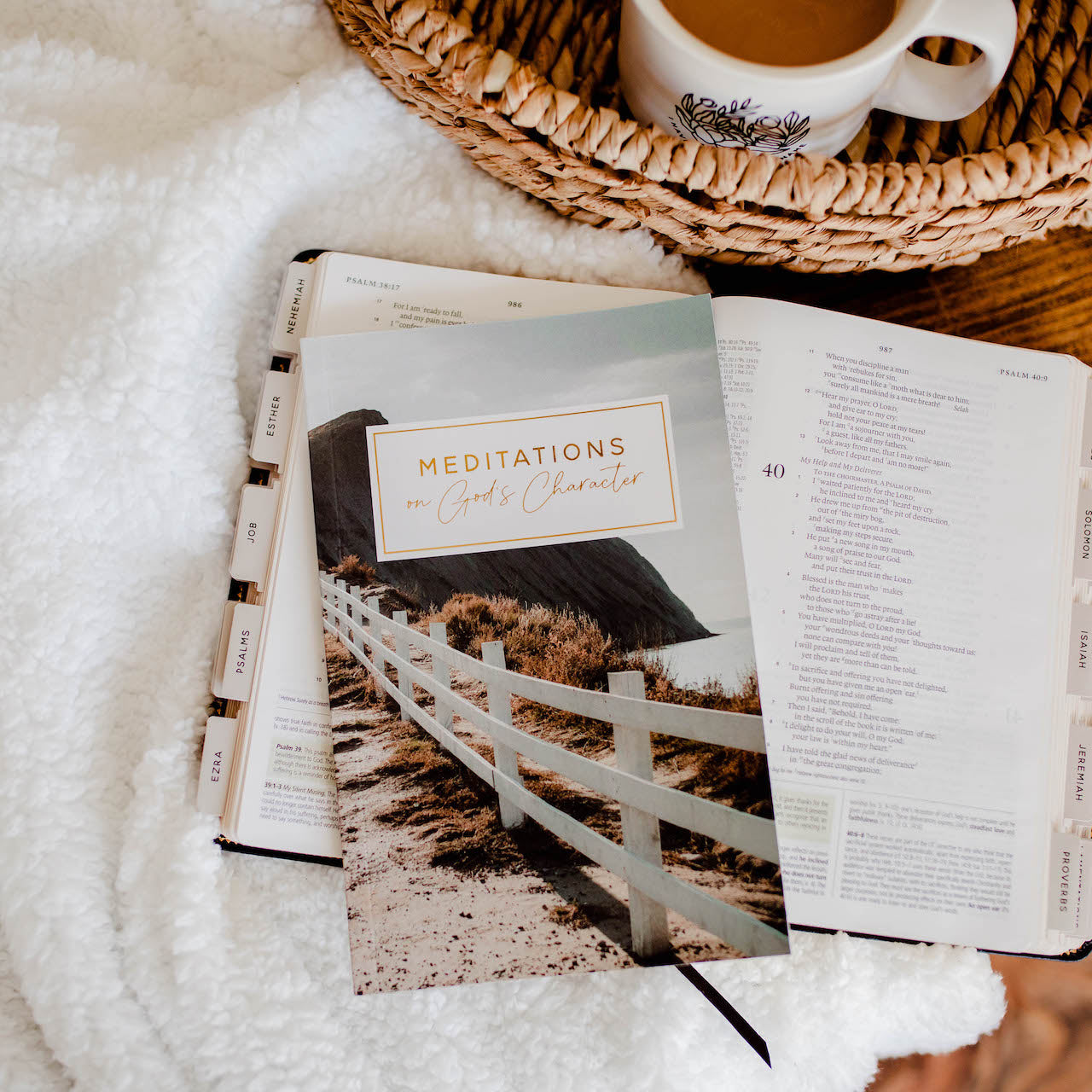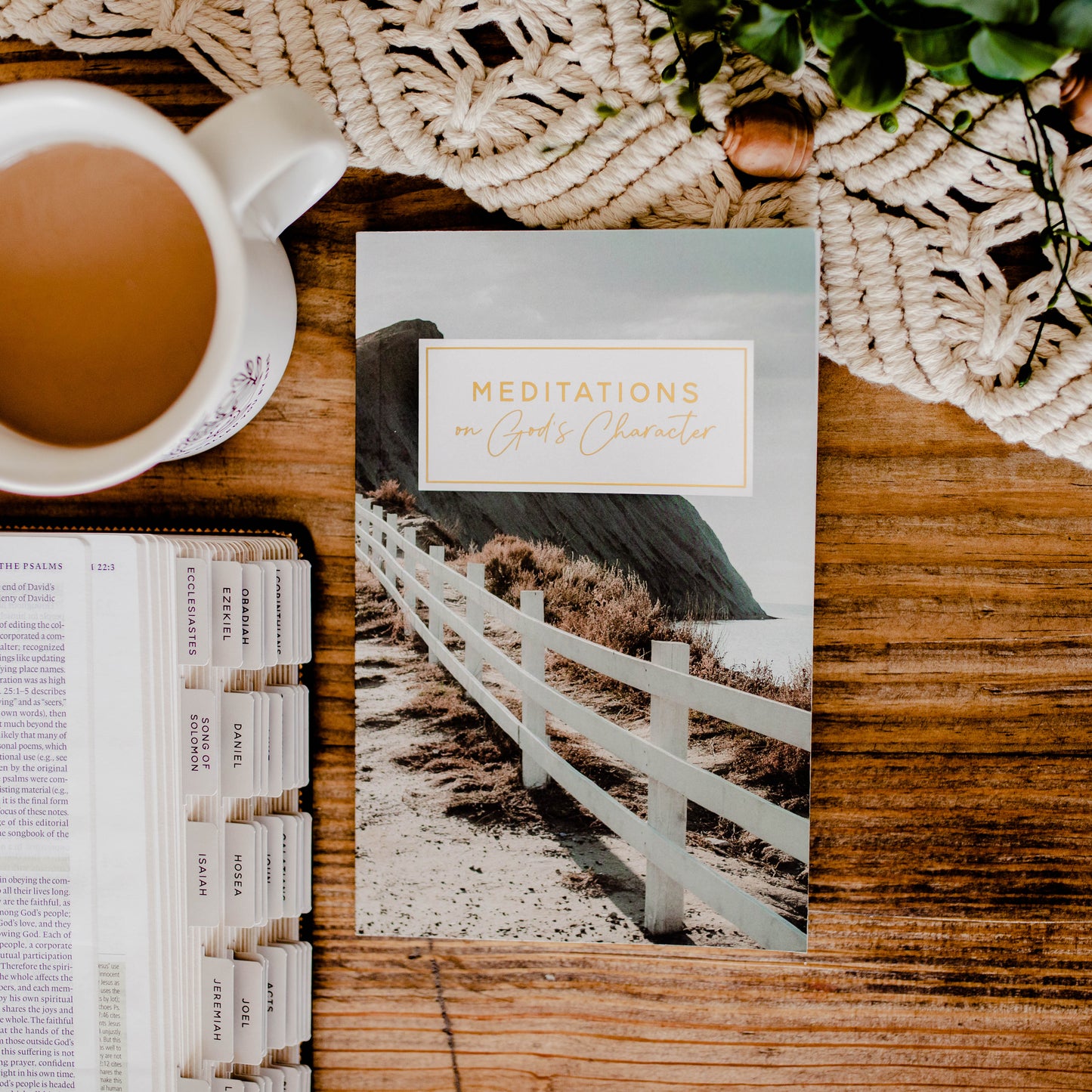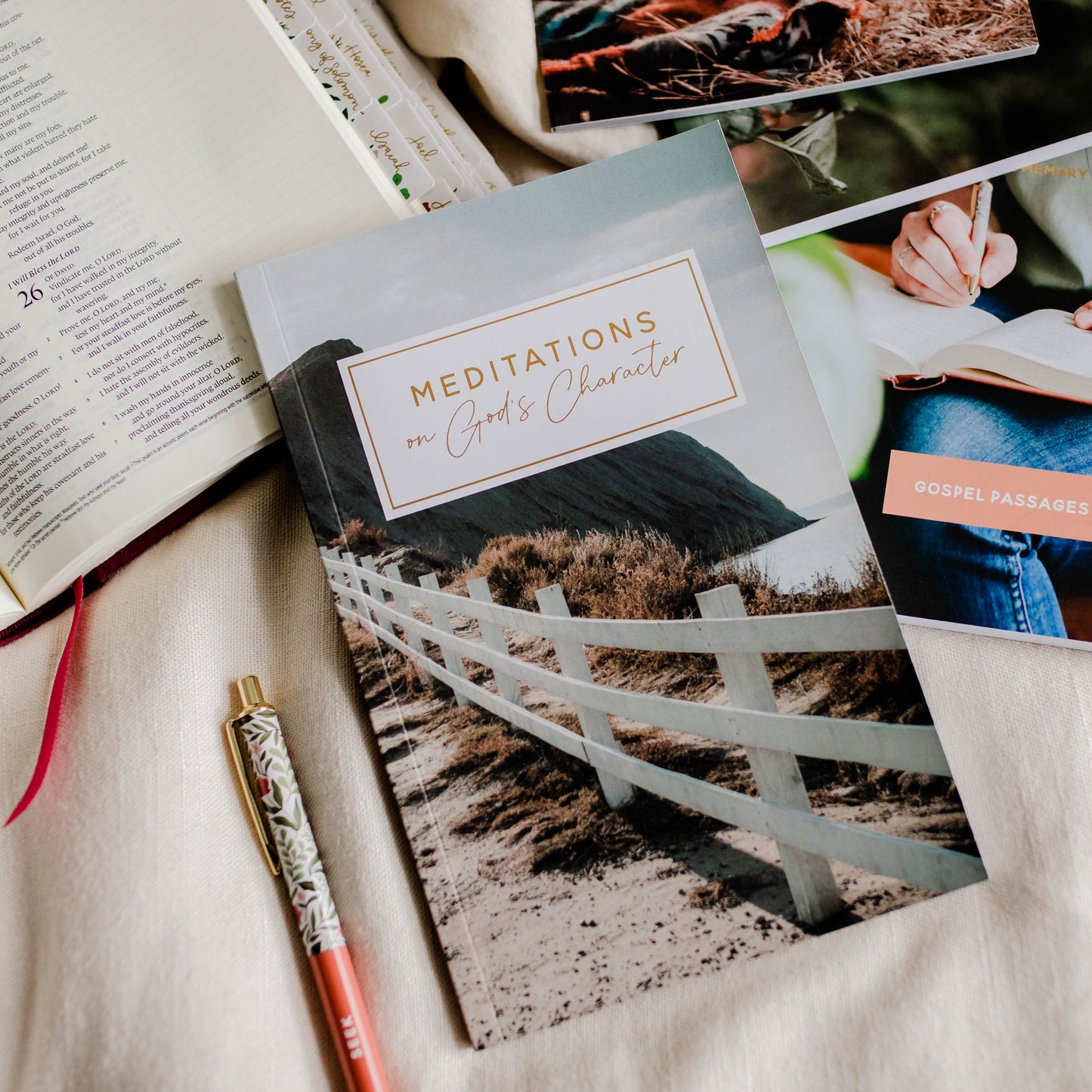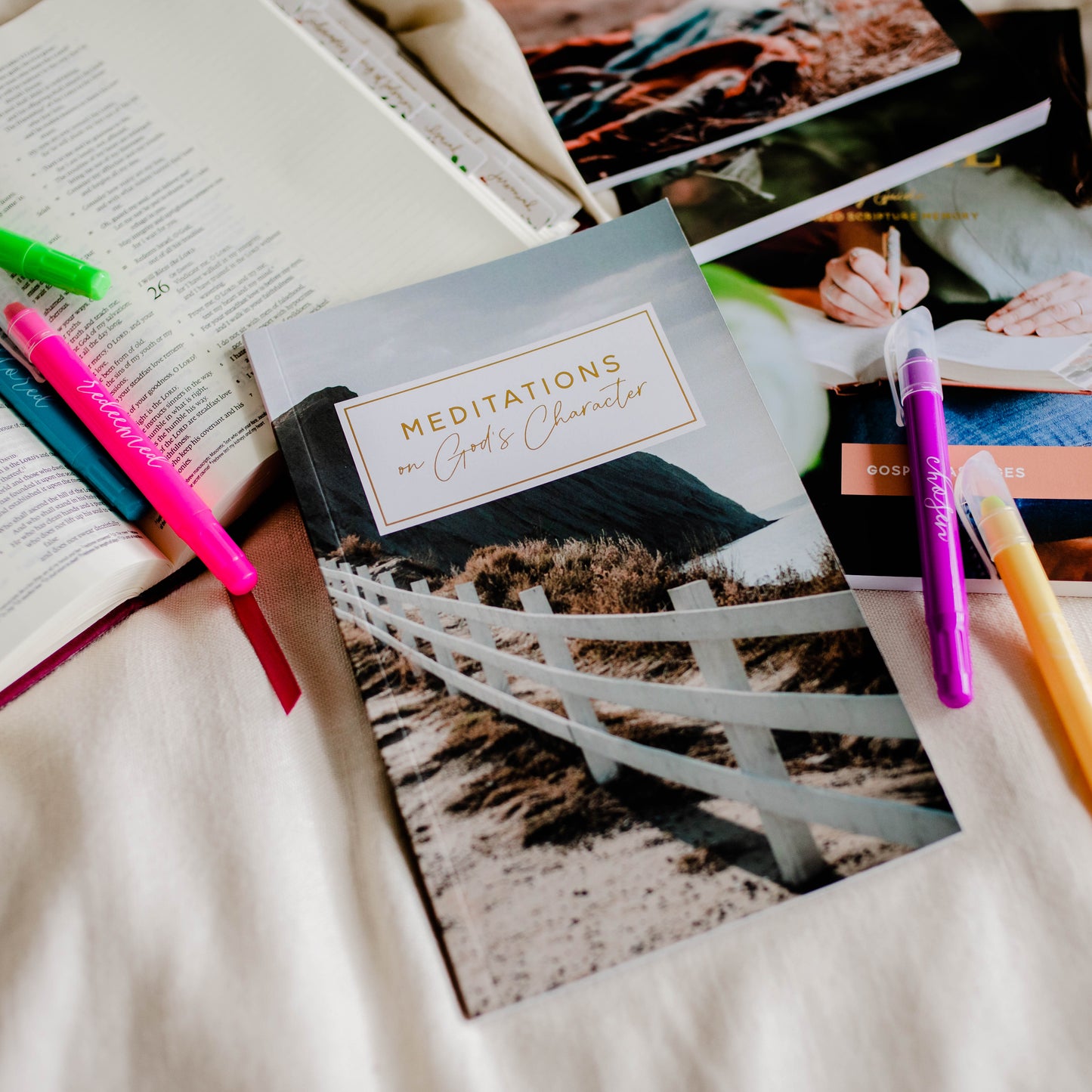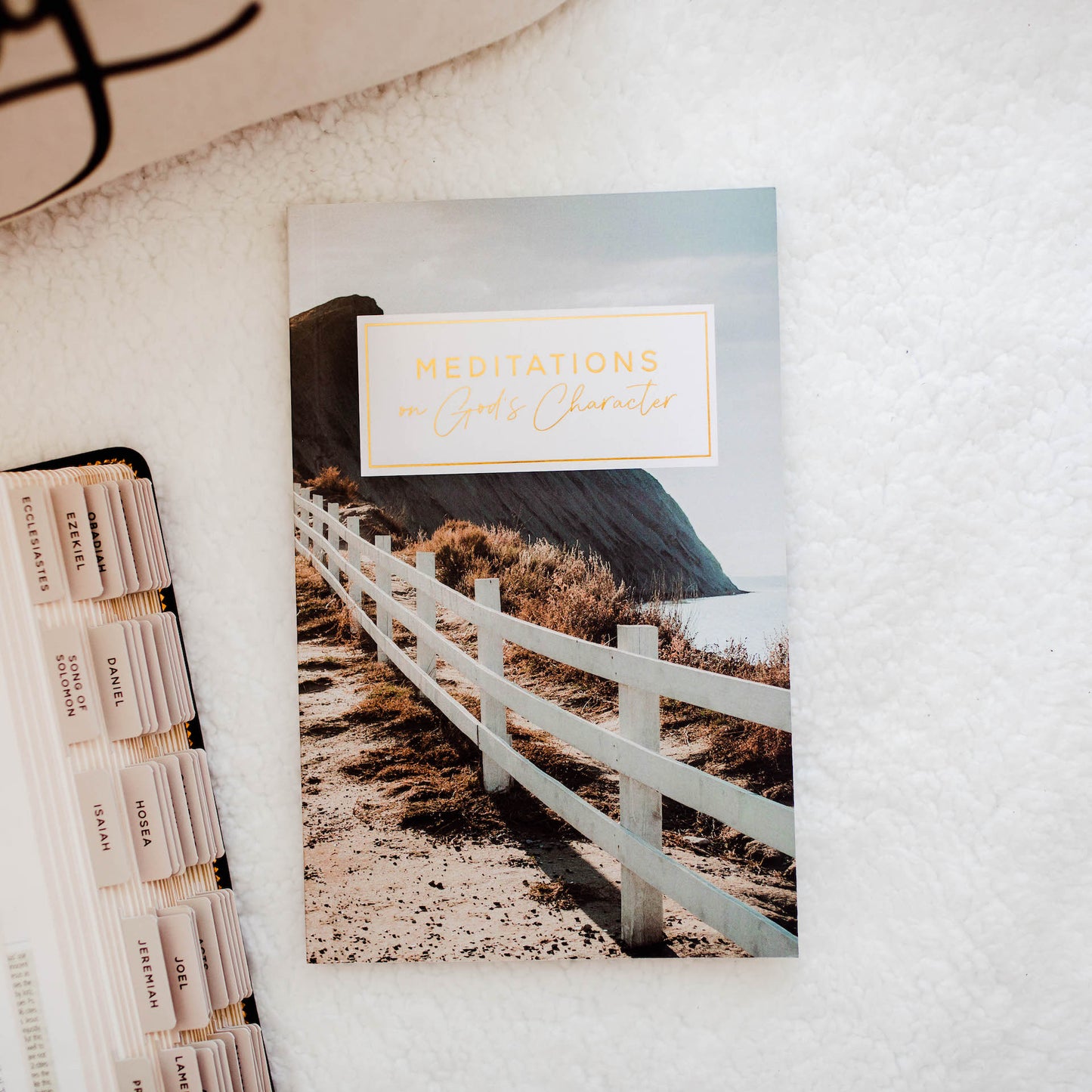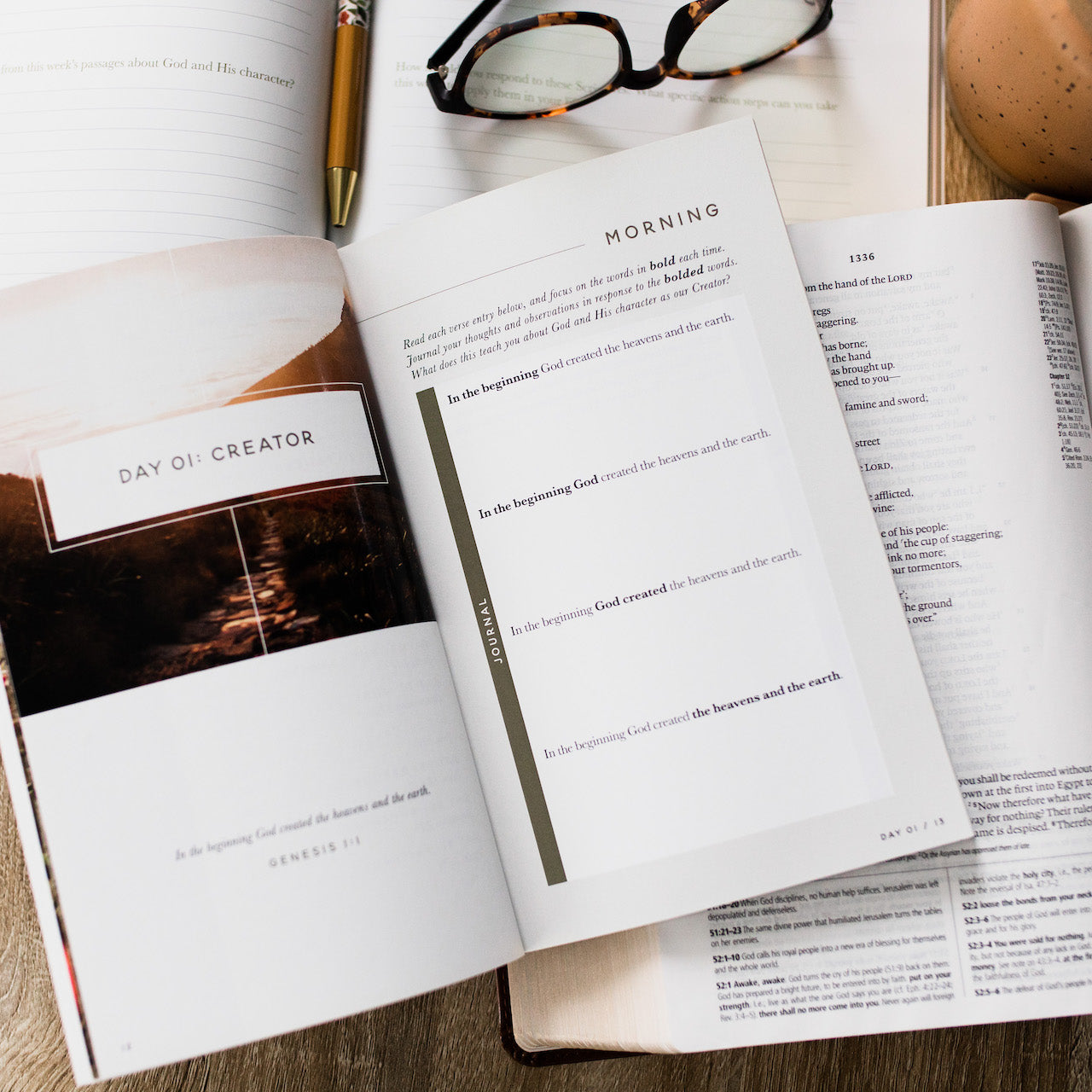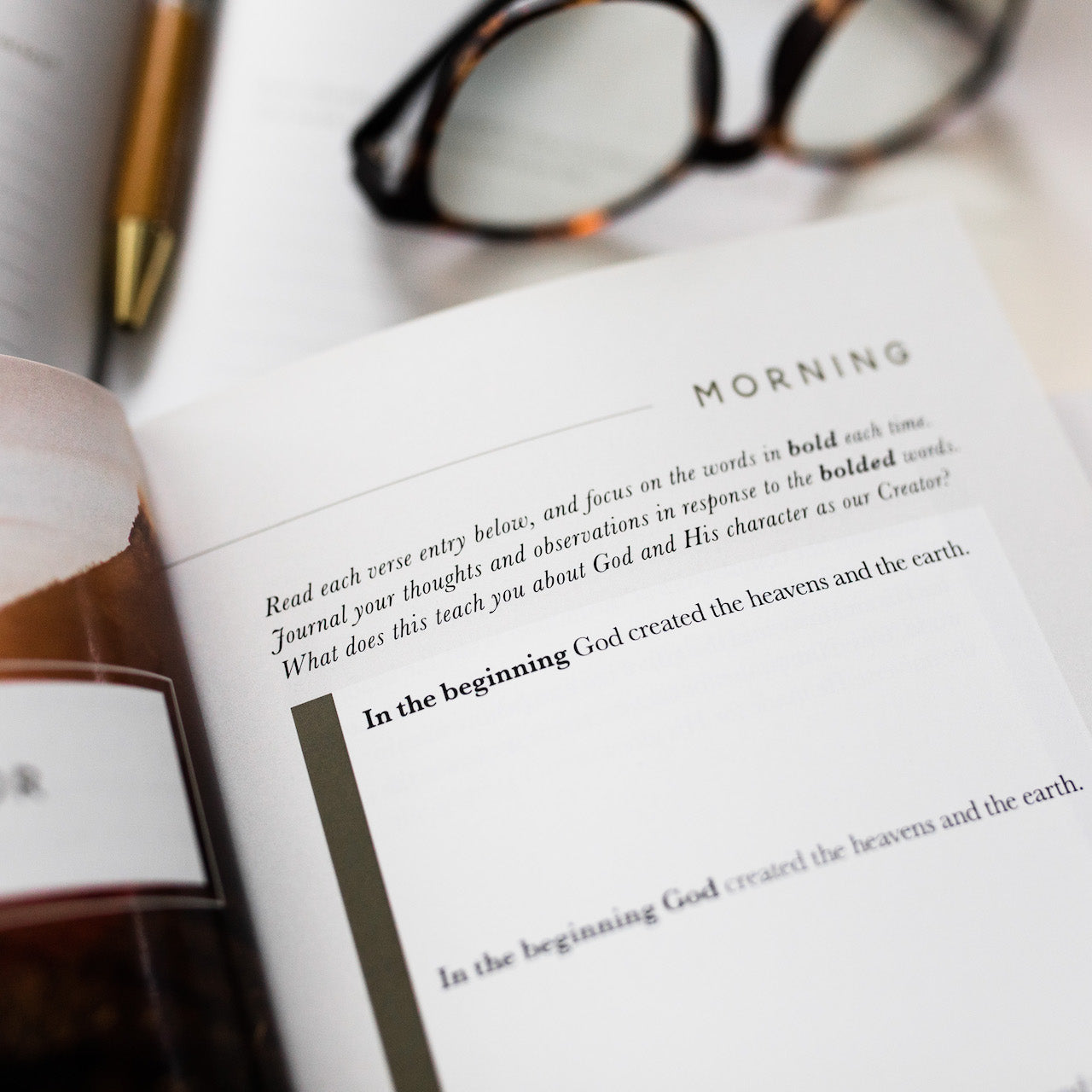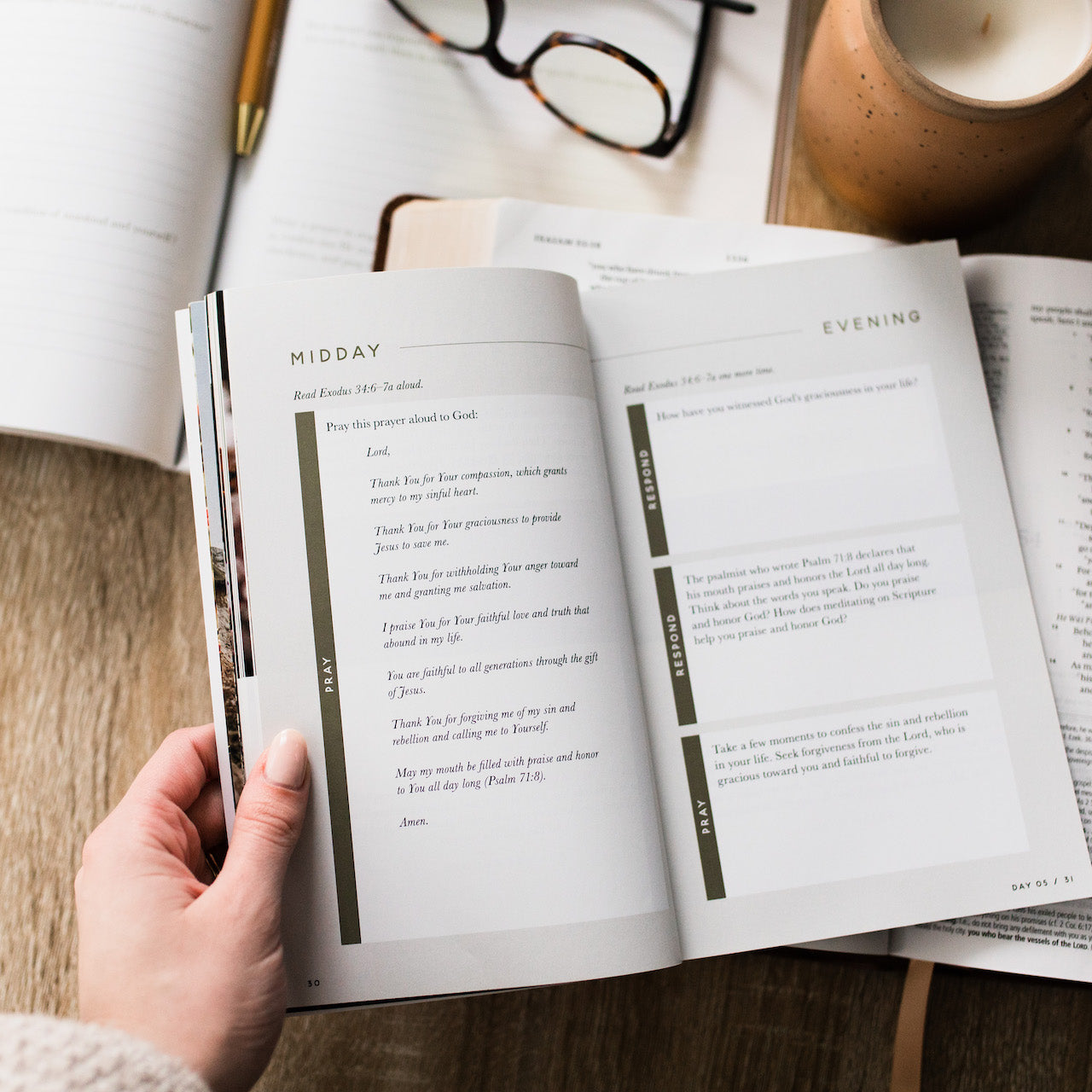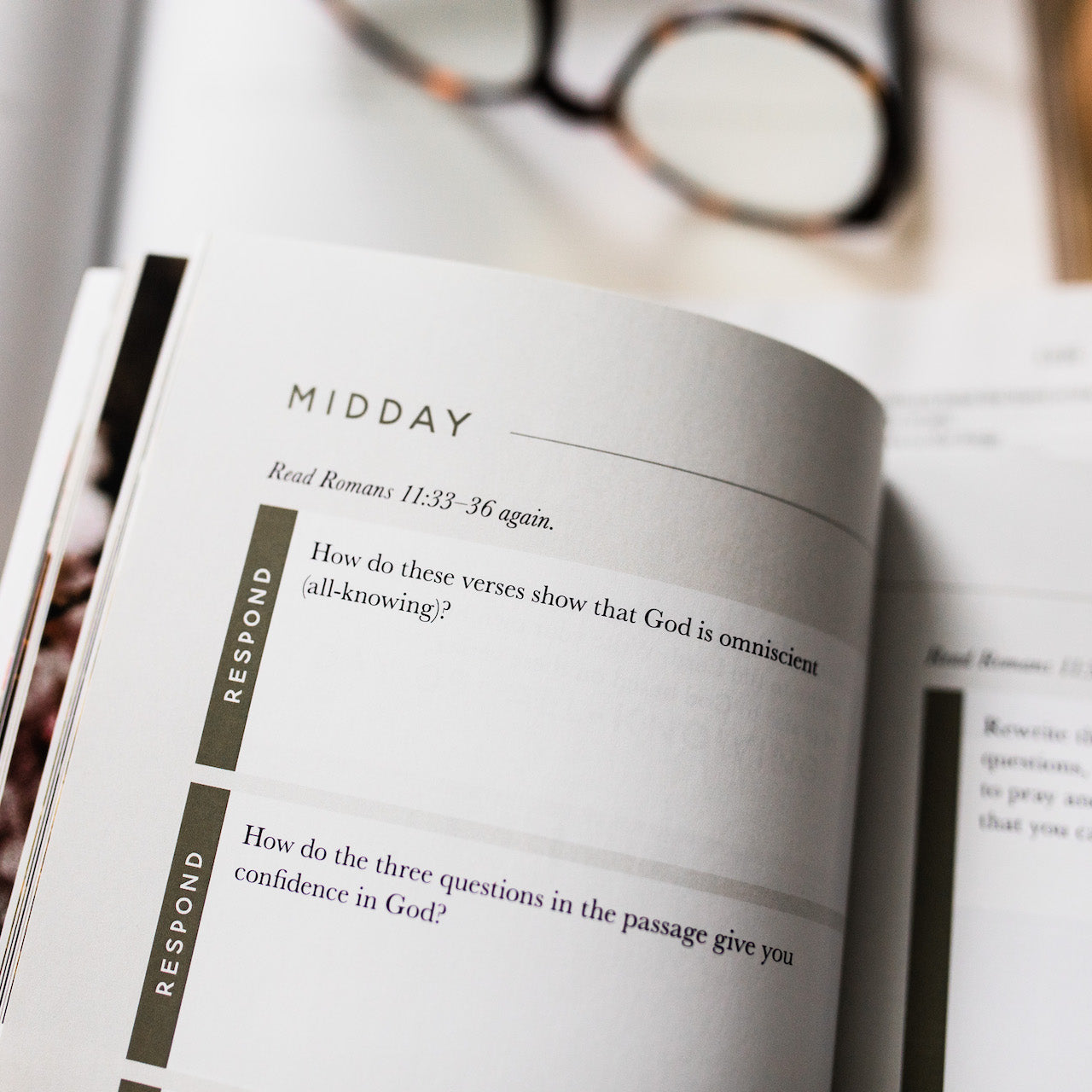 Beautiful reminders!
This is such a beautiful resource and a reminder of the majesty of out God.
Studying Meditations on God's Character
I've started the first page and am enjoying it already. I love to praise God but feel I fail so often. This is helping me to focus on God and His attributes. What a great way to go through the day. Plus, I bought it for myself and a friend for fairly inexpensive due to it being on sale.
Unique Format
I really like the way this little book is formatted and quite honestly I've never seen anything like it. Rather than a devotional, it connects you to the practice of meditating on God when you don't really know where to begin. Like everything else I've gotten from the Daily Grace Co., I highly recommend!
Mother's Day Sale
We have been so blessed by the God honoring products and intentionality of this company. The sale was phenomenal and we were able to get bible studies, the story of redemption journals and highlighters. And we were surprised by a free tote bag! All of the products point to Jesus and inspire you to seek God, devour His word and live according to God's ways and His truth. This was my first order of many! Thank you, The Daily Grace Co for coming alongside me and my family as we seek and follow Jesus! May the Lord continue to bless you!
Love it!
Love this meditation journal! Helps me keep focus on His word throughout the day