Regular price
$16.00
Sale price
$5.00
Unit price
per
Sale
Sold out
Gospel Hope in Pregnancy and Infant Loss

Have you known the pain of pregnancy or infant loss? 
Whether through miscarriage, stillbirth, or infant loss, approximately 1 in 4 women will experience the loss of a child. They will experience the exhilaration of finding out that they're pregnant, followed by the nauseating, disorienting, and crushing sting of loss. 
Gospel Hope for Pregnancy and Infant Loss is a booklet that walks through the pain of losing a baby and gently points to the hope found in Scripture. 

Even in the midst of our pain, God is near. He understands your pain and can bring healing, comfort, and hope, even through the tragedy of losing a child. 
Sample sections of this booklet include how to:  
• Grieve your loss
• Find hope
• Process your loss with your spouse, children, and/or friends
• Answer hard questions about pregnancy or infant loss
• Help friends who have experienced loss
It was created to help grieving families and friends walk through the difficult trial of losing a child. 
Gospel Hope for Pregnancy and Infant Loss is a part of the Gospel Hope series. Check out the Gospel Hope in Grief and Loss booklet for more help and hope in processing grief.
Special Notes:
* Booklet measures 5.5" x 8.5"
View full details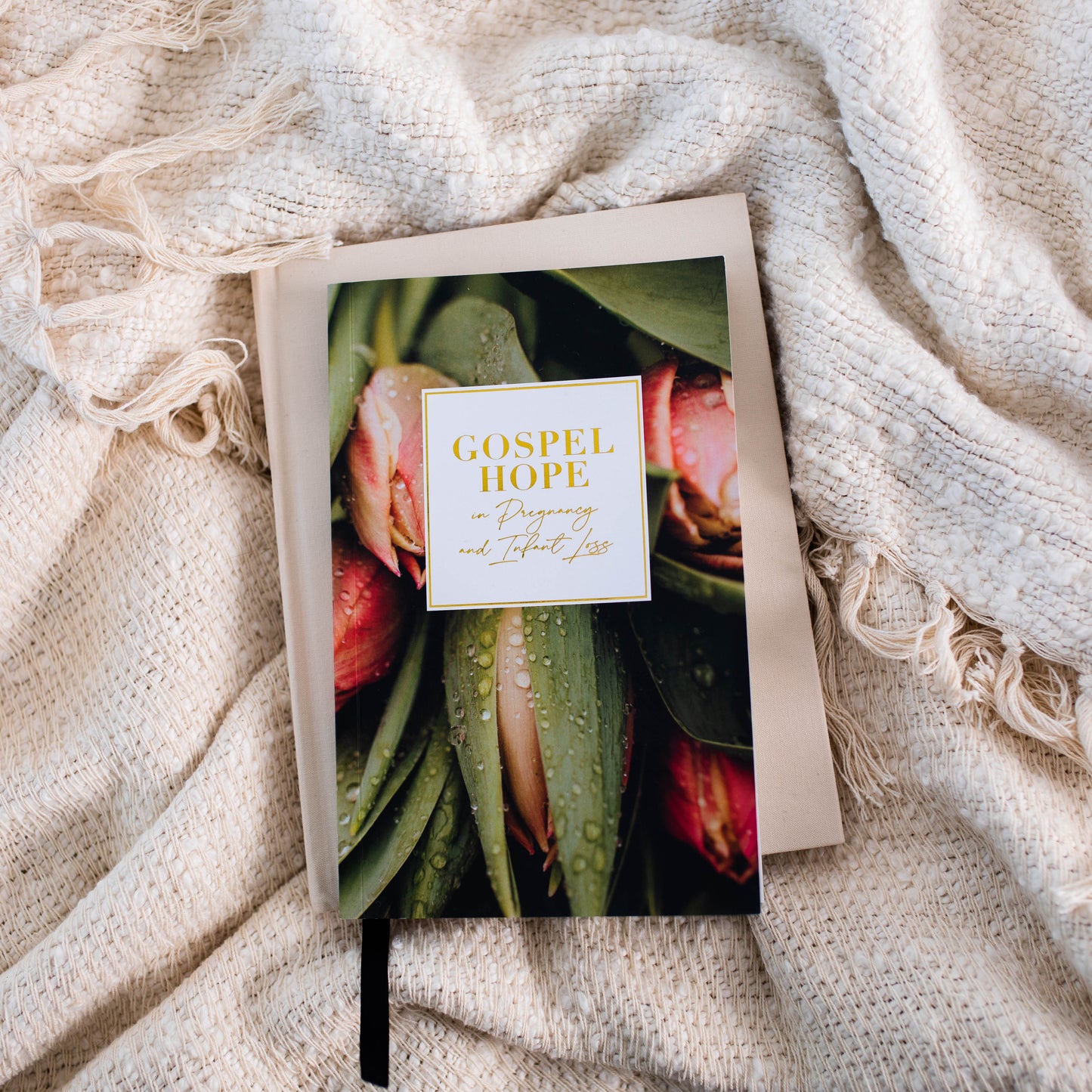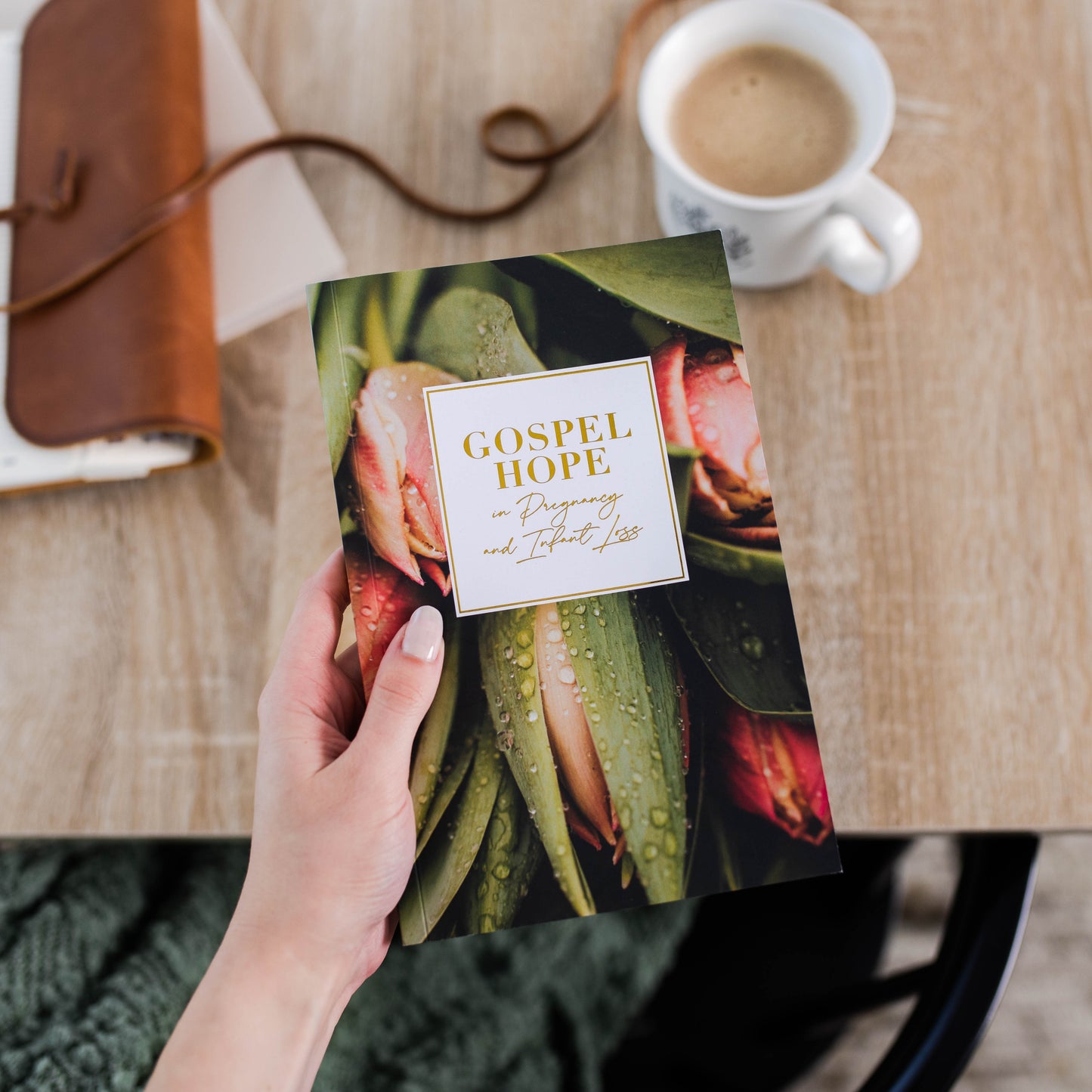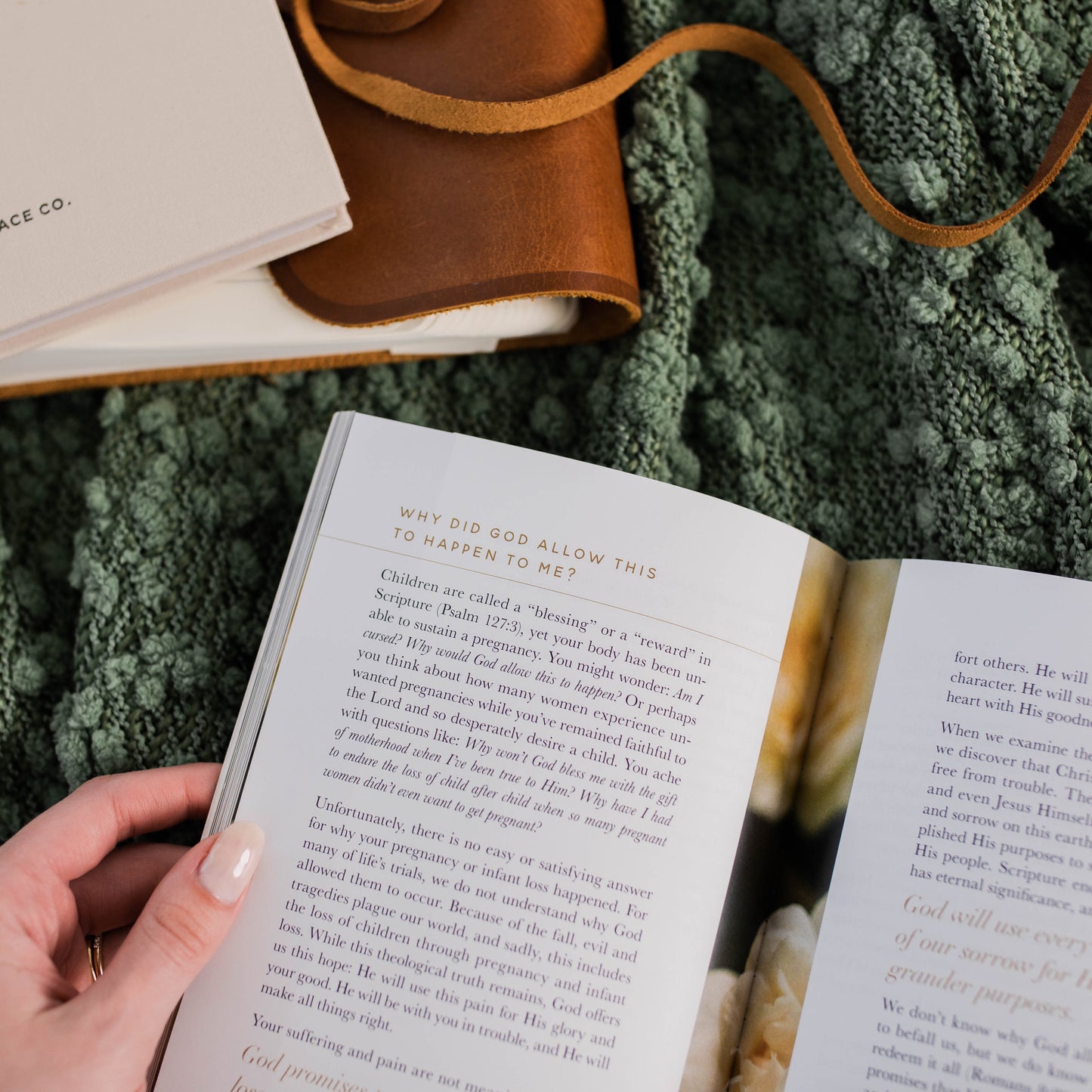 Great!
Perfect gift when you have no words.
Gospel Hope in Pregnancy and Infant Loss
I keep it on hand to share with mothers who are experiencing this kind of loss.. it is an excellent resource and I have gotten only positive feedback on how it brought help and comfort and healing... I havent seen anything that equals it in beauty, truth, and size - long enough to help, short enough to be read. A perfect gift when you dont know what else you can do for them!
Hope in Heartbreak
As a nurse who regularly takes care of families after they have lost their baby/babies, I am GRATEFUL for this resource. Often these mommas are hopeless, angry, fearful, etc and our only hope for them to have peace is Jesus himself. I cannot wait to dive further into this book and share Gospel truths with them. I'm even considering buying multiples to give to these families.
Very encouraging read
Very encouraging devotional to help work through your emotions and find encouragement in scripture. After two miscarriages, this book helped me to find rest and healing in Christ. I ended up buying the book for two friends who recently had a miscarriage.
Wonderful Resource
I got this booklet when I found out halfway through my pregnancy that my baby had a severe heart condition. He passed away a few weeks ago, but this resource has been an excellent help for me during this difficult time!