Regular price
$12.00
Sale price
$5.00
Unit price
per
Sale
Sold out
This Encouragement for Postpartum Verse Card Set was designed to help postpartum moms cope with the unique challenges they face in the weeks and months after birth.
This set includes ten, 4"x4" cards. One side of each card contains Scripture and the other side has an encouraging truth from God's Word to lift you up in times of loneliness, exhaustion, fear, and more.
Grab a set for yourself or gift it to a new mom who needs a little extra love and encouragement! 
View full details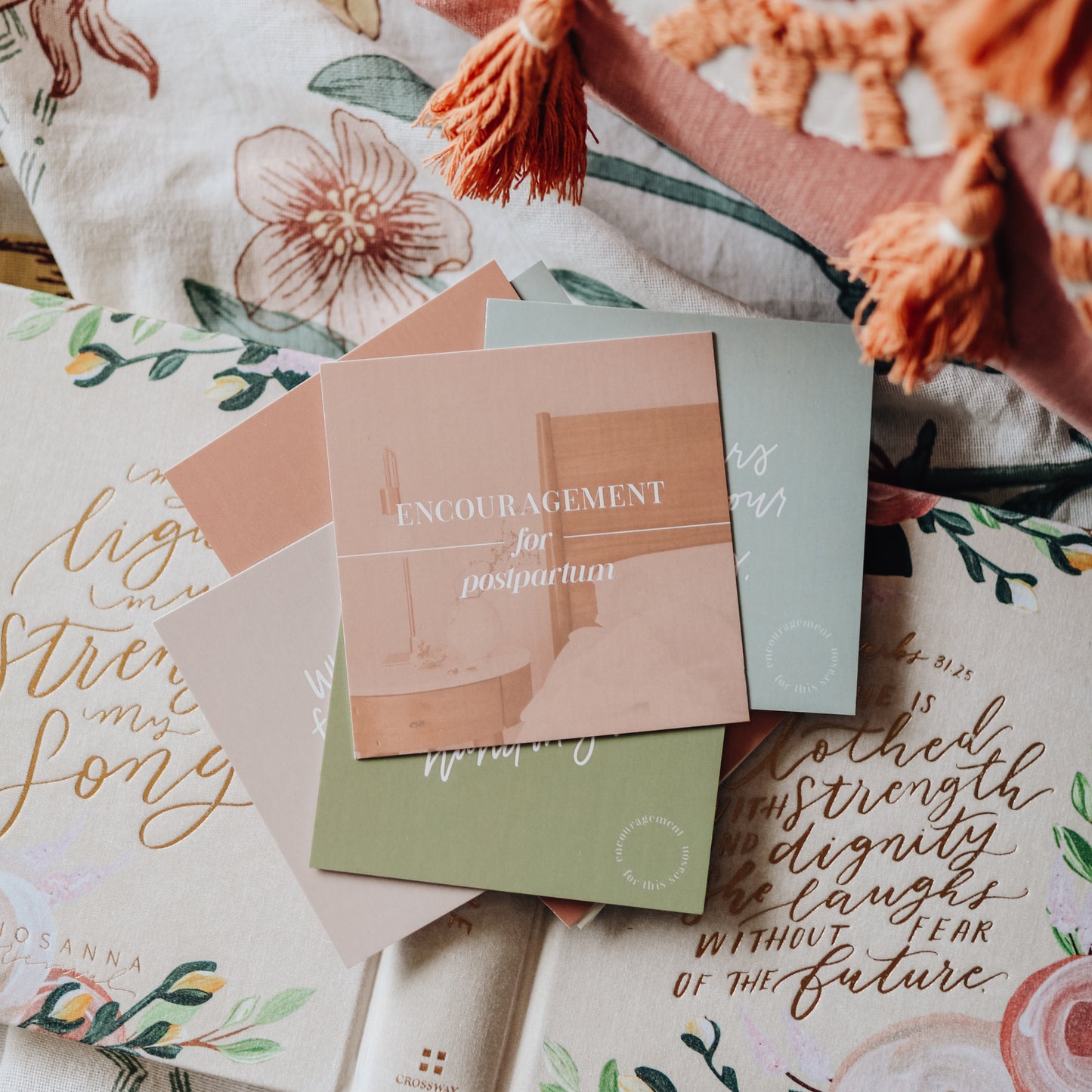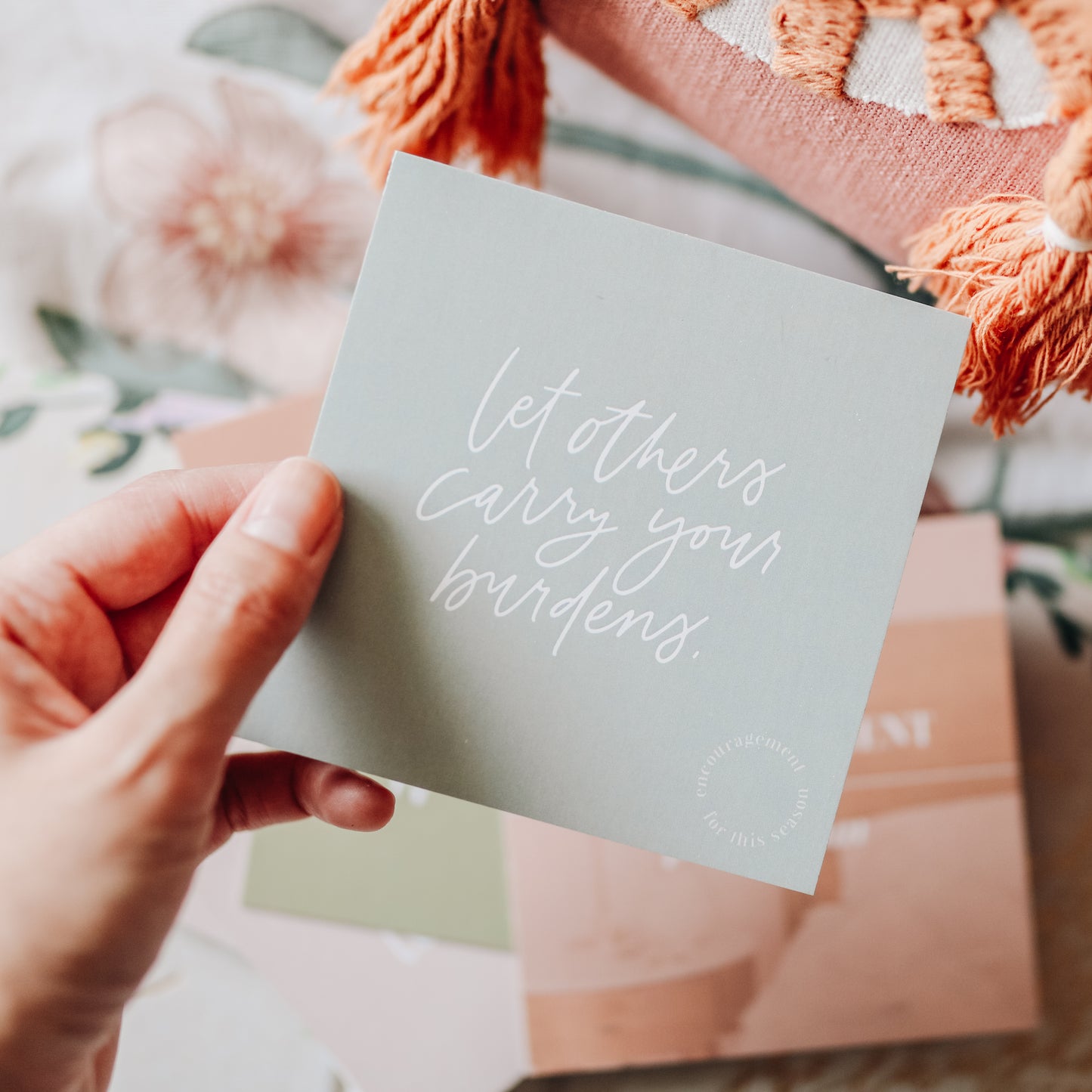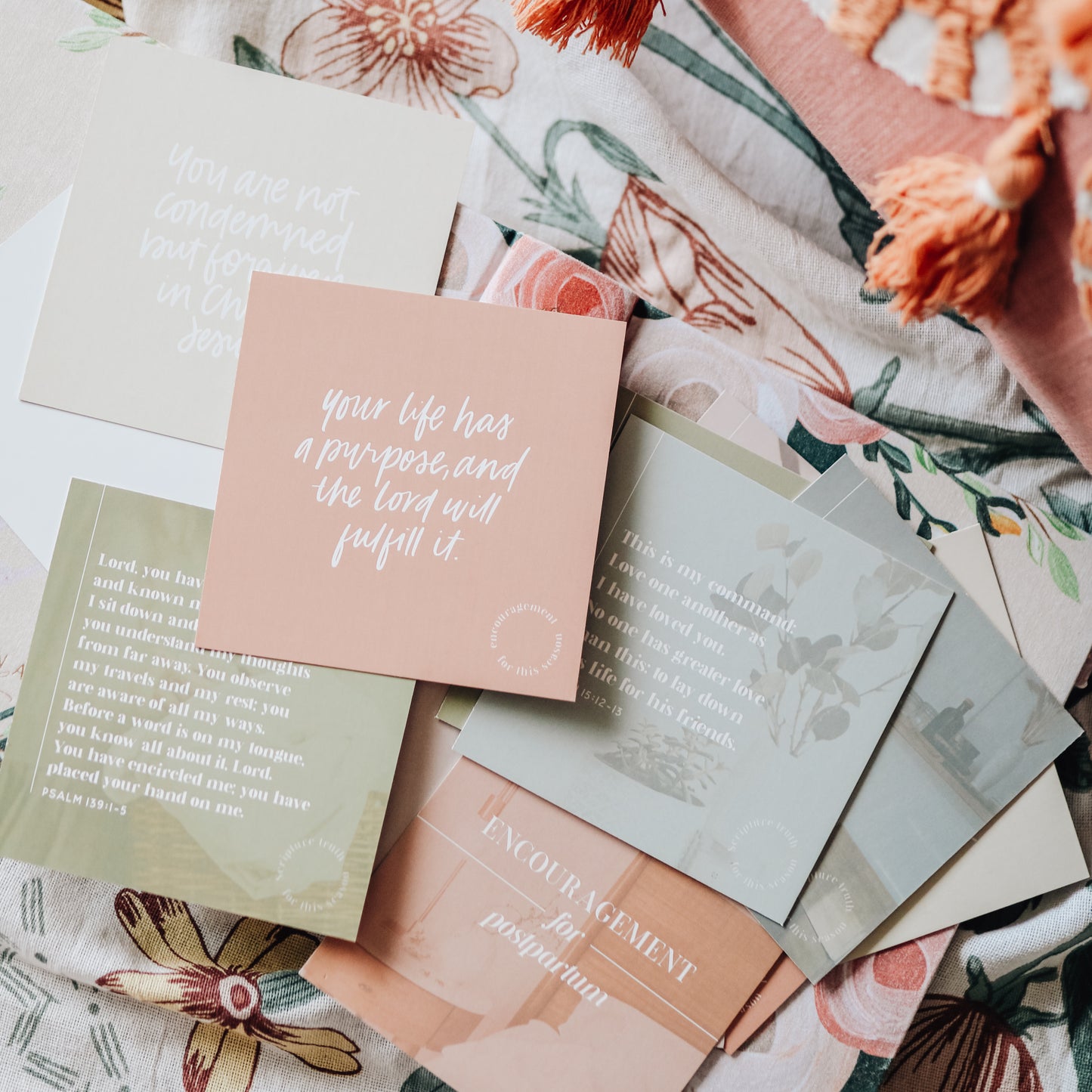 Encoragement for Postpartum
I work at a pregnancy center in Florida. We offer group and one on one classes. Always share this cards with my new moms. They love all the encouragements.
Love this
I always include these in a baby shower gift and they have been a hit. Women need to be reminded how amazing the Lord made us to bare children and these cards do just that!
Excited to gift
Would have loved these for myself, and still will several months after birth. Excited to gift.
Beautiful baby shower gifts
Gave a set of these cards to two girls in my small group as shower gifts (one has since met her baby, we're waiting for the other to arrive!) A very thoughtful and loving gift for a new mom, they were well received. A gift specifically for mom on a time when it's all a flurry about baby, that you don't see in other places.
And in the future when my husband and I have children I would love a set myself!
Love!
These cards are perfect small gifts to new moms and I plan to use them myself too!