Regular price
$20.00
Sale price
$10.00
Unit price
per
Sale
Sold out
We are called, as believers, to worship the Lord, but what does this look like practically in our everyday lives? How do we worship God in every season, including seasons of pain and suffering?
Praise is an in-depth study of Psalms 91–120 that helps us understand how we can live worshipful lives throughout every season of life. This study encourages our hearts to give God glory and spread His glory over the earth as we share the good news of Jesus Christ.
This study is 6 weeks long. Each week includes 5 days of study with study questions. Each week also includes reflection questions and verses for Scripture memorization, as well as a hymn inspired by one of the psalms from that week to encourage deepened worship.

This study will:
Aim to stir your affections for the Lord

Encourage you to rest in the might and holy character of God 

Point to Jesus, who is the fulfillment of Psalms

Remind you of God's love, the hope of the gospel, and the greatness of God, who is worthy of our praise
Special resources within the study:
Study Suggestions 

How to Study the Bible 

Attributes of God 

Timeline of Scripture 

Metanarrative of Scripture 
Key themes or topics covered: praise, holiness, glory, reverence, and more
Details (size of book, number of pages, general layout):
This study is perfect for individuals or groups.

Each week contains 5 days of study material, including daily study questions, a weekly memory verse, and weekly reflection questions.

Measures 8" x 10".

Includes 176 pages.
View full details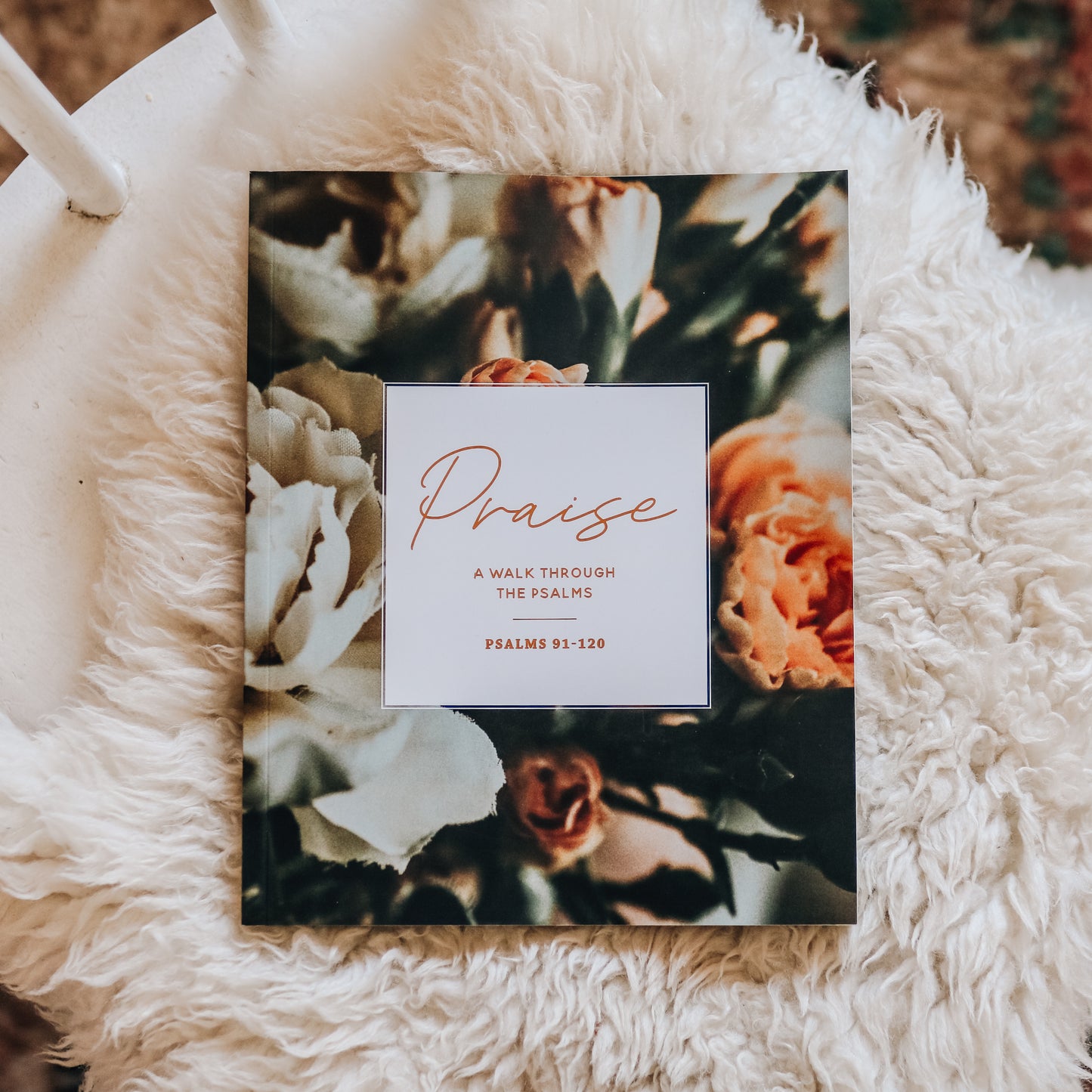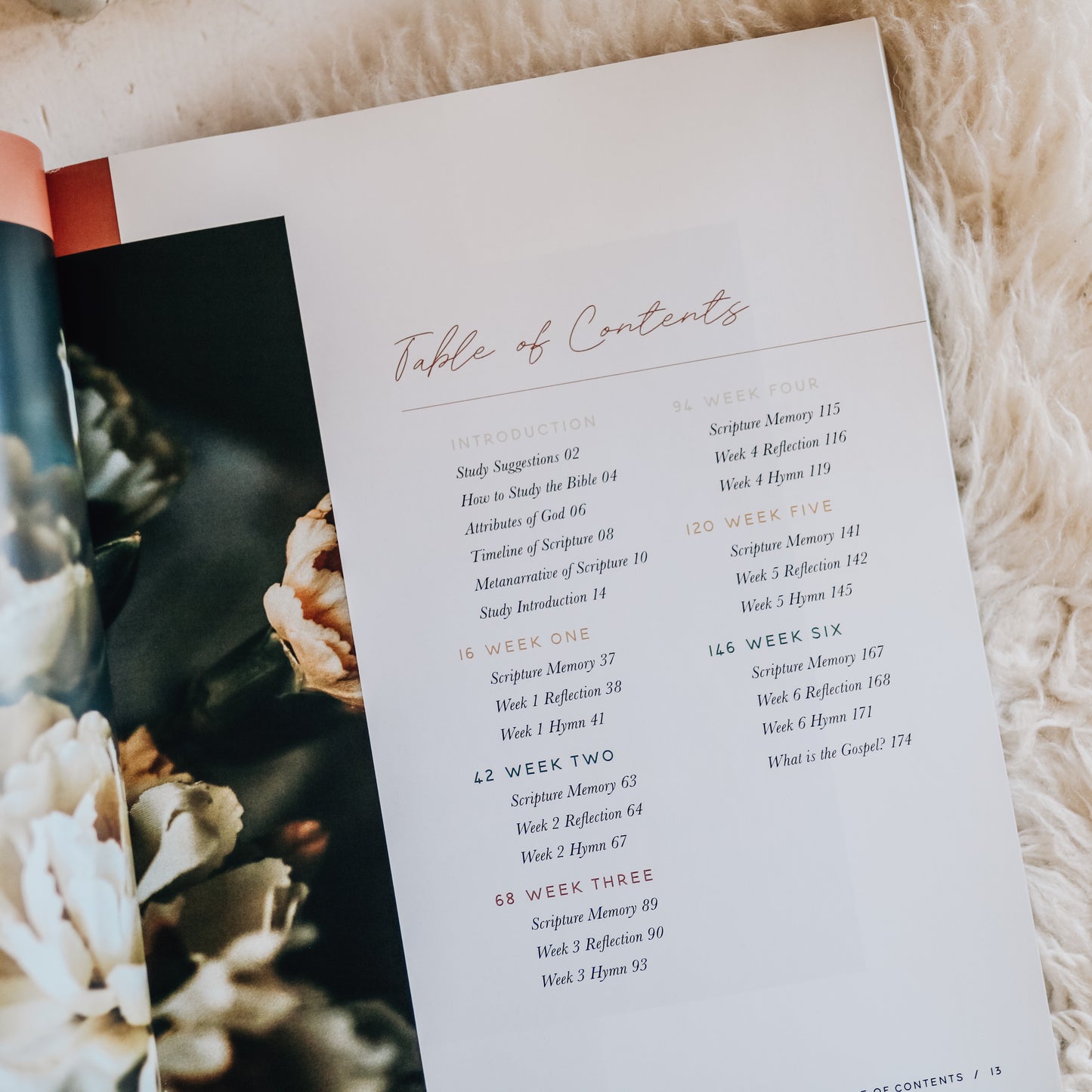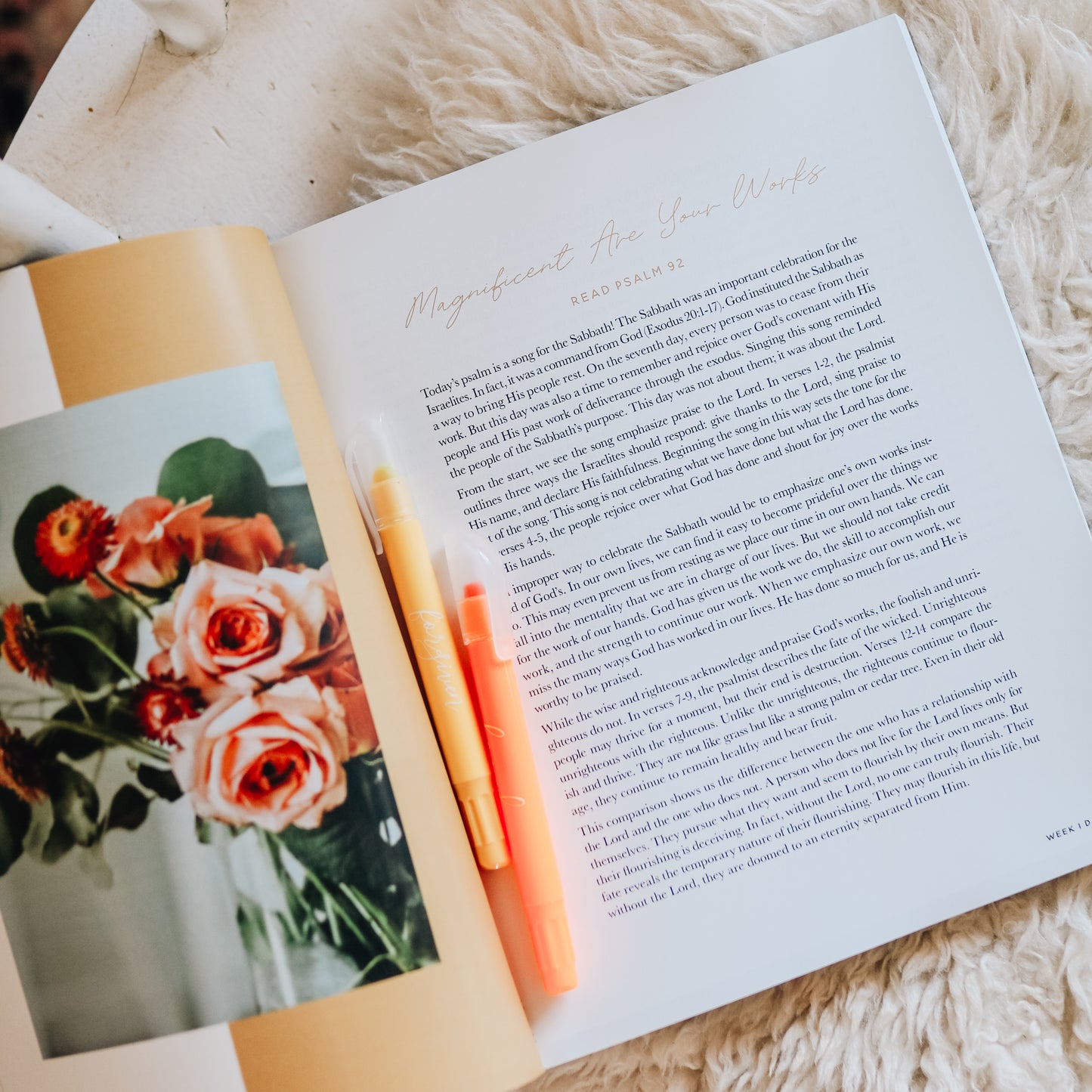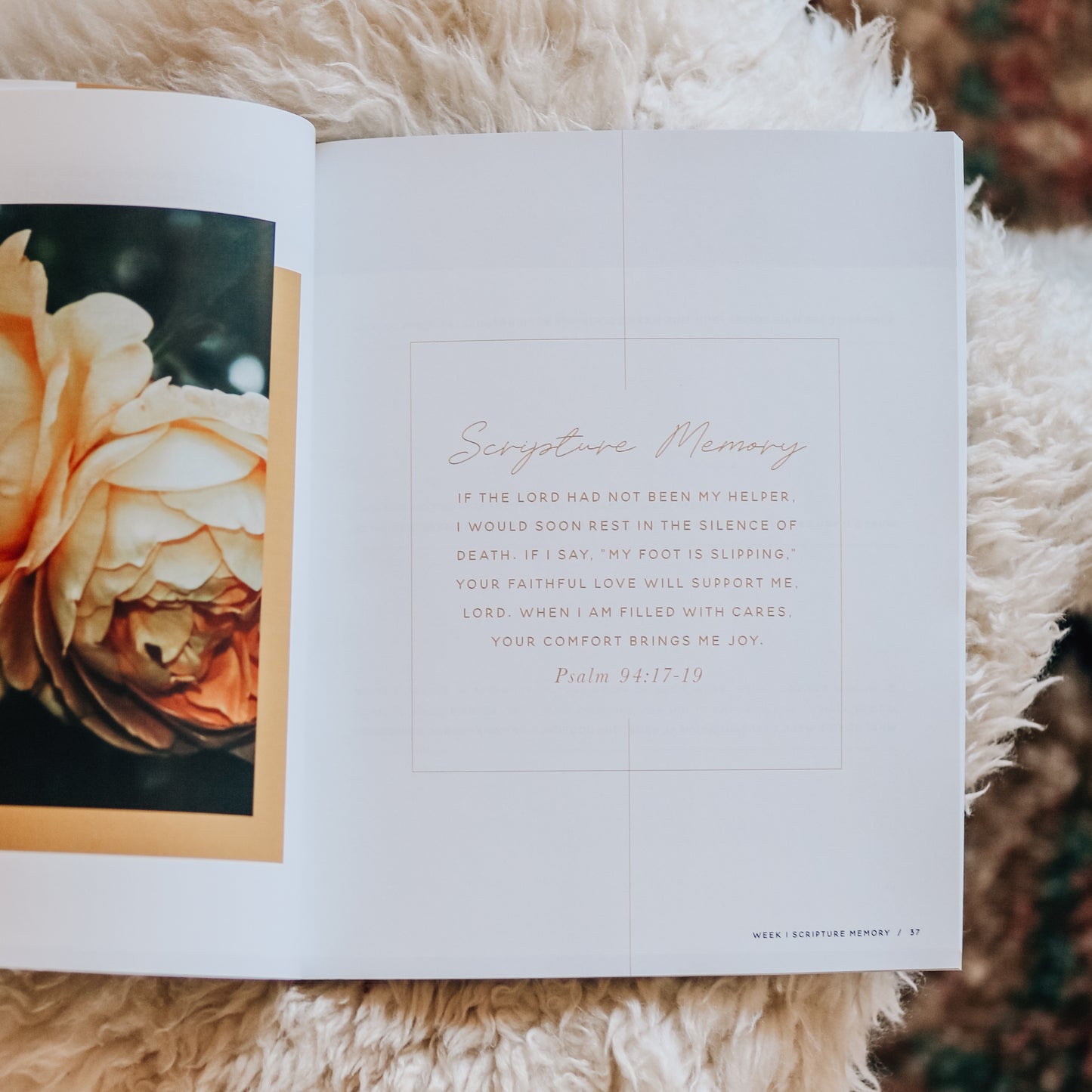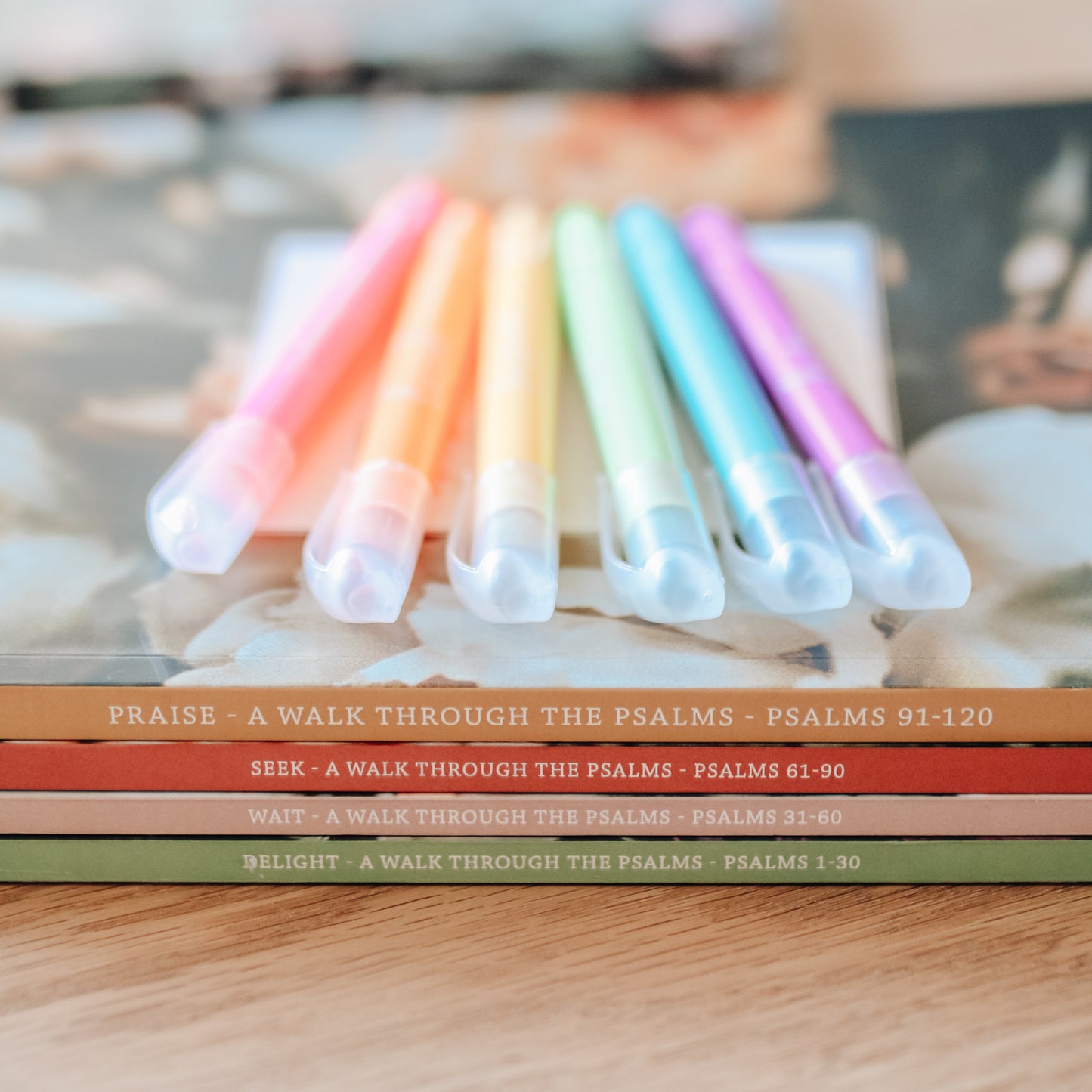 God ordained Study
Over 60 ladies in our church just finished walking through this study. With so many psalms of Zion and God's proclamation that His covenant with Abraham, Isaac, and Jacob was an eternal, unconditional covenant, I knew that God's timing for our study was sovereignly ordained to give us peace and hope during this time of terrorism and war against Israel. This study invites us to delight in worshiping the Lord of all creation and to proclaim Him among the nations.
Praise | Psalms 91-120
I was thrilled to see that this Psalms study was finally available ... I loved the first 3 of the Bible Studies of the Psalms & I knew I would love this just as much, so far I am loving this one, too. I knew that The Daily Grace Co wouldn't disappoint ... y'all are my go to for my Bible Studies, actually for most of my Christian purchases, Thank you for another great addition to my Christian library!!
He is Worthy
I love it so far! I have so much trouble lately staying focused. This helps me with that. He is so worthy of our best! I also love the list of God's Attributes in the beginning. Thinking and praising Him, gets my focus myself.
So good for the soul
This has been such a great addition to my daily routine and devotion. I love the way the study breaks down the psalms.
PSALMS!!
This study is beautiful and as usual, I am excited to have the digital version to go with it. TDGC never disappoints! I'm loving the way they organize all the wonderfulness there is to learn in these studies.