Regular price
$12.00
Sale price
$5.00
Unit price
per
Sale
Sold out
This Prayers for My Children Card Set was designed to help you pray for your children.
This set includes 7 cards measuring 4" x 4" each. Each card focuses on praying a specific thing for your children and provides Scripture to read and pray as well. Keep these in your Bible, put them on a notecard ring, or hang them somewhere you will see them often.
Grab a set for yourself, or gift the set to a friend who needs a little extra love and encouragement!
View full details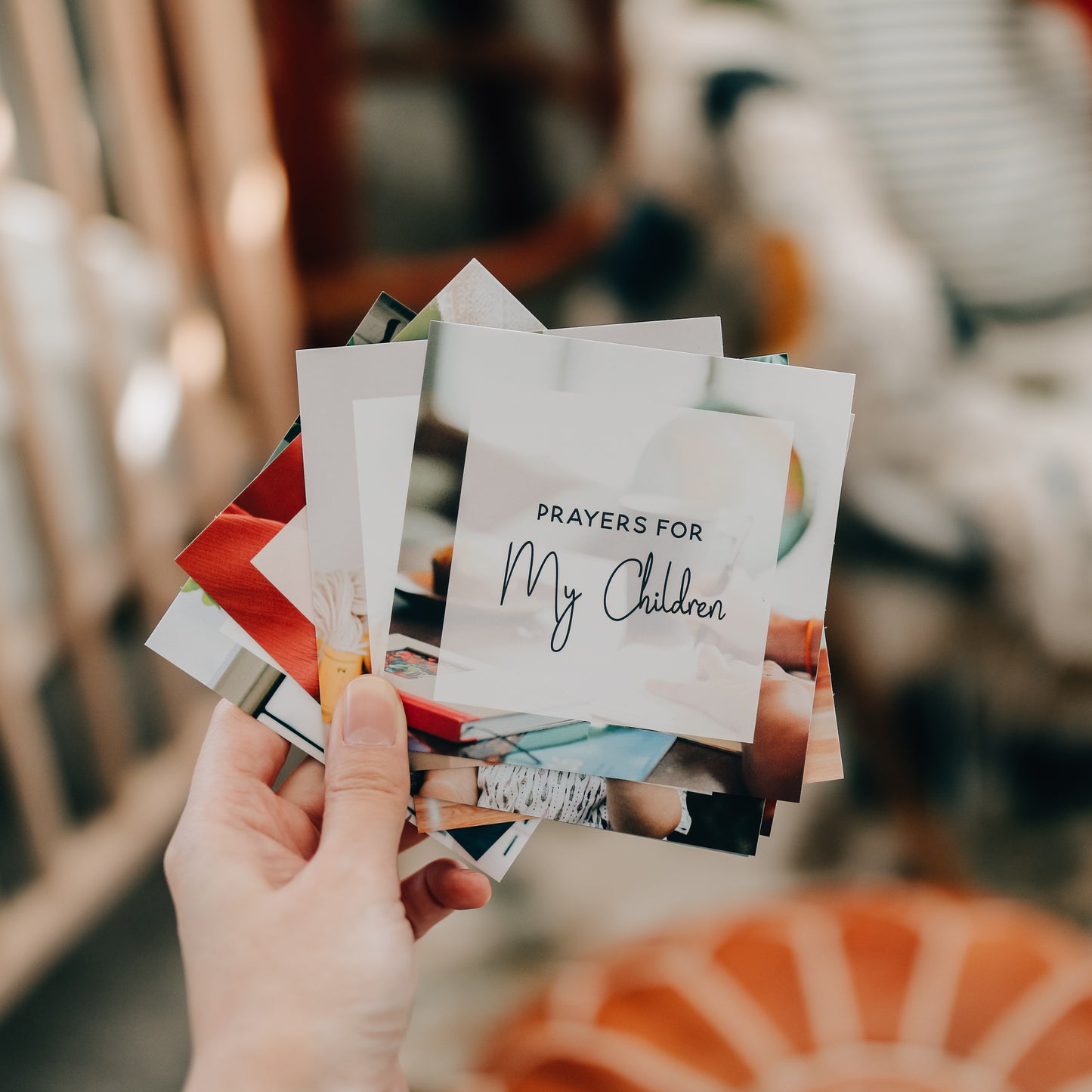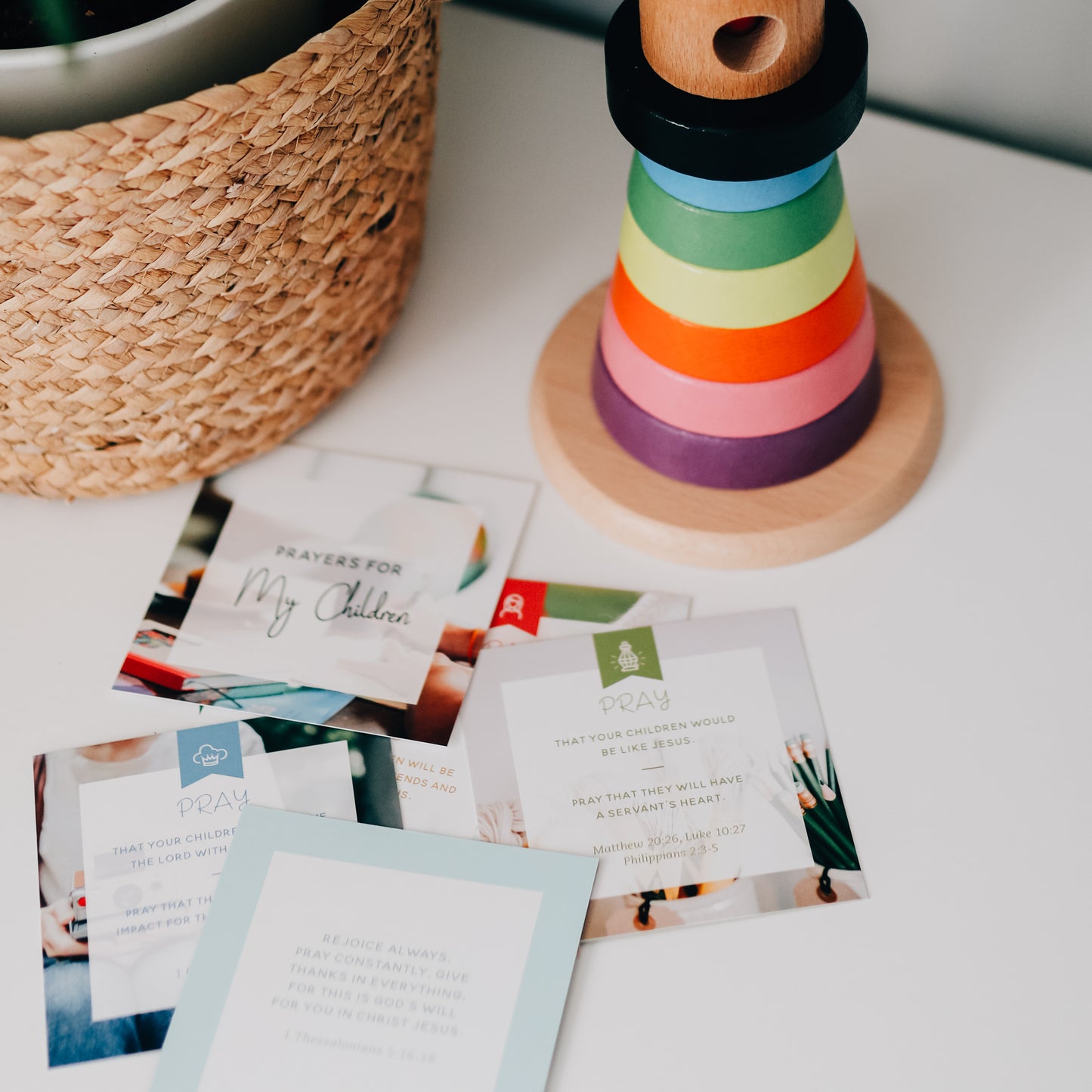 So helpful
These are so handy to keep on my nightstand for a quick reminder to pray for my kids. I bought them for some of my mom friends!
Love these
Love these prayer cards! Use them everyday
These are wonderful!
I'm going to admit that I'm not the best at coming up with specific prayers for my kiddos-- these prayer prompts with scripture have been SO helpful in focusing my prayer.
Goal for 2023
My goal for 2023 is to have a better prayer life. This will definitely help me with that goal. Aweesome cards!
Just what I needed
I feel like sometimes we get lost in how or what we want to pray for when it comes to our precious children. These prayer cards were just what I needed to help with praying over my children.