Regular price
$12.00
Sale price
$2.00
Unit price
per
Sale
Sold out
This Prayers for the Church Card Set was designed to help you pray for your church.
This set includes 10 cards measuring 4" x 4" each. One side of each card contains Scripture, and a prayer prompt is printed on the other side to help you pray specifically and intentionally for the Church.
Grab a set for yourself, or gift the set to a friend!
View full details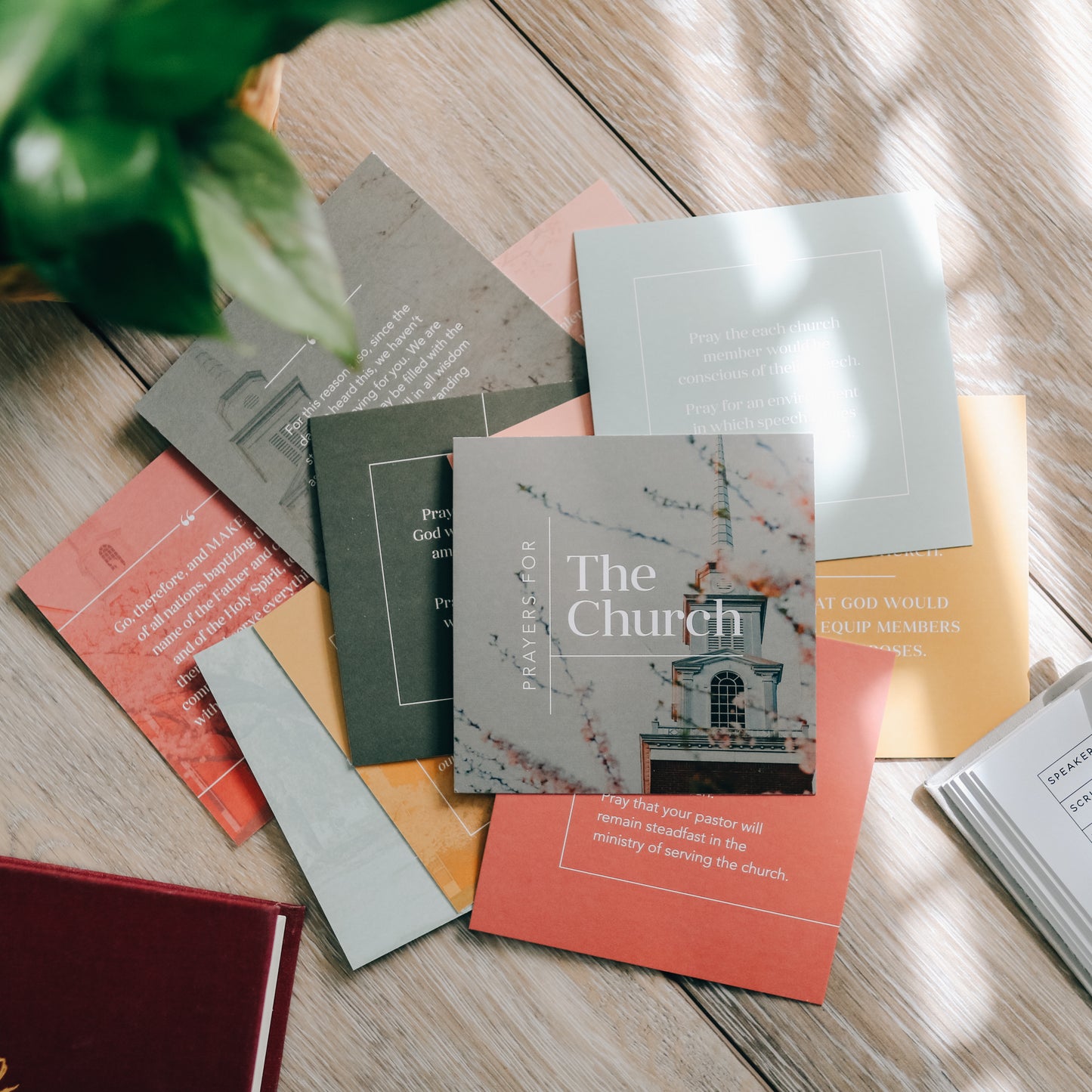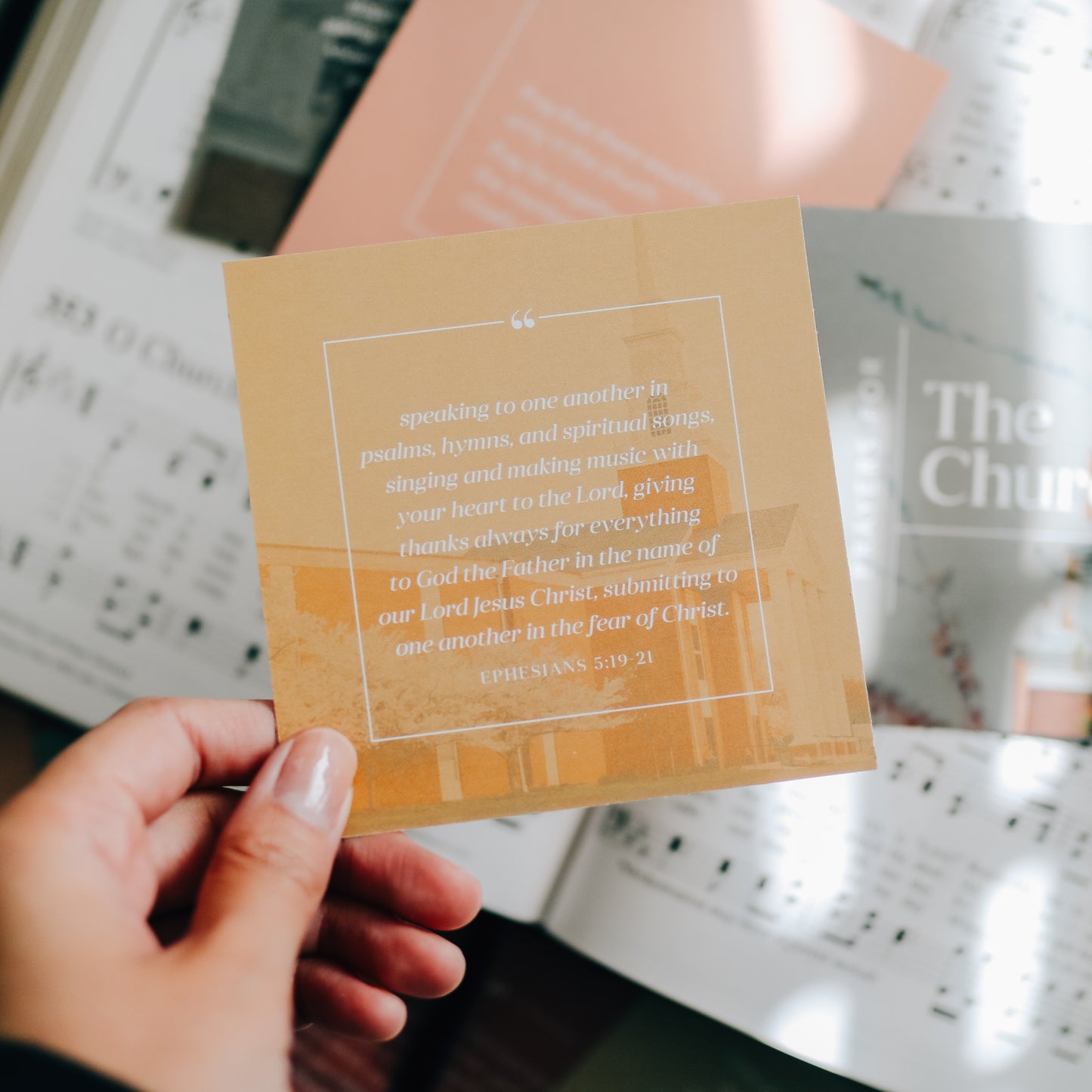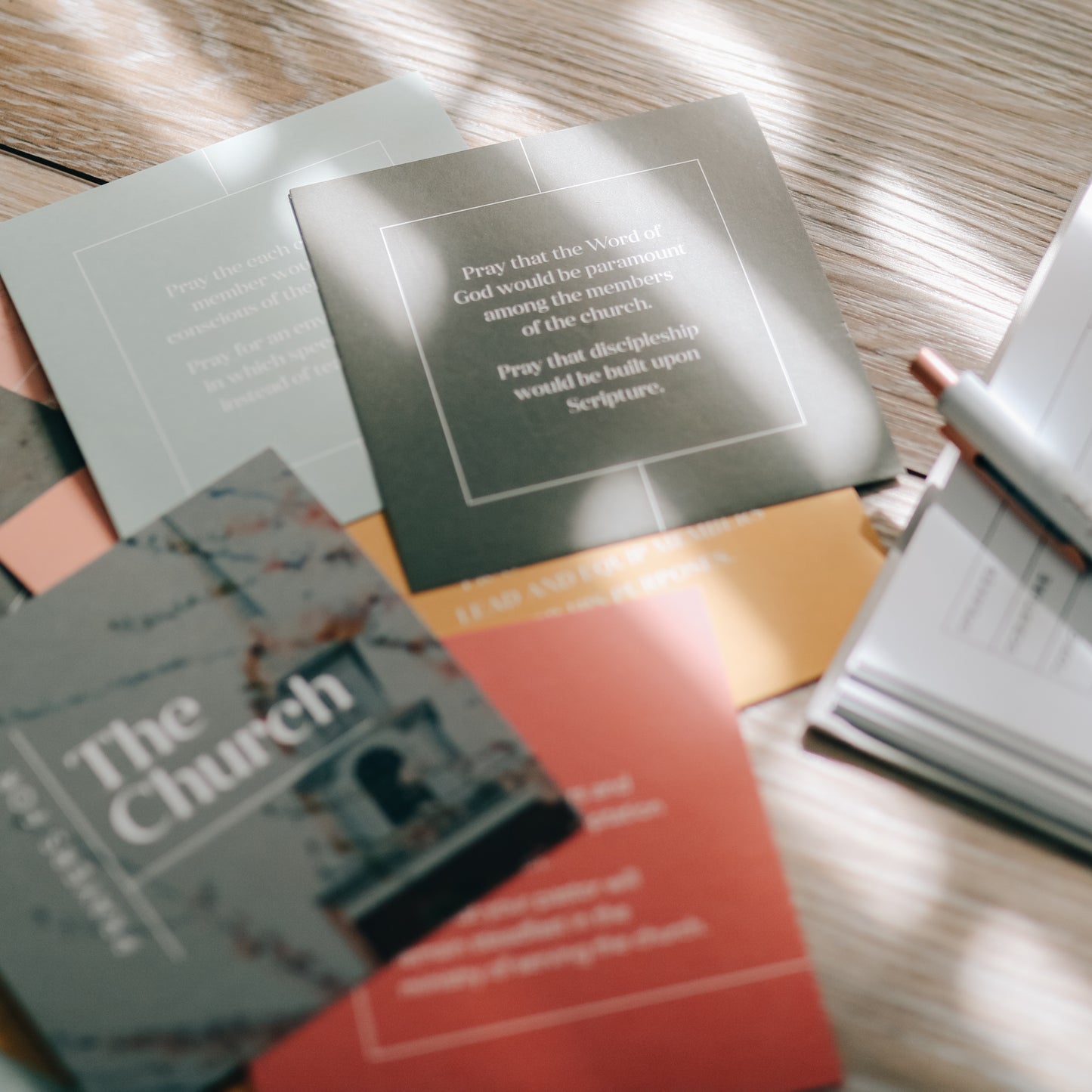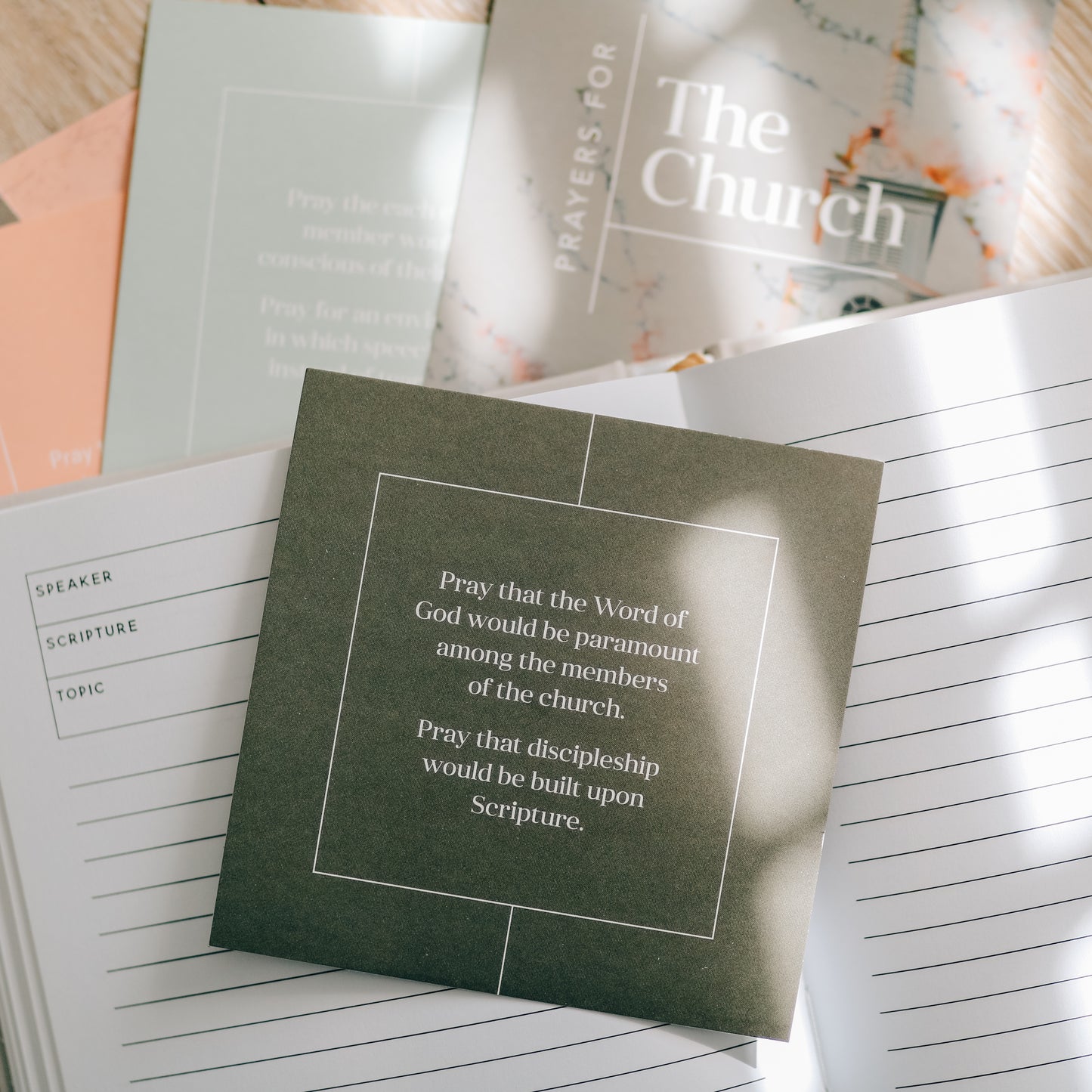 Inspirational prayer card set
These prayer cards make a great gift for a prayer warrior! They are the perfect reminder to be lifting up the body of Christ and praying for the church.
Beautiful reminders to pray for my church.
I love these little cards. It is easy for me to forget to pray for my church and these such good reminders. I especially love the Bible verses to go with the prayers. I believe that praying God's Word is so effective. Ephesians says that the sword of the Spirit is the Word of God, and Hebrews says that the Word of God is living and active, sharper than any two-edged sword.
Amazing Prayer Tool!
I bought these payer cards to use for a Women's Bible Study group. This prayer card pack is an amazing resource to bring us closer together to pray for our church & leaders. I also love the verses that are on the back of each prayer card. It's an amazing prayer tool!
Beautiful Word and Design
Thank you for creating such a beautifully designed card, with the Word so meaningfully expressed. May the Church be lifted into Revival as all prayed are lifted high.
Scriptural reminders
I love the scripture references and related prayer prompts that allow me to be biblically purposeful in praying for my church family. It is growing my love for them. Thank you!