Regular price
$20.00
Sale price
$10.00
Unit price
per
Sale
Sold out
Preaching the Gospel to Yourself | 4 Week Study
The gospel is the good news of Jesus Christ. When we think of preaching the gospel, we might think of sharing it with a non-believer. But the gospel is something that all believers need to be reminded of every single day. This study will look at how we can practically grow in our faith as we preach the gospel to ourselves.
Preaching the Gospel to Yourself is a 4-week study that equips believers to:
Understand how to look at Scripture through the lens of the gospel.

Apply the gospel to areas such as work, social media, friendship, anxiety, and seasons of waiting.

Recognize how the gospel brings lasting hope to even the most difficult areas of life.
Special resources within study:
Preach the Gospel to Yourself: Scripture by Category

Preaching the Gospel to Yourself in Prayer

True Identity in Christ

What is the Gospel?
Key themes: Community, God's Character, Seasons of Waiting, Discipleship, Gospel Fluency
Details: 
This study is perfect for individuals or groups. 

Each week contains five days of study material, including daily study questions, a weekly memory verse, and weekly reflection questions. 

Measures 8x10

Includes 116 pages 
View full details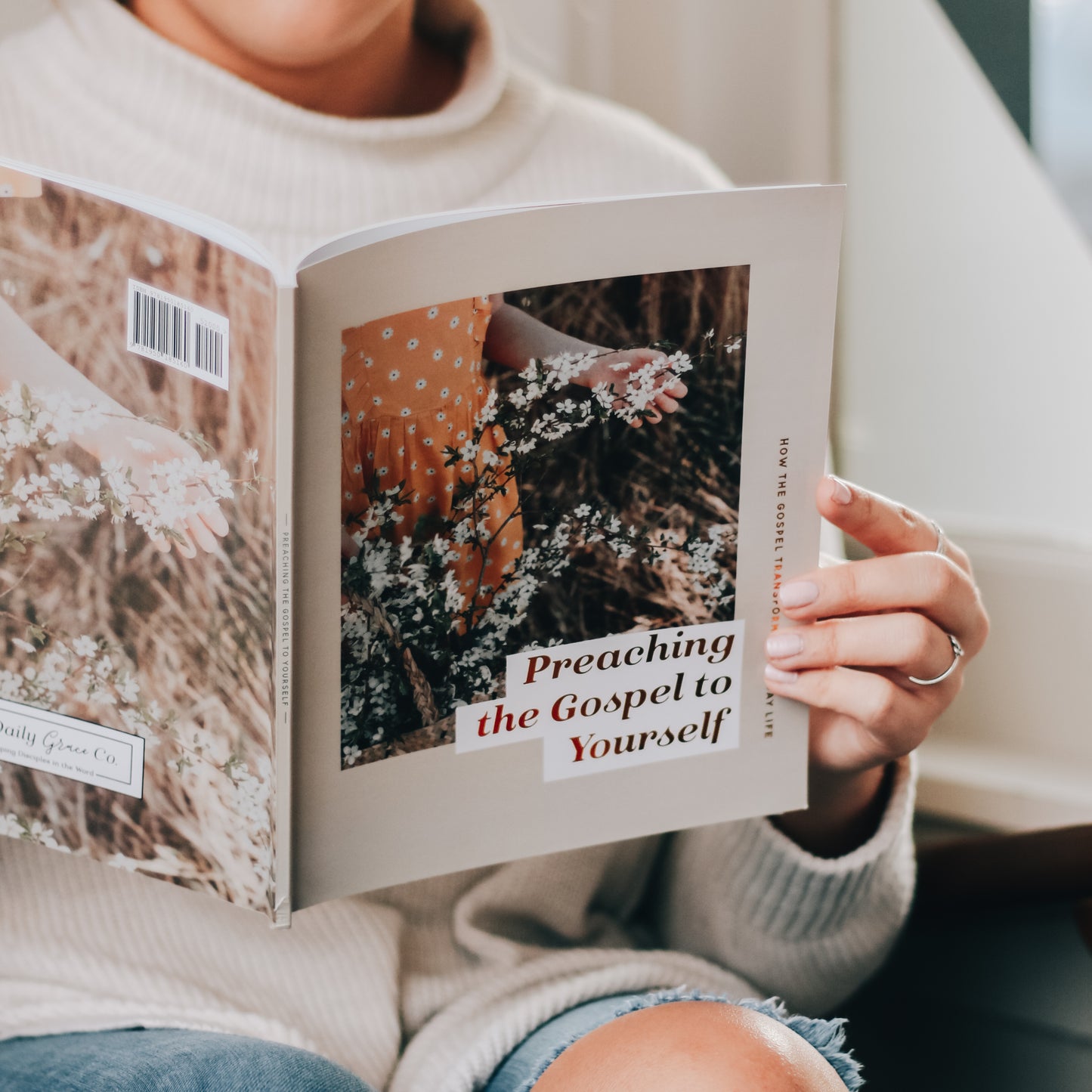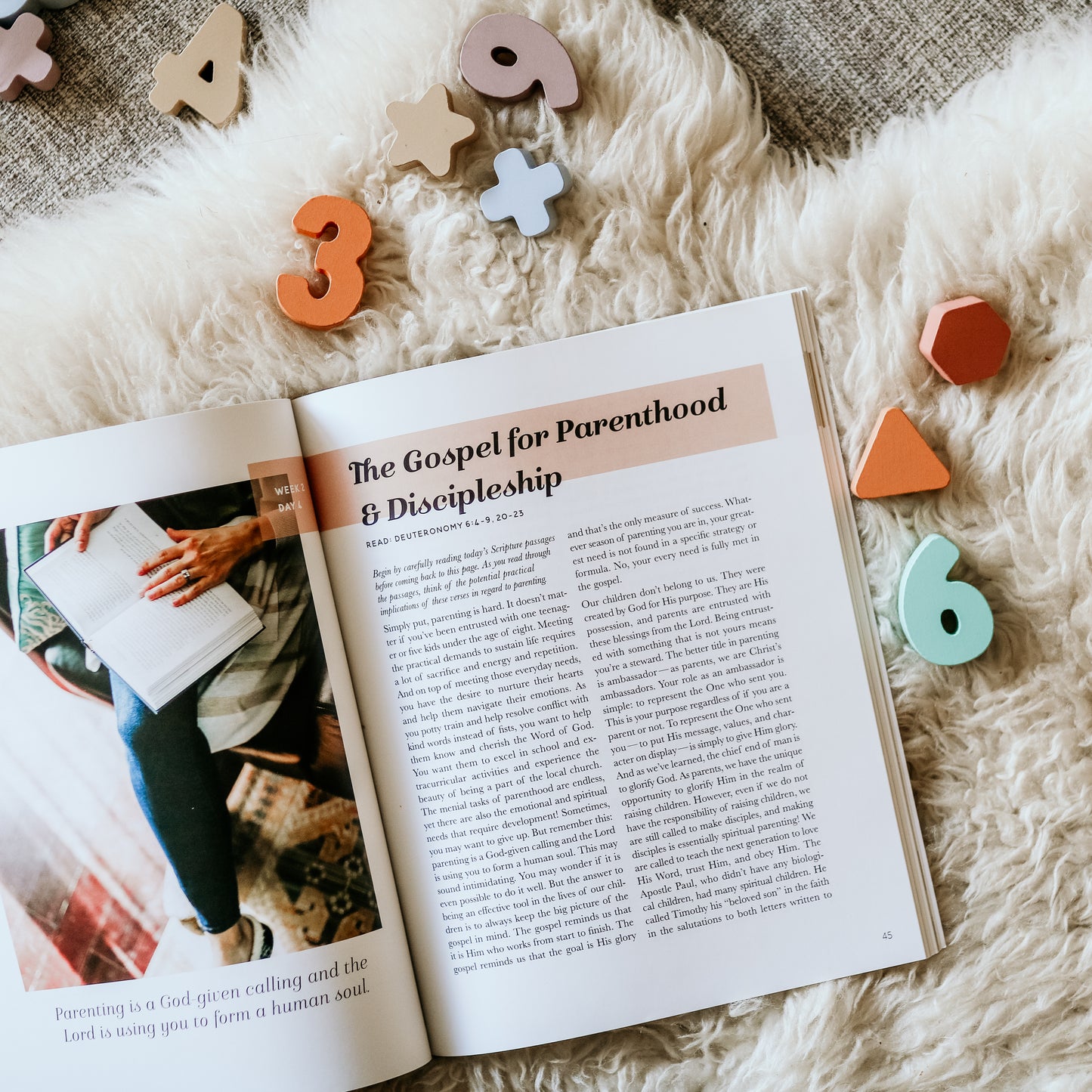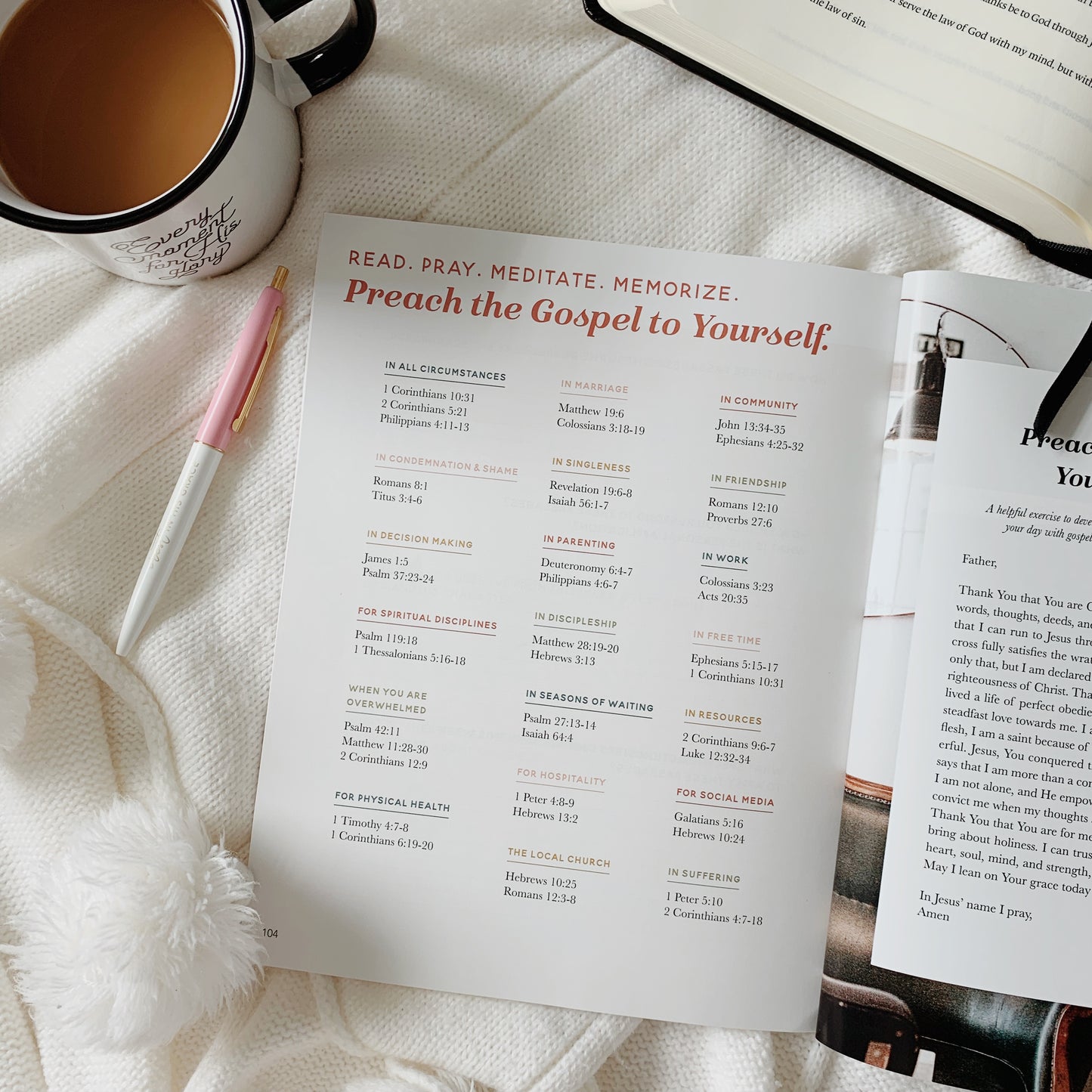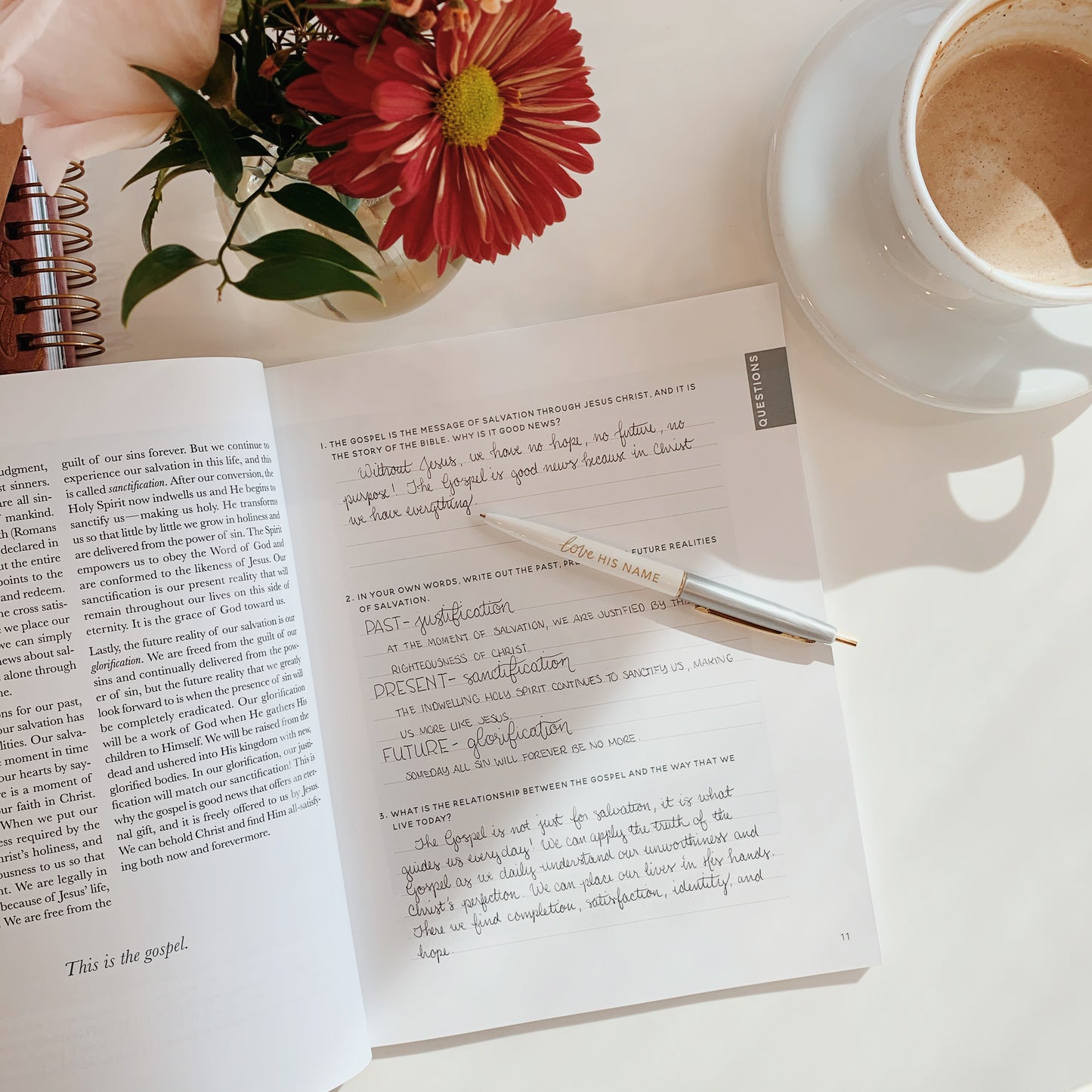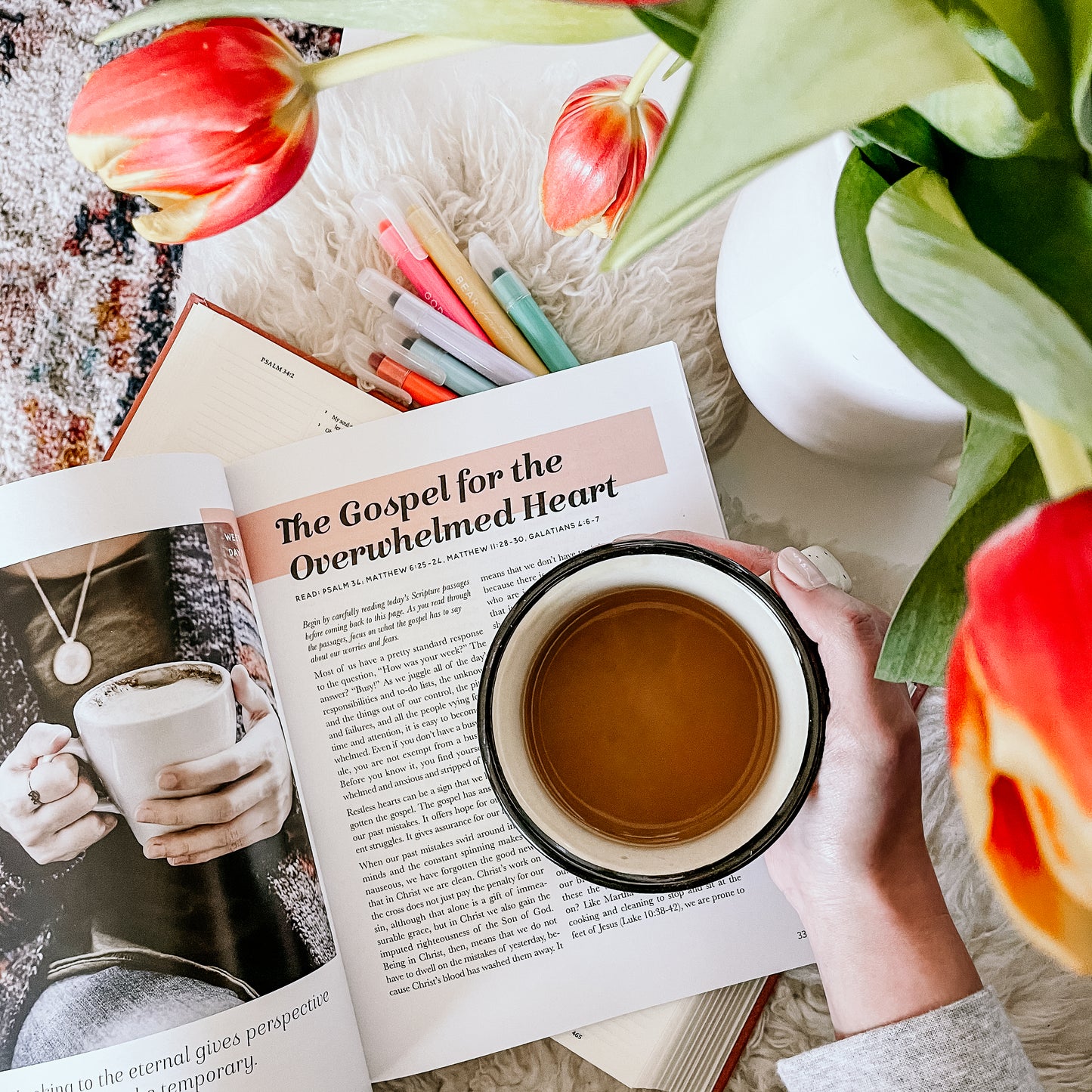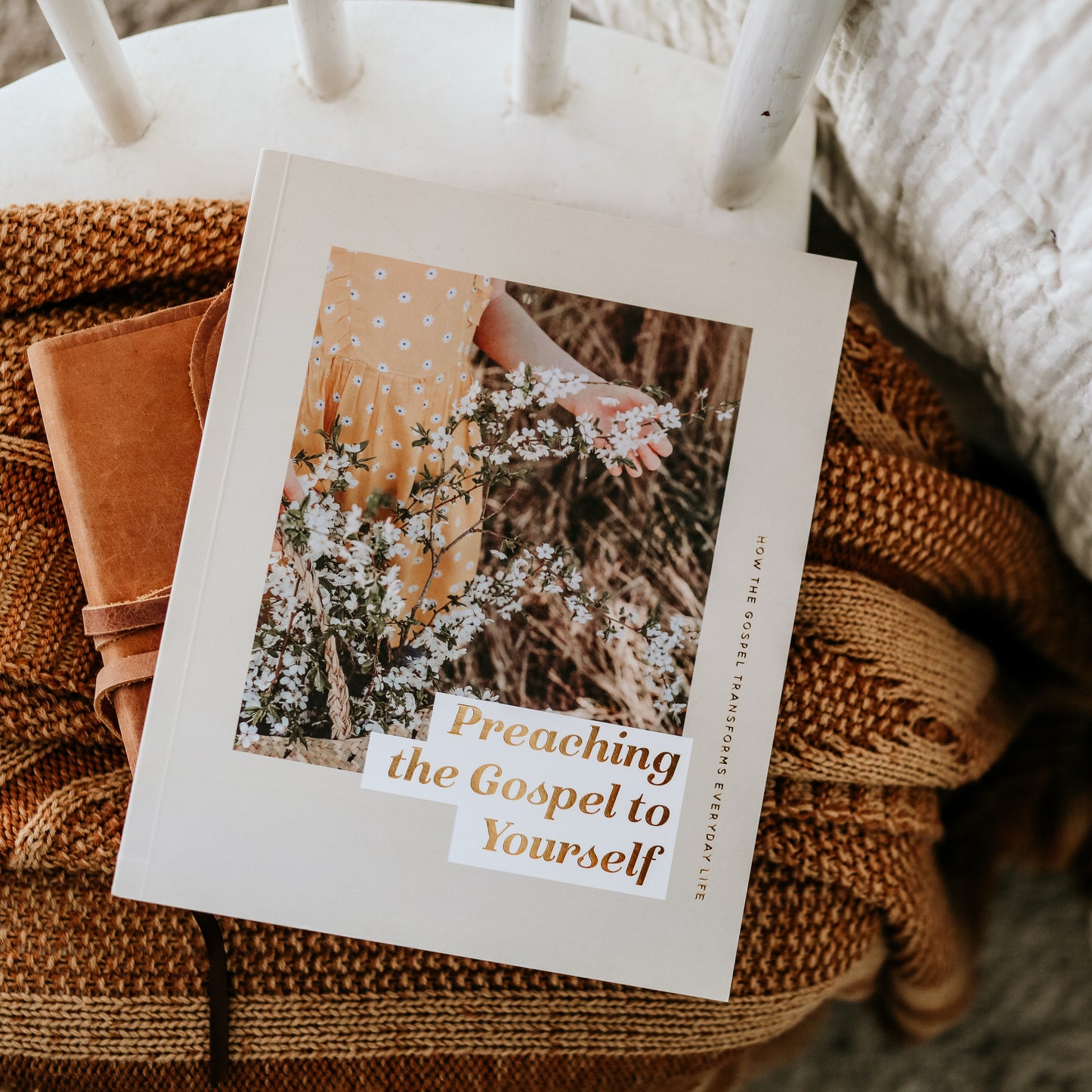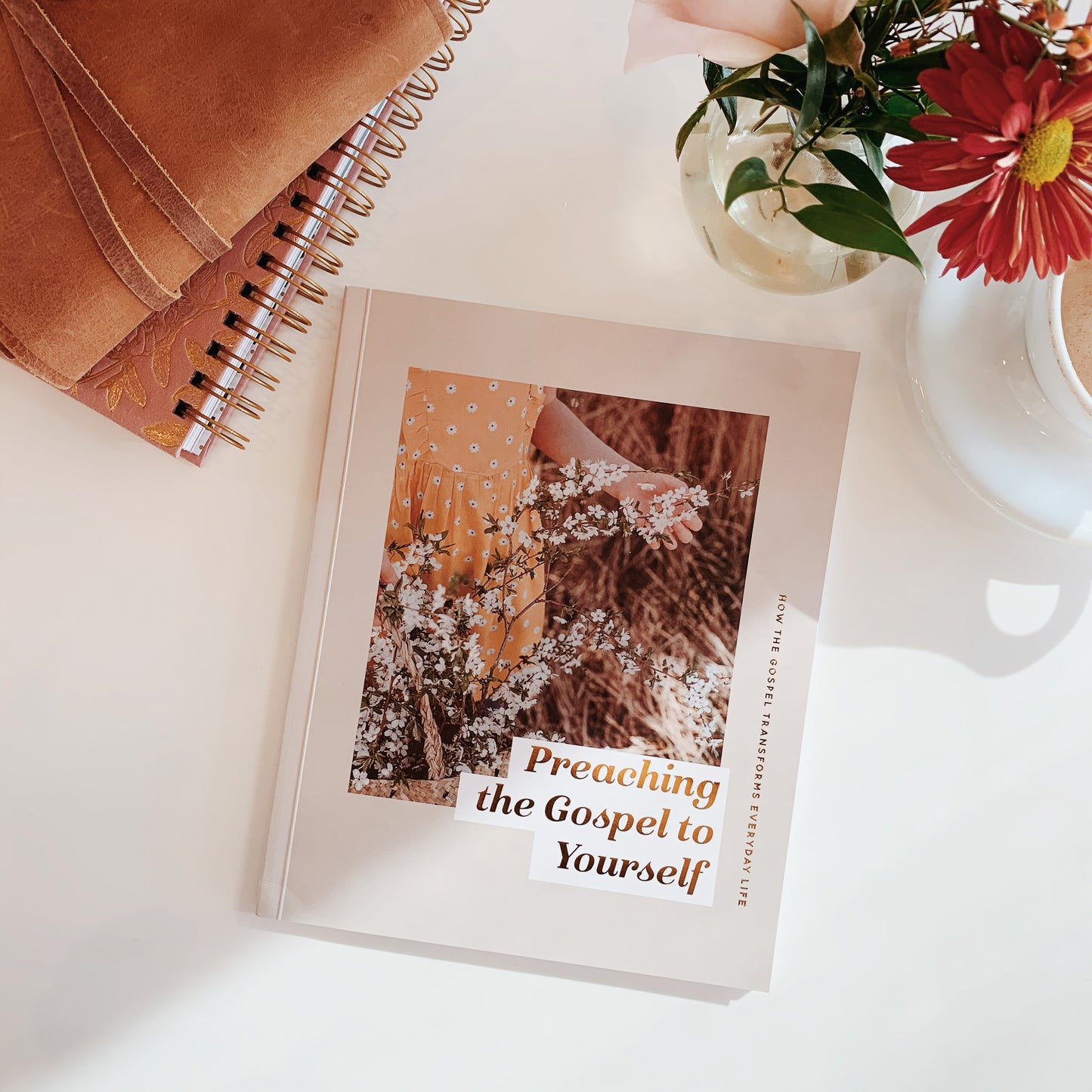 Excellent
This study is so rich. It's really helped me to think about and reflect on the Gospel and how it affects every part of my life.
So practical
I needed a gospel refresh in my life, to get back to the basics of what God has done for me and how I can glorify him. This study was exactly what I needed. I bought the book but also saved the study on the app. I'm going to do the study again next year.
Great Study!
This is a great study to get you back into the Word. I used it during a weekly Bible study to show the importance of knowing scripture. The importance of going back to scripture in all circumstances of your life. One of my favorite studies!
Love This!
I have really enjoyed this study so far! I will say I did find a few questions a bit hard to understand how to answer/what they were asking, but overall, this has been really great for helping me get a deeper understanding of the Gospel. It also really helped me during a time where I was feeling overwhelmed and anxious. We have a baby on the way in just a few weeks, and a month ago my husband got laid off. I was so worried about how we would be able to afford the rest of our baby things or if unexpected medical bills came up. My husband and I sat down with this Bible study together a few nights after he got laid off, and every passage that night was about anxiety. I really felt God put me in my place that night and a sense of peace that God was going to take care of us no matter what. Within a week of being laid off my husband got a new, better paying job. This study came into my life at just the right moment and gave me exactly what I needed. I highly recommend getting it!