Regular price
$16.00
Sale price
$5.00
Unit price
per
Sale
Sold out
This board book is all about teaching little ones to love God's Word.
It teaches basic facts about the Word of God like how many books are in the Bible, and it also seeks to establish a love for the Word of God by teaching that the Bible is true and the way that God speaks to His people.
This books seeks to teach children of all ages that God's Word is sweeter than the sweetest honey!
Written with the youngest children in mind, this 10-page book will engage your child in simple terms and with beautiful illustrations.
The board book measures 7" x 7", making it great for learning at home or fitting easily into a diaper bag for on-the-go!
Sweeter Than the Sweetest Honey Board Book is a durable board book that is perfect for children ages 0-3
View full details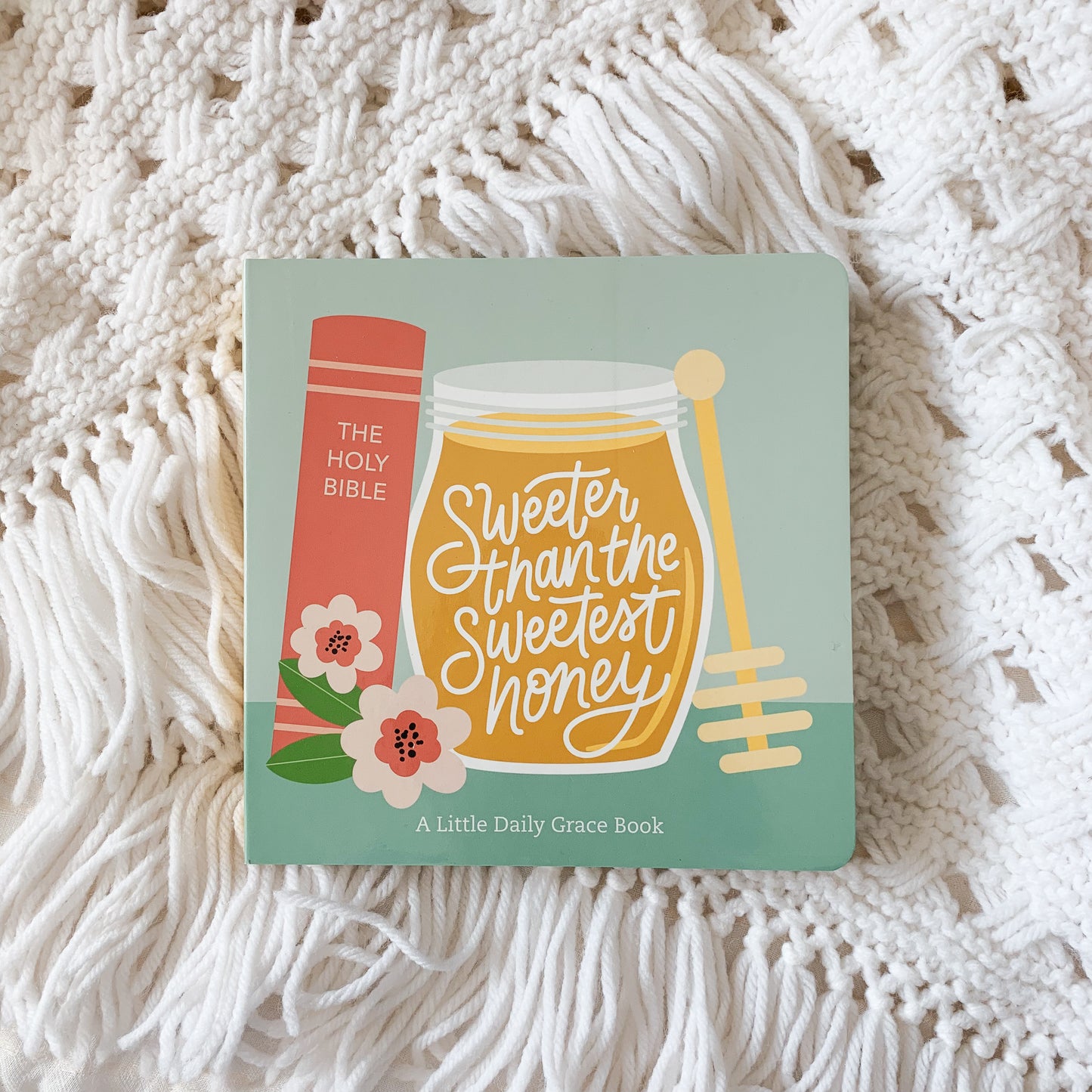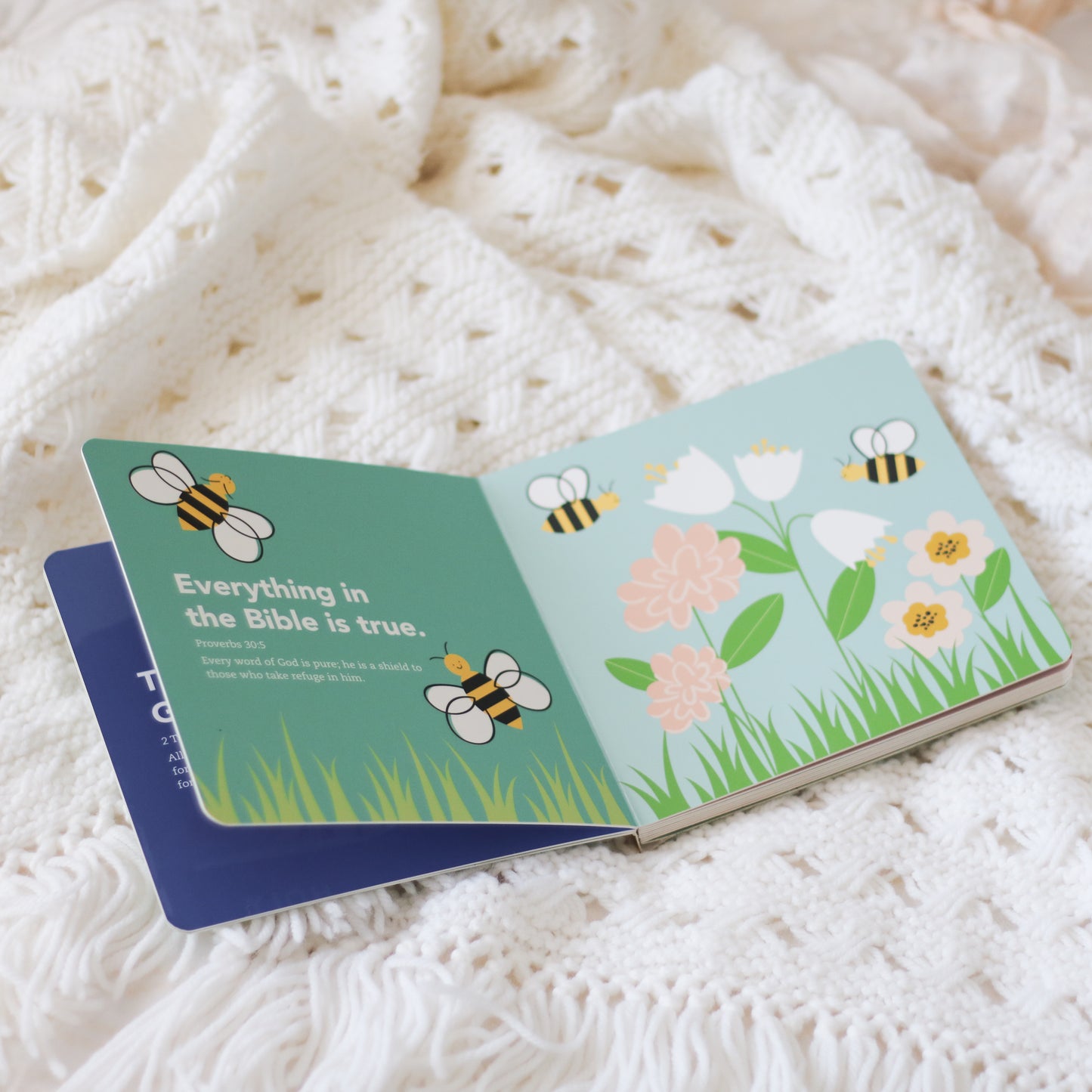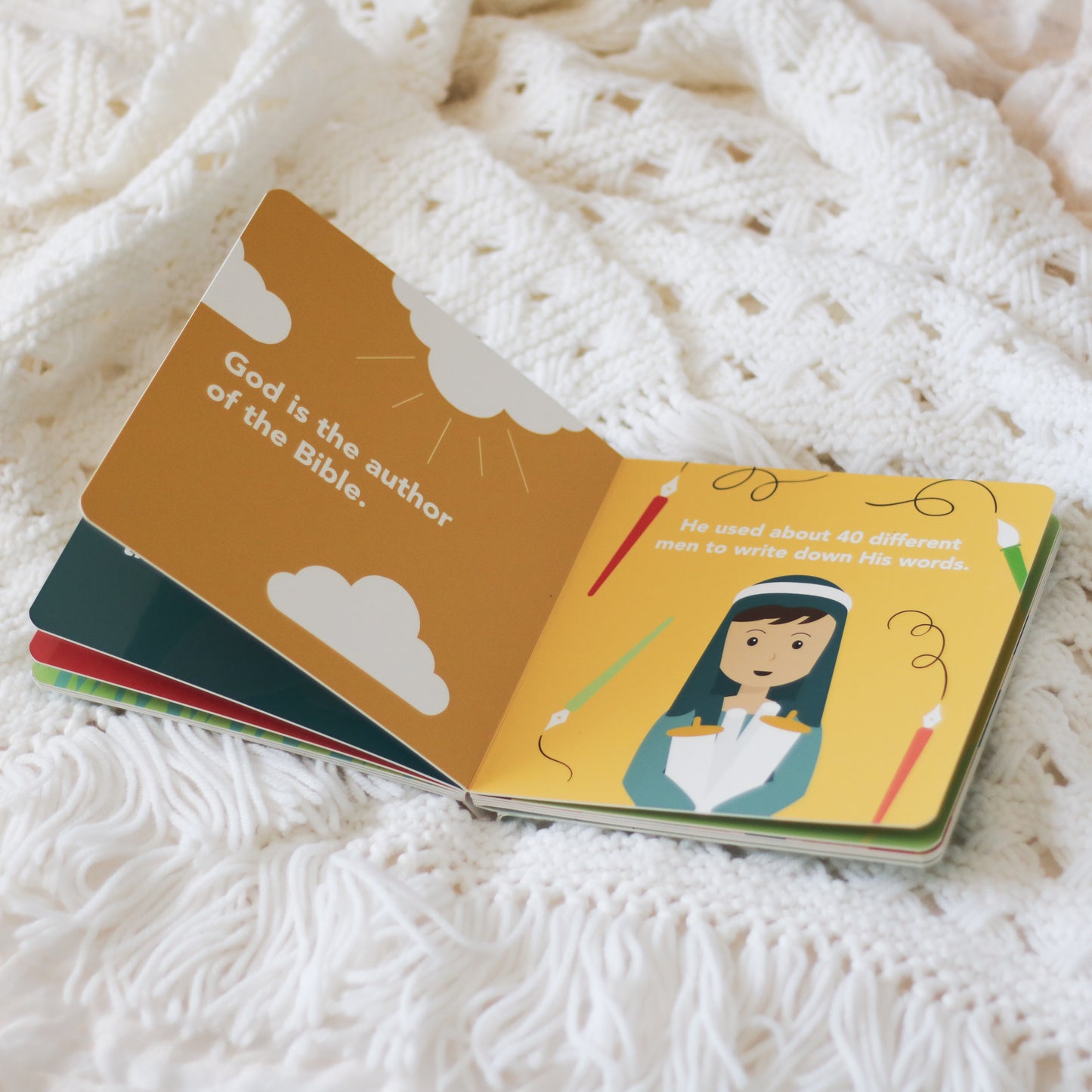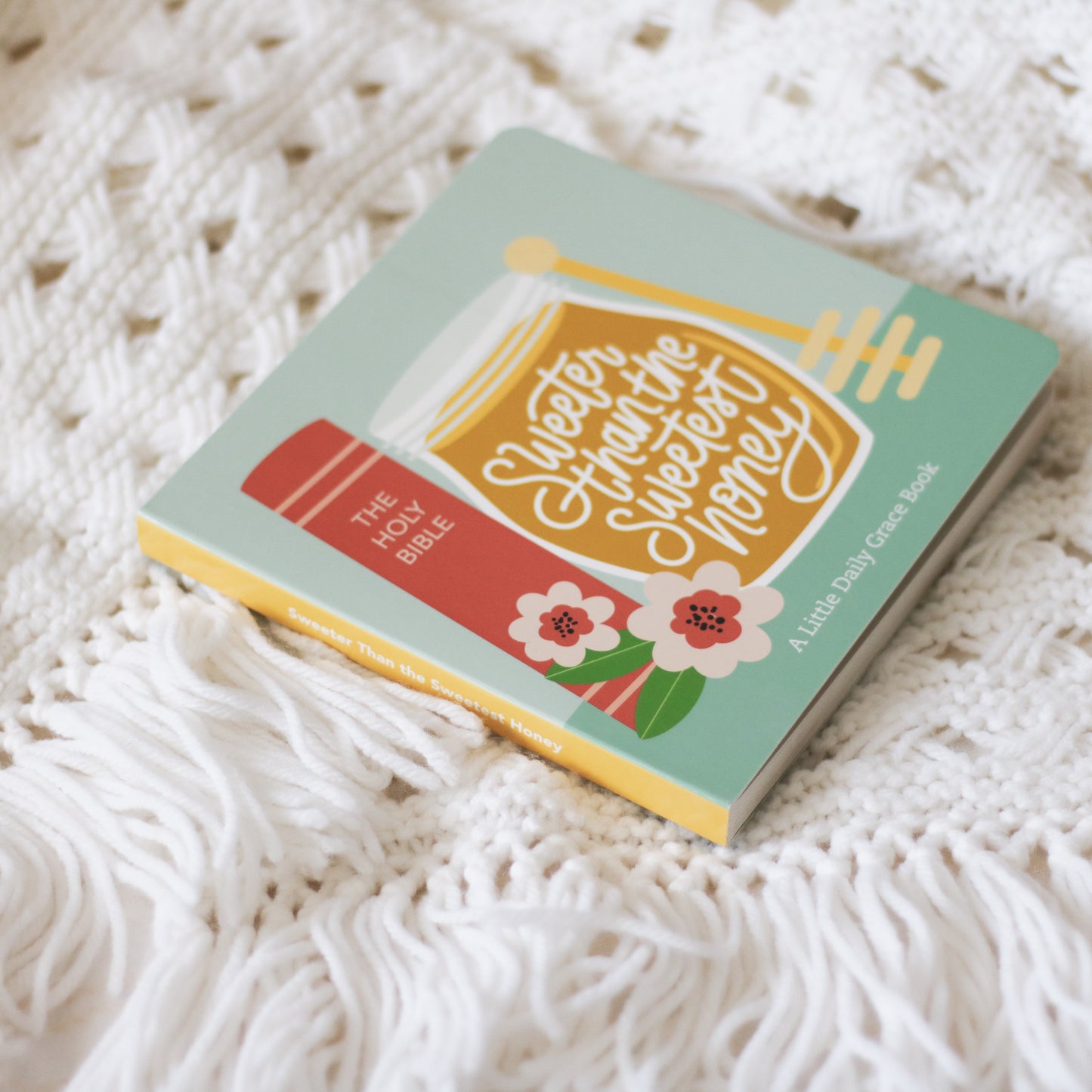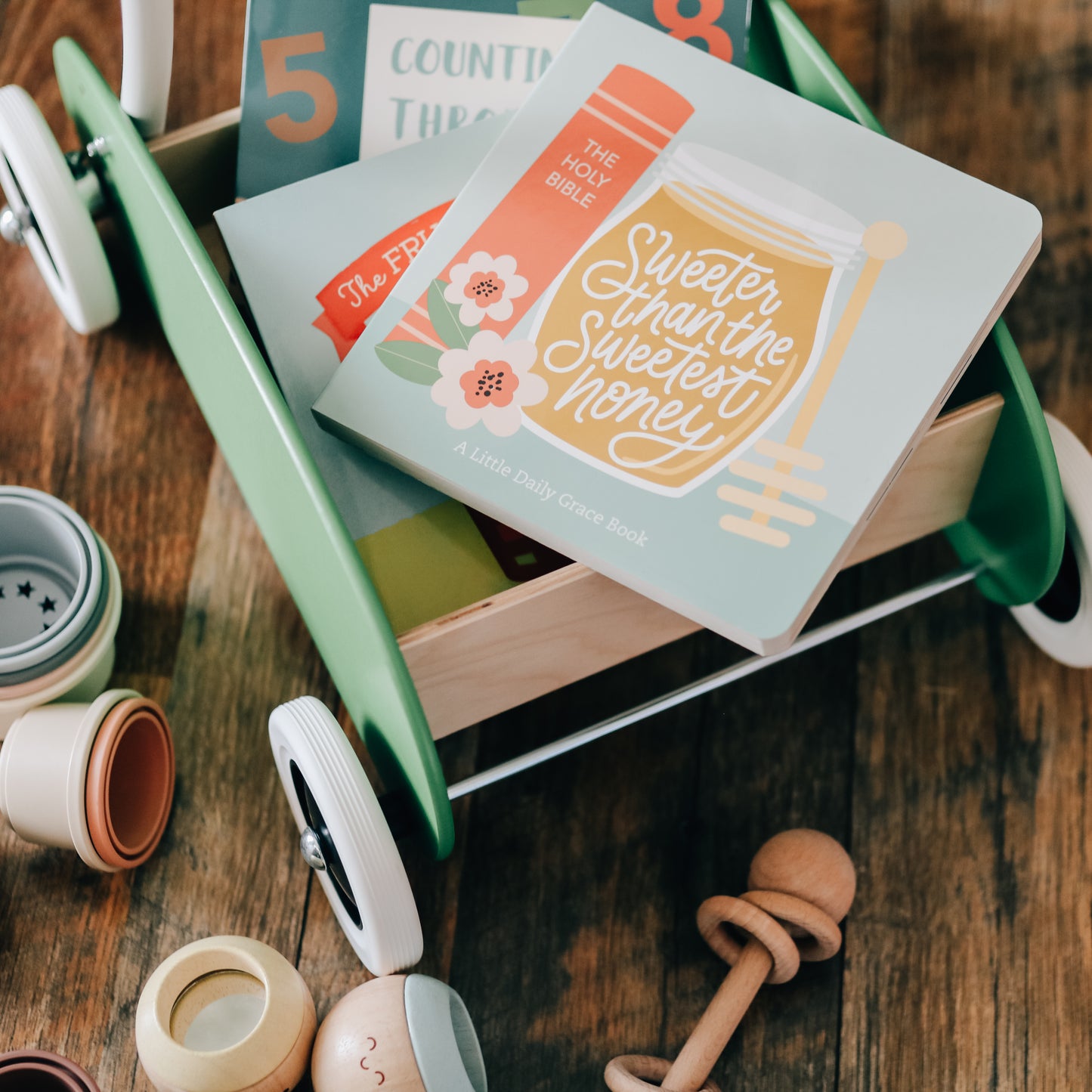 My girl loves it!
We love reading this book together in the mornings while breakfast is making! My daughter grabs it off her shelf for me!
Sweeter than the sweetest honey kids book
I love this book for my newborn girl. The quality of the book itself is 10/10, I know it will last a long time.
Sweetest book
I LOVE this book for my young one, it reads as precious as it looks which is another great reason to keep it out on display. My daughter grabs it all the time to look through.
Super cute
So cute. Love the message and illustrations.
Adorable Gift Book
I bought this board book as part of a present for friends with a one-year old. They thought the design was so cute and were pleasantly surprised by how in-depth it was for a baby book! Definitely makes a wonderful gift.