Regular price
$24.00
Sale price
$15.00
Unit price
per
Sale
Sold out
Take Heart is a 90-day devotional for those who are weary, anxious, and overwhelmed.
Each day includes a passage of scripture, a prayer prompt, and a short devotional designed to bring encouragement from God's Word.
With gospel truths on every page, this devotional will help lift the hearts of those who are downcast to rest in the love of the Lord.
View full details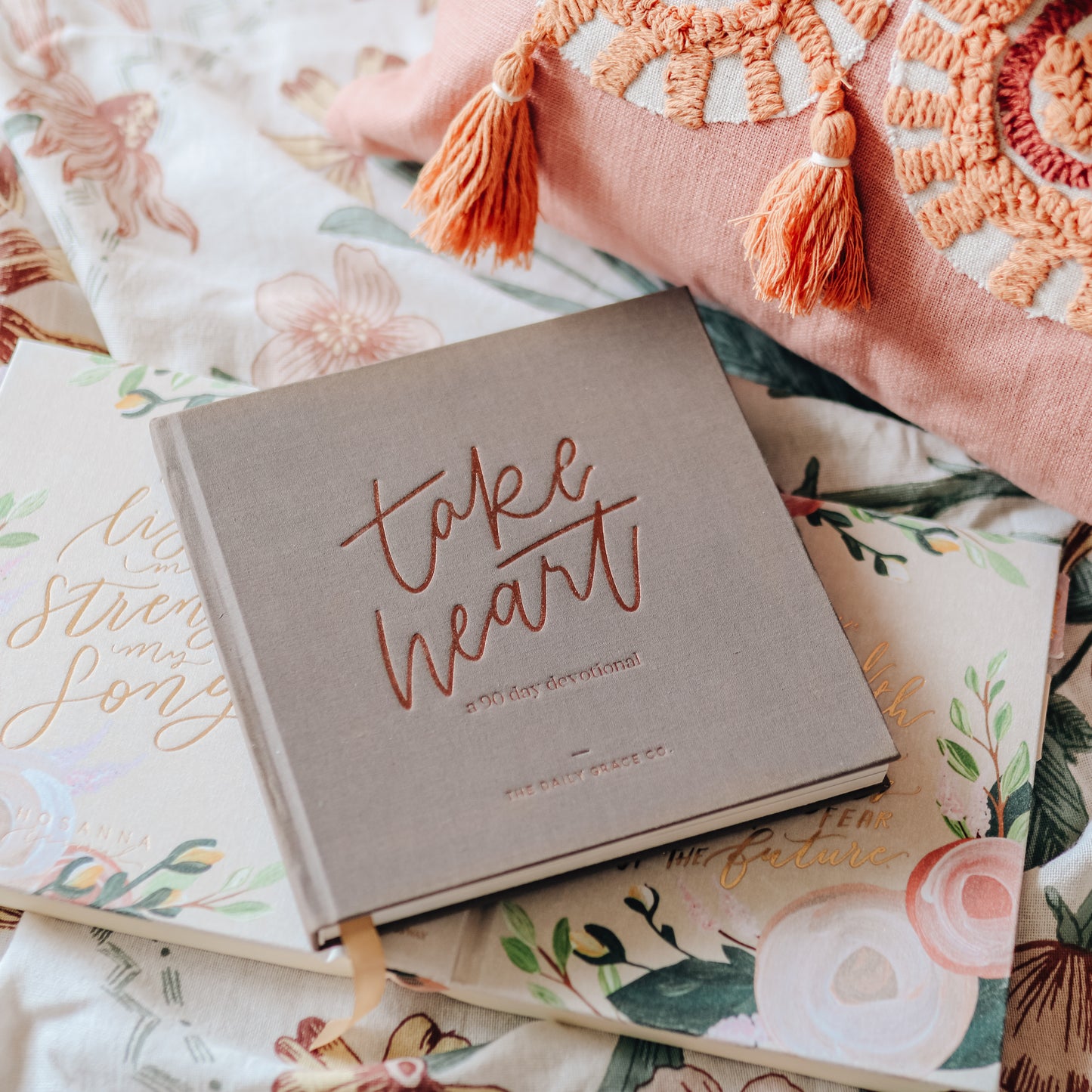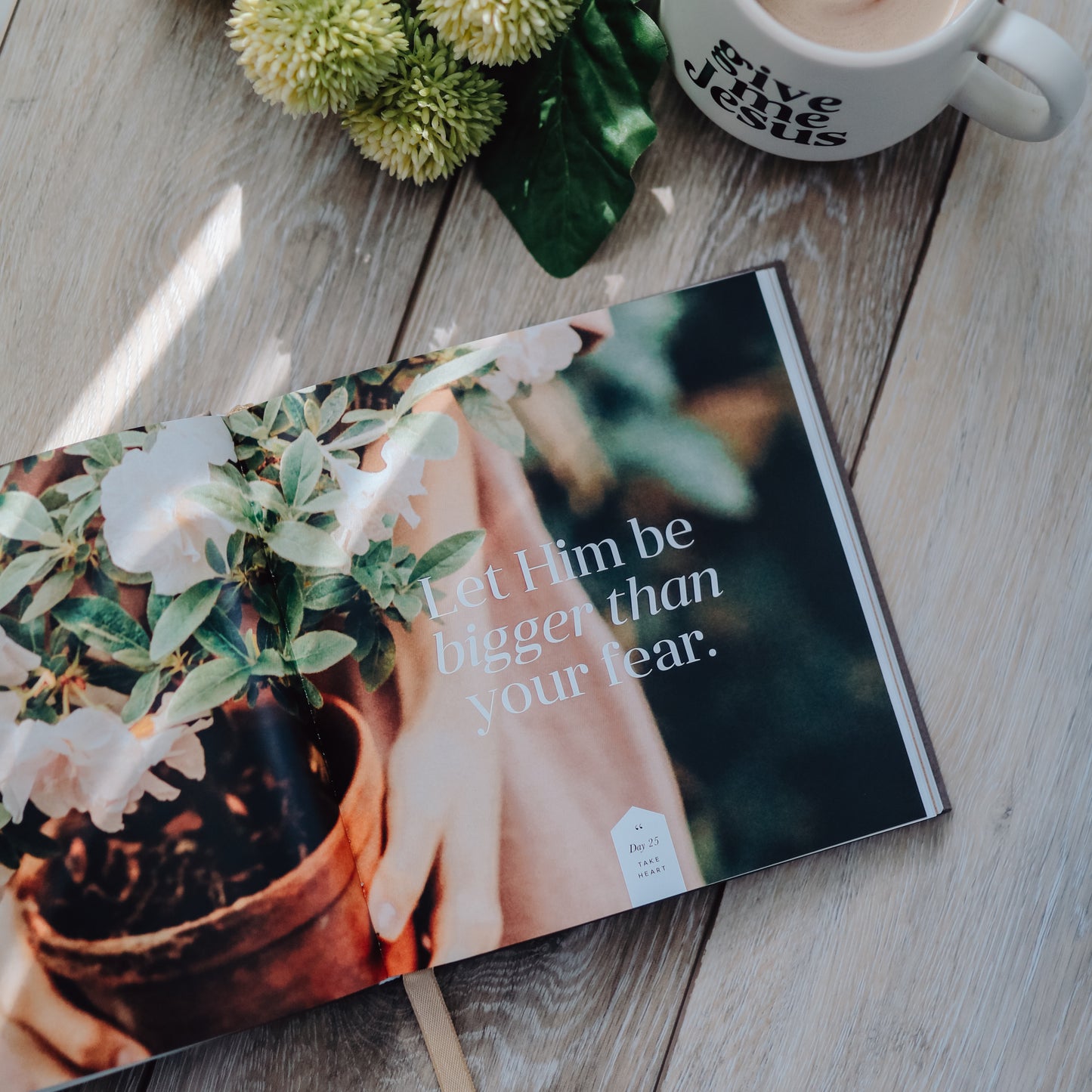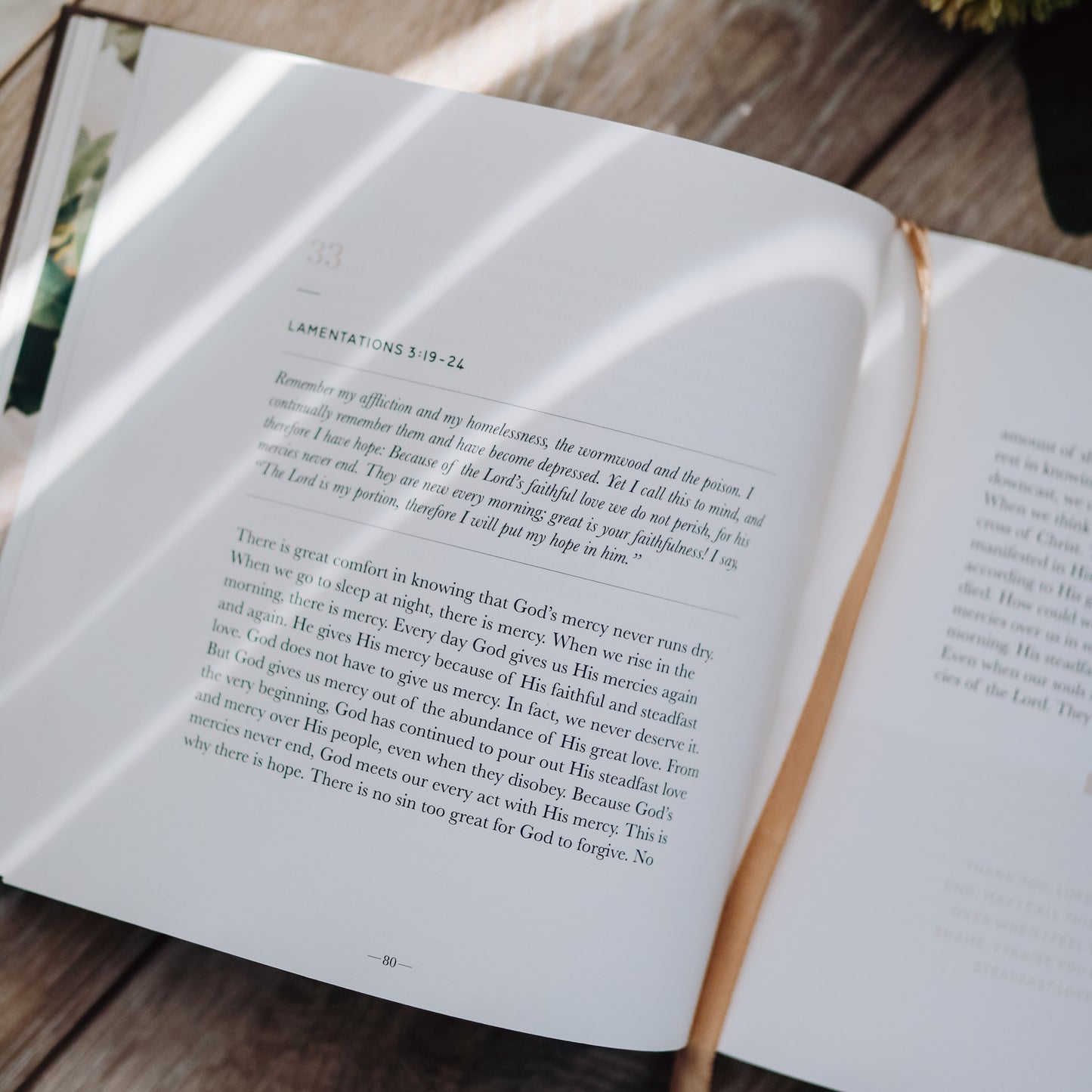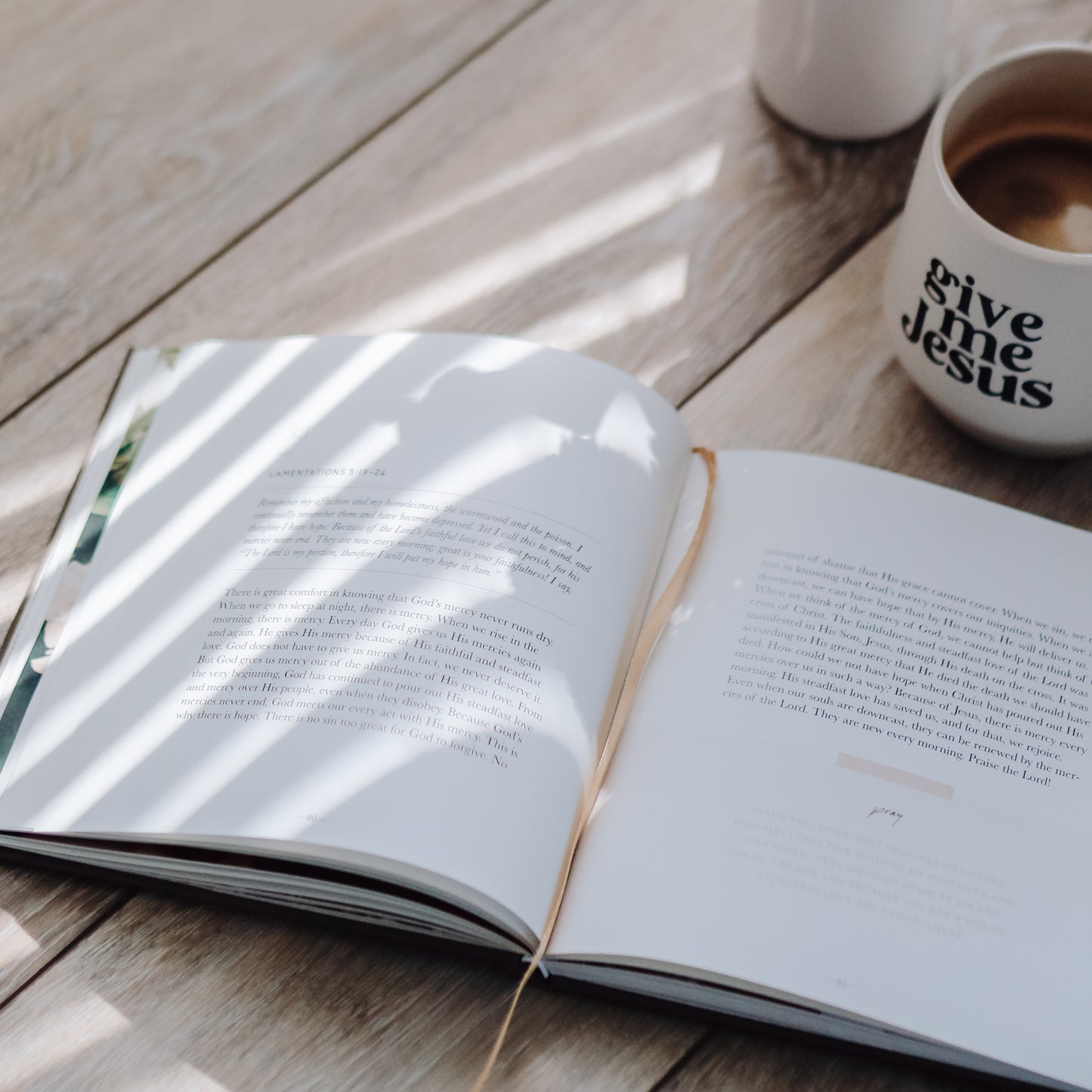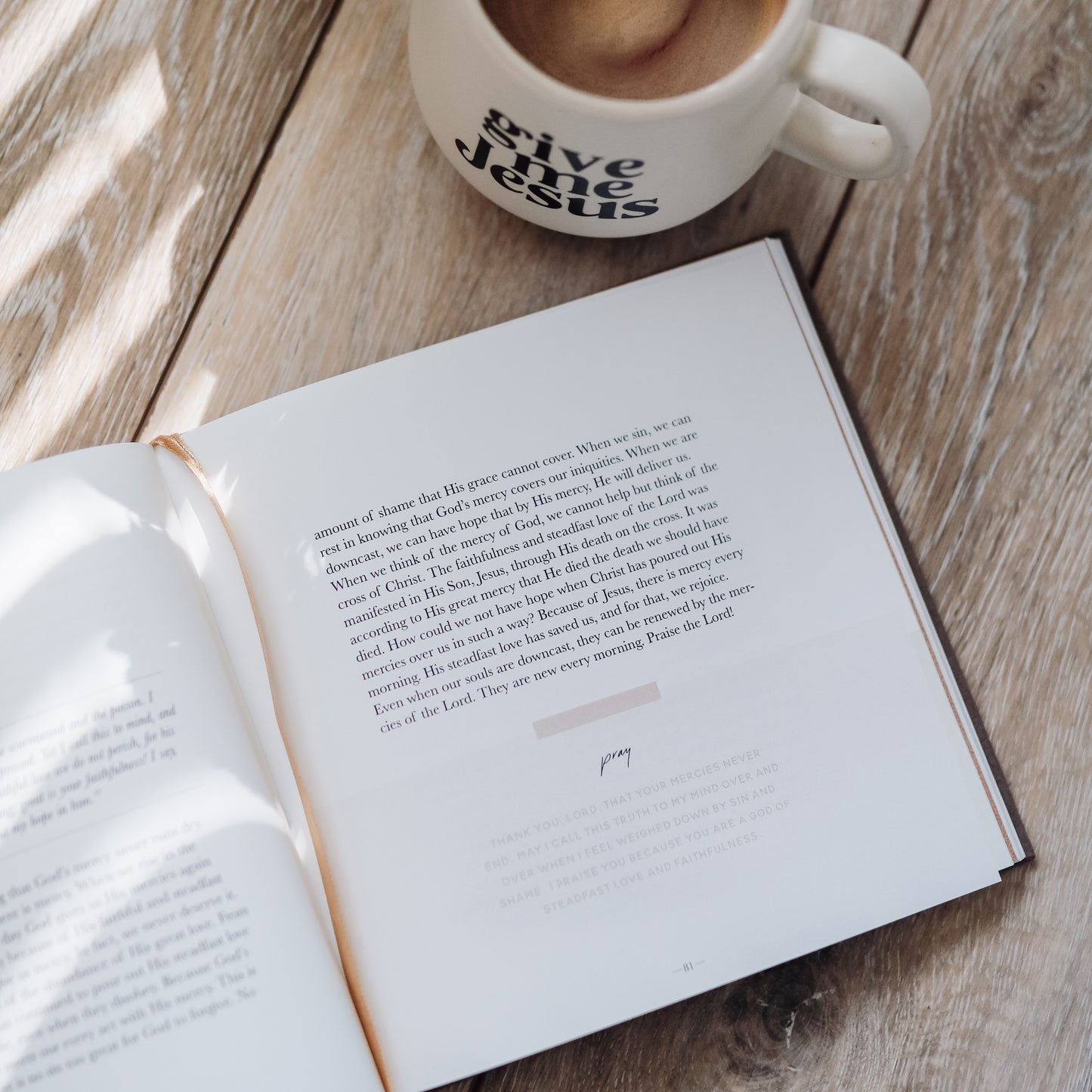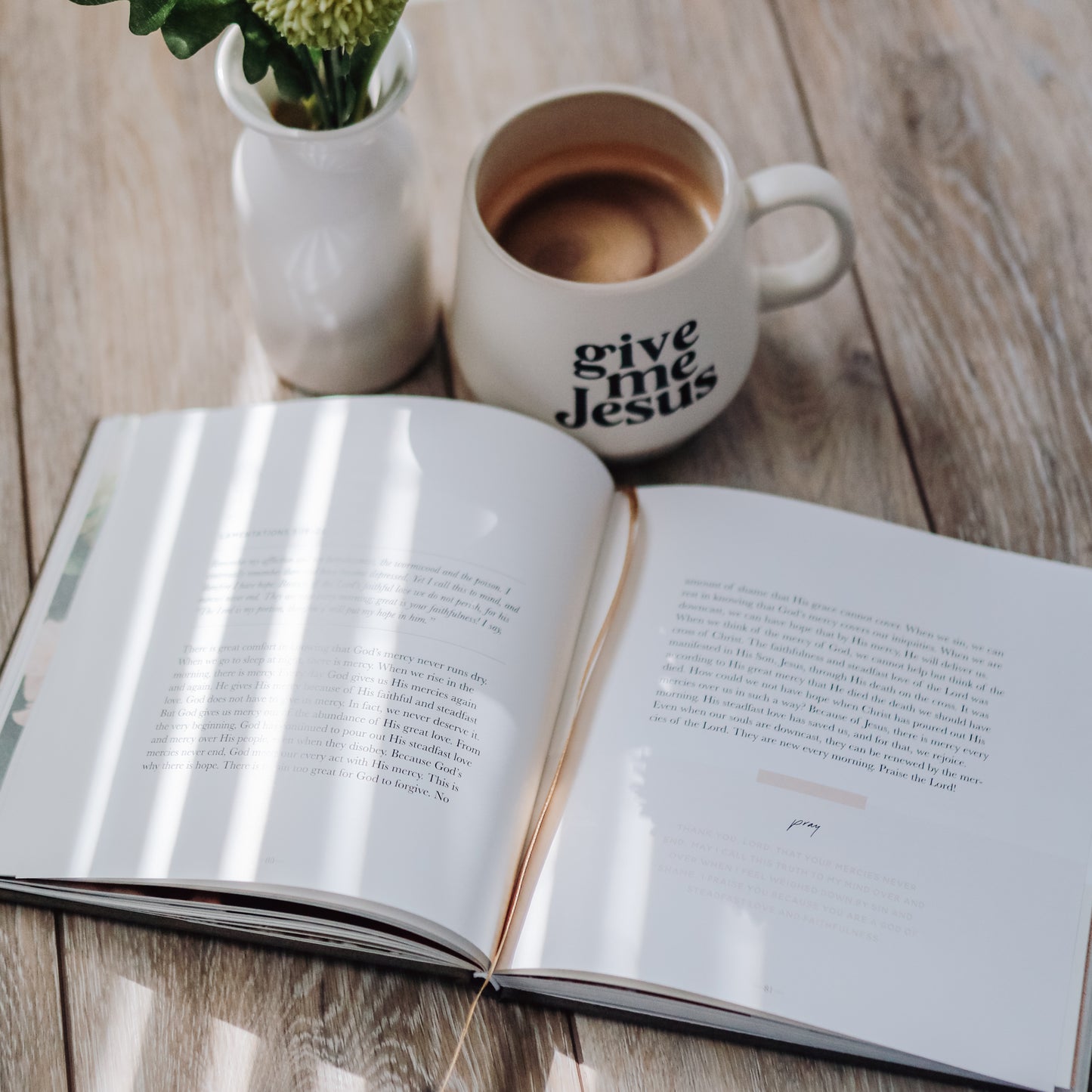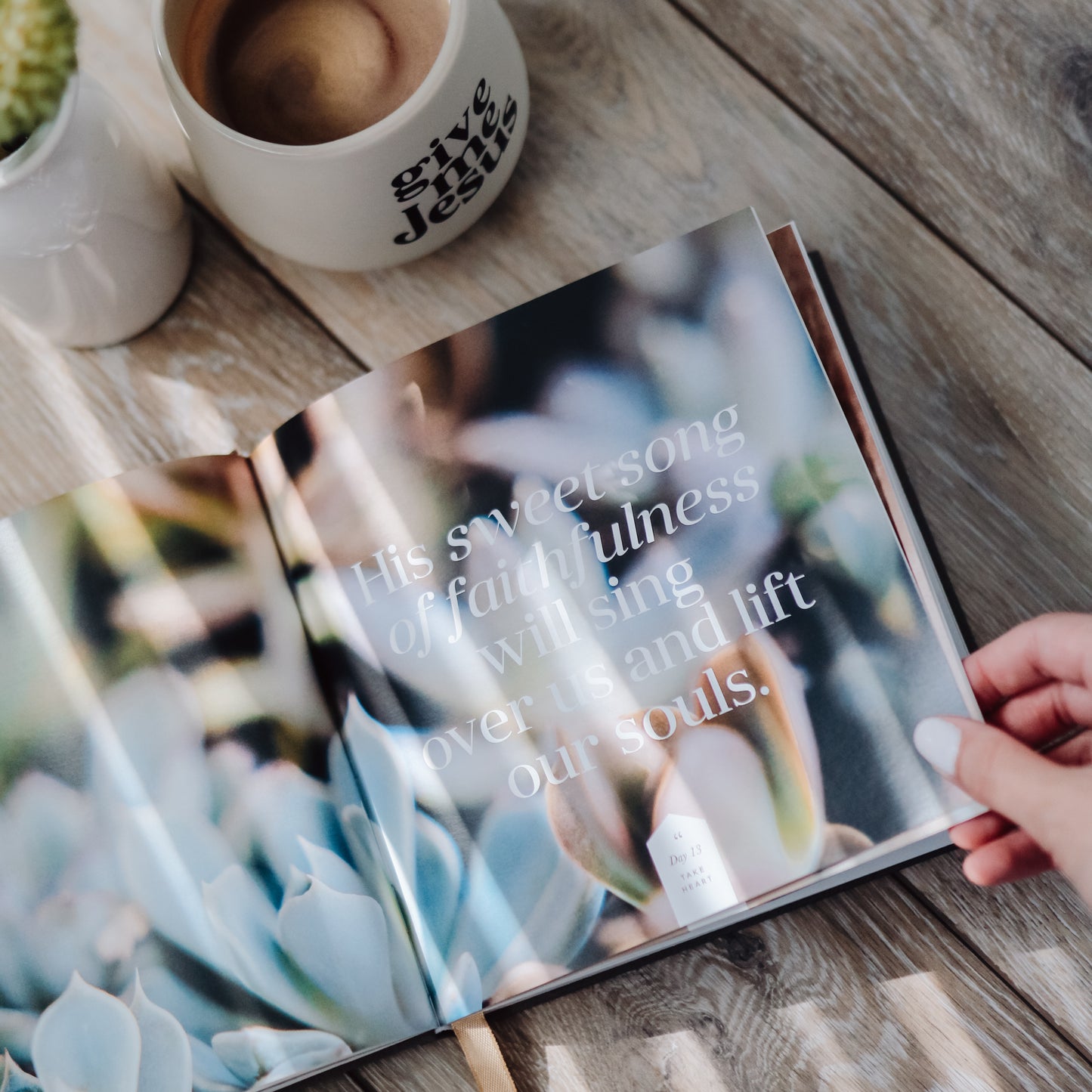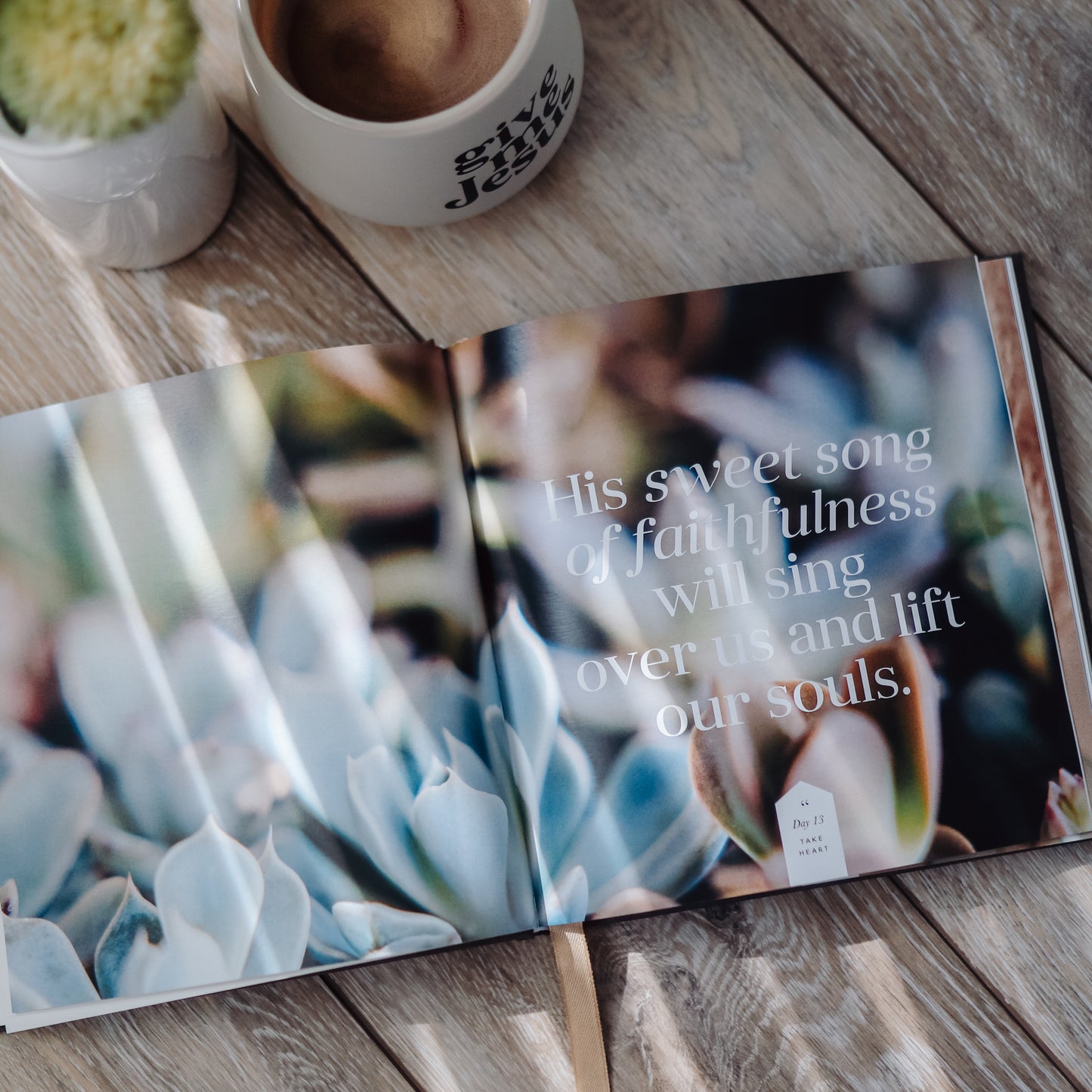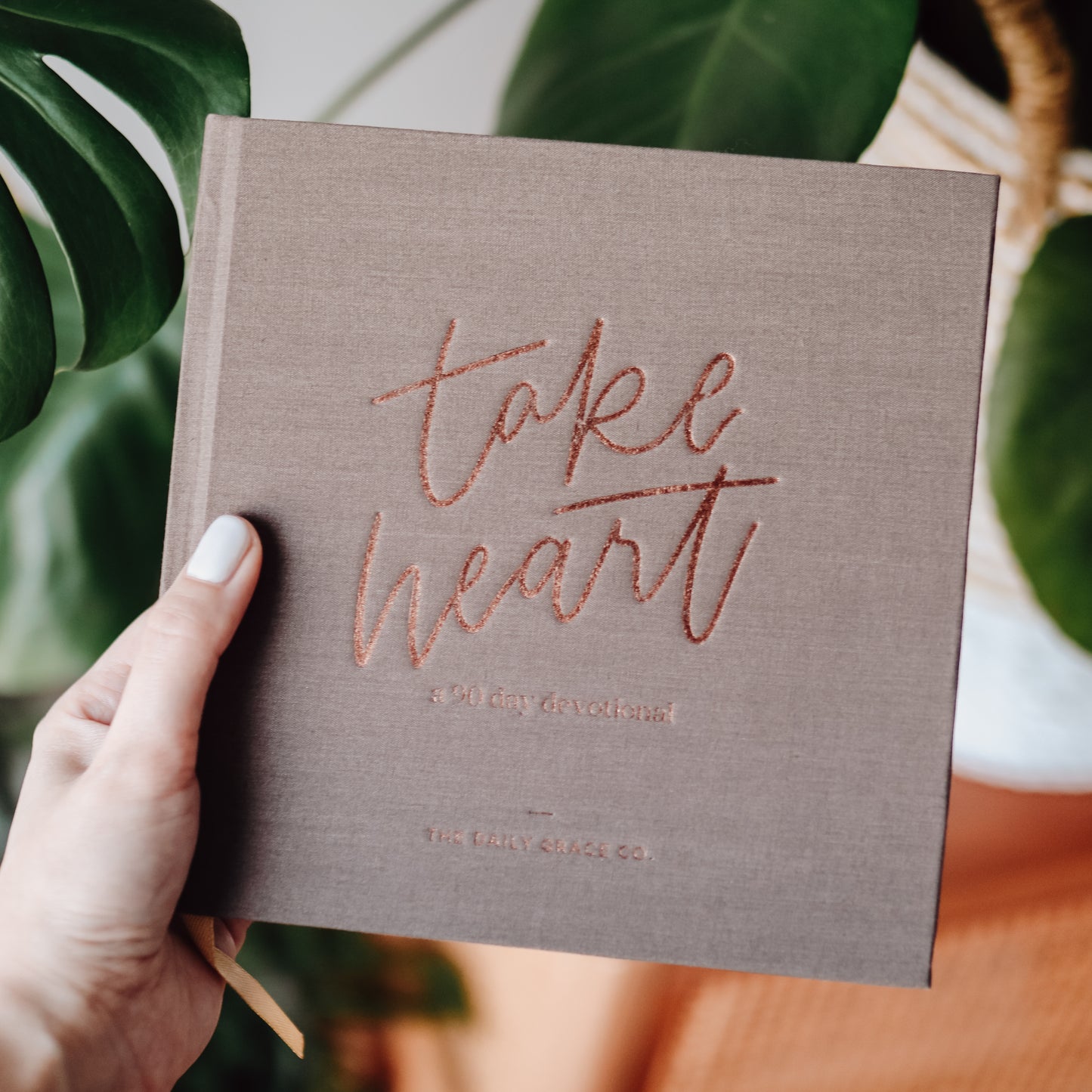 Take Heart
I received this when my husband passed away. It was a great comfort then. Now I am going through it again journaling the journey.
Love this devotional!
Stunning devotional and I love how it's a 90 day and not a full year so you get something new or a new topic every 3 months!
Take Heart is the perfect devotional!
A friend gifted this to me and it was my perfect summer morning read...having busy days with a house of children ready to run outside, I needed something short to start my mornings off in the Word and getting a dose of Biblical truth and encouragement. I have bought a few copies of this devotional for friends and I pray that it is encouraging to them in the seasons that they are in as well! Thank you, Daily Grace, for providing such wonderful Bible Studies and devotionals!!
Perfect, just what I needed
This book is amazing. Has the perfect combination of teaching, Bible verses, and how it applies to me today. It had been my calm in the storm. This is a must for weather your new to devotionals or a veteran to it
So pretty
Love the devotions. It is so neat and elegant looking too.