Regular price
$40.00
Sale price
$20.00
Unit price
per
Sale
Sold out
The Attributes of God | 6 Week Study
This bundle includes one women's study book and one men's study book.
A.W. Tozer famously said, "What comes into our minds when we think about God is the most important thing about us."  Who is God? What is He like? How does He relate to His people?
The Attributes of God is a 6-week study that equips believers to:
Understand the depths and richness of the character of God.

Learn how to reflect God's communicable attributes in everyday life.

Recognize how God's attributes reveal His character, our sin, and the gospel.
Special resources within study:
Attributes of God Chart

Psalm 119 Scripture Page

Communicable and Incommunicable Attribute Infographic

Hymn: "I Need Thee Every Hour"

Misunderstanding God's Wrath

Attributes of God Scripture Reference Guide
Key themes: God's character, Love, Holiness, Sovereignty, Faithfulness
Details: 
This study is perfect for individuals or groups. 

Each week contains five days of study material, including daily study questions, a weekly memory verse, and weekly reflection questions. 

Measures 8x10

Includes 173 pages 
View full details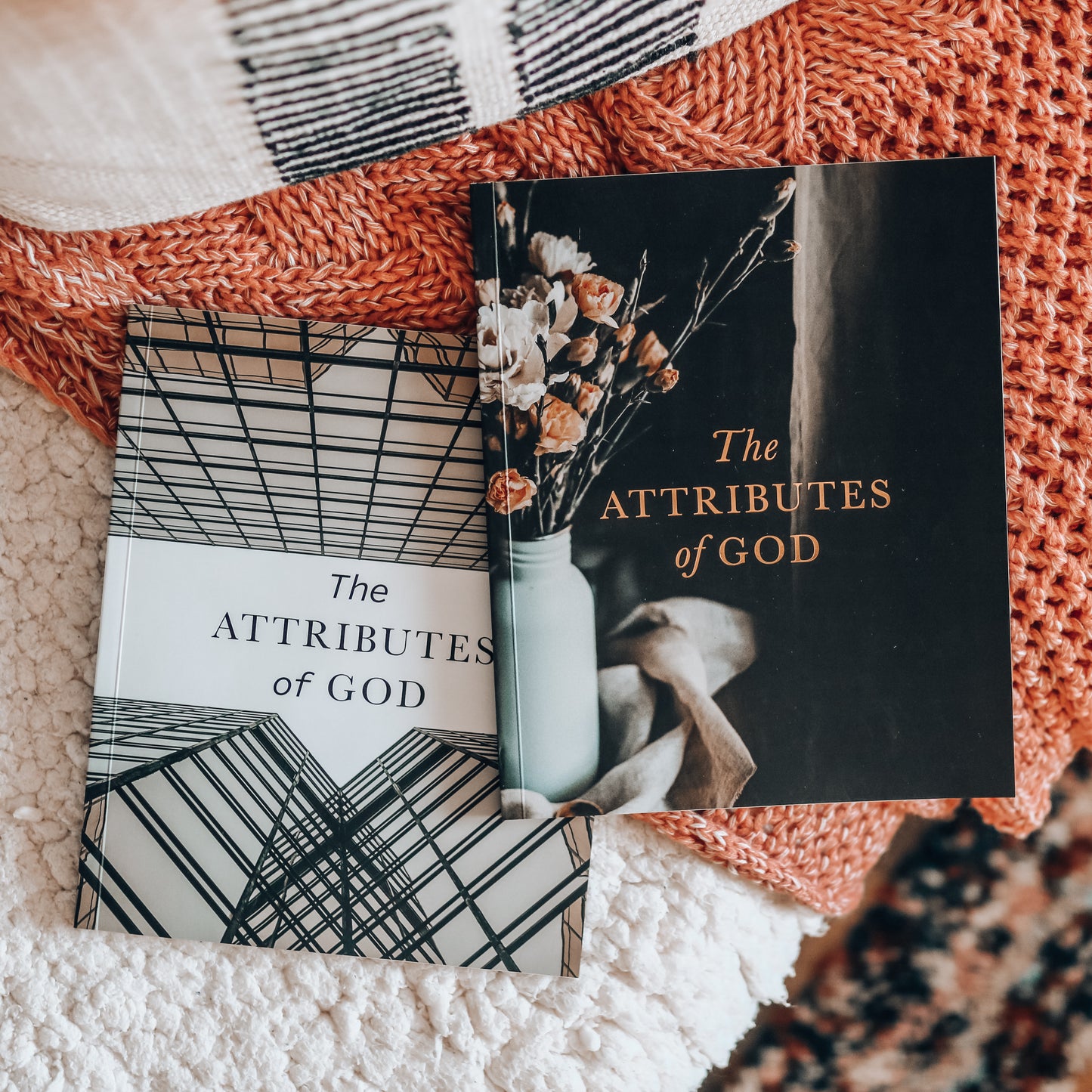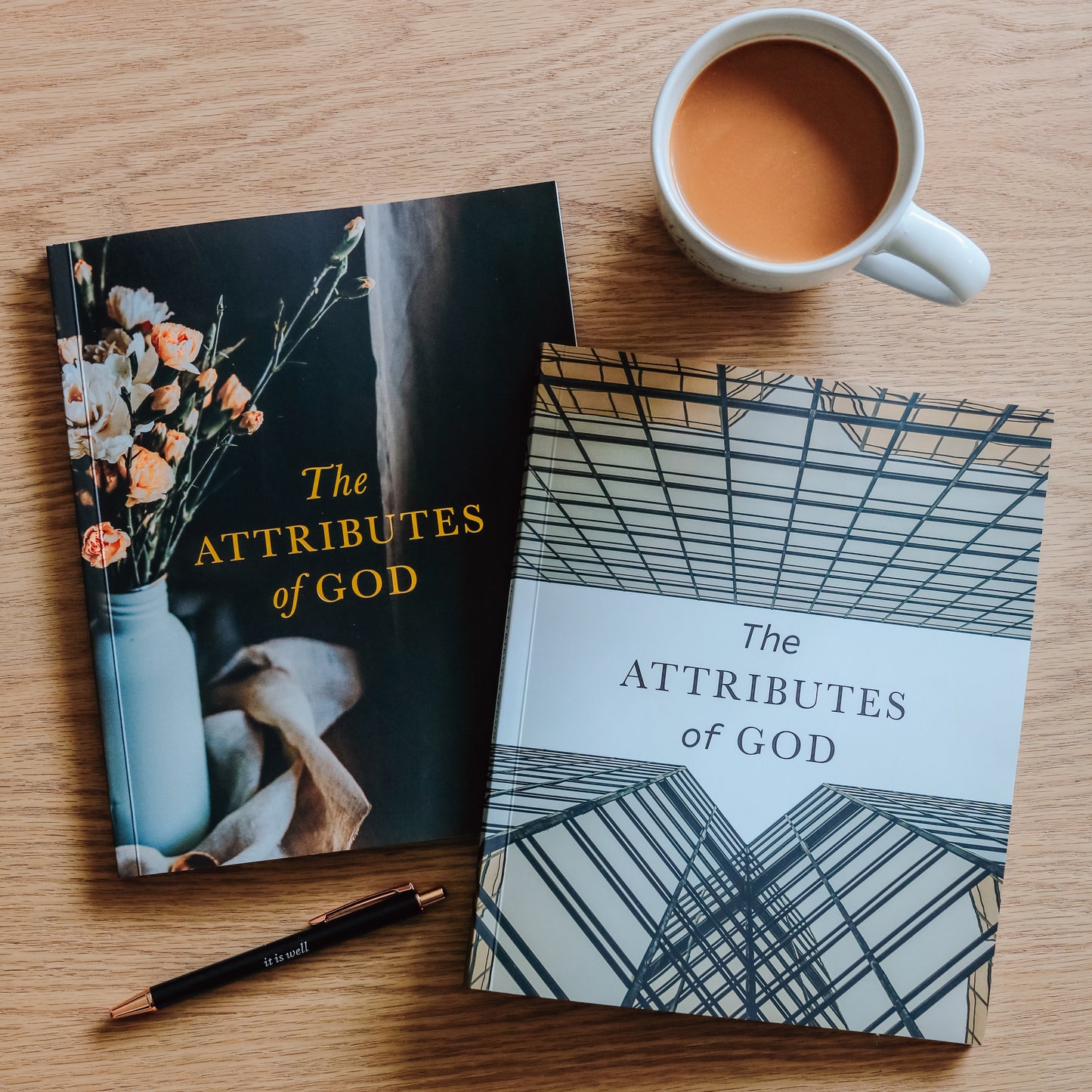 Attributes of God
Absolutely love it and the cards!!!
Life Changing
I started this study in May of 2022 two days before my ex husband accidentally confessed a porn addiction for the whole of our marriage. I spent the 6 weeks of this study clinging to the truth of God and who He is, I dug deep and learned the character fo God. I prayed that my character would reflect what I was learning and God answered that Prayer and gave me His character.
Attributes of God
Great study! Love the amount of Scriptures provided for each attribute.
Beautifully written
The study is a beautiful written book, I can't give it 5 stars because I have not completed it. Love this company!
Get to know the God you love!
I was so excited for this study and it did not disappoint. Considering and meditating on each attribute of my God helped me to feel closer to Him and understand Who He is and who I am as His child, reflecting His character to others. We can often take on false views of God without even realizing it. This is a study that every believer should go through. I have already recommended it to friends and bought it for my teenage daughter. I also purchased the Character of God for kids and I'll be going through it with my young boys. We all need to have a clear understanding of Who God is in order to understand, well, pretty much every thing else!