Regular price
$29.00
Sale price
$29.00
Unit price
per
Sale
Sold out
What does the Lord promise to those who love Him? And how do the promises of God affect our everyday lives? After all, the world is filled with false promises. Millions of online products guarantee instant happiness, weight loss, financial stability, and fame. It's easy to become disillusioned in a world that overpromises and under-delivers. But what if there was One who never broke His promises? What if there was hope, joy, strength, and peace that surpassed even our wildest imaginations?
The Promises of God is a 192-page coffee table book filled with beautiful devotions, poetry, hand-lettered scripture, and reflections on the unchanging nature of God. It covers topics like blessing, redemption, mercy, and joy, and describes how the promises of God bring hope for our everyday lives. There is only One who perfectly fulfills His promises. God never changes, and He is a faithful Father who perfectly cares for His children.
This coffee table book features a cream linen-bound cover with black foil. It will look beautiful on display while drawing you and your guests in to the beauty of God's promises. 
View full details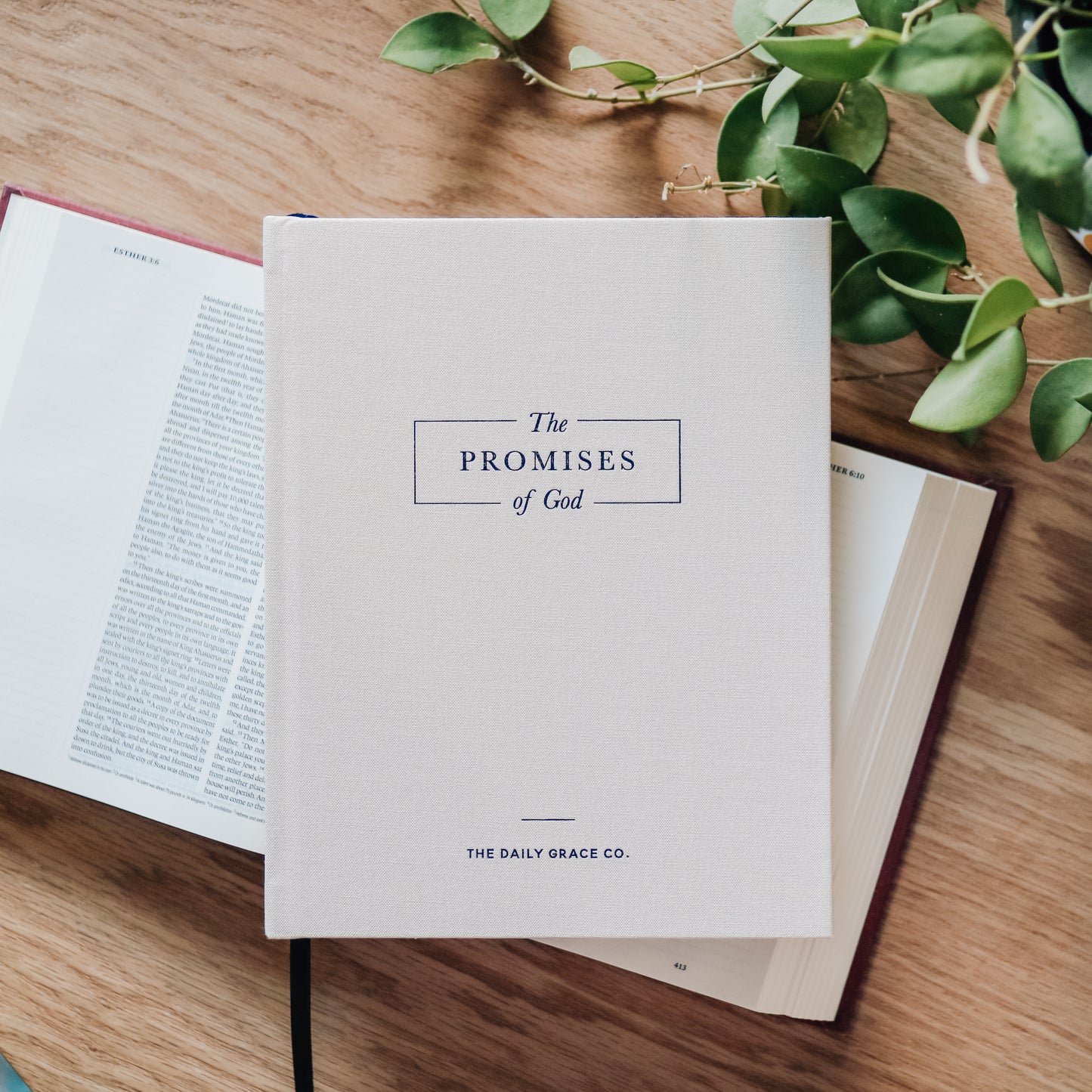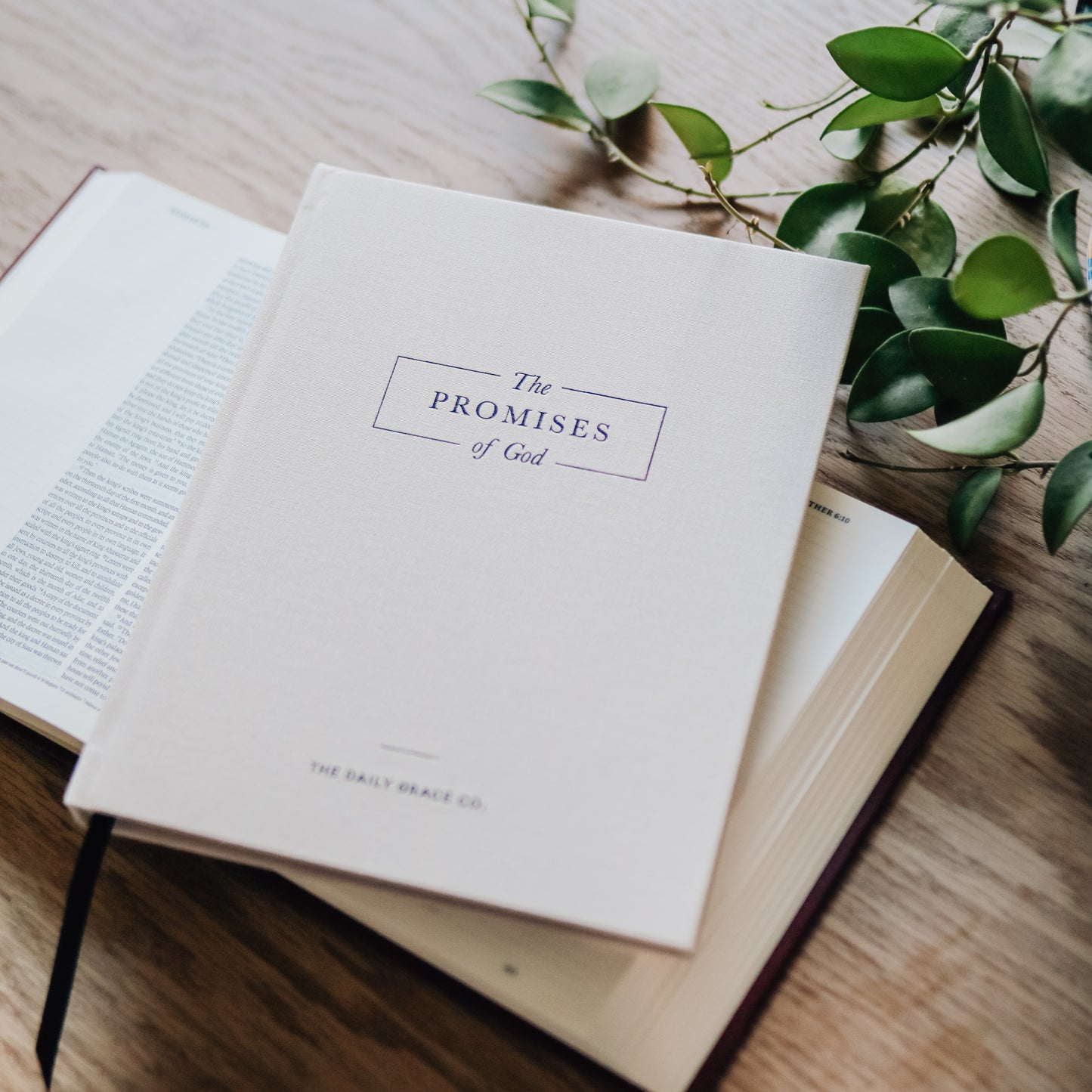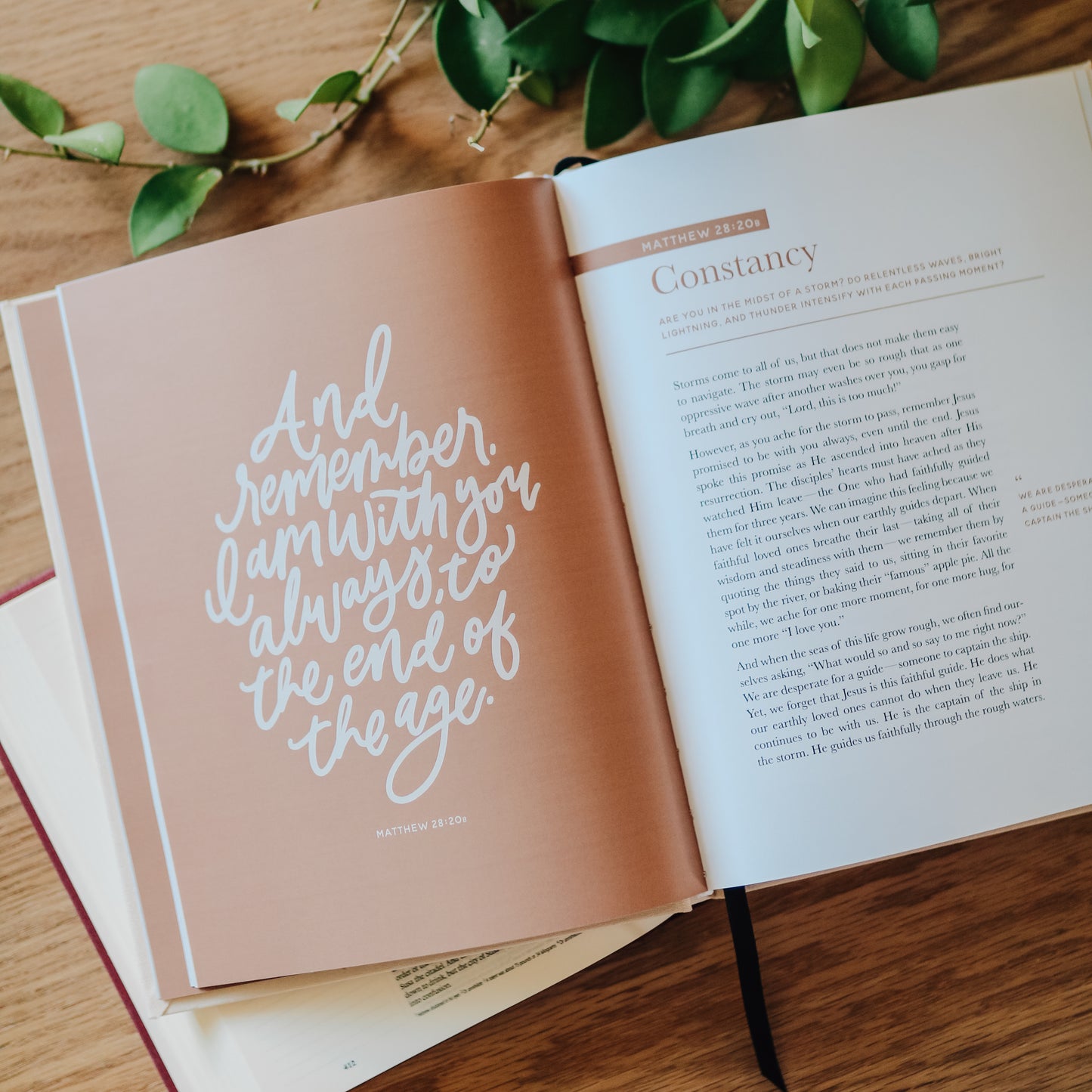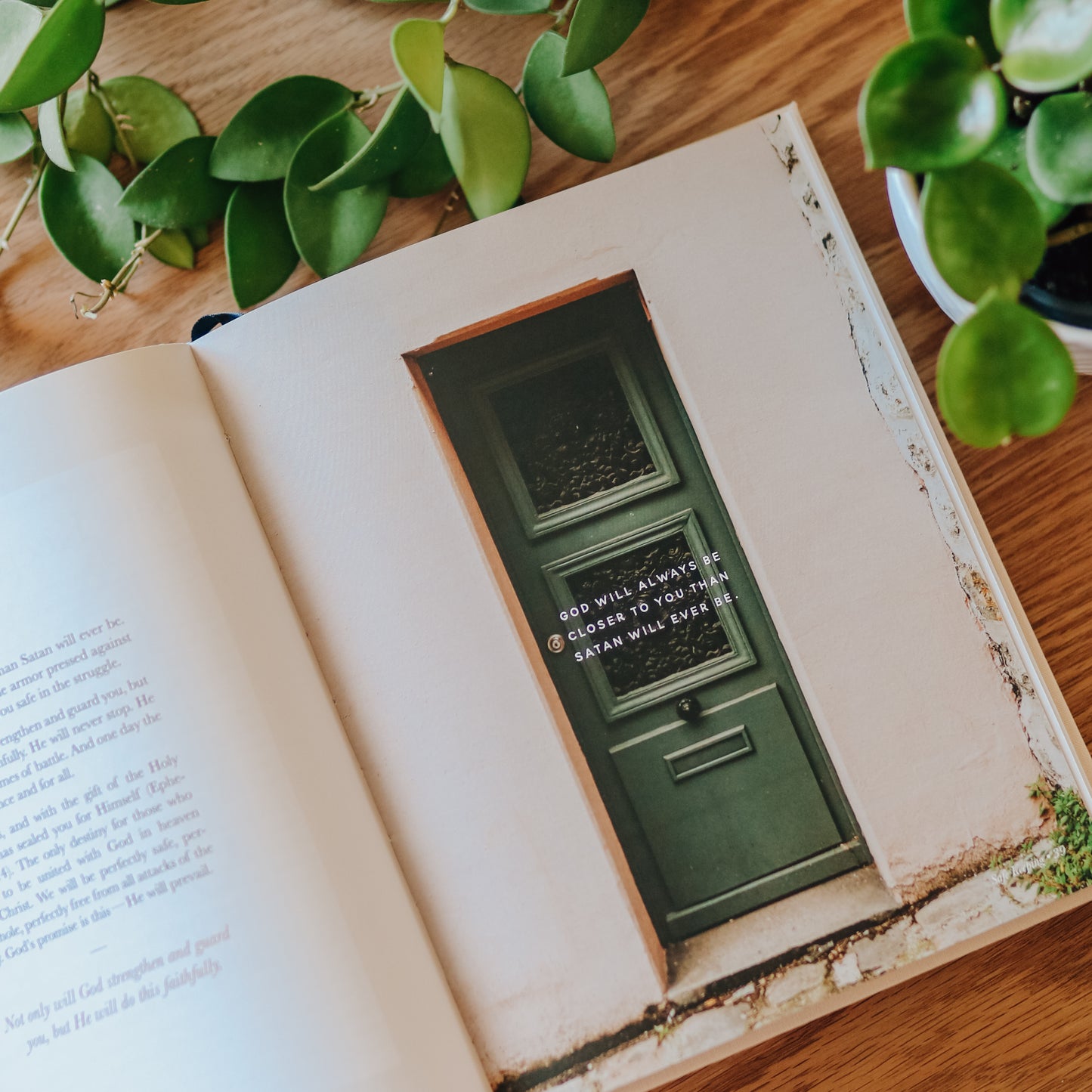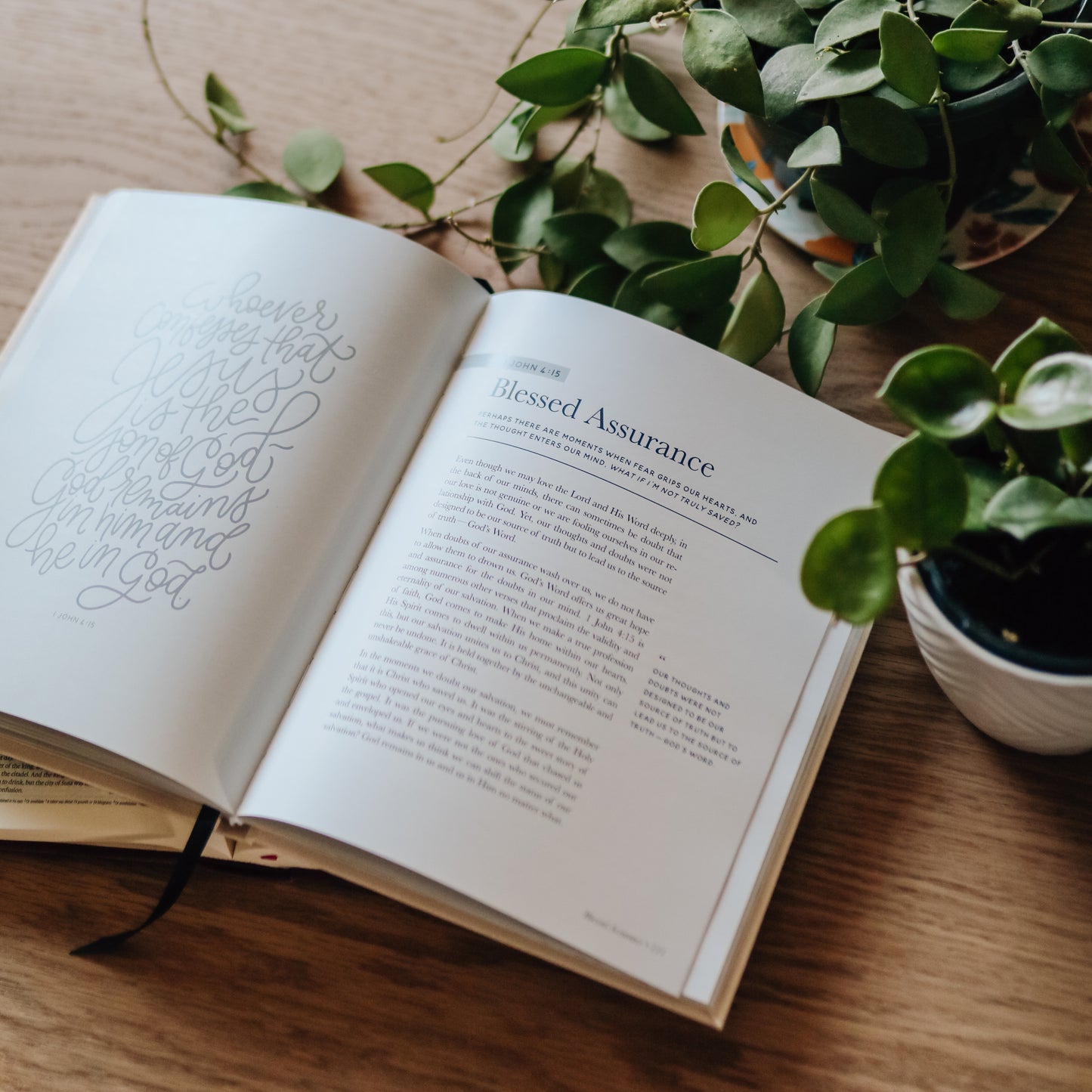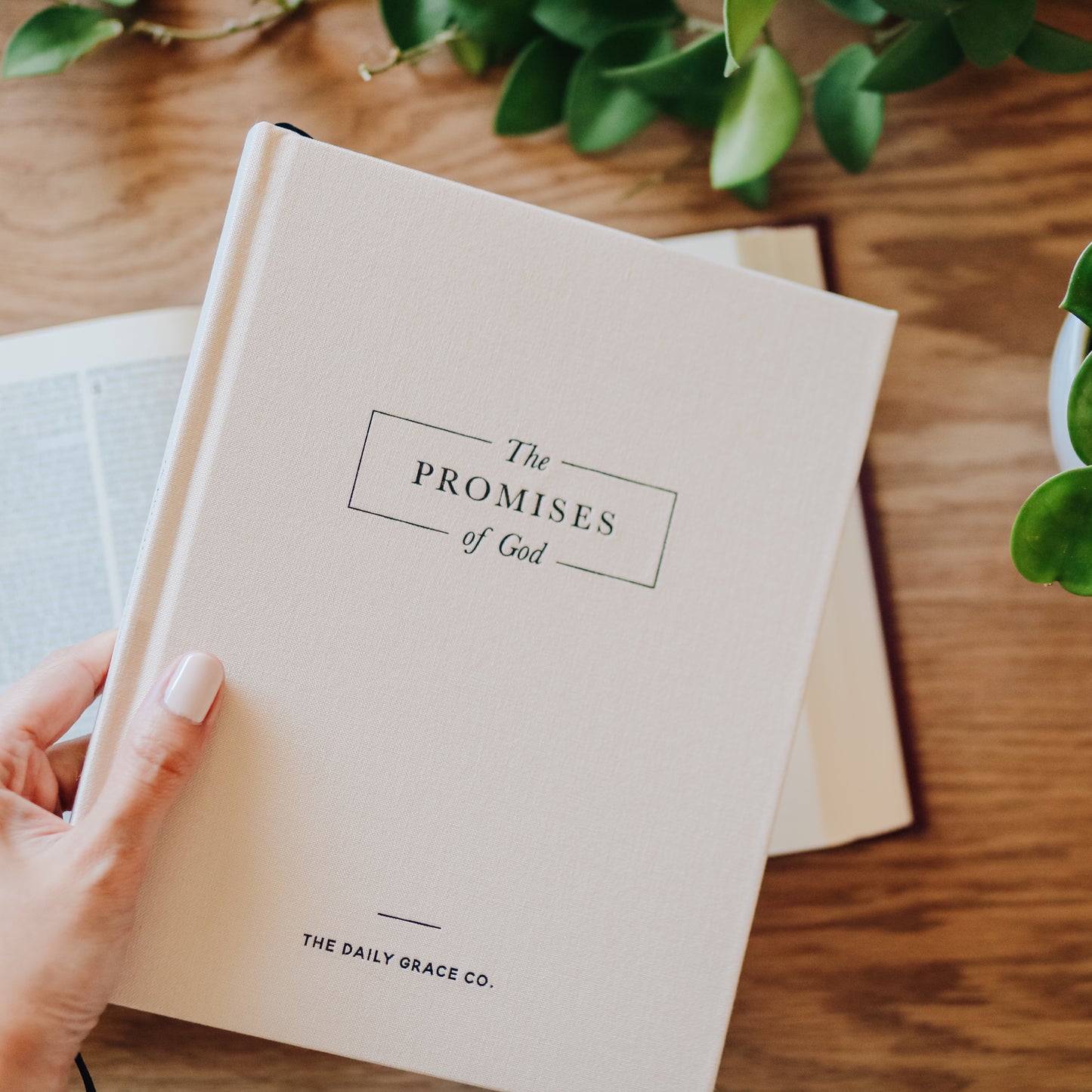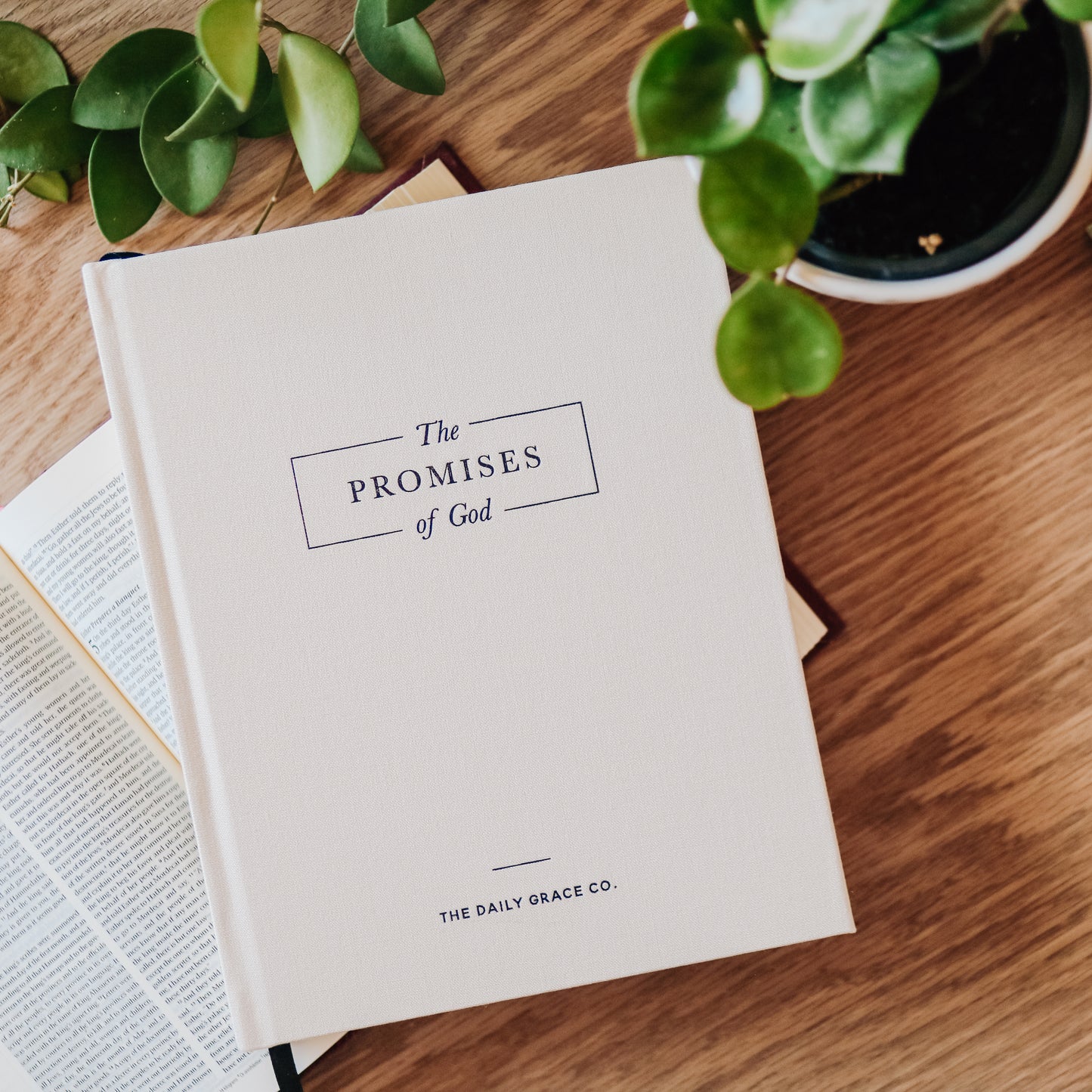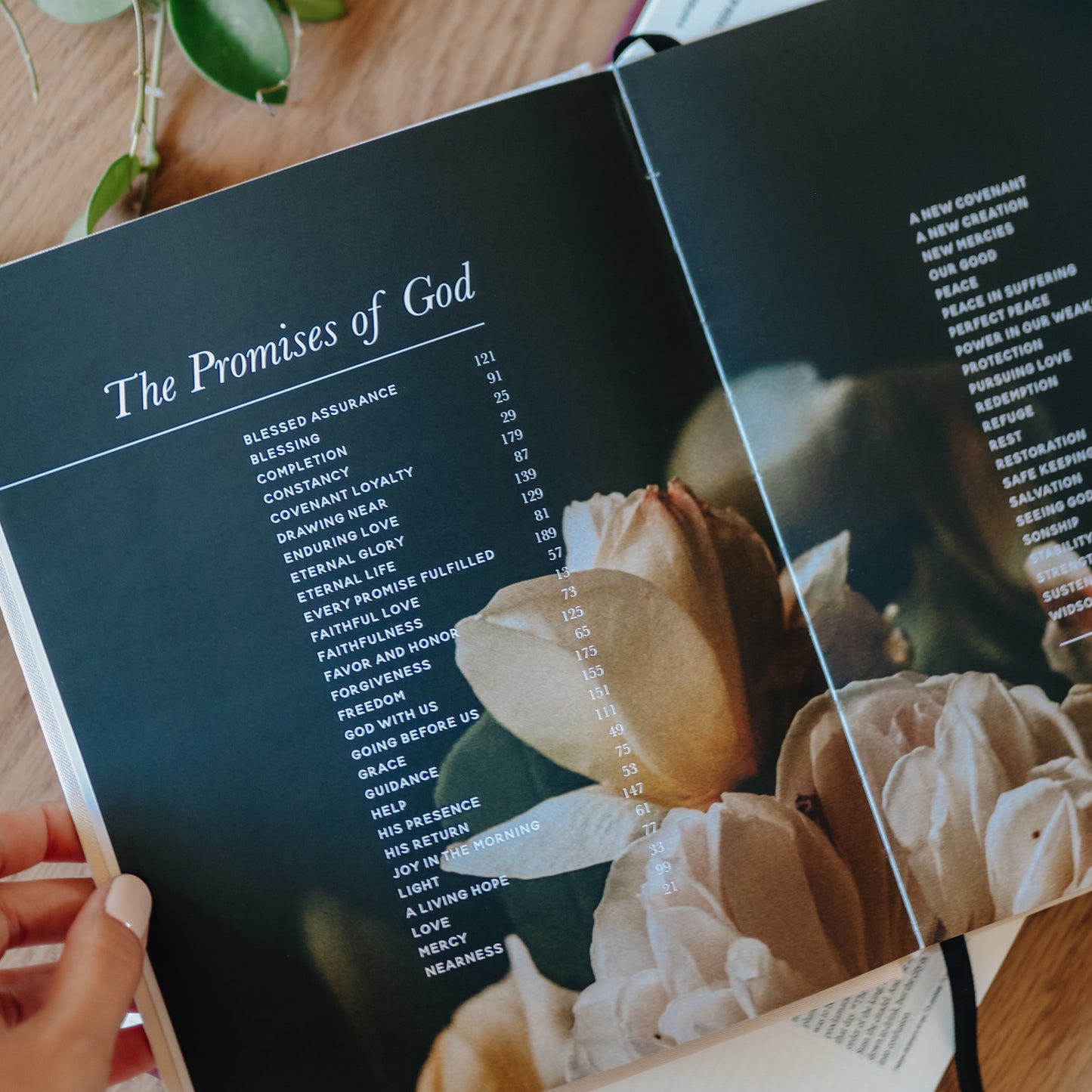 Love it! Would make an amazing gift.
Lovely and Meaningful
The Promises of God has a lovely linen cover, and is a wonderful keepsake book that you will want to turn to again and again to remind yourself of the promises of God. It is so wonderful to have them listed in this book in a way that is convenient for study!
Beautiful
This book is beautiful and I have enjoyed it so far. I would not use it as an in depth bible study, it is more of a brief comforting devotional.. I have been reading them to my kids as well and it gets conversation going about what God promises to His children.
Love this resource
Helping me to keep my mind on all I have in Christ versus the hardships and things of this world. Beautiful as always!
Welll organized
This book is very easy and straightforward which I love! Very easy to read and understand and it's beautiful!