Regular price
$22.00
Sale price
$7.00
Unit price
per
Sale
Sold out
The Story of Redemption Volume 1 | 95 day Study | Genesis-2 Samuel
The Story of Redemption is a four volume study that walks through the entire Bible starting in Genesis and ending in Revelation in one year. This study highlights how each chapter of the Bible points to Jesus Christ and where it fits in the big picture story of Scripture, the story of redemption. Each day includes written content that covers an average of three chapters to help you understand and apply the text, as well as daily reflection questions.
The Story of Redemption Volume 1: Genesis-2 Samuel is a 95 day study that will: 
- Highlight how each chapter of the Bible points to Jesus Christ
- Help you understand the big picture of Scripture and how each individual book, chapter, and verse fits into it
- Encourage you to read the entire Bible in a year by reading approximately 3 chapters a day
- Provide an overview of the major themes, key words, and the key verse each book of the Bible included in this volume
Special resources within study:
Introduction

Overview of Genesis - 2 Samuel

What is the Gospel?

Check out our daily podcast A Year in the Bible with Daily Grace for a 5 minute episode explaining each day's reading!
Key themes: The Story of Scripture, The Gospel, Old Testament, Law, Mercy, Grace, Salvation
Details: 
This study is perfect for individuals or groups. 

This study contains 13 weeks of daily study material including suggested Scripture reading, a short commentary on each day's reading, and daily reflection questions

Measures 8X10

Includes 217 pages 
View full details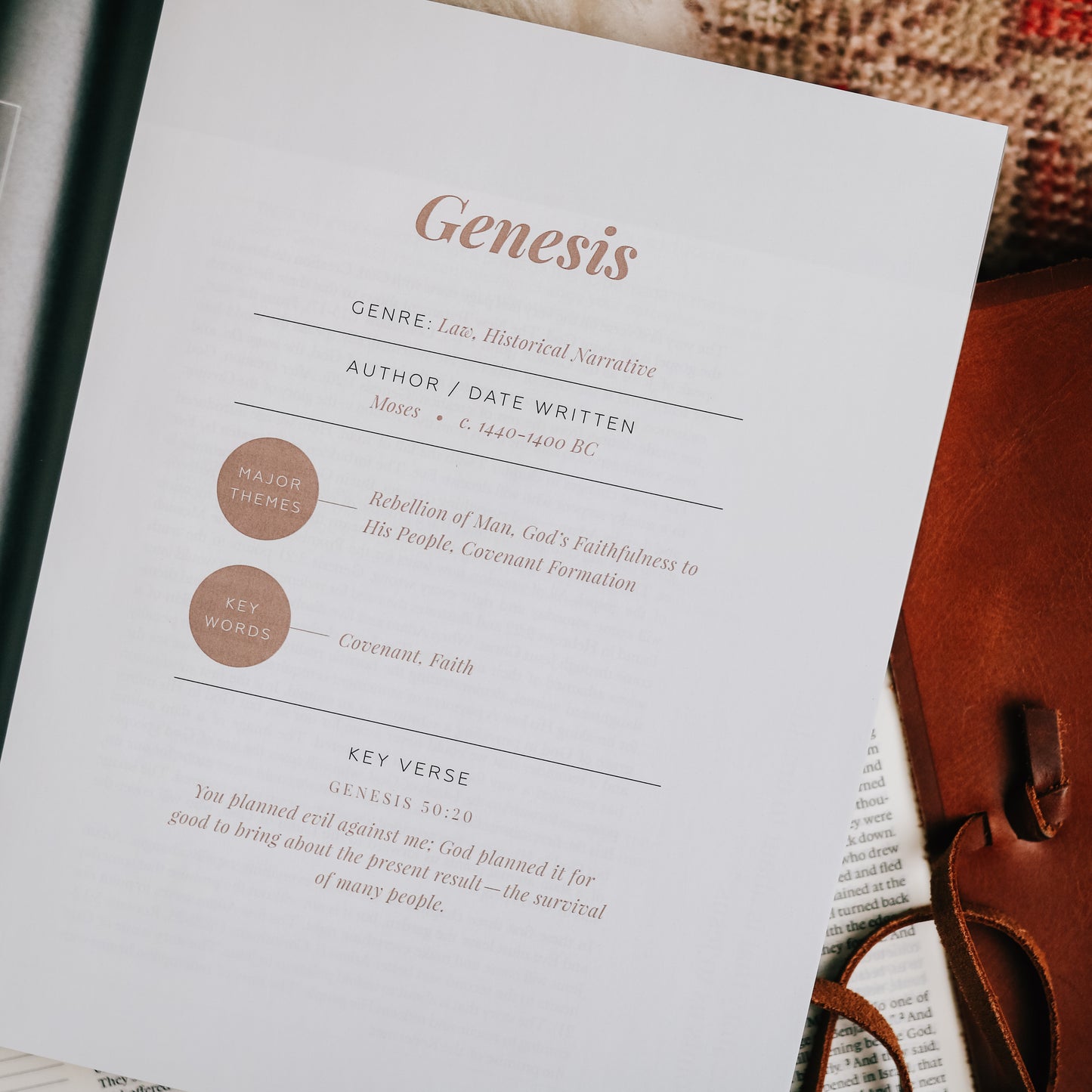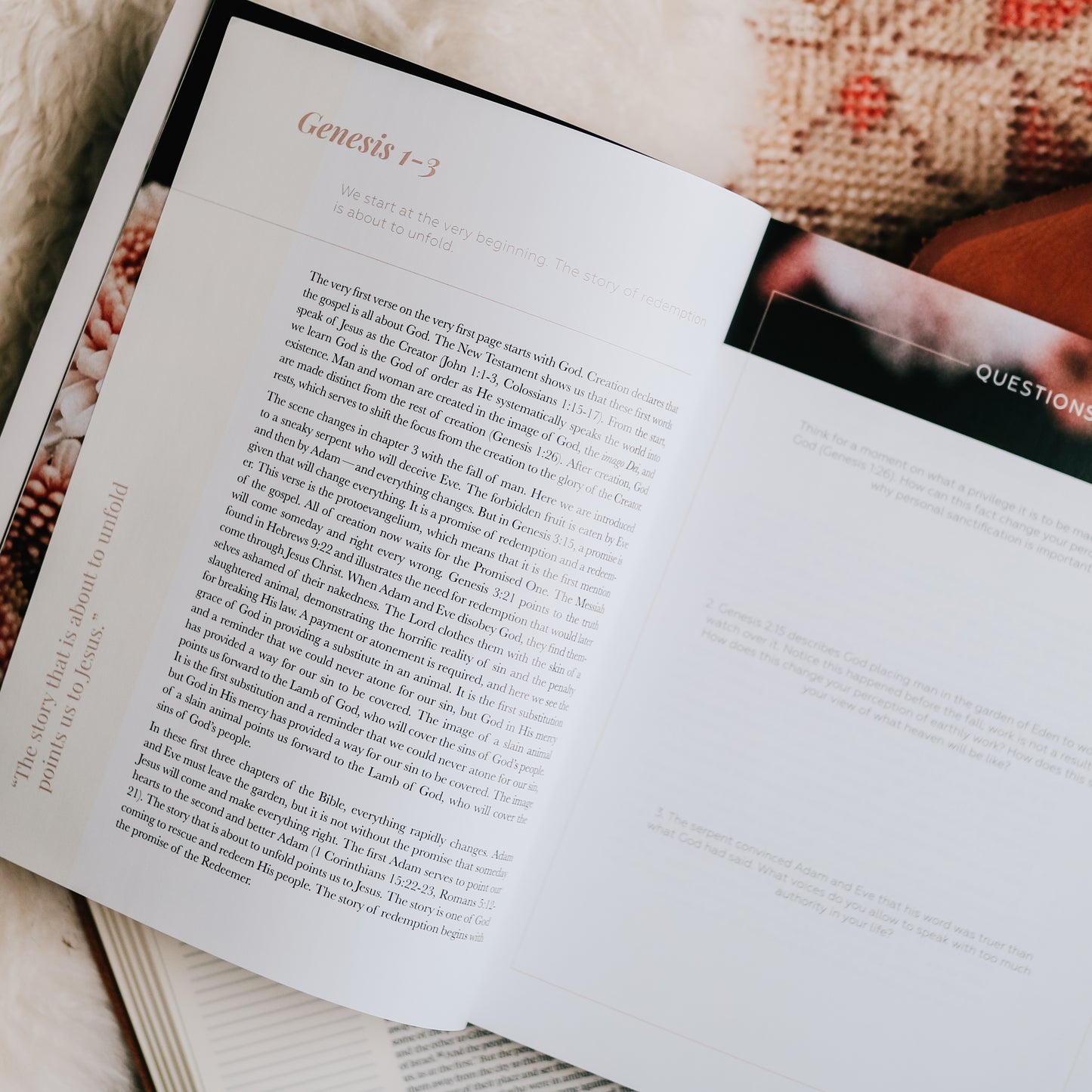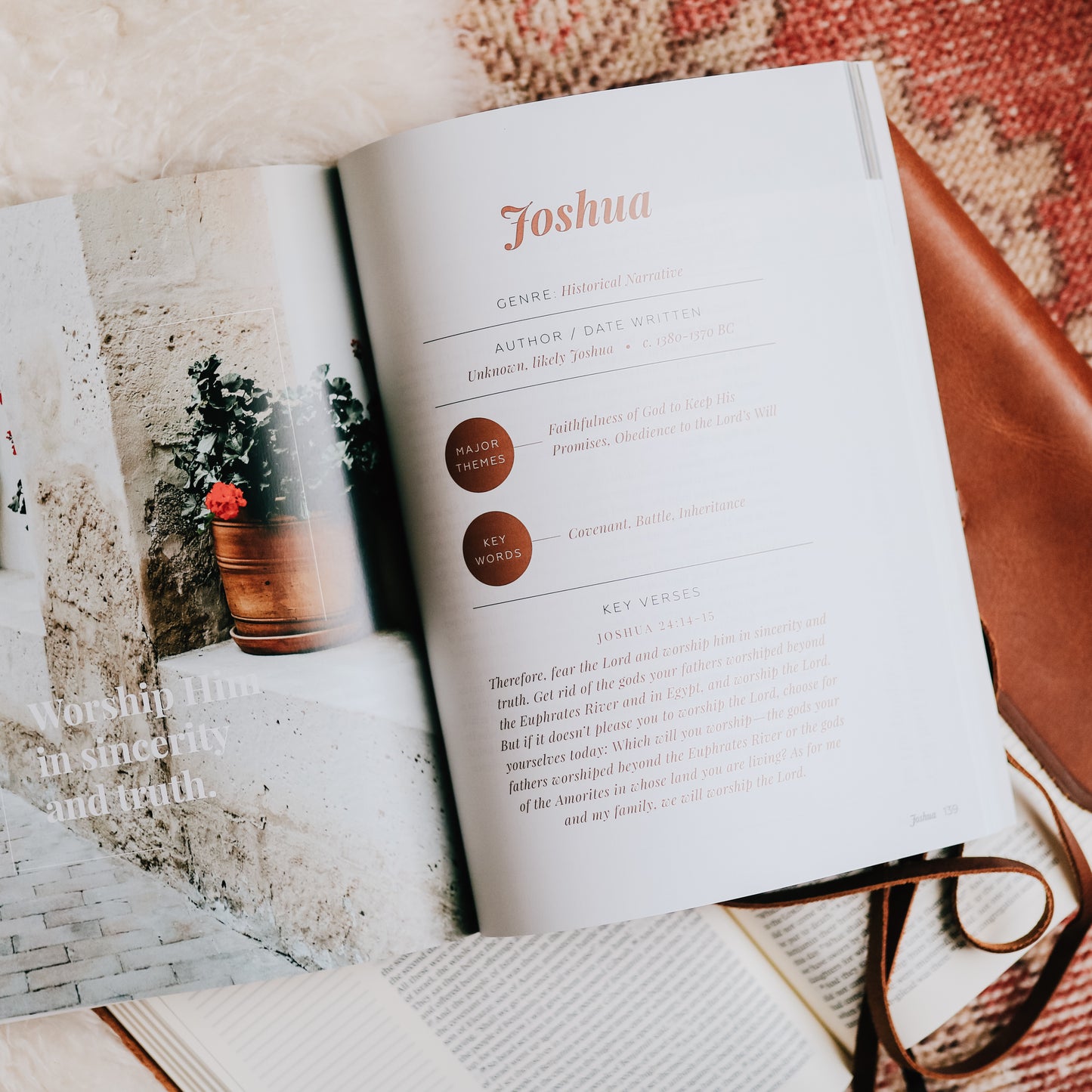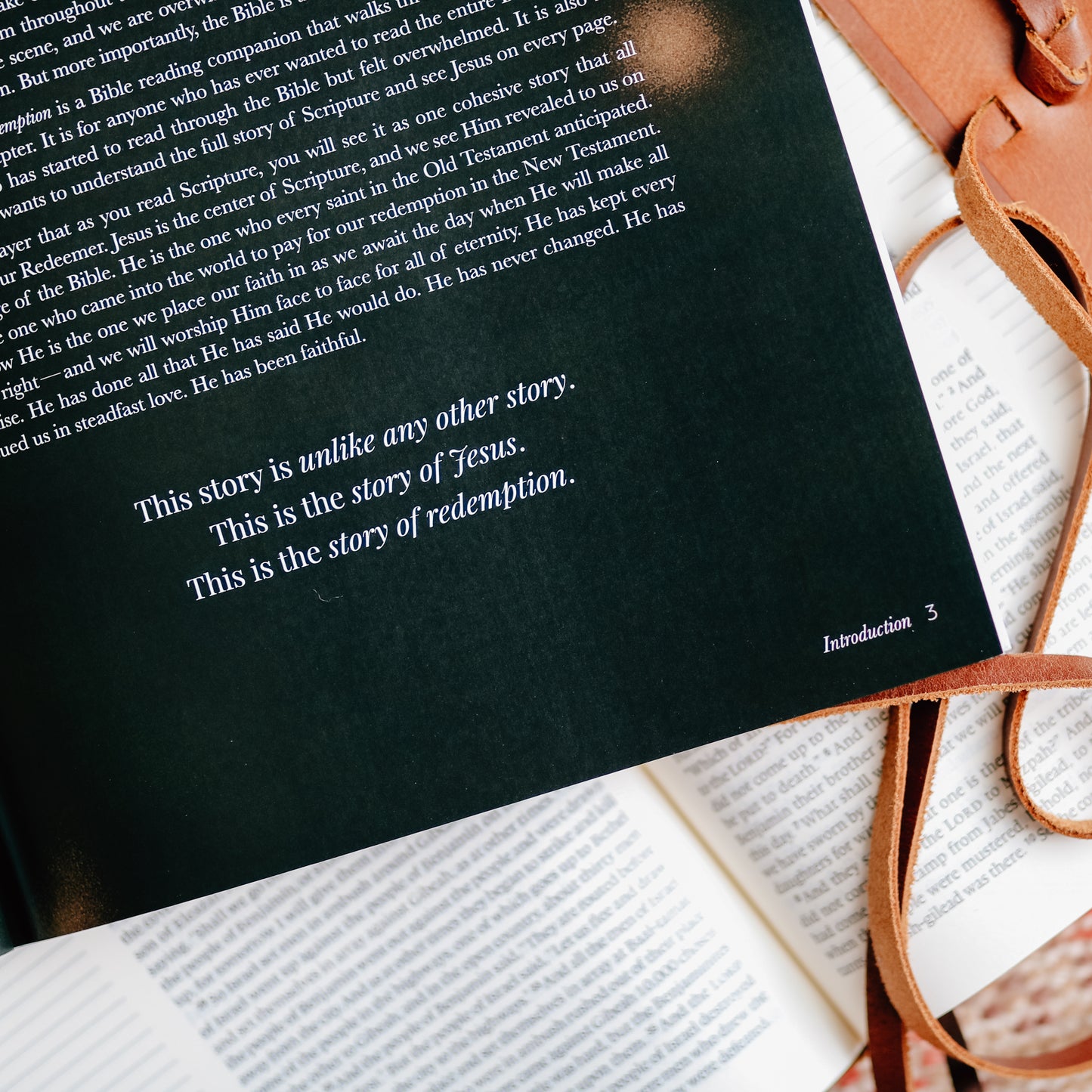 Story of Redemption Bundle
I can't possibly review the whole year because I've only just begun but here is what I can tell you about it so far:
Visually stunning. I want to pick it up. I want to throw it in my bag. I want to leave it out on my coffee table. I'm excited to study when I see it.
Design on the inside equally appealing to the outside. Love the simplicity. It's crafted carefully enough that if you want to write a lot of notes-it can def handle. It's pretty but not intimidating.
The questions so far actually center around the story of redemption and Jesus. Love it.
This is my favorite read along study!
I love every single Bible study. It always challenges me to be better, encourages me, and truly does inform me on things I wouldn't know just by reading the Bible alone. The studies are a great guide. And they ALWAYS point to Jesus!!!
Incredible resources
I'm a fan of resources that point you right back to scripture!!! This study does just that!
Story of Redemption Bundle
This study is not only beautiful, it's extremely well written and packed with information. I would highly recommend.
The Best Bible Studying Resource
Before purchasing this bundle, I'd struggle to read my bible, summarize what I've just read, and interpret it for myself. All of that changed when I came across this wonderful bundle! It literally guides you step by step through each scripture, giving you a deeper connection to God's words and allowing the Holy Spirit (God's voice) to be present with you. Now that I have this steady bible support system in place, I am always motivated and driven to read God's word daily, giving me assurance that I will discover new things every time I read my bible.