Regular price
$20.00
Sale price
$10.00
Unit price
per
Sale
Sold out
Between Grief and Glory | 7 Week Study | A Study on the Book of Lamentations
We live in a world that is broken and marred with the effects of sin. Our hearts ache for more than what this world has to offer. We long for the day when God will make all things will be made right. How do we live with the tension of grief and hope?

Between Grief and Glory | 7 Week Study | A Study on the Book of Lamentations is a 7-week study that equips believers to:
Learn how God is faithful to redeem even the most devastating of circumstances.

Recognize God's providential care during times of hardship and suffering.

See how Lamentations points ahead to the hope found in the coming Messiah, Jesus Christ. 
Special resources within study:
Literary Features of Lamentations

Prophet, Priest, and King Jesus

The Suffering that Brings Peace: Parallels Between Lamentations and Isaiah 53

Prophecies Confirmed and Fulfilled Chart

The Path of Exile: A Map of the Route from Jerusalem to Babylon
Key themes: Lament, Suffering, Judgment, Destruction of Jerusalem, Grief, Hope, God's Faithfulness

Details: 
This study is perfect for individuals or groups. 

Each week contains five days of study material, including daily study questions, a weekly memory verse, and weekly reflection questions. 

Measures 8x10

Includes 192 pages
View full details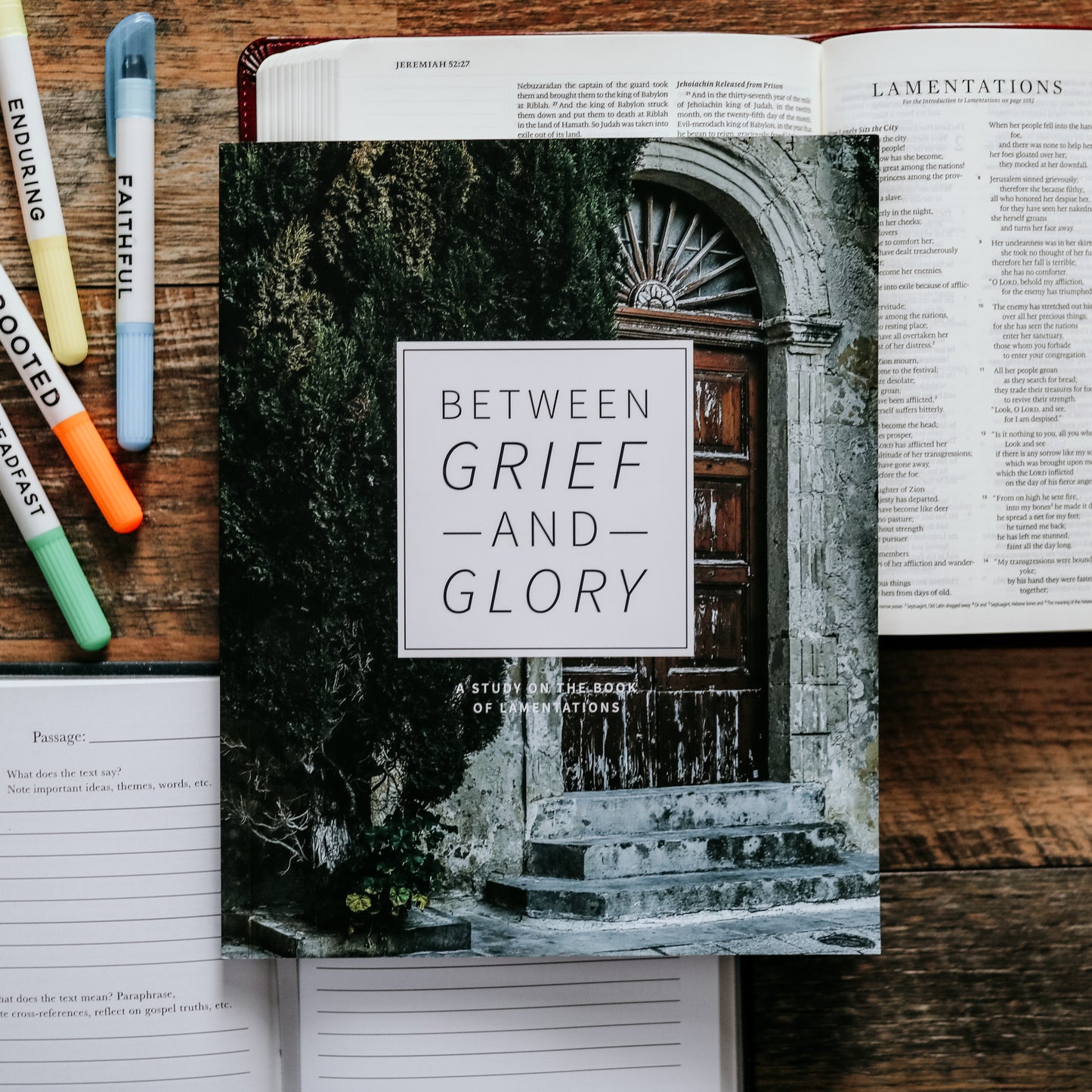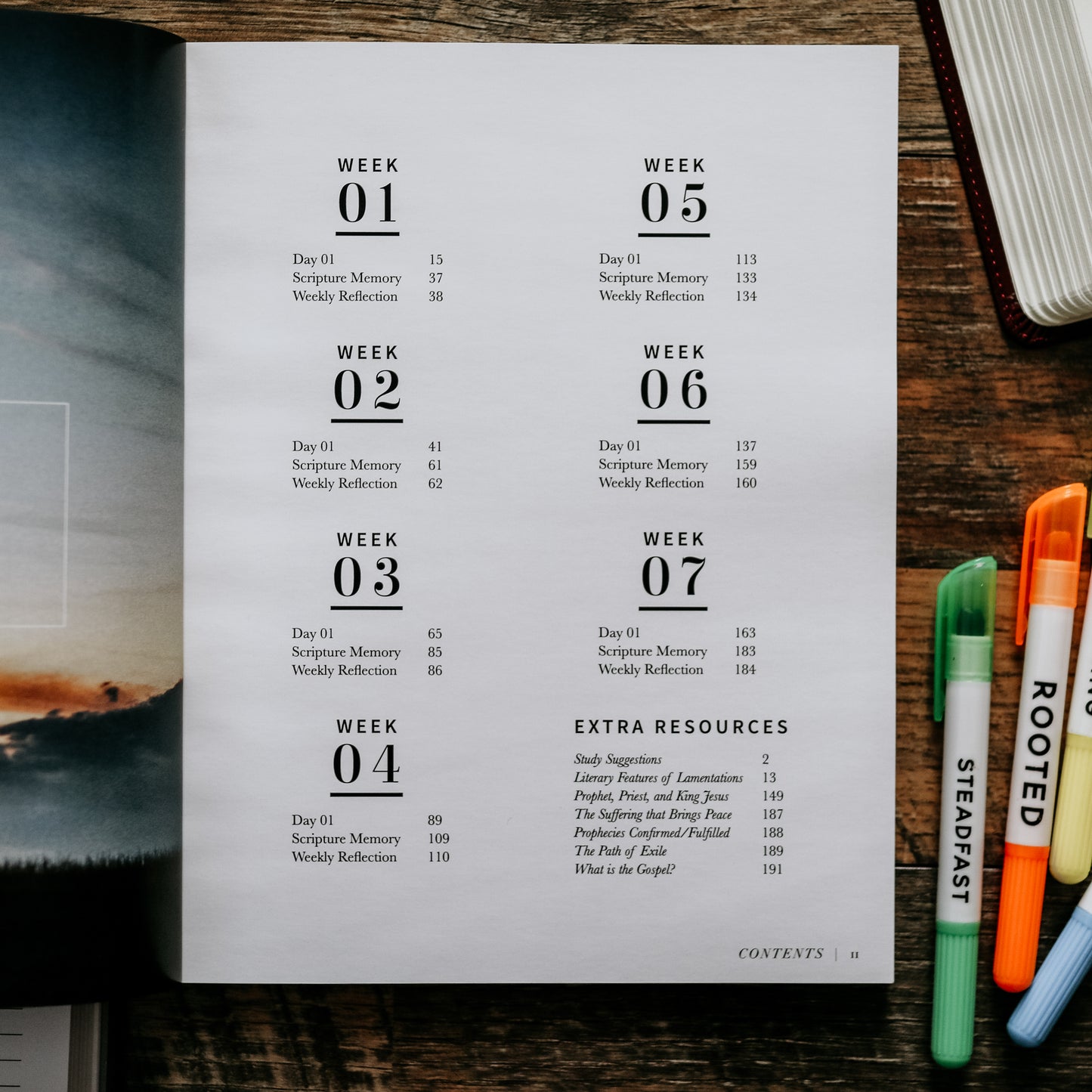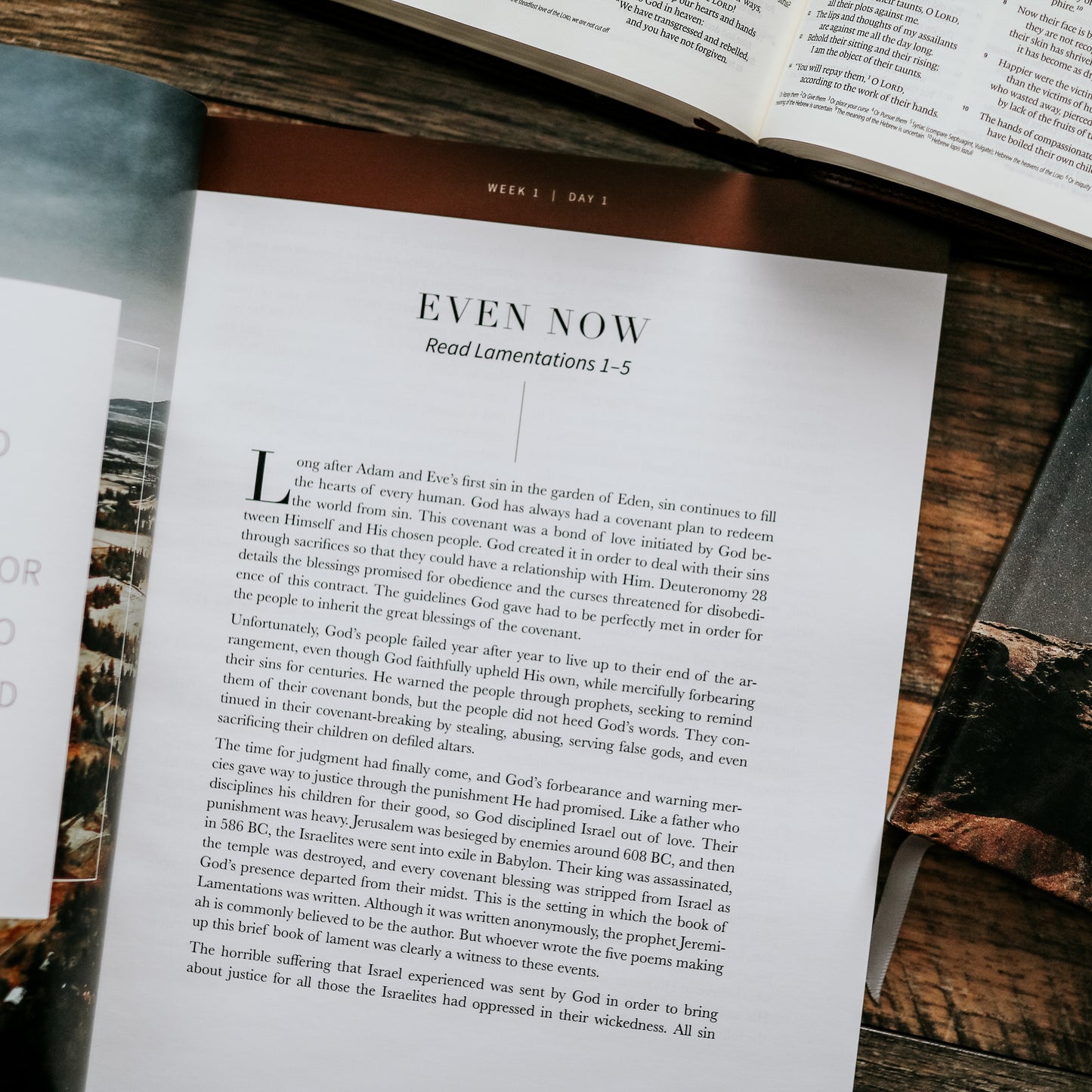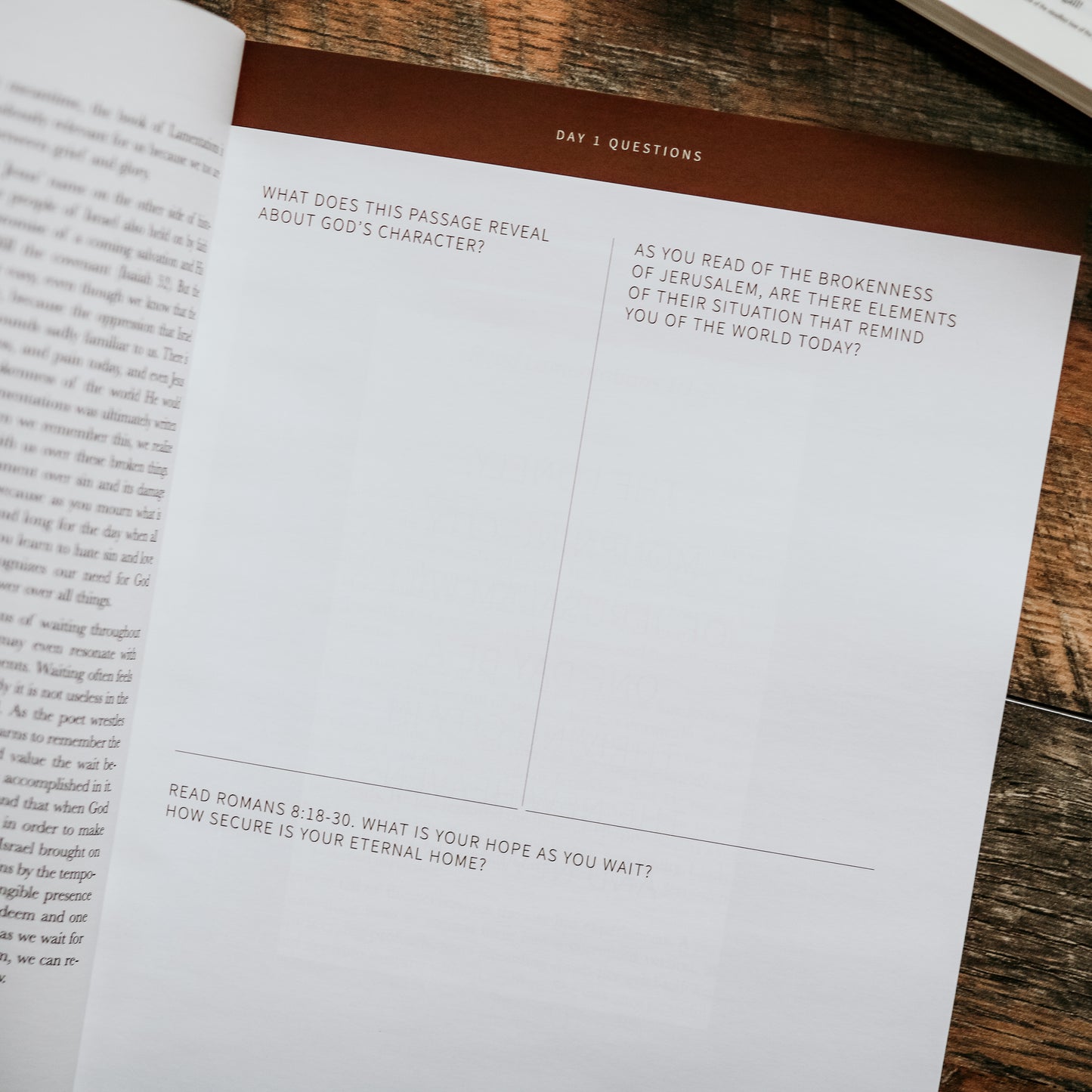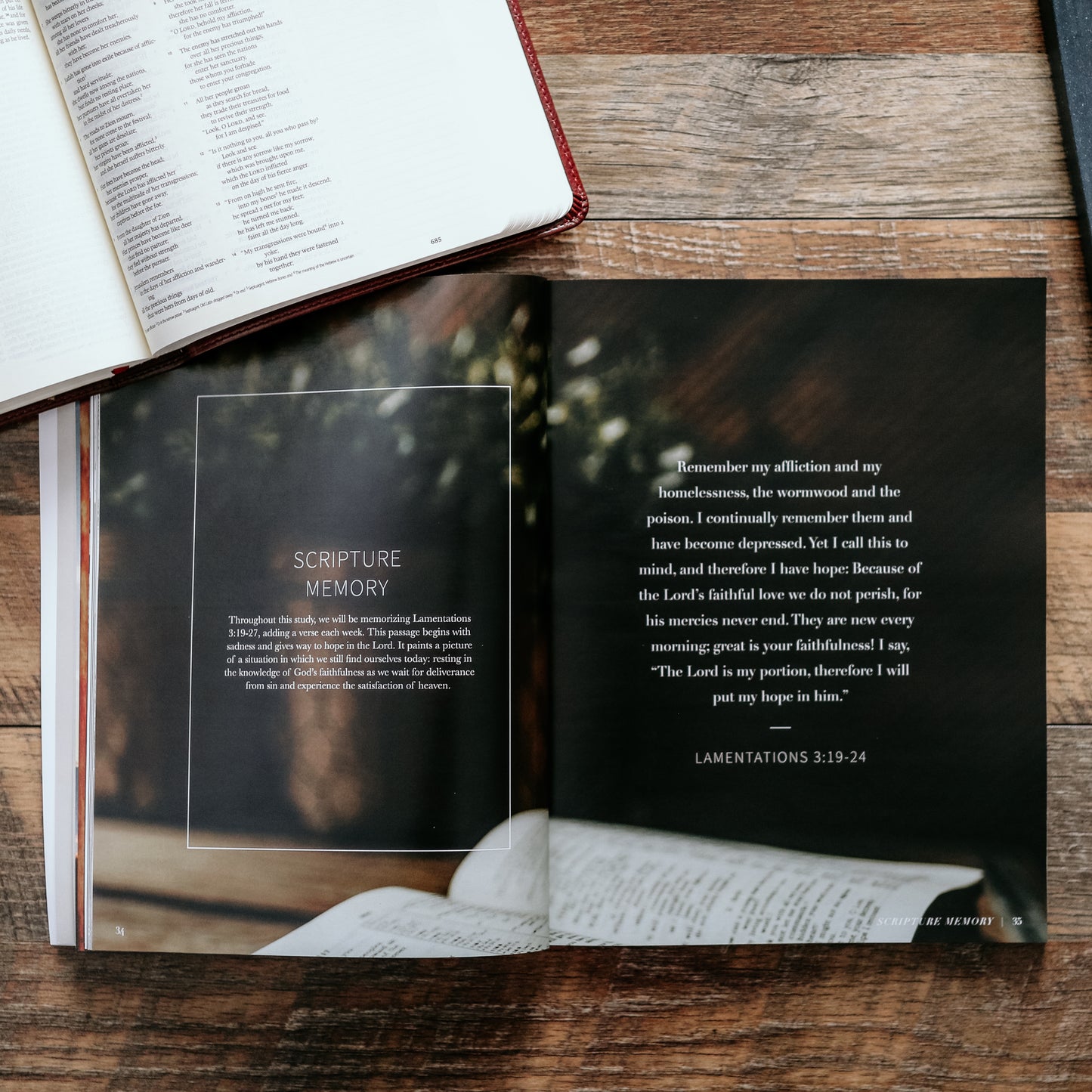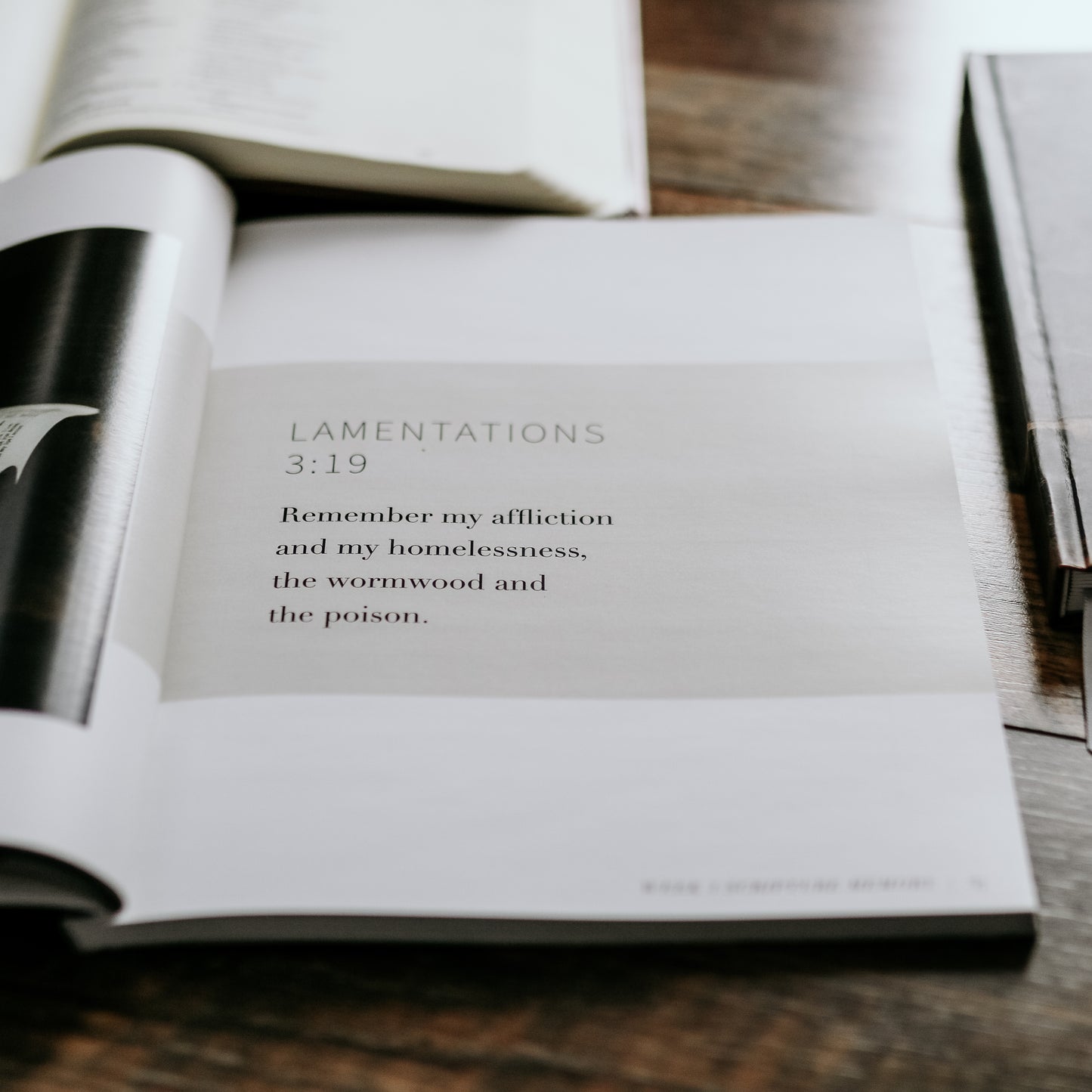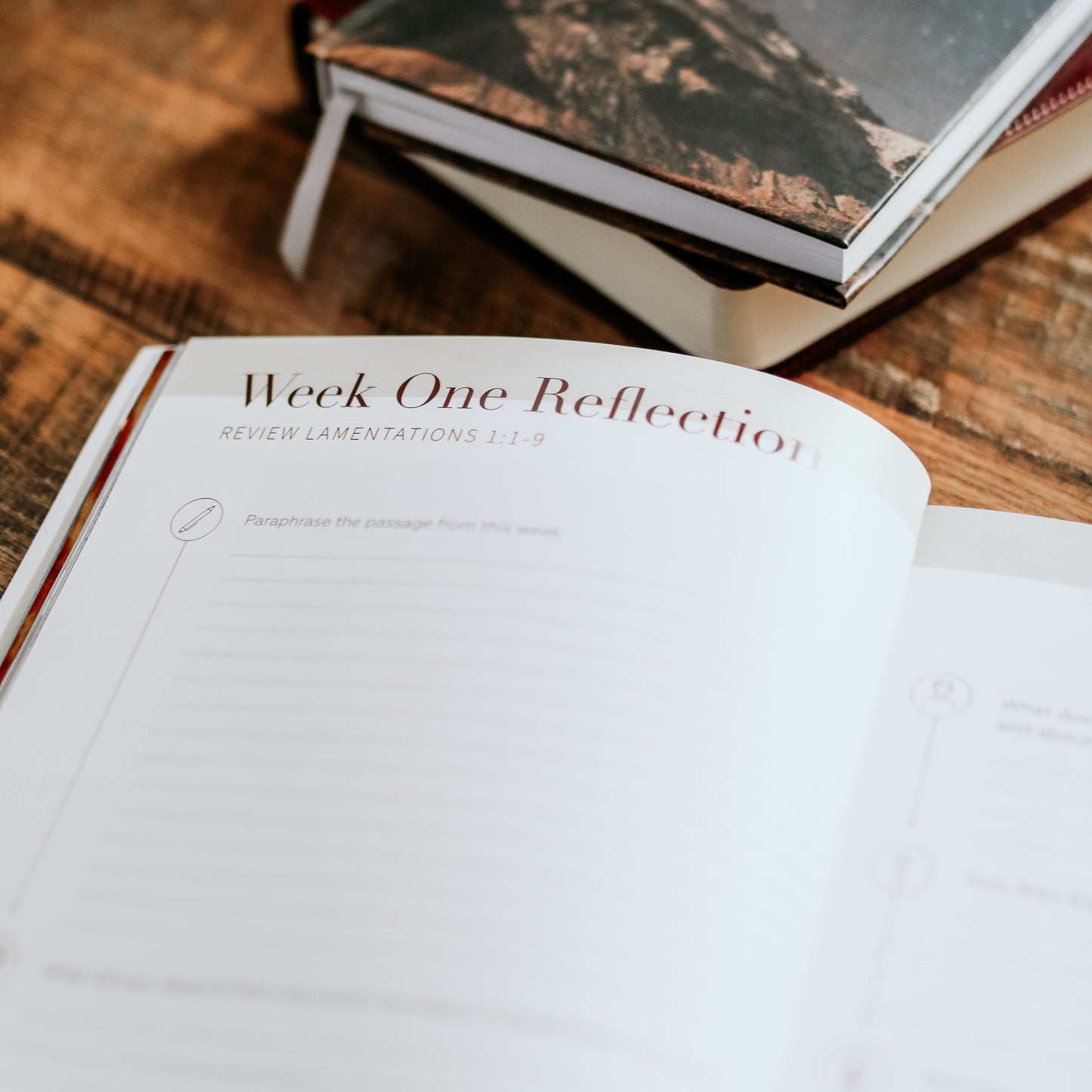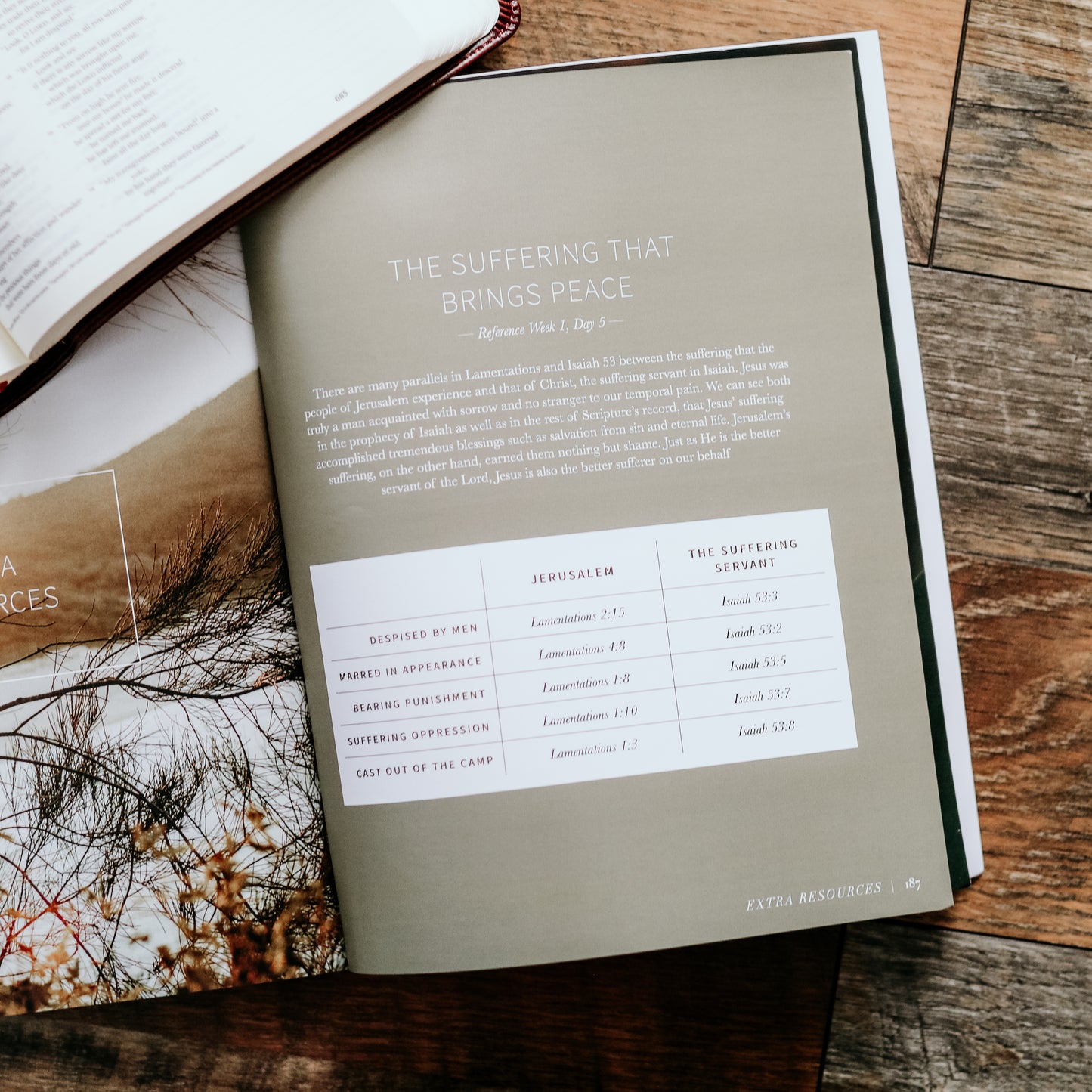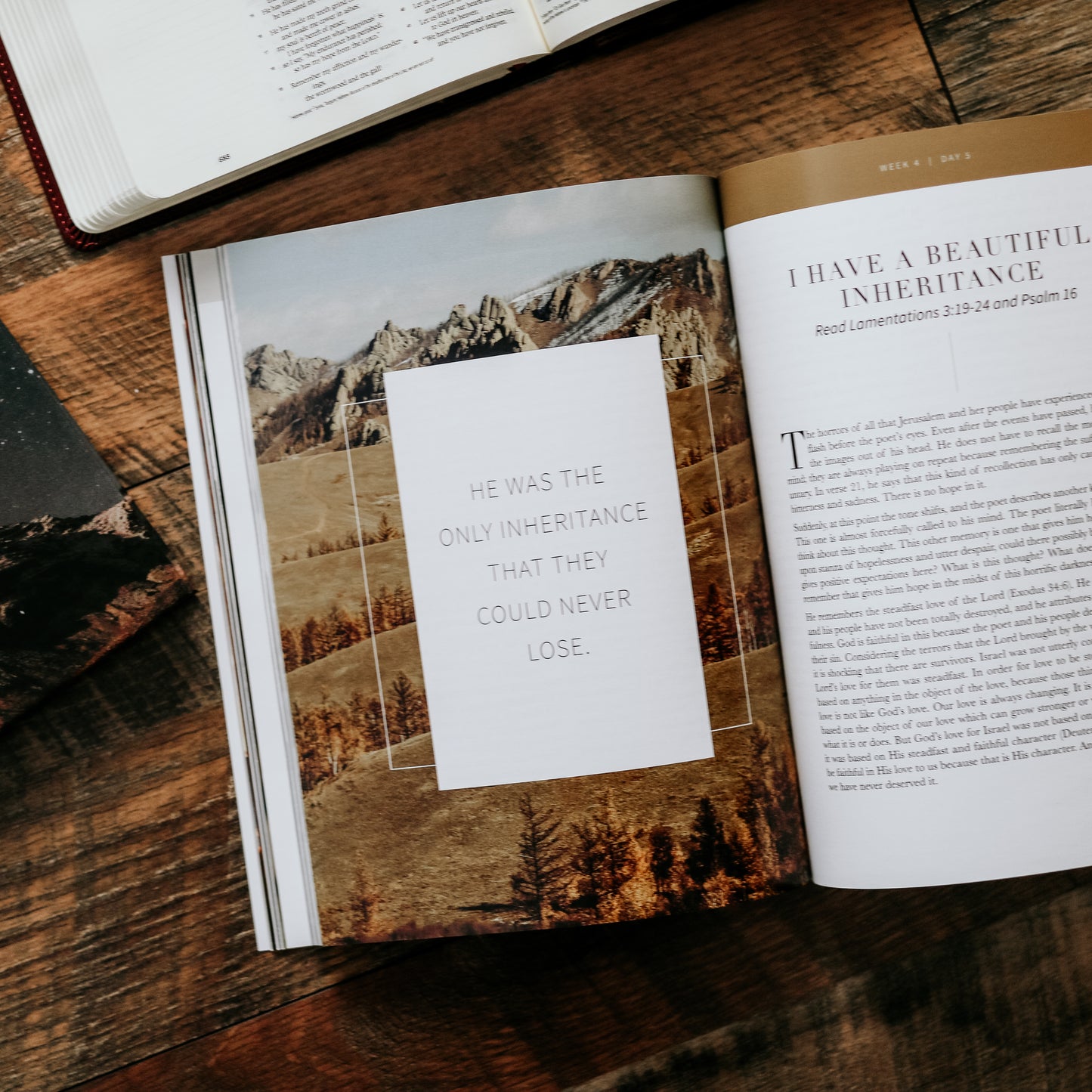 Between Grief and Glory Study
Enjoying the content of this study and the fresh perspective on what can be viewed as a downcast book of the Bible. This study is helping me to dive deeper into God's word and I love the scripture references that tie in.
Powerful and Freeing!
Who knew learning how to lament could be so freeing?!? This is a powerful Bible study that has really helped me work through my grief and lament in a way that draws me closer to God. It is so insightful and connects the Old and New Testament together and always brings things back to Jesus and the cross. It was very eye opening, encouraging, challenging, and freeing to do this study. I can't say enough good things about it!!!
Great for peace
Really beautiful, esthetically and message wise. Thank you DG!
Beautiful, thought provoking
I'm loving this study so much I'm buying the men's design for my husband. It's been pushing me to study deeper and consider. Lamentations is a hard book to read as Israel gets their just consequences for their sins, which is why I've avoided it before. But this guide is good at both sitting in that sorrow and pointing us forward to Christ. Justice AND mercy. Consequences AND grace.
Lamentation Study
The Lamentations study is beautifully done. I'm looking forward to continuing through the entire study!