Regular price
$88.00
Sale price
$48.00
Unit price
per
Sale
Sold out
Eden to Eternity | The Chronological Story of Scripture 

Eden to Eternity: The Chronological Story of Scripture is a 4-volume study series that walks through the entire Bible chronologically over 365 days. This study highlights how the story of Scripture unfolds from creation to Revelation as the events occurred.
Eden to Eternity is designed to:
• Help you see and follow the storyline of Scripture
• Transform the way you understand Scripture by illuminating God's promises and the ways He has fulfilled them in Christ
• Give you a fresh perspective on familiar passages by showing how they fit into the unfolding narrative of God's plans and purposes
• Make it possible for you to read and study the entire Bible in 1 year in just about 20 minutes a day. 
Each day includes a brief summary and explanation of that day's Bible reading that will help you understand the text and place it chronologically in history, as well as daily reflection questions that will help you apply the text to your life.
Be sure to subscribe to the Year in the Bible with Daily Grace podcast because on January 1, 2023, we will start season 2, which follows a chronological Bible reading plan and coincides perfectly with this bundle!
This study series includes new content and some content adapted from the
Story of Redemption
study series.
View full details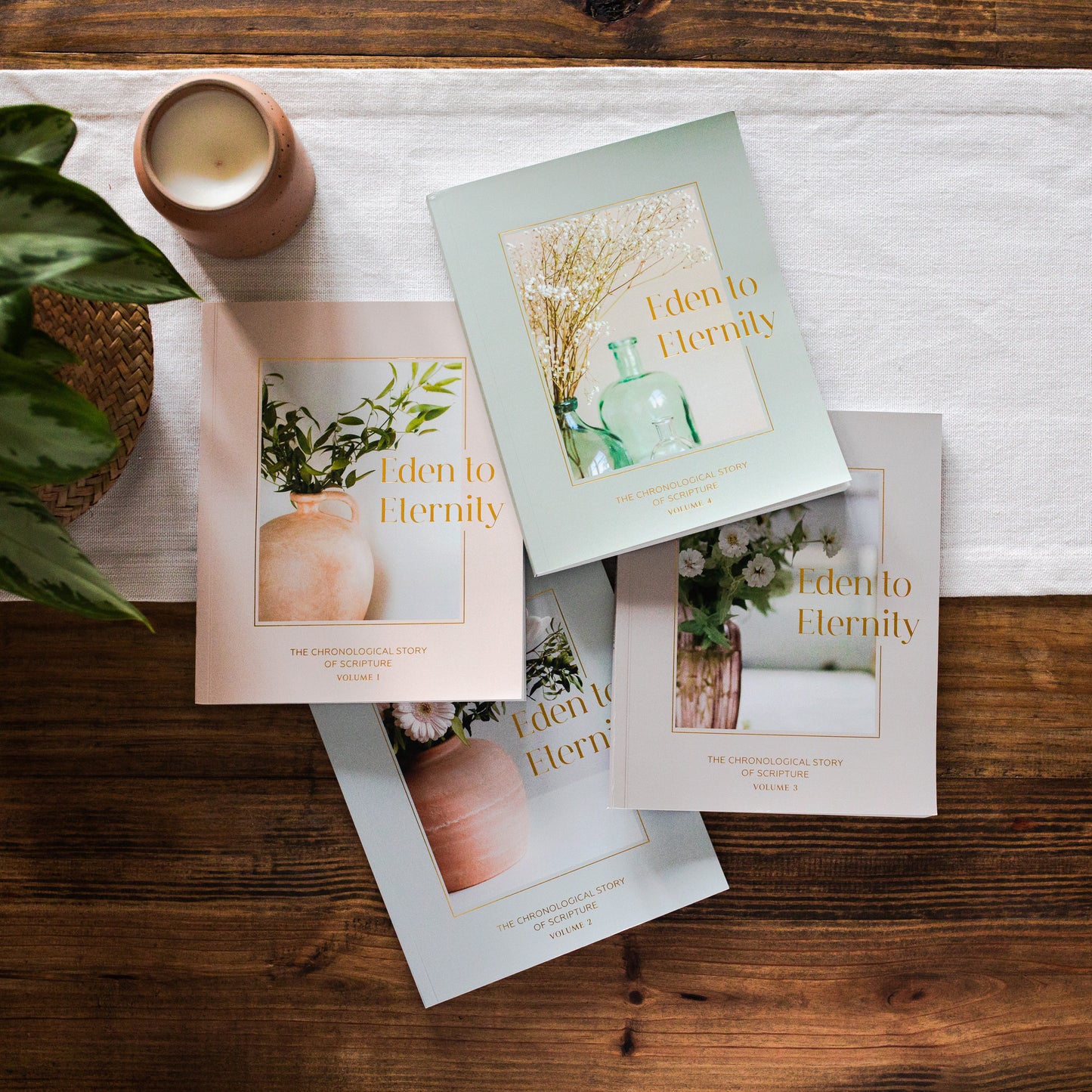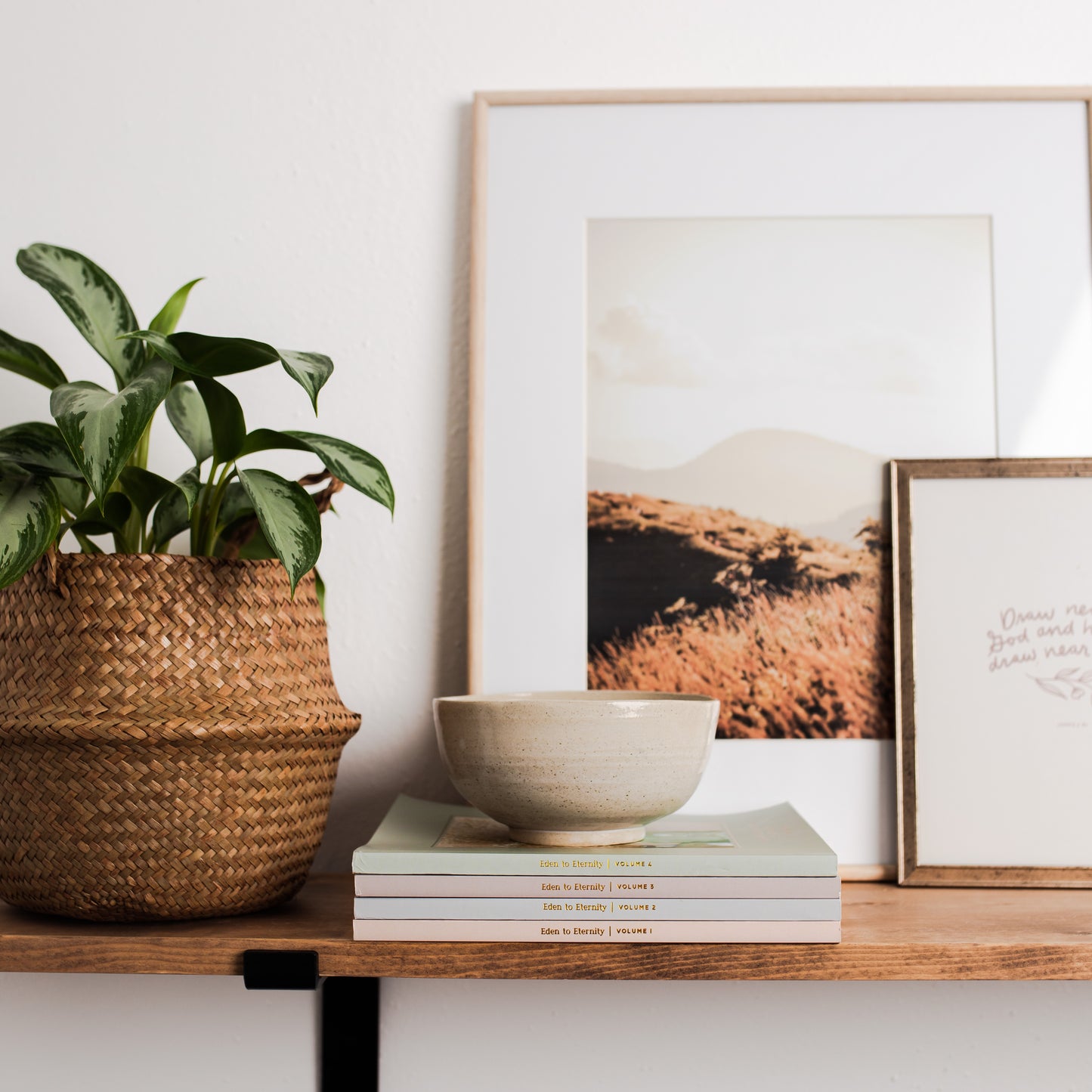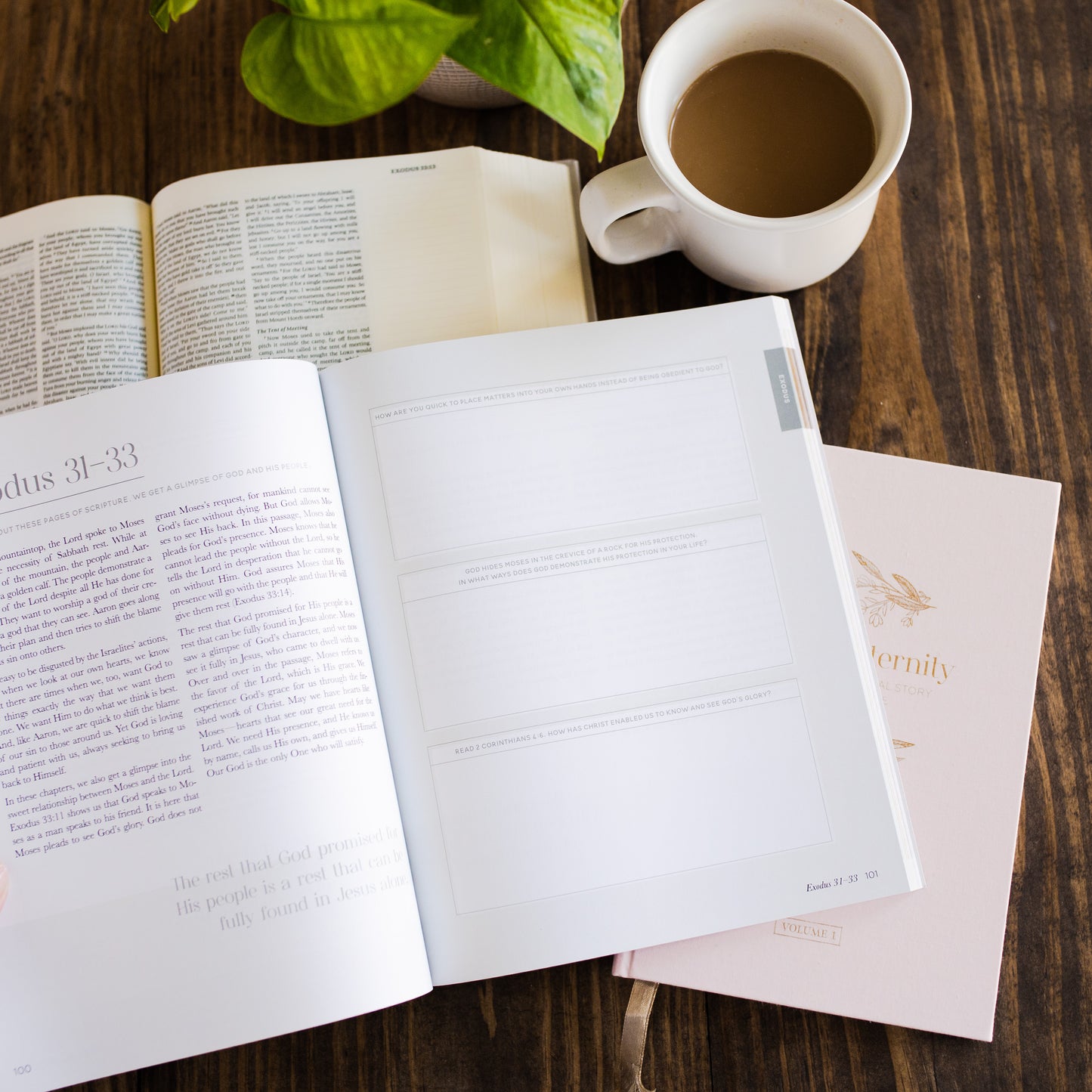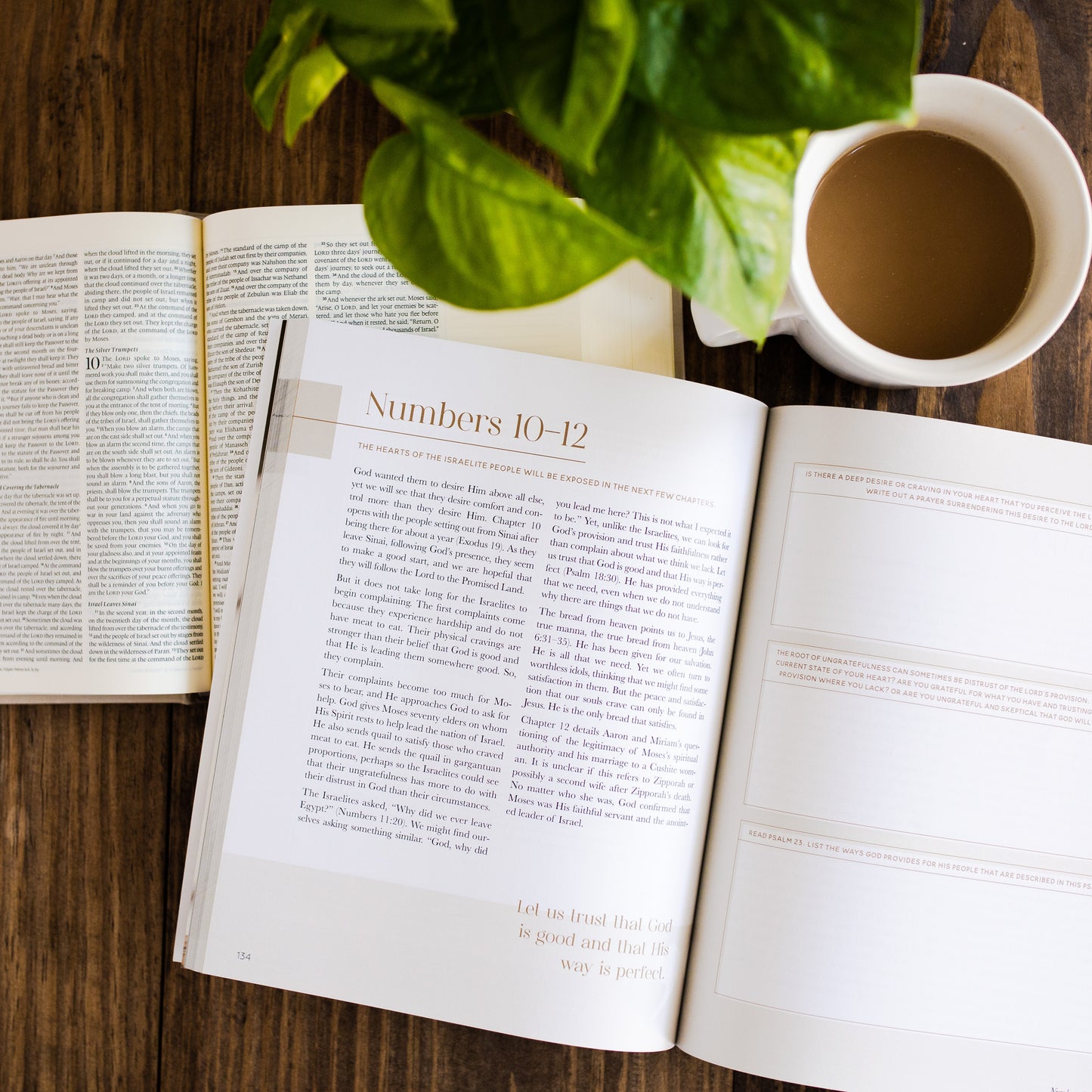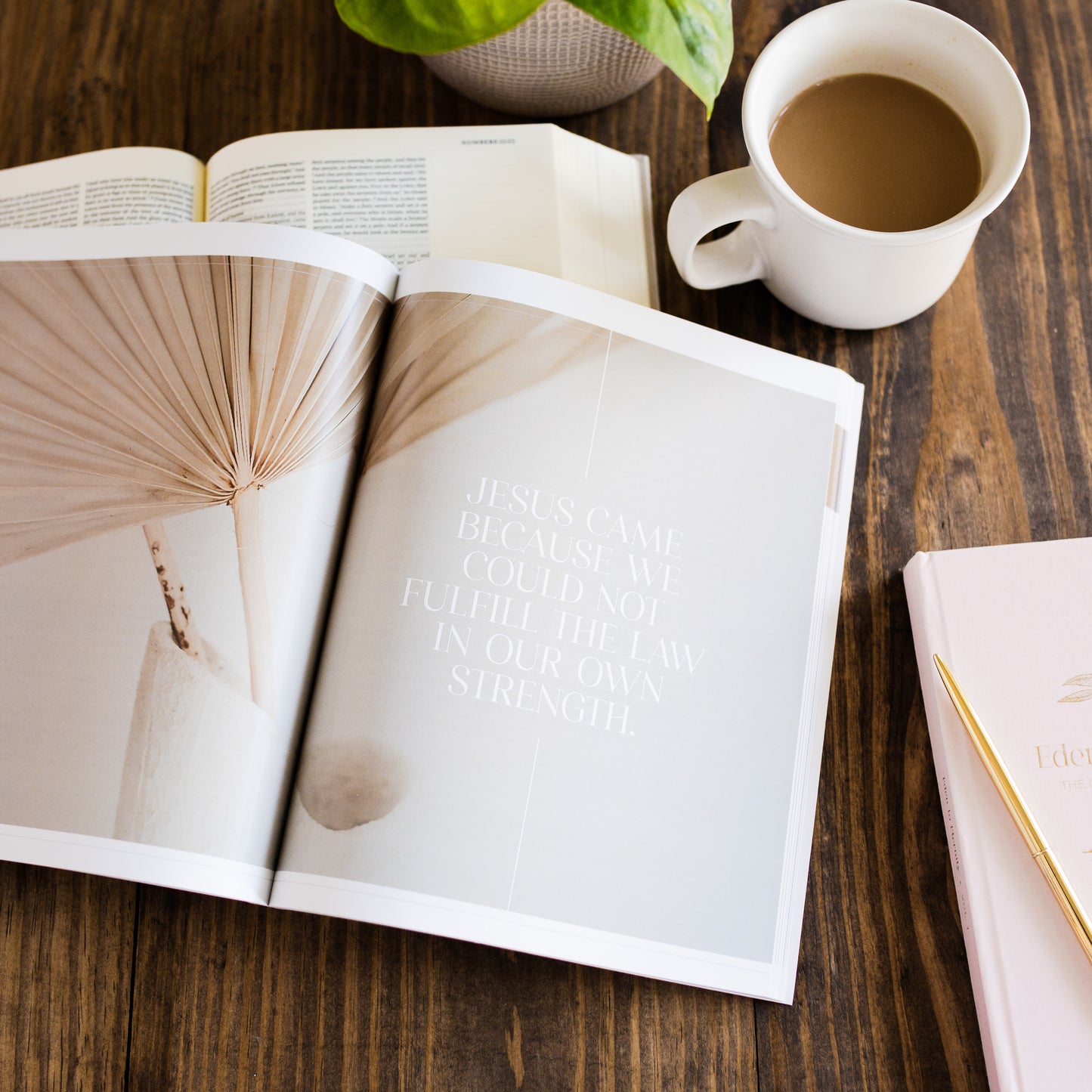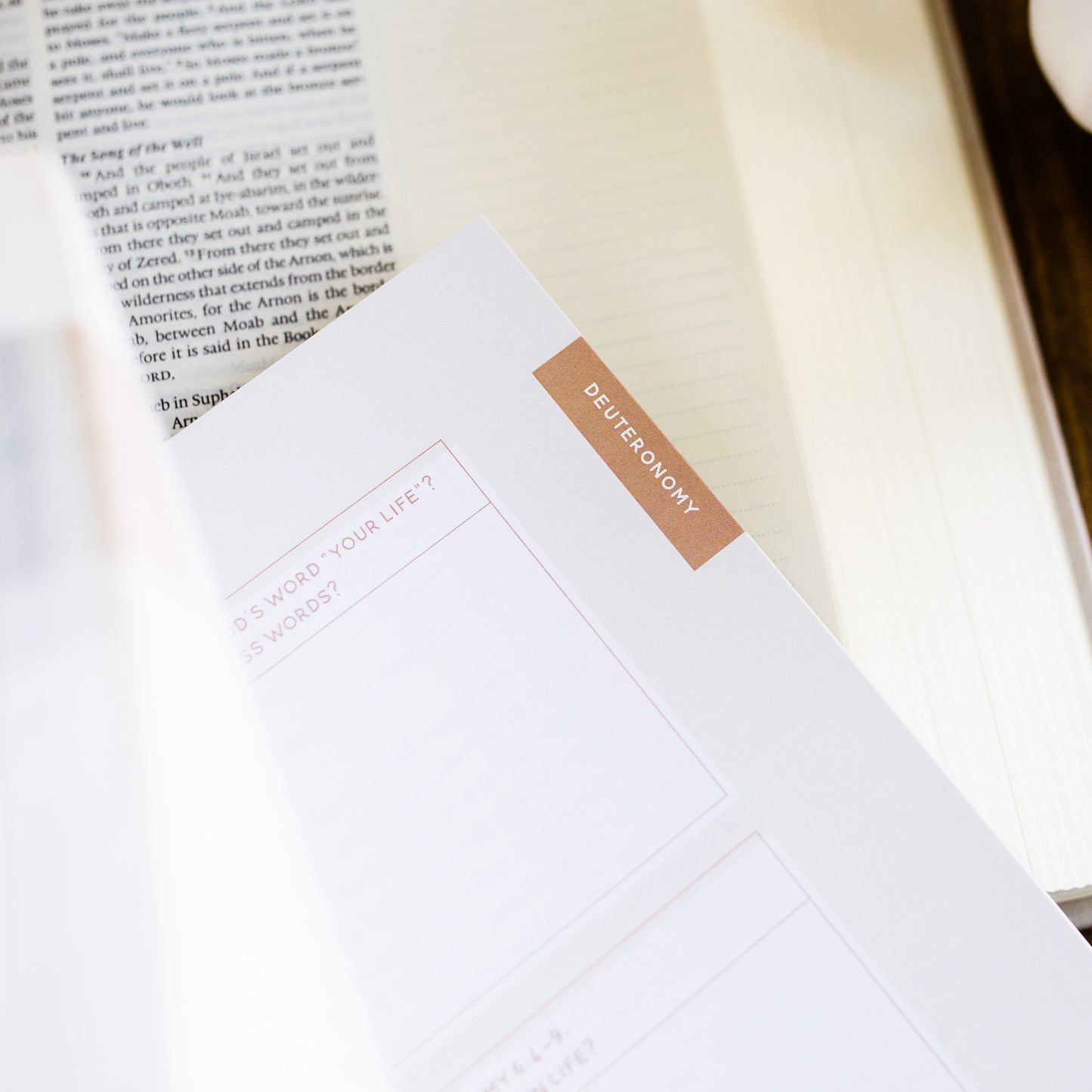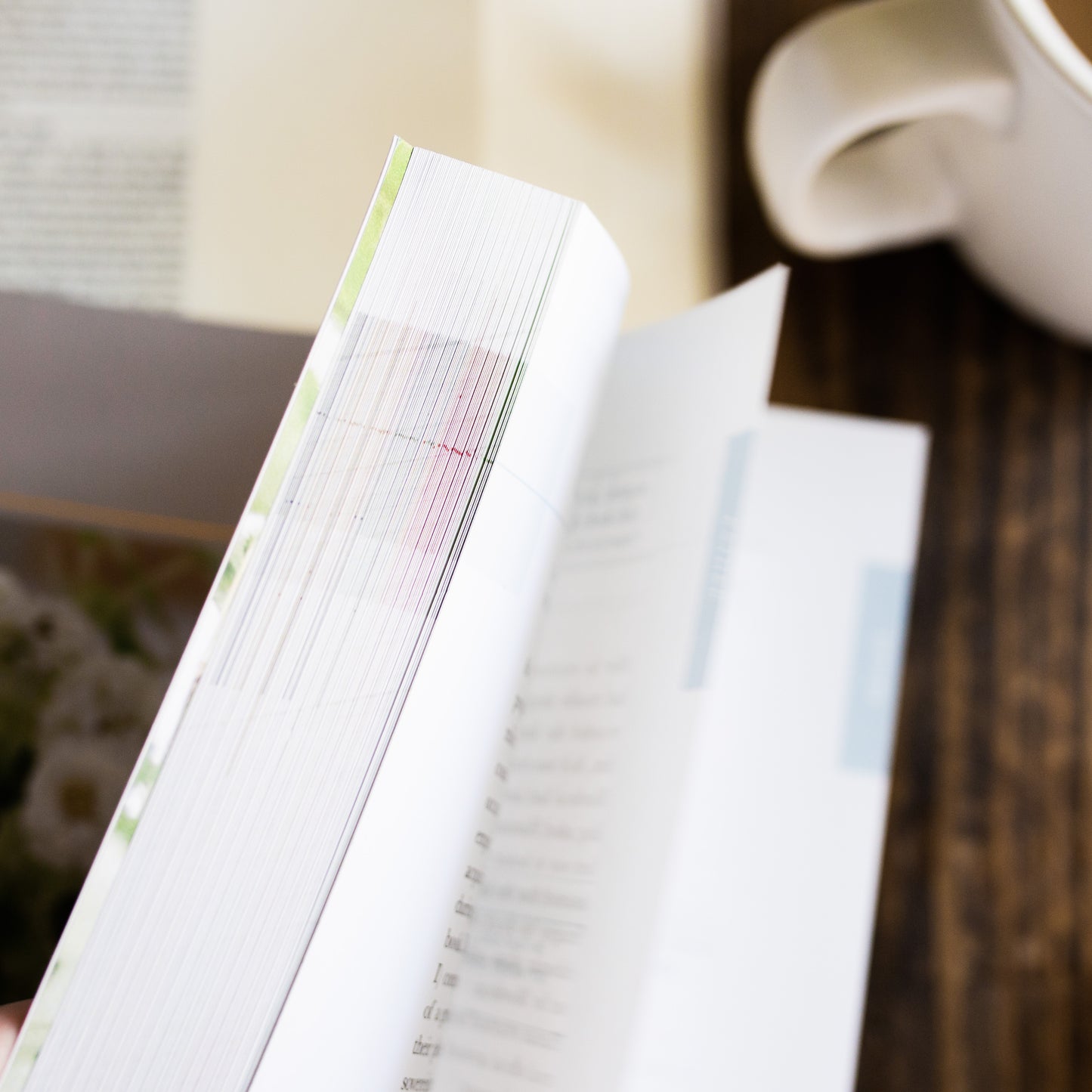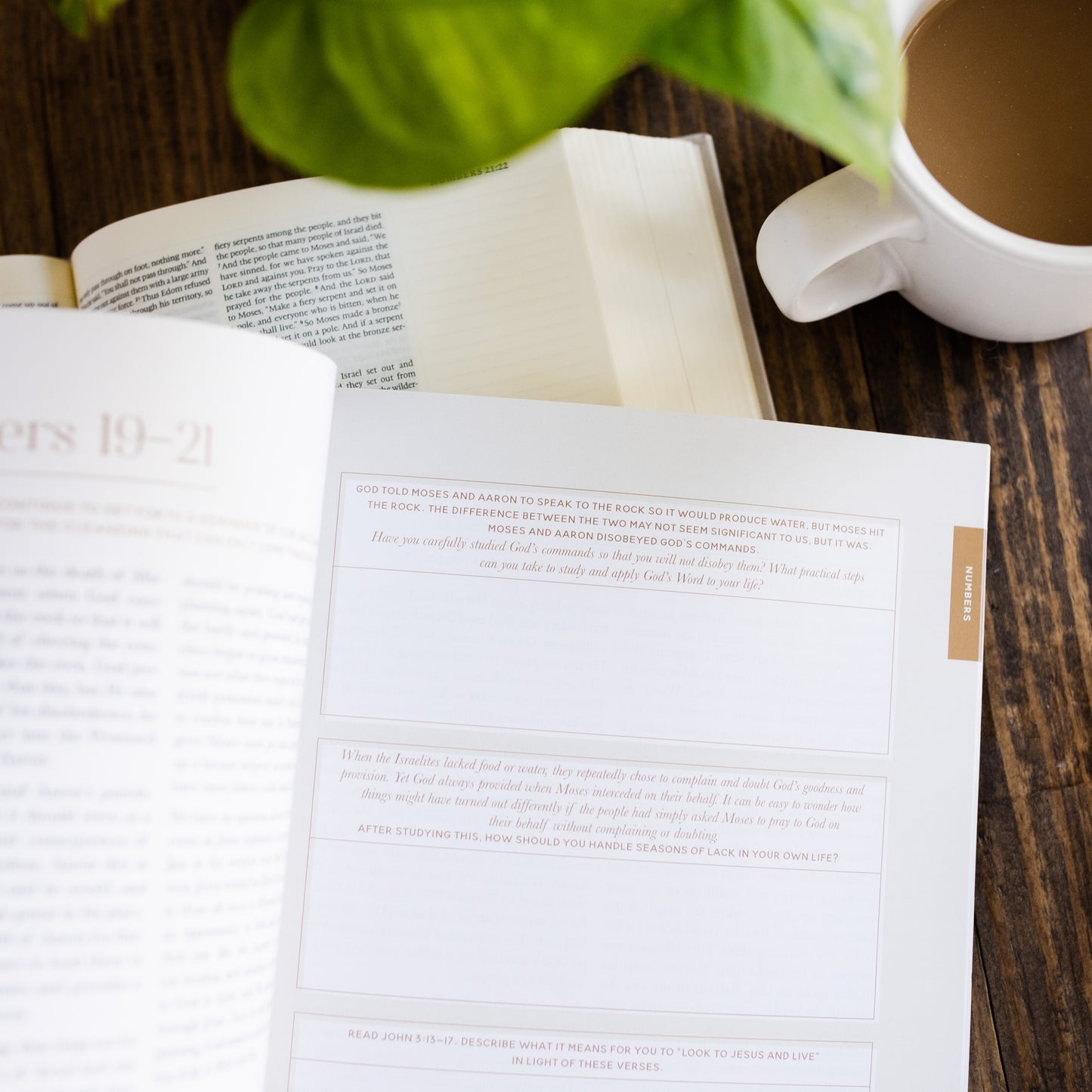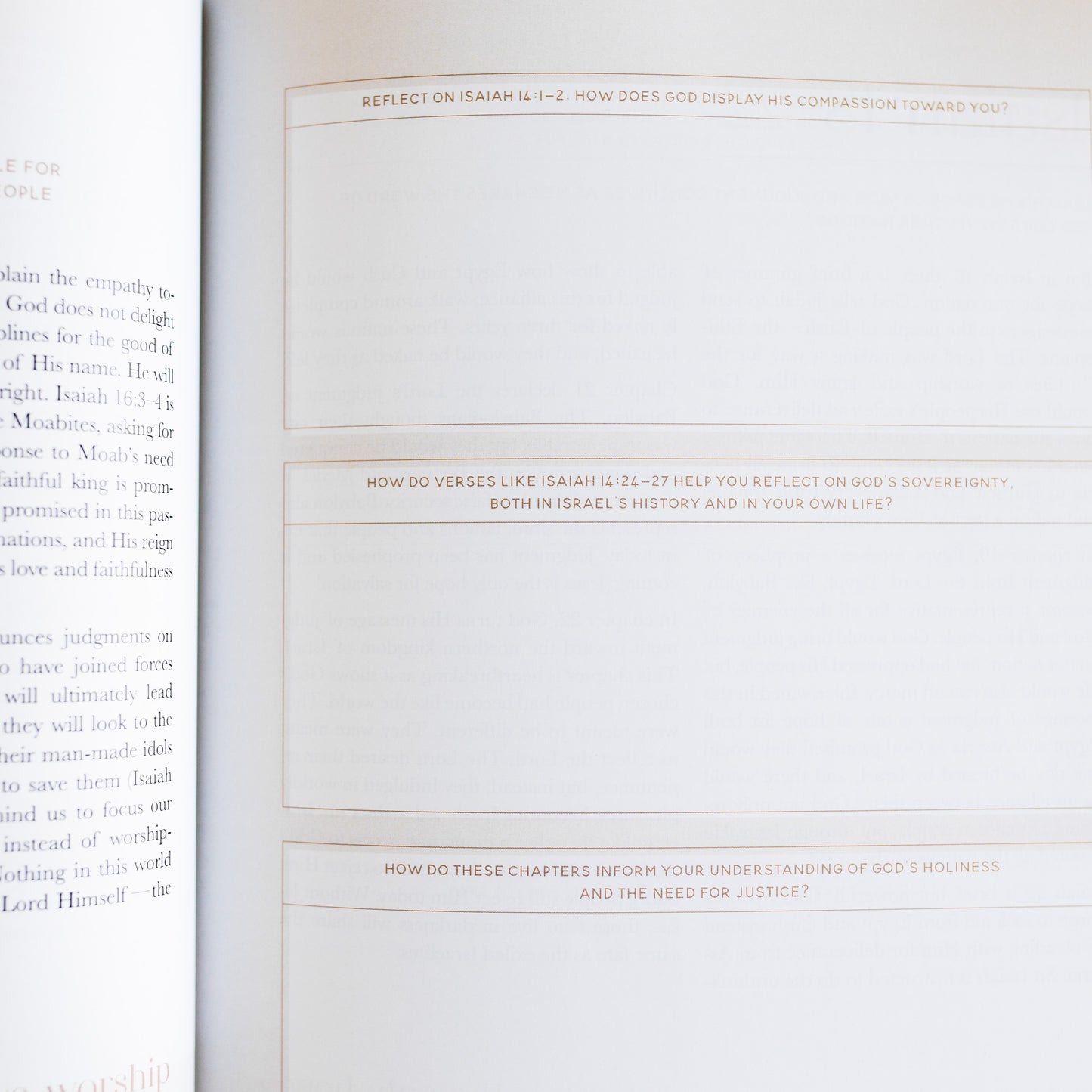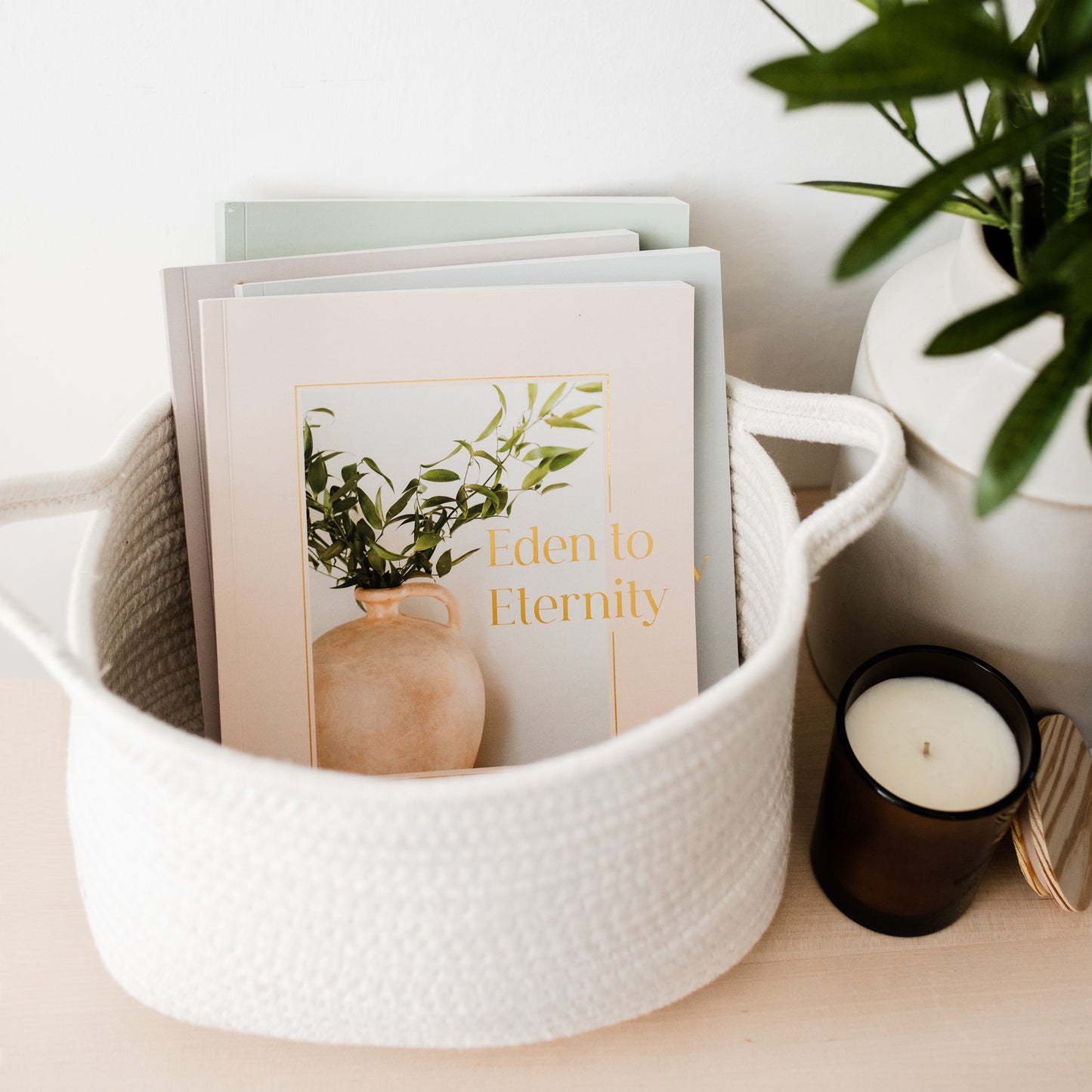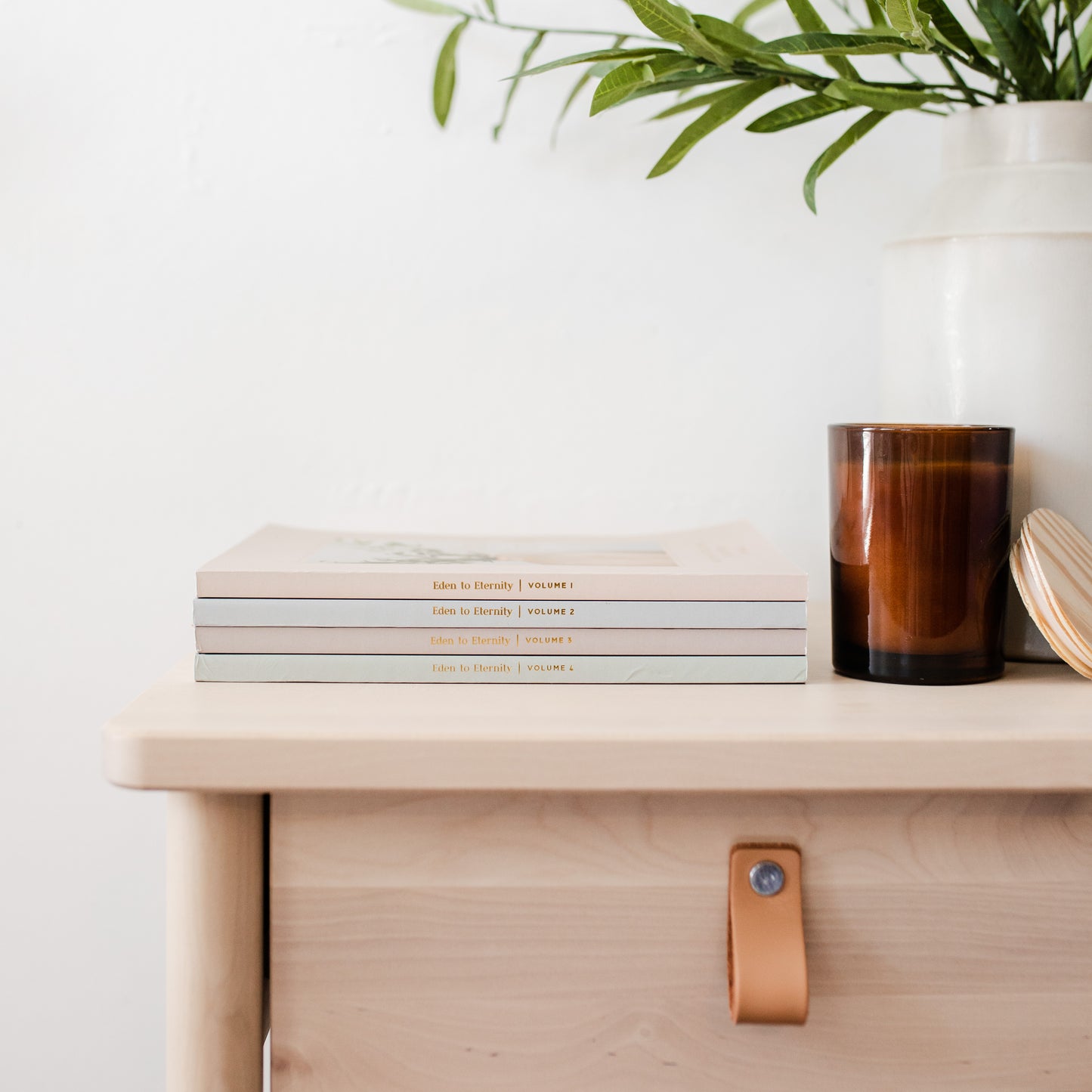 It's like a study and devotional in one!
This study truly paints a picture of Christ through the whole Old Testament, moving into the New Testament. It does a really thorough and beautiful job of presenting scripture to you chronologically. And I love the reflective questions!
So helpful!
I am loving the chronological plan and studies! It helps the Bible make so much more sense to me now. The studies and the insight are super helpful. I highly recommend this to anyone looking for a deeper understanding of the Bible and how it flows together.
Eden to Eternity
First of all the books are so beautiful! I love the muted/pastel color and they look great sitting on a coffee table/desk/dresser. I have just started the study but it has been good so far. The set up allows you to easily read and comprehend the entire Bible in tiny chunks at a time. I think this study will actually help me accomplish my goals and I am excited about that.
Eden to Eternity Study
I am LOVING this study. I've started (and stopped) attempting to read The Bible in its entirety several times previously. With this plan and set, I've stuck to the plan so far and have even had days where I've done multiple readings because I've just wanted to, and was intrigued. The Bible sections are broken down into manageable chunks and the study book is a great supplement to reinforce your understanding. It has been critical in keeping me engaged and I truly look forward to my daily time with Jesus and actually understanding the book. I highly recommend them. I even ordered a second set as a gift after only having mine for a week!
Eden to Eternity
Beautiful study that is thoughtfully laid out. Love that it also has a podcast that follows along!