Regular price
$40.00
Sale price
$17.00
Unit price
per
Sale
Sold out
This bundle includes one women's study book and one men's study book.
Faithful | 6 Week Study | The Covenant God from Eden to Eternity
One of the keys to understanding Scripture is understanding the covenants God made with His people. When we see the ways God has kept His promises in the past, then we fully trust Him to fulfill HIs future promises in our lives. 
Faithful: The Covenant God from Eden to Eternity is a six week study that will: 
- Trace the promises of God in Scripture from Genesis to Revelation
- Walk through the story of Scripture while focusing specifically on the covenants God made and kept with His people 
- Show that over and over God has been faithful in the past and He will be faithful in the future
- Build on the foundation of the Amen study by digging deeper into the overarching themes of Scripture
Special resources within study:
Study Suggestions

How to Study the Bible

The Attributes of God

Metanarrative of Scripture

Covenants Chart

Timeline of Covenants

Signs of the Covenants

What is the Gospel?
Key themes: The Story of Scripture, the Gospel, Scripture, Covenants, the Character of God
Details: 
This study is perfect for individuals or groups. 

Each week contains five days of study material, including daily study questions, and weekly Scripture memory verses and reflection questions. 

Measures 8X10

Includes 168 pages 
View full details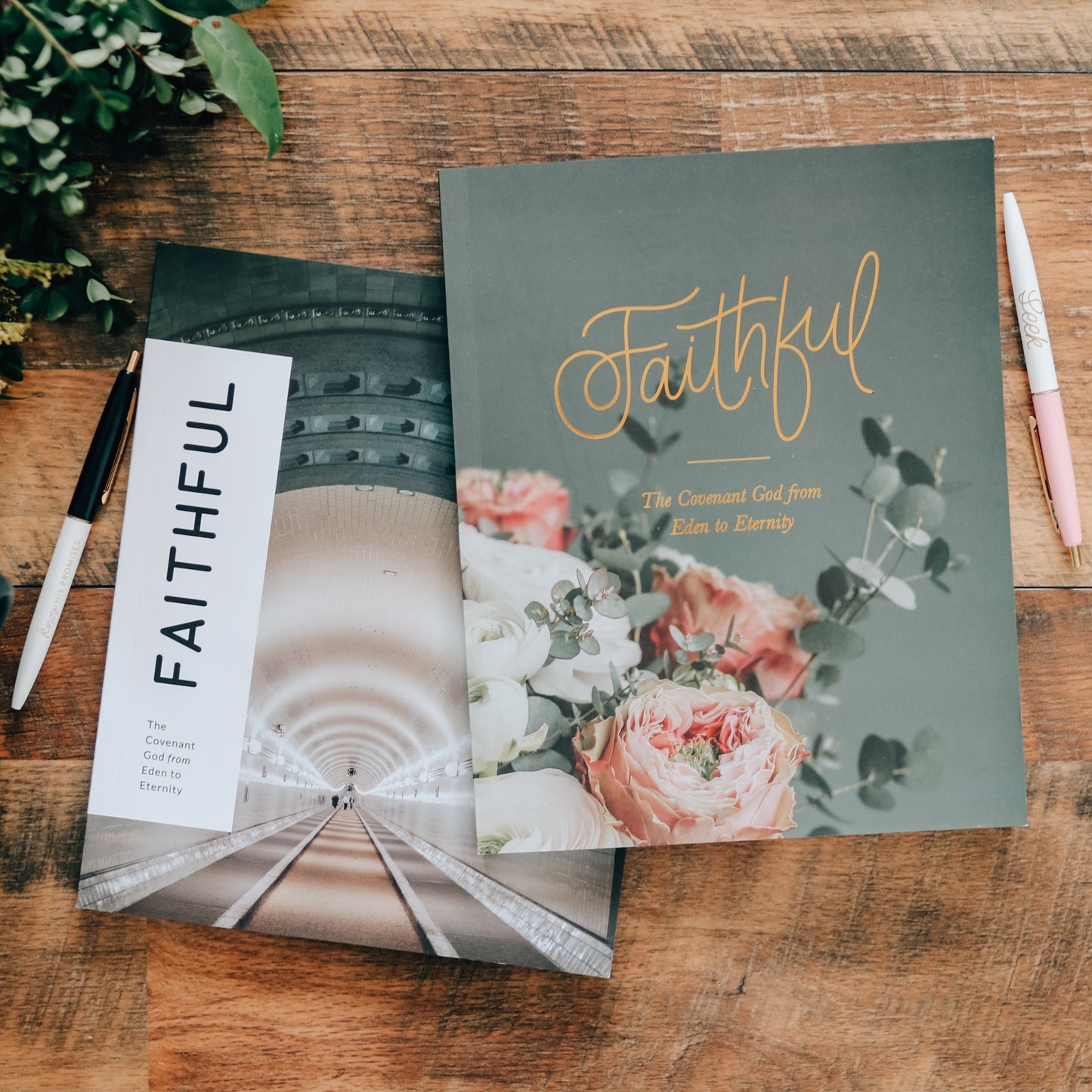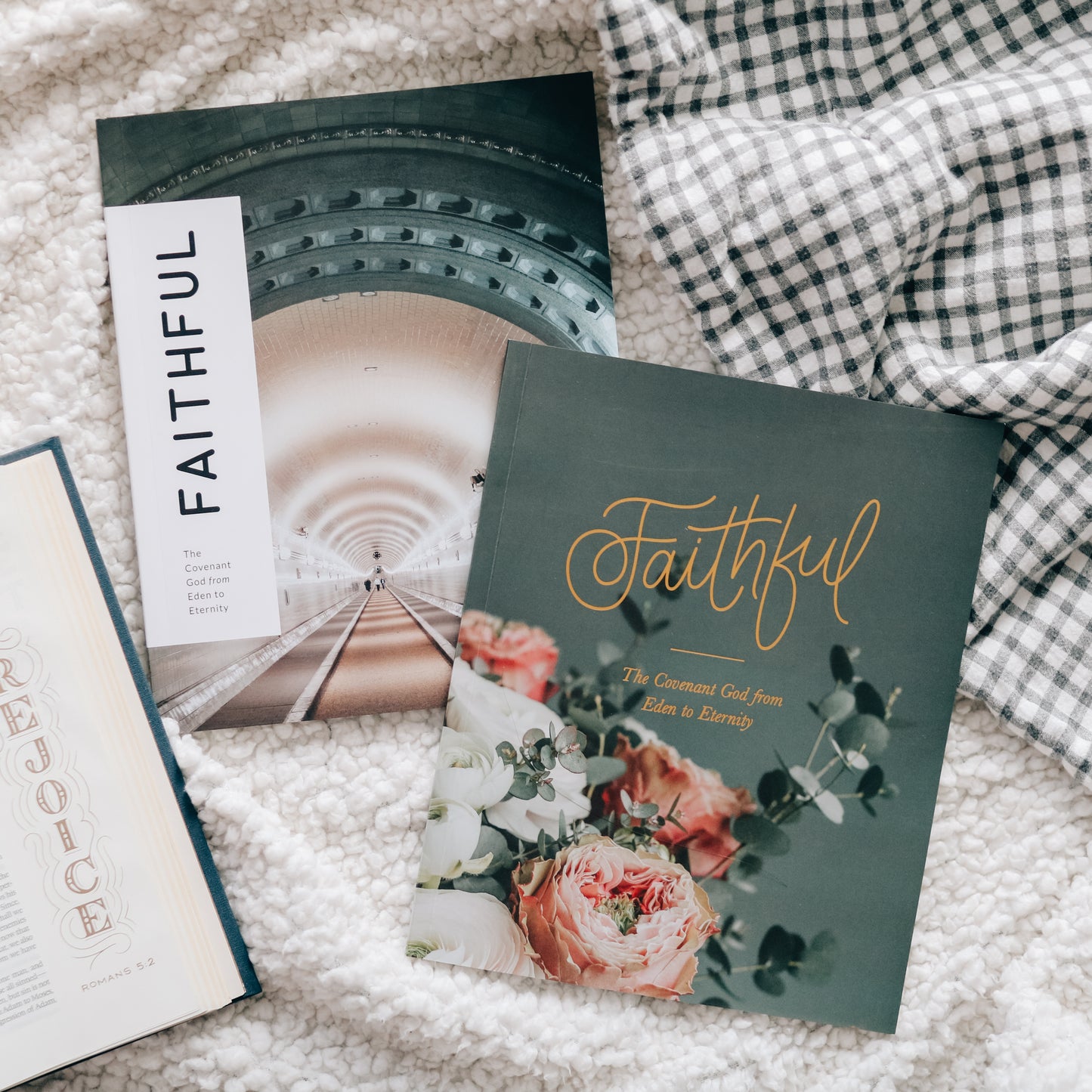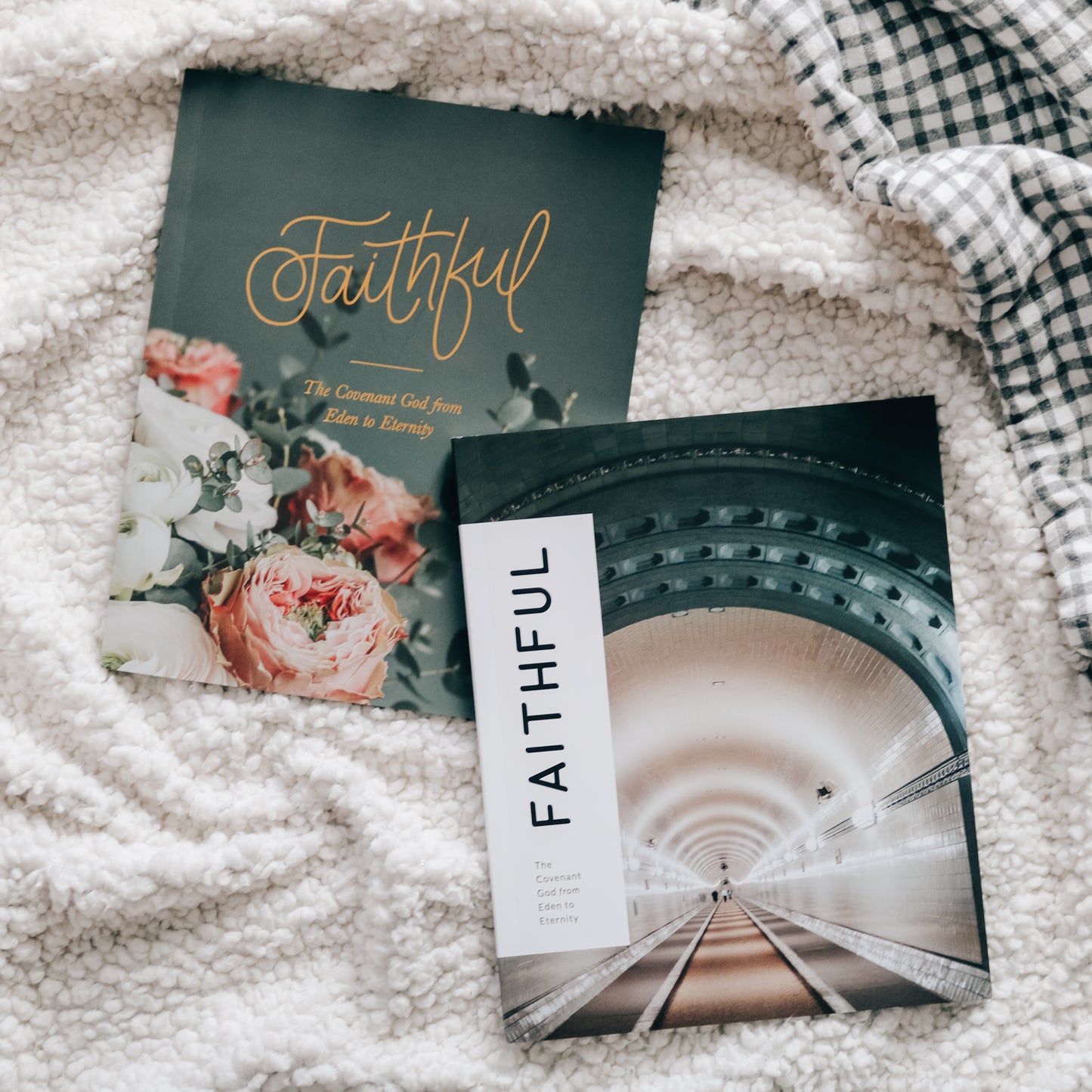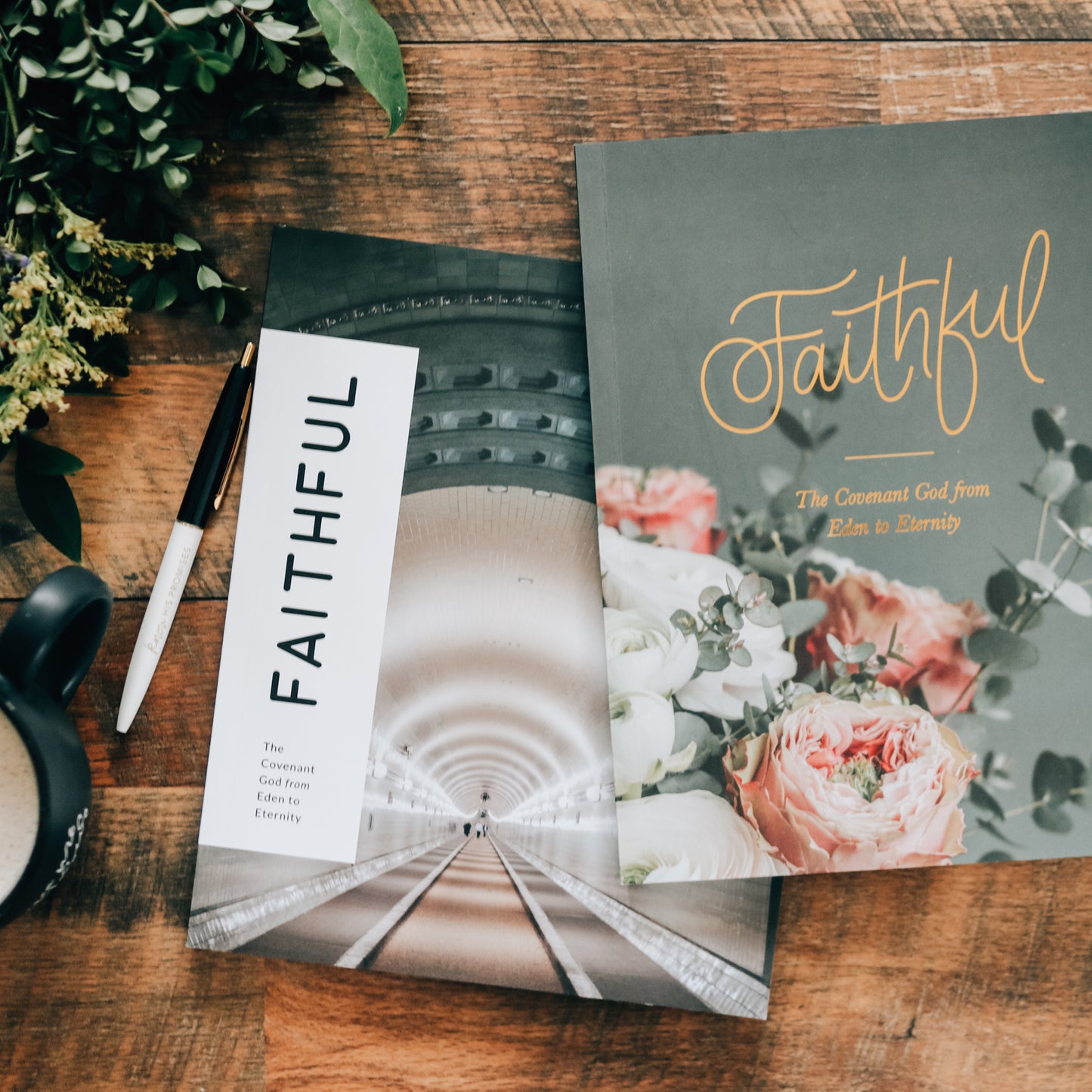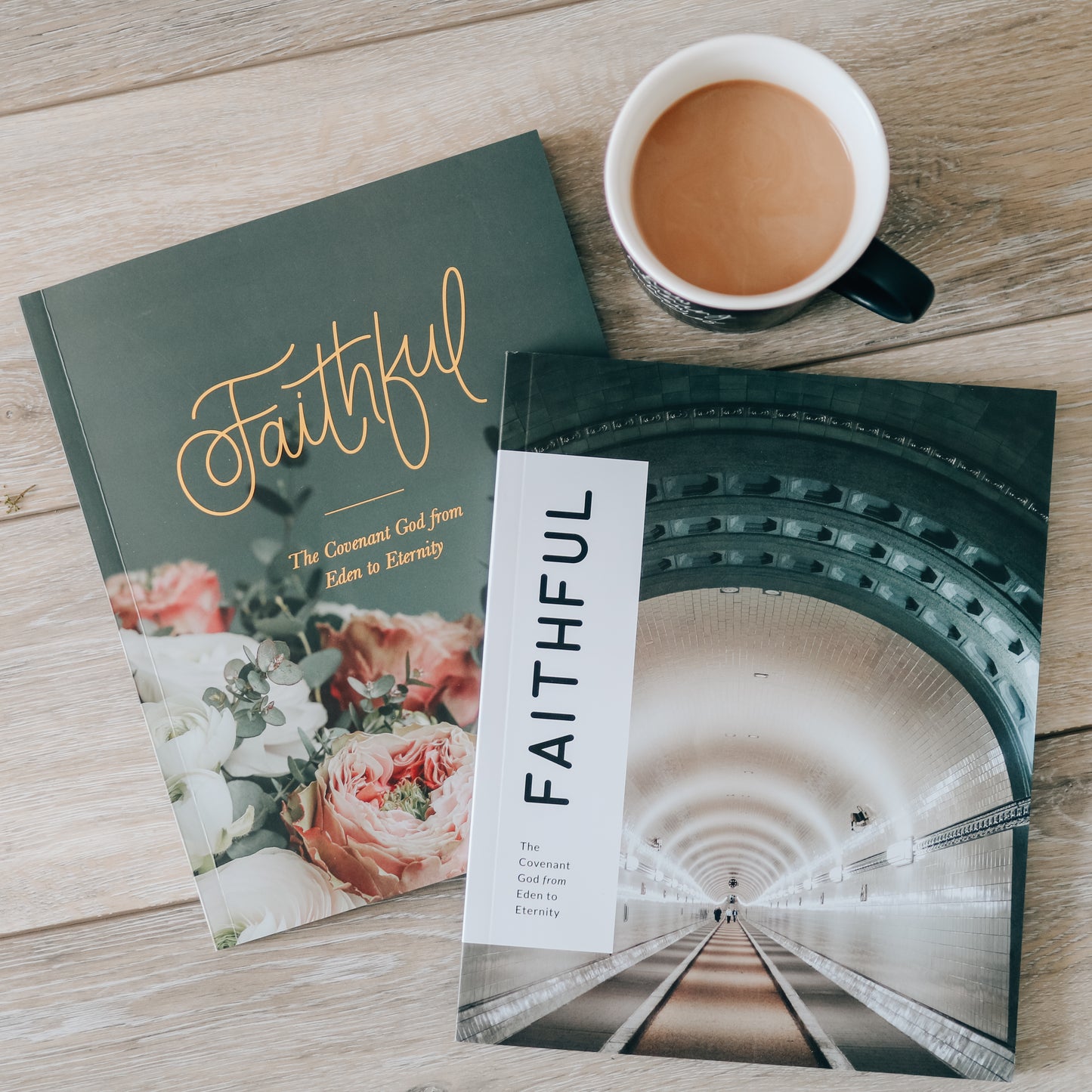 Amazing!
After finishing the Amen study I went on to the faithful study, and just like with the Amen study, it skims over the entirety of the Bible, but it does not miss anything. Learning more in depth knowledge of the covenants God made and how it all pointed to Jesus and how faithful he is helped me to understand our loving God even more. Highly recommend doing this after doing Amen!
A wonderful walk through
This was a fantastic study. It was so thorough. I loved learning about how God's covenants with man point to and bring us healing with God.
Another winner
These books are so well written and the topics so well presented. I can see my journey with Jesus grow significantly.
Great Covenant Theology Overview
This has been such a helpful start in understanding covenant theology, especially seeing the timeline at the beginning of the study. It gave me a deeper affection for God and a greater gratitude for His unfolding plan and the work that Christ has done to accomplish redemption for His people. What truly blew my mind the most was understanding the Covenant of Redemption and how it displays God's mercy and grace before time even began. I enjoy reading the supporting scripture texts and personal application questions included as well. Thanks for making a complicated topic so accessible. Recommend this study so much that I've ordered several for my church ladies!
So helpful!
This study was so helpful for me personally in deepening my walk and showing me more of God and His faithfulness! I would highly recommend!