Regular price
$48.00
Sale price
$48.00
Unit price
per
Sale
Sold out
This bundle includes 2 men's journals:
Study the Word Journal:
The Study the Word Journal is a guided journal for intentional Bible study. This journal can be used on its own or with any Bible study, devotional, or reading plan. 
This journal includes a section that details how to use the journal and includes sample pages as well. The journal guides users with prompting questions and instructions to help the reader study any passage of Scripture. 
The steps included in this journal are: Be Still, Abide, Adore, and Apply. This method of inductive Bible study helps anyone study the Bible and meet the Lord in the pages of His Word.
This journal features 200 pages and a ribbon bookmark. The journal layout is the same as our Be Still Journals.
In Everything Journal:
The In Everything Journal is designed to help you pray intentionally.
The prayer request pages are simple and sleek but help you go deeper in your prayer time. 
This journal provides more than just a list. Each prayer request section has space for you to record the date, request, notes, and Scripture passages to pray. It also includes a place to write down what God is teaching you and how He has answered prayers.
View full details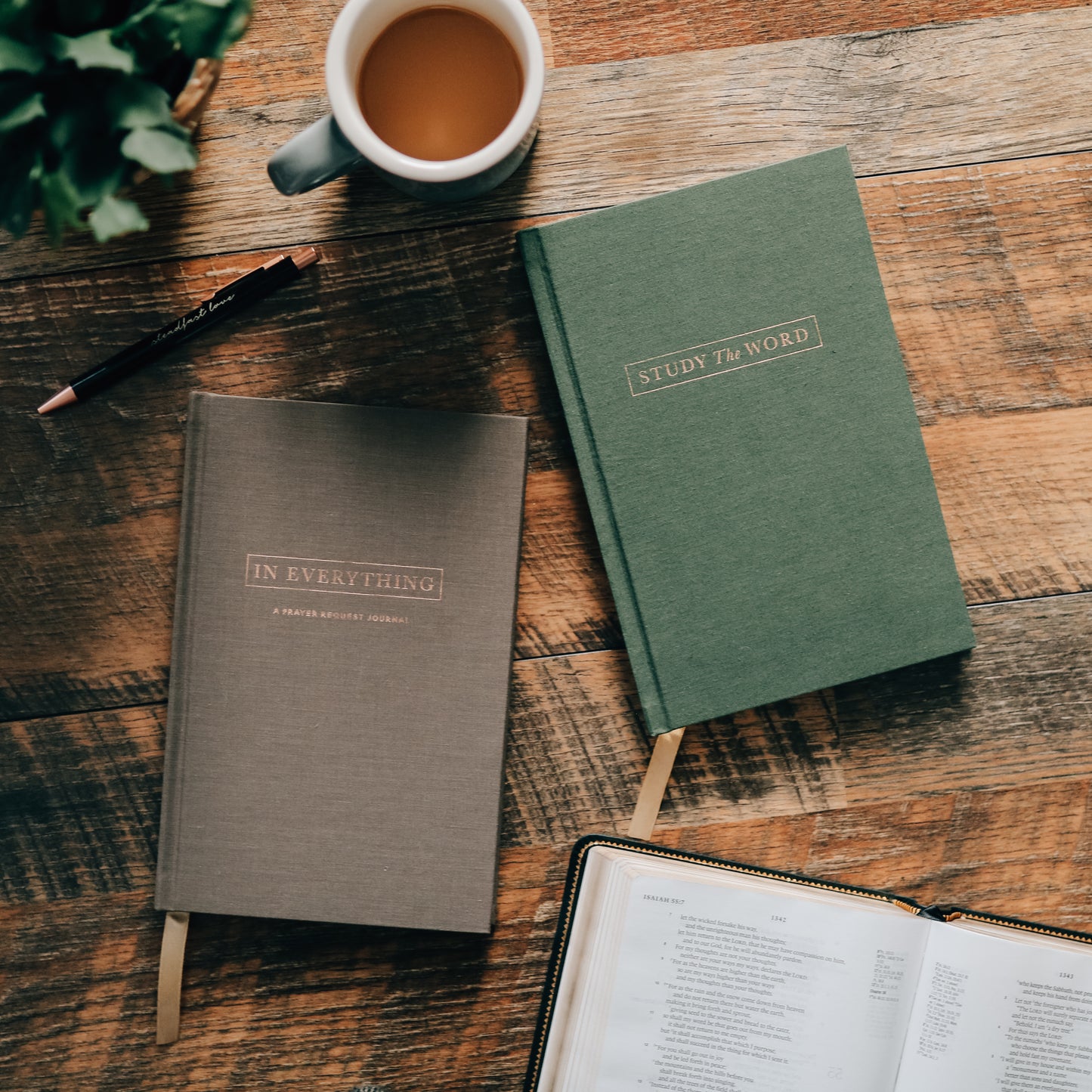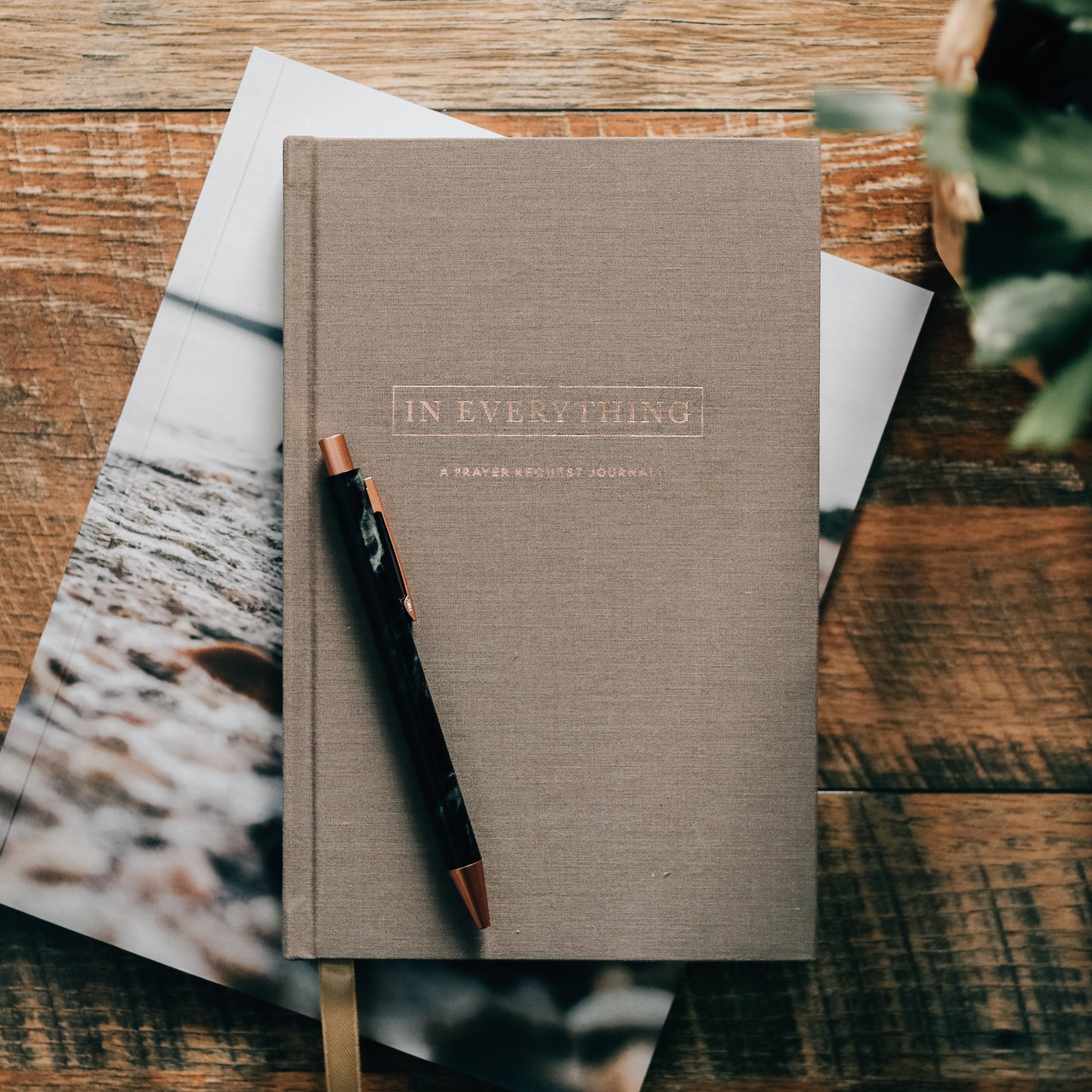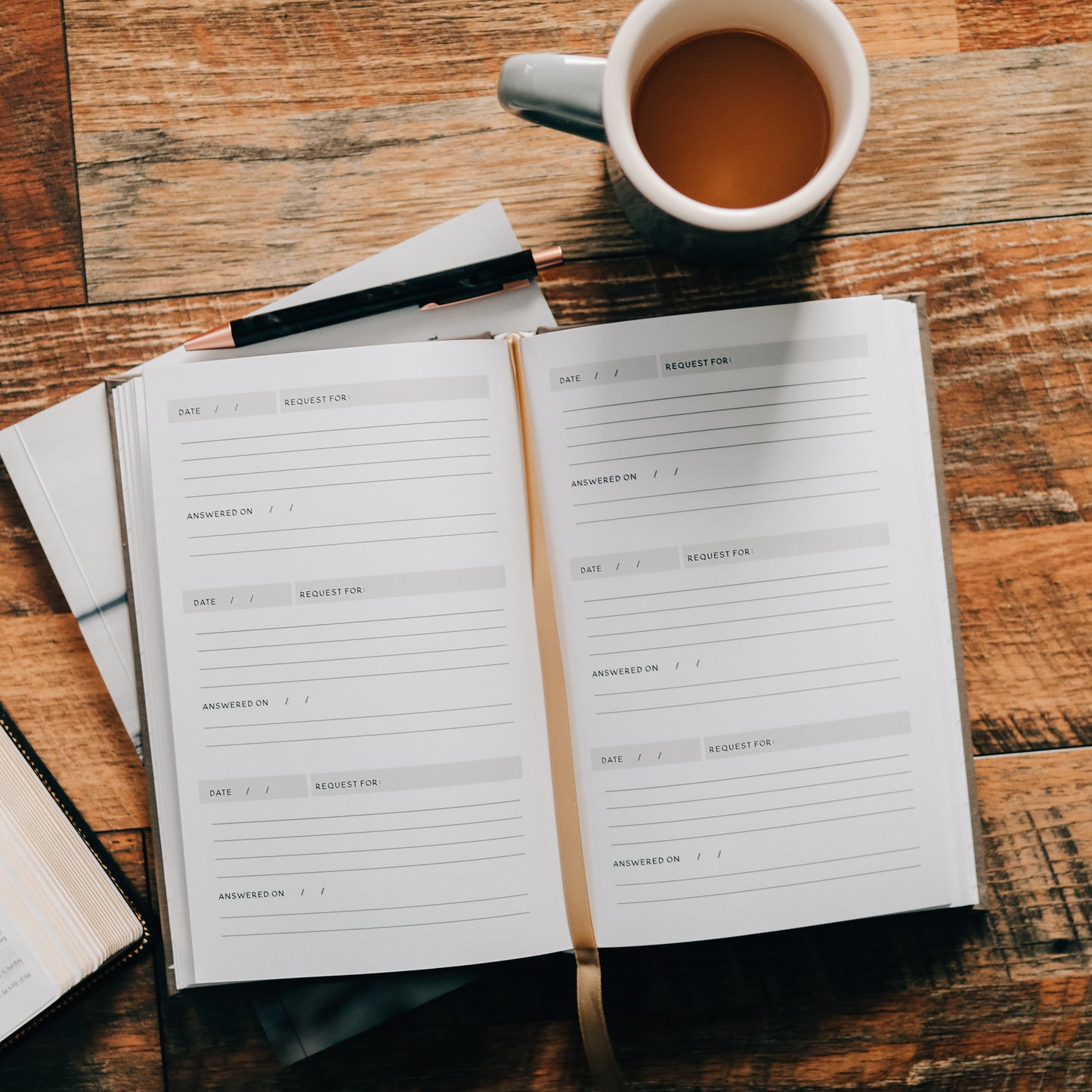 Men's Journal Bundle
I bought this as a gift for my husband for his birthday not sure if he would enjoy it as much as I enjoy mine but he really loves it! He likes the simple design of both journals and finds them easy to use and very helpful in his study of the Word. It makes me so happy to see him regularly studying the Bible and praying because he has tools to do so.
Blessing!
My significant other has been struggling with his faith while still on his 6 year journey to his dream job. He is not one for speaking his mind so I told him to write it all down. This journal has truly helped him in his faith and love for God and trusting Him to guide him. Thank you Daily Grace!
Men's journal bundle
I purchased this for a Father's Day giveaway winner on my YouTube channel (Saved by GRACE profile pic of a dove with saved by grace underneath). When he received it he said he absolutely loved it!
What a great resource!
My husband loves the layout of this journal. Daily Grace Co is a great resource pointing directly to Scripture.