Regular price
$32.00
Sale price
$32.00
Unit price
per
Sale
Sold out
The Tetelestai Bracelet is a simple yet elegant bracelet that features the Greek word tetelestai, which is translated as "It is finished."
This adjustable bracelet is 18k gold, crafted from raw brass and other mixed metals. 
Wear this bracelet to work or school as a conversation starter or reminder for yourself that God has already won the battle. 
Special Notes:
* While the metals can be cleaned, we do not recommend exposing this piece of jewelry to water as doing so can accelerate the natural aging process of the metals.
View full details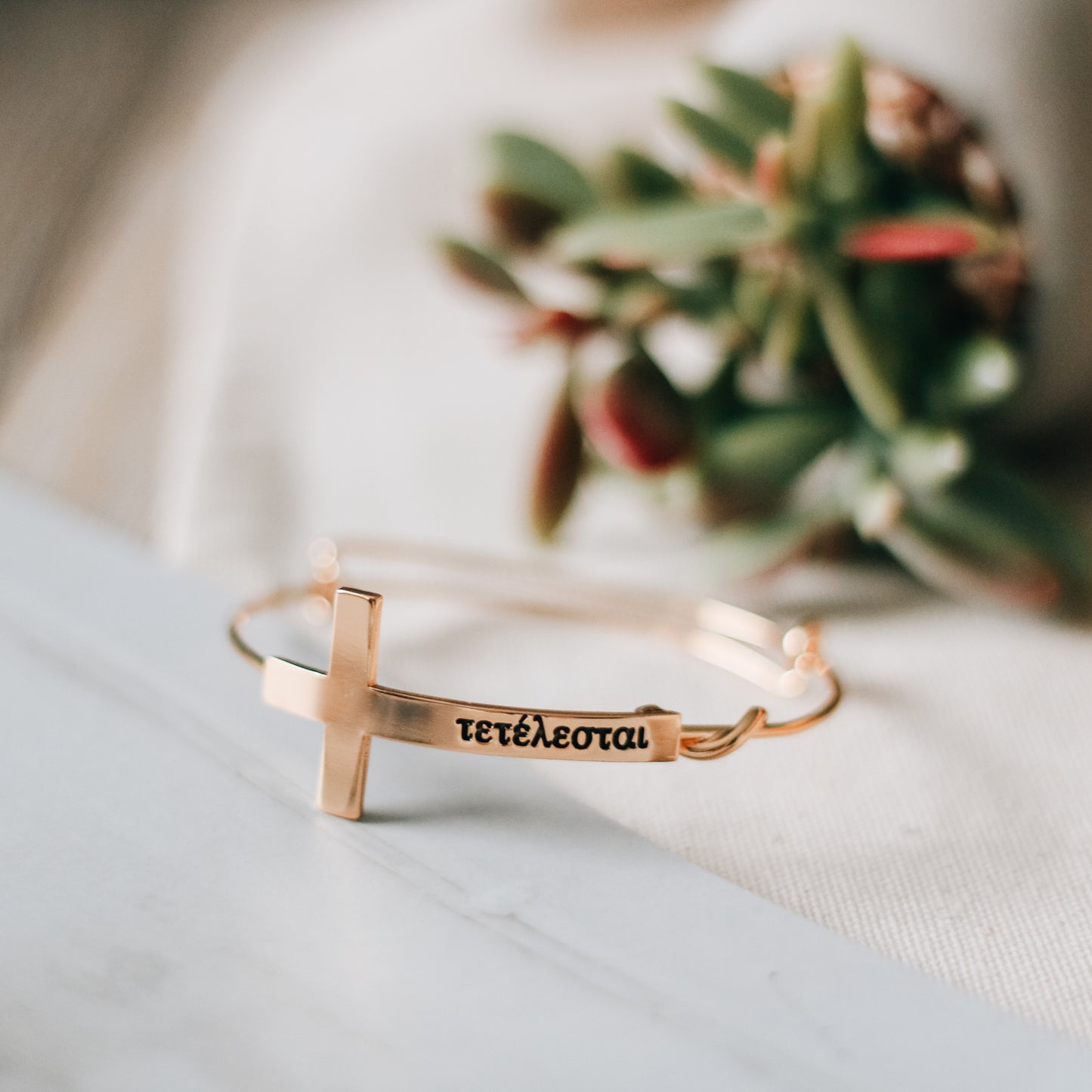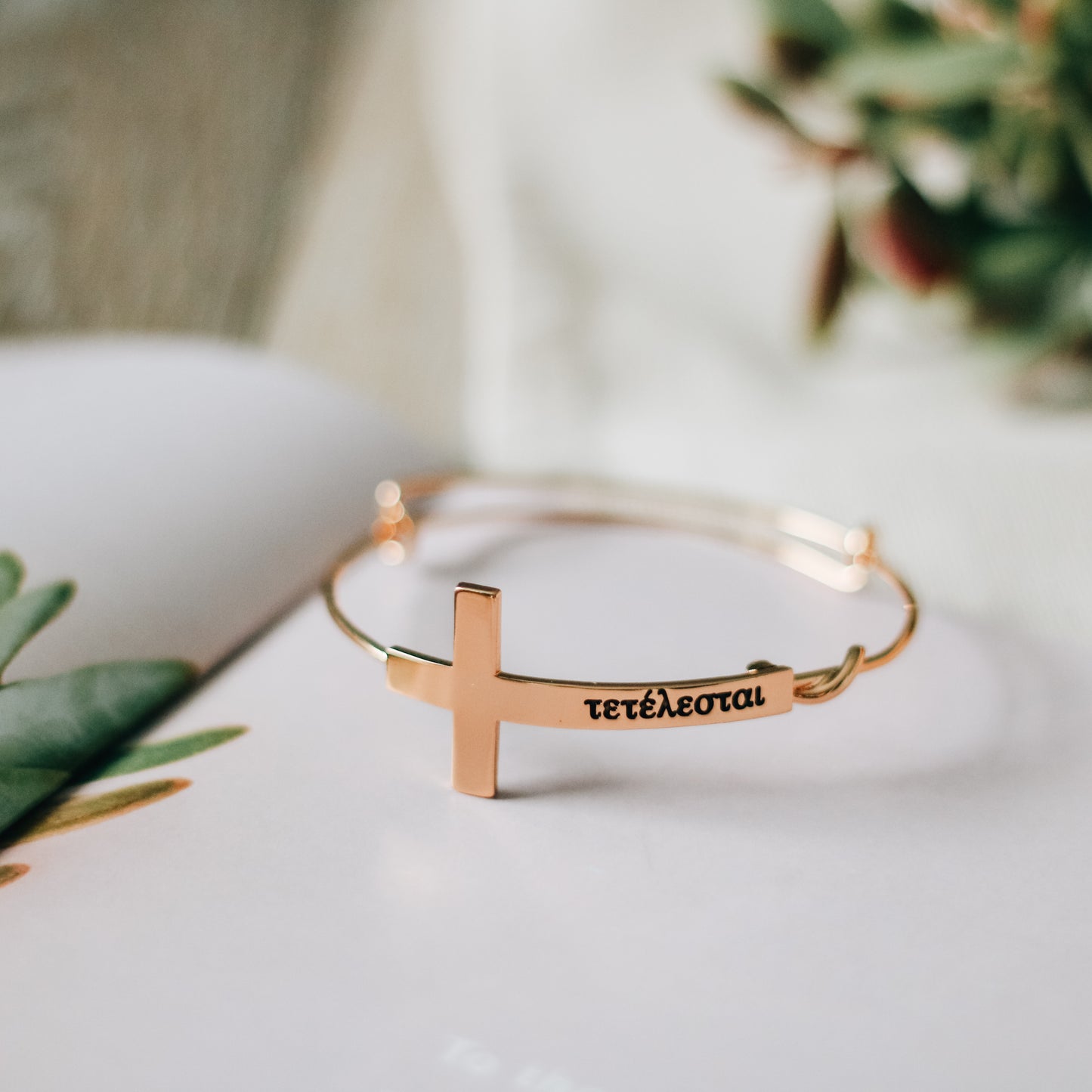 Beautiful
This bracelet is easy to slip on and off and the arms of the cross are short enough not to dig into your arm. I also like that it is subtle and not a heavy piece of metal weighing down your wrist. Note of caution, if you have a chubby hand then you probably won't be able to get this on/off.
Beautiful reminder!
I've been obsessed with the word "tetelestaii" since understanding it's Biblical meaning, so I immediately purchased this bracelet and one for a friend! I've worn mine frequently for over a year and it still looks good as new!
Love my new bracelet!
This is such a beautiful bracelet! It is well made and easily fits over my hand without slipping back off. I bought one for my mom and one for my sister and I'm so excited to give them away!
Tetelestai Bracelet
Beautiful quality and exquisite color.
Beautiful
I love the bracelets I have bought, they don't tarnish, they are beautiful and great conversation starters!