Regular price
$175.00
Sale price
$87.00
Unit price
per
Sale
Sold out
This bundle includes The Bible Handbook, The Theology Handbook and The Bible Themes Handbook in a Keepsake Gift Box.
The Bible Handbook is a reference book to help you approach the Bible. This resource includes background and contextual information for every book of the Bible, including literary genre, historical context, purpose, themes, and more. The handbook is complete with summaries of every book of the Bible, maps, and other beautiful graphics and illustrations to enhance your understanding of Scripture. 

The Theology Handbook is a reference book that covers a wide variety of topics within systematic theology. It covers doctrines about God, Christ, the Bible, salvation, humanity, angels and demons, the Church, and the end times. Each theological concept is presented in a way that is accessible and easy to understand, and also includes practical implications for our everyday lives. The handbook is full of beautiful infographics and designs to help you grasp theological concepts. 

The Bible Themes Handbook is a reference book designed to help you trace themes throughout Scripture and grow in your knowledge of biblical theology. Each entry in The Bible Themes Handbook covers the aspects of Creation, Fall, Redemption, and Restoration. The handbook is full of beautiful infographics and designs to help you grasp the narrative we see throughout all of scripture. 
These stunning resources are the perfect coffee table books and an excellent tool to reach for whenever you studying the Word.
View full details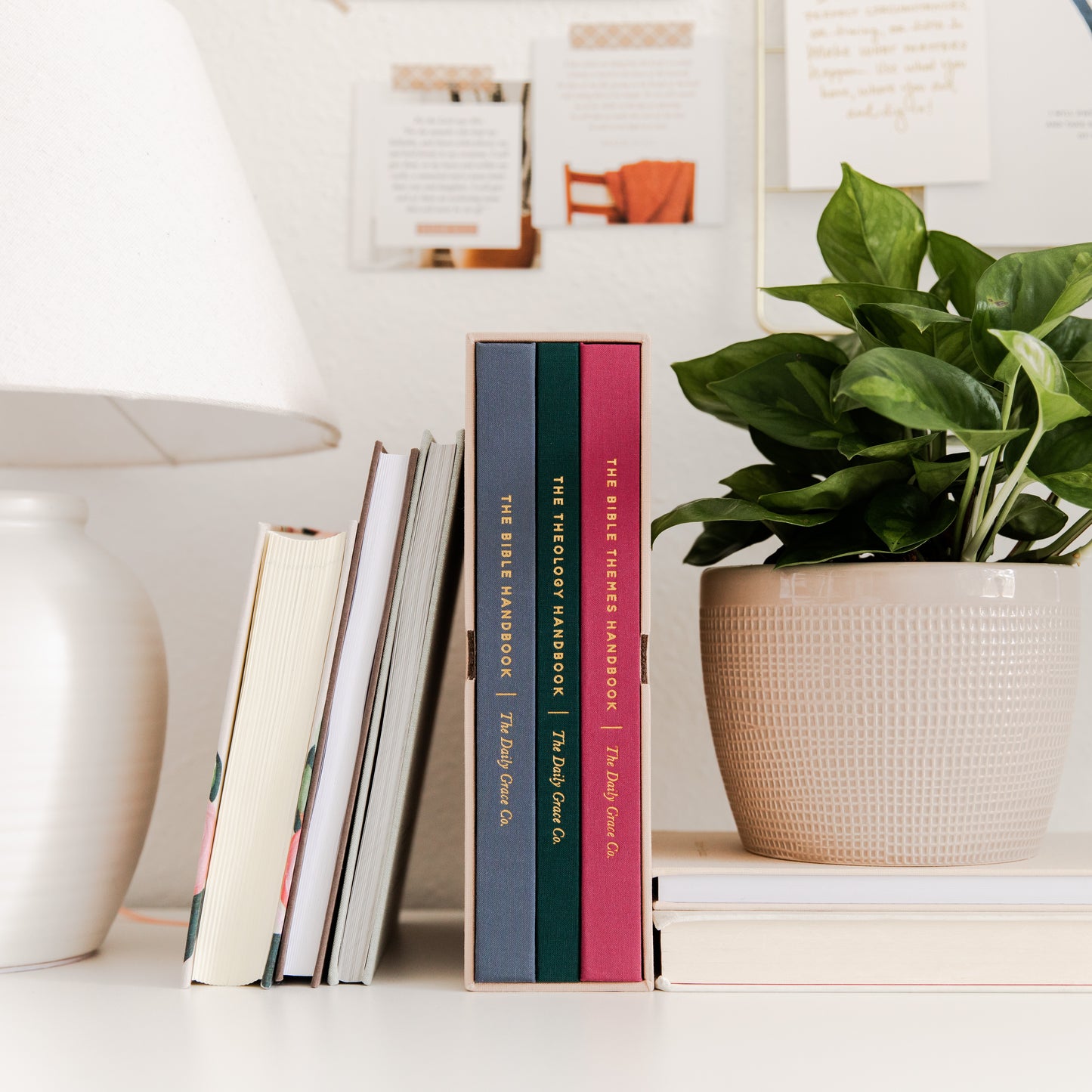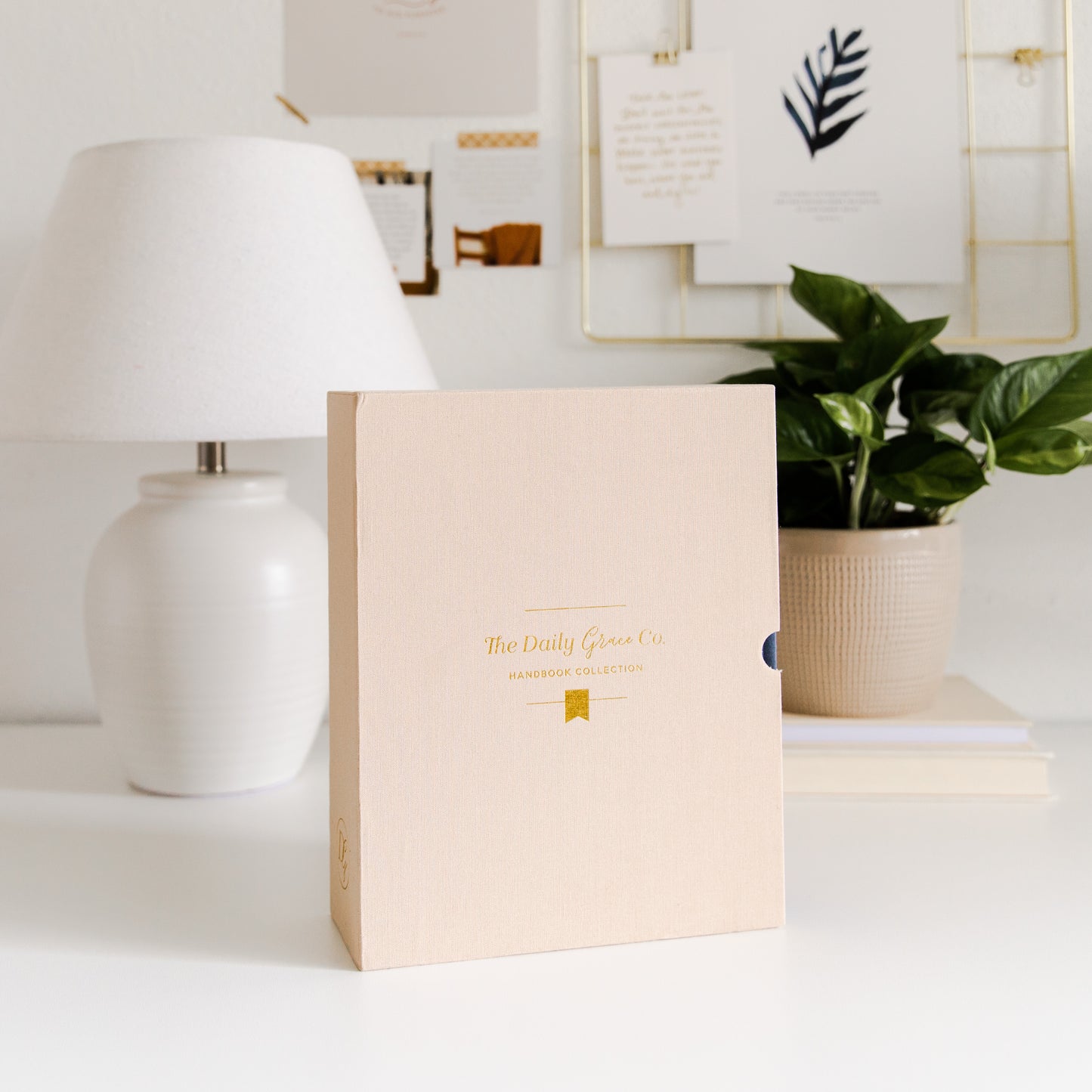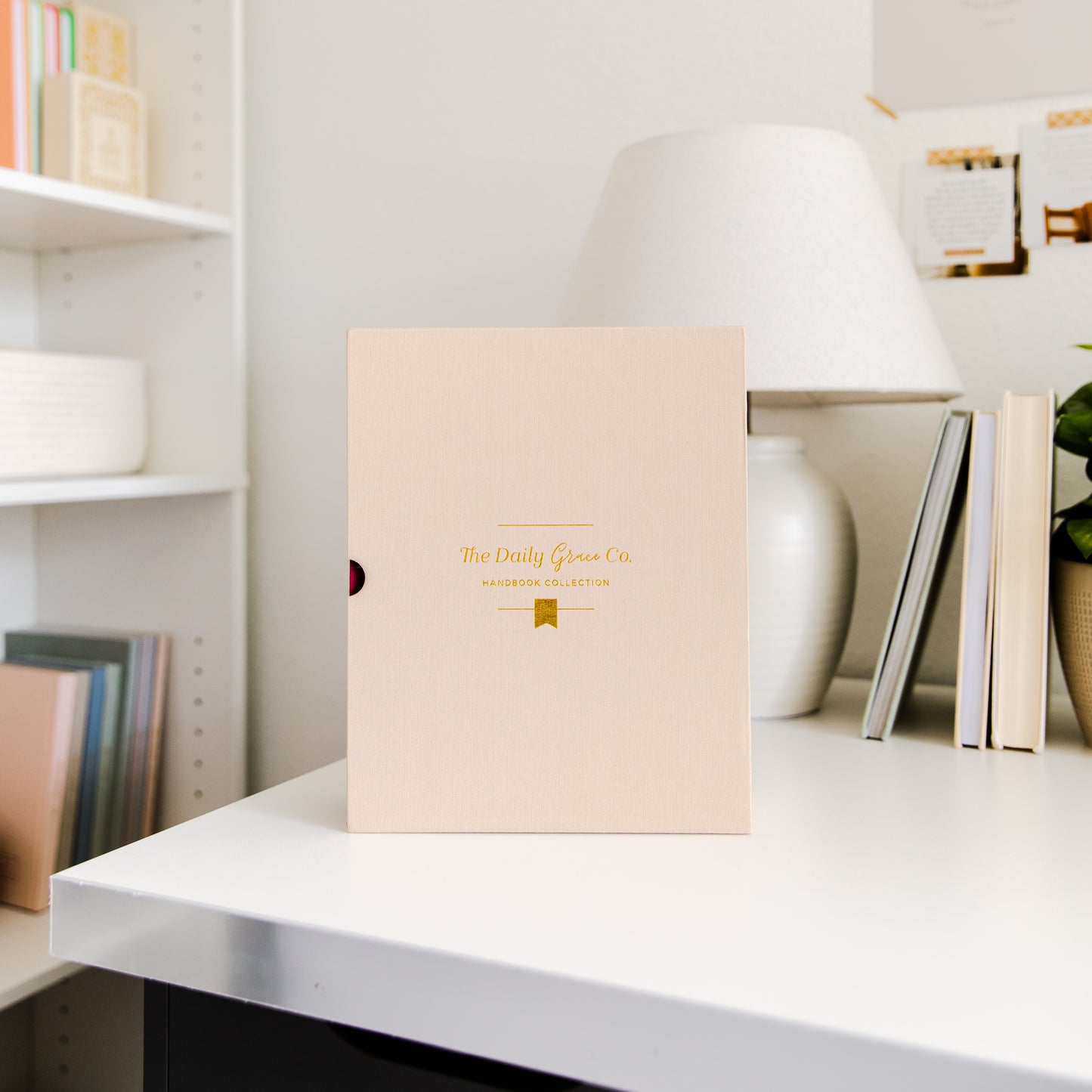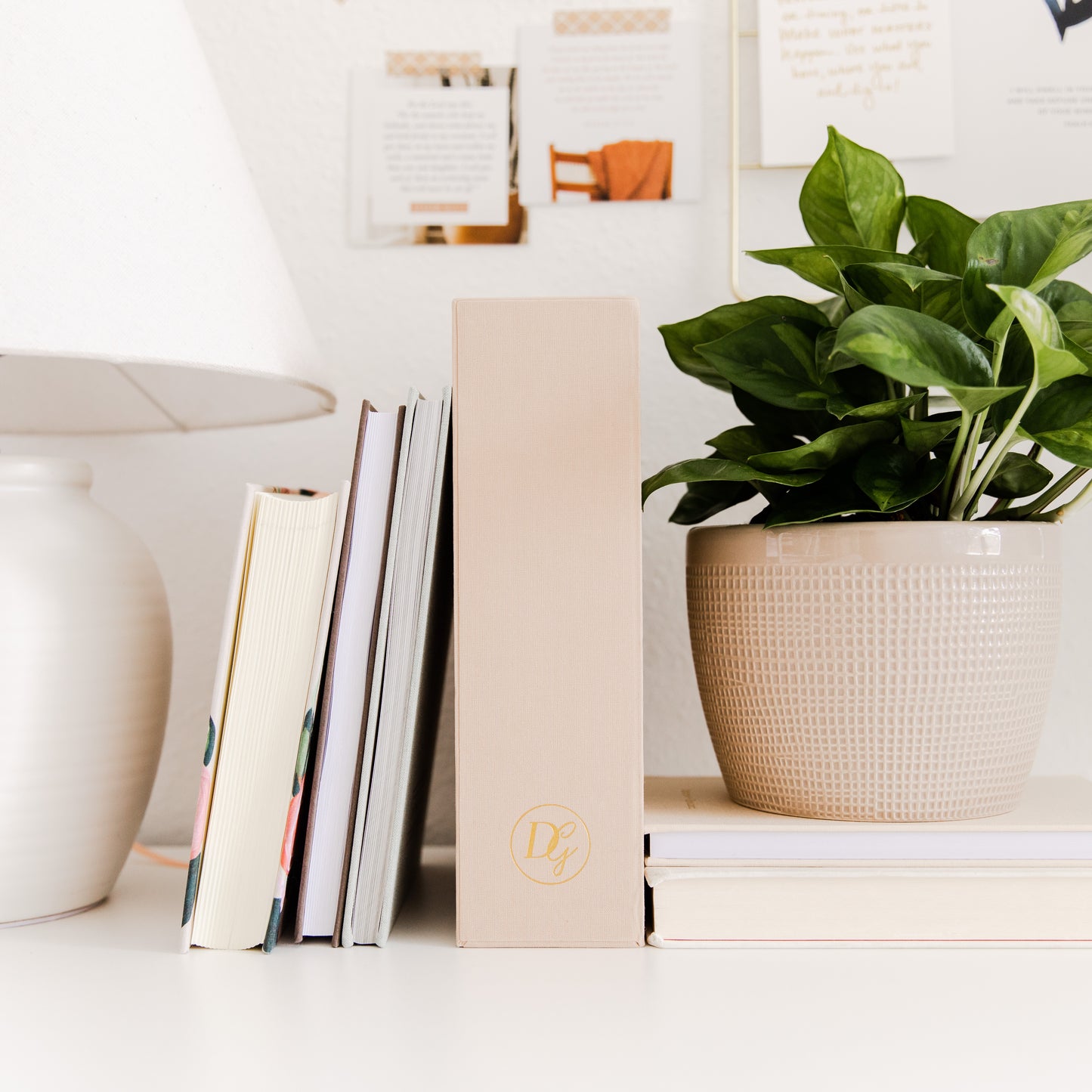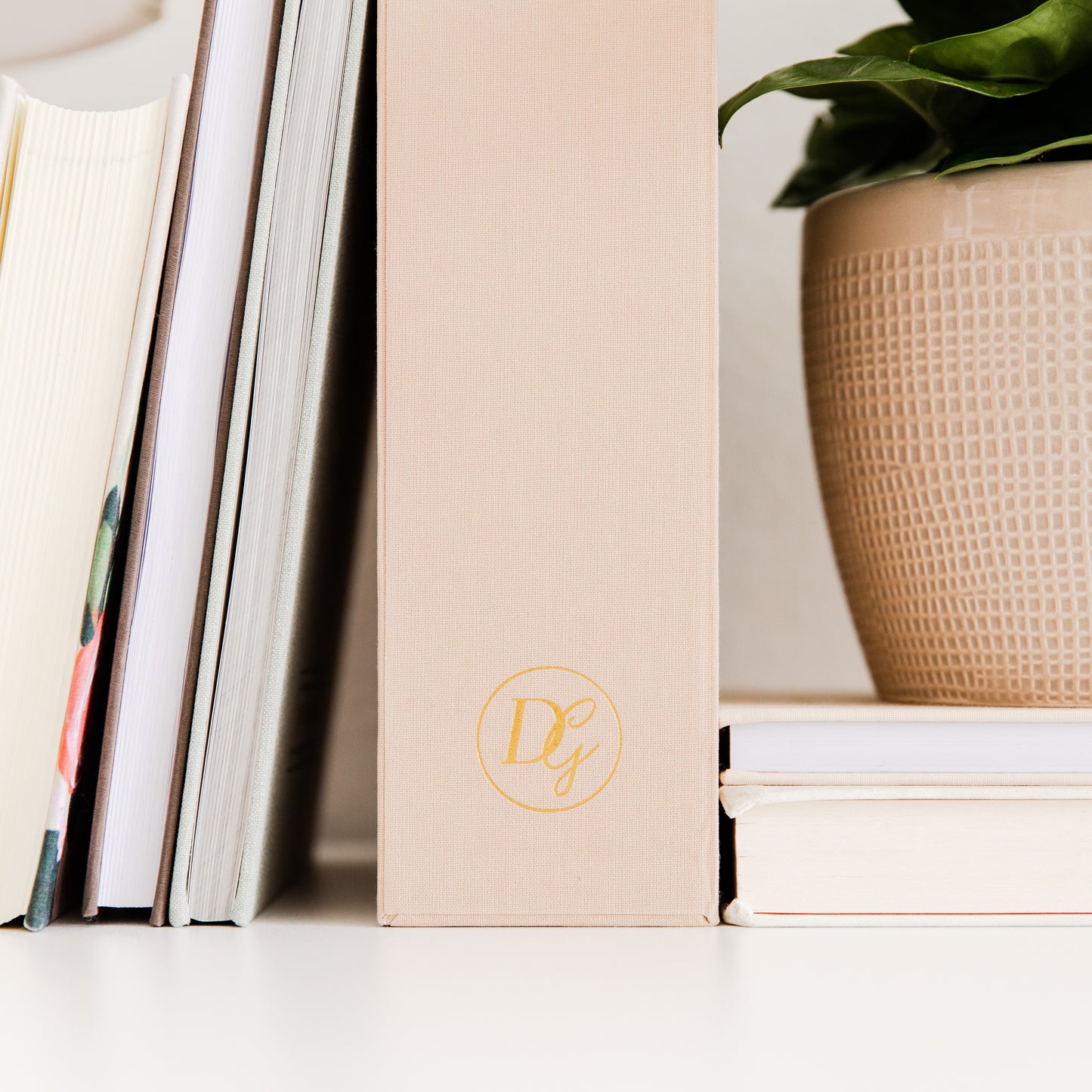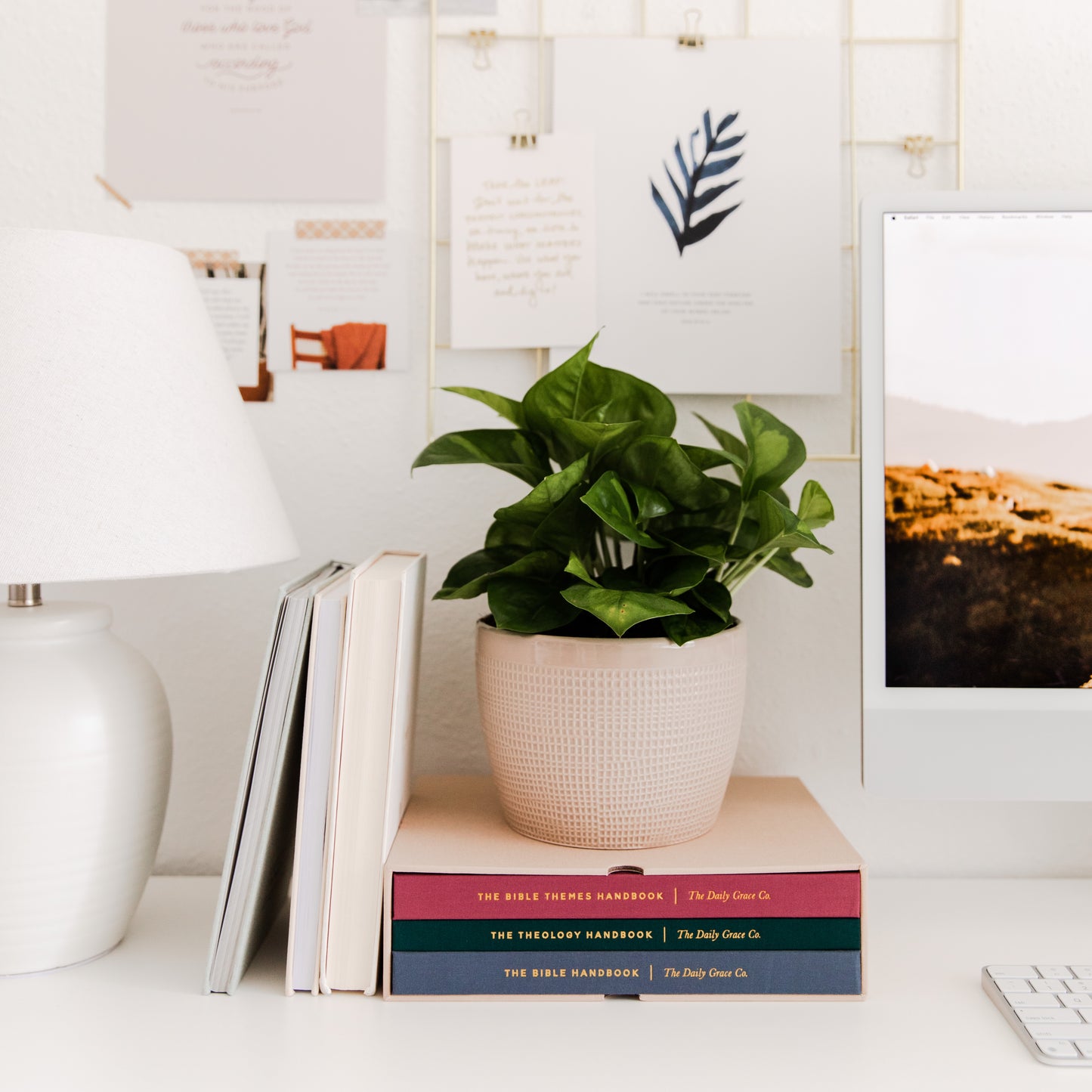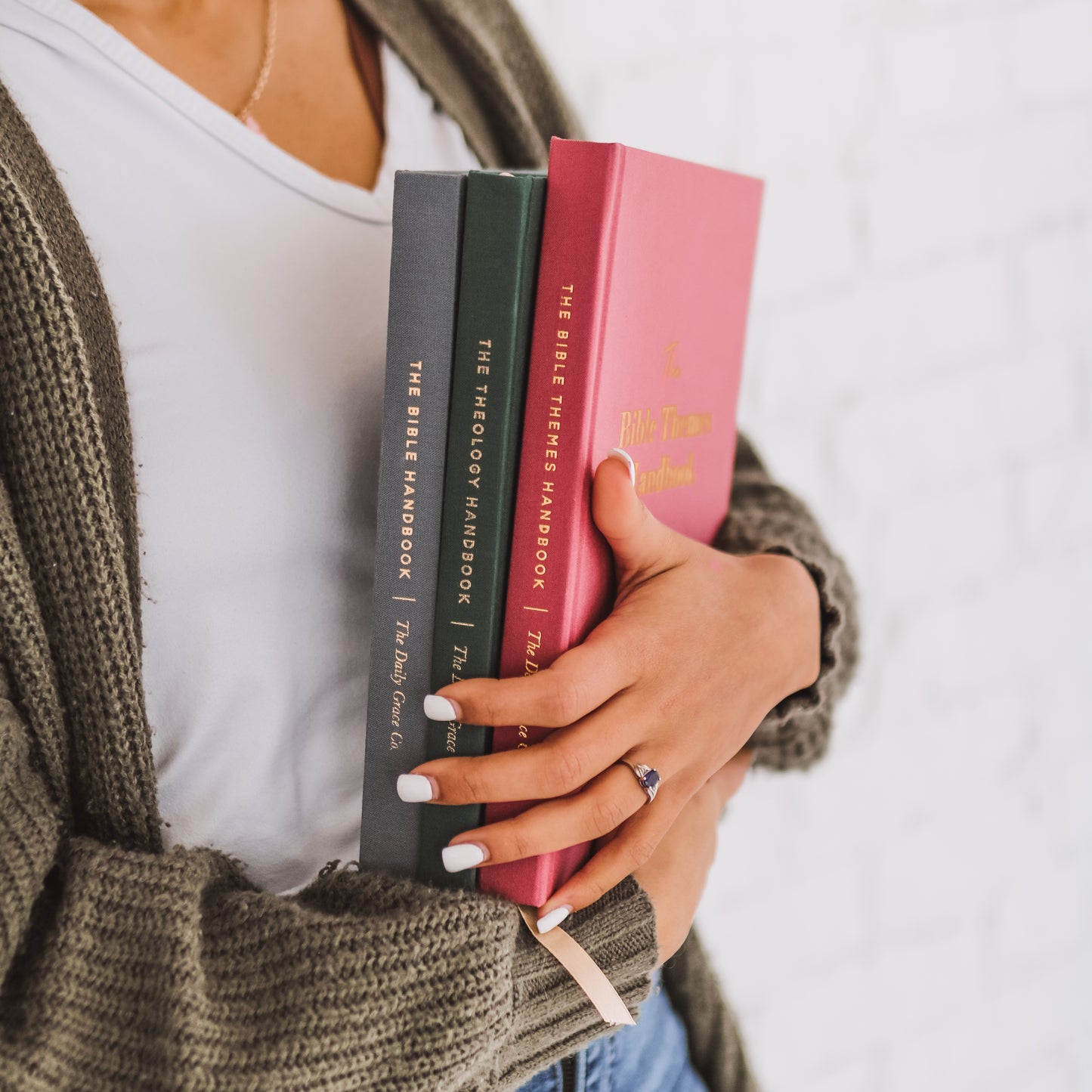 Love this Collection
These books are not only beautiful but have so much information.
My kids and I will love these for a long time.
So Helpful
The Bible handbook collection is a great resource for anyone interested in deepening their understanding of scripture. Just a note, the theology handbook definitely leans towards Calvinism so keep that in mind if you have Catholic or Arminian beliefs. I bought this set because I wanted helpful, explanatory books that better explain Biblical topics but are not the dry and boring books my father reads, and I am not disappointed.
Beautiful and thoughtful resource
These handbooks make theology and biblical concepts so much more accessible and less intimidating to engage with.
Beautiful and Informative Resources
They were exactly what I wanted and have been so helpful for my quiet time and bible study.
LOVE LOVE LOVE
I love every bit of this set of beautifully crafted resources! You can tell every detail was thoughtfully laid out. I will forever be referencing these books during my personal studies and with friends! They are also pretty enough to sit out on my coffee table as a perfect conversation starter! Thanks Daily Grace Co!