Regular price
$20.00
Sale price
$20.00
Unit price
per
Sale
Sold out
40 Days with Jesus | 7 Week Study | A Study on the Life of Christ
The next day John saw Jesus coming toward him and said, "Look, the Lamb of God, who takes away the sin of the world!"

 
John 1:29
If we desire to walk with Jesus for a lifetime, let's start by walking with Him today. 40 Days with Jesus is a study that takes an in depth look at the life of Jesus including His birth, ministry, death and resurrection, ascension, and eternal reign. 
40 Days with Jesus: A Study on the Life of Christ is a seven week study that will: 
Help you connect the dots between Old Testament prophecies about Jesus and the life of Jesus in the New Testament

Explain the ministry of Jesus as recorded in the gospels and show you how Jesus ministers today

Display the compassionate heart of Christ by walking you through many of Jesus's sermons and miracles 

Provide a refreshing, in-depth study of familiar passages that will renew your passion for the good news of the gospel
Special resources within study:

How to Study the Bible

The Attributes of God

Metanarrative of Scripture

Passion Week Timeline


Passion Week Locations Map

Jesus: Our Prophet, Priest, and King Chart

The Number 40: Themes in Scripture

Messianic Prophecies of the Old Testament Fulfilled in Christ

What is the Gospel?
Key themes: Jesus Christ, Ministry, The Gospel, Discipleship
Details: 
This study is perfect for individuals or groups. 

This study contains 41 days of study material plus periodic days for reflection on what you've learned


Measures 8X10

Includes 203 pages 
View full details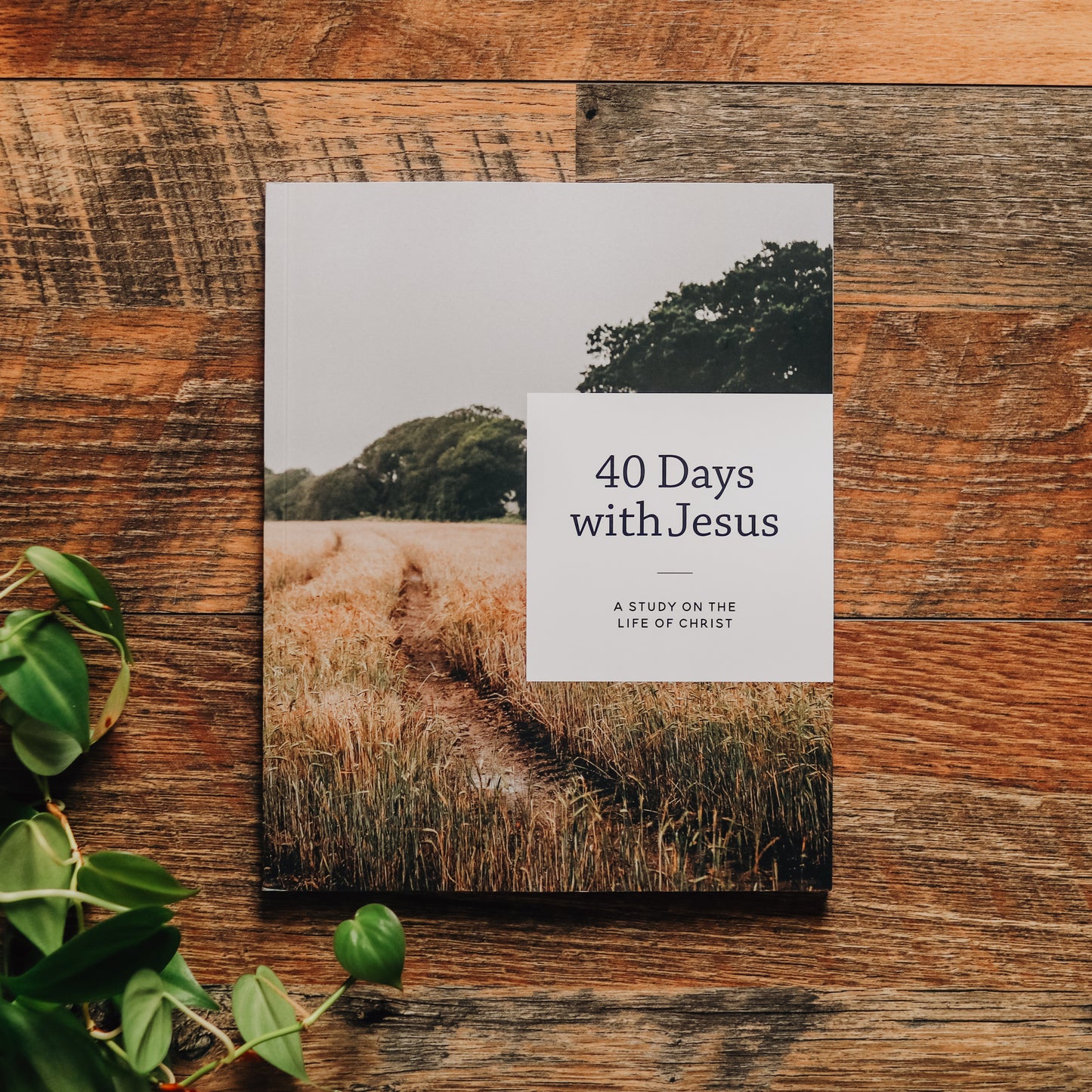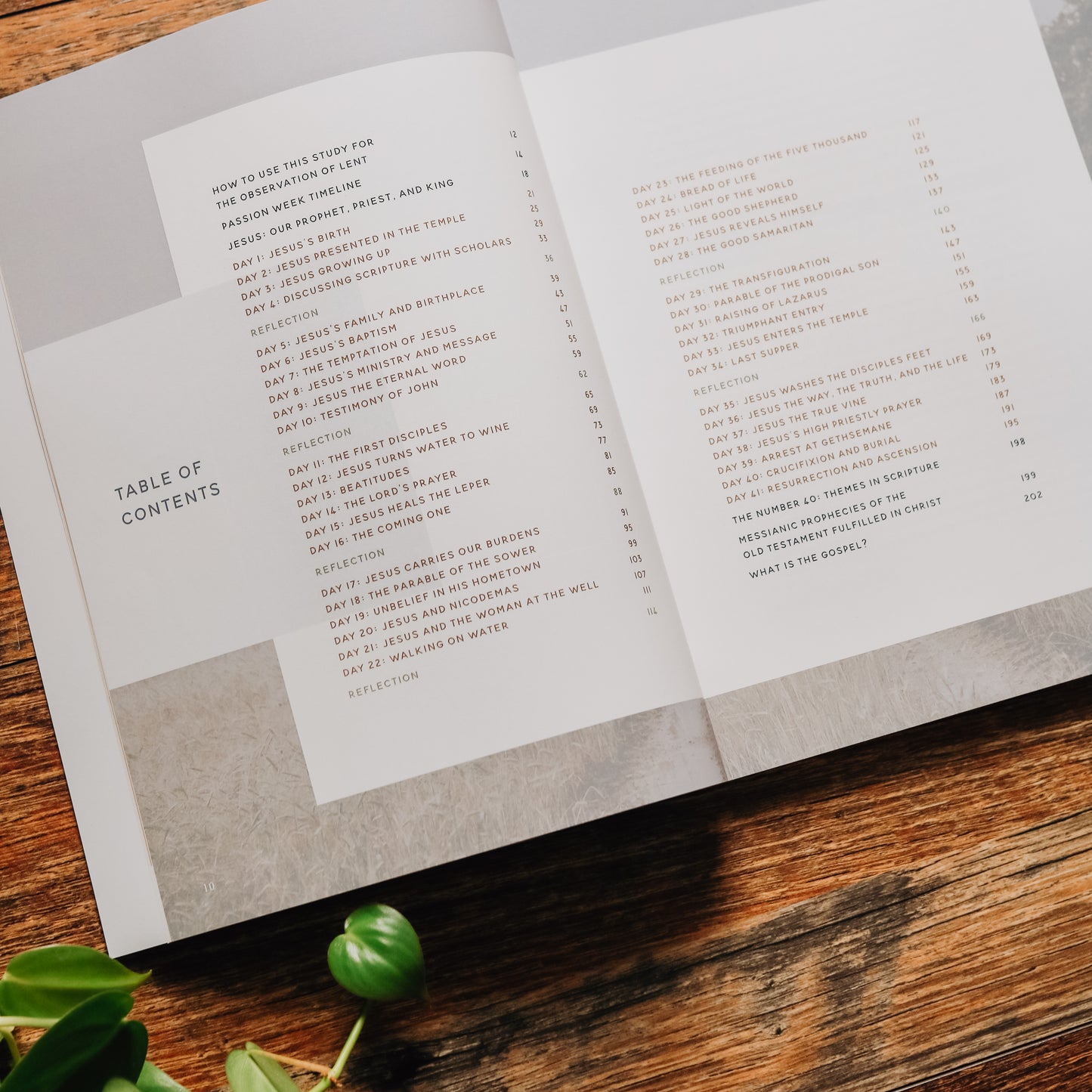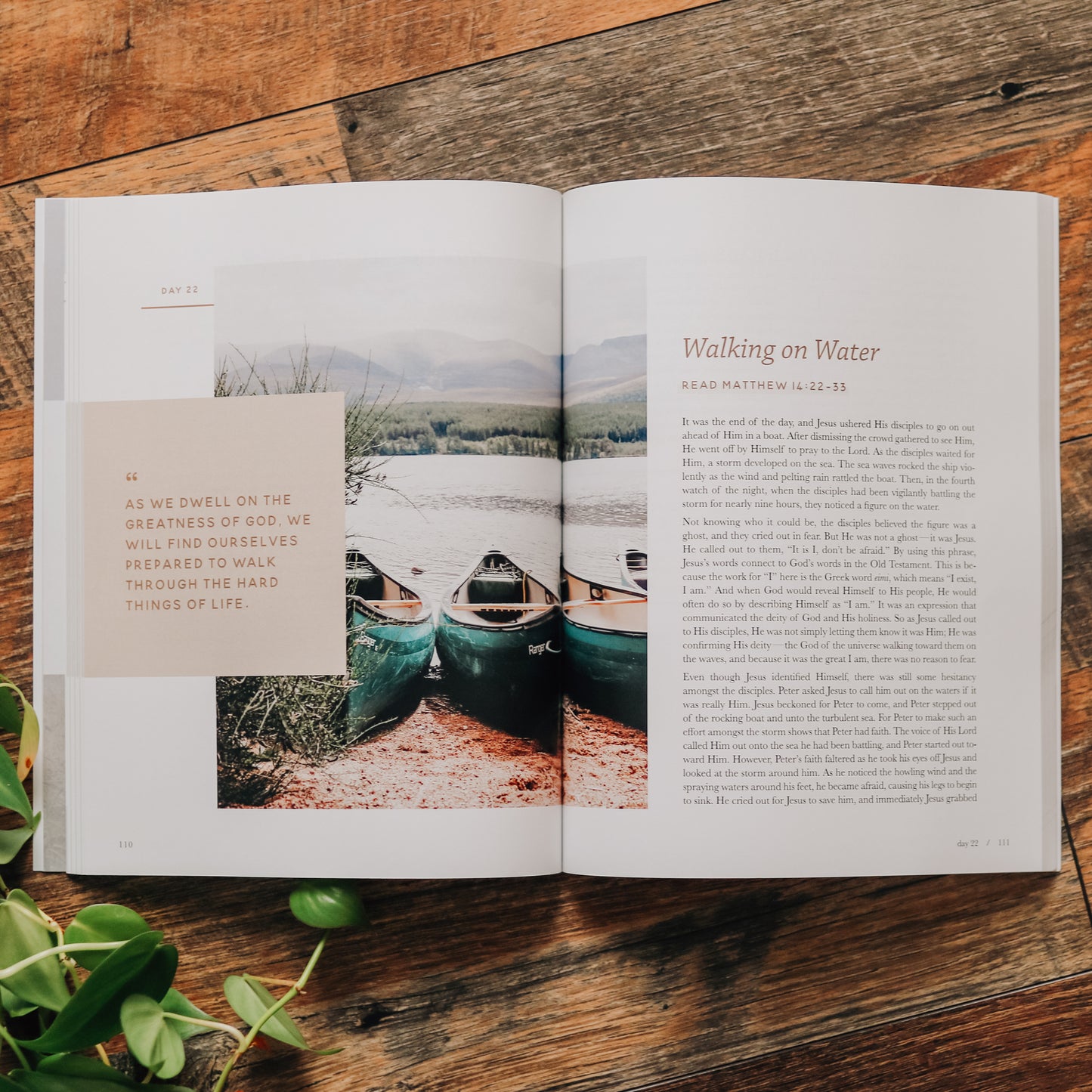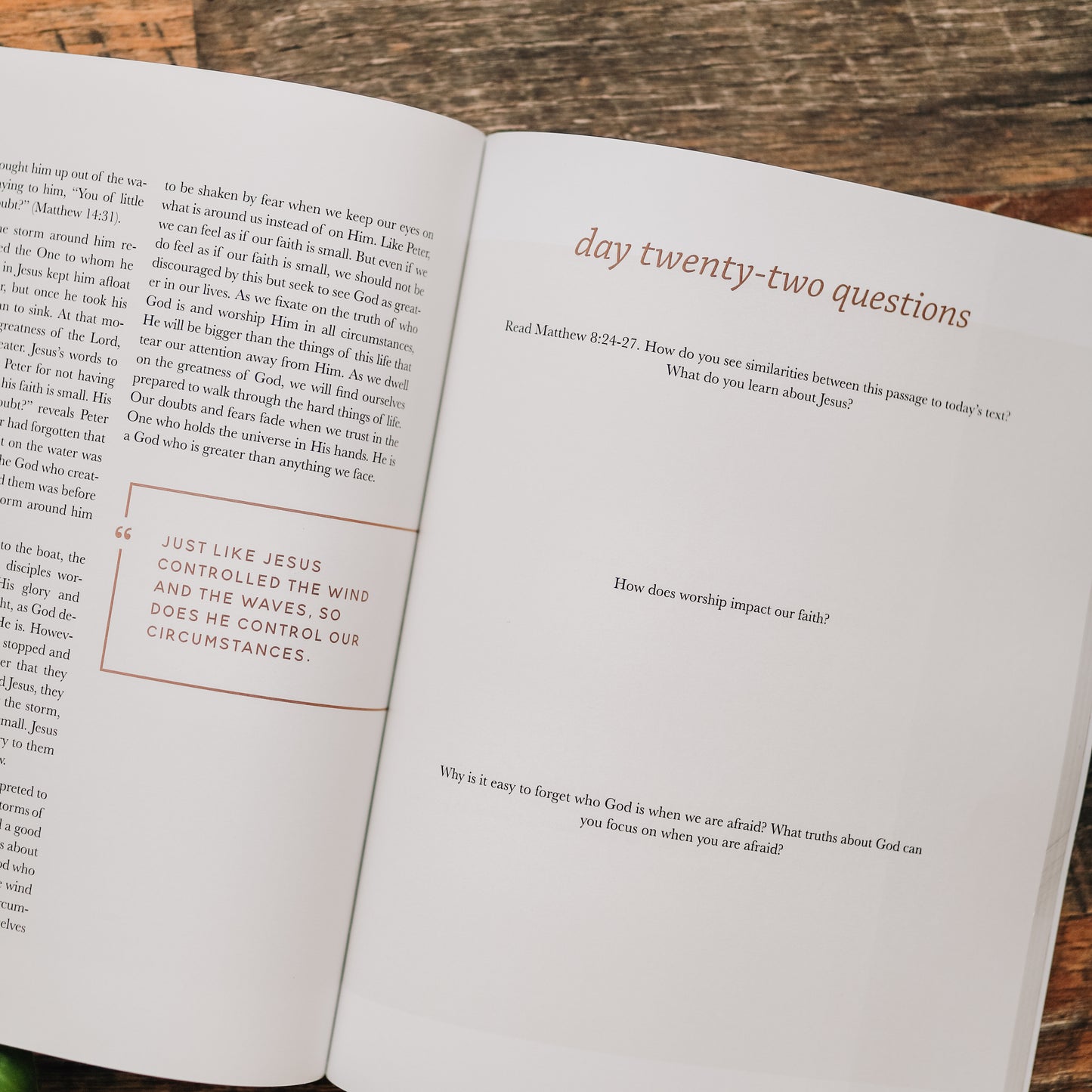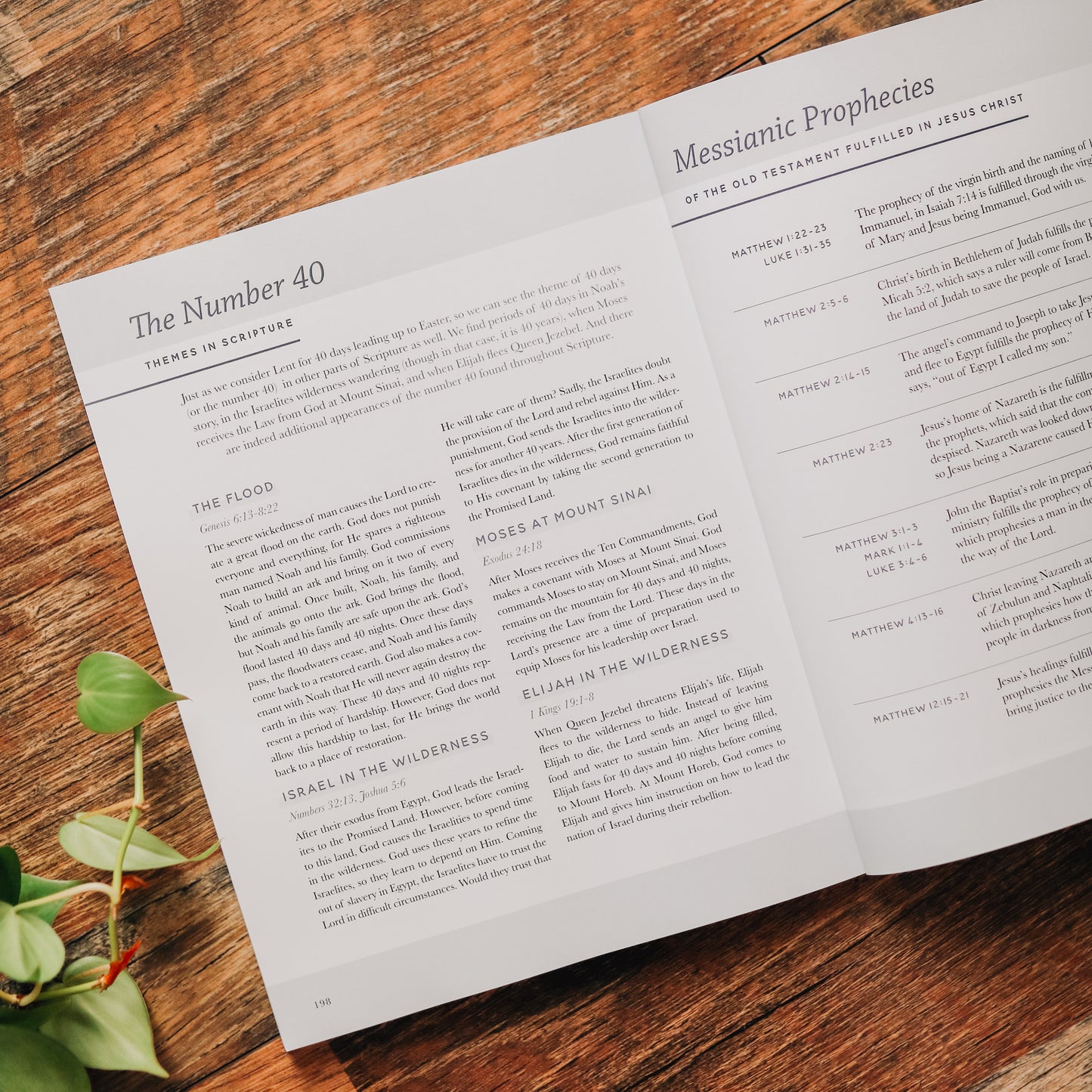 Grew my understanding of Jesus
It connect old and New Testament as well as all prophetic words from the Old Testament. I have enjoyed just learning more about who Jesus is
40 Days with Jesus
I just started this study, but can say already that it is awesome. It's easy to understand and follow. The images are beautiful. I'm so happy that I chose this study.
Good way to dig into the gospels
This was the study that introduced me to Daily Grace. A hearty devotional with thought provoking content that is all about the glory of God. I love the depth and integrity of content.
Love this one!
I'm about a week in but I'm loving this one so far. It gives you passages to read first and it's short enough to do any time which helps me not think "I don't have time to do this today" while putting it off for a "more convenient day, which ends up not coming"
40 Days with Jesus Study
A wonderful study to learn about the life of Jesus and get to know Him on a deeper level! This is such a beautifully done study!