Daily Grace ®
Regular price
$20.00
Sale price
$10.00
Unit price
per
Sale
Sold out
More Than Anything | 5 Week Study | Loving God Above Everything Else
There are many things vying for the affections of the heart, but only God can truly fulfill our needs and satisfy every longing. But, how can we figure out if we love God most? And what should we do if we realize we've been treasuring other things above God? 
More Than Anything: Loving God Above Everything Else is a five week study that will: 
• Explain the idolatry displayed in Scripture along with common ways we continue to struggle with idolatry today
• Help you stop searching for fulfillment in temporary things and instead find fulfillment in God
• Encourage you to examine where you have been trusting in powerless idols to meet your daily needs
• Show you why God is the only source of peace and joy that is eternal and unchanging 
Special resources within study:
Study Suggestions

How to Study the Bible

Attributes of God

Metanarrative of Scripture

Idolatry Diagnostics

Idols of the Heart

Heart Diagnostics

Post Study Prayer
Key themes: idolatry, approval, control, body image, relationships, materialism, security, comfort, worship, identity, the gospel
Details: 

This study is perfect for individuals or groups.

Each week contains five days of study material, including daily study questions, and weekly Scripture memory verses and reflection questions. 

Measures 8X10

Includes 135 pages 
View full details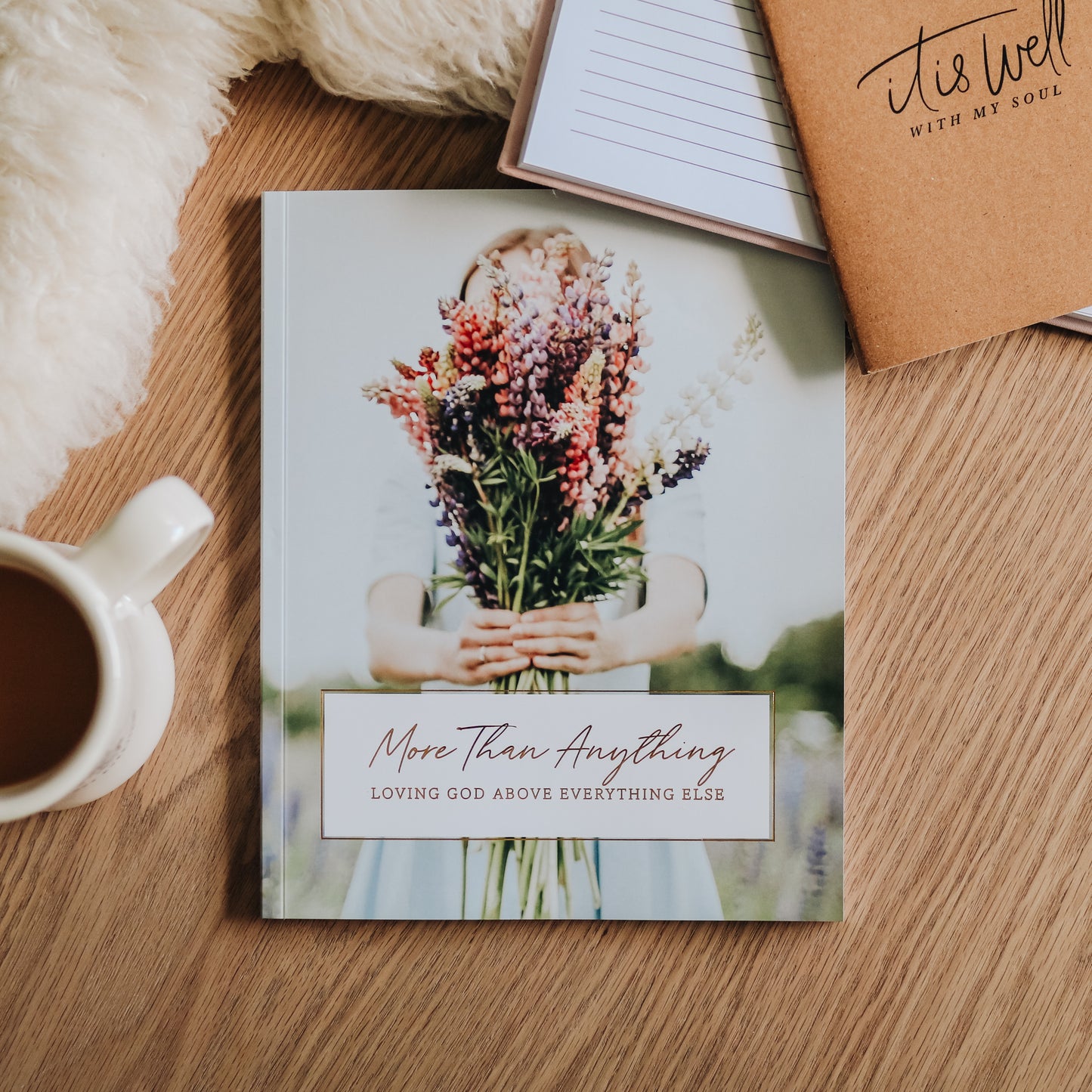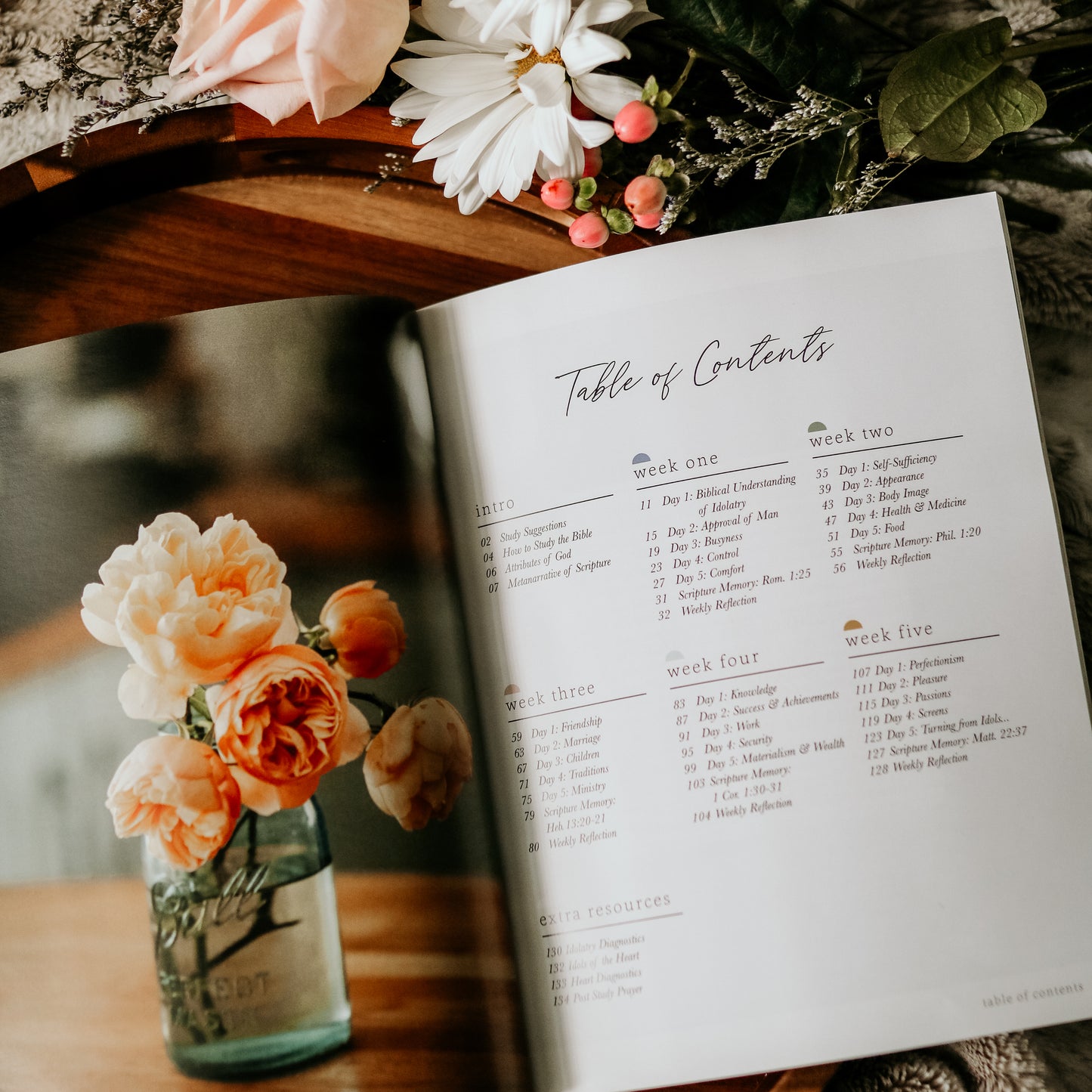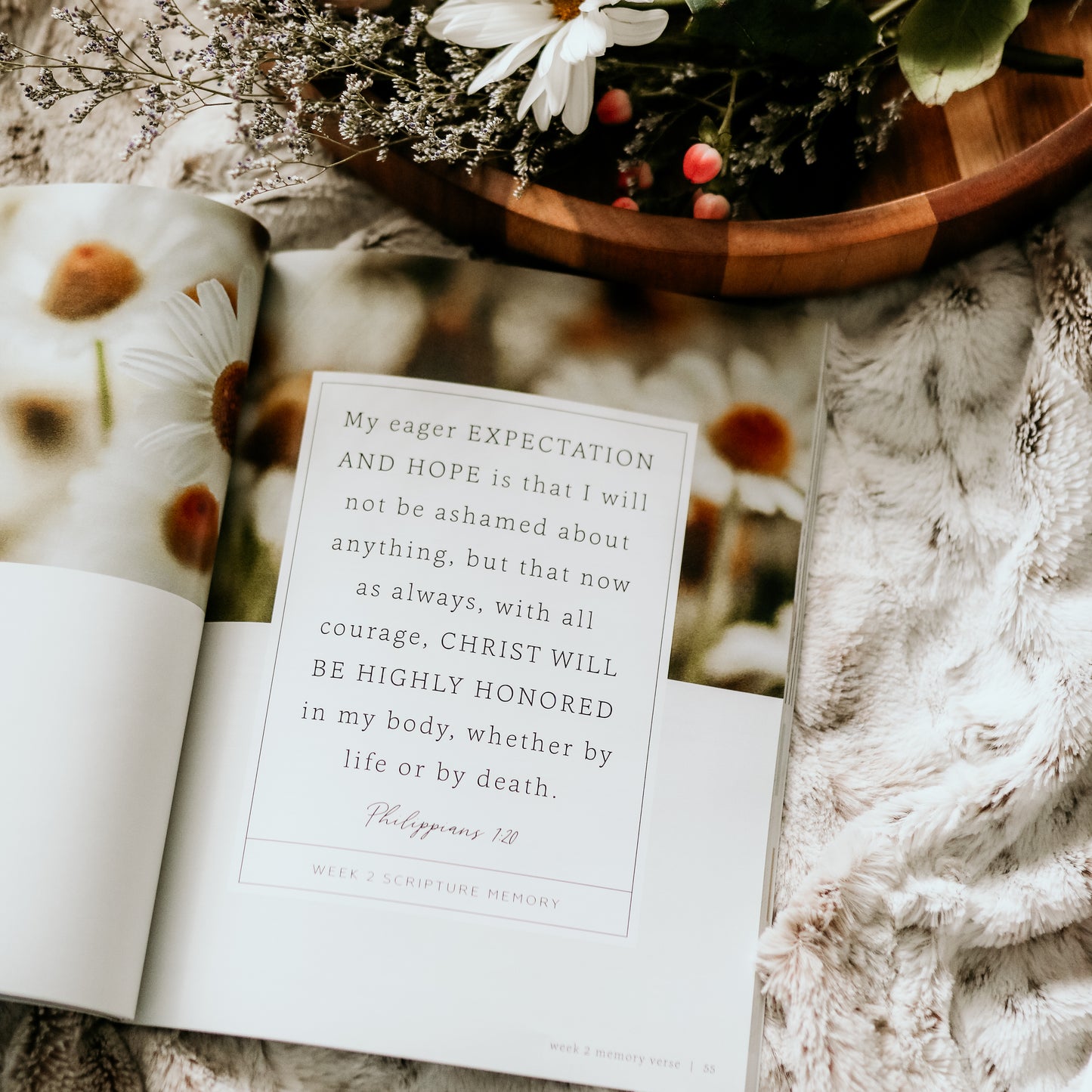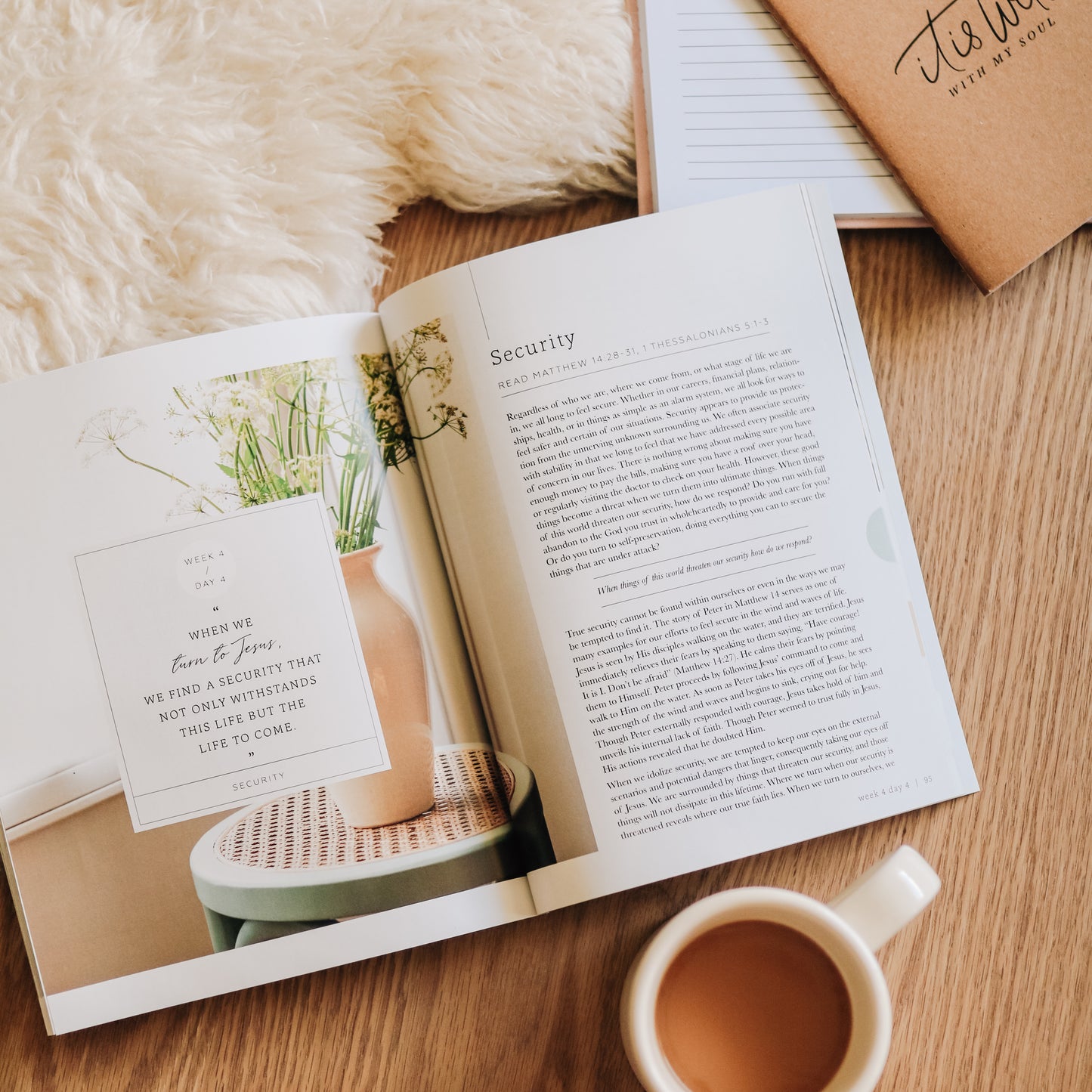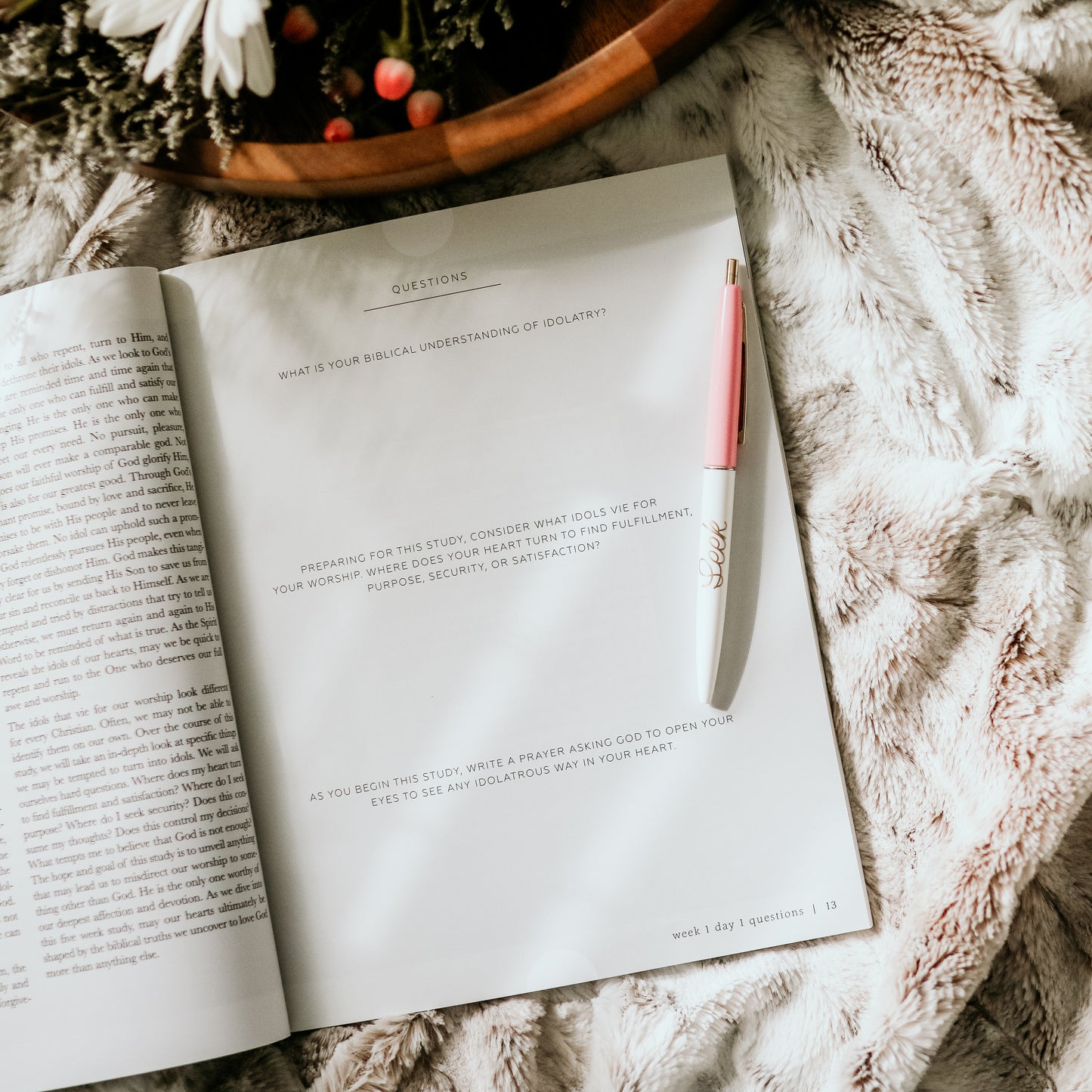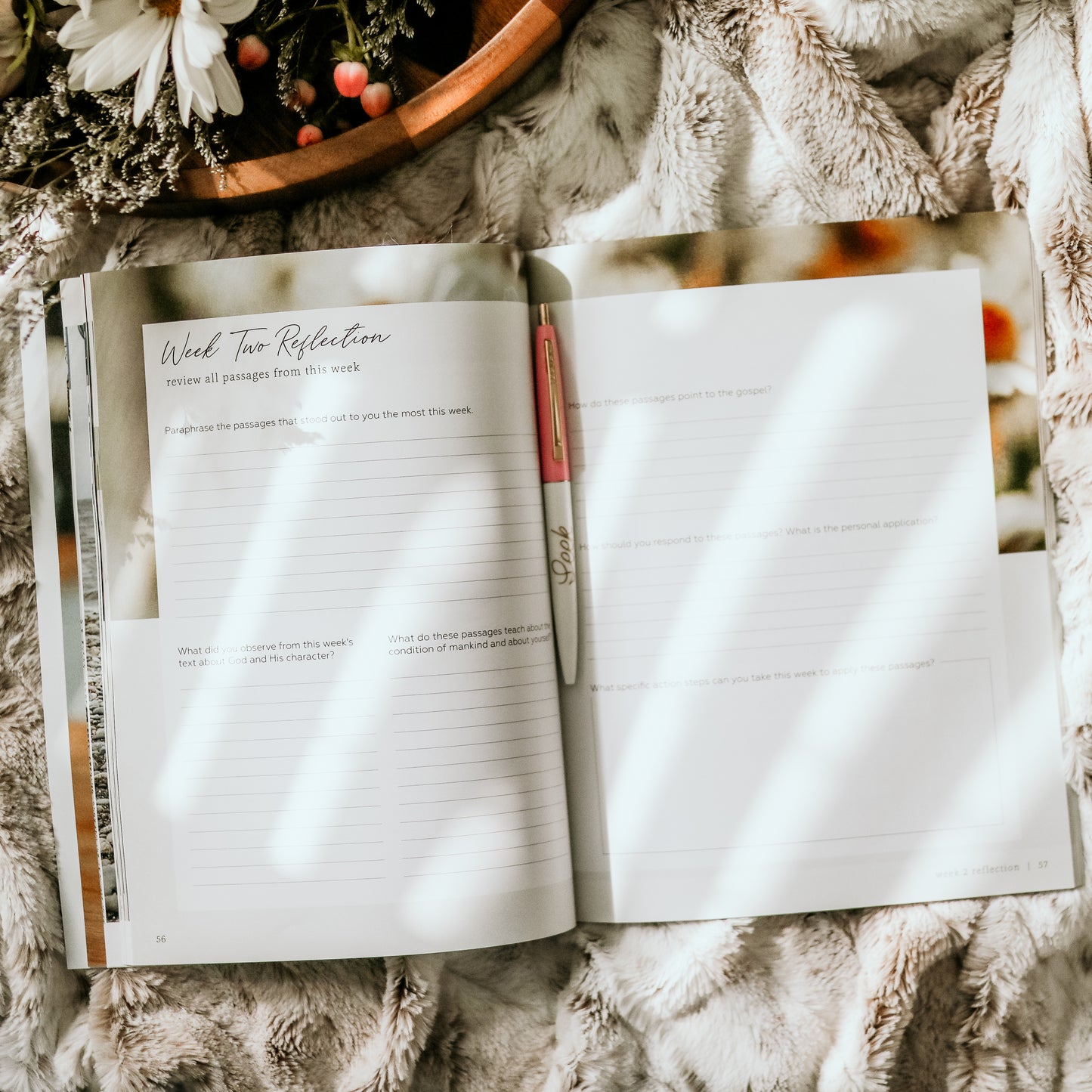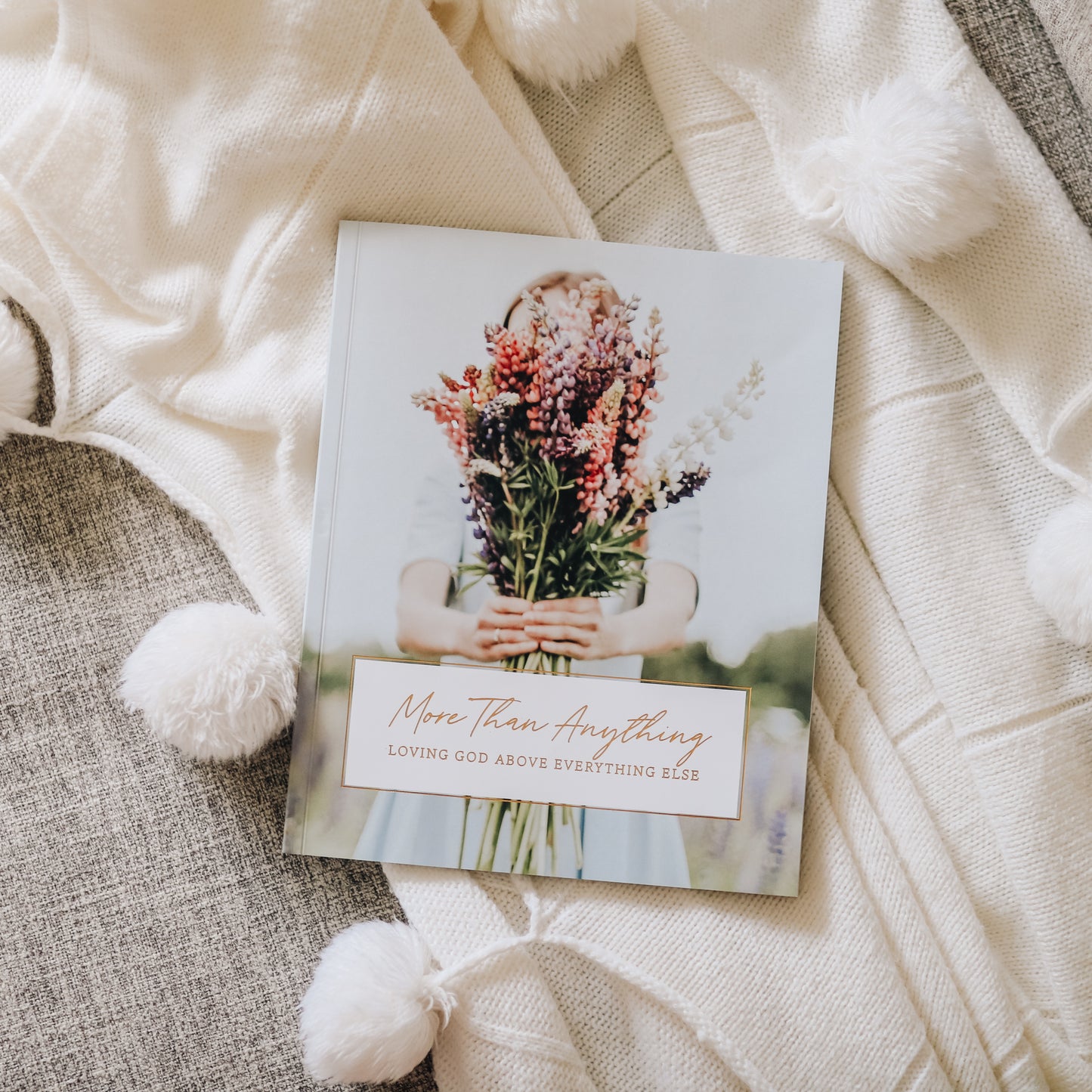 quality
I am impressed, not only by the quality of the book but also by the content inside of it! I love how this study gives me the option and resources to dig deep into God's Word! I highly recommend!
We like that you enjoy the study Christina!
More Than Anything | Loving God Above Anything Else
I love this study! It's going over relevant topics with biblical support. I think the discussion questions help us really think through each idol. The book it self is really pretty. The study is a great balance of scripture, reading, and questions.
More Than Anything
I am so glad I picked this up. The study is showing me areas in my life where idols can take over the place of God. I love that it's broken down and modern language is used to show the idols we can have in this day and age versus where my brain tends to think of golden calves, greed for money, worship of someone else, etc.
Wow!
I really enjoyed how this study broke down various topics and really delved into ways that our love can be pulled away from God and, most importantly, what we can do to redirect our love!!
absolutely love it!!
this book is so beautiful! I love the pictures and how engaging it is!! definitely recommend!!