Regular price
$12.00
Sale price
$5.00
Unit price
per
Sale
Sold out
Sometimes we can find ourselves going throughout our day without stopping to say "thank you" for the abundance of grace the Lord shows us each day.
We've created this set of Praise Him Verse Cards with 12 prompts to encourage you to focus your heart on praising our Creator. One side of each card includes a verse, with a corresponding praise prompt on the other side.
These cards are made of heavy-weighted 400gsm professional card stock. The small 4" x 4" size makes them easy to take with you as you go about your day, or place them around your house to continually fix your eyes on God's great love for us. 
View full details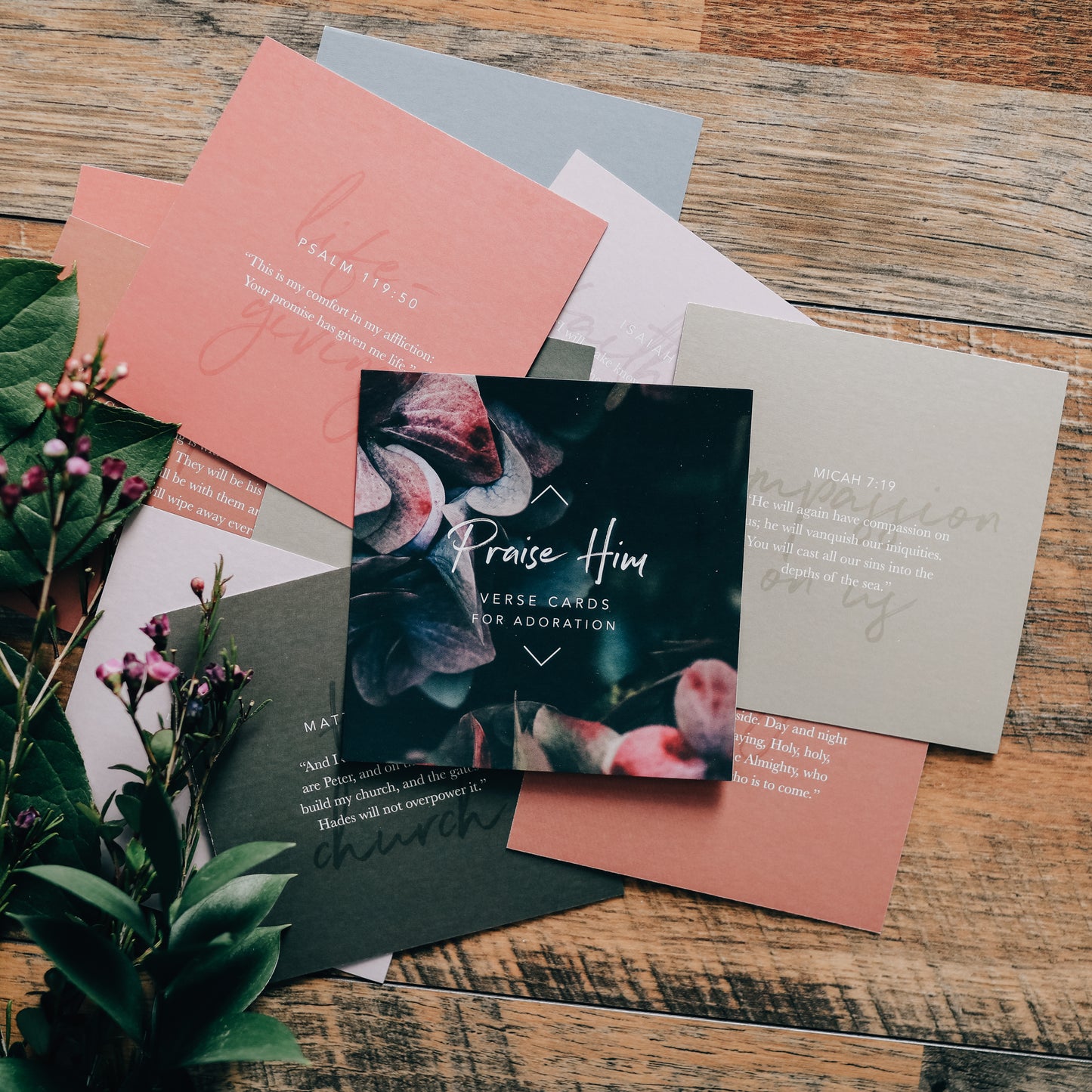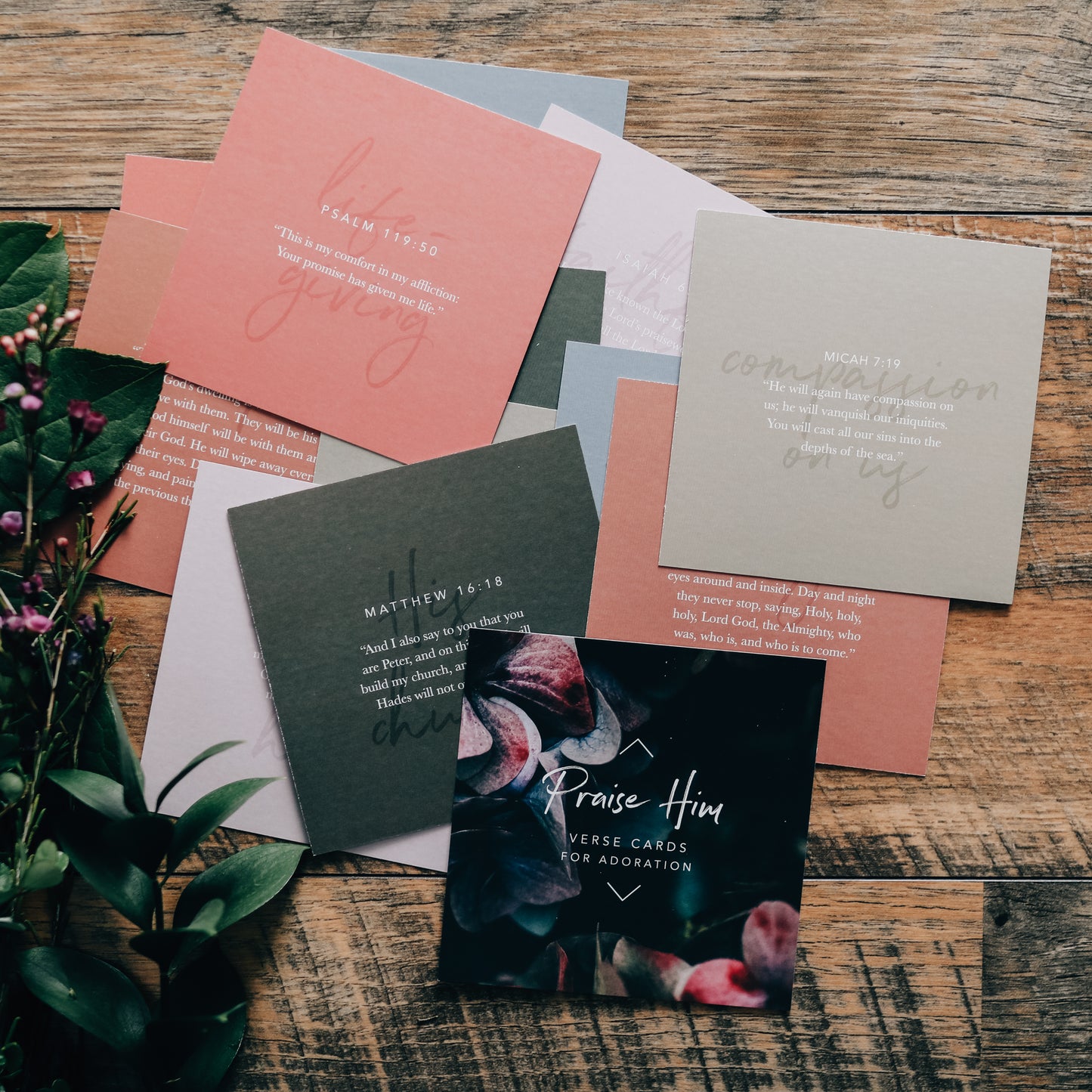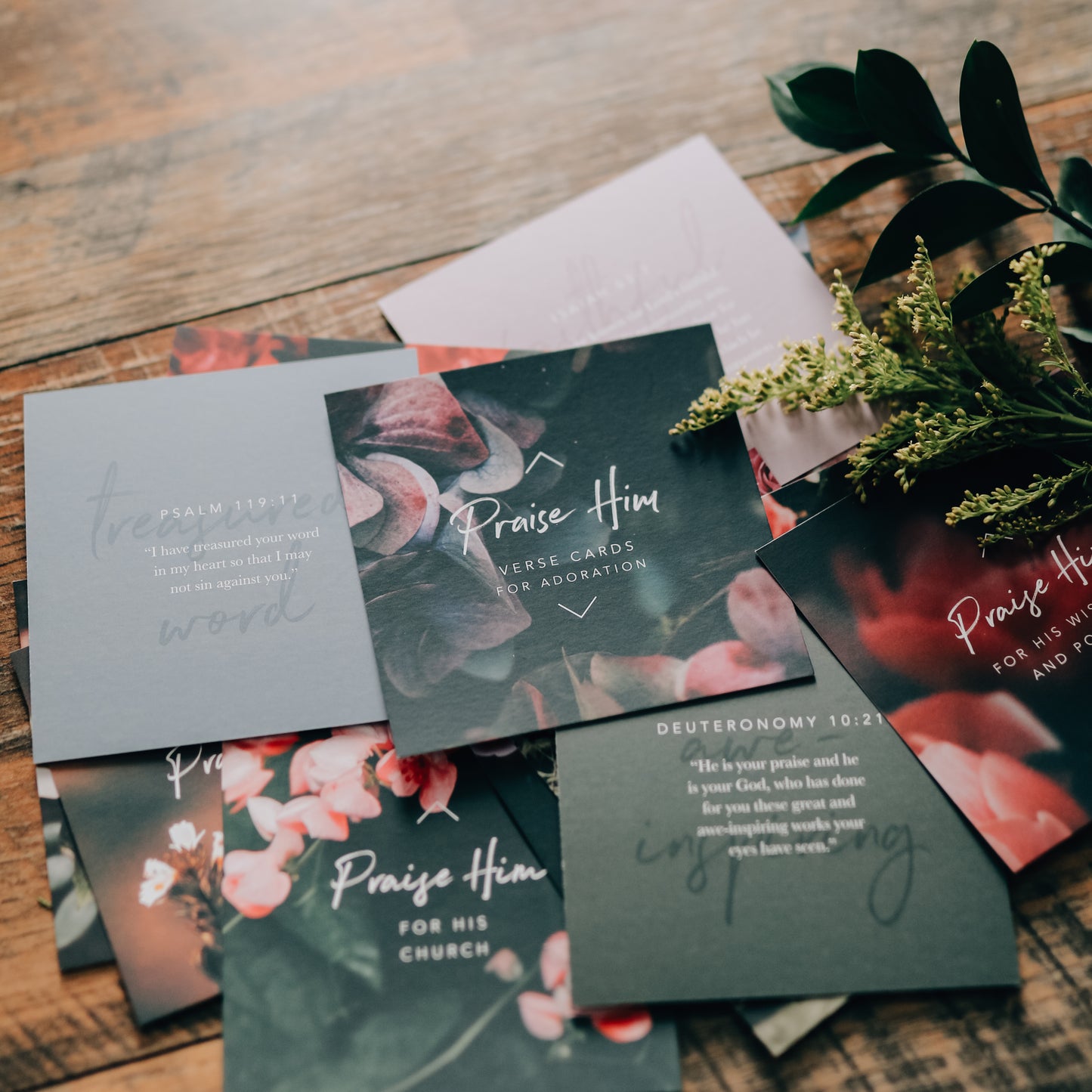 Praise Him Verse Card Set
I love these cards! They encourage me to praise God. They are well made and beautifully designed!
Lovely verse cards
I love to reflect on these , I even started leaving some in bathroom stalls with salvation cards to hopefully bring some to Jesus and inspire at the same time
Nice cards
I purchased these cards to send to teachers in my area as a encouragement for the work they do everyday.
Praise Him verses
Love this verse set! More about Him and less about me! So good to read different things to praise God and then on the back a verse to go with it. Love the pictures on the front, too.
Praise Him card set
I purchase these as a gift and the recipient talks about them frequently.