Regular price
$12.00
Sale price
$5.00
Unit price
per
Sale
Sold out
This Prayers for My Marriage Card Set was designed to help you pray for your marriage.
This set includes 10 cards measuring 4" x 4" each. One side of each card contains Scripture that pertains to marriage, and a prayer prompt is printed on the other side to help you pray specifically and intentionally.
Grab a set for yourself, or gift the set to a friend.
View full details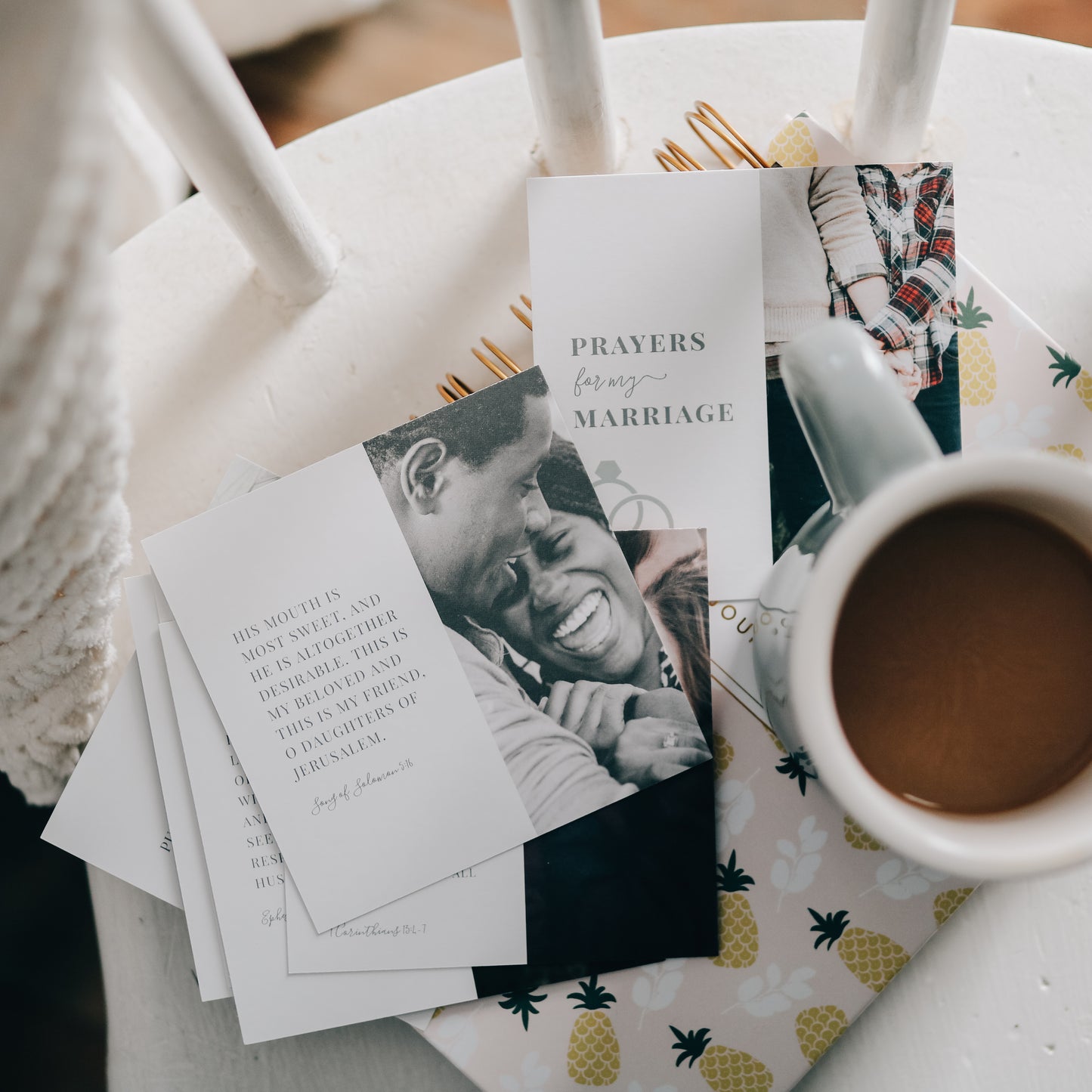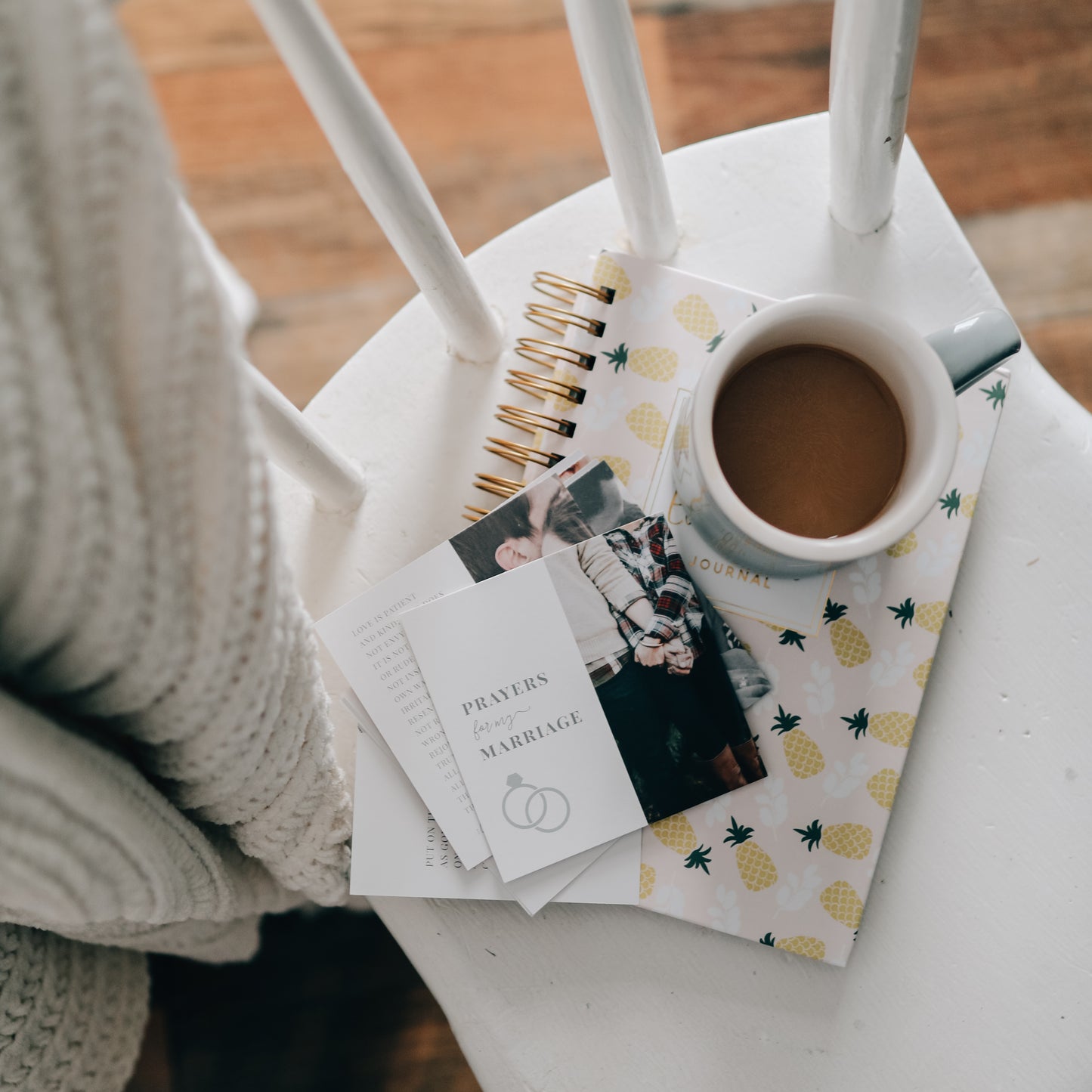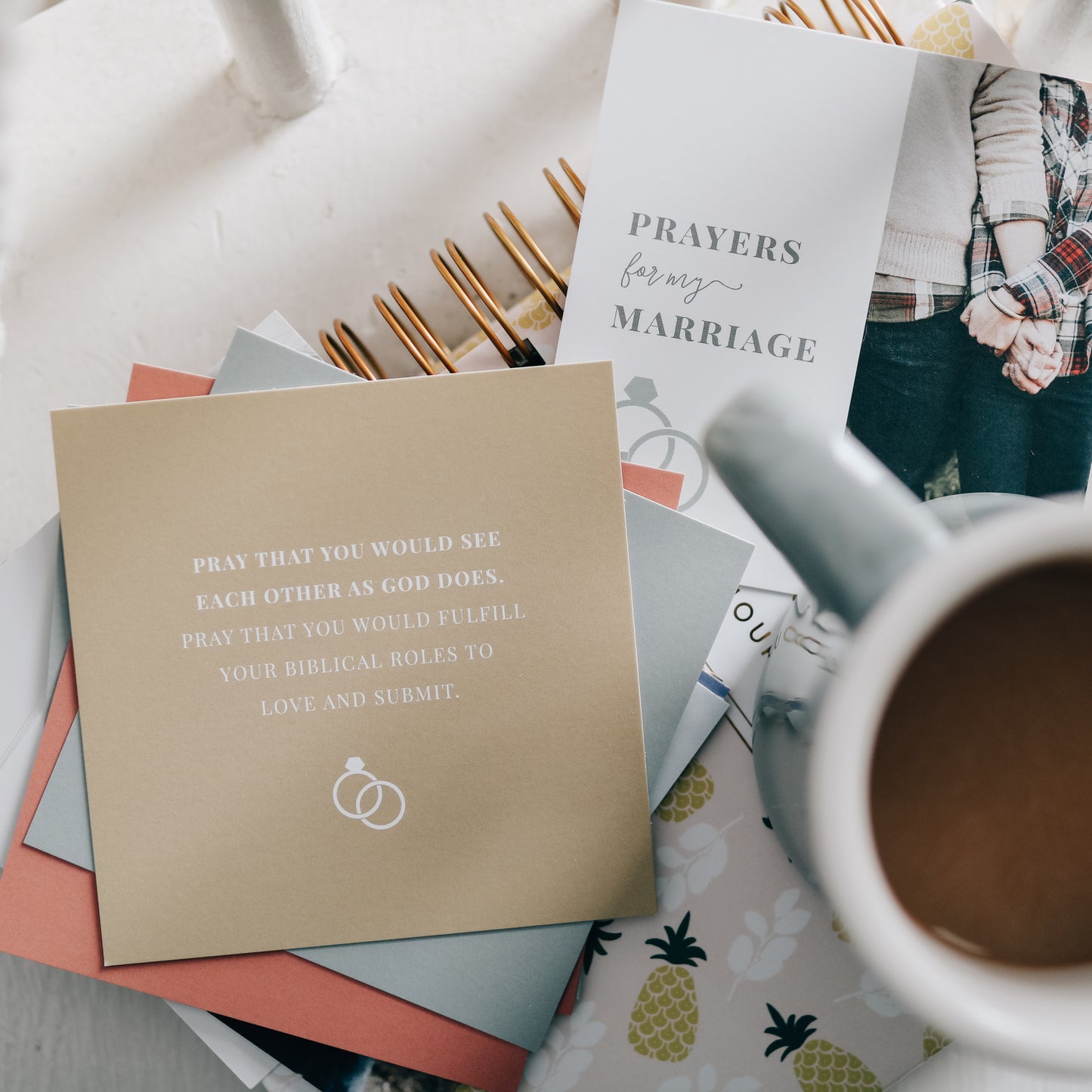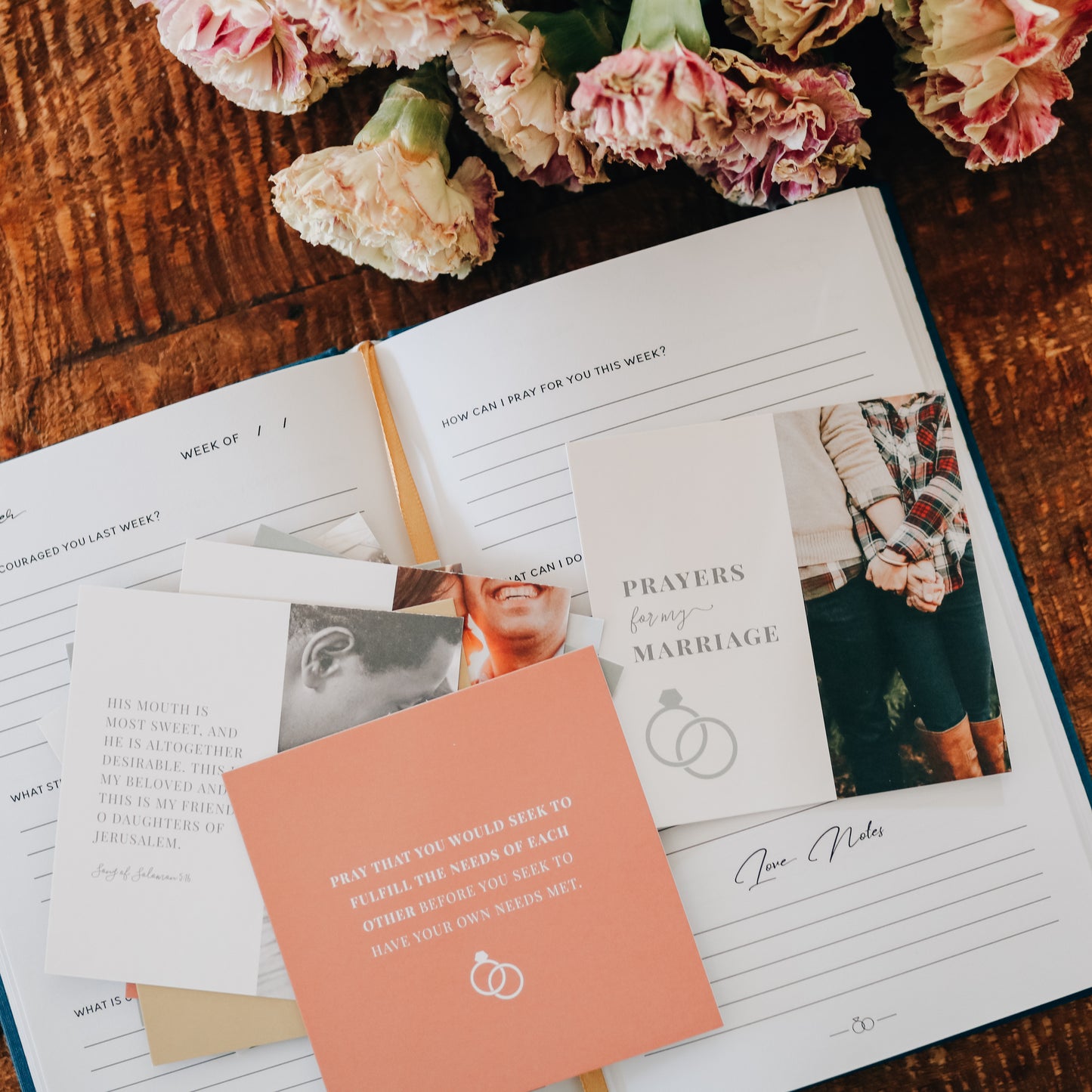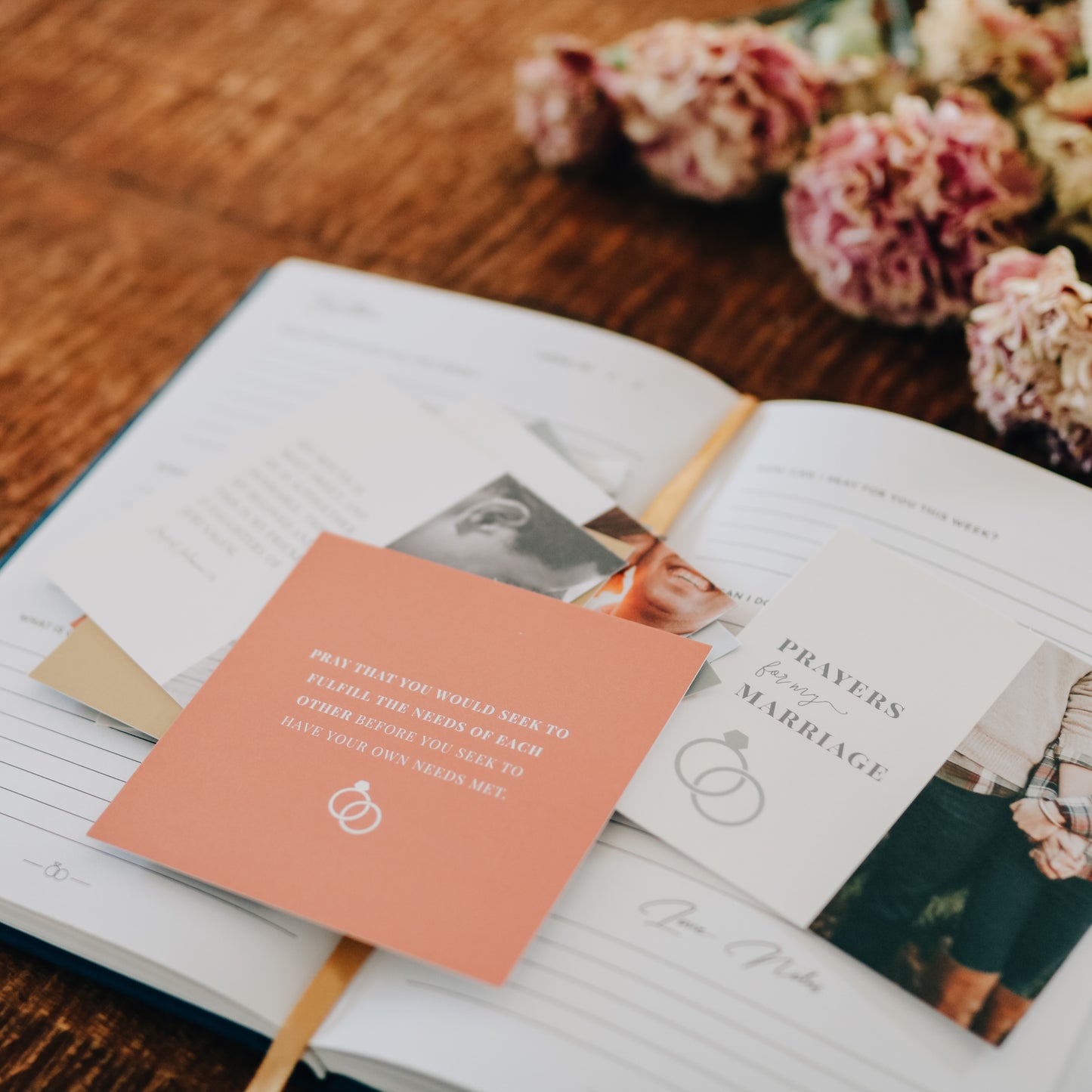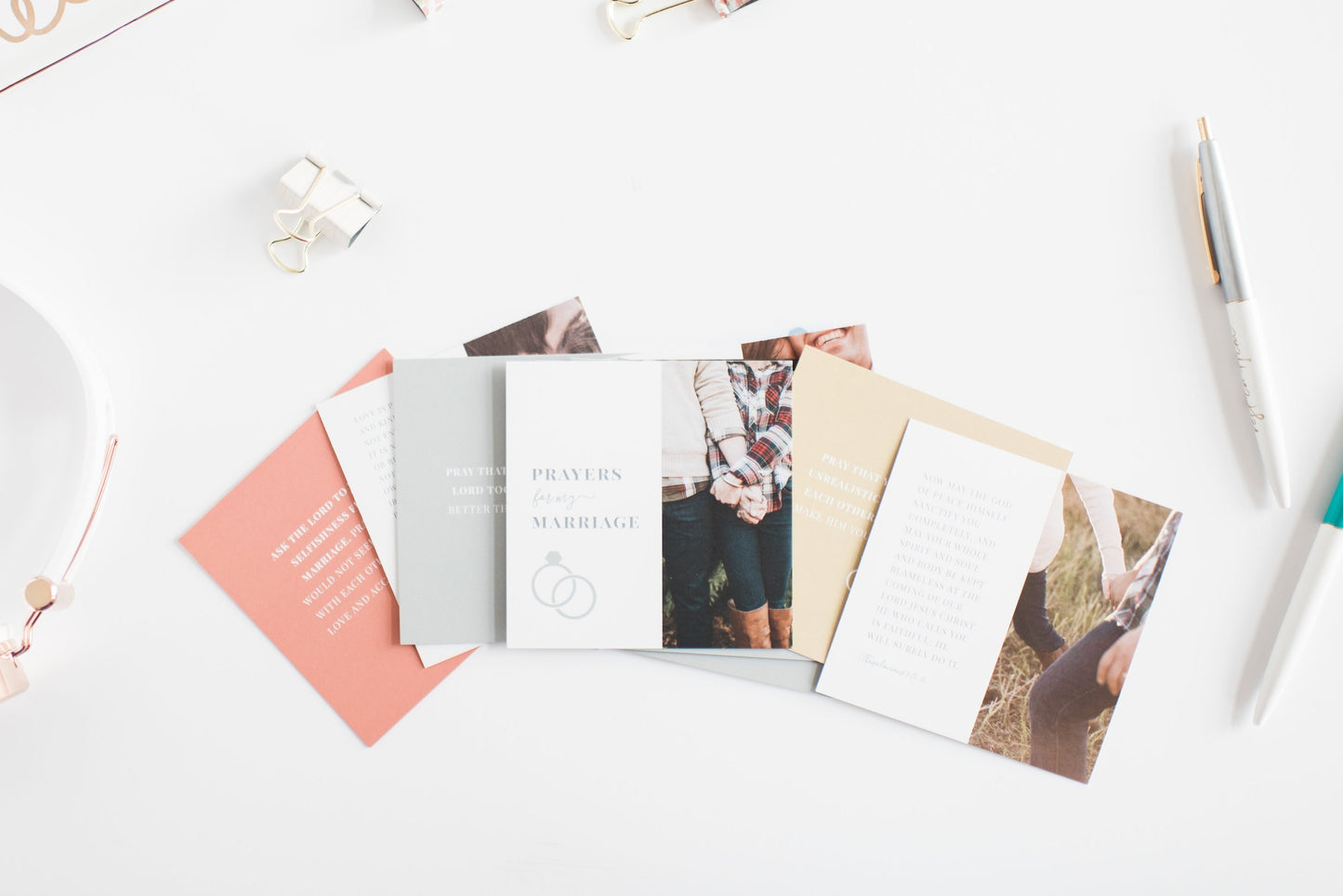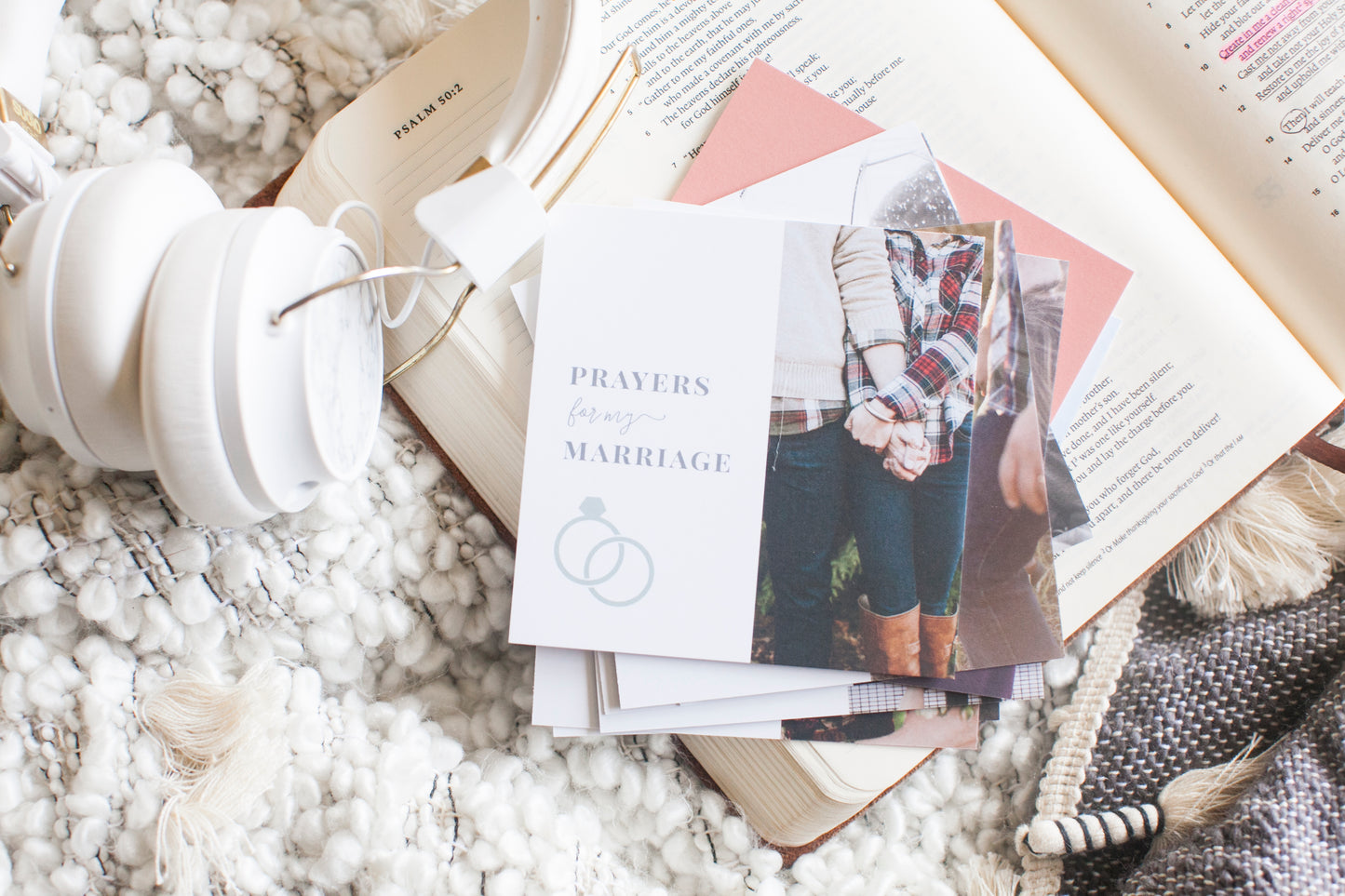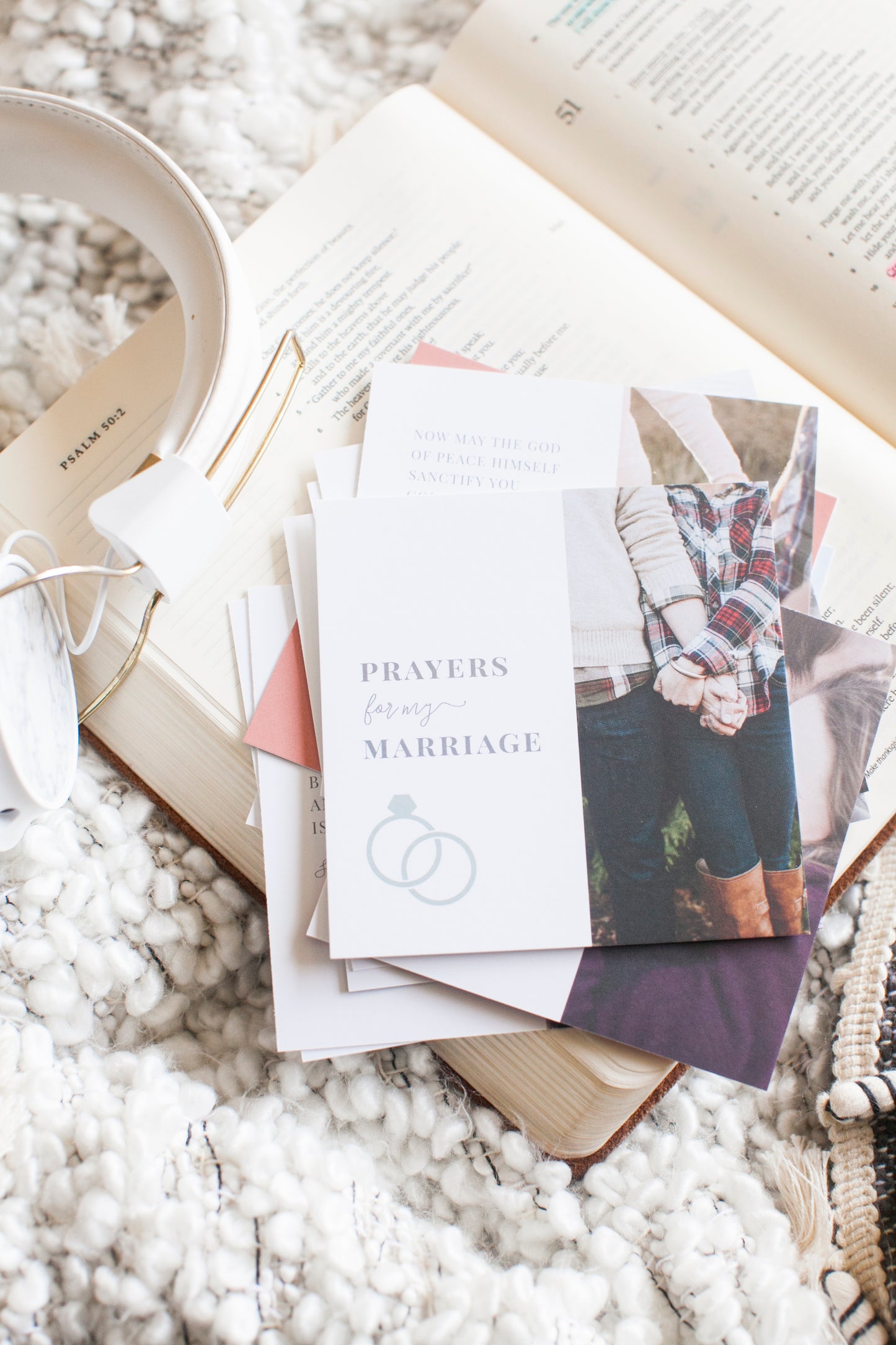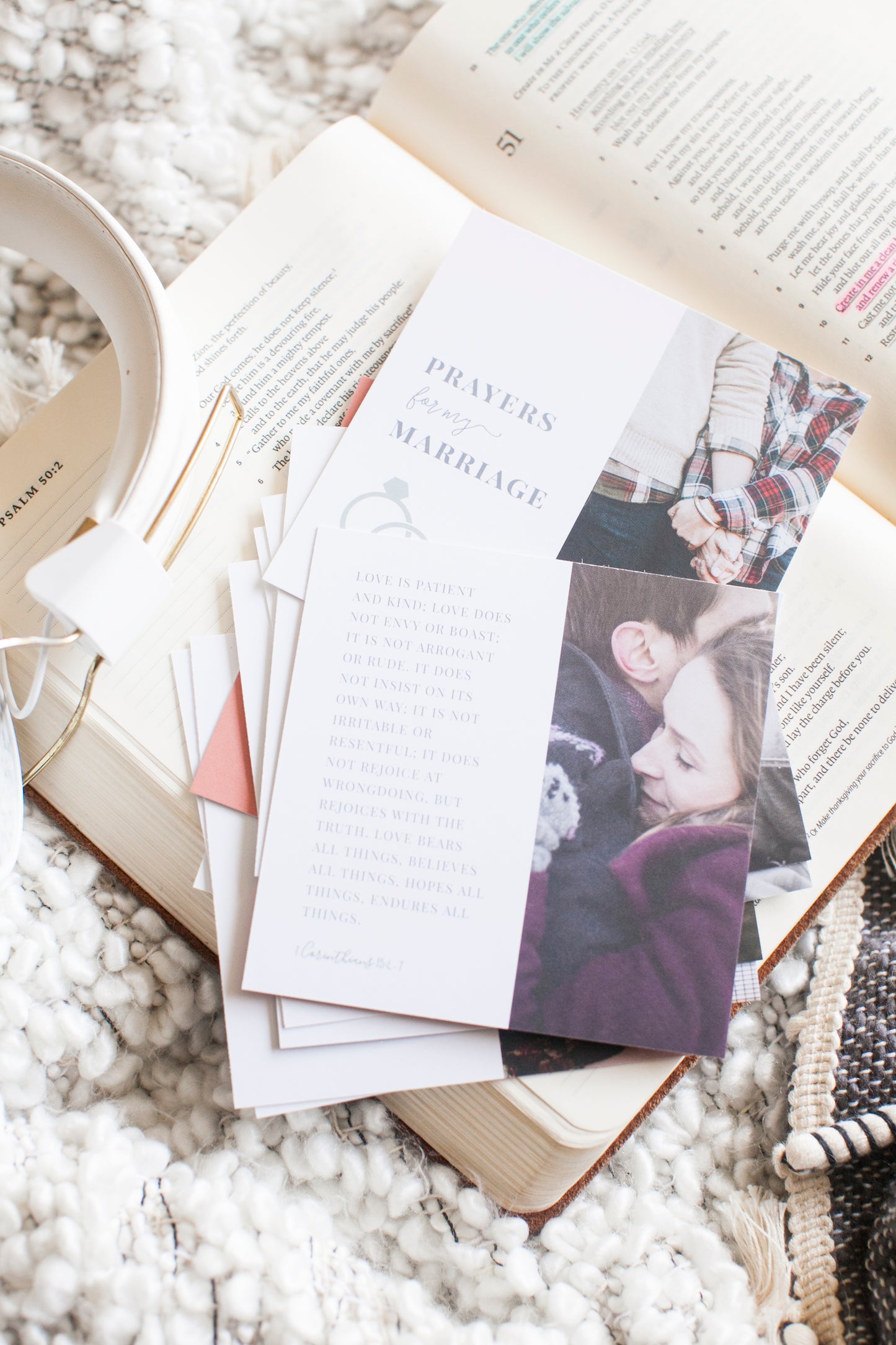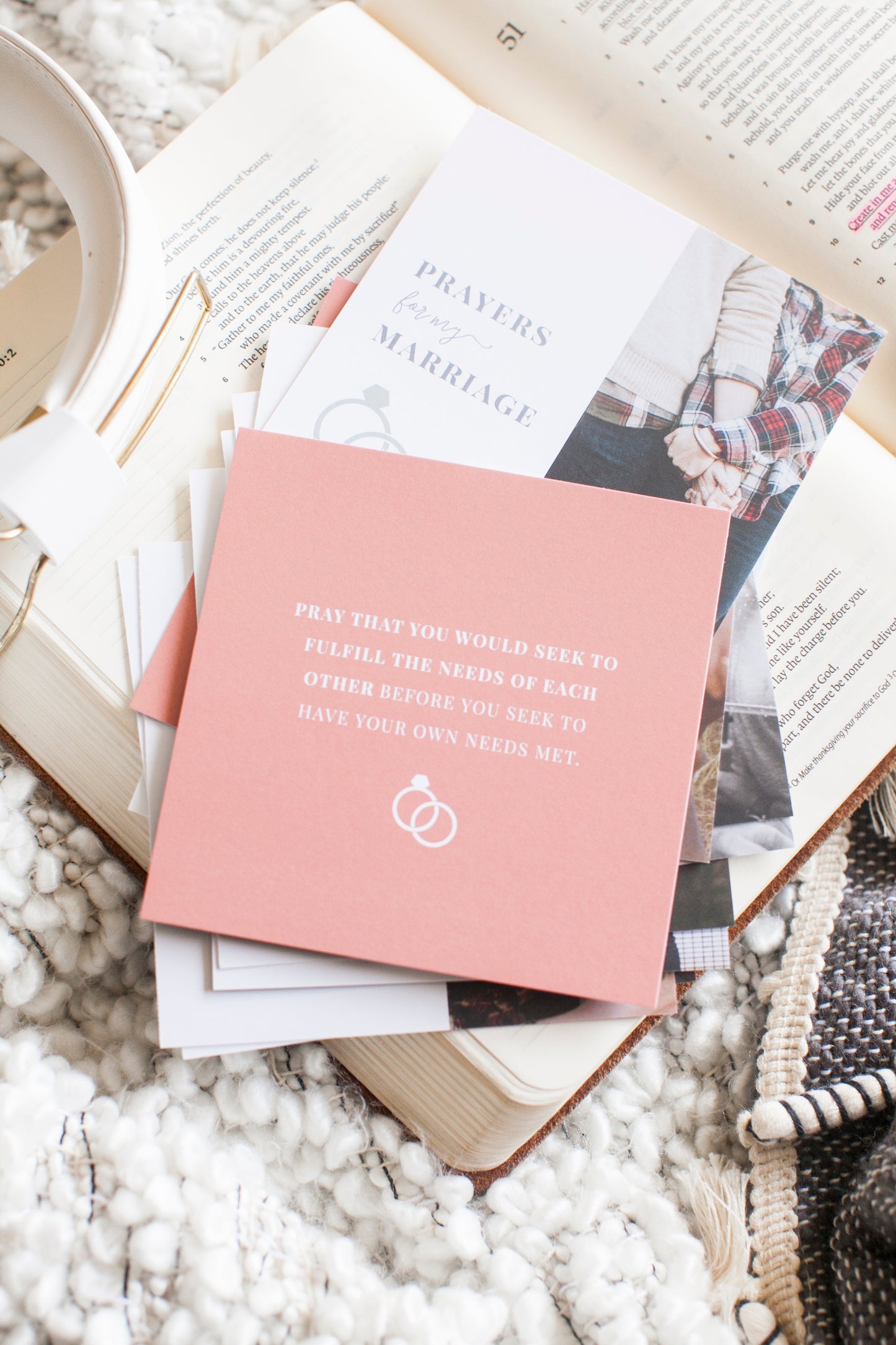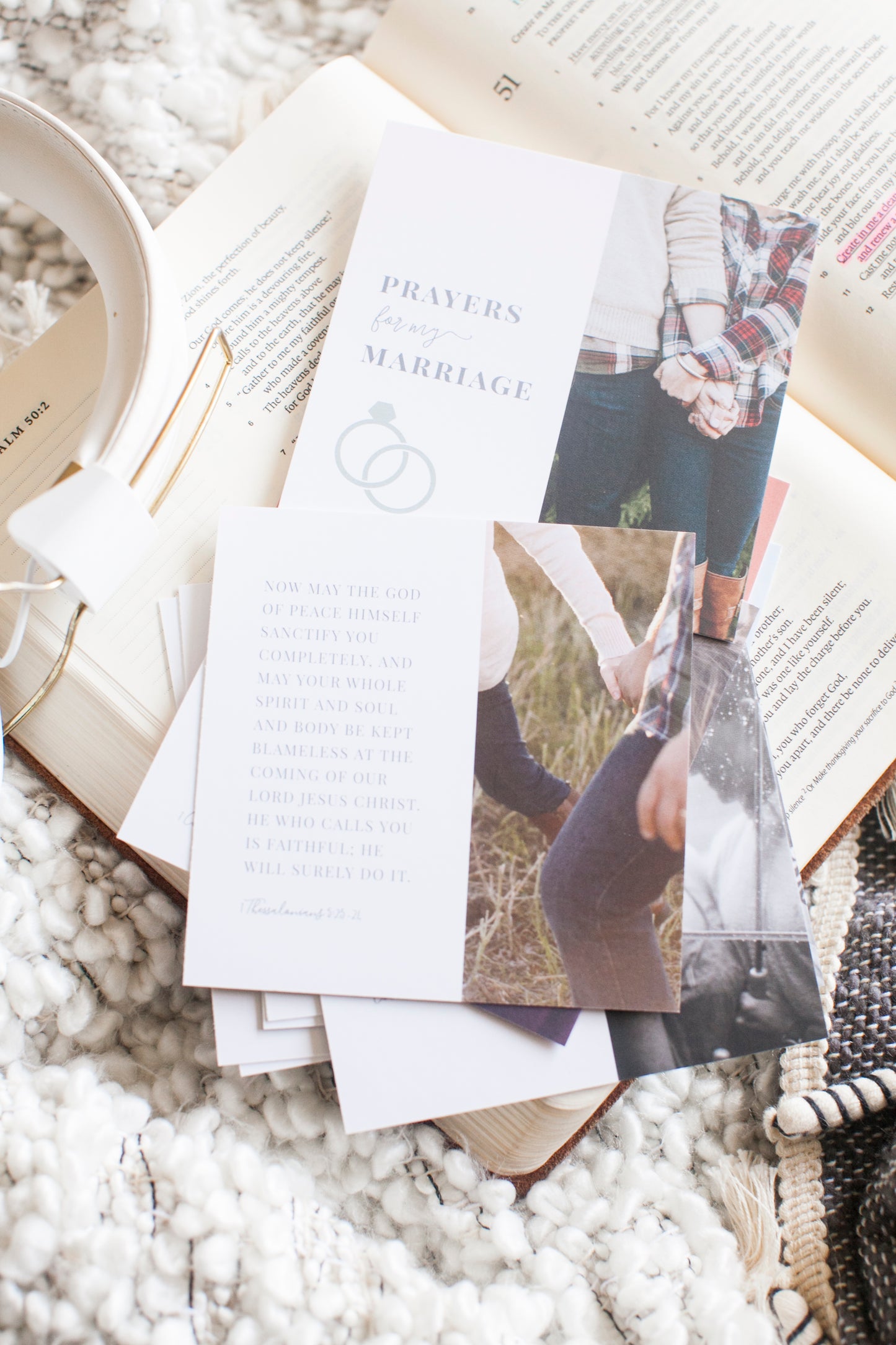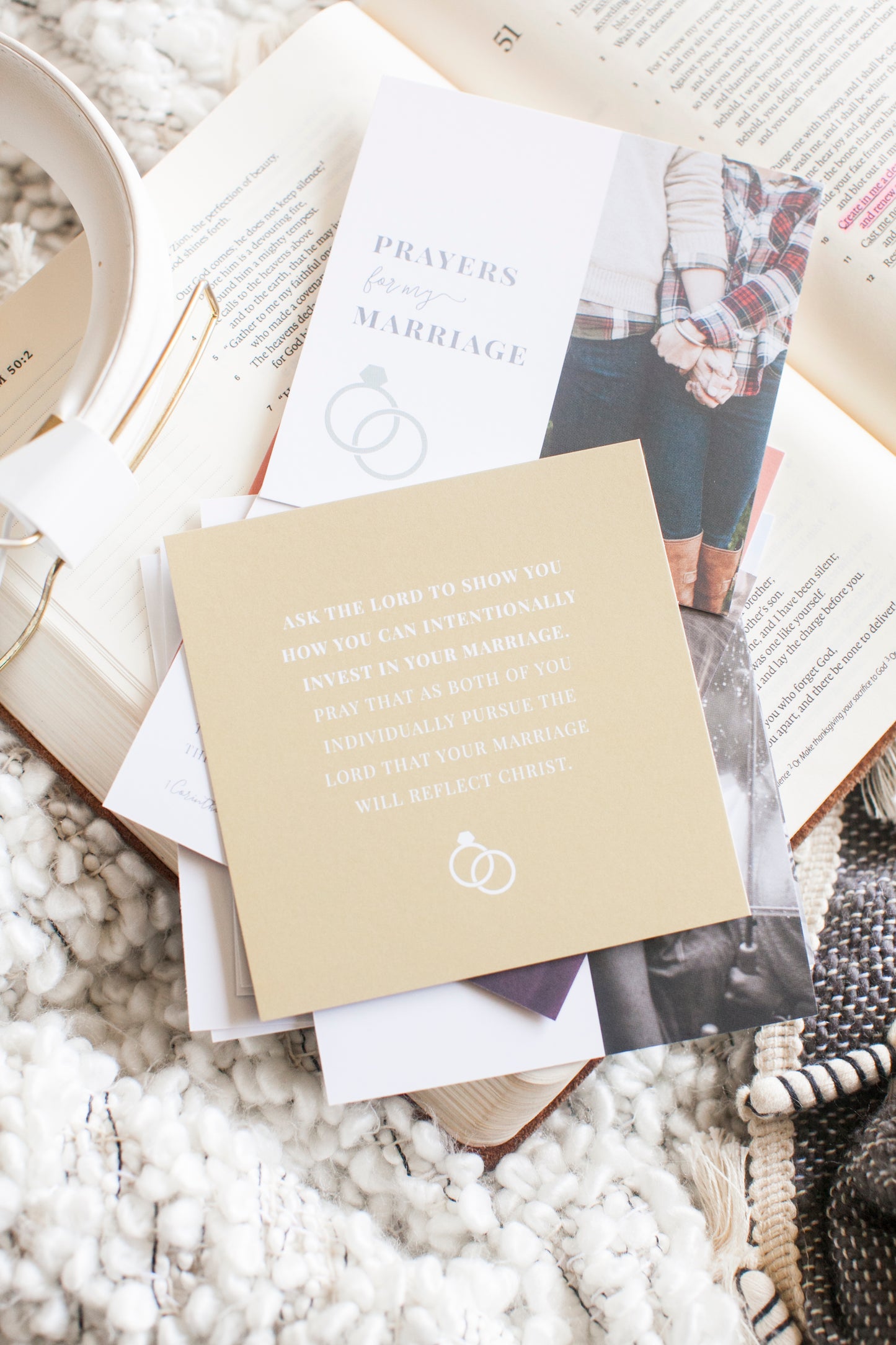 Great Wedding Gift
Love giving these sets out for bridal showers and to go with a wedding gift.
Really good help!
I taped these to my bathroom mirror. They are a good guide on how to pray for your marriage. They're also very pretty!
Great gift for newlyweds 🥰
I bought this cards for myself a few months before getting married as a way to prepare myself for marriage. Now I've been married for 7 months and revisited through the cards with my husband. Just a few weeks ago, some friends of ours were getting married and had a bridal shower. I wanted to gift them the cards, however they were out of stock. So, my husband had the idea of starting a prayer tradition with the cards. We gifted them ours and wrote instructions so that when they finish praying through them, they would pass them on to another newlywed couple. Hope it actually happens!!!
Prayers for marriage
Such sweet prayer cards. Good reminders and prayers
Awesome!
This has helped me change my whole perspective on marriage! I didn't grow up in a loving one family home. One was always violent and the other was the exact opposite. I want to get married myself so this helped me a lot!