Regular price
$20.00
Sale price
$10.00
Unit price
per
Sale
Sold out
Search the Word | 6 Week Study 
Studying the Bible isn't just for pastors, professors, and scholars—it is for all believers. But reading the Bible can be a challenge sometimes! How can we practically seek to understand and apply the truths of Scripture in our everyday lives?
Search the Word is a 6-week study that equips believers to:
Understand the overarching narrative of Scripture.

Develop practical Bible study skills to better interpret and apply passages.

lmplement skills through interactive workbook pages.
Special resources within study:

Biblical Symbolism

Timeline of Scripture

Christ in All of Scripture

Transition Words

Bible Highlighting
Key themes: Bible Study Skills, Biblical Genre, Christ in All of Scripture, Bible Interpretation
Details: 

This study is perfect for individuals or groups. 

Each week contains five days of study material, including daily study questions, a weekly memory verse, and weekly reflection questions. 

Measures 8x10

Includes 172 pages 
View full details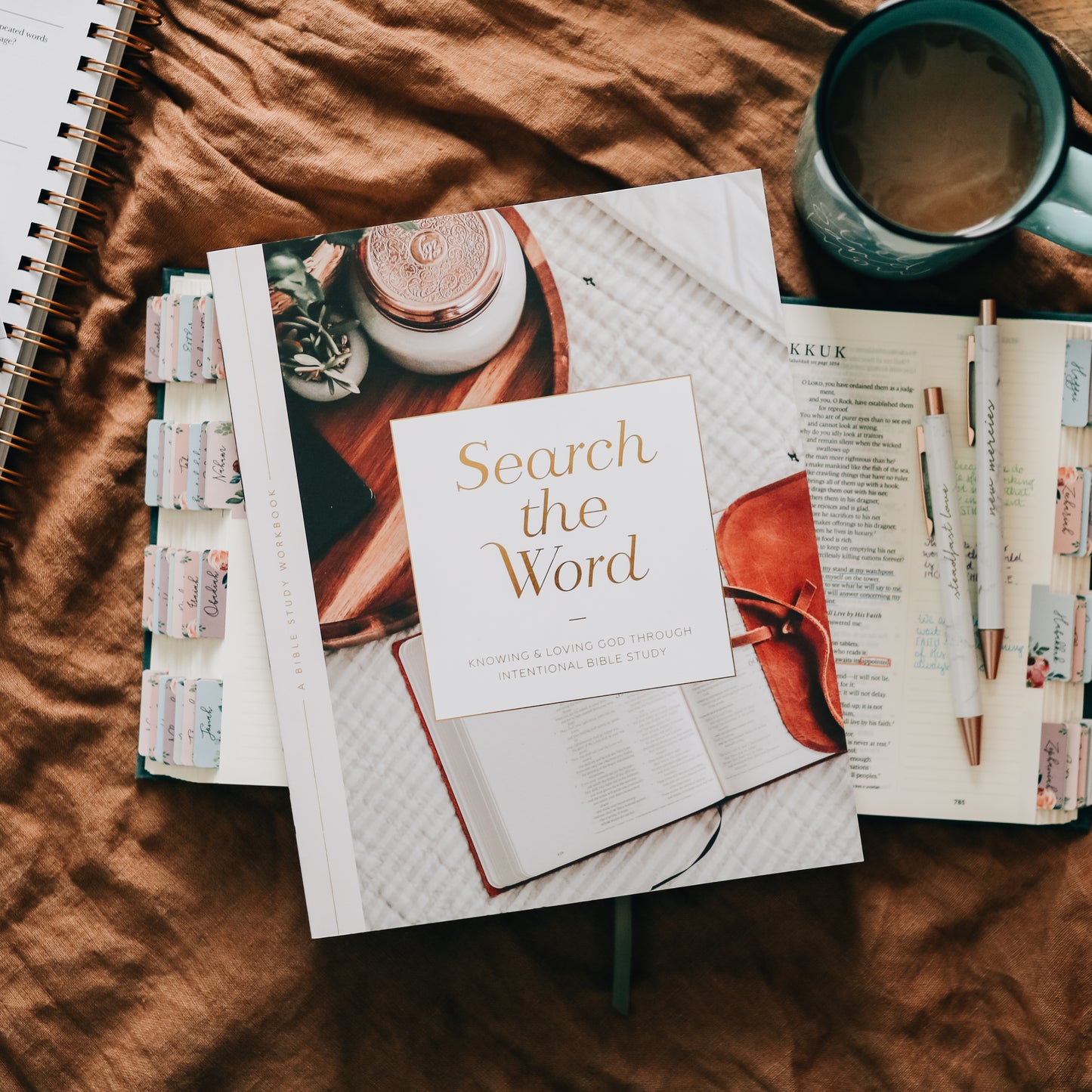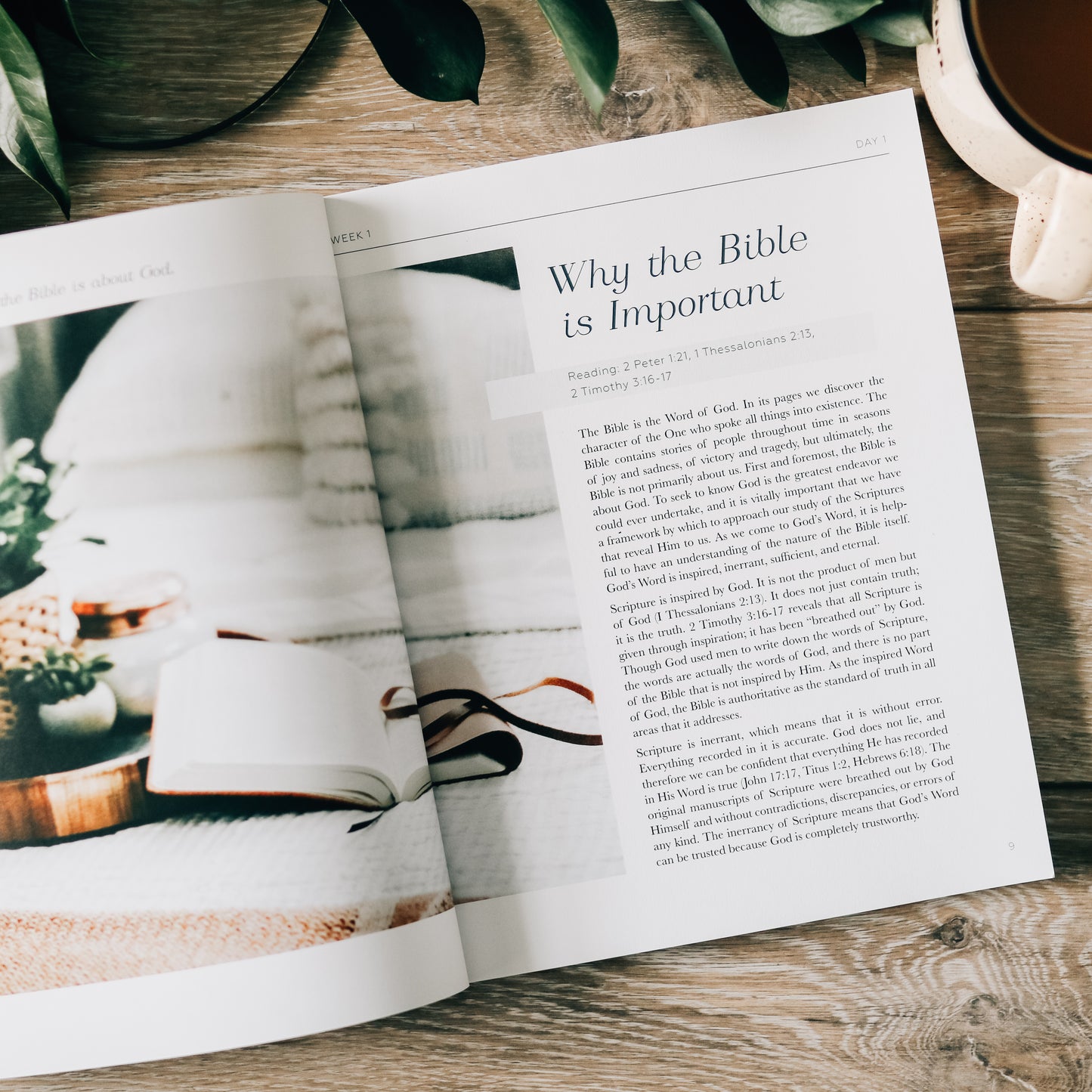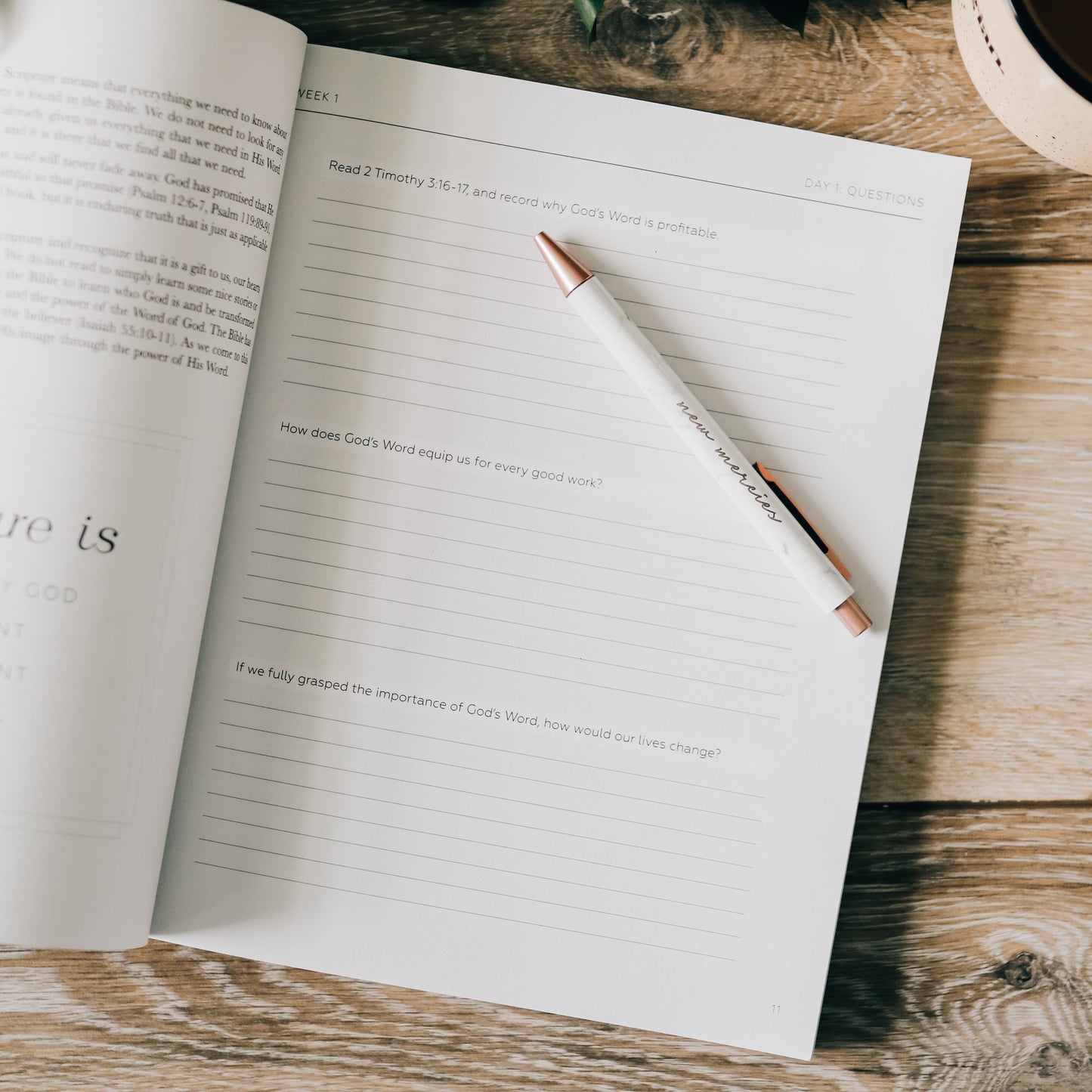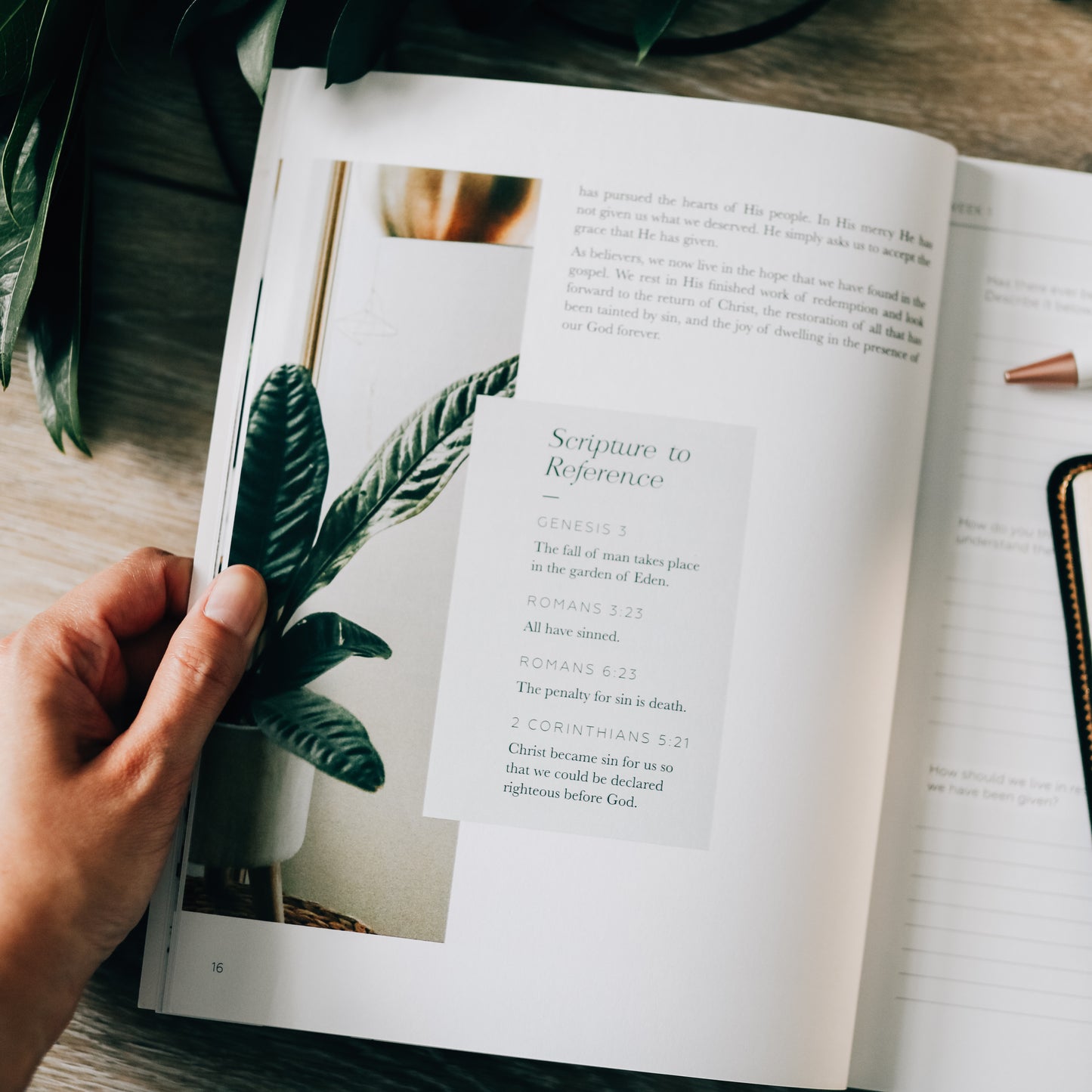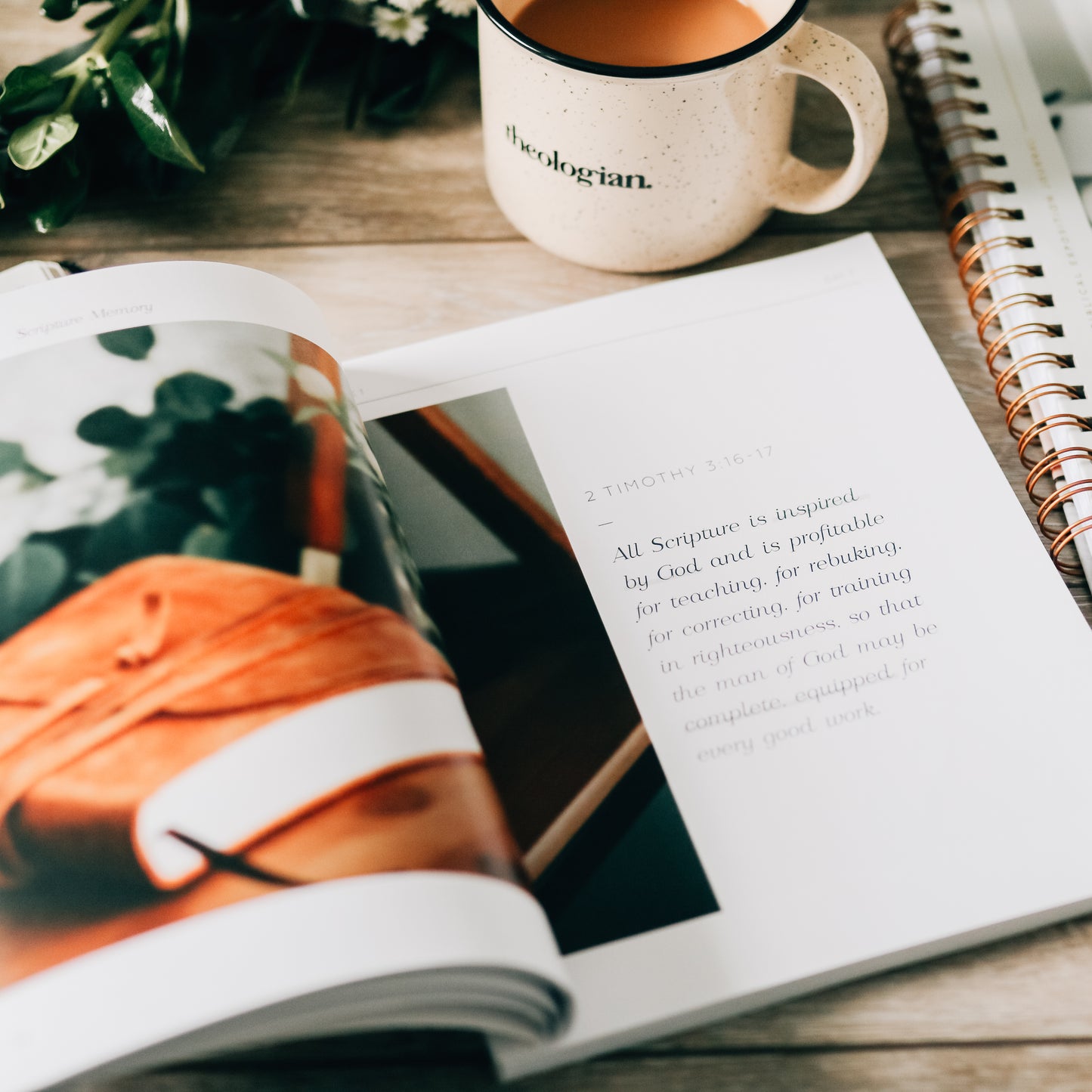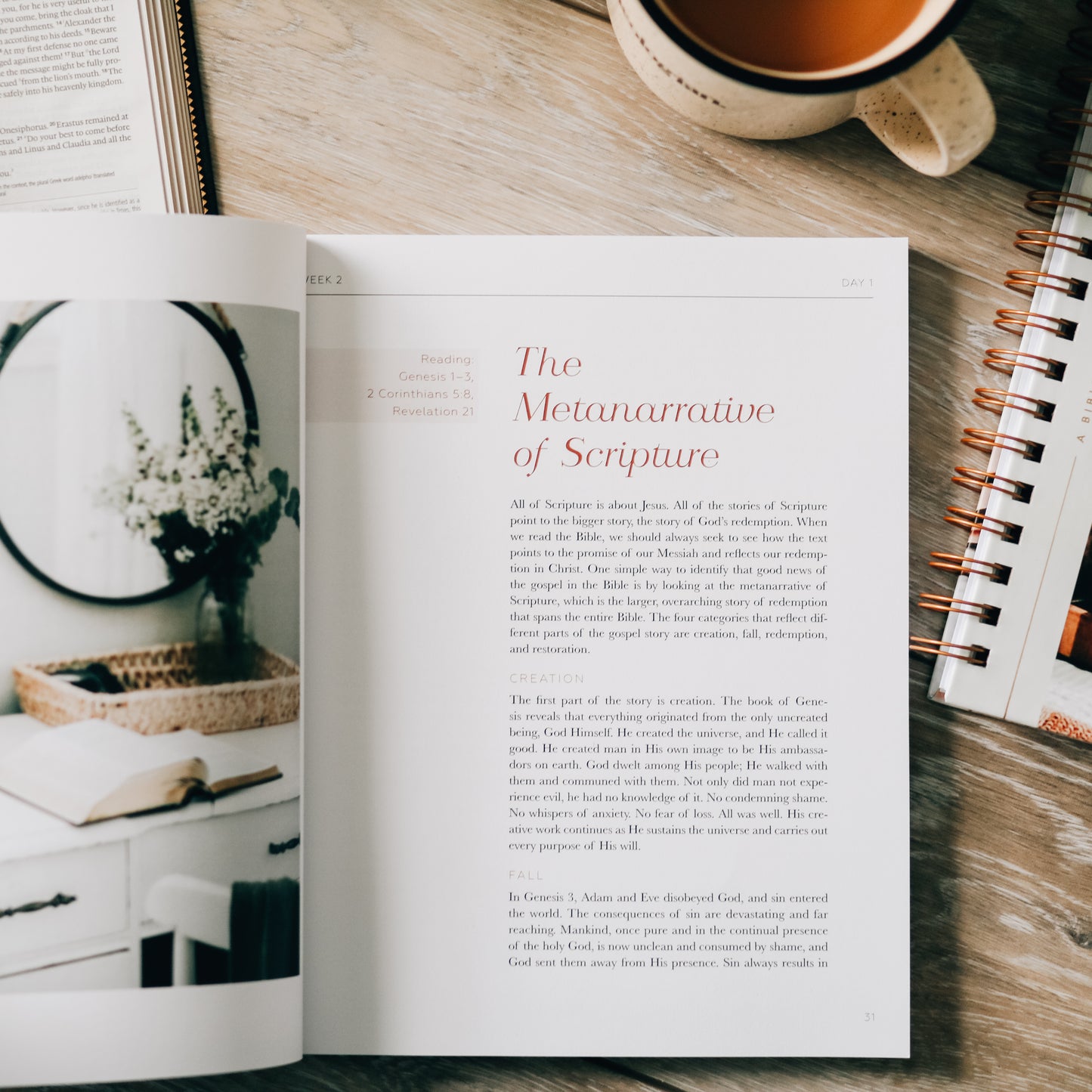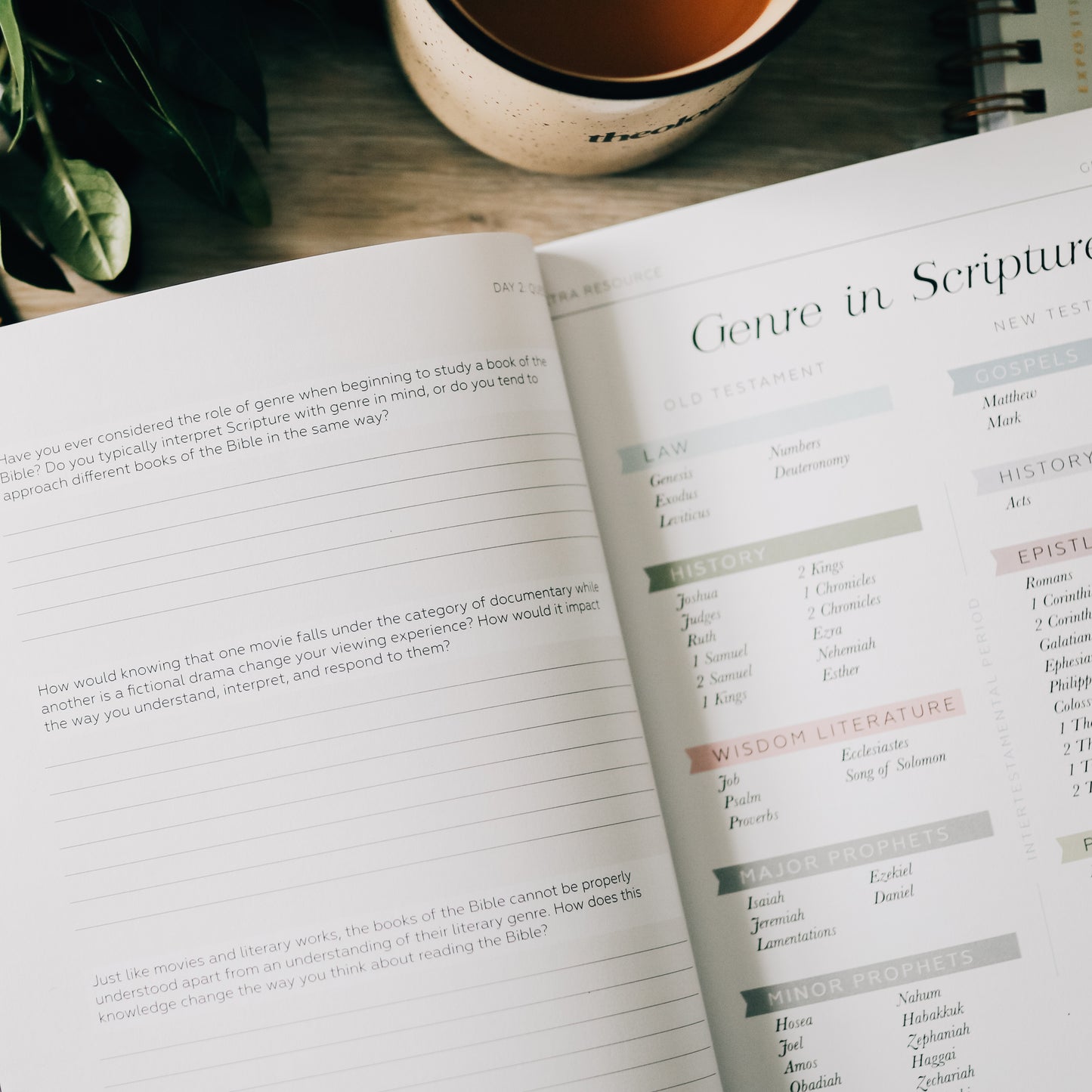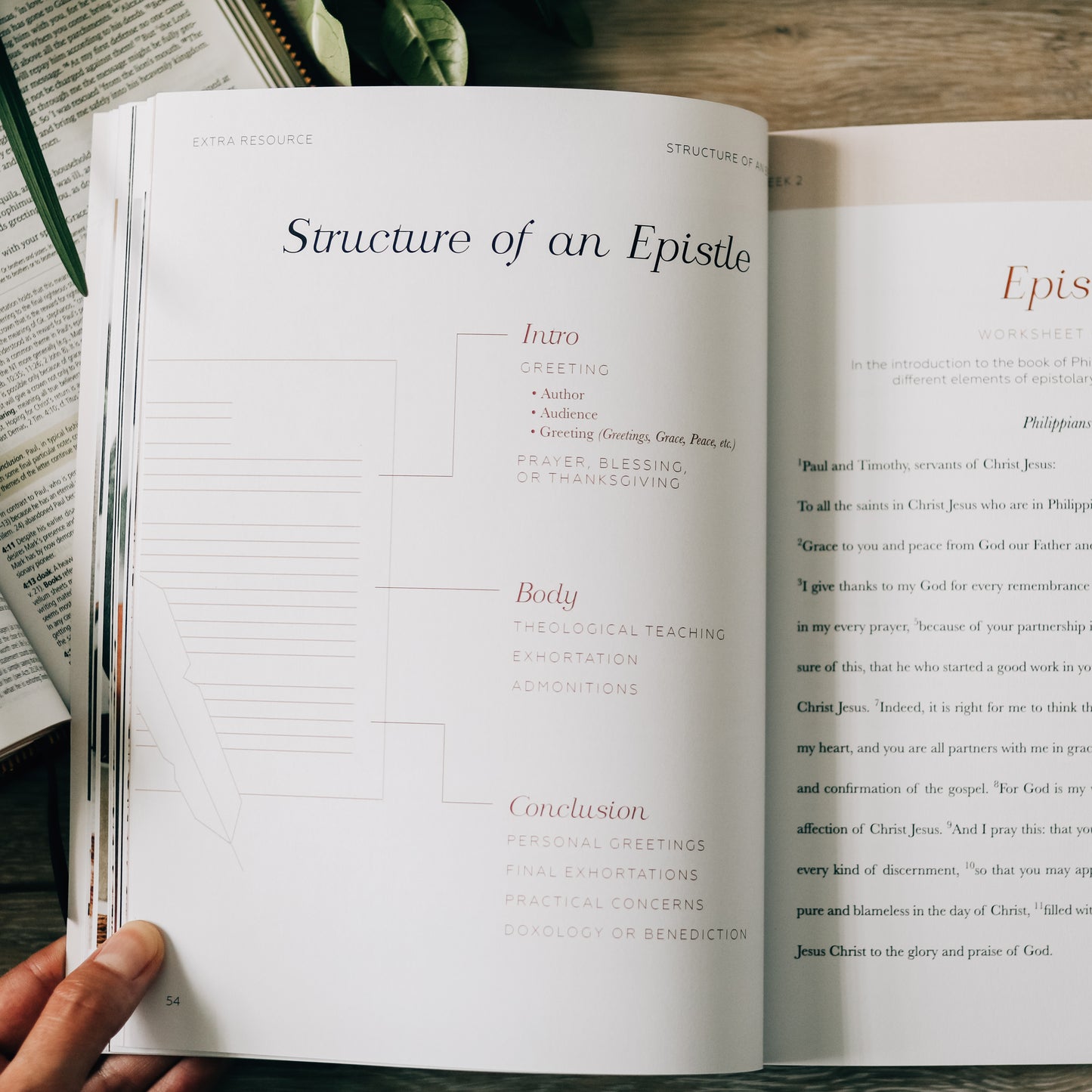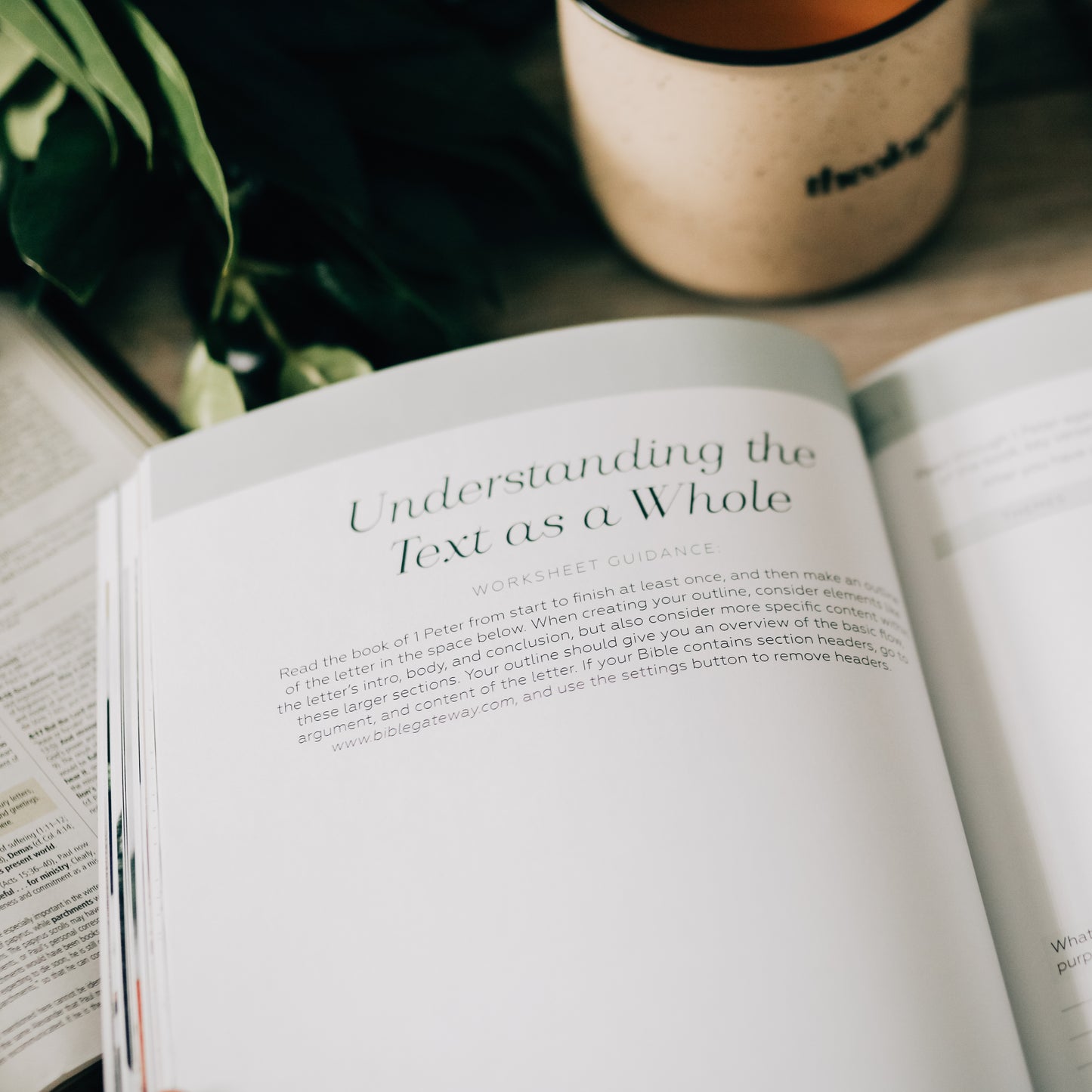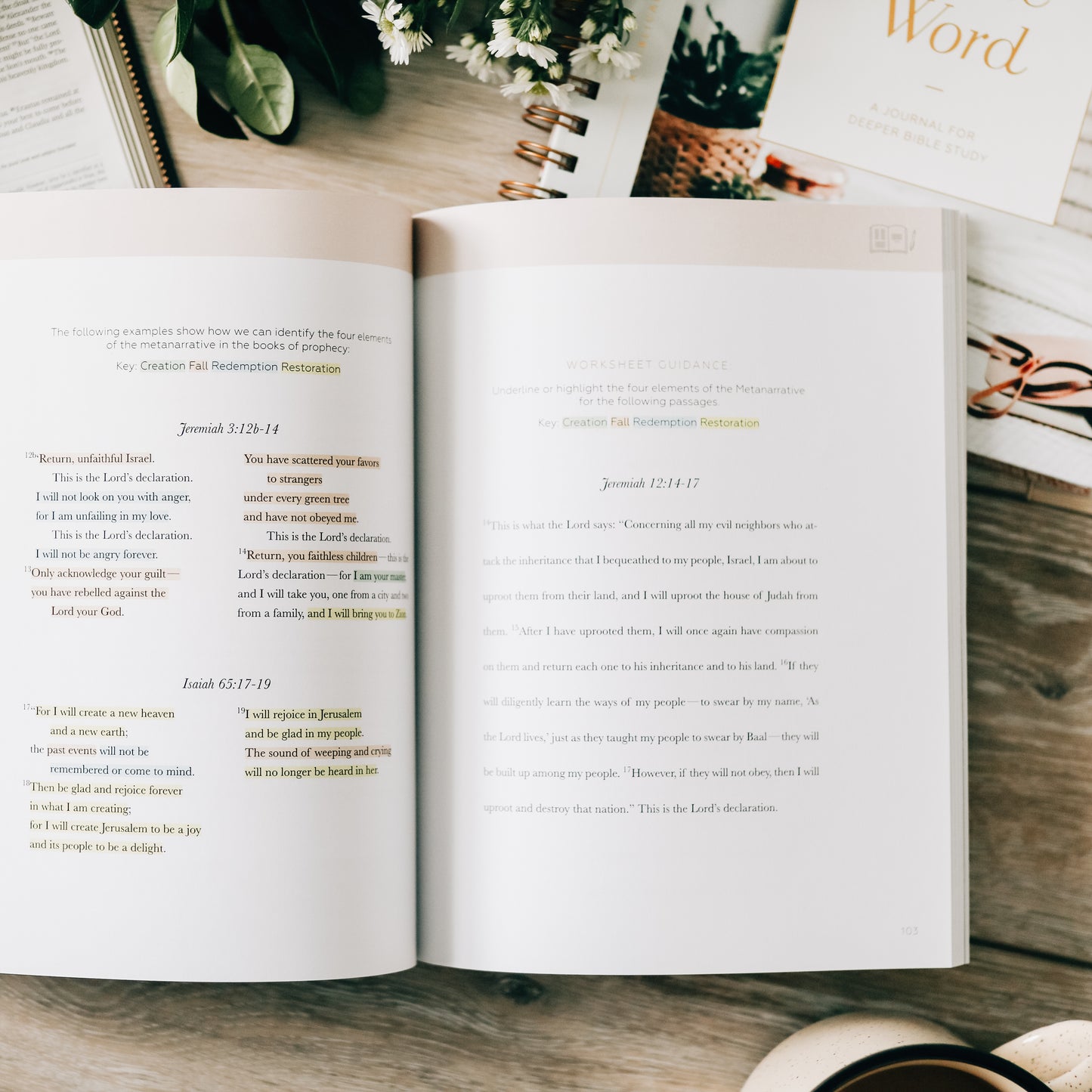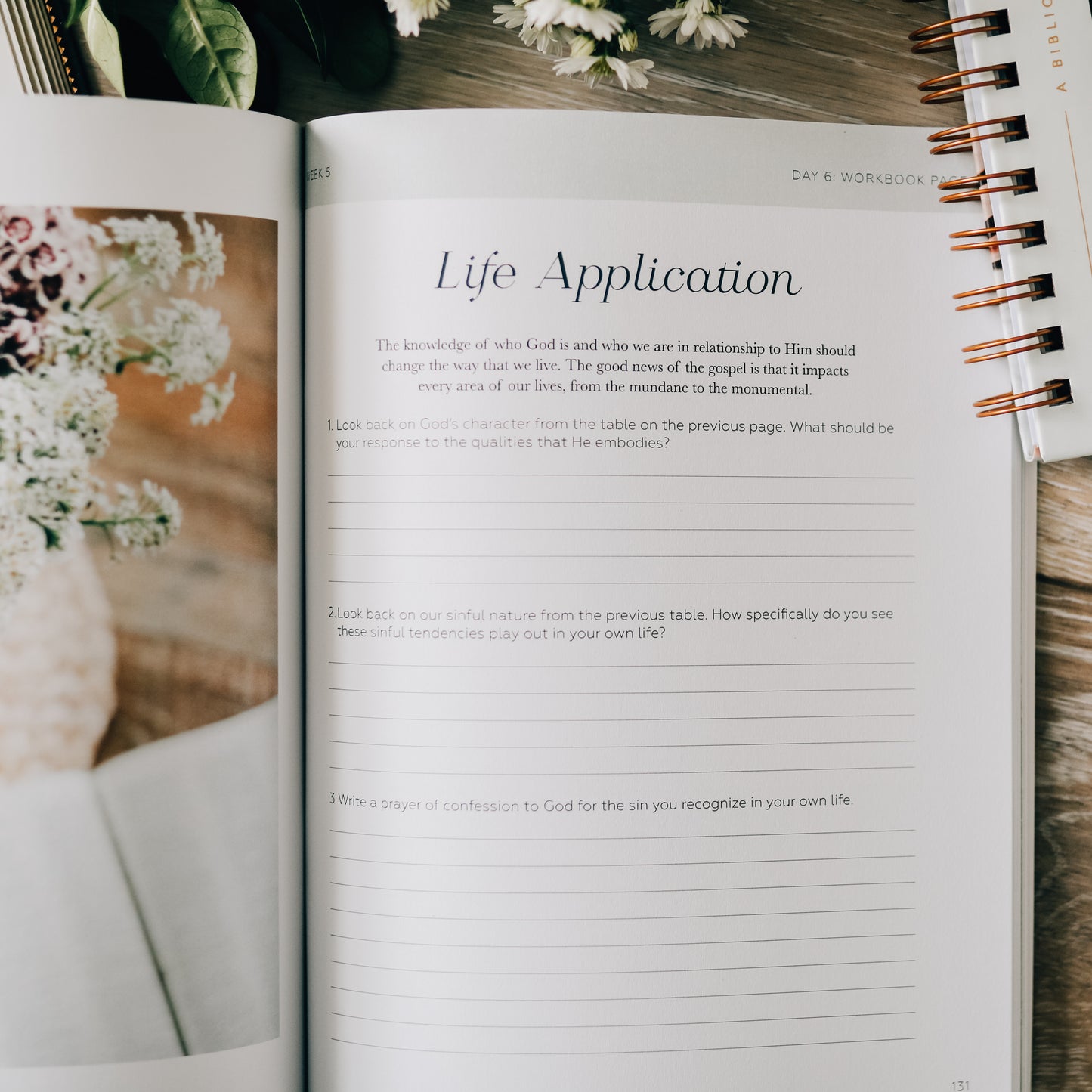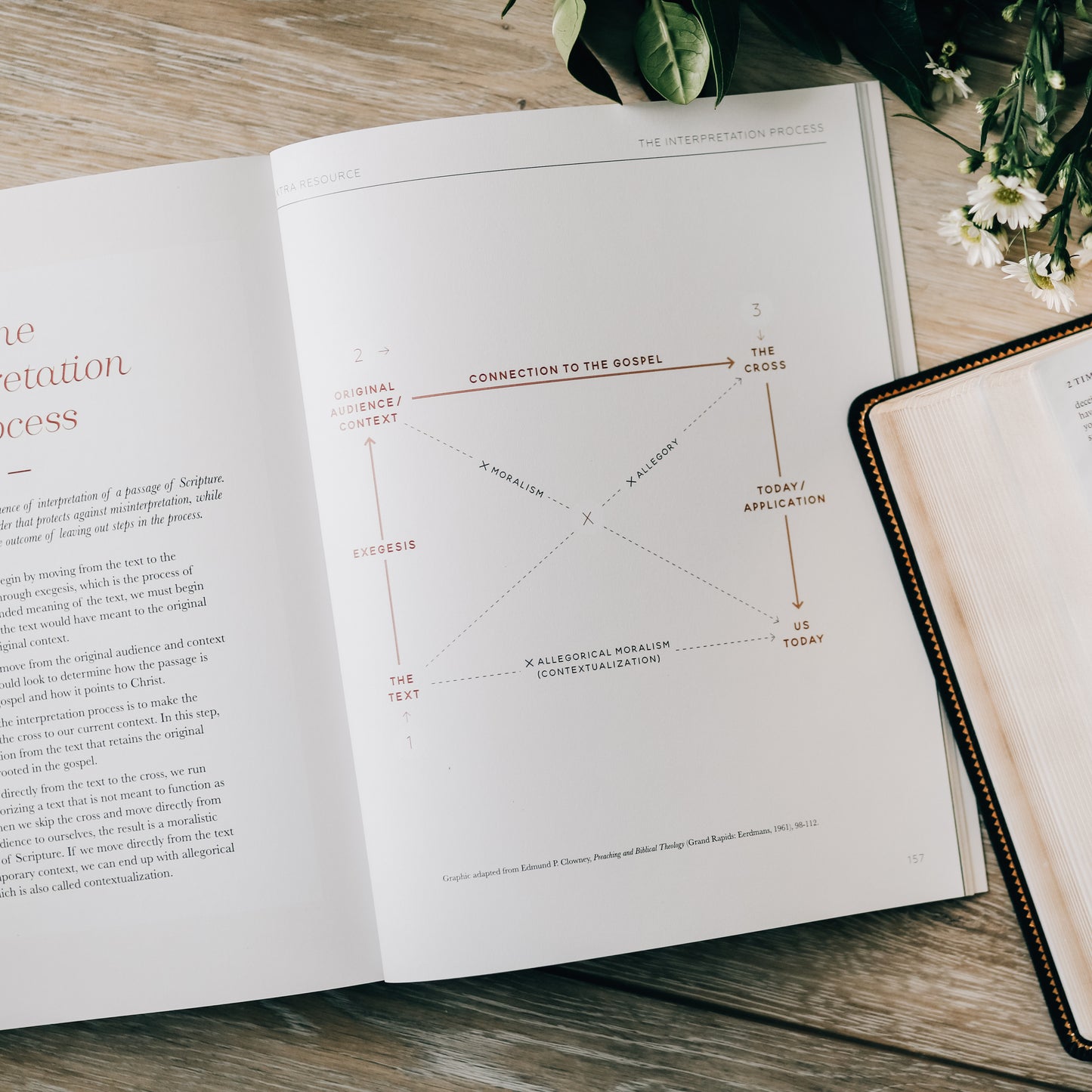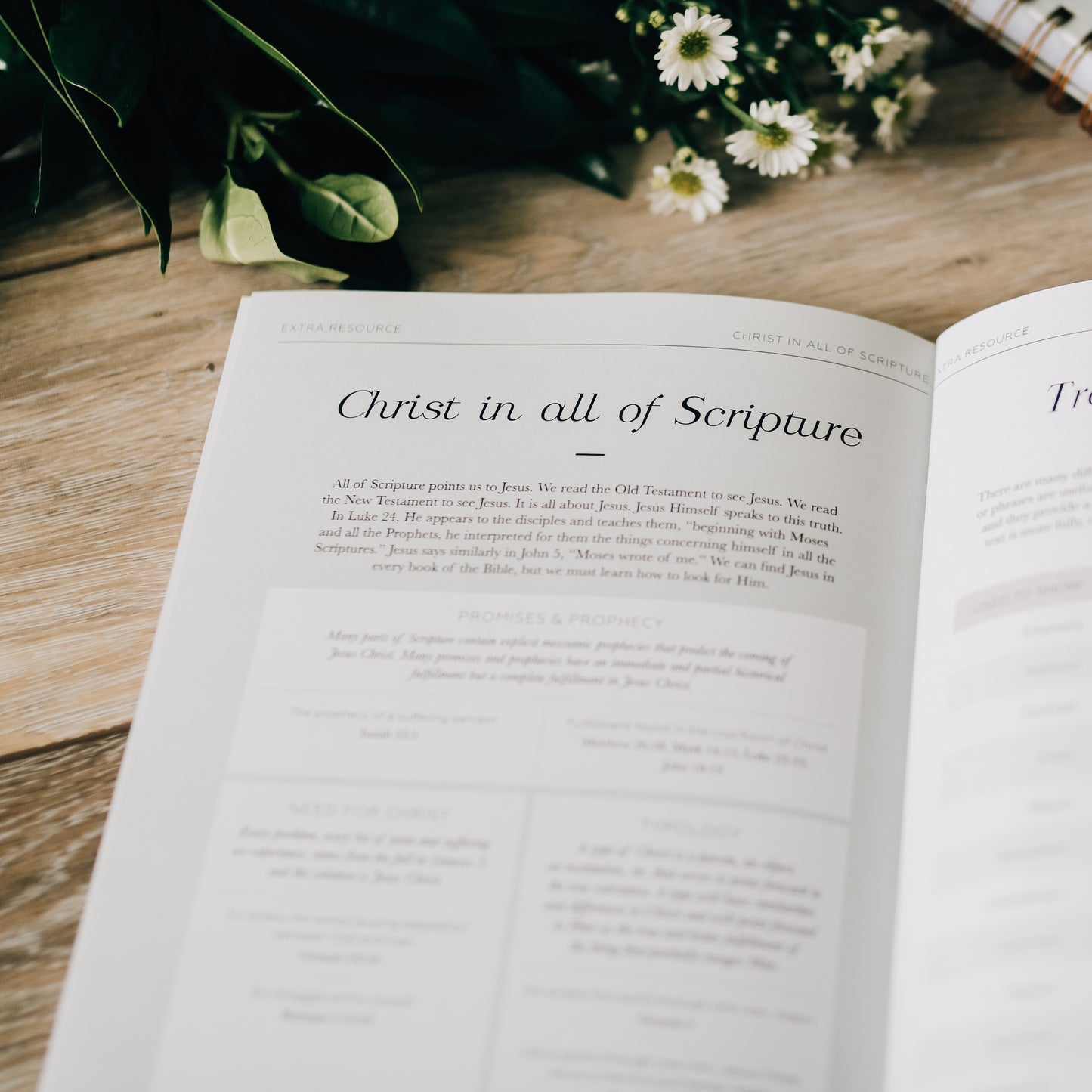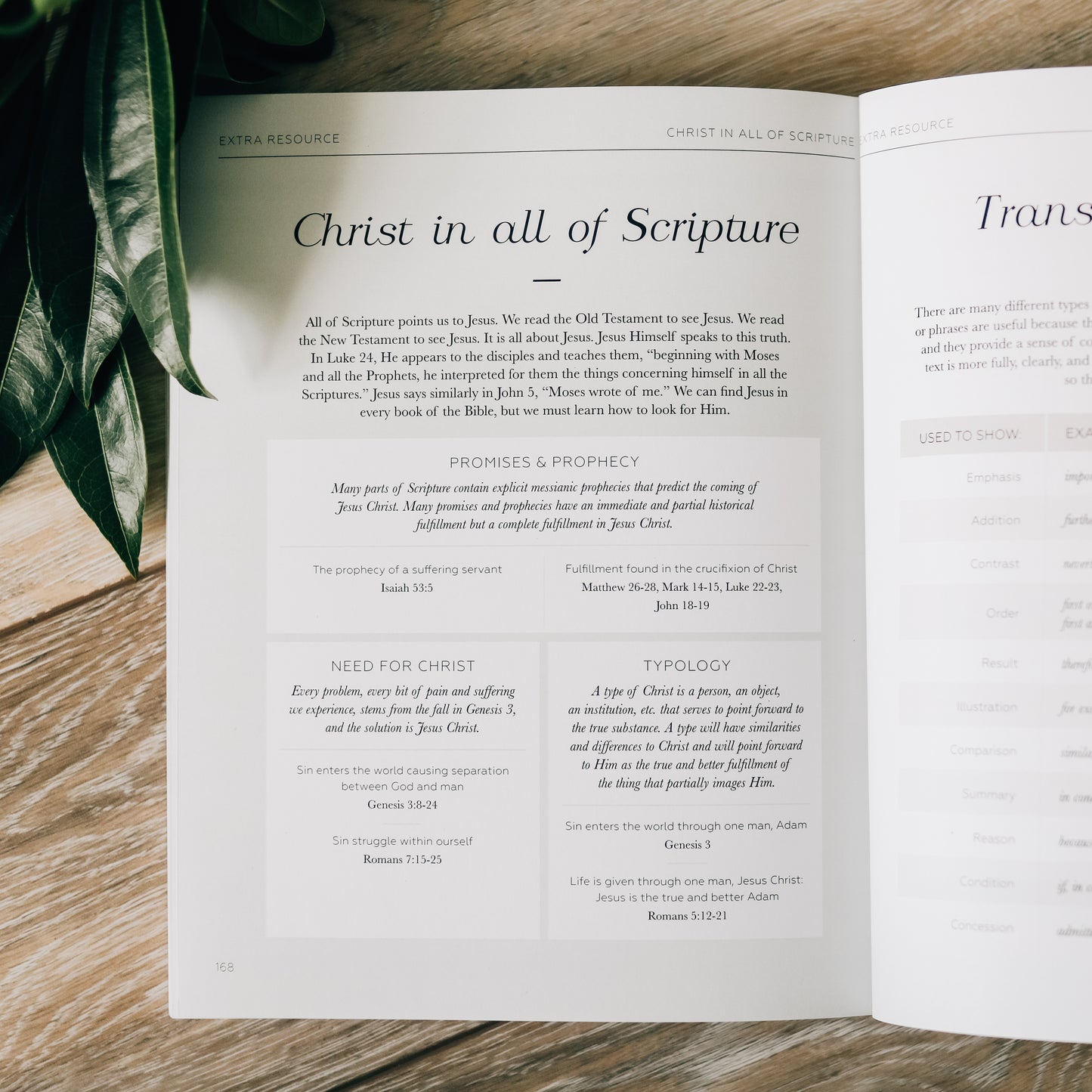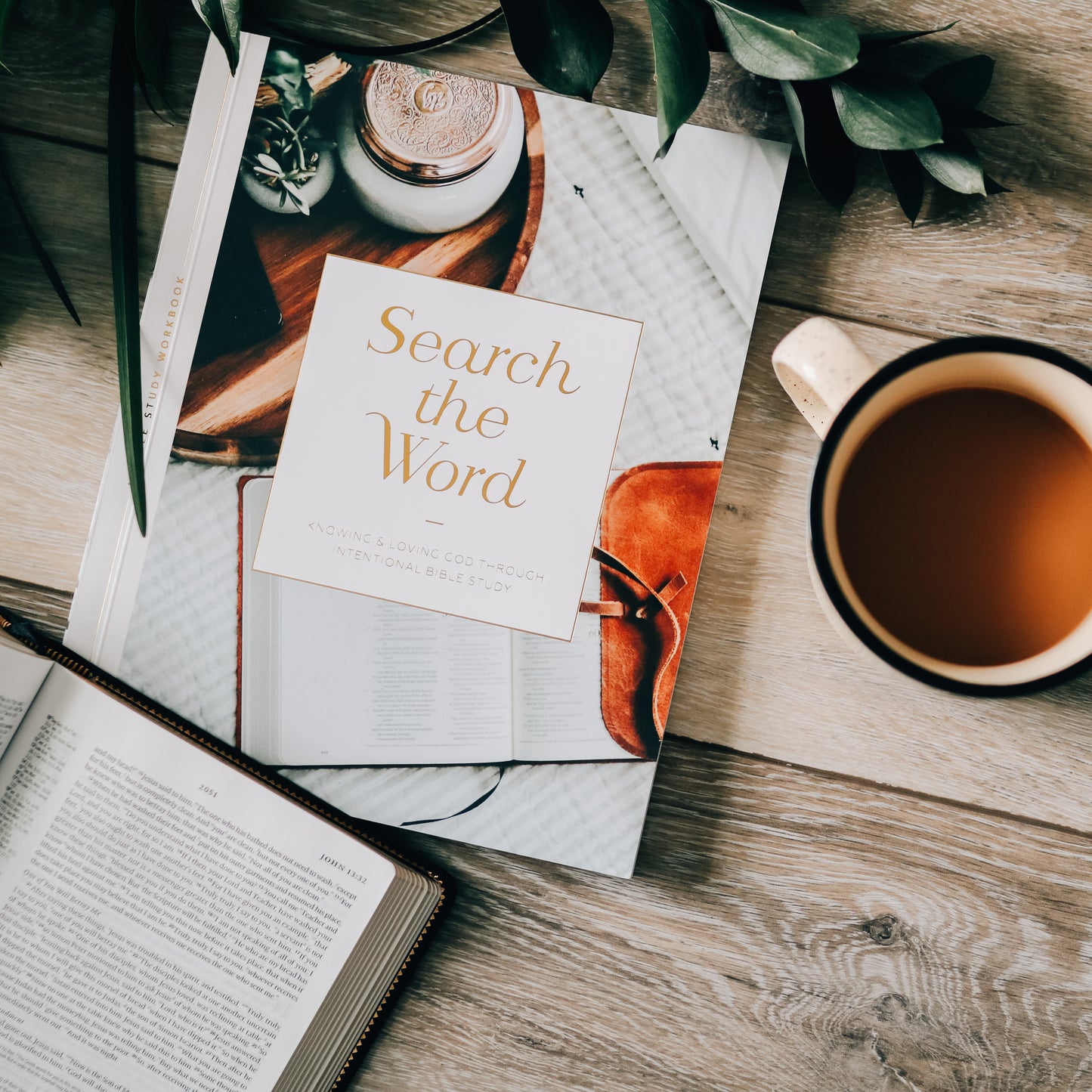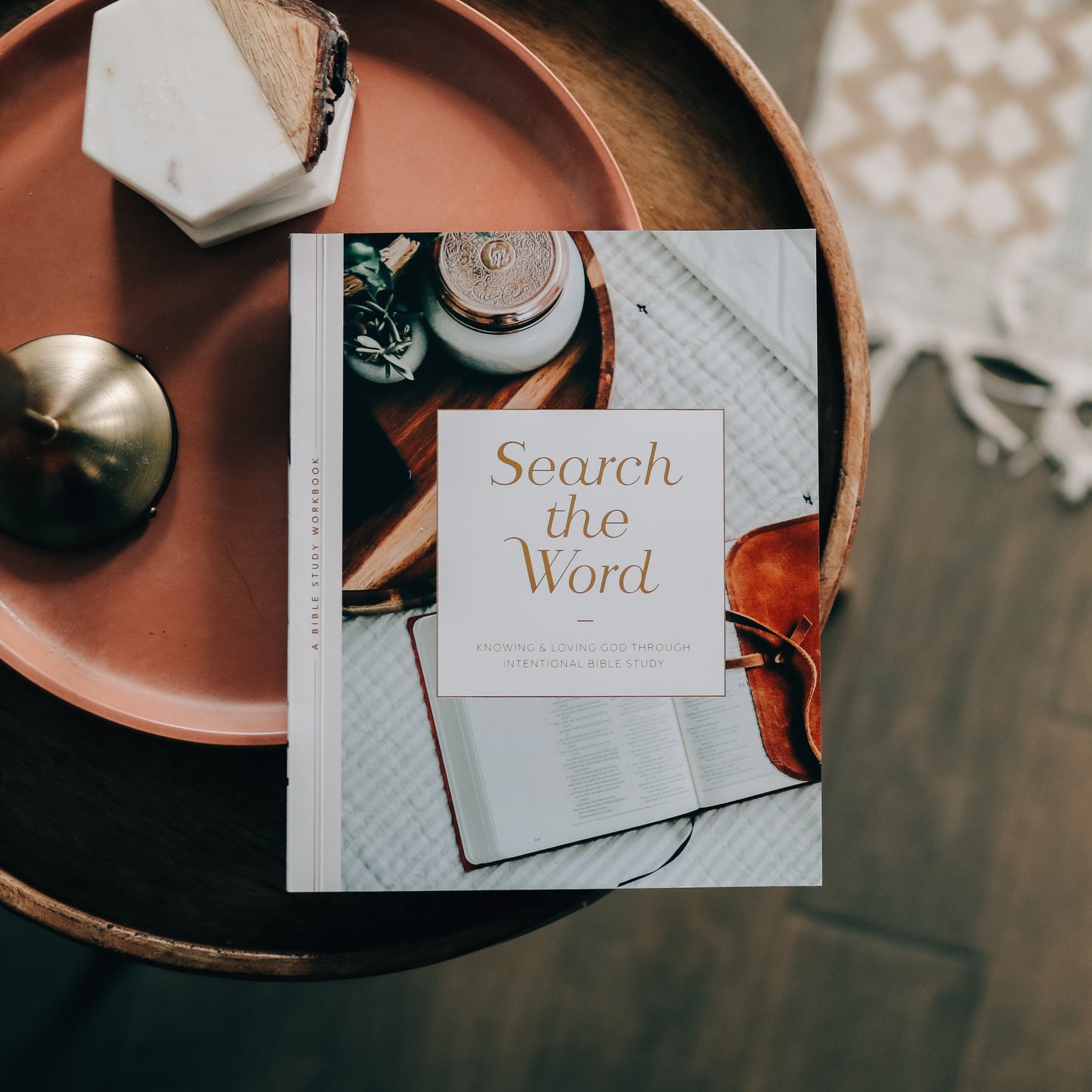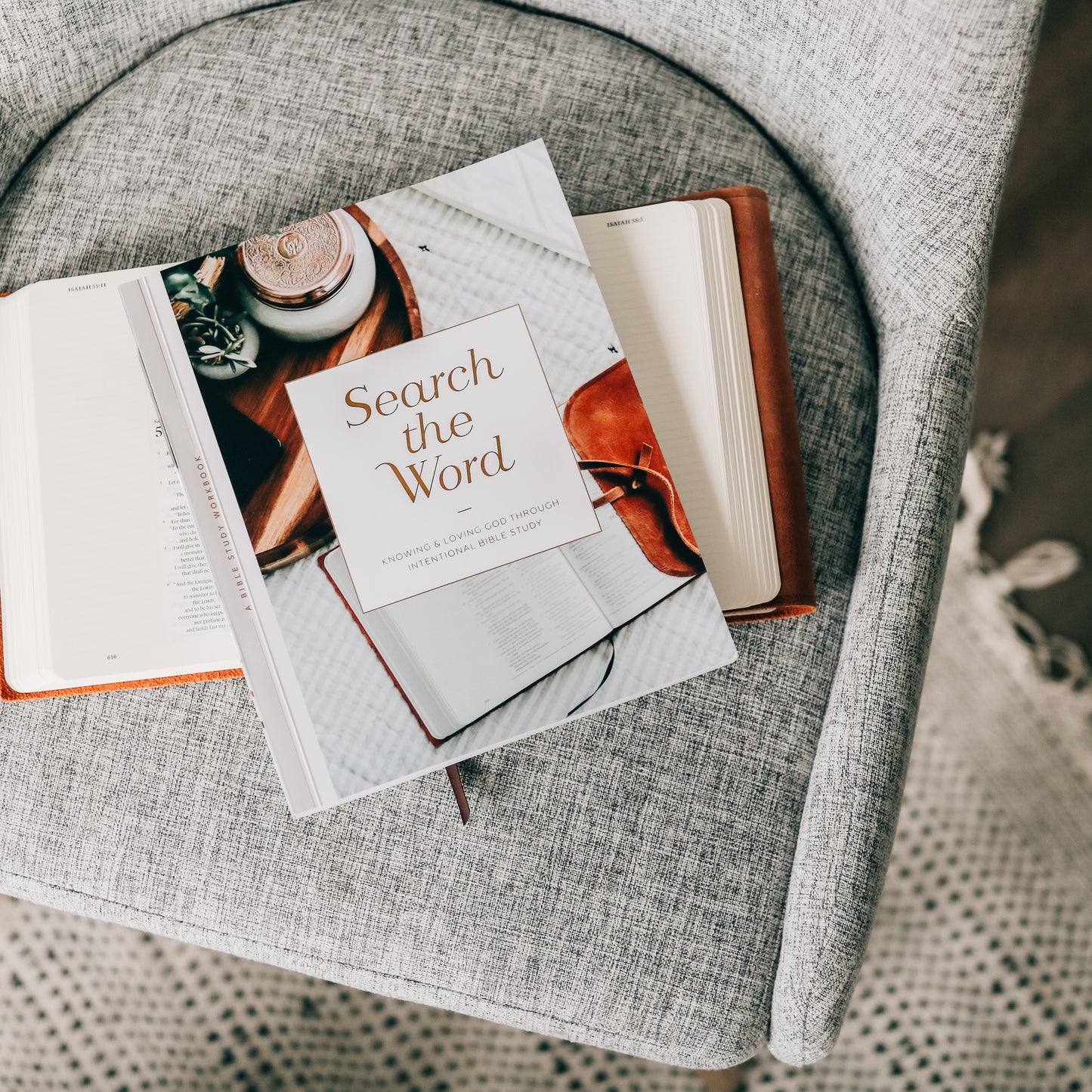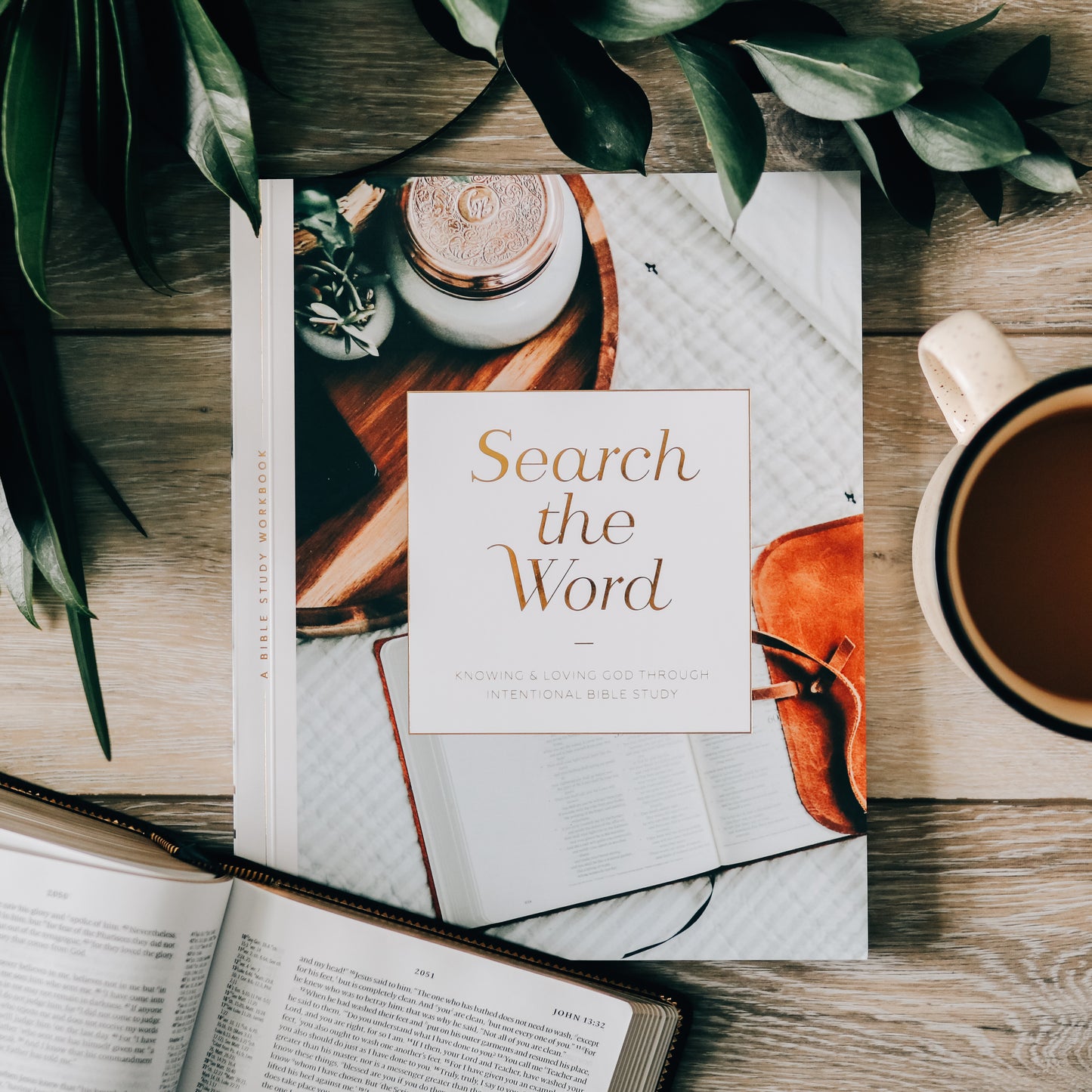 GREAT study!
We are currently using this book for our women's Bible study. I have had to place 3 orders as women continue to want to join us! What a great opportunity to teach women how to study God's Word for themselves. The book is beautiful and filled with great rich teaching! Each days work is a small bite so it's easy to go through without being overwhelming. I highly recommend.
EVERYONE should do this study!
I cannot recommend this study enough. We're currently going through this in my women's group at church, and it's wonderful. How I WISH this had been the first Bible study I'd ever done - it really explains the gospel, the meta narrative, the different writing styles of each book of the Bible, and so much more. I love the bullet-point highlights graph of the Old and New Testaments (wish I could get that on my wall), and the breakdown of the structure of the epistles is really cool. Each section also has different highlighting exercises to help you apply the information you're learning.
I really just can't overstate how incredible this study is. I've been in church my whole life, but just recently started to try to really read and learn the Bible, and it's amazing how much I didn't know. This study is easy to understand and beautiful, but also really educational and theologically sound.
Clear, thoughtful, and sound teaching
I bought this for my husband and I to work thru together and I am so appreciative to the team who wrote and put this together. It reminds me of my time in graduate school taking Bible and Theology classes- and yet it is so much more accessible (and thoughtfully curated from an artistic standpoint). Thank you! What a great resource!
Love it!
So glad my husband and I can share and compare. Excited to dig into it more!
Search the Word
The books are distributed and we are ready to dive into Search the Word! The books and pages in the book are beautifully designed. We look forward to searching to word together to learn and grow closer to Christ.