Regular price
$58.00
Sale price
$38.00
Unit price
per
Sale
Sold out
The Bible Handbook
The Bible is one big book with 66 parts… and sometimes, it can be tricky to know where to start. The Bible Handbook is a reference book to help you approach the Bible in an easy-to-understand way. 
This resource includes background and contextual information for every book of the Bible, including literary genre, historical context, purpose, themes, and more. 
The handbook is complete with summaries of every book of the Bible, maps, and other beautiful graphics and illustrations to enhance your understanding of Scripture. 
This stunning resource is the perfect coffee table book and an excellent tool to reach for whenever you study a book of the Bible.
Through The Bible Handbook, you will:
Understand the different genres used throughout the Bible

Be able to identify key themes and writing styles in each book 

Outline each book and how the entire story of the gospel unfolds across each page 
Special resources within the handbook:
Bible Genre Overview broken down in an easy-to-understand format 

Introduction to each of the 66 books in the Bible with special resources, including key themes, maps, timelines, and other illustrations

An appendix to help you use this handbook as a quick reference guide when questions about the Bible arise 
Key themes or topics covered:
Genre, Historical Narrative, Wisdom Literature, Prophets, and Epistles. 
Details (size of book, number of pages, generic layout)
Includes 327 pages

Measurement: 7" x 9"

Linen cover

Gold foil details

Ribbon placeholder
View full details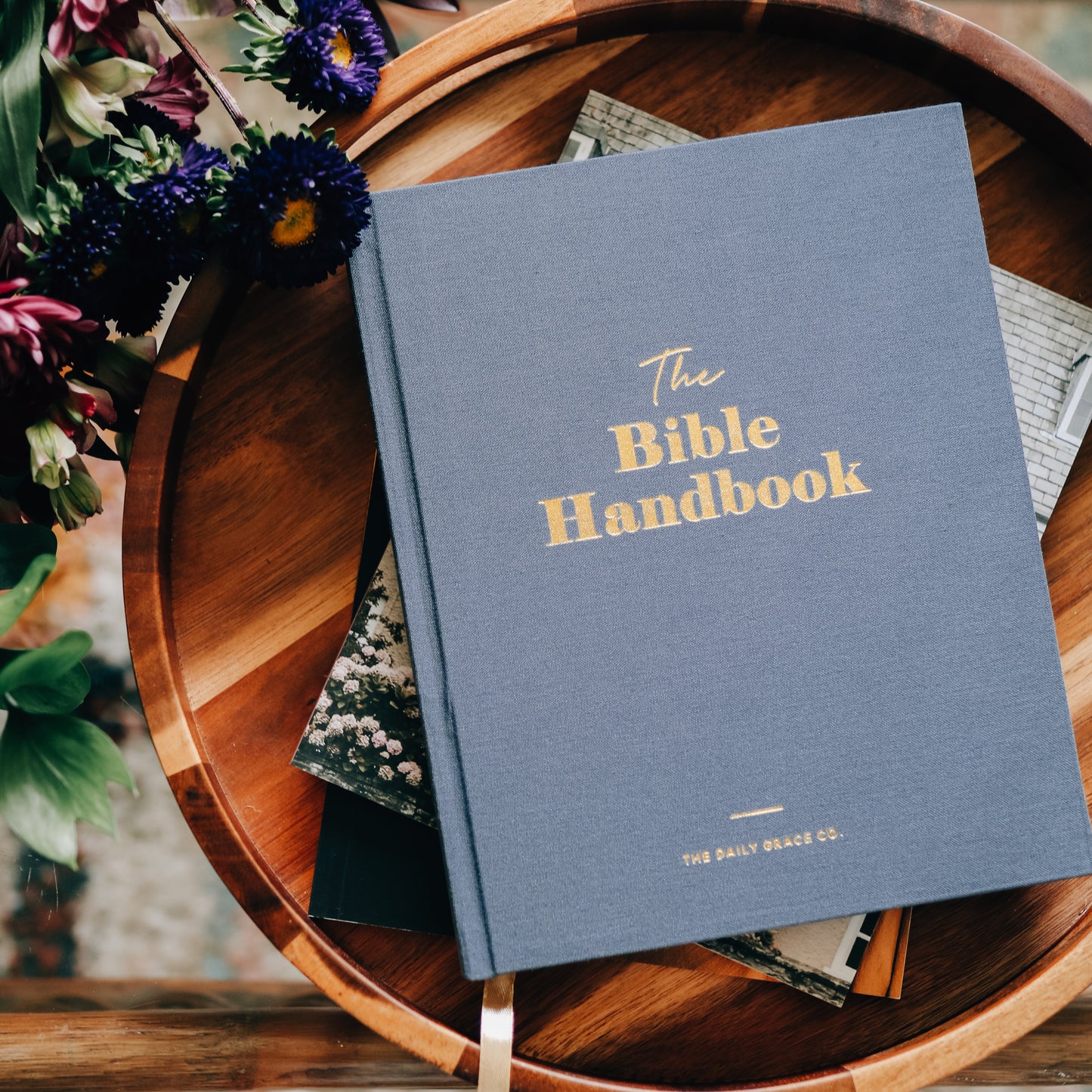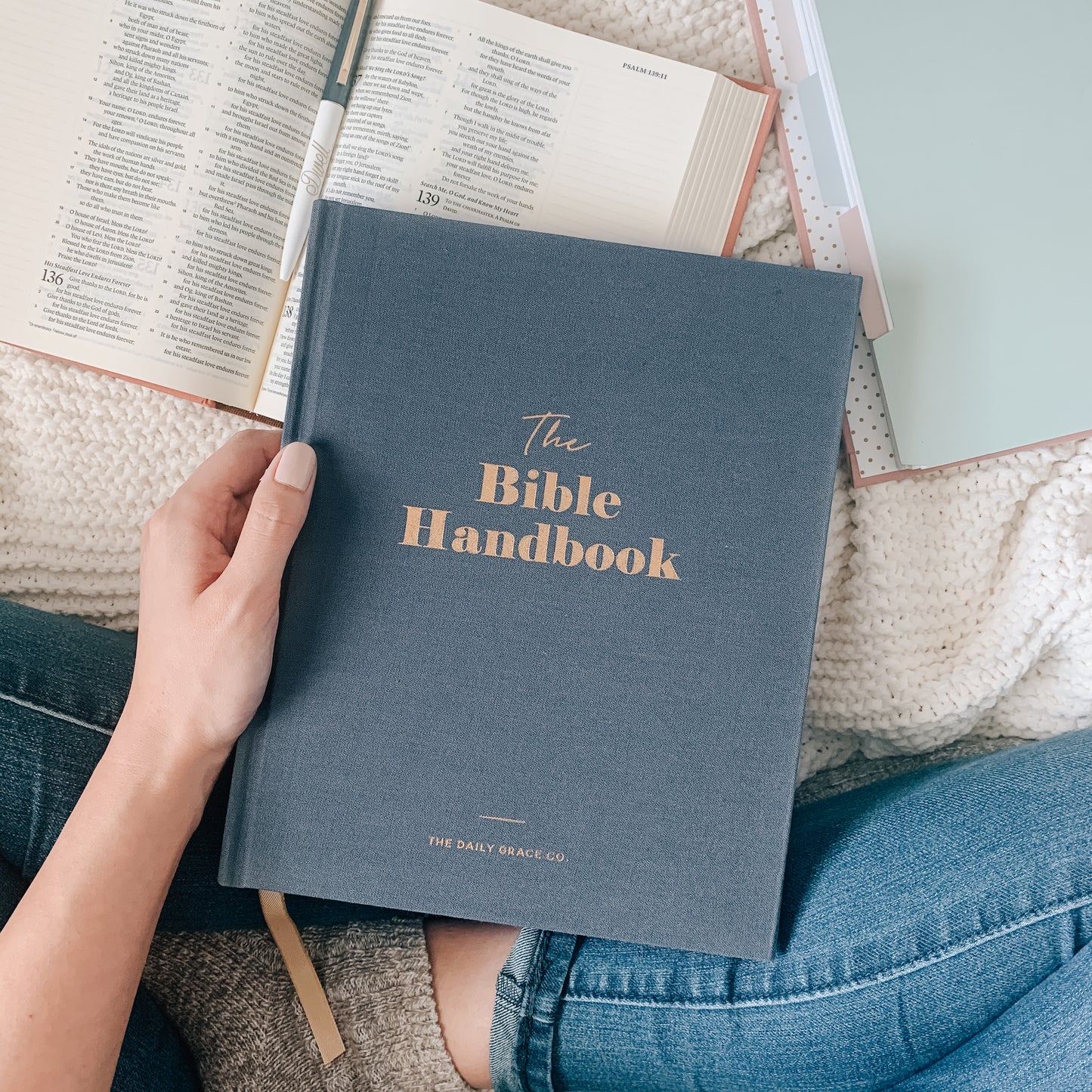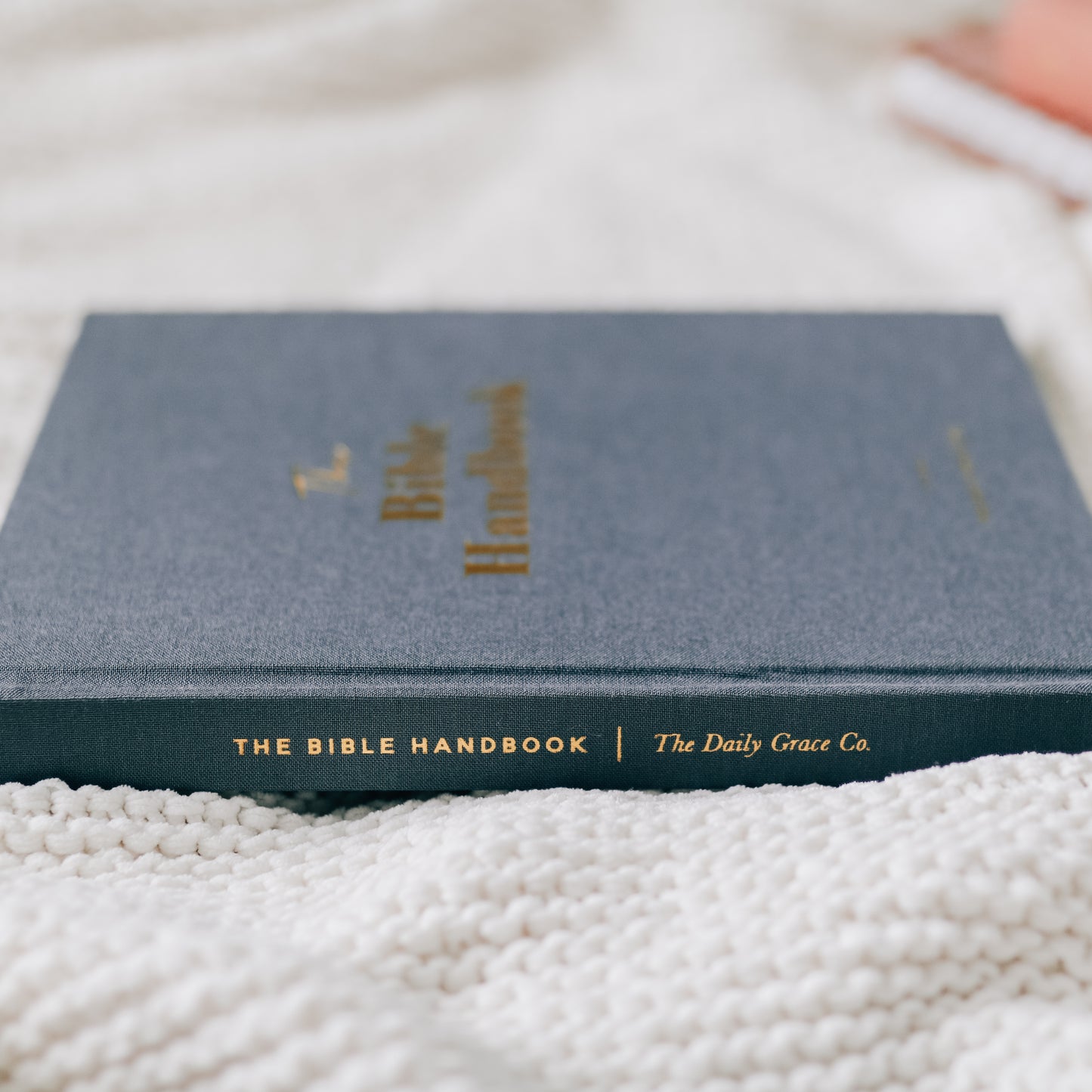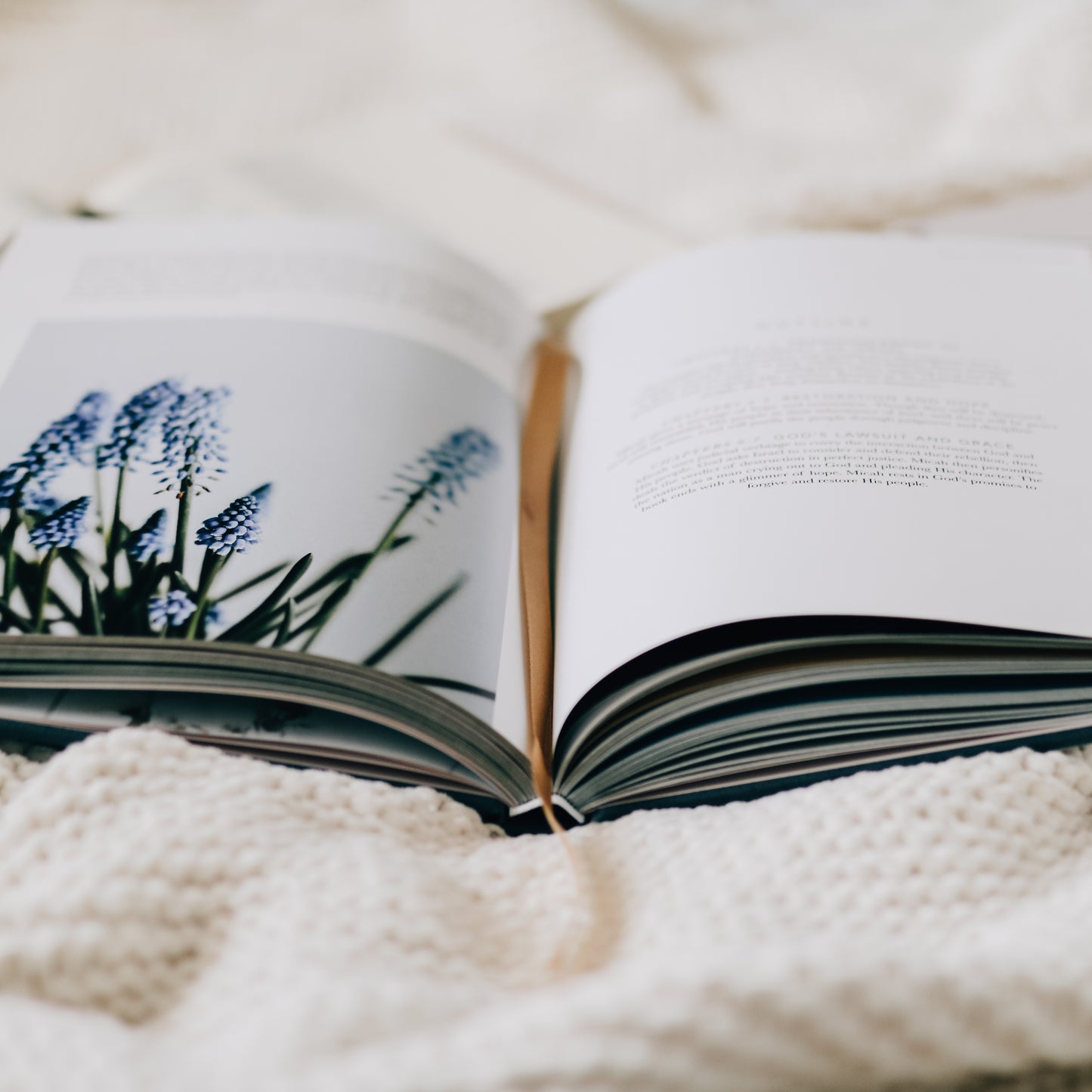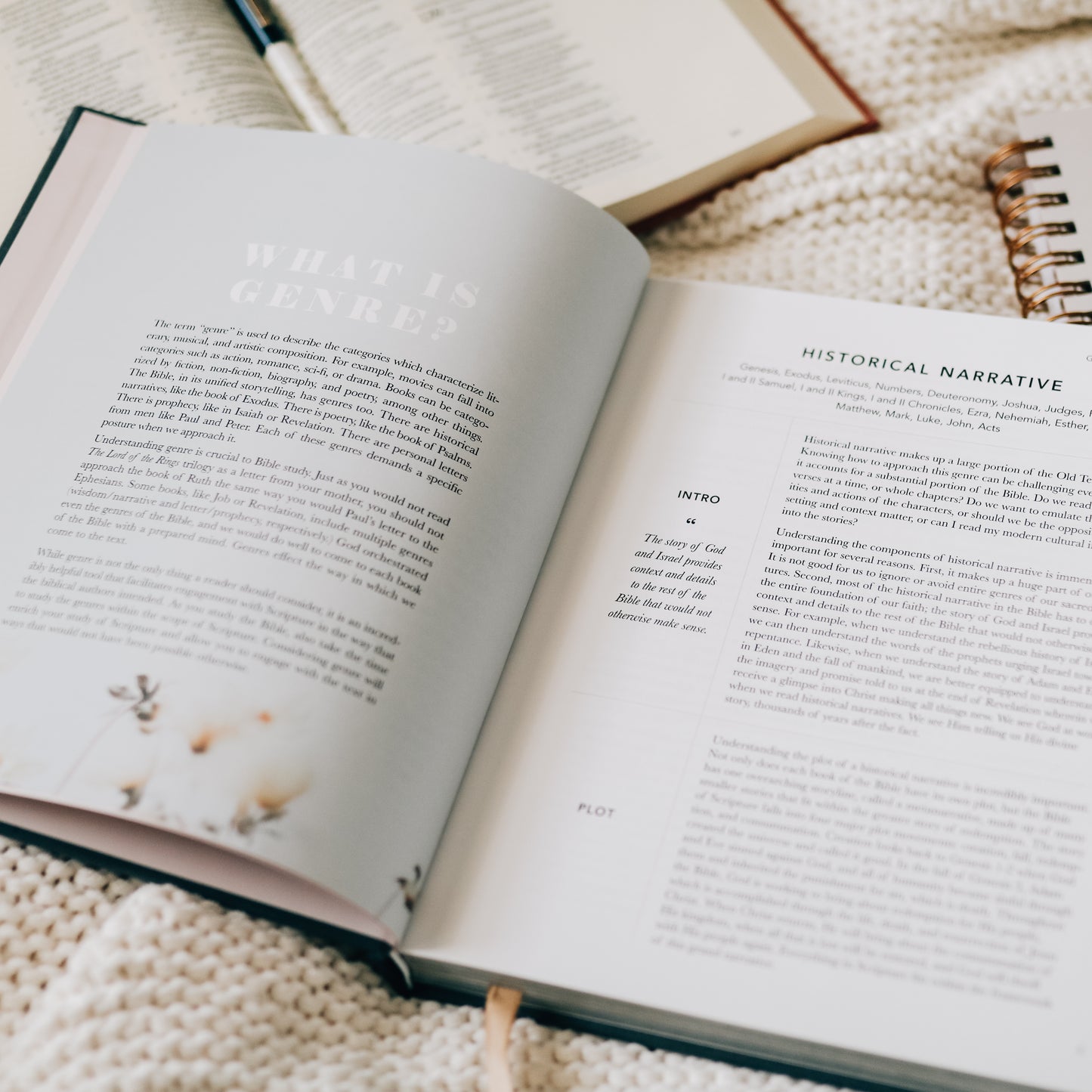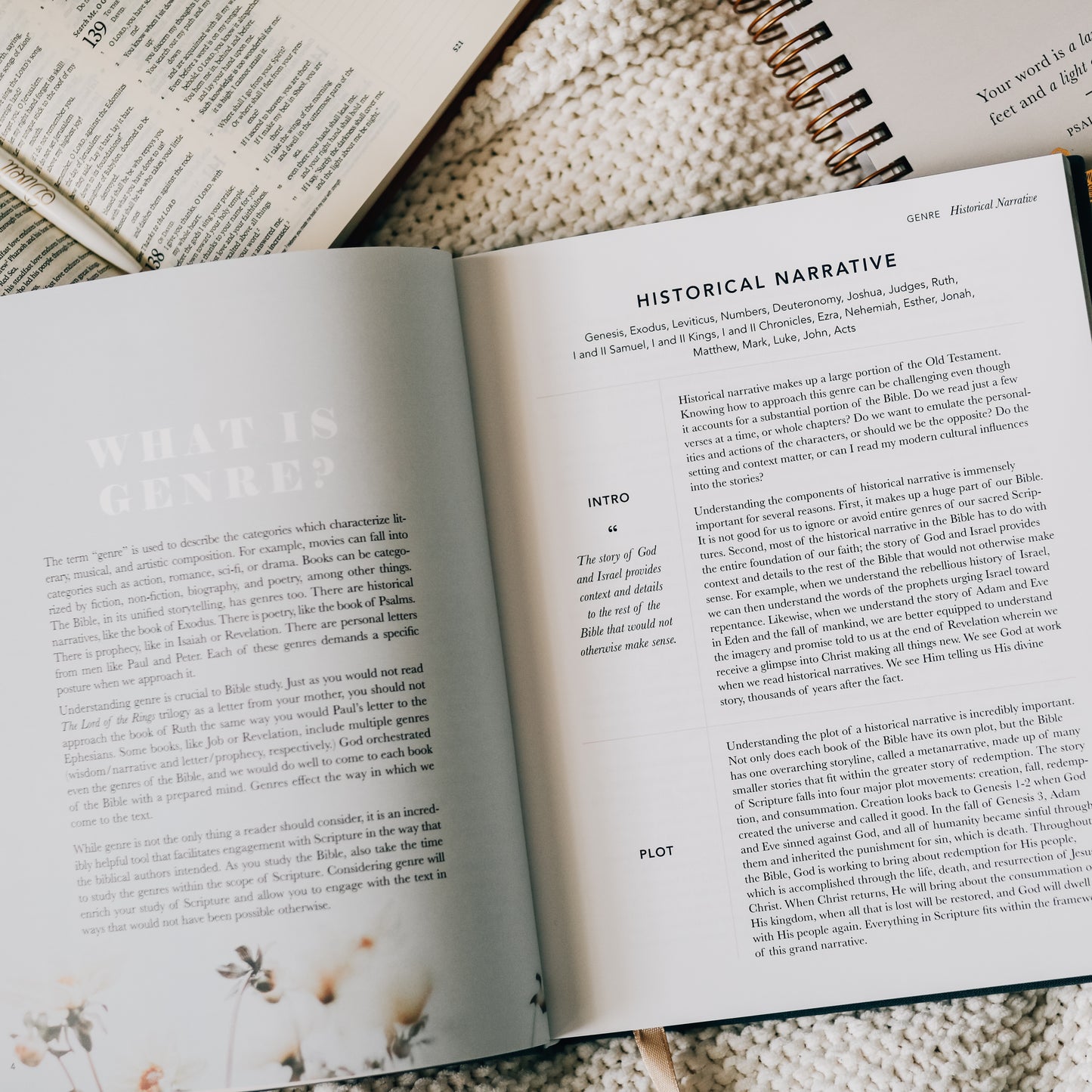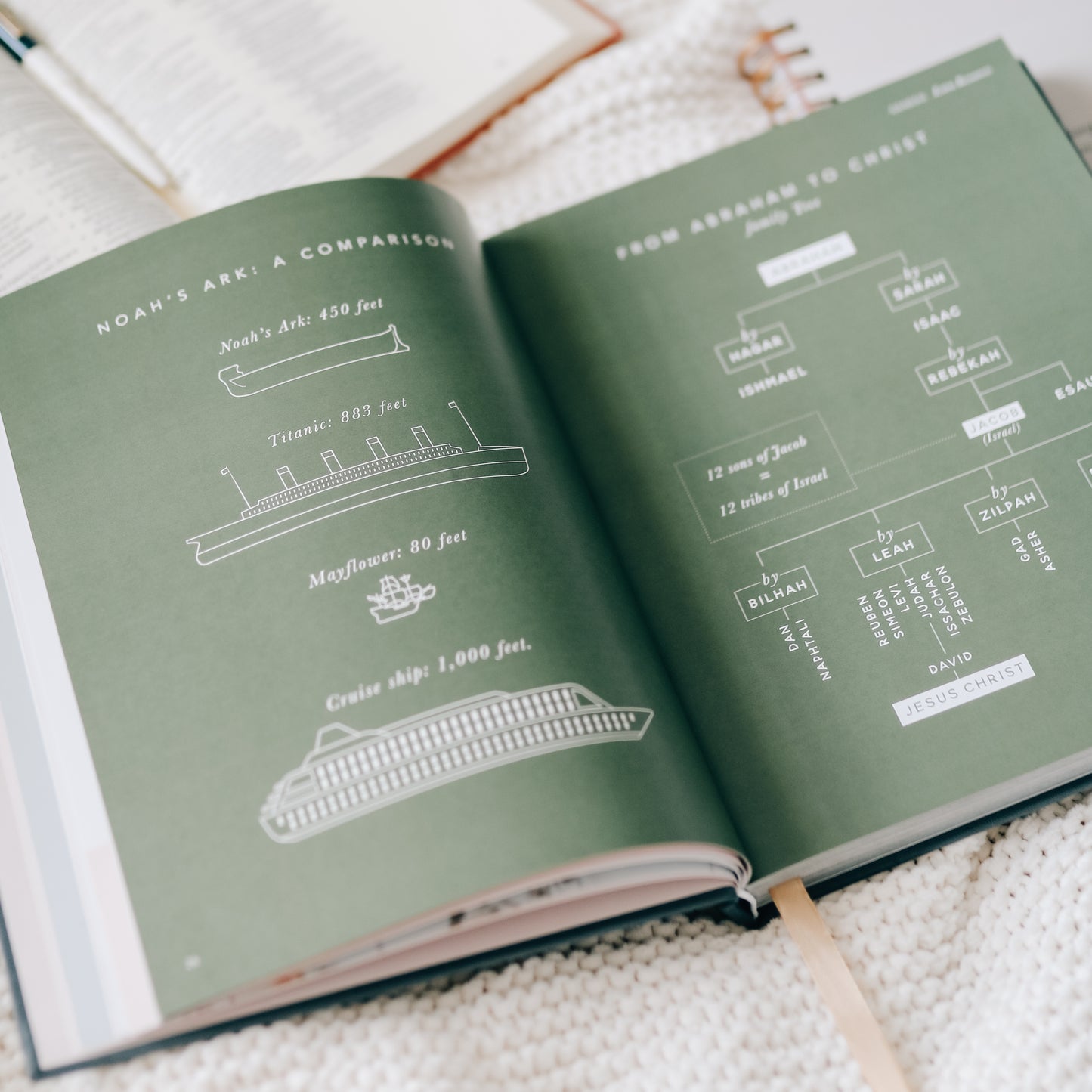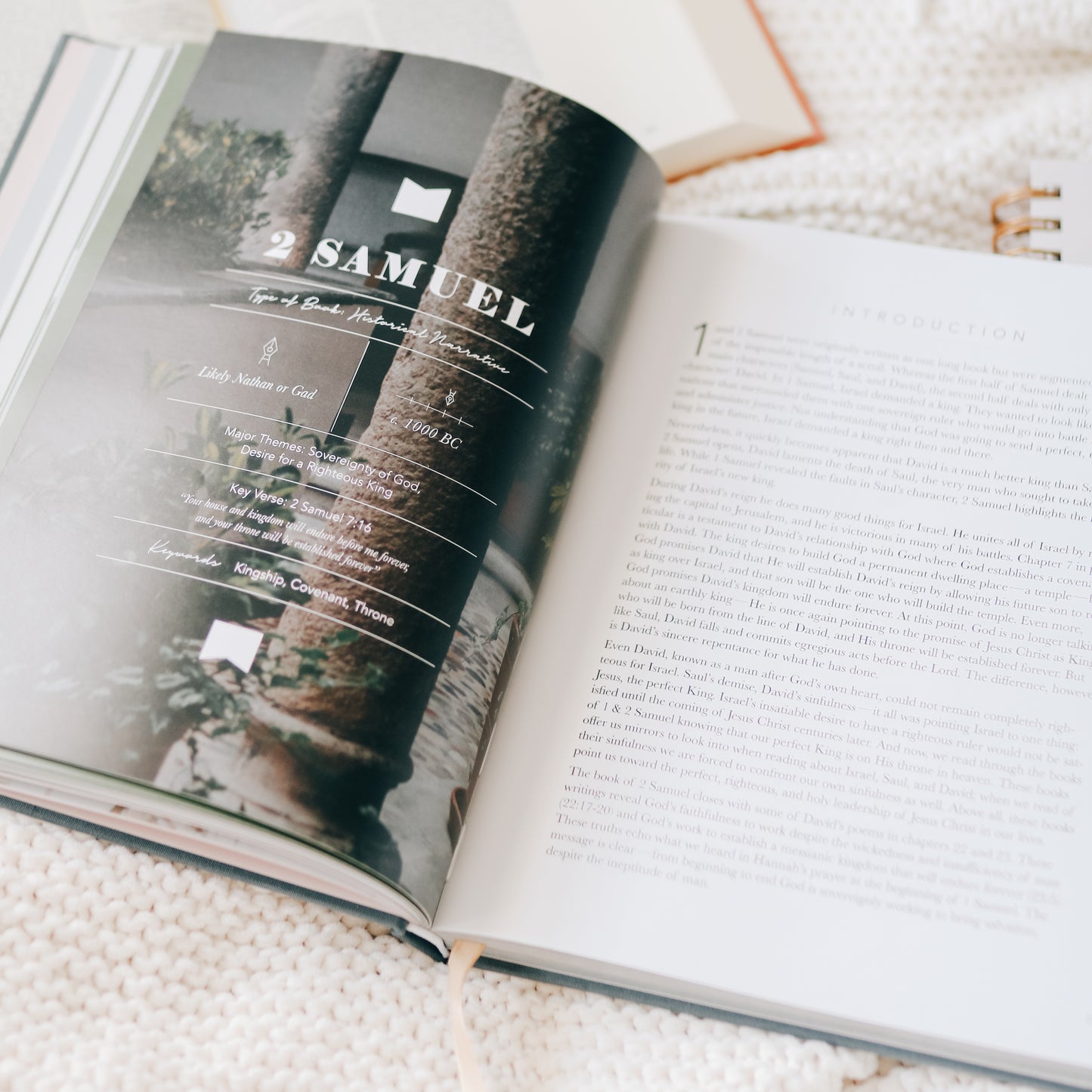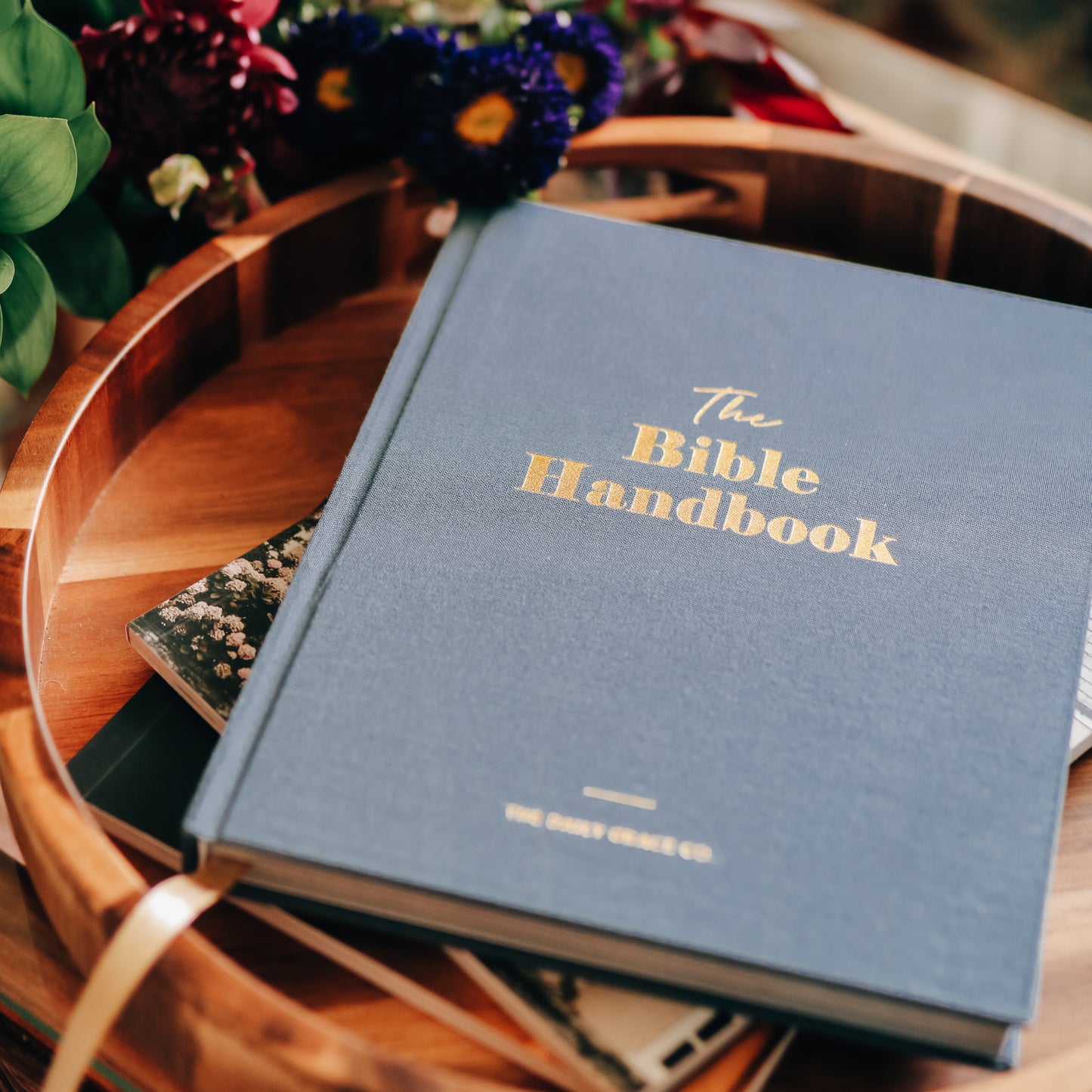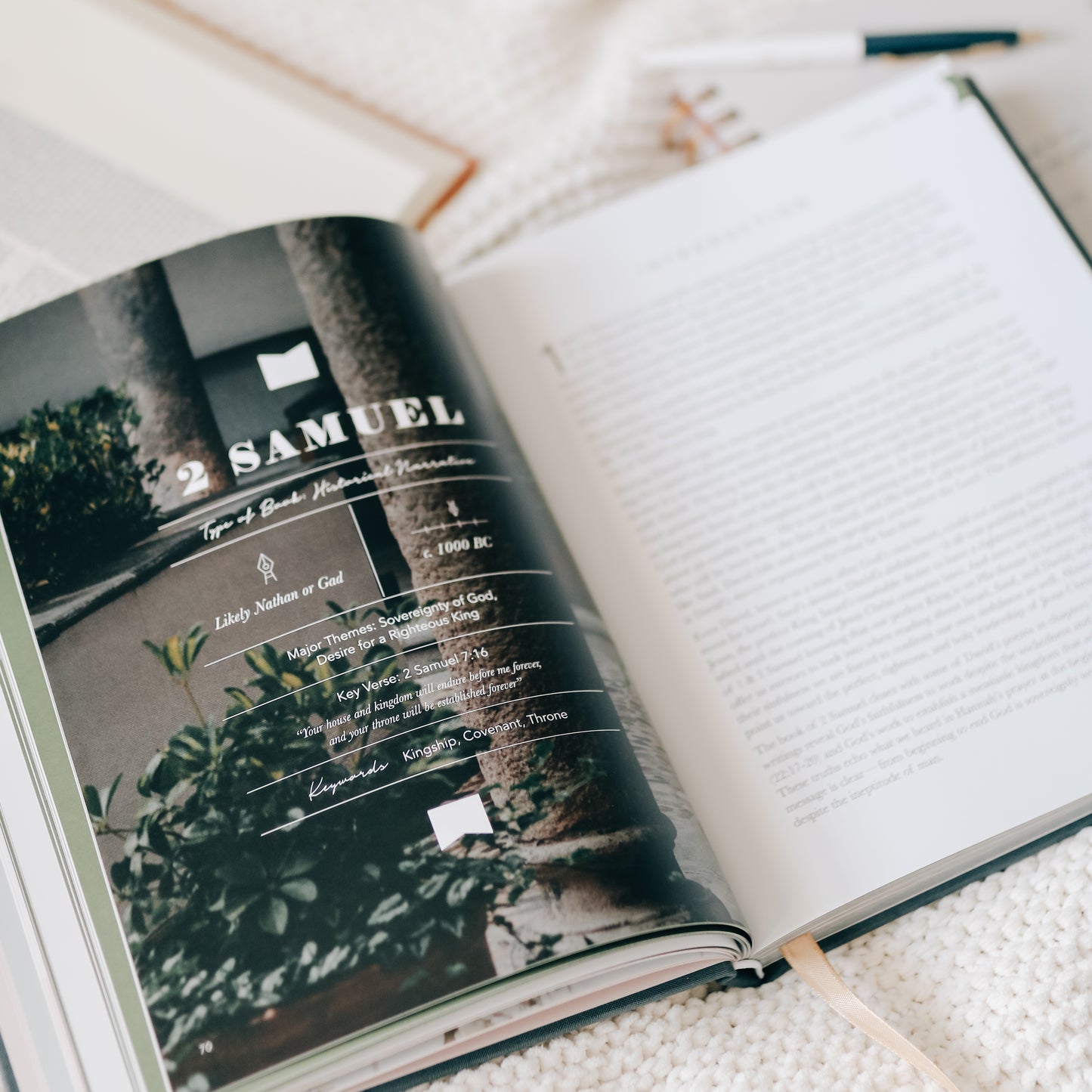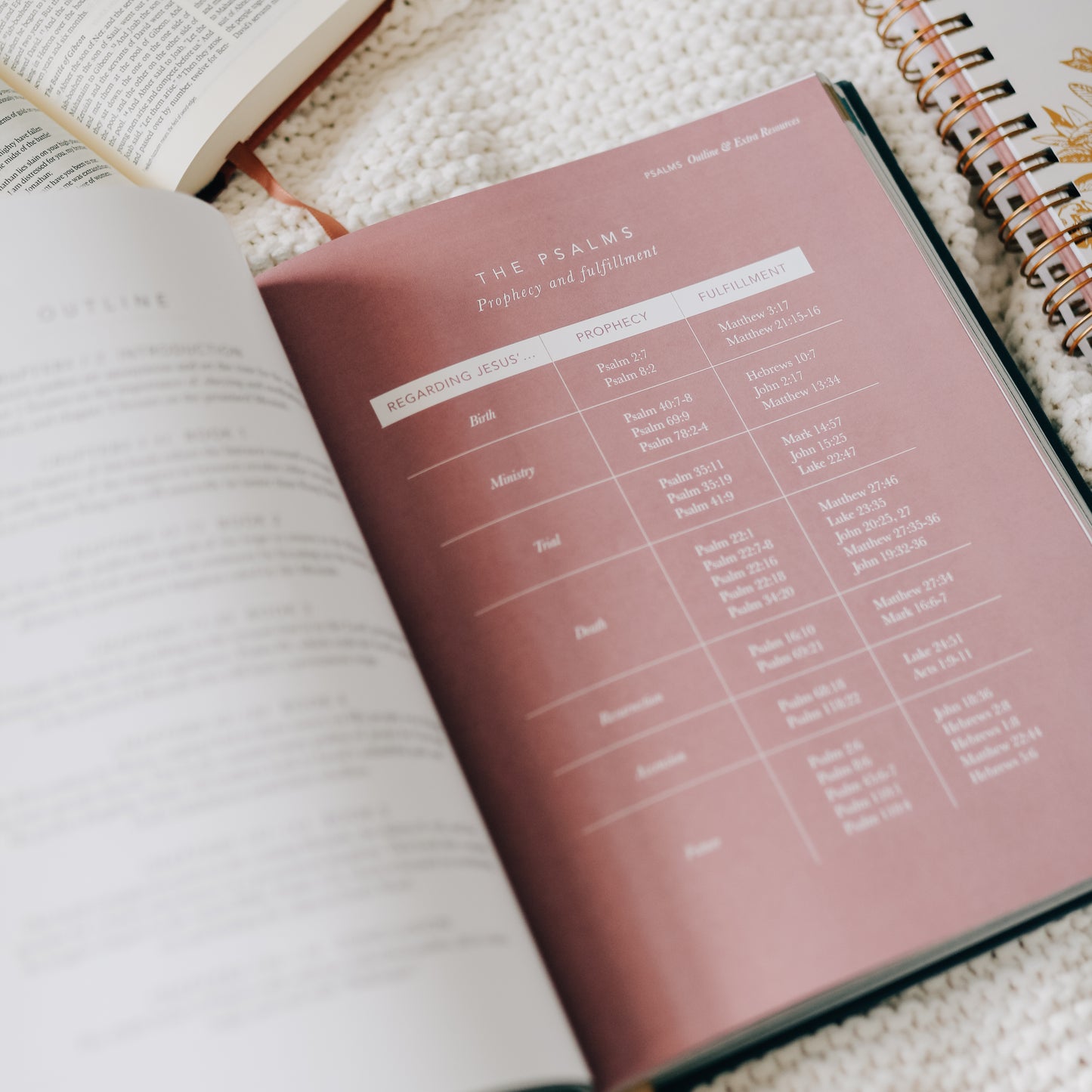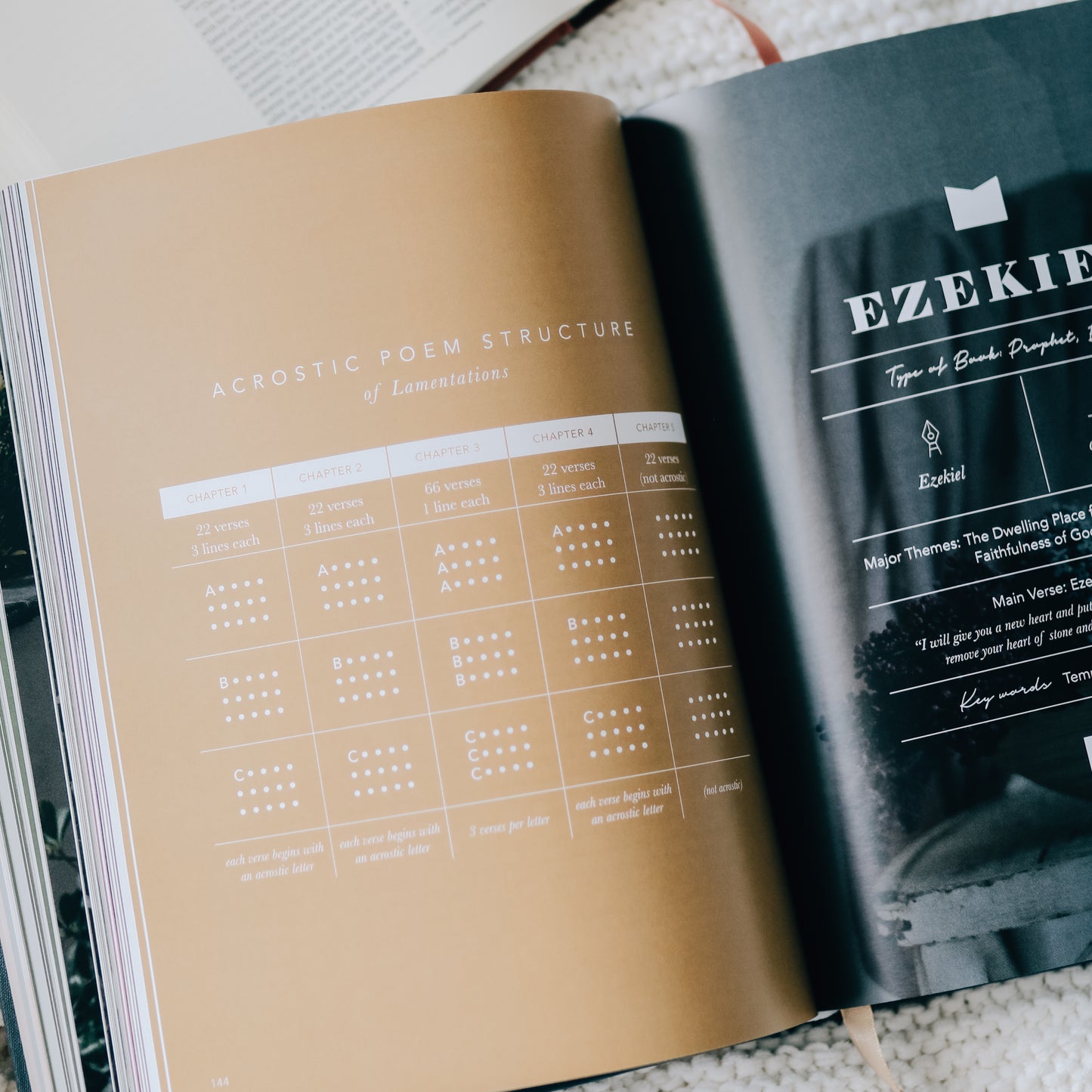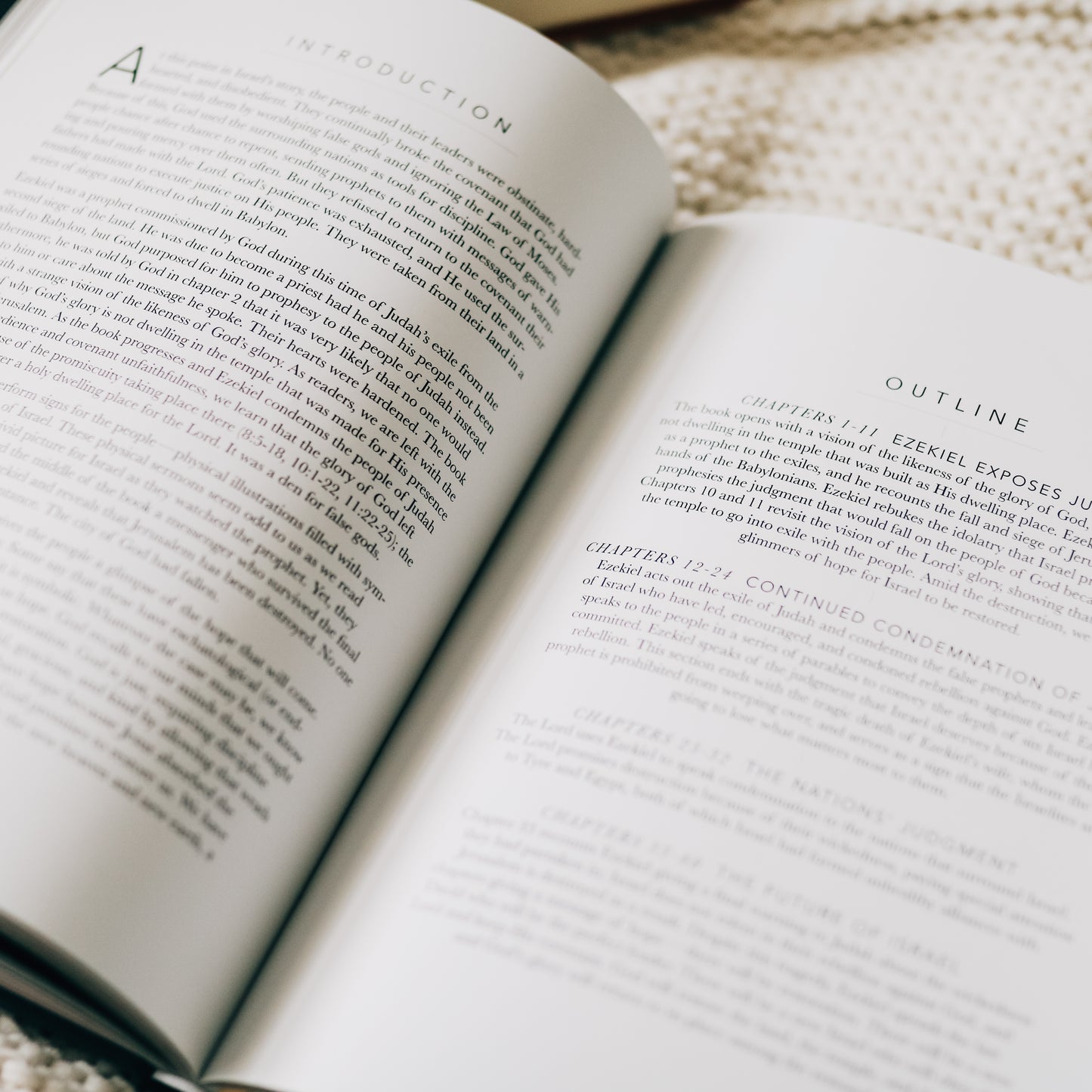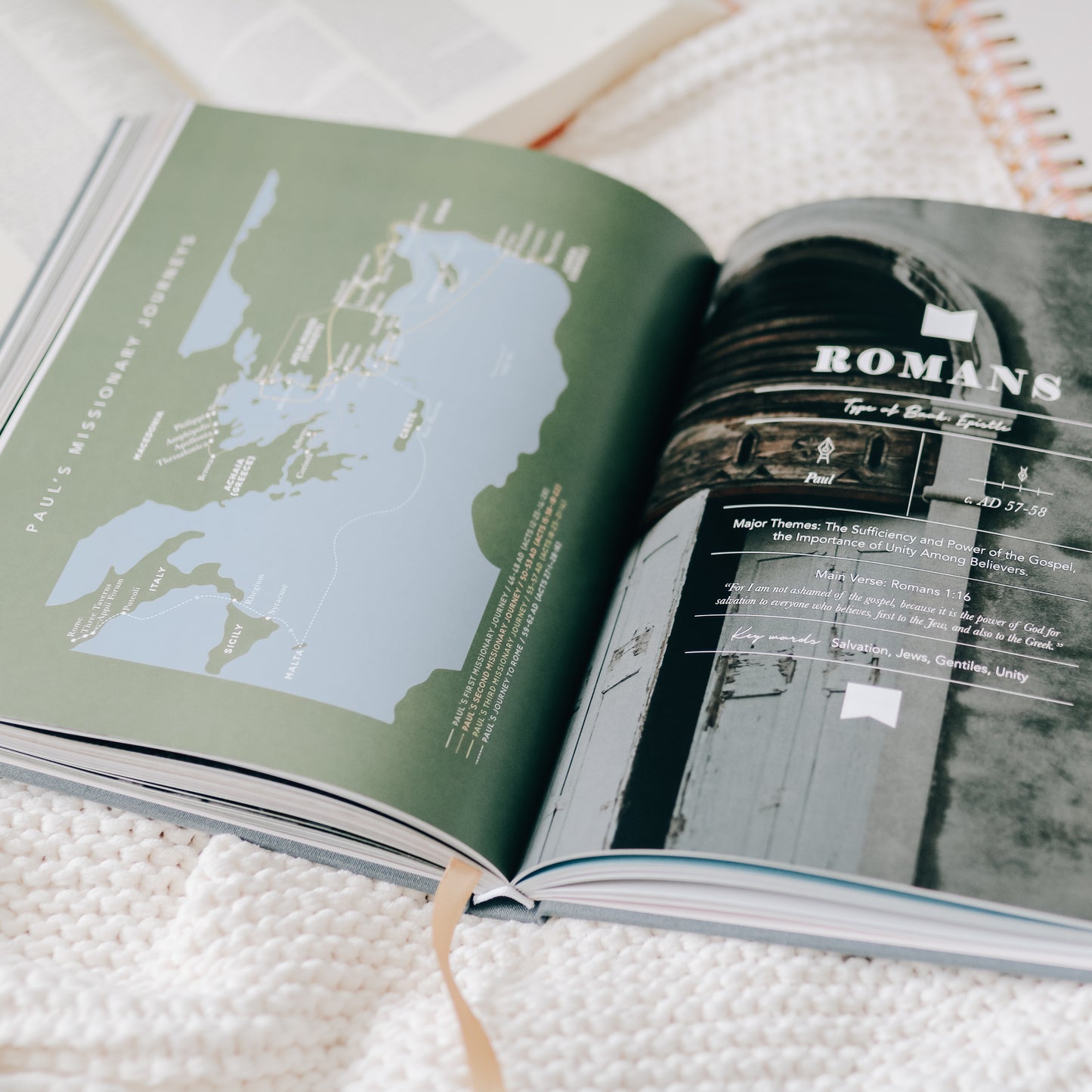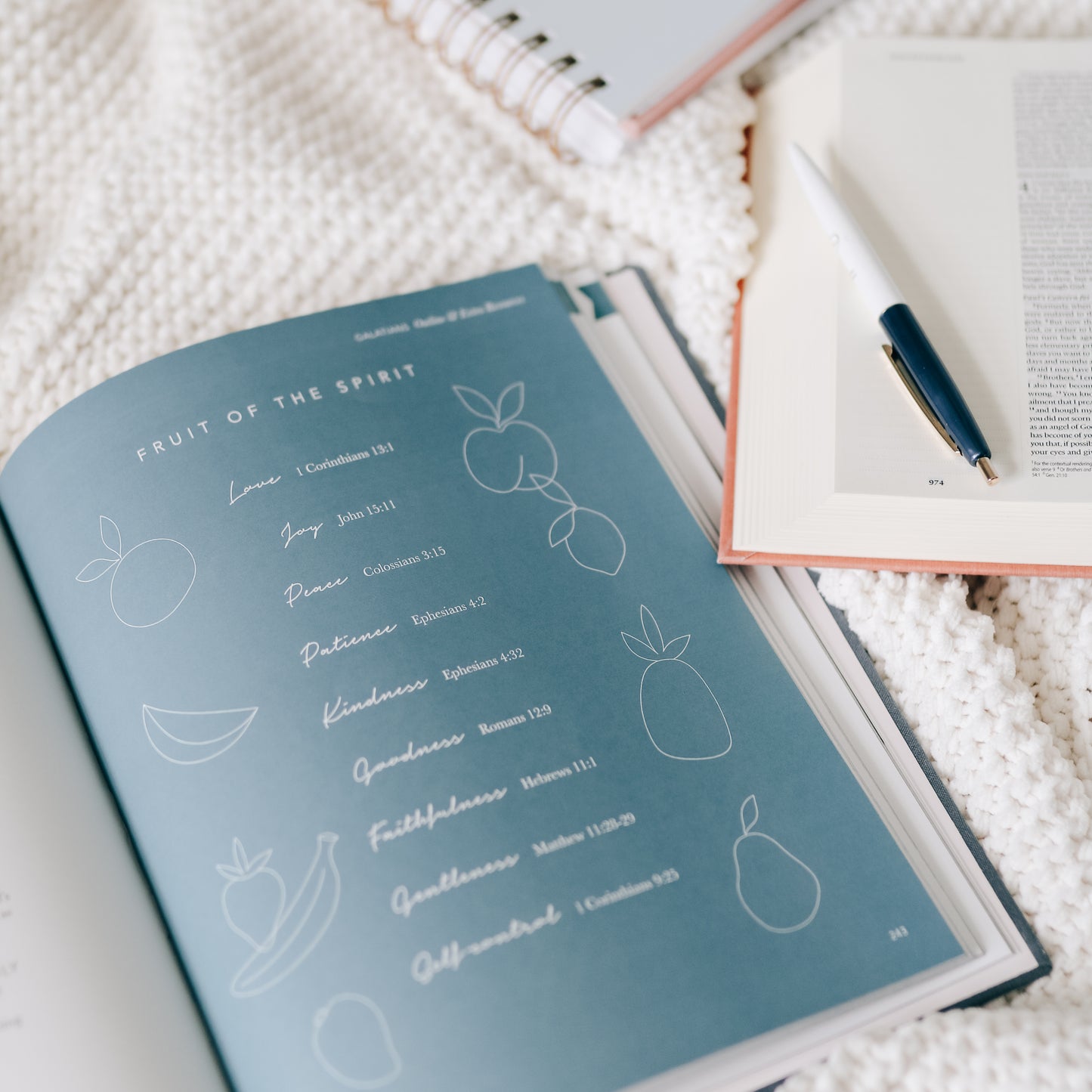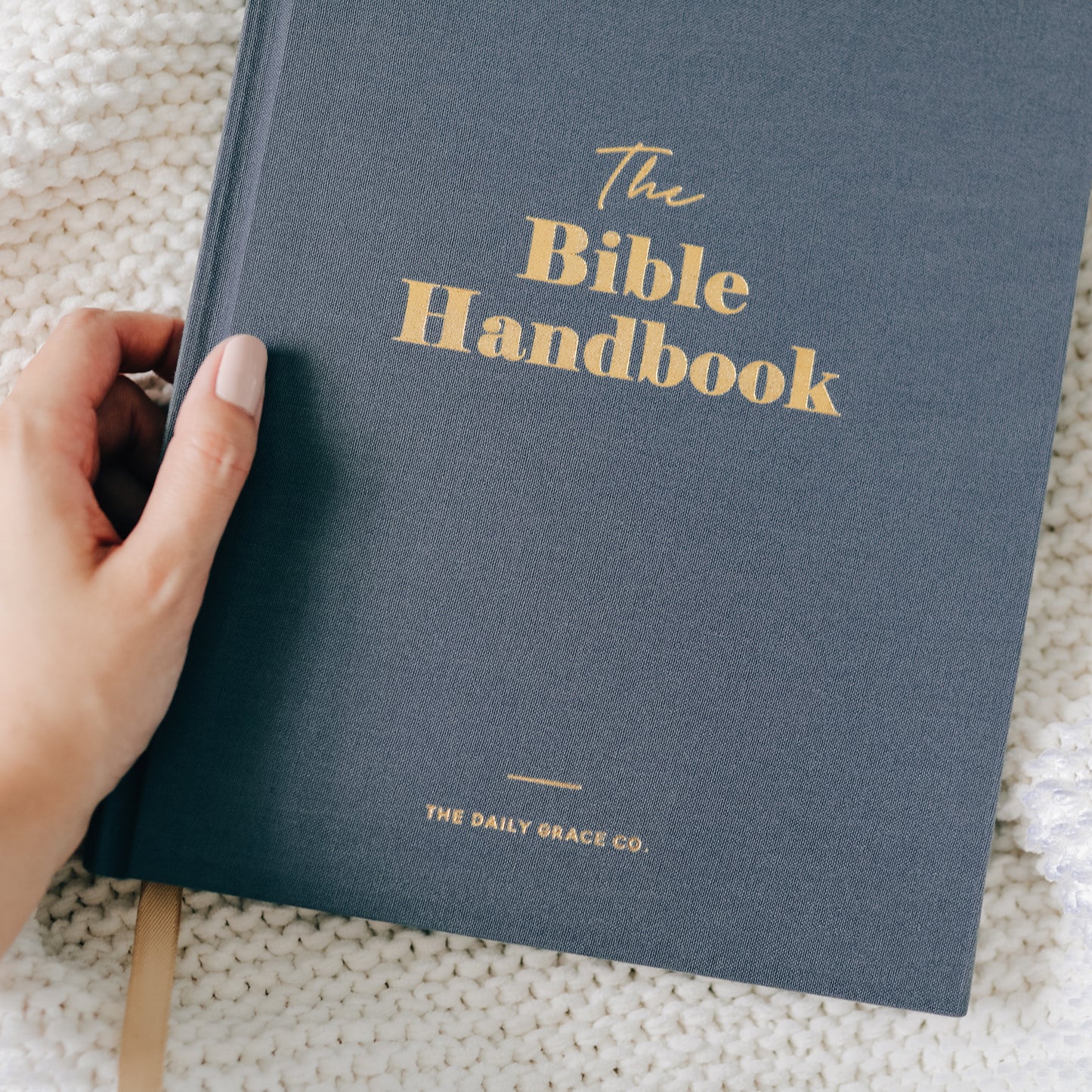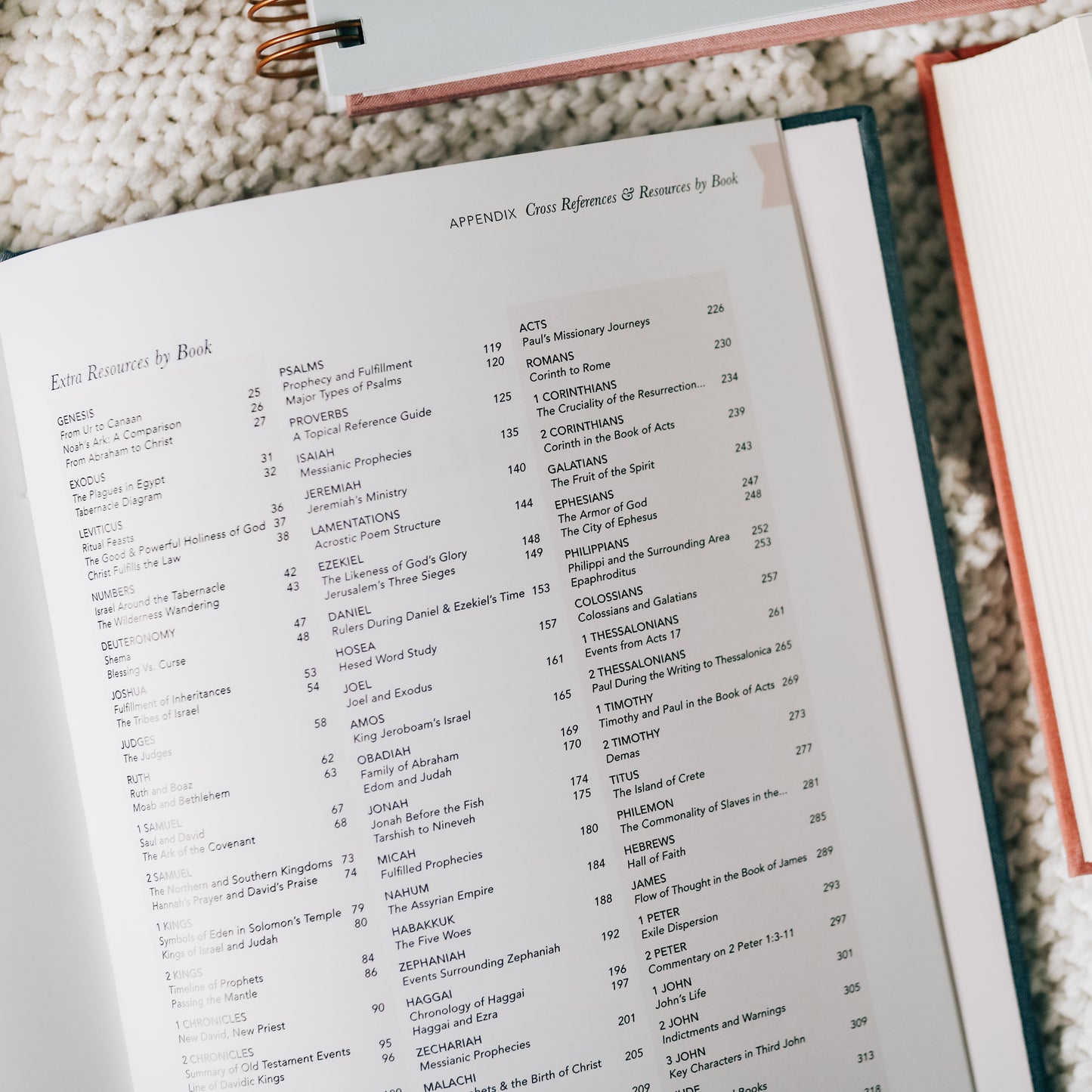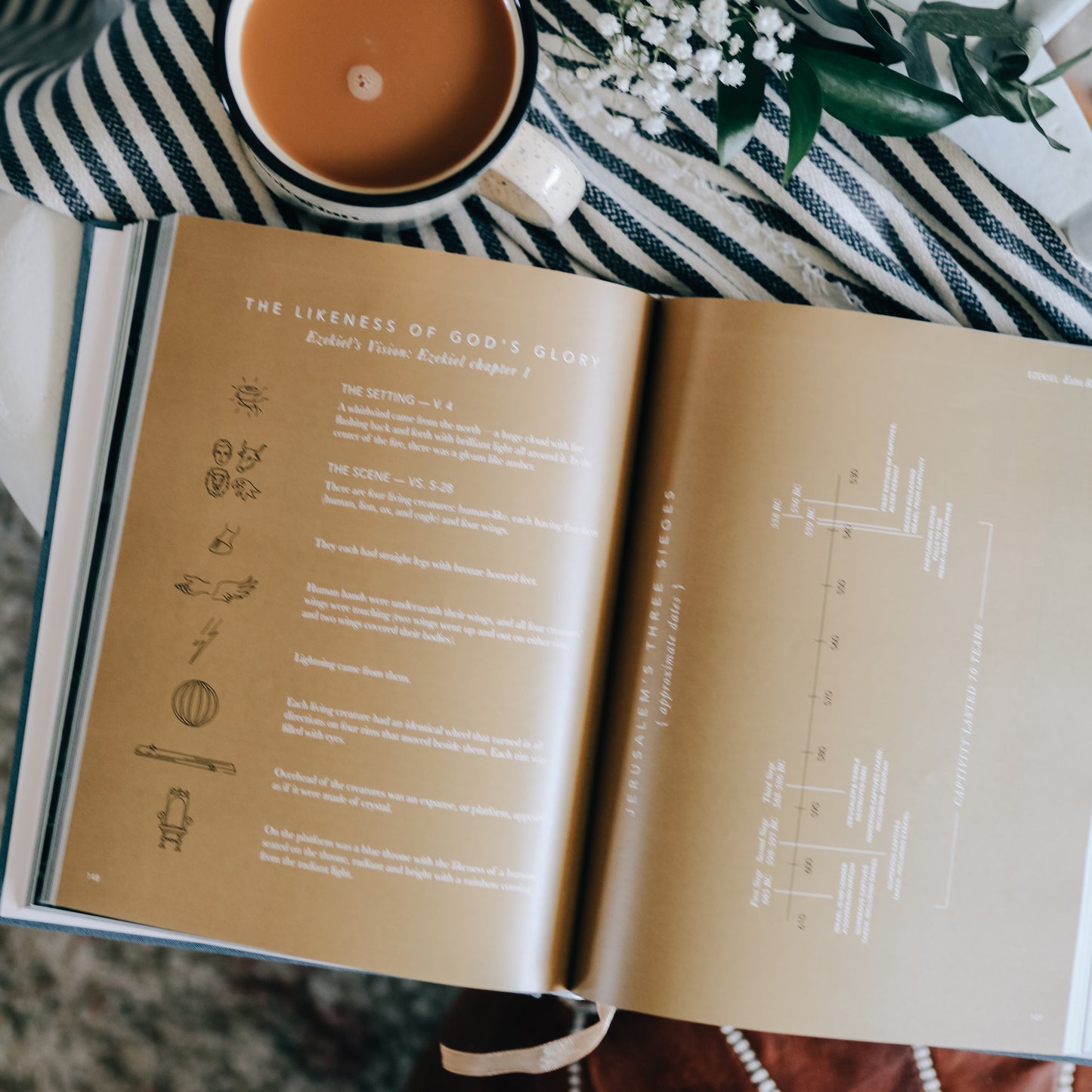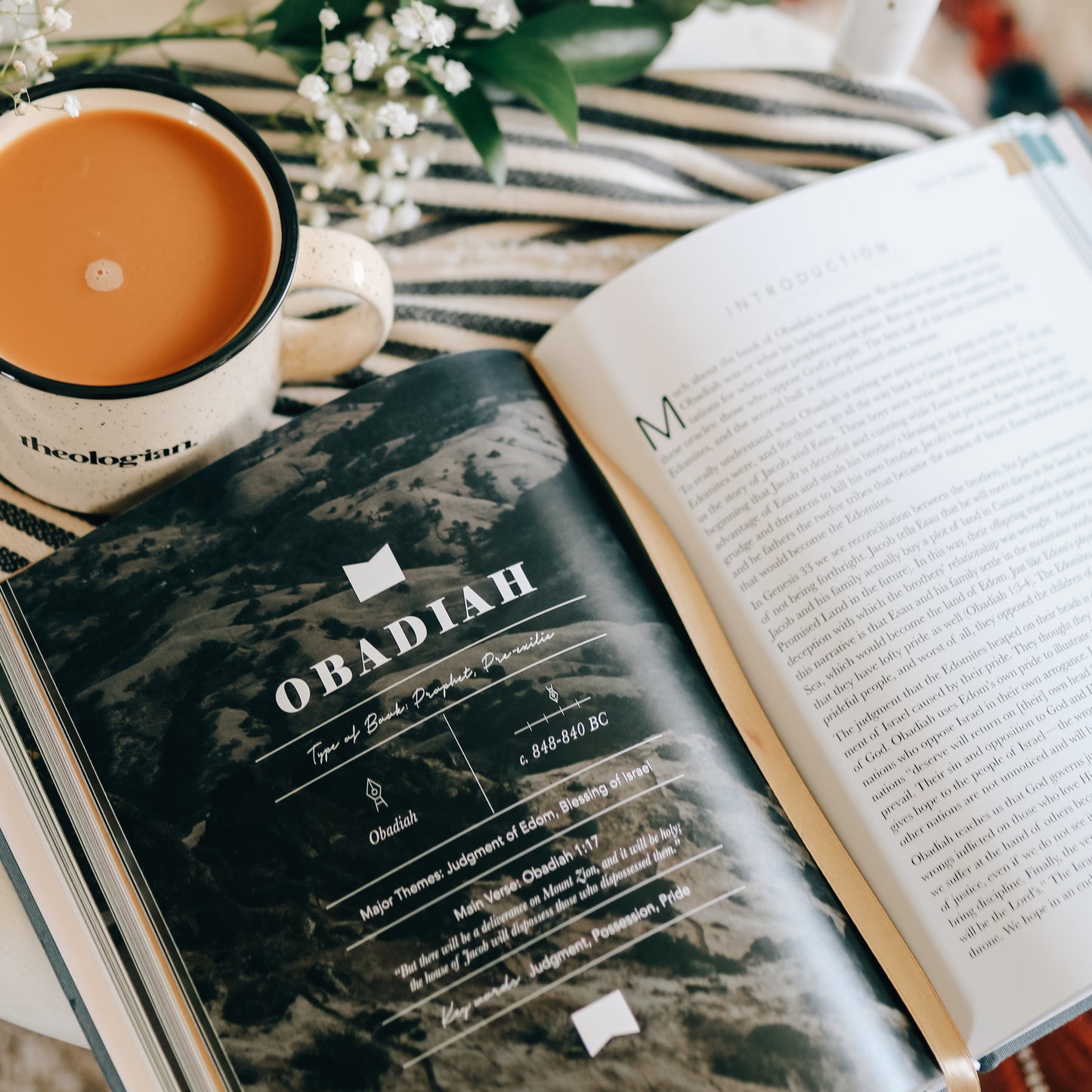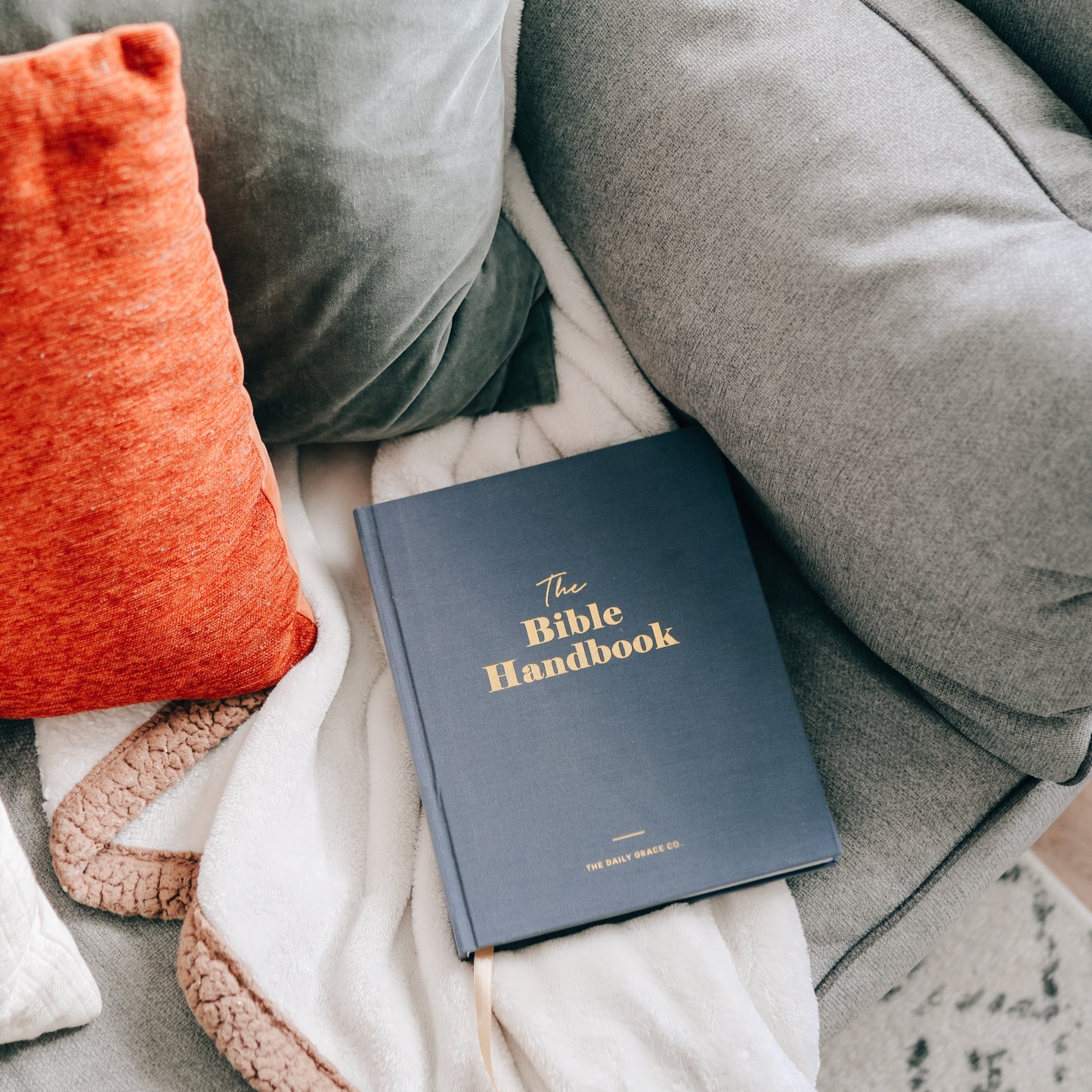 The Bible Handbook
I absolutely love this! I truly feel whether your new into studying scripture or you've studied scripture for years, this handbook will teach you new information about the Bible and guide you into learning more about God and strengthening your relationship even more.
The Bible Handbook
What a great overview of the bible - it is enough to spur me on with my bible reading. It is a beautiful book too.
Amazing for beginners!
All of daily graces stuff is so good for someone new to their faith and especially the Bible handbook! It's not only visually appealing but it is so helpful being full of maps and time lines and family trees!
Wonderfully made book!
I'm a beginner at reading my Bible so when I came across this I snagged it right away. It has exceeded my expectations and has been a great help and resource while learning the Bible!
Beautiful Book!
I am SO pleased with the Bible Handbook I purchased. It is a quick and easy to read resource that gets right to the point of each book of the Bible. It is easy enough to use for a new believer or an enjoyable overview for a seasoned reader. So grateful for the Biblically sound and reliable products Daily Grace Co. is producing. I would definitely recommend this and other resources as well!