Regular price
$20.00
Sale price
$20.00
Unit price
per
Sale
Sold out
This beautiful Wildflower Pen Set was designed to aid you in your Bible and book studies with sweet reminders, which read:
"Seek, Abide, Dwell"
With 3, ballpoint pens, this set is perfect for taking notes in your Bible, a book, or simply writing a note to a sweet friend.
View full details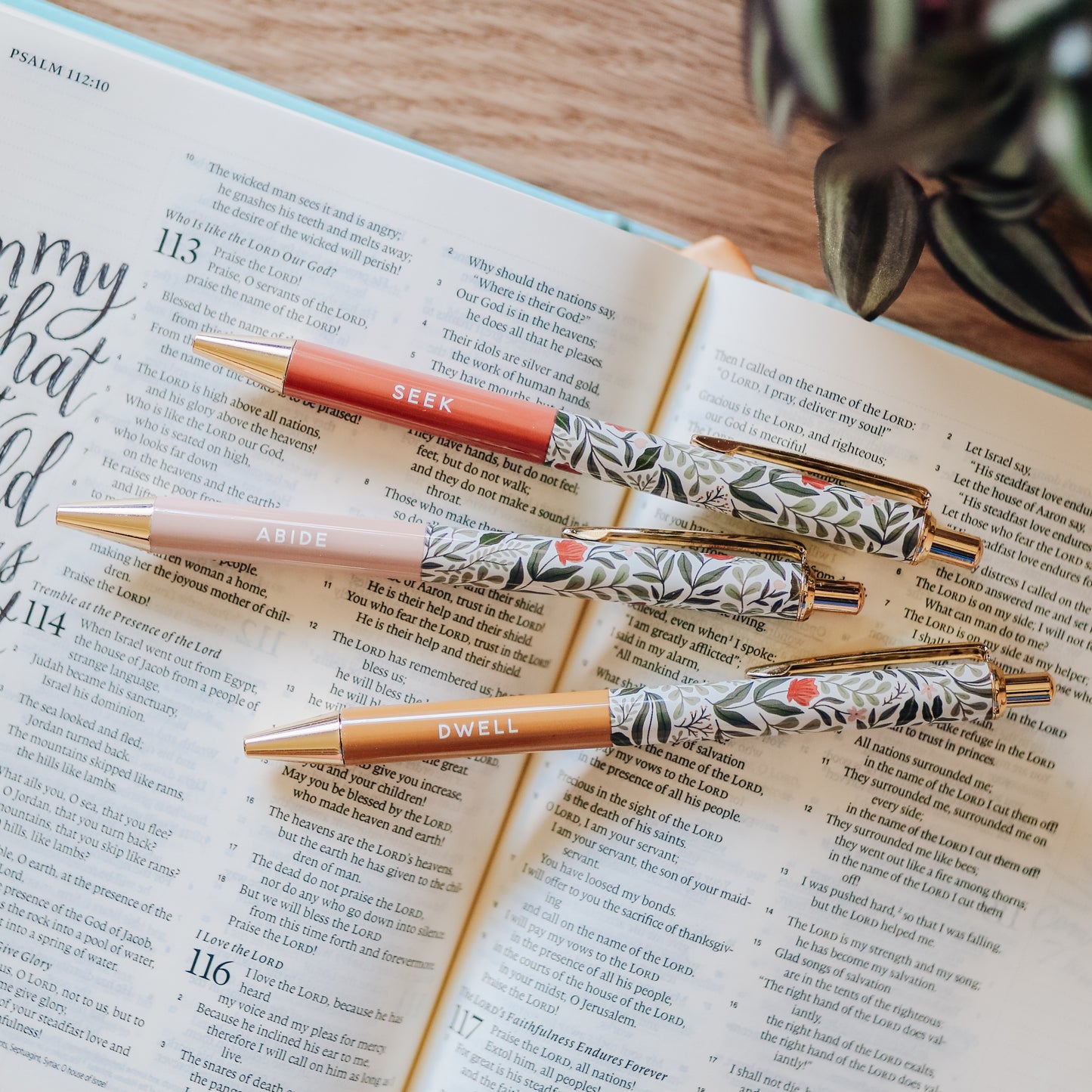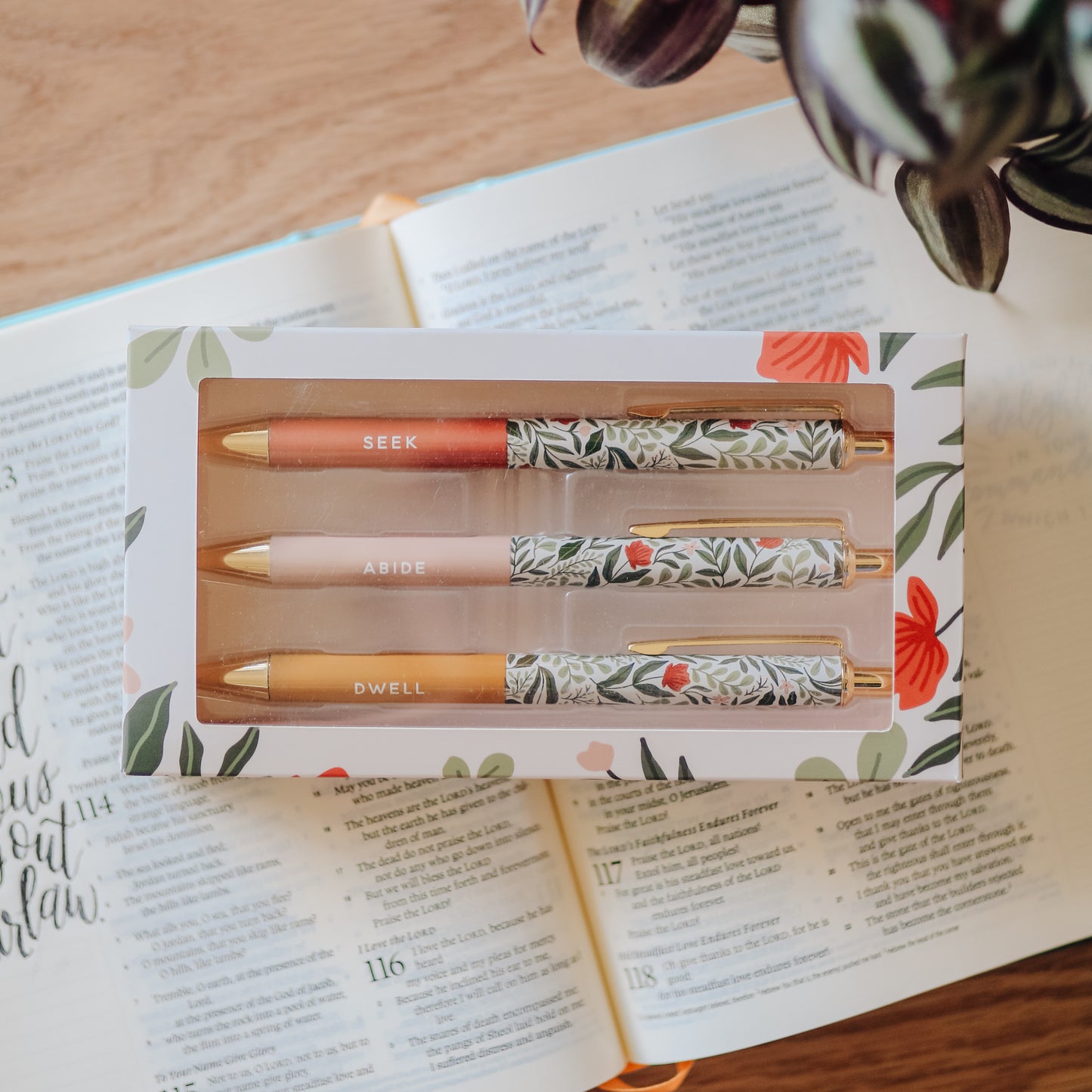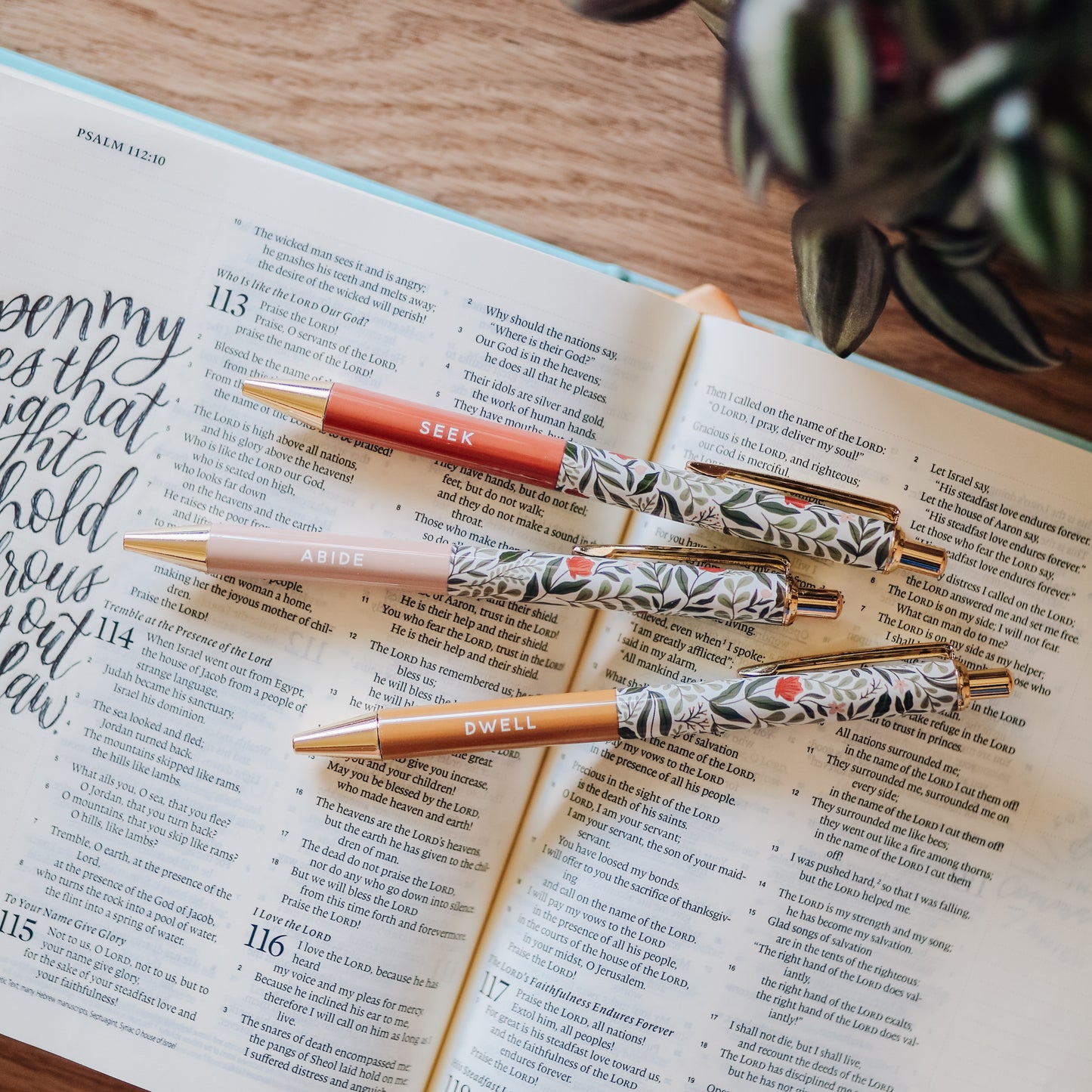 Blush beauties
These blush colored pens are just lovely and are slightly bigger in size inregards to the barrel which makes it perfect for those whom dont like skinny pens because of arthritis. It writes smoothly and works well in thicker paged Bibles and with the Daily Grace Bible studies.
Super cute but….
They pens are super cute! I bought them, but once I used them, they broke. I reached out to the daily grace and they sent me new ones! These new ones haven't broke and I've had them for quite awhile now. I just love having a super cute pen!
"SO PRETTY"
This pen set is for a very special friend for Christmas.
So glad I purchased this!!!!
Writes so smooth!
So adorable and one of the smoothest rollerball pens I've ever used.. by far! It's not a fine point pen, probably around a .5, which is usually too thick for my liking, but these pens write so SMOOTH it's almost therapeutic to use lol. Love them!
Favorite Pens by Far
I love these pens! The ballpoint ink is smooth. I especially like that they have some weight to them giving of the vibe of a durable ink pen opposed to the cheap dime a dozen pens in the store. Love the color combinations as well as the encouraging words written on the casing of each ink pen.