Regular price
$29.00
Sale price
$10.00
Unit price
per
Sale
Sold out
Every verse in this special volume points to the all-encompassing, world-changing love of God. And everyone needs more love right now! 
Since 2015, we've helped thousands of women across the world open their Bibles, dig into encouraging faith scriptures, and make time in the Word their favorite part of the day. You can, too!  The Write the Word™ Bible Journals were made for you—for every season of life.  

Easy to use: just open your Bible and write out the pre-selected scriptures in your own hand
In each two-page spread, you'll also have space to choose a word for the day and journal a prayer, what the day's reading is teaching you, or whatever else is on your heart
68 selected scriptures over 141 pages, including 4 scripture art pages paired with themed journaling prompts
Undated

—

start anytime and complete at your own pace!
Gold-foil details throughout and a satin bookmark to pick up right where you left off


Whether you're brand new to faith or in need of a jump start, writing the Word 

is perfect for you!

The Write the Word Bible Journals make it easy to get right into the Word—the ultimate place for refreshment and peace. They'll bring you closer to God and help you live each day with hope and purpose! Whether you're new to faith or in a full season of life, Write the Word journals were made for you.
This is a great Write the Word volume to share with others! Upgrade to the Custom Write the Word Bundle and grab 2 extra journals for friends at a discount. 💕
View full details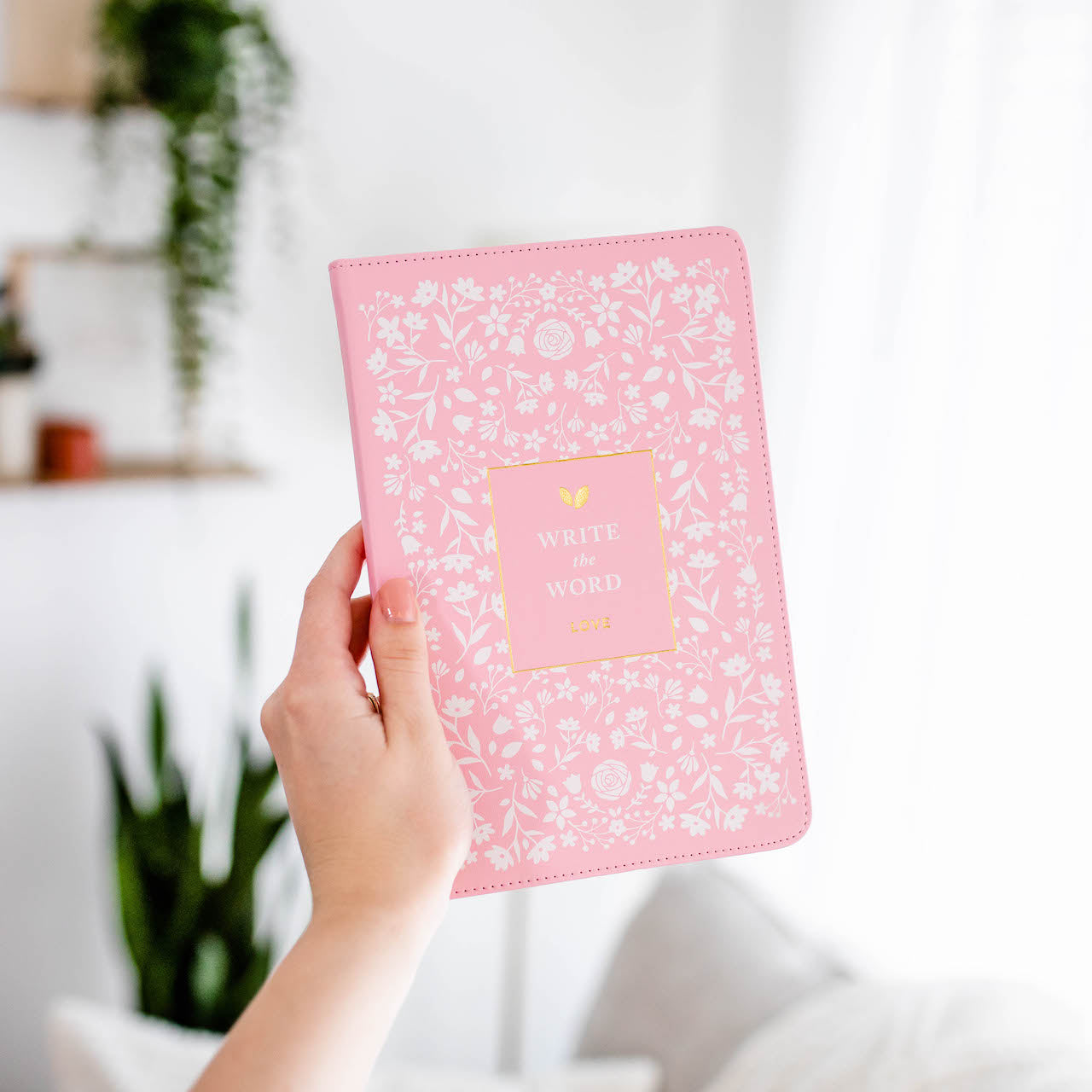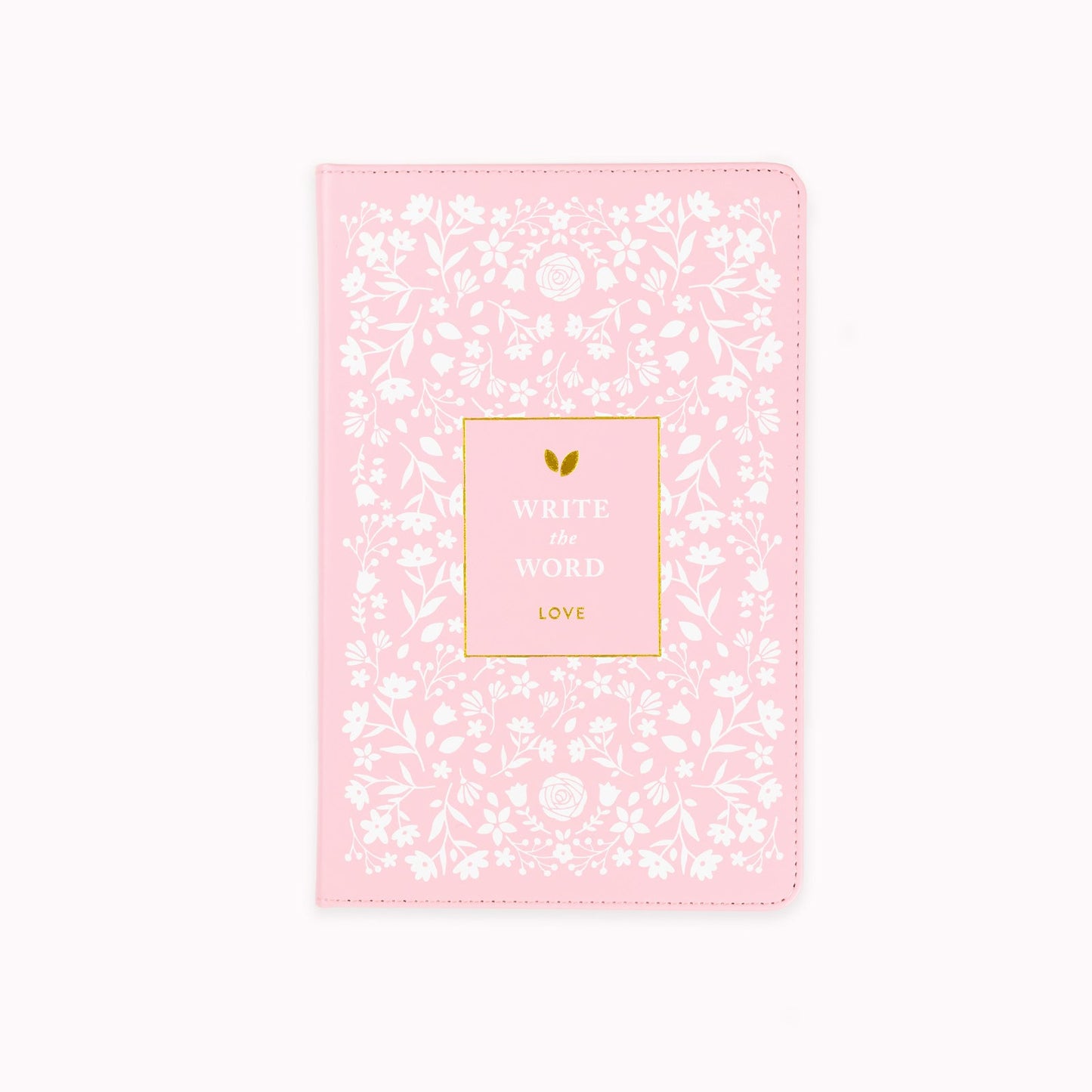 Write the word Journal
These journals are so nice, the quality is amazing. I got a variety of different ones for some friends and can't wait to dig into them.
Fantastic!
Wonderful way to dive deeper into the word of God!
Beautiful Journal
This journal is beautifully bound and includes a space for the day's date or something significant to record about the day, as well as what I am grateful for. It will be a treasure to revisit in future seasons and remember life as I was going through the journal.
I love that it includes the Scripture writing for the day, I can become distracted on where to start and how much to write, but this journal simplifies to a couple of verses for me to meditate on and then provides space to write my notes, prayers, or reflection in the "on my heart today" section. Beautifully done, hopefully a treasure for years to come for myself and then my loved ones to keep.
It's Been A Blessing!
My mother-in-law is who got me into these journals. They just look beautiful and, as an author, I love to write. I've suffered from extreme depression since I was twelve and just when I thought nothing was going to help, I'm actually kind of shocked that these journals do. They help me connect with God each day and as I focus on the verse throughout the day it just brings such a joy to my heart that I thought I would never feel again.
Cultivate love
My grandmother passed recently and she was a perfect reflection of John 15:9. This journal has helped me to reflect on how Jesus loves us and how I can reflect that love, as my grandmother lived this out as her testimony.